Dating apps offer all sorts of features, from anonymous dating to finding a sugar daddy. Using these services makes the dating process a lot easier and faster. Swipes to the right and left, profiles, and reactions to your profile let you know at a glance who your future love might be.
If you have specific preferences and you know exactly who you want to find, then use these best dating apps to meet rich guys in 2023.
Glambu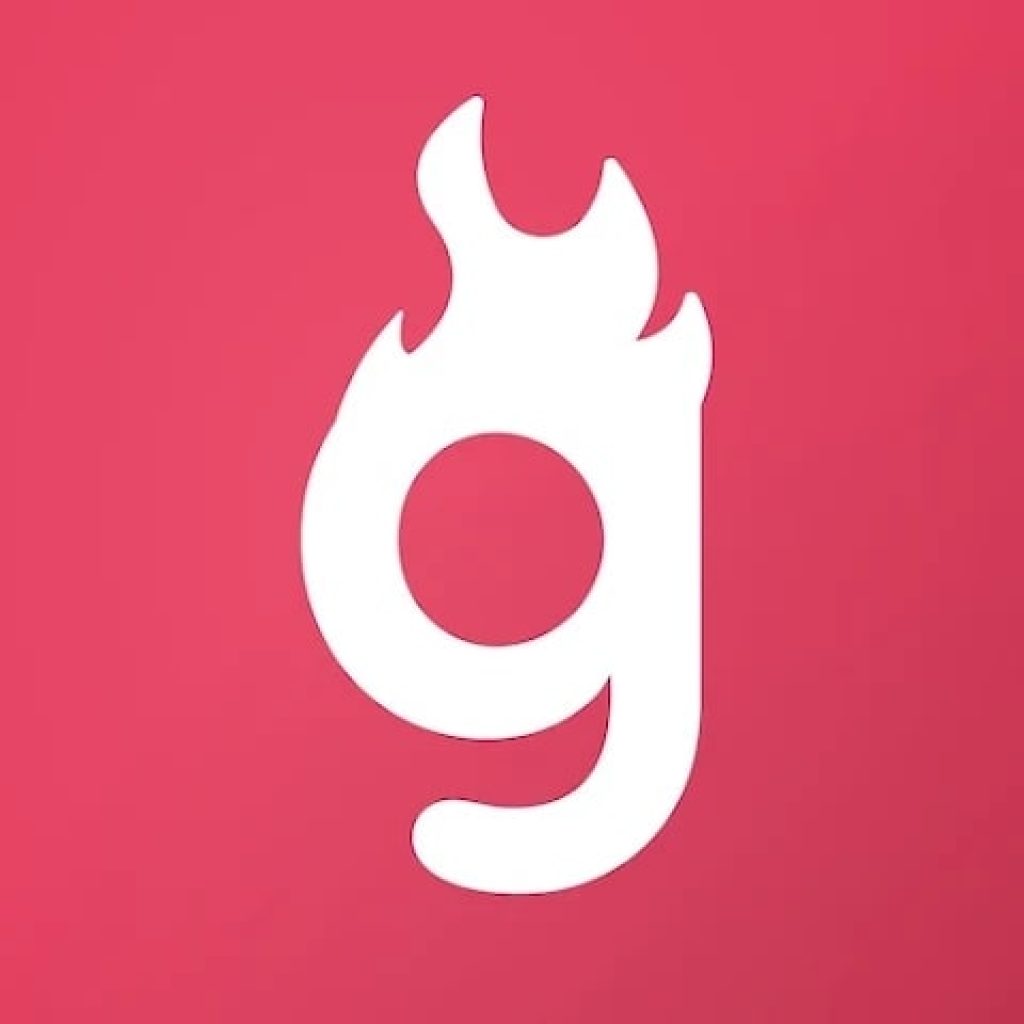 If you can't wait to discover the world of successful men and beautiful ladies, you've come to the right place. Glambu is a trusted online dating platform. Find your one-night stand, life partner, or true friend here.
Over a million members, only verified accounts, and high spirits. Meet, pay attention to interesting people, and make friends without any risks.
You can be anything you want here: a vampire, a bold seductress, or a shy neighbor. If you like a member of the community, feel free to message him or her in a private chat.
All users are subject to mandatory verification. It consists of paying with a linked card or uploading your photo. Start dating on Glambu, and go offline for a real meeting.
If you are a female, you do not need to pay to create an account. It's enough to fill out a profile and provide as much personal information as you see fit. Men have to pay a fee to sign in to the app.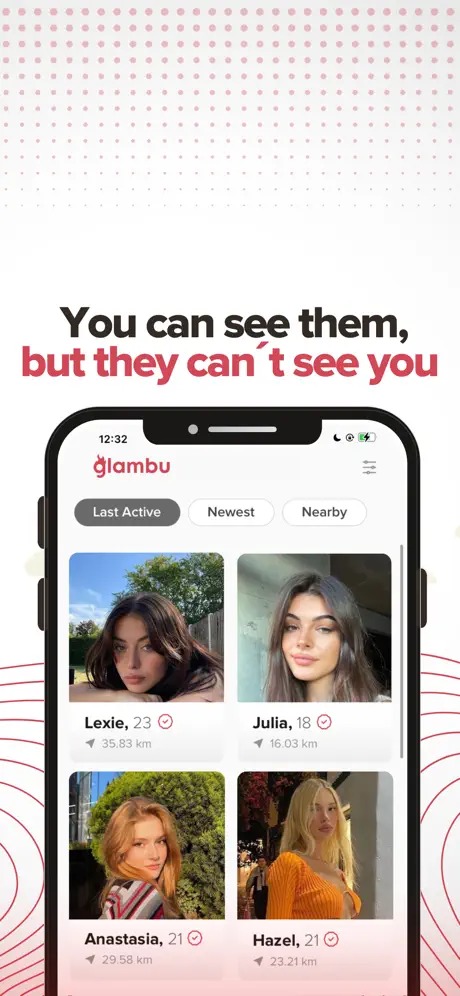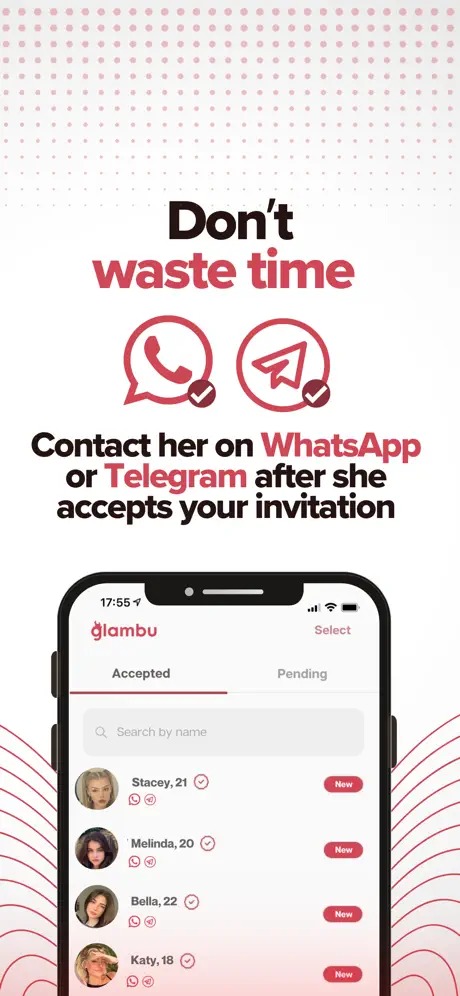 For the specified amount, you will receive full confidentiality. This means that information from your page will only be available to the ladies you approve. No worries about divulging personal information and no awkward situations at work. Glambu is designed for those who value their own and others' time.


You may also like: 17 Best apps to meet new people for Android & iOS
Luxy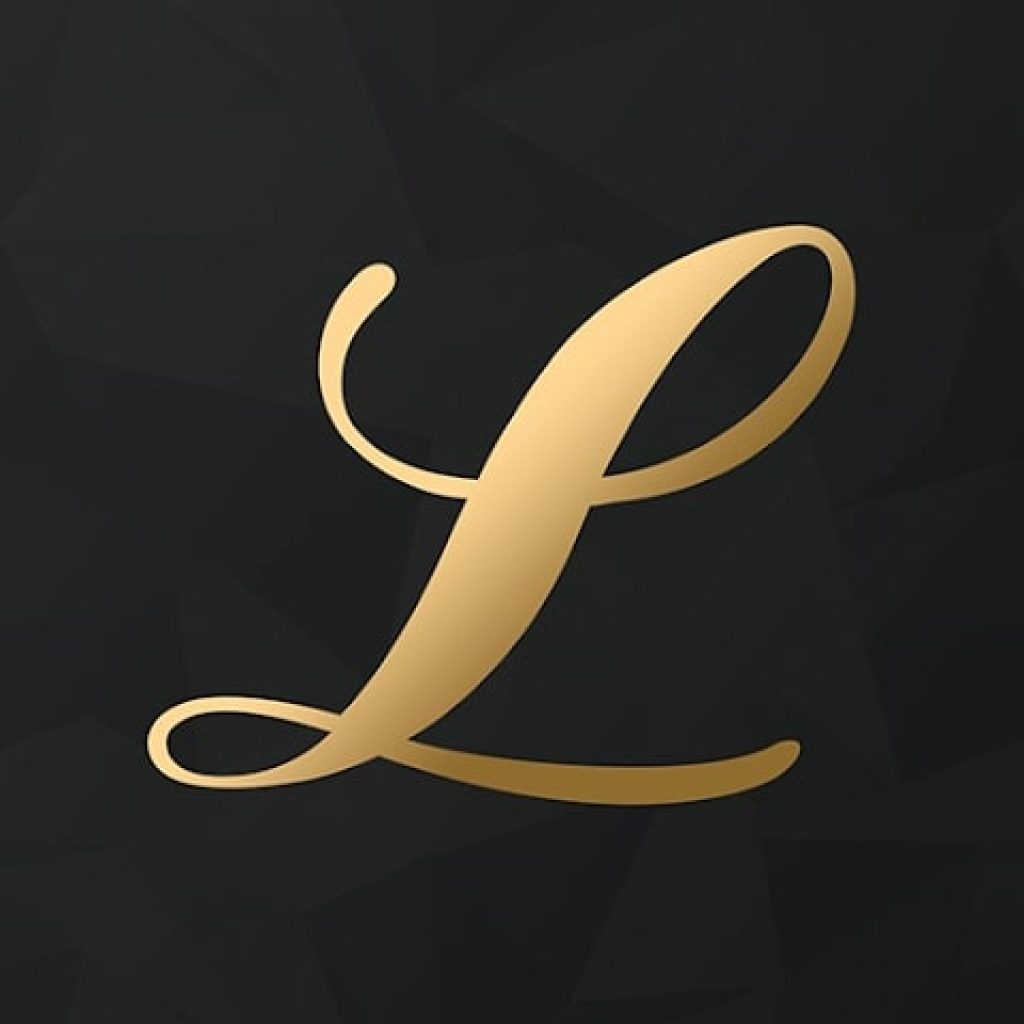 The most exclusive dating on Luxy. No casual encounters and bad dates with mediocre personalities. The most imposing and wealthy men spend their free time on this platform.
Luxury and originality are guaranteed. Make yourself feel like a movie character: get a date with a real millionaire.
To join the ranks of this unique community, you need to confirm your income of 200 thousand dollars. Another option is to get votes from real participants for outstanding appearances.
Beautiful and charming girls are looking for a profitable party. Men with high positions find beauty queens. It doesn't matter what your occupation is.
Maybe you've had an illustrious career in medicine or law. Maybe you're a crown prince or a successful tycoon. Don't worry about possible leaks or scammers on the platform. Every new member goes through a step-by-step vetting process, which eliminates random people.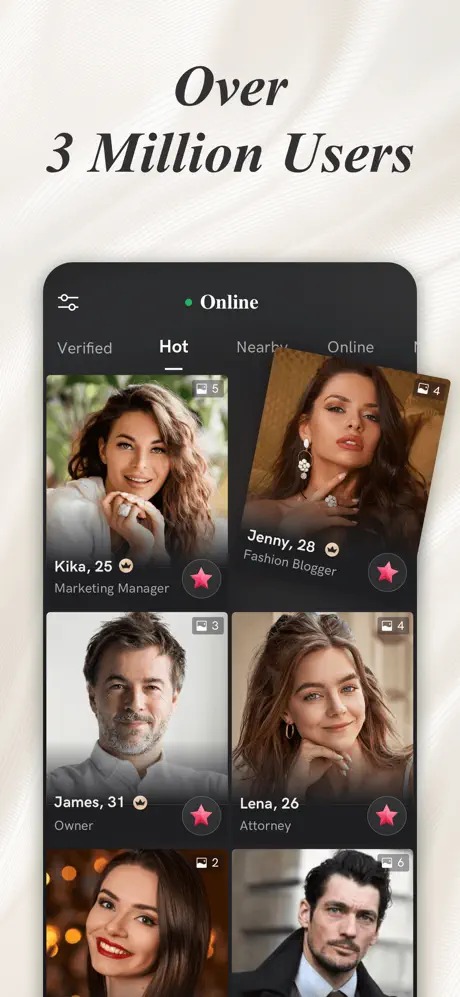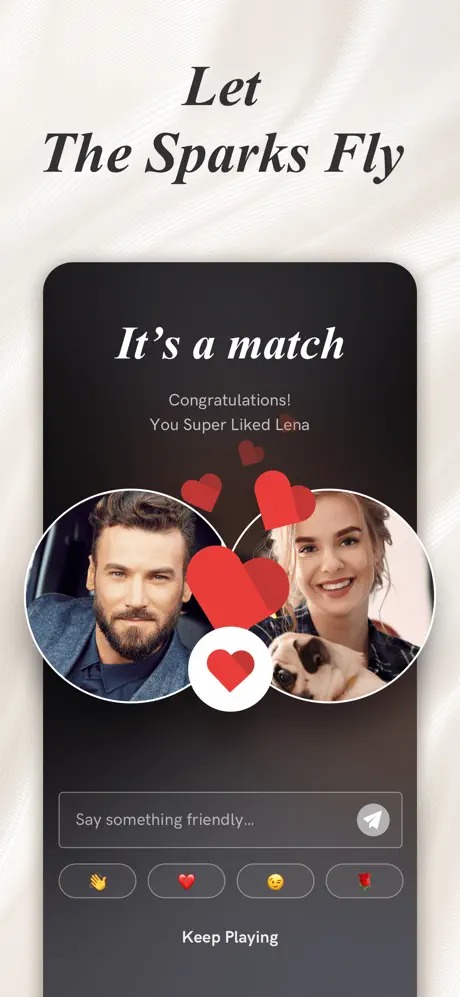 More than a third of users have a total income of a million dollars a year. Want to get into the circle of the chosen ones? For that, you'll need to install Luxy and pass a serious screening process. Allow yourself the best without compromise.


Chica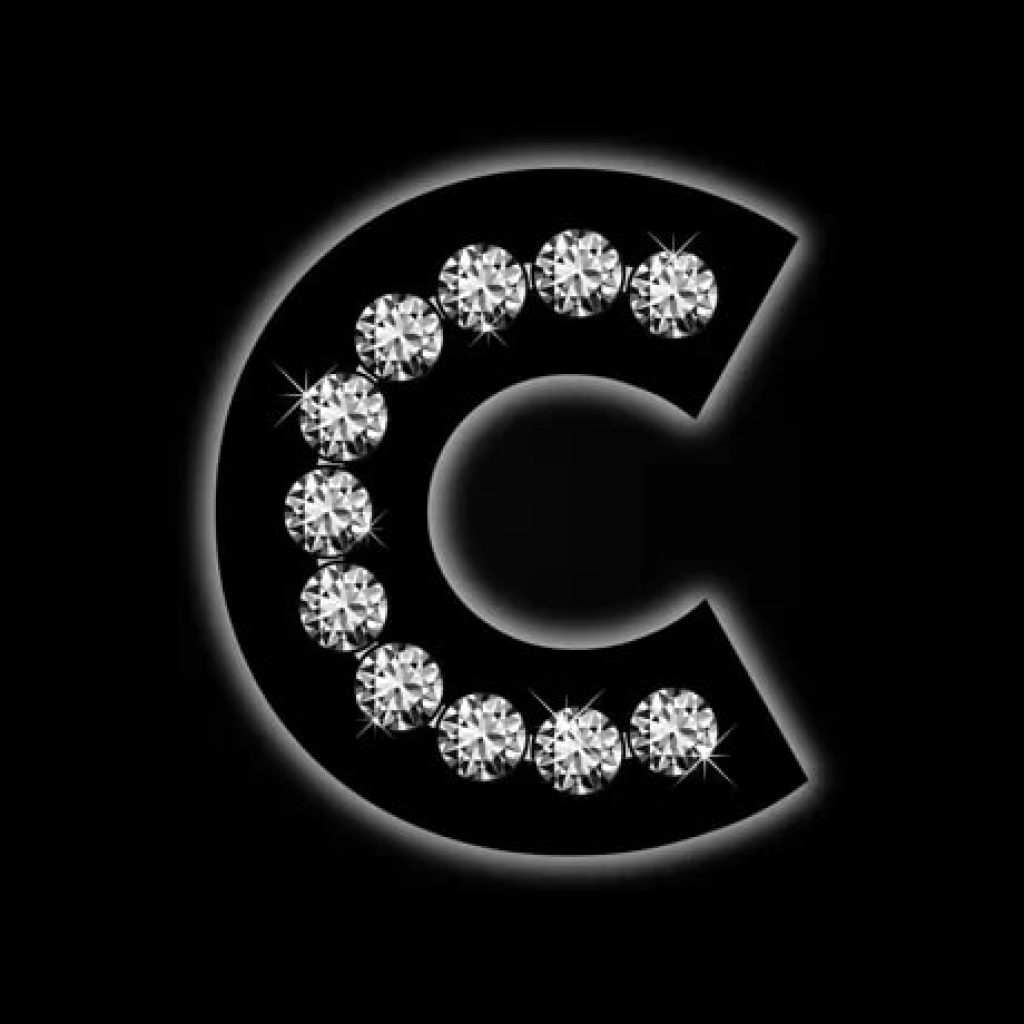 Want to spend a pleasant evening in the company of a chic companion? Chat, express your sympathy, and make an appointment on Chica.
This app has already helped thousands of singles find their soul mates and brighten their loneliness. Here you'll find interesting interlocutors, passionate women, and soulmates.
Joining the community is absolutely free for girls. You have all the VIP features open to you from your first session without any fees or subscriptions. Don't be distracted by commercials – chat without interruptions.
Create your profile, and specify your parameters, interests, and requirements to your conversation partner. This may be your age, height, country of residence, or annual income. Save yourself and everyone else's time: Get to know the right people.
The more photos you have on your profile, the more attention you will get from the opposite sex. A free version is also available for men. If you want access to premium features, get a membership.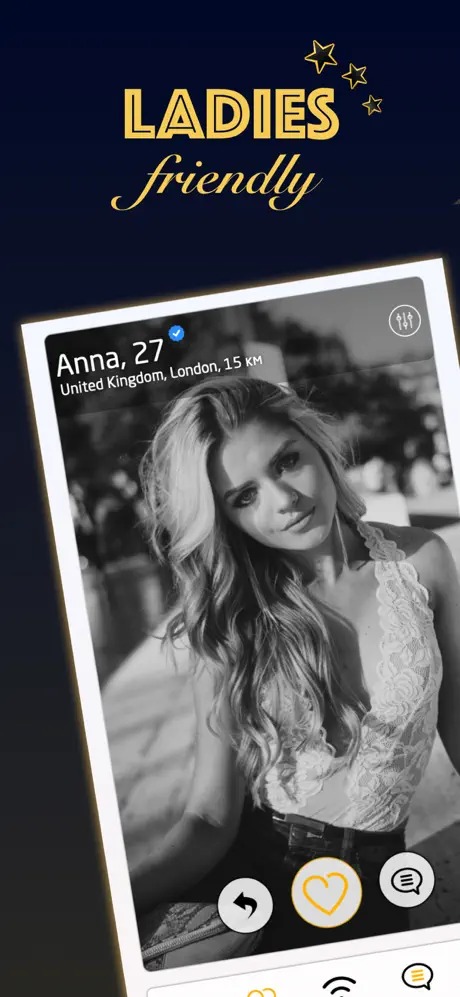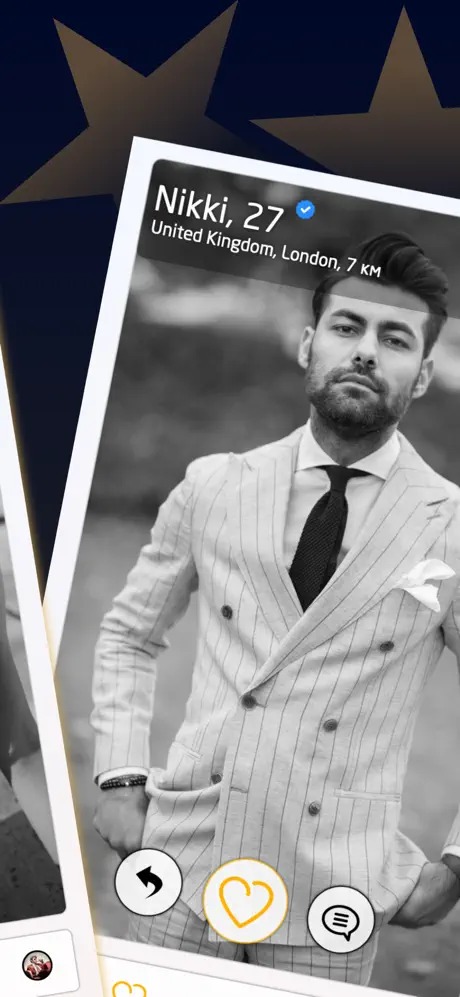 Despite the 18+ restriction, the platform does not support posting sexual content. Chica helps singles find the right company for one night or a lifetime. Take advantage of professionals to make your life brighter and more fun.

Temony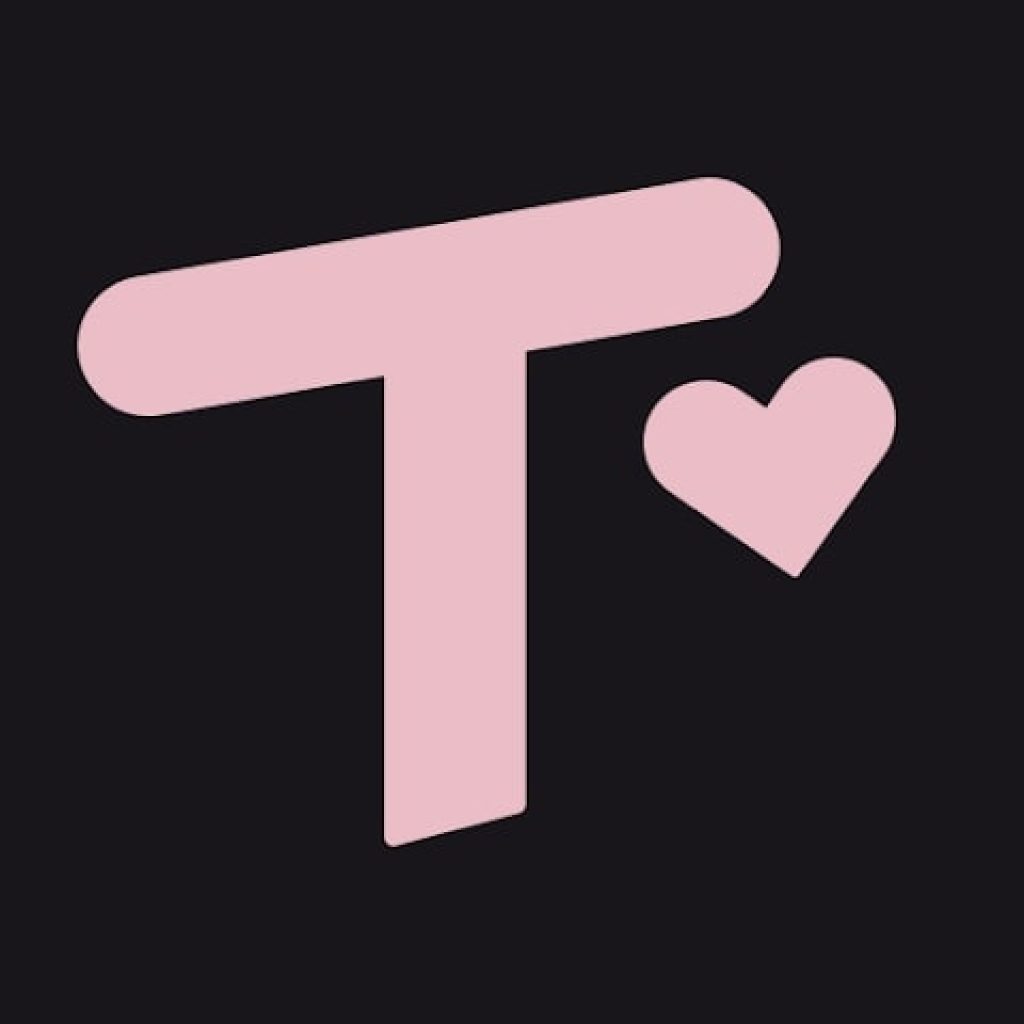 A dating platform with a worldwide reputation. Temony is a proven platform where anyone can try their luck and find love.
This app is easy and convenient to use on the go. Make an appointment for the evening, standing in traffic, or during your lunch break. No strings attached, just pure emotion and respect for one another.
If you don't know where to make a nice acquaintance, feel free to register on Temony. The developers are sympathetic to people who have achieved a lot in life and are respected members of society.
The convenient format of the app provides maximum comfort of use. To choose the right option, just swipe the interesting page to the right. Let the person you're talking to know that you like them.
Your account will be carefully verified to meet other members. This is done to ensure the safety of each user. Set the filter options according to your expectations. Get many matches and choose the best ones. Go beyond accepted norms: there are no social classes or racial prejudices.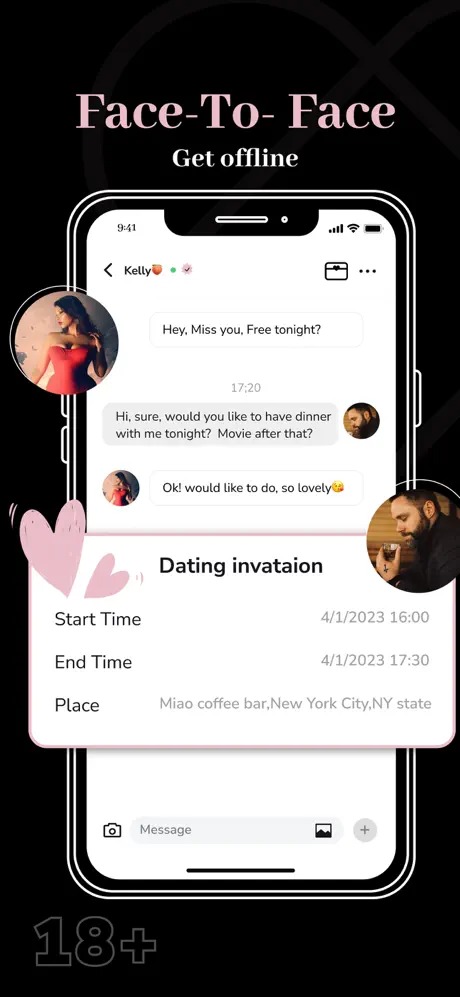 The atmosphere of trust and romance will captivate you from the first session. Don't miss your chance to find your perfect match. If you liked the free version, subscribe and get even more unique features.


Meet, Date the Rich Elite – MM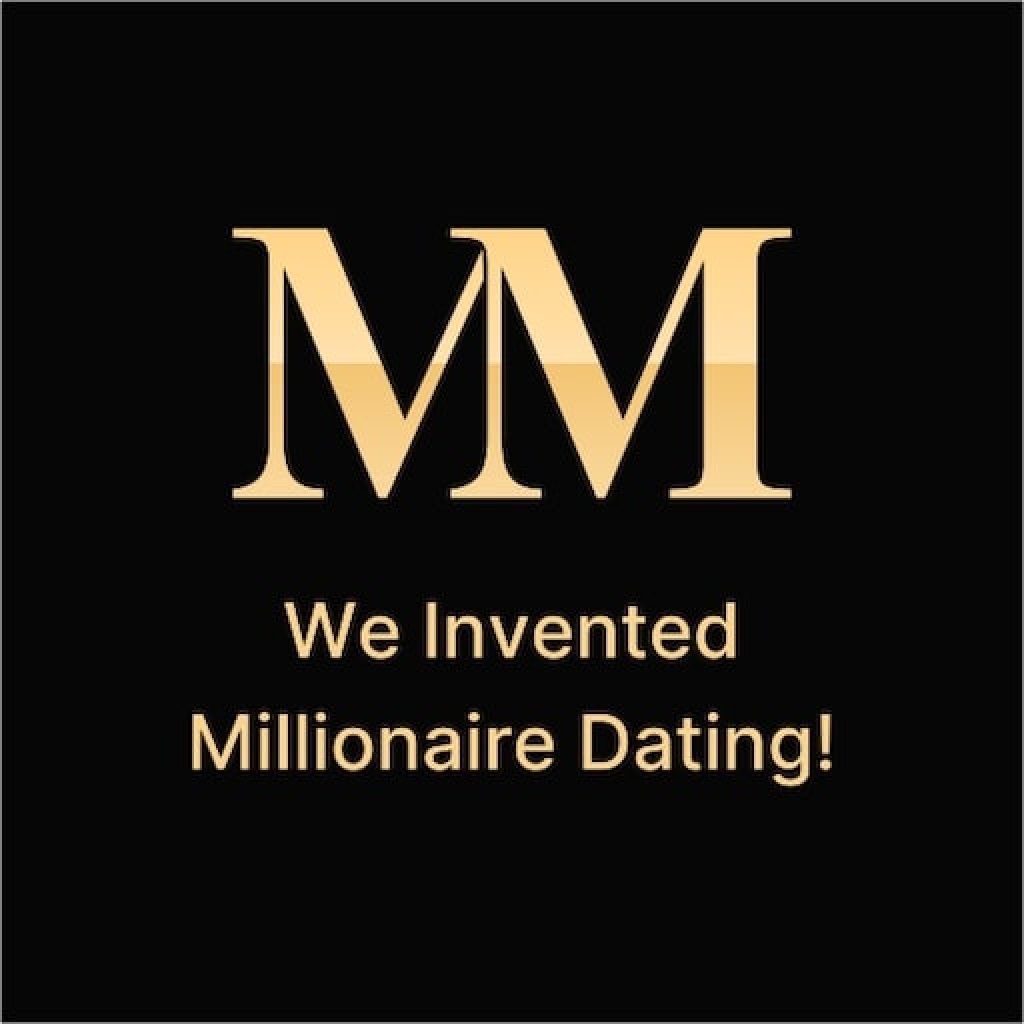 Want to find a proven platform for virtual dating? Don't want to go on blind dates and waste time on unsuitable candidates? MillionaireMatch is made for successful and famous people who want to find a great match.
Successful politicians, lawyers, and attorneys make pages here. Talented doctors and businessmen spend their evenings in interesting conversation. The most beautiful girls have an account on MillionaireMatch.
This platform allows you to quickly find people with similar interests while maintaining social distance. Use this opportunity to avoid awkward offline meetings. Moreover, busy people don't have free time to go to parties and nightclubs.
The app has been a leader among similar offerings for more than 20 years. Individual approach to each participant, user-friendly interface, and unique security system. Be confident in the veracity of the information indicated on the interlocutor's page.
Eliminate the possibility of meeting a scammer. Use the search engine to find a partner near you. If you have any questions you can always ask a support specialist.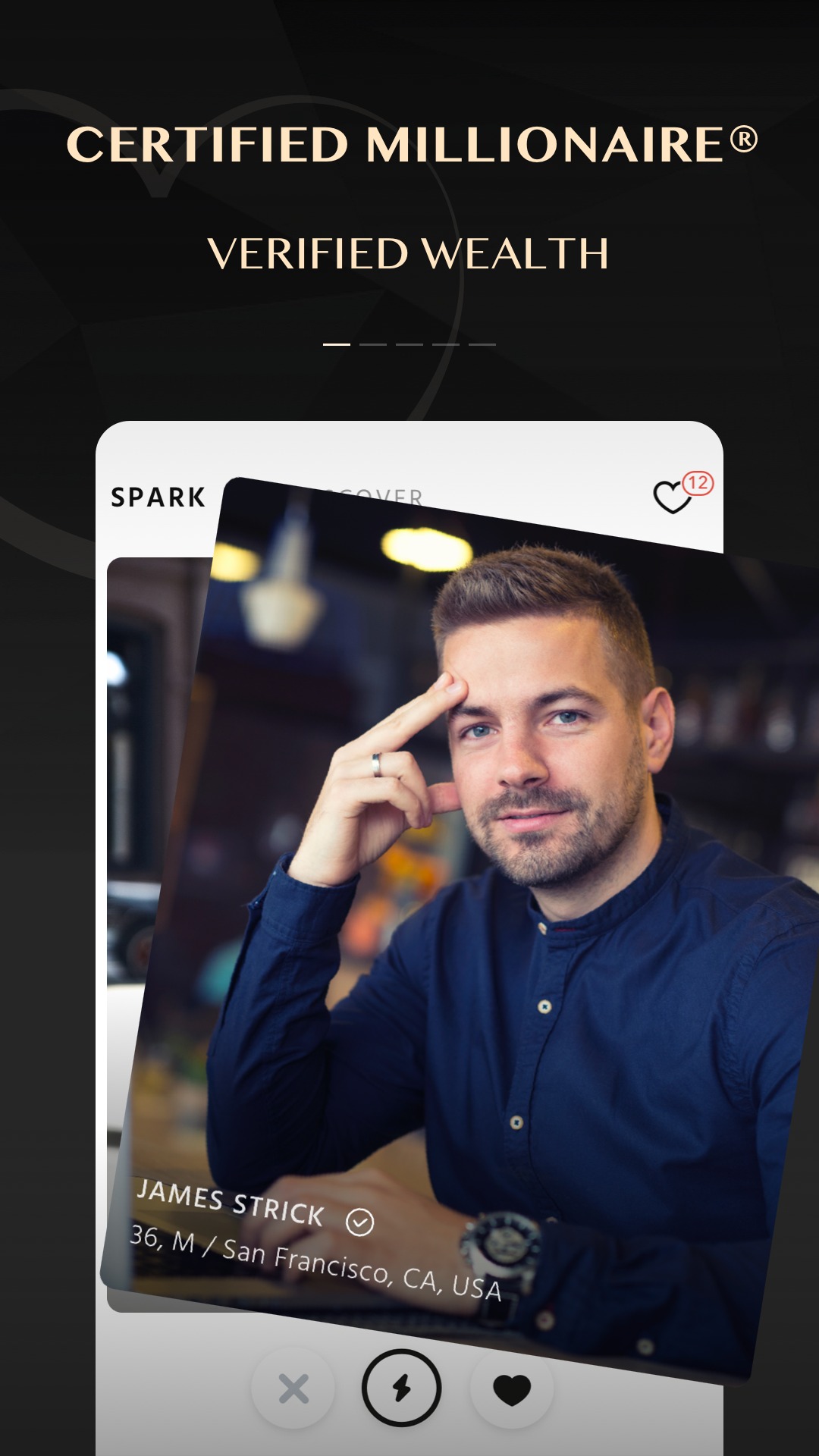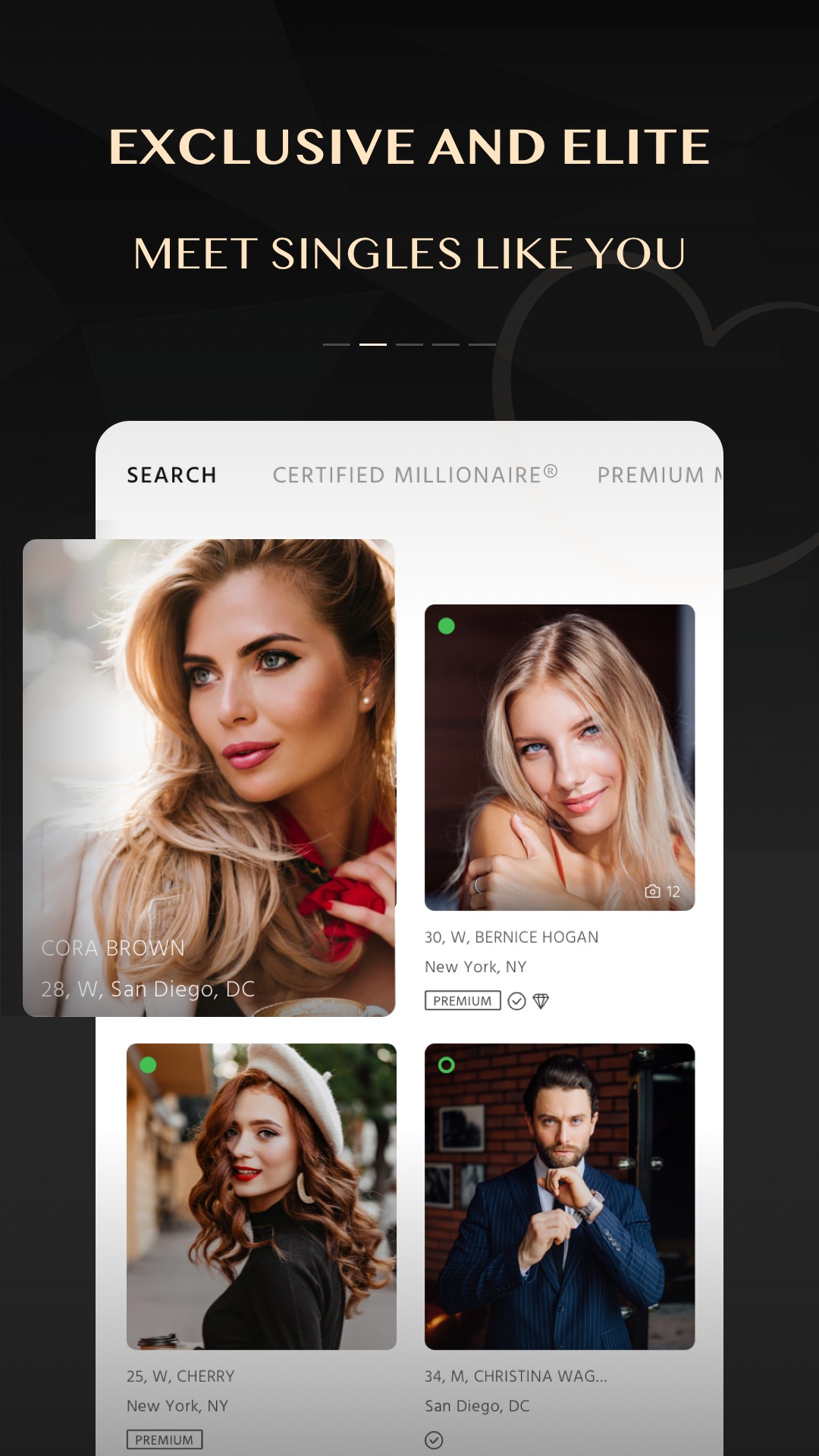 They are available 24 hours a day and seven days a week. Be sure that your personal data is safe. MillionaireMatch does not share your personal information with other users and organizations.

Wealthy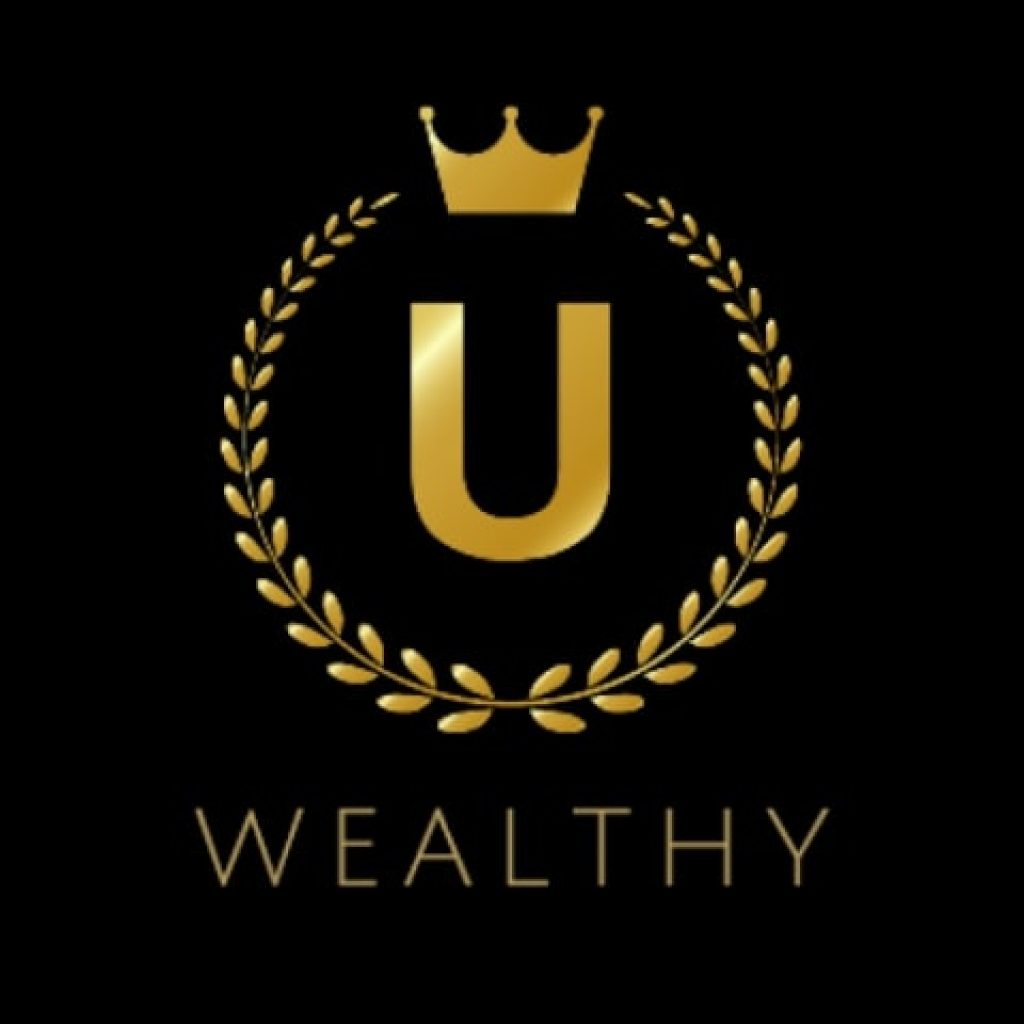 Wealthy will be a great solution to your problems in dating the opposite sex. No shyness or failure to meet in person. Do the serious selection of applicants for your heart in online mode.
Only exclusive offers from the rich and famous await you. Enter the platform and choose interesting interlocutors from several thousand. Check out personal information and photos before offering to meet in person.
This app is designed to meet and connect with a select few. Rich businessmen, imposing lawyers, ambitious doctors. The most beautiful girls who are currently single are registered here.
The security service constantly checks the profiles of new members for authenticity. You won't have to worry that your contact isn't who he/she says he/she is.
Only members who meet all of your requirements will be approved. This is done to make our VIPs feel safe. Wealthy is not for you if you are looking for a concubine or a rich sponsor. This is where real feelings and friendships are born.
Be aware of who's interested in your profile, who's logged in, and who's sent a gift. Chat privately in a friendly chat room. Send voice and video messages.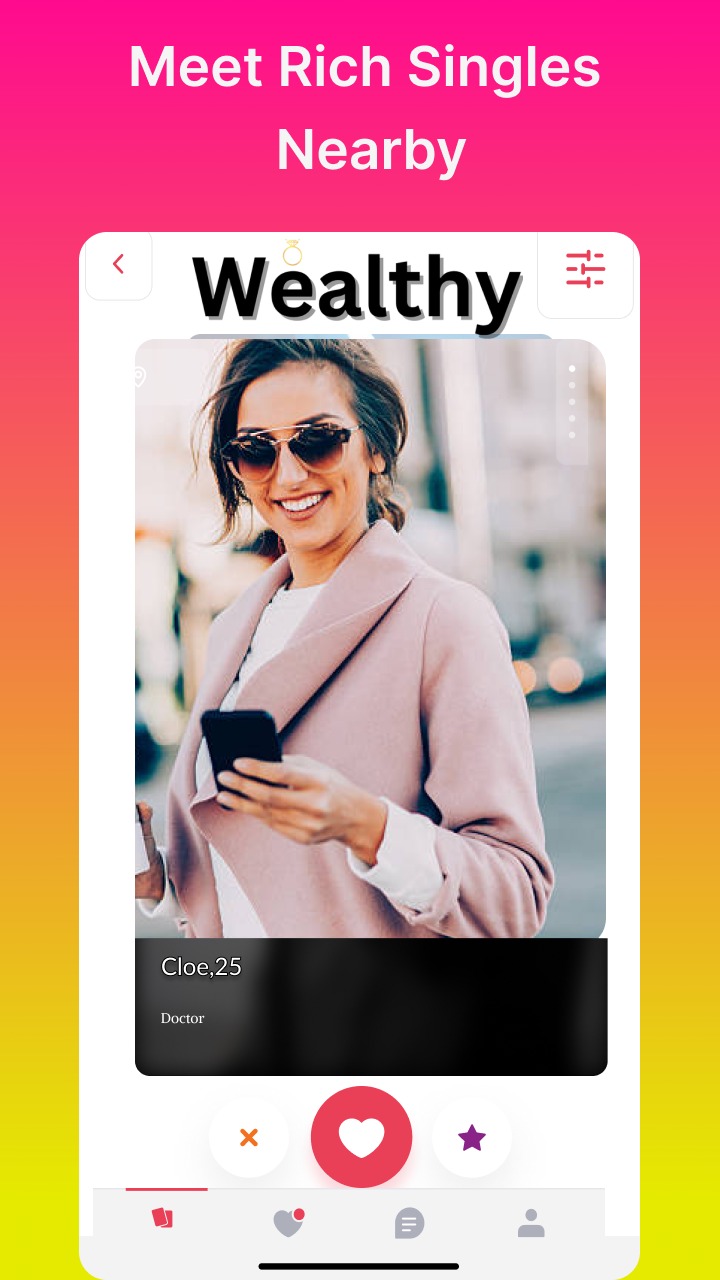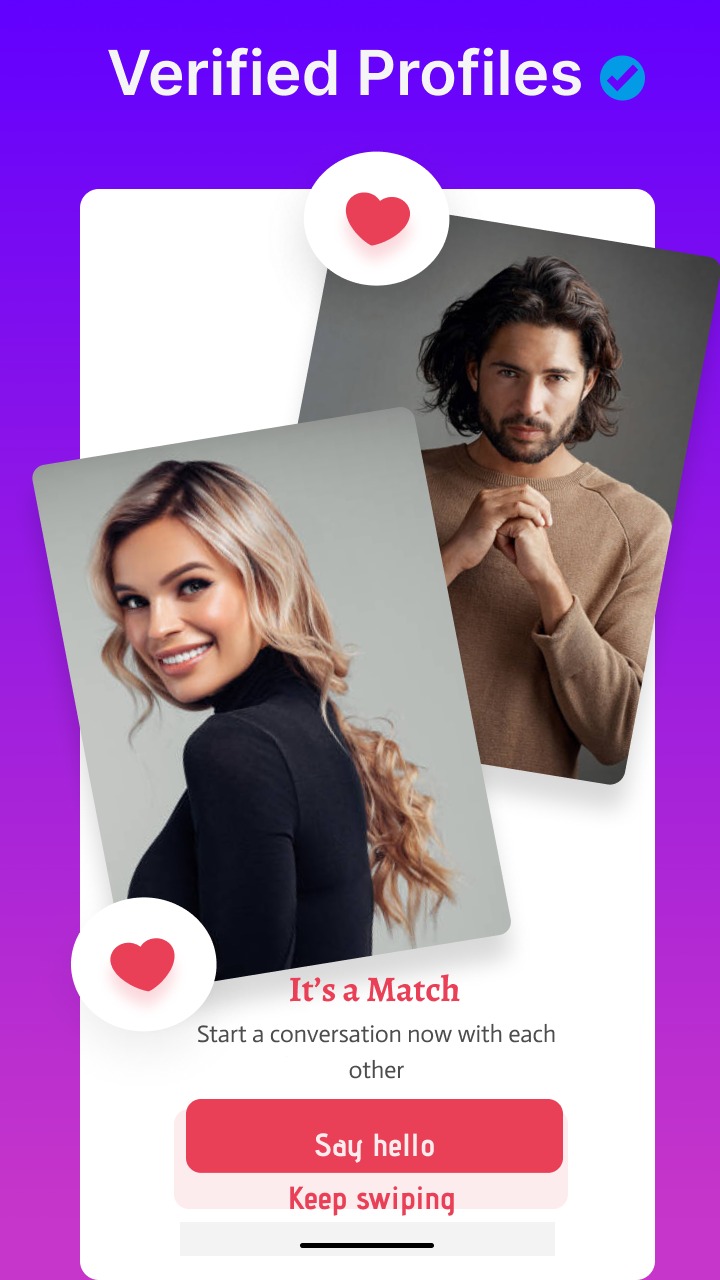 Make an appointment in the real world if you're interested in continuing the conversation. You can stop at any moment and find another interlocutor. With Wealthy you'll enjoy an interesting conversation.

You may also like: 11 Free Trial Dating Apps & Websites
Trust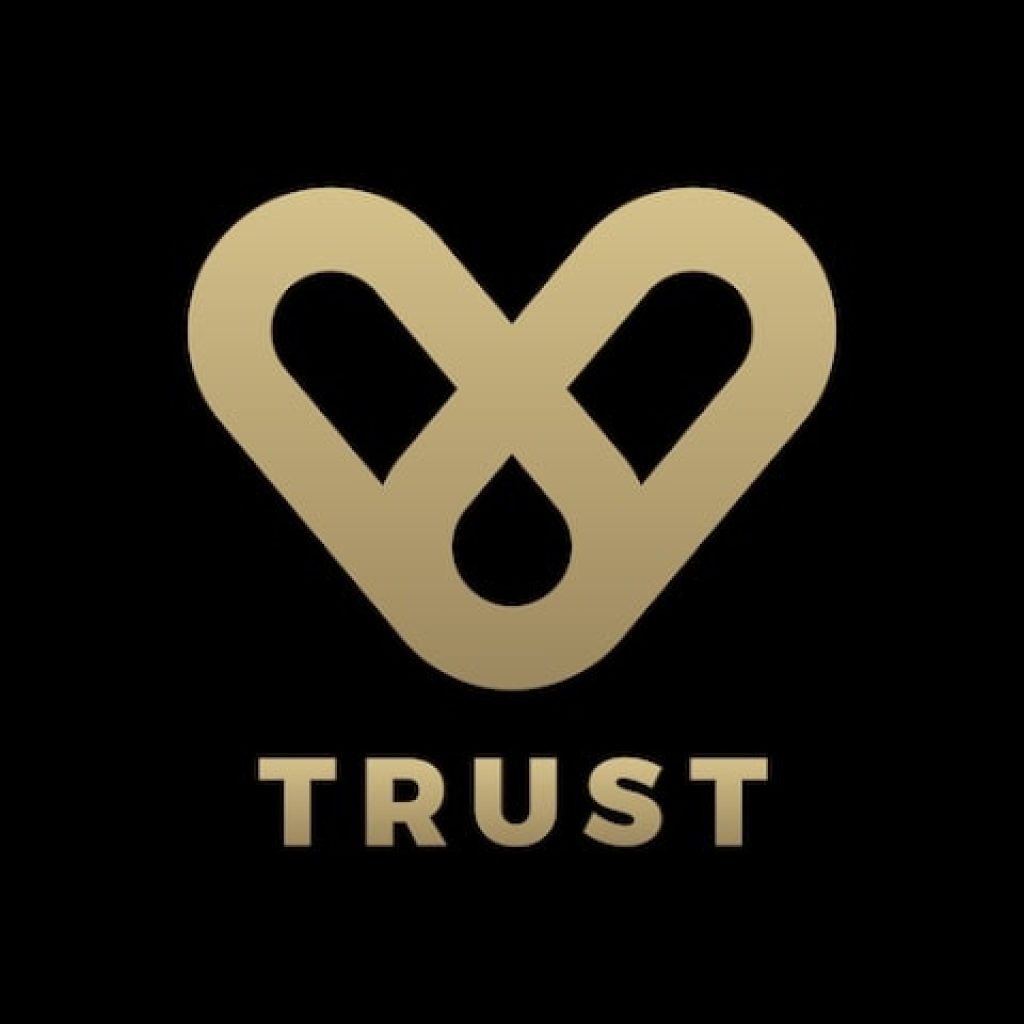 Get to know the world's most eligible bachelors. The Trust app is used by single men and women who boast enviable successes in their lives. These rich and single young people are on the lookout for a soul mate.
Join if you want to increase your chances of a positive outcome. The platform is as easy to use as possible and is similar to a regular dating app. Yet, it contains resumes of those whose annual income exceeds the boldest expectations.
Have fun meeting intelligent and extraordinary people. Widen your social circle, and maybe you'll be lucky enough to find a companion for life today.
No money hunters or scammers. You won't find mediocre characters or annoying companions here. All members value their time and energy and are serious about what they do. To make it easy to find someone and attract the right members, make sure your profile is 100% complete.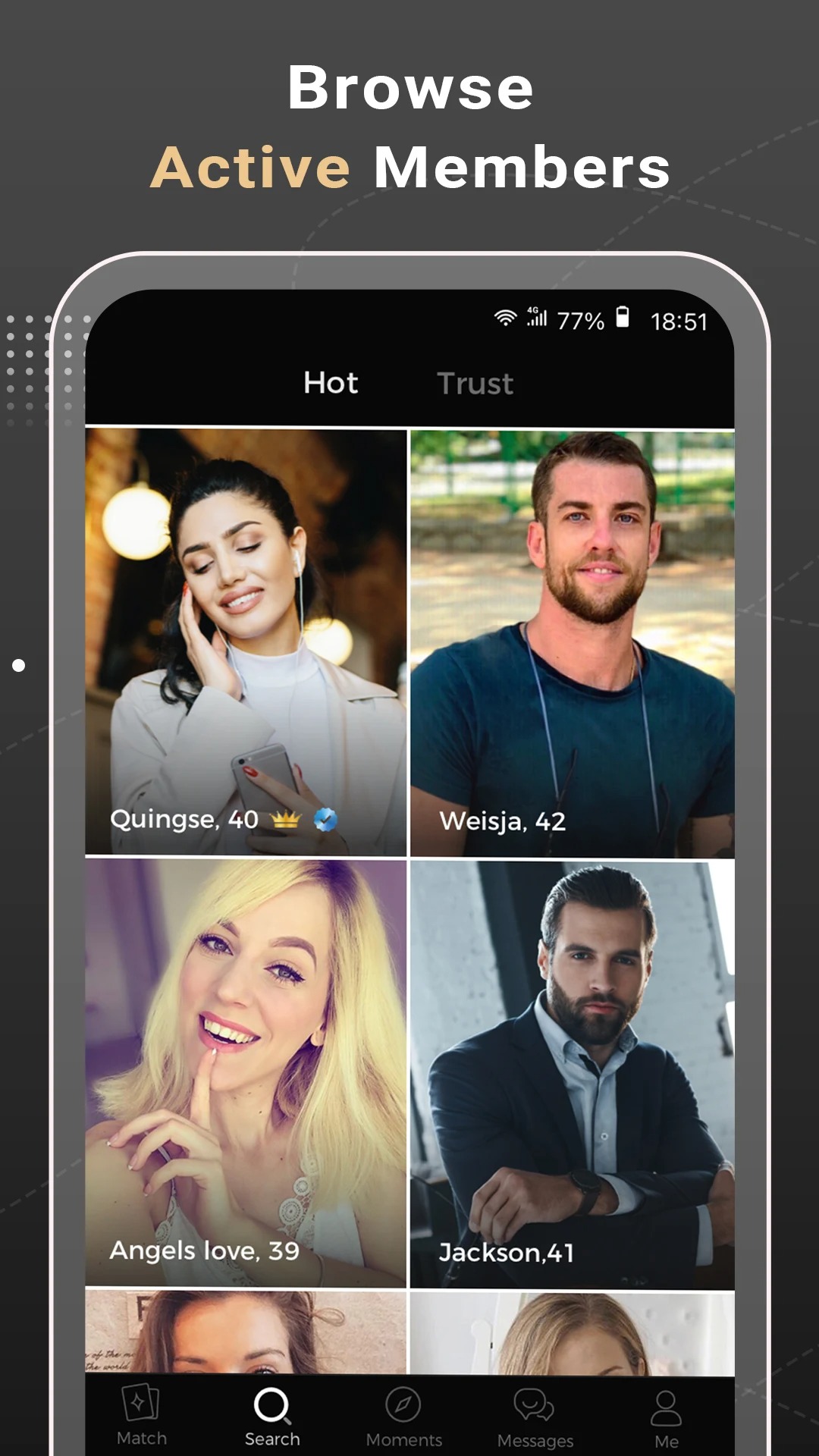 The more photos you have on your profile, the better your chances of finding happiness. This will speed up the process of mutual search and approval. The app is available for users over the age of 18. You can try the free version, and to access VIP features you need to subscribe.

Upscale Rich & Elite Dating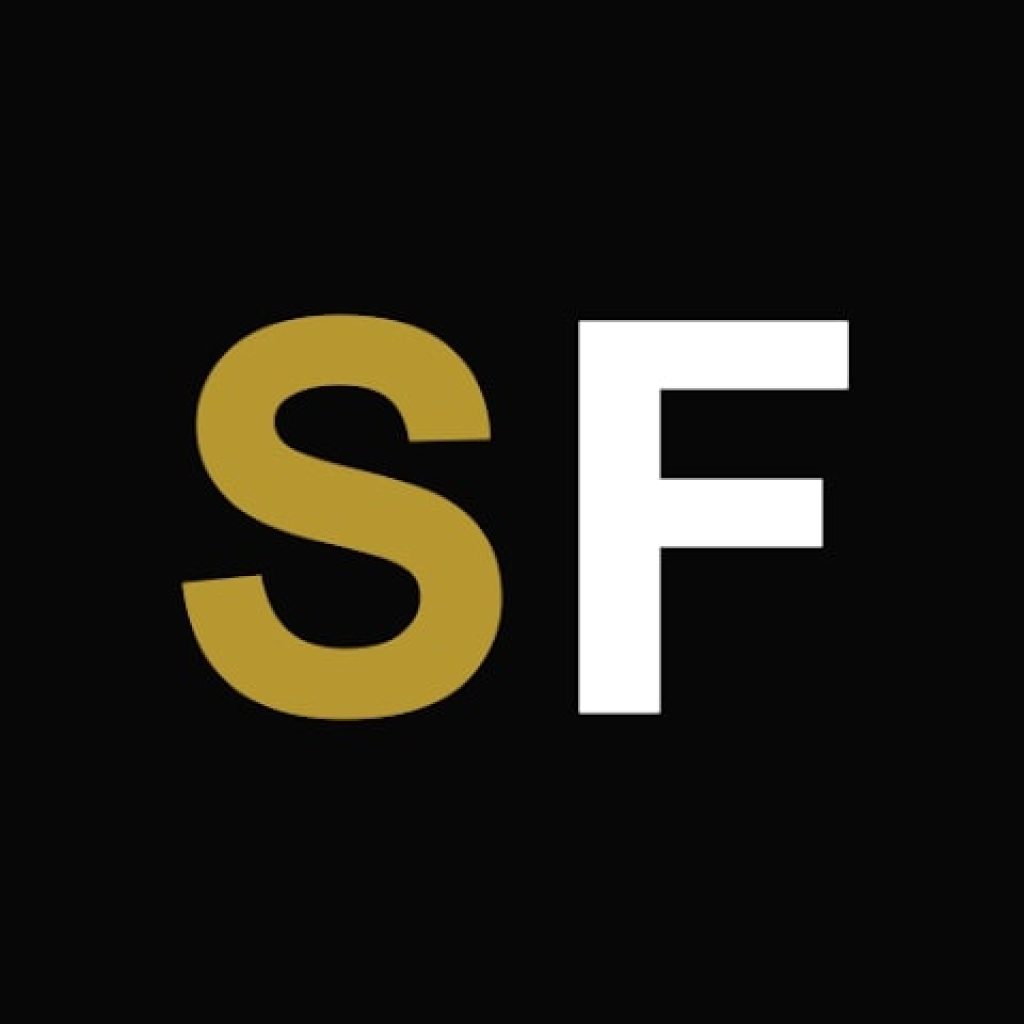 Looking for mature and confident men? Want to improve your life and find the man you love? This app is popular with singles around the world.
An easy-to-understand app with no hassles, it helps smooth out the uncertainty of the first conversation and find the right partner.
Want to be able to always be there for you? Or try a long-distance relationship? Search for your soulmate in a specific country or in several places at once.
Describe your preferences when you sign up. Be sure to include your desired location, age, and occupation. Fill in information about your appearance and your job. Include plenty of good photos so men can't take their eyes off you.
Just swipe your finger left or right across the screen to begin your conversation with another member. If your choices match, you may be able to give a compliment in a separate chat. Regardless of your dating goals, this platform is suitable for absolutely everyone.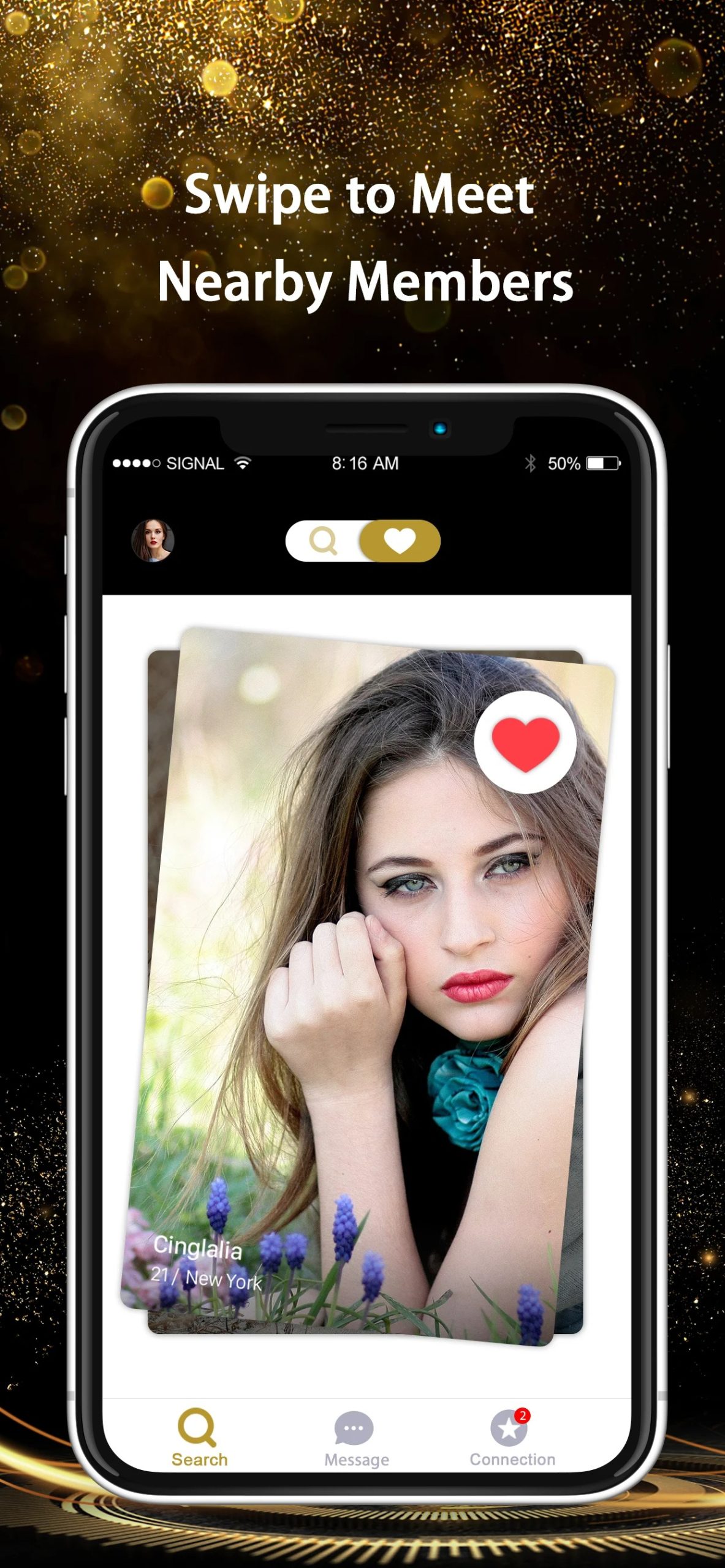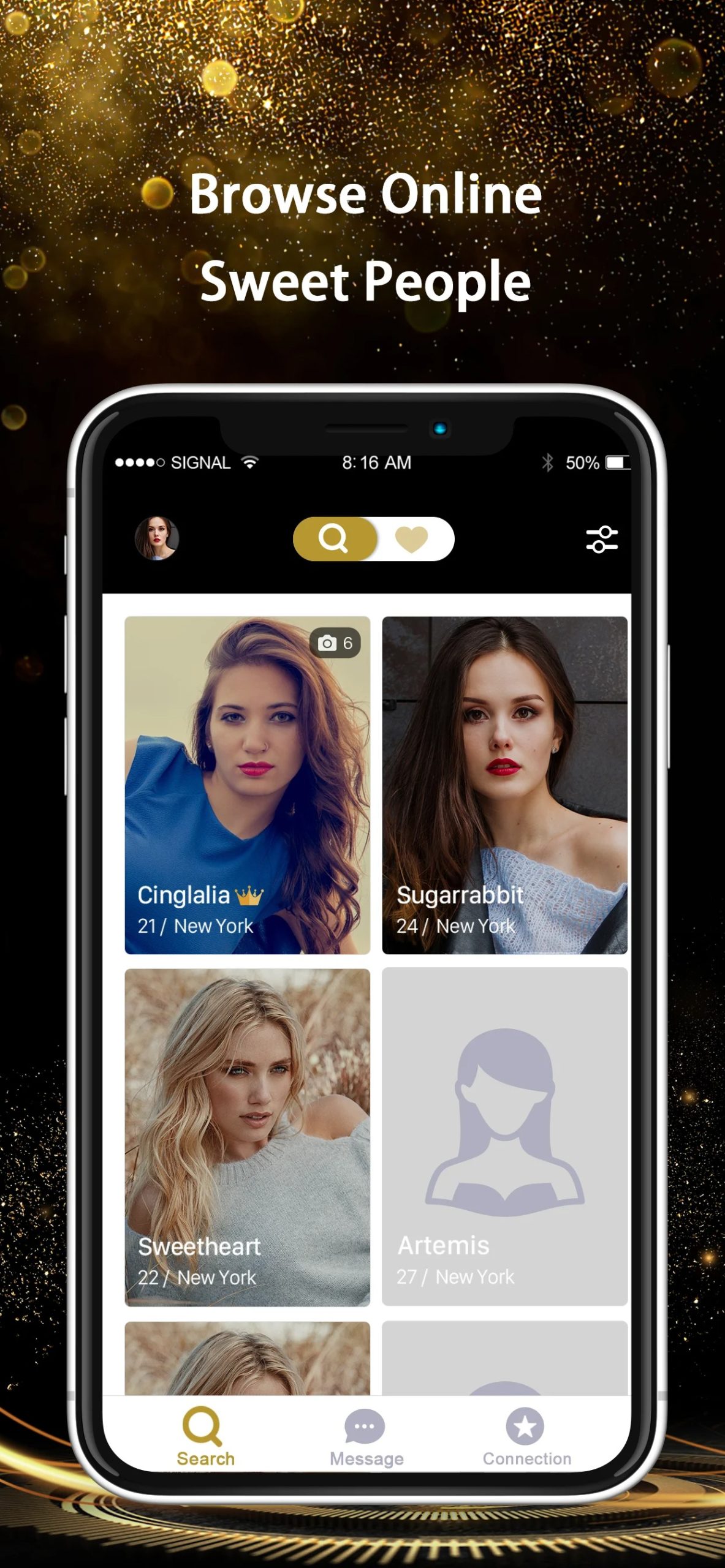 Whether you are looking for a date for tonight, a flirt, or a partner for life, this service is the perfect match for everyone. You will not feel any difficulties or discomfort here. Rate other members with one click and make new acquaintances an exciting adventure.

The League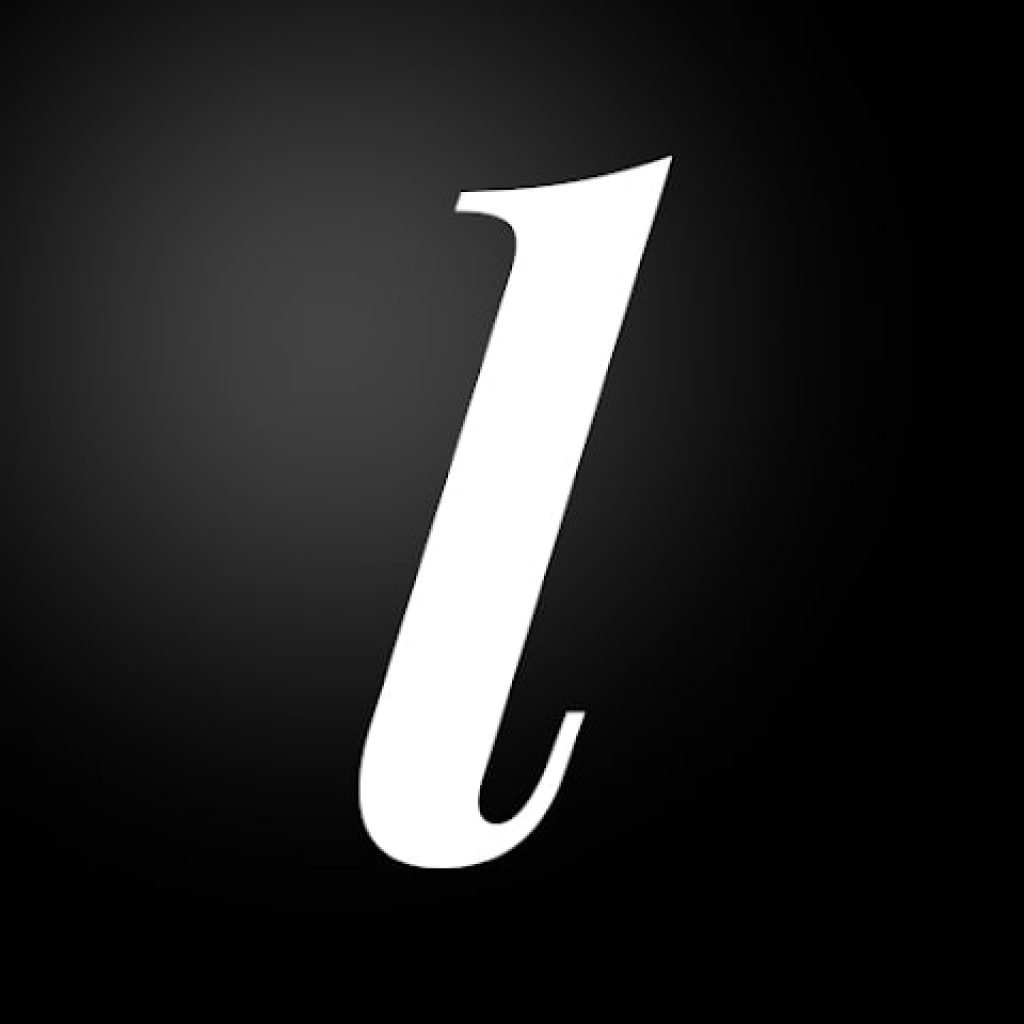 Are you tired of unnecessary meetings with strangers? Have trouble connecting in person and can't find your love? Disappointed in a relationship and don't know how to fix it?
The League has already helped thousands of users from all over the world to forget about their loneliness and find happiness in the embrace of someone they love.
The app is suitable for everyone: men and women, young people and older people, romantics, and realists. Among thousands of portfolios you're sure to find a soul mate, no matter what high requirements you have for a potential partner.
Platform developers know that successful people always have no time for personal needs. That's why they took it upon themselves to select a candidate.
Every day you will meet new members of the singles community. All you have to do is give them a chance. These matches are based on your specified date and fit the criteria as much as possible.
Protect your privacy. Include your profile on social networks and avoid contact with family, friends, and colleagues. No one will know you want to find a partner on The League.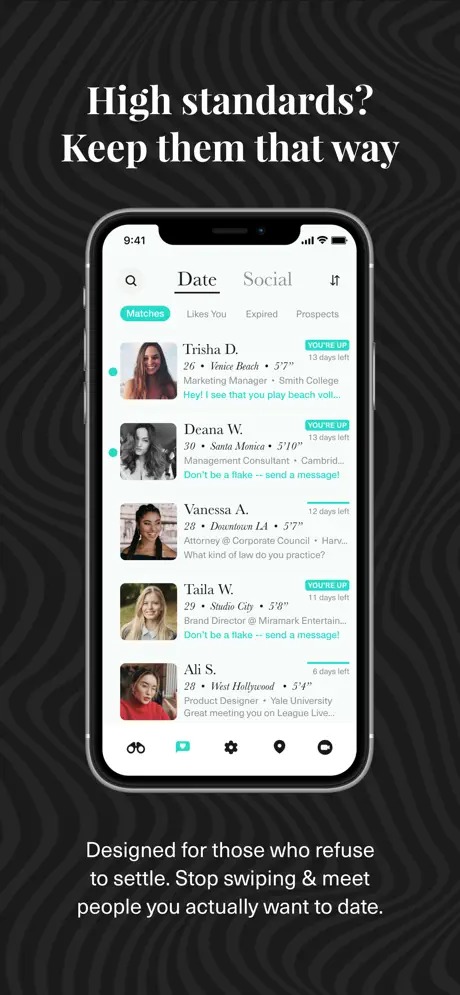 If you're interested in another member, you can let them know in a private chat. Write text messages, send voice recordings, and make video calls. If there is no attraction, stop the conversation without any consequences.


Shugar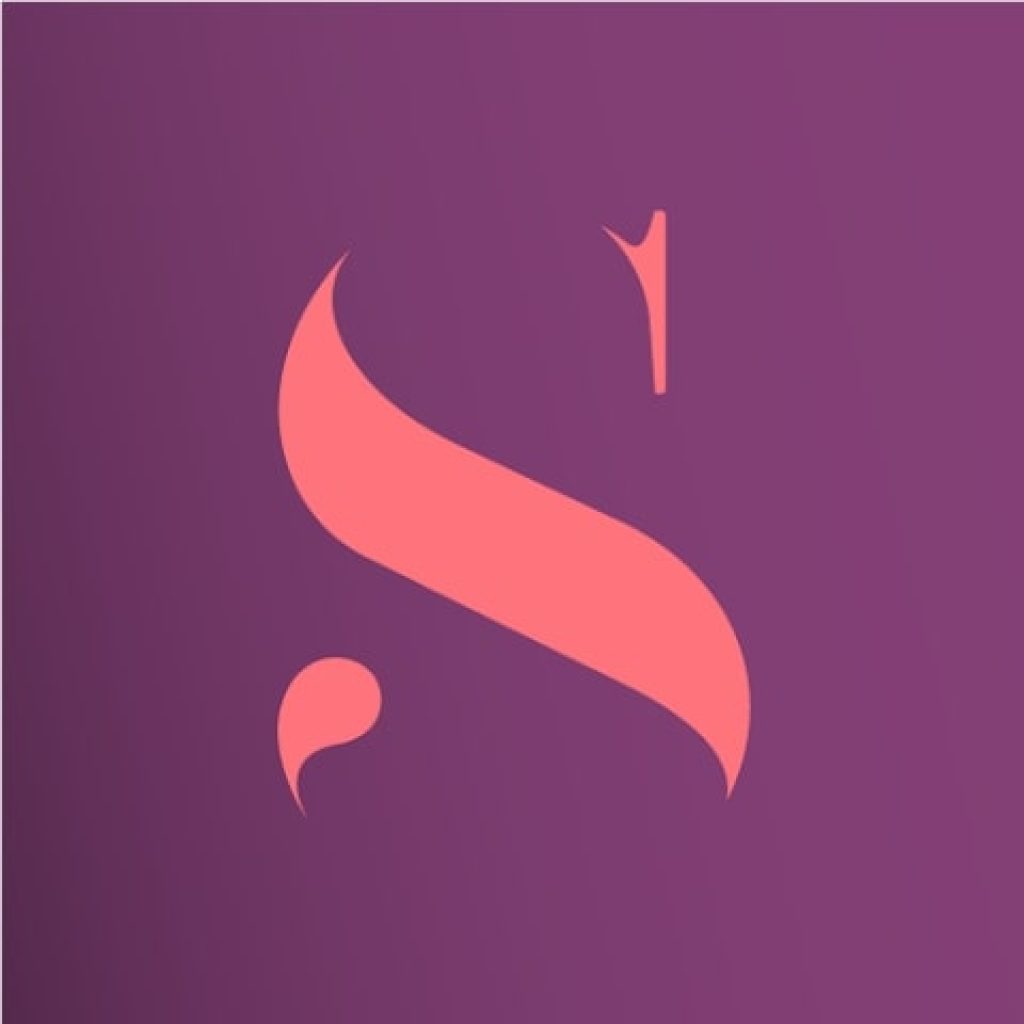 Want to have a little fun and look for some cheerful company for the evening? Need a young partner who can make your desires come true for a fee?
At Shugar, you'll find everything you need. It doesn't matter what your sexual preference or orientation is. If it suits both, why not give it a try? The staff on the app treats heterosexual, homosexual, and bisexual people equally.
Find community members with similar views of the world and experience your freedom without prejudice.
To avoid wasting time and finding the right partner in the near future, use multiple filters. Specify the desired gender, age, and sexual orientation of your future companion. If your location is important to you, select your country from the list provided.
Get a huge number of options and feel free to be the first to contact. Get acquainted with a list of participants who are interested in you. Have several conversations at once in different chat rooms. Negotiate meetings and terms for spending time together.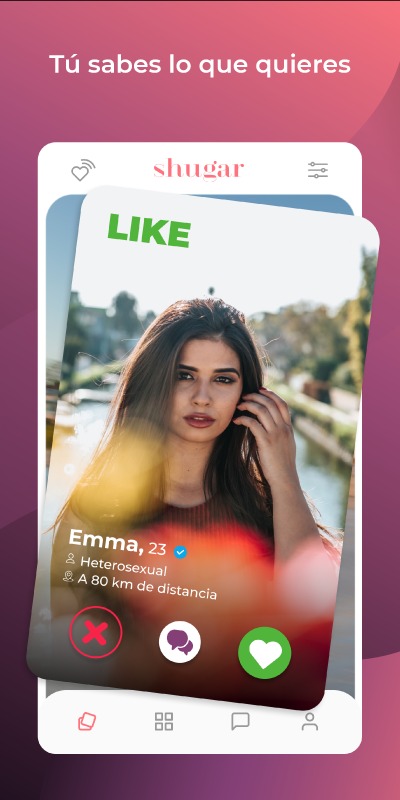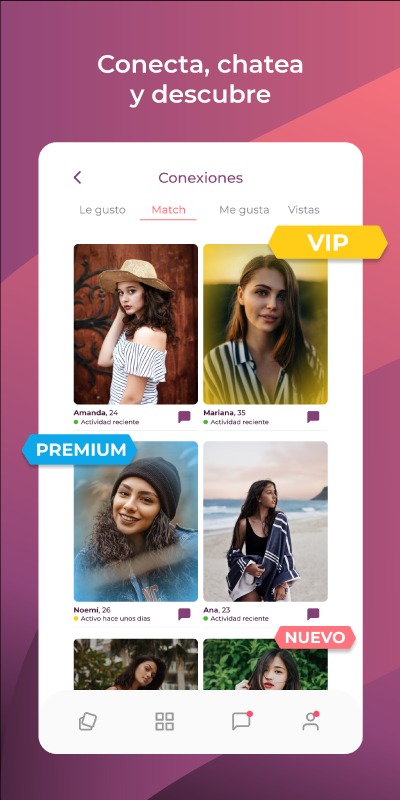 Be respectful of others. It's not customary here to judge others for their stance on life. All personal information on your page is secure and will not be shared on side platforms. Let yourself be happy without commitment with the trendy dating app Shugar.

You may also like: 5 Best Stoner Dating Apps (Android & iOS)
Vanity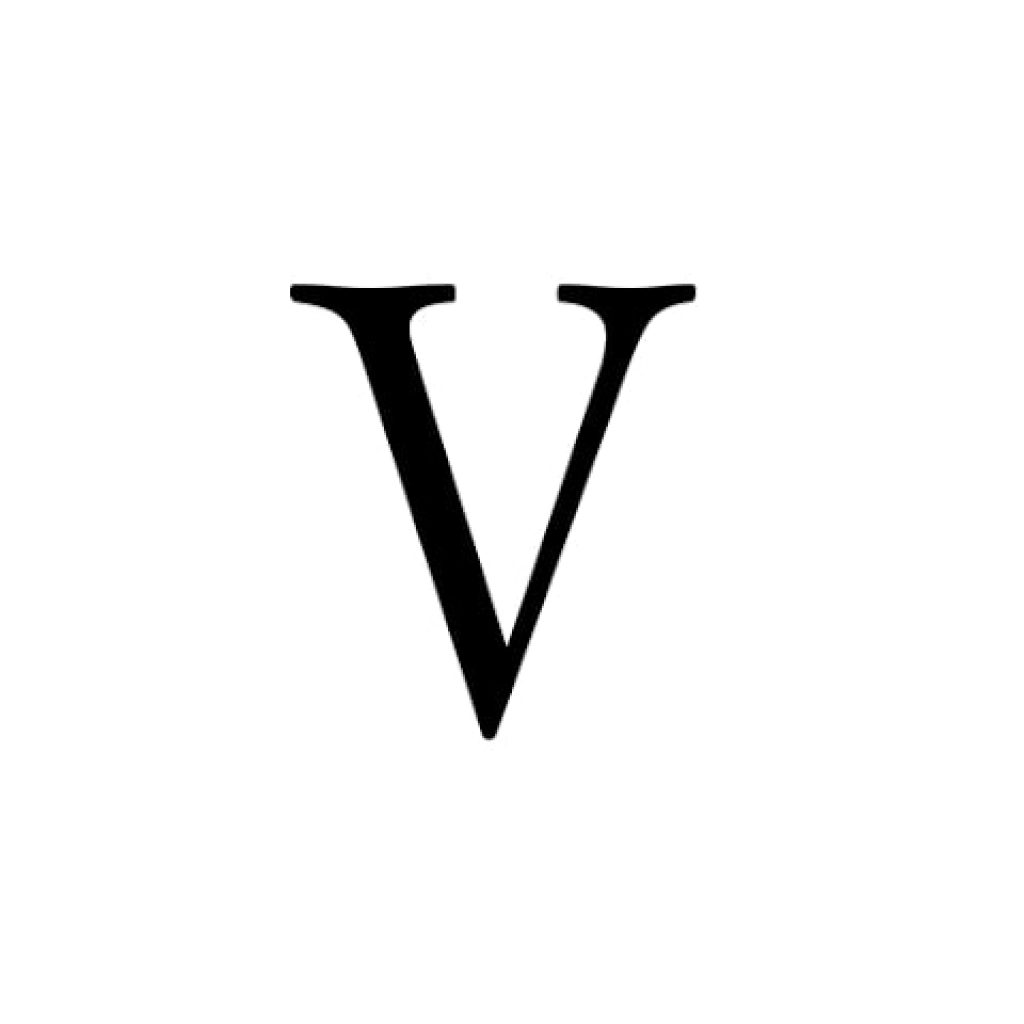 Spend an unforgettable evening in the company of an imposing and educated companion. Allow yourself a little more than just flirting. You'll find interesting and financially secure men in the Vanity app.
This is where single models and business ladies spend their free time. All you need for a great mood is to register in the app and find a suitable candidate.
Many members want to fill the monotony of lonely evenings with new acquaintances. Others are looking for easy options for a one-night stand or a night out.
There are also those who are desperate to find love in the real world and want to do so on the platform.
Find companions in your immediate vicinity. It's up to you to decide how quickly and in what format things will develop. You can share your personal contacts or talk directly in the app. A convenient search system allows you to find the best options quickly and efficiently.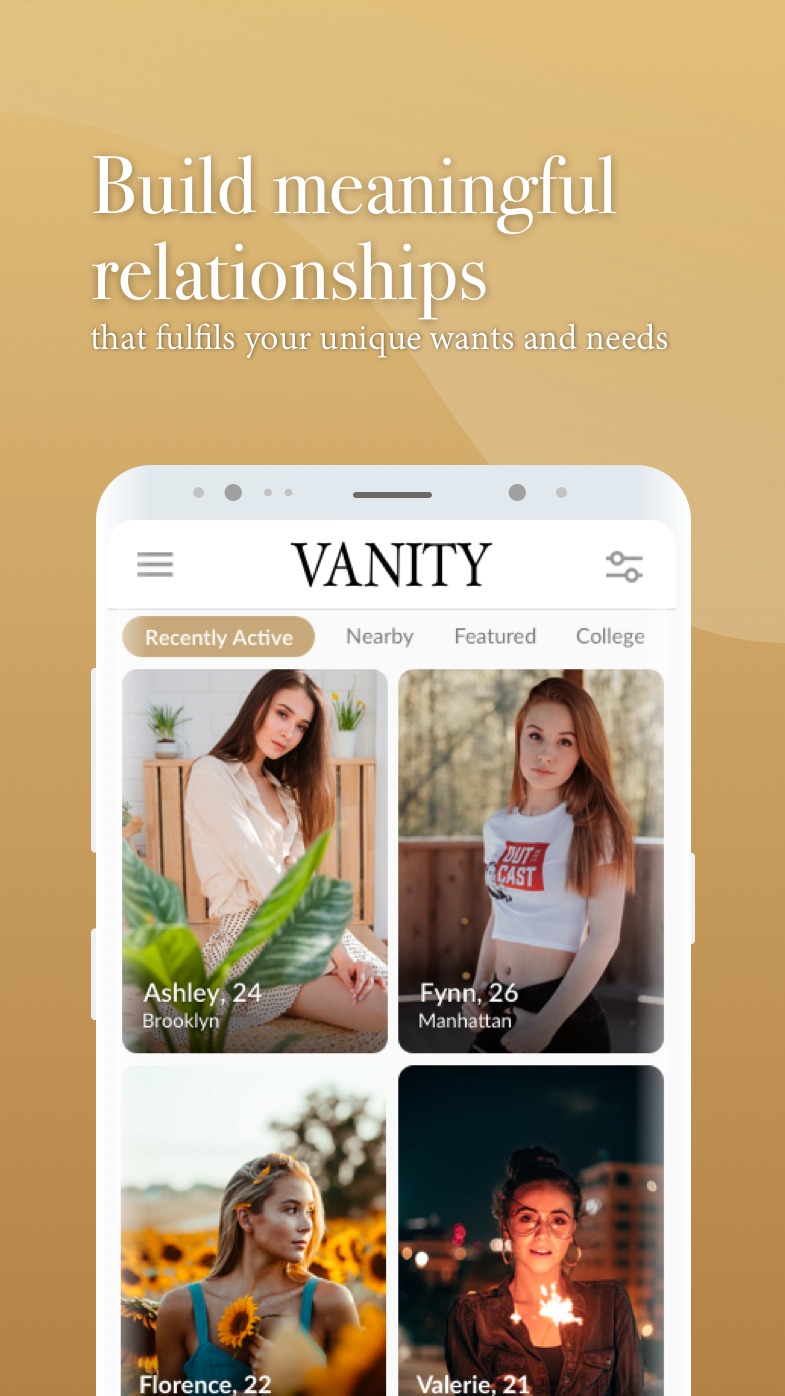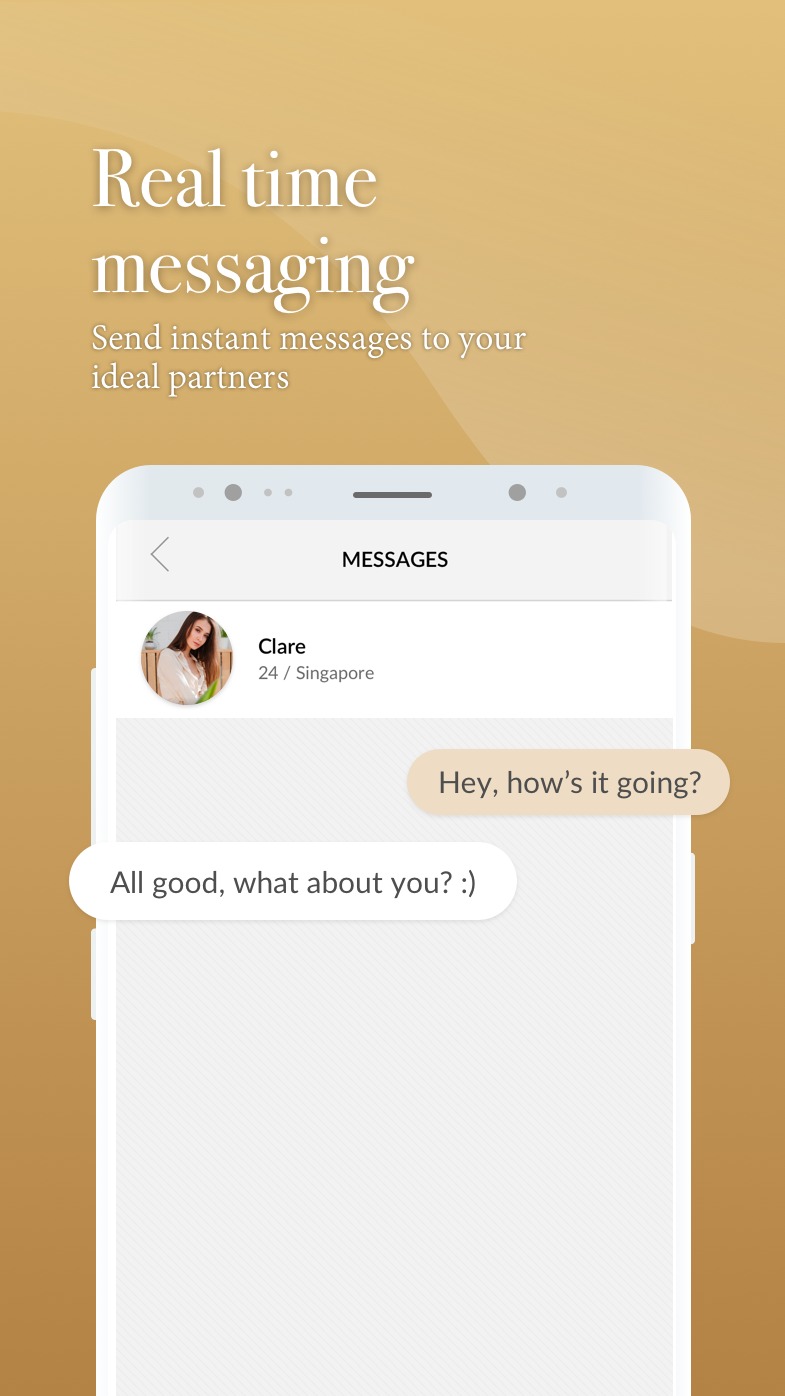 The safety of the interests and personal data of Vanity members is ensured by the security service around the clock. Every new user goes through a verification procedure with proof of high annual income. Play in your league without fear or prejudice.