Do you love watching and creating memes? We all do! This is why we decided to create a list of cool meme card games. They are all very different from each other. Still, all of them are fun!
By the way, if you were looking for exciting games to play with your date or friends, make sure you check 10 Best Truth Or Dare Apps for Couples And Parties (Android & iOS).
Most of these games are free of charge with a little number of ads. There are nice options both for Android and iOS users.
Meme Party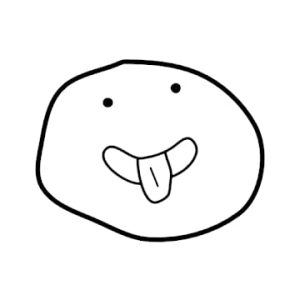 Here comes an amazing decision for meme lovers! If you ask us to describe the game in a few words, we'll just say it's the best choice for people who love competitions through meme-making.
Meme Party is also truly universal. You can play it when there are at least two people. However, it will be more fun to play it at a huge party.
Here are the best features you will discover in the app:
Once you downloaded the app, you need to

set the category of memes

you'll create. Then add all the players. You don't have to download Meme Party on all the devices you have in your company. It will be enough to get it on one smartphone only.

Choose the template or go for a random choice

. Then all the players need to create the best and funniest meme out of this template. You are free to create what you want. Be quick when creating your meme or you will lose the round.

How to understand who's the winner? It's easy,

just vote

. The person who's managed to create the best meme. Sounds simply!
Here are some other features you will probably like:
There is an amazingly

big database of meme templates

. You will never run out of cool templates, which enables you to play as long as you wish.

You can

play with the friends who are around

you or

connect to people from all over the world

. There are no limitations in terms of the number of players.

Once you finished creating memes, you can

share them via social networks or download them on your phone

or tablet.

Upload your own templates

for memes, enriching the game with new ideas.
Meme Party is available for iOS, as well as Android users. You can play the game without being distracted by ads.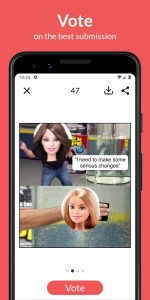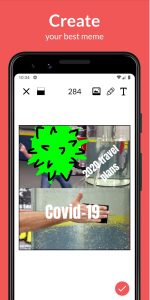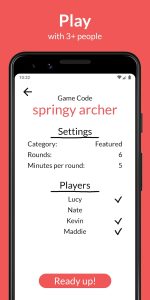 You may also like: 11 Best Funny Ringtone Apps for Android & iOS
Mematic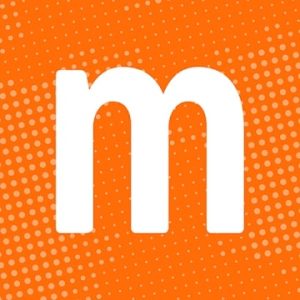 Here is another cool platform to make meme cards with your friends! This app was initially created as a meme creating and editing service. However, you can also use it to compete with your friends if the app is installed on each of your friends' devices.
The app is truly universal and reliable, it was downloaded over 10 million times. Most users love it for its simple interface and huge toolset.
What can you do with the help of Mematic? Quite a lot:
Create your memes from scratch

. This is one of the most popular functions of Mematic. You may upload your photos and add text or stickers.

Use advanced filters

. It is a perfect idea to work with a picture before adding some text to it.

When you finish creating your meme,

feel free to share it

with others. You can do it via email or Facebook.

Mematic

respects your private life

. It means you can never worry about your data leaking on the Internet. Your memes won't be published anywhere unless you decide to do it. The app also never tracks your location but it will need some data about your purchases and device usage.
Mematic is free with some ads. If you want to remove them and get access to premium features, you might go for a premium subscription. For example, one month will cost you 1.99$.
The app is available on the App Store, as well as Google Play.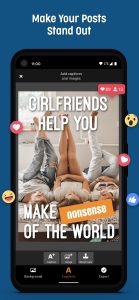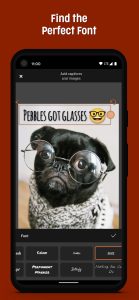 Memes Against Friends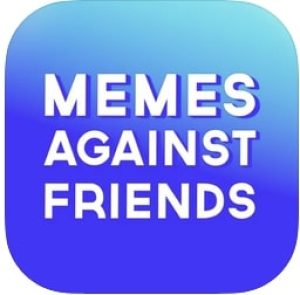 Here is a good game for big companies of friends or a huge party. The rules of the game are quite simple. Start the first round with your friends. Pick a person who will open the game. He or she needs to choose a photo.
Others need to study the photo and create a card with a meme. Once everyone finishes the process of meme generation, it's time to compare! The person who started this round is to choose a winner. He has to pick only one meme.
The player who managed to create the funniest meme card is the winner of the round. He continues the game. As you see, the rules are quite simple.
When you win, you get 5 coins. As you might already understand, the more coins you collect, the higher your rating will be. However, if you need more coins, you can always buy them for real money. For example, 1000 coins will cost you 0.99$.
Please note that the game is new. This is why there can be bugs and glitches, especially when the number of players is more than 3. However, the developers know about them and promise to fix the situation.
The game is very lightweight – it needs about 25 MB to be installed on your device. The app supports English and Chinese.
Another important thing about the game is that it's rated 12+ because of some memes that are already uploaded. Some of them contain dark humor and violence, making this game a bad choice for little kids.
Unfortunately, the game is available for iOS users only.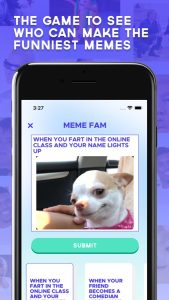 Meme Drinking Game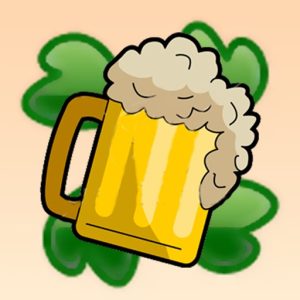 Do you like drinking and watching memes at the same time? Then Meme Drinking Game is what you need to download on your device!
The rules are super easy to understand. To enjoy the game, you just need to download this app at least on one of your friends' devices.
Initially Meme Drinking Game was created for huge parties but you can use it in a cozy company of friends as well.
Let's take a look at the best features you will explore in the app:
Open the app and

start the first round

. One person has to pick a card and read it out or show it to others. All the tasks are divided into four types:

action

(it's simple – just do what's written on your card),

mandatory

(in this case, all the players have to take part in something funny),

instant

(this card also might contain a task but it can be performed only one time), and

status

(these cards have a rule you should stick to throughout the whole game).

Enjoy

a top-notch quality of graphics

. The app works fast, opening new funny cards for you.
The size of the game is approximately 71 MB. It is aimed at adults mainly as the cards have tasks connected to drinking alcohol and drugs usage.
By the way, if you want to spend time with your relatives, you can't do without 11 Best Family-Friendly Games for Android & iOS.
Please note the game isn't free. You'll have to pay 1.99$ to download it. There will be no ads.
This funny and sometimes embarrassing game is available for iOS users only.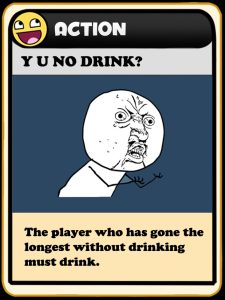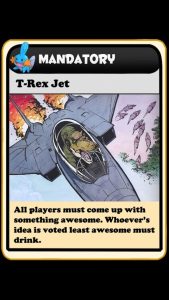 WHAT DO U MEME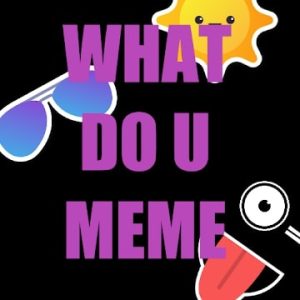 If you were looking for a good meme game, this one is a must. This is a funny and lightweight game that can be used in almost every situation to spend time.
However, let's start with are the rules:
Start the game

. Place your phone so that everybody can see the screen. Then all of you will see the image, which will serve as a template. Each of you now has to

say what needs to be written on the meme card

.

Then decide which option is the best. You should better

vote to choose the winner

. Please note you can't vote for the meme you have created yourself.

The more points you get, the closer to the victory you will be. Once you

reach 30 points

, the game finishes – you are the winner!
In this app, you can choose from five languages – English, Spanish, French, Italian, and German.
Most users love the game for its simple rules and the freedom to create as many memes as you can using various tools. There are no serious bugs or glitches, the app works fast and stable.

The size of the game is about 41 MB, which isn't a lot. There can be some ads but they don't appear too often and won't distract you.
You can download the What Do U Meme application for free on Google Play and finally start creating funny memes and competing with your friends!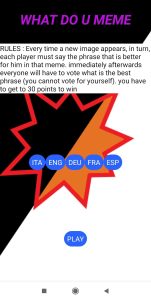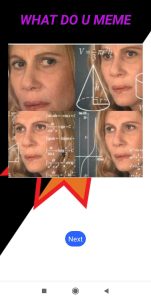 MEAM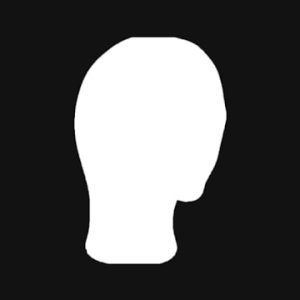 Let's take a look at another cool application that enables you to make memes with your friends and then check which meme is the funniest. Meet MEAM – a good service that is aimed at all meme lovers!
Why you should start using this cool meme editor? There are many reasons for it.
Create your meme from scratch

. You can use your photos or download them from the Internet.

Start with a popular meme template

. If you don't feel like making something up, you should go for a template. There are 800+ of them. The templates are divided into categories so that you can easily find what you want.

Recently the developer added a new function – creating GIF memes. It enables you to make dynamic animations to send them in WhatsApp or Telegram.
The app is easy to use, you enjoy all of the listed features right after the download. However, there is a pretty serious disadvantage – sometimes the app might show you a mistake when you open it or simply crash.

MEAM is rated 4.7 out of 5 on Google Play, meaning it's a good application for everybody. There are no glitches, even when there are many participants.
You can download this cool meme generator for free on Google Play and start playing.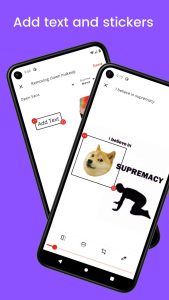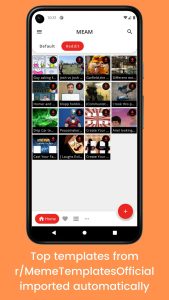 Meme Card Arena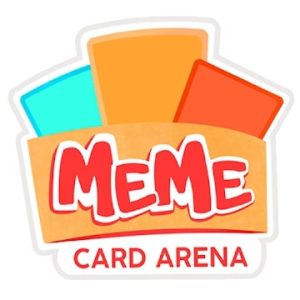 This game is a bit different from the others mentioned here. However, it's still related to memes, meaning it is a good option.
What is the aim of the game? Well, in fact, it's just a typical card game where you have a pack of cards, which are divided between the players. Then you have to put a card on a table and the other player has to beat it.
The only difference is that the cards contain funny pictures and memes! It will be fun and more interesting than playing classic cards.
The best way of playing Meme Card Arena is in pairs. Choose an opponent and start!
There is a pretty serious downside – the game supports Portuguese only. However, it doesn't make it impossible to understand how the app works thanks to its primitive interface.
You can get Meme Card Arena on Google Play for free.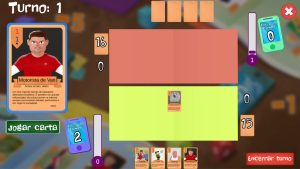 You can also check: 25 Cool Android Games With Controller Support