On the hunt for an easy way to get your life scheduled ? Getting a task assistant app is a good place to start!
Let's take a look at the 11 free to-do list apps for iPhone & iPad that will help to plan your life like a pro. With these apps, you'll get to schedule your day and keep up with all the tasks and chores. And even if you tend to forget about things, these apps will always be there to help you remember.
Todoist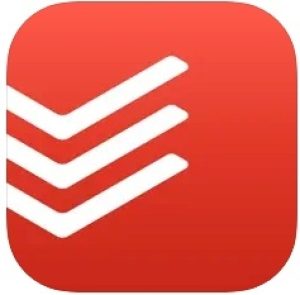 If you're into scheduling, you might have heard about this app.
This is by far the most powerful mobile to-do list app. It may not be the simplest one, though, but you'll get to figure it out. The good thing is it runs on practically any device, so you can reach it at any time. It's pretty simple to add a new chore in this app, so you can cope with it on the go.
More to that, you can prioritize the chores by marking them with colors. Plus, you get to add limits to all your chore to make sure you won't miss anything. And just to be extra sure, you can set alerts to notify you if the chore is running out of time. You may also set up repeating chores for learning new habits, and all that.
There are also some special boards to use for collaborative work. Speaking of that, the app makes it easy to cooperate by sharing chore links. You'll get to set people responsible for different chores and view the progress in real-time.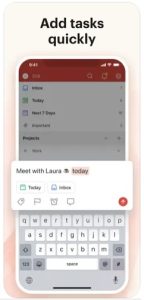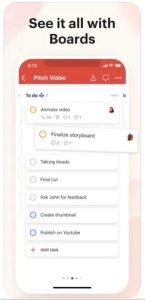 You may also like: 10 Best Time Blocking Apps For Scheduling
Any.do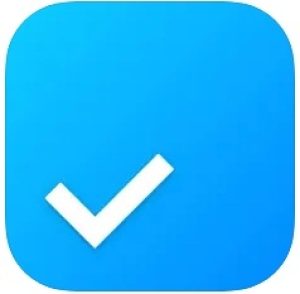 Next, we have an all-in-one organizer that will help to put your life into order.
When I say it's an all-in-one app, I fully mean it. It covers to-do lists, scheduling, a planer, a reminders' system, and more. And with all that, it still keeps the UI pretty clean and intuitive. It runs on various devices and syncs between them in real-time, so no worries here.
The majority of the app's tools can be synced with other iOS apps. Adding a new chore takes literal secs, and you can always fresh them out with sub-tasks, personal notes, and all that. You also get to add time limits and rank the chores by marking them with different colors.
Another thing this app works great for is collaborative work. You'll get to easily share individual chores or full-on lists with other people and let them add more tasks or mark the progress. The basic functionality is free, but you'll have to buy a sub-pack for advanced tools.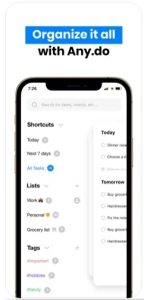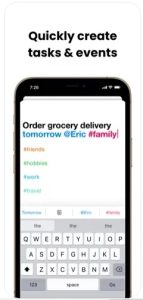 TickTick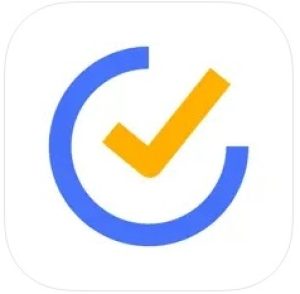 That's a simple and handy tool for making to-do lists on the go.
If the main thing you value in task manager apps is the speed, don't get past this one. Adding new chores in this app is beyond simple, it barely takes a few secs. You may even add a task via your voice and the app will turn it into text. As for the functionality, you get all the essential tools here: you get to rank the chores, add labels, gather individual tasks into lists, and more.
Plus, you can easily add something new to the pre-made tasks (like a note, a sub-task, and more). You can also add media files, links, tag locations, and other attachments needed. The app also lets you put limits and set up multiple notifications for all the tasks individually.
You may also sync the app to an iOS calendar or any other calendar app in general. The app keeps all your lists on the cloud service, and it easily syncs in-between the devices. Collaboration mode is here as well, so you can share your lists with others and allow them to edit.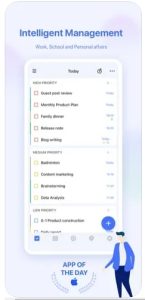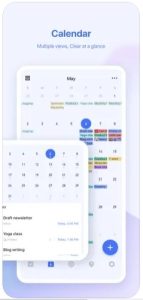 Do!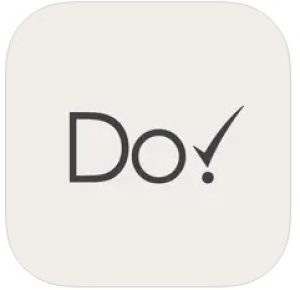 It's another to-do list app that will become your pocket assistant.
The main goal of this app is that it combines powerful functionality with intuitive UI. In other words, you won't need to waste a second studying this app, it's all clear from the first glance. It also comes with a pretty nice minimalistic design without stiff fonts or bright backgrounds.
Herewith, the app is highly adjustable, and you can change everything from the font to the overall theme. Besides, the app comes with simple task input, you even get to add tasks using your voice here. The completion check is also simple: it only takes a double tap. You can also label your lists and chores, and rank them as needed.
The app provides multiple sorting filters, so it's easy to navigate. It also lets you add a widget to the home screen to always have tasks on hand. Once again, you get to modify the look and pick what's gonna be shown. And if you don't want anyone to sneak out to your lists, you can also protect the app with a password lock.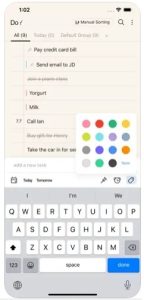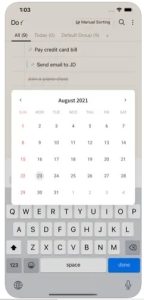 MinimaList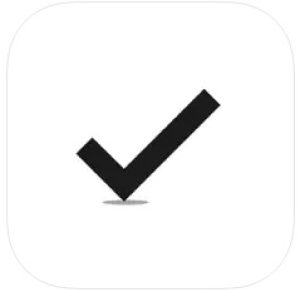 As you may guess by the name, this is a chore assistant for the true appreciators of minimalism.
Lots of to-do list apps tend to be petty bright, or at least have multiple colorful elements. And if that's not really your aesthetic, this app is a perfect option. At the first glance, it may seem a little plain, but it is intended to be that way. This concept doesn't affect the functionality though, you get all the tools you may need.
It's very simple to make a list in this app, you practically don't need to do anything but write down the tasks. You can also share the lists with others with a couple of taps if needed. Plus, you get to add limits and set alerts to make sure to not miss anything.
More to that, you can set a timer for some tasks individually. Herewith, you get to modify countdown noises for it not to be that annoying. You can also create a widget for some lists for easy access. The app comes with a password protection option, so you can be sure your lists are safe and sound.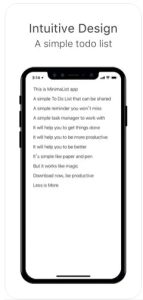 Check also: 11 Best Day Planner Apps
Fantastical Calendar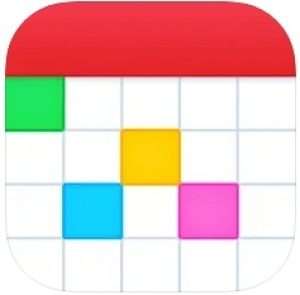 This app is great for doing both tasks and calendar-related events.
The app uses the default Calendar app to display all your tasks as a schedule and make sure you won't miss them out. That makes it simple to arrange all the tasks and lists in chronological order, which is incredibly handy. It literally takes you a couple of secs to attach any chores to the calendar and set up the alerts.
You can even allow the app to do it automatically: it will analyze your chores and link them to the calendar for you. Plus, you get to add new tasks without even opening the app – just ask Siri or open the sharing bar. You may also mark the tasks with labels, and add limits and various media files and tags.
The app includes a 3-day weather forecast, which is a bit unusual, but it doesn't feel unnecessary either. You can also modify the way your lists look by changing the fonts, themes, and more. There are more tools for pro subs, and you can get two weeks of the free trial if needed.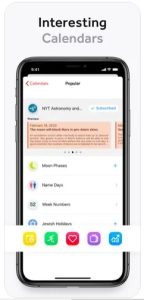 Actions by Moleskine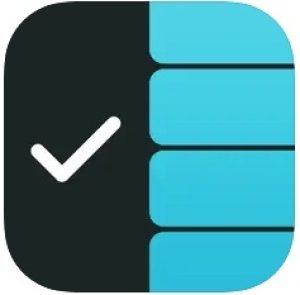 We all remember Moleskine notebooks that used to be the main choice for chores planning back in the day.
Nowadays, there are not so many people who tend to buy paper notebooks, so Moleskine Studio has come up with the app. It's a stylish task manager that lets you make and arrange to-do lists on the go. You get to easily add chores and lists, prioritize them with color codes, and all that.
Every task or list can be updated at any time, so you can add sub-tasks, notes, media files, links, geotags, and more. You can also link the app to the calendar to have all the chores arranged in chronological order. It's also possible to create repetitive tasks if required. Plus, you can set limits and alerts to make sure you complete everything that was planned.
You can actually use Siri to control the app: to add new chores, close the old ones, and more. The app automatically syncs to a cloud service and updates on all the possible platforms. The only con here is that the app only gives you a free trial, it doesn't have a full-on free version.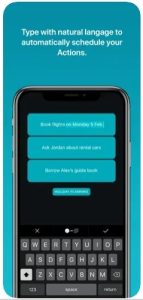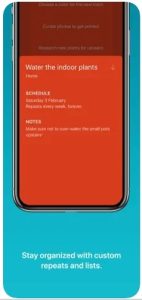 24me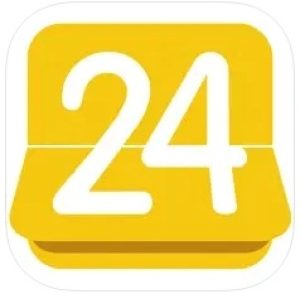 This is another personal task assistant that will help to take your life under control.
It's a smart assistant app that lets you schedule time easily. It lets you make multiple chore lists in a couple of secs, so you can do it on the go. You'll also get to rank the chores by marking them with colors and adding tags for easy navigation. Once added, all the chores can be extended with sub-tasks, notes, and all that.
The app syncs with any calendar tool you use: from the default iOS one to Google and Microsoft ones. Linking the tasks to a calendar is simple, and you'll get all of them displayed in chronological order. You even get to fill the app with bills and set payment dates if needed.
You also get to set limits and notifications to make sure none of the tasks gets forgotten. More to that, you can sync the tasks to GPS services and open the map with one tap. The app can also alert you of all the upcoming birthdays and celebrations, and even provide you with weather reports.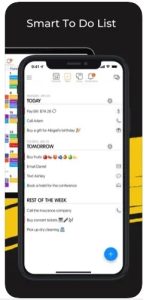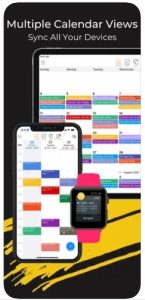 Microsoft To Do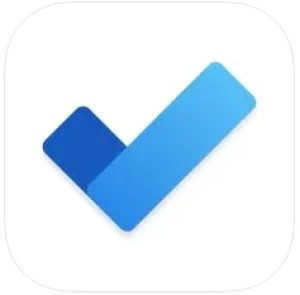 Well, this list couldn't be completed without the Microsoft to-do list service.
This app is here to help you get more productive and organized, and it gets the job done well. It runs on almost every platform you can think of and syncs between them in real-time. You'll get to plan days and weeks to make sure all the jobs get done in time.
Adding a list takes a couple of secs, and you can extend the task whenever required. Plus, you get to make repetitive chores without any effort. And if the chore is too complex, just add sub-tasks and split them into parts. You may also arrange the task by using color marks and tags.
Besides, the app lets you update the tasks with media files up to 25 MB. The app is also great for collaborative work. You get to share the lists and individual chores right from the app. And if you tend to forget things, the app lets you set notifications to tell you when it's time to get the job done.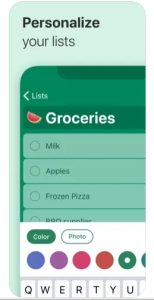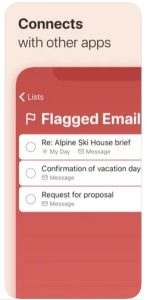 Habitica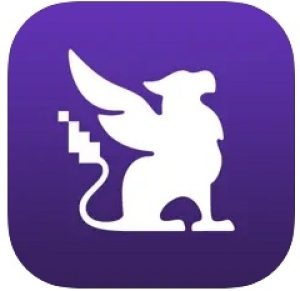 Moving on to the most unusual task manager out of the entire list. It's a productivity app that lets you gamify your tasks.
Sooth to say, this app is one of a kind when it comes to concept, so at least give it a try. The main goal of this app is to help you out with habit building, but it works great for daily chore lists as well. As it's all about gamification, the first thing for you to do here is to design an avatar.
Once it's done, you'll get to add chores along with some long-term goals. You'll get to plan your life for a month, which is great if you like to keep things organized. It's also easy to create repeating chores and sync them to a calendar for scheduling.
It lets you use color codes to rank tasks and split them into categories. You'll also get to mark and view your progress and get in-app rewards for it. There are tons of collectible stuff like gears, pets, avatar decorations, and all that. You may also join daily and weekly challenges to win extra bonuses.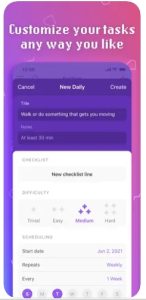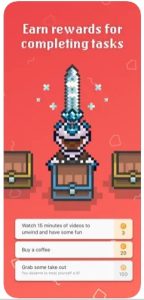 You may also check: 11 Best Timesheet Apps
Tappsk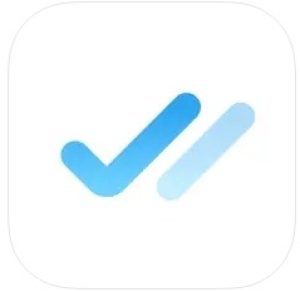 And lastly, we have a to-do list app to replace your standard planer with.
The app comes with a clean and intuitive UI and quite powerful functionality, so you get all the essentials. It lets you make daily and weekly chore lists and makes it simple to add new ones. You may even add tasks via voice on the go.
Plus, you'll get to create repeating chores and add habit trackers if required. All the lists get linked with the in-app calendar, so you could see the tasks in chronological order. You may also add GPS and weather tags to the tasks if needed.
Beyond that, the app lets you split complex chores into parts and add sub-tasks. It also lets you share the lists with others for collaborative work. There are also plenty of fun templates for films to watch, books to read, places to visit, and all that.