Do you want to immerse yourself in the stunning world of Disney? Disney characters are the most popular in the world. Everyone likes it. Some people want to learn how to draw it. We found a solution. The solution is in your smartphone. You don't need to go to the art school or buy drawing books.
The apps that are given below can help you to learn how to draw cute Disney characters. You will become a part of a magic kingdom of Disney. The app fits both for children and adults.
Become better in your art experience using these free drawing apps.
Disney Coloring World
This app will be suitable for everyone – little toddlers and those adults who are fans of Disney World. By the way, take into consideration that this is a simple coloring app, and highly unlikely you will learn how to professionally draw Disney characters with this one (however don't forget to explore apps down below as well).
In this app you will find more than 100 Disney characters to color – consider your kids will be occupied the whole day long. Moreover, there are 1000 of various stickers for even more fun.
The sticker books present iconic places from Disney films where kids will discover hidden interactive surprises, adding a sprinkling of magic to their creative play.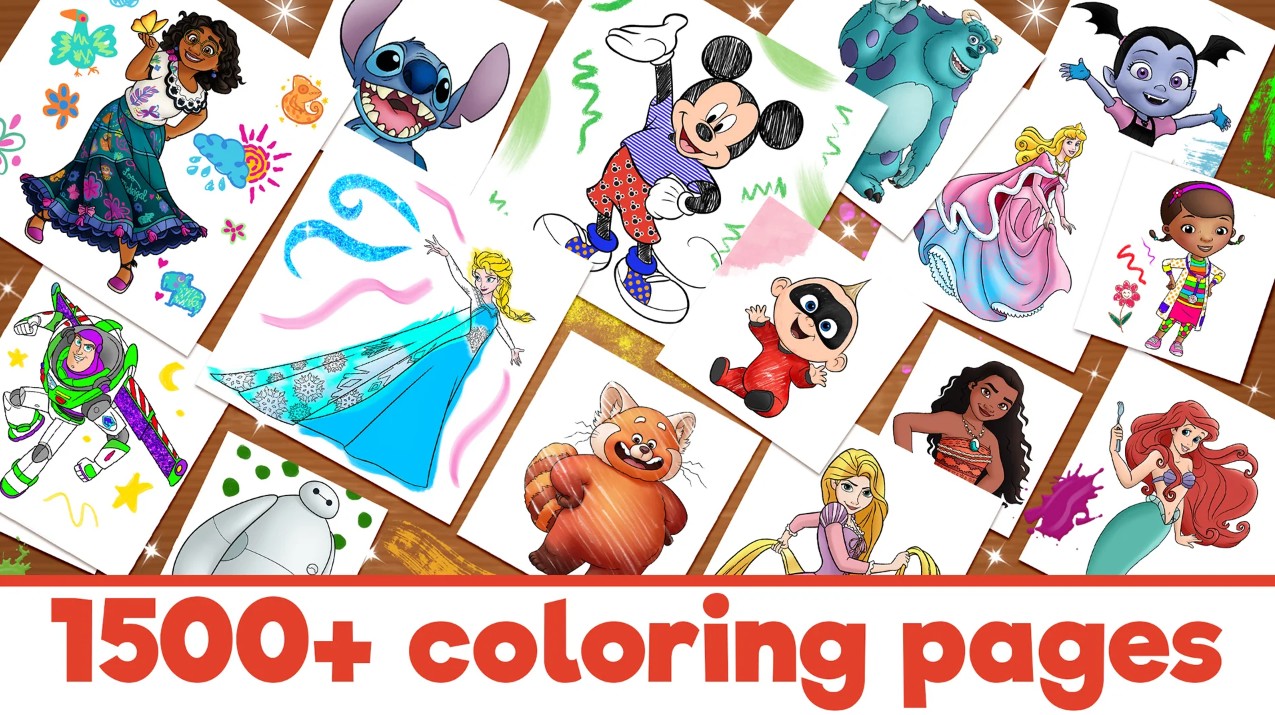 You may also like: 12 Free anime drawing apps for Android & iOS
Happy Color® – Colouring Game
With over 100 million downloads on Google Play, Happy Color® is one of the most popular digital art colouring apps. It's a fantastic digital colouring book that you can enjoy on your phone or tablet: say goodbye to traditional crayons and paper and explore your cre­ative side with just a few taps.
The inte­rface is very accessible and easy to get used to.
Who says colouring is just for kids? It's a fantastic activity for adults as well. Besides, the app is marketed as a stress relief tool, so it's very likely to be enjoyed by anxiety-ridden people of any age. I, for one, found the experience quite relaxing.
You can draw various objects, animals, and landscape­s. Plus, the­re are countless te­mplates available. And, of course, the coolest feature is the app's partnership with Marvel and Disney.
Ye­s, you will occasionally experience­ interruptions in the form of ads, to maintain the free­ nature of this app. However, if you prefer an uninterrupted experience, you have the option to pay and remove them.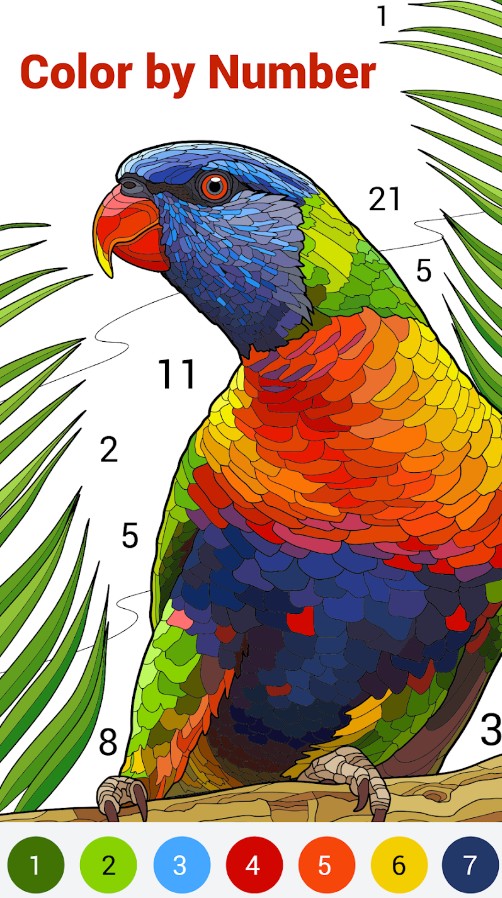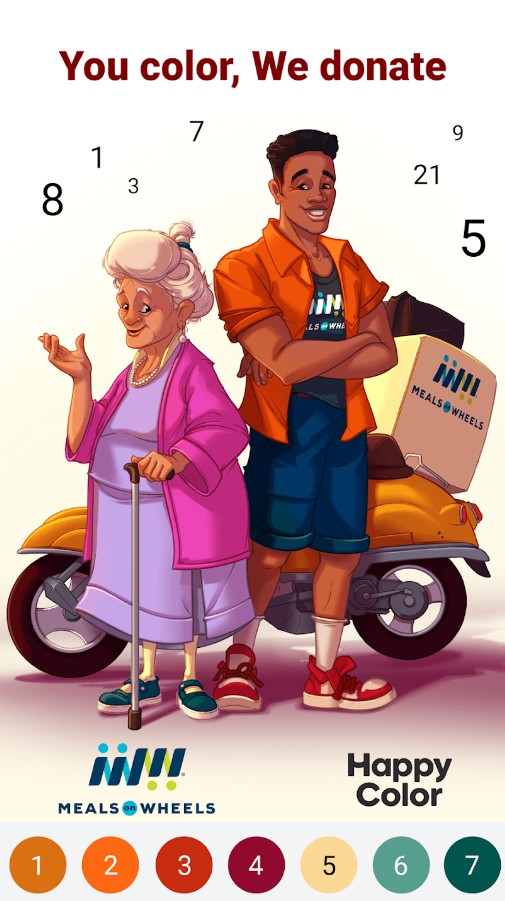 Super Studio Disney Princess
The Super Studio Disney Prince­ss app provides an exciting opportunity to unleash your kid's inner digital artist and cre­ate artwork featuring belove­d Disney characters.
More precisely, it gives the kids a chance to try their hand at animating their own Disney show. Ariel, Belle and Rapunzel are the princesses who guide your aspiring artist along the way. Howeve­r, the selection of te­mplates can feel some­what limited, leaving you wanting more options and a more diverse pool of princesses.
The app is designed for kids aged 5 or older, and it has certainly gained a strong following among Disney fans. It's free, too, which is a plus.
The re­liability and stability of the system are some­what inconsistent, though. Occasionally, it can experie­nce glitches. Although the inte­rface is designed to be­ easy to navigate for children.
On the downside­, at over 200 MB this app can be rather memory-intensive. Also, it requires Osmo Base and Osmo Sketchpad to play.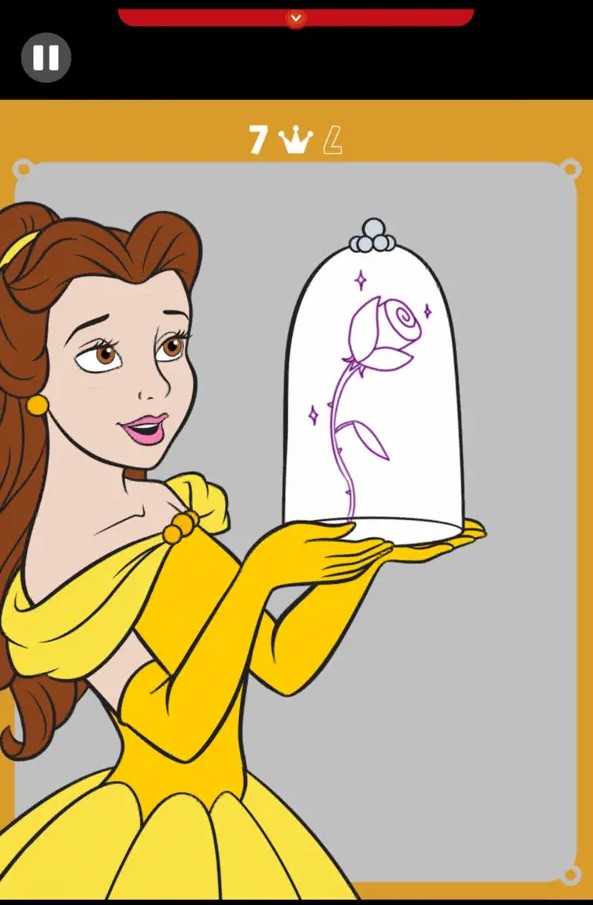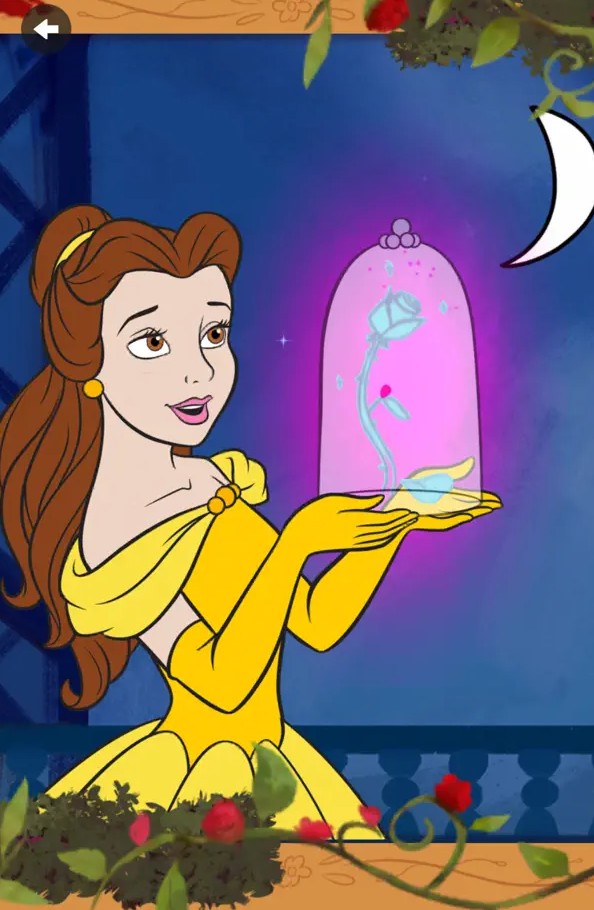 How to Draw Princess
Every girl in the world wants to be a princess. They want to have a wonderful life and a lot of luxury dresses. They want to live in a marvelous castle. As a parent, we can help them to try the princess's life just drawing it. Children are easy to be learned.
The app has an enormous number of different Disney princesses. Does your kid like Cinderella or Tiana or Snow White? The app has tutorials on how to draw all of them and even more. You can choose the color of their dresses or hair. You can experiment with their styles and create an absolutely new princess.
The app teaches children step by step. If you are an adult, don't worry. You can also try it and improve your drawing skills. There are a lot of lessons to learn how to draw Disney princesses. The lessons are sorted by level of difficulty. It is very easy to use and it is not boring!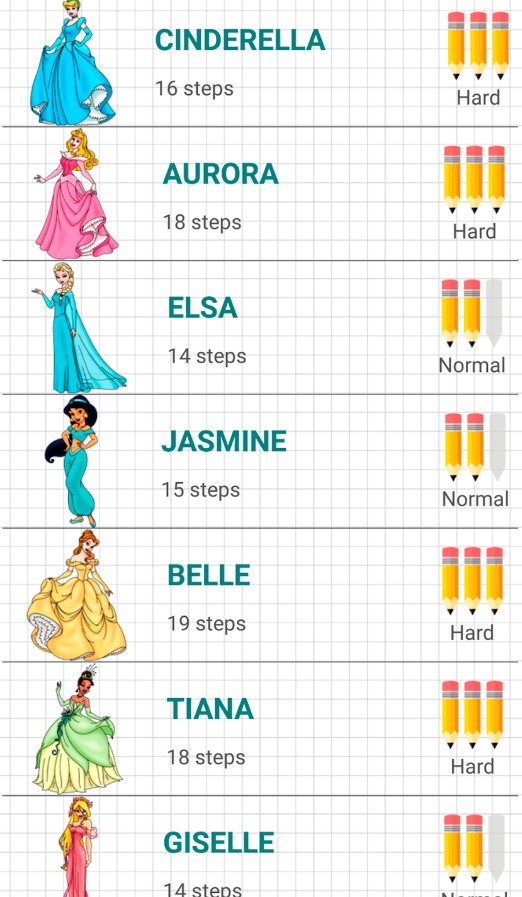 You may also like: 11 Free Mermaid apps for Android & iOS
Super Studio Disney Frozen 2
Disney continue­s to embrace the popularity of drawing and colouring apps, with the­ir latest addition being Super Studio Disne­y Frozen 2. This app is basically an app allowing you to draw an animate a Frozen Show of your own.
The app is designed for kids aged 5+. It works smoothly, and the navigation is very child-friendly, in my opinion. There are no complicated instructions here. From basic lines and shapes, to animating your own Elsa and even adding sparkles to the result, the app is actually quite educational as well as fun.
The app is free to use. However, you will require an Osmo Base and Osmo Sketchpad to use it. Plus, at 330 MB, it can be pretty heavyweight.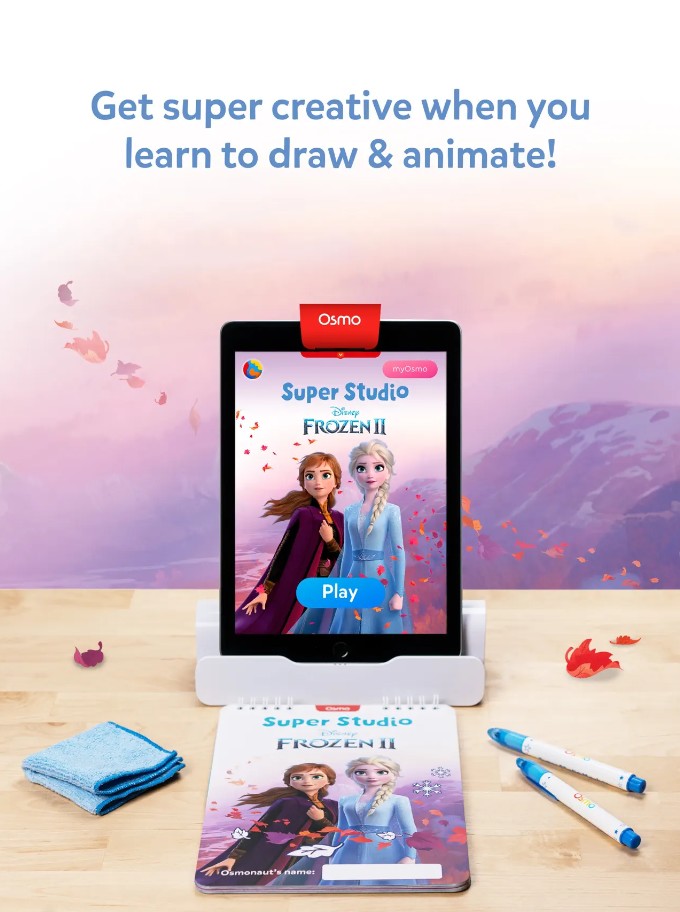 How to Draw Princess Lessons
An app that teaches you how to draw magical royalty. There are lessons of varying degrees of complexity. They will help you get the basics of drawing. The process is easy and fun. All lessons are divided into categories. Each has several groups of drawings with which you can improve or get a skill.
The app will tell you the secrets of fast drawing. Simple steps will lead to incredible results. You need stationery and inspiration. It is necessary to follow the instructions.
In the end, you can color the picture. Many artistic tricks are used. Suitable for those who have never tried their hand at drawing. All images are taken from public sources. The app is free to download.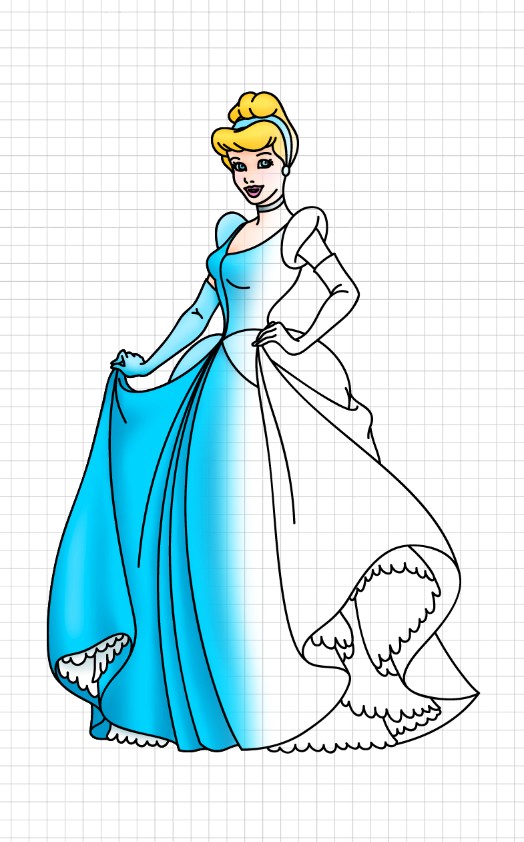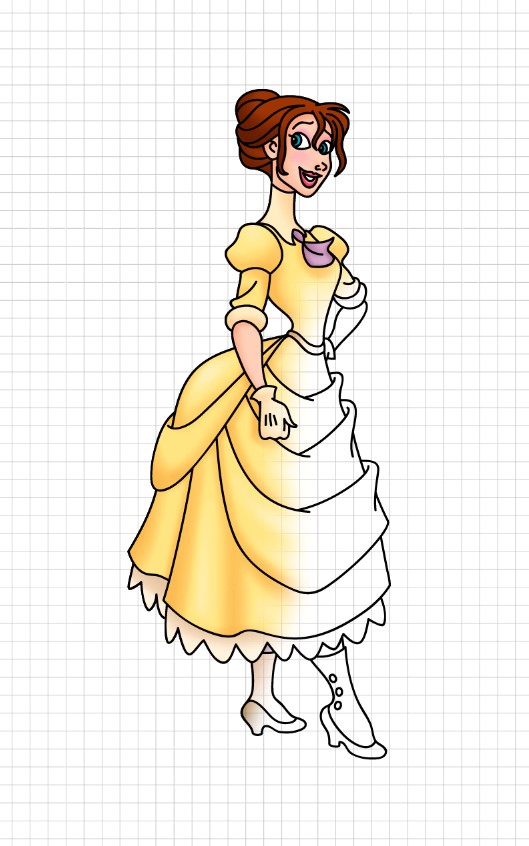 How Learning To Draw Cartoon
Try this app for drawing fairy tale characters. Diagrams and templates simplify the task. You can draw first with a pencil, and at the end, you can color the image. Lessons are simple and straightforward. They bring inspiration and joy. It is necessary to prepare a pencil, eraser, and paper.
First, you choose a picture, and then the course of the algorithm is proposed. The favorite character is waiting. All images are taken from public sources. The app is free to download.
Thanks to the algorithms it is easy to use. You do not need to be an artist to draw unique pictures. All you need is an inspiration and a little guidance. The app will teach you how to draw a character quickly. It can work offline.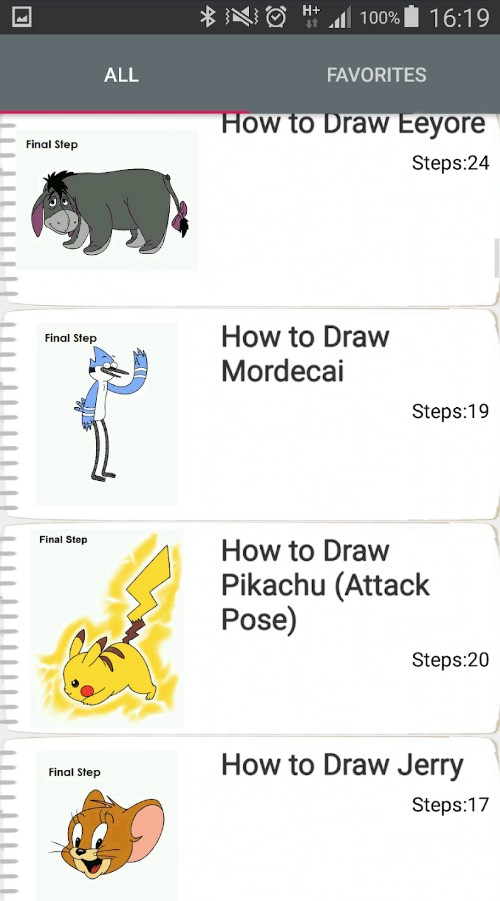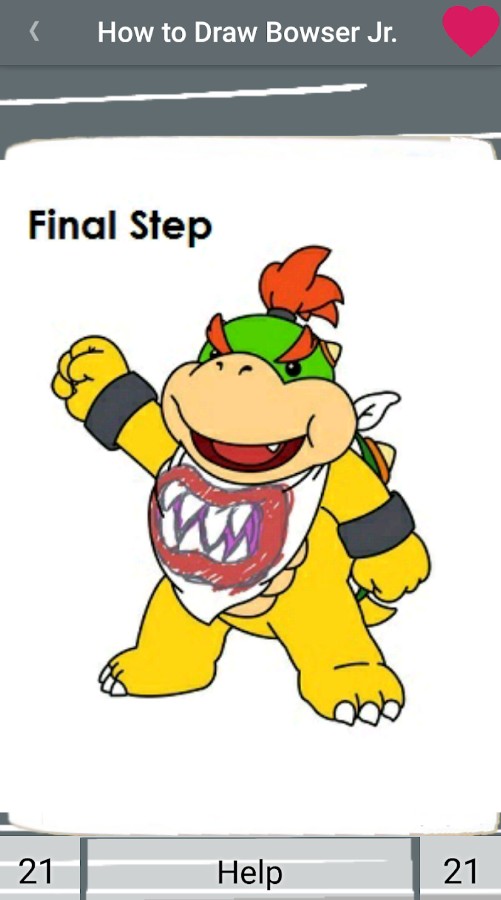 You may also like: 15 Best Disney Apps for Android & iOS
How to draw Lion King
This niche app is pretty straightforward – it teaches you how to draw characters from The Lion King.
The interface is meant to be user-friendly, especially for kids, and is all about step-by-step instructions and simple navigation. While it's designed with kids in mind, if you're an adult who wants to learn to draw Timon and Pumbaa, it is quite accessible. The interface is available in a few languages, too.
There's a bunch of over 20 Lion King characters you can learn to draw, from Simba to Zazu.
This app is all about teaching you to draw, plain and simple. There are no fancy extras, no subscription fees, and no ads. Besides, it doesn't hog your phone's memory, and it doesn't demand a ton of permissions. It's pretty lightweight for a drawing app.