Dialogs are an integral part of any game. Yet, in most of them, you cannot choose the answer to your interlocutor's line. Perhaps you would like to answer differently, which will change the development of the further events.
Games that allow you to choose the answer are intriguing and addictive for hours. Playing them, you need to make crucial choices that will lead you to the desired result. Also, an interesting feature of these options is the possibility to go through different plots of one story.
So, if you are interested in this kind of gameplay, you should try these best decision making games in 2023 for Android & iOS.
Dive into a romantic atmosphere with these best offline anime love story games.
Decisions: Choose Your Stories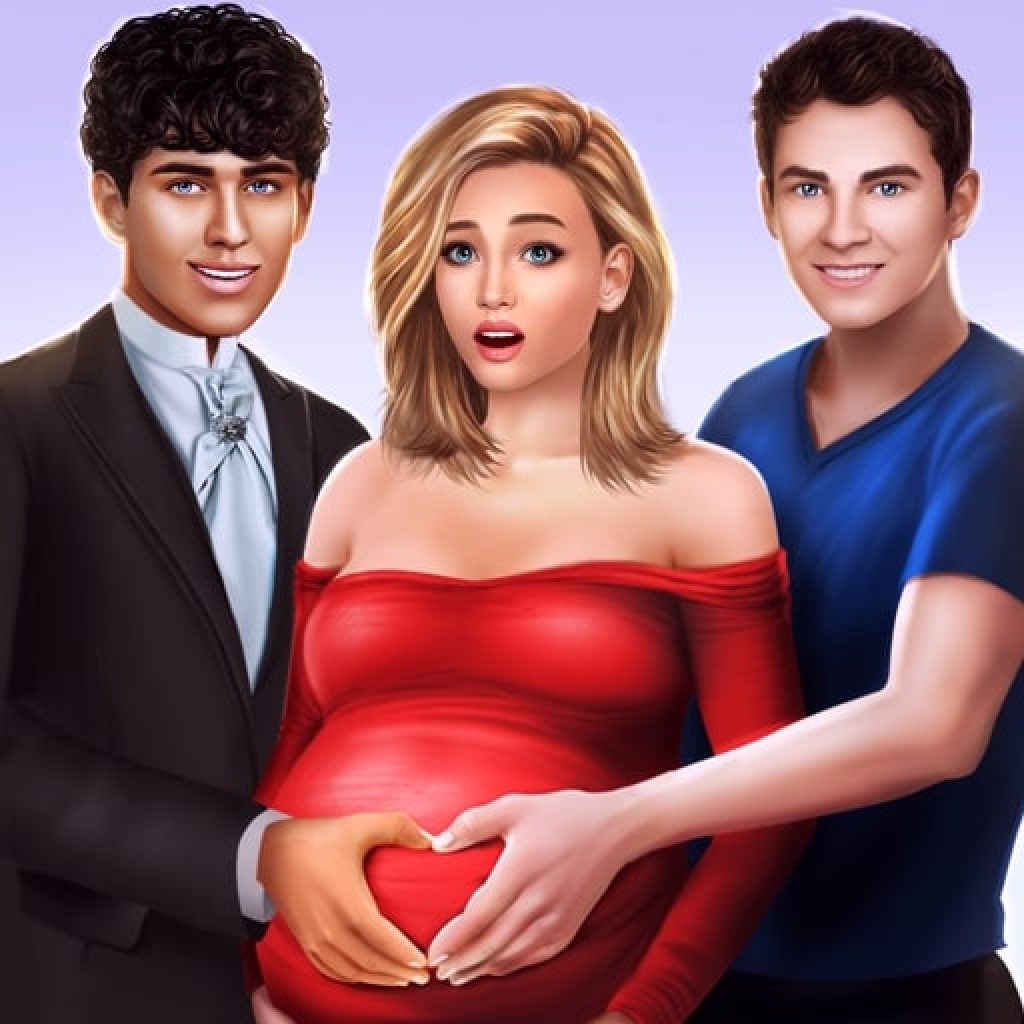 Decisions is a game about love relationships where you make all the decisions and do whatever you want.
In this game, you'll find new episodes, mysterious characters, and unexpected plot twists. You can do absolutely everything in the game – nothing is impossible.
You'll have to work on your relationship to keep the spark and true love alive. In each new chapter, you'll encounter life situations and look for solutions to build your perfect relationship.
This game is an excellent life simulator that will help you make the right decisions and not get frustrated by failures. Create your strongest relationship and try to keep it until the very end.
Advanced animation and realistic sound effects allow you to fully immerse yourself in the game and feel all the experiences.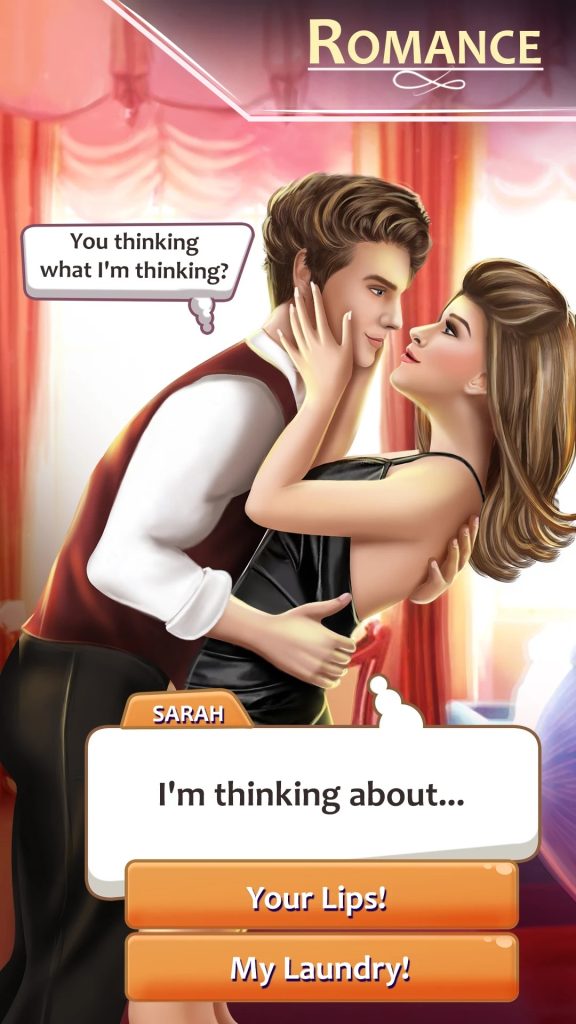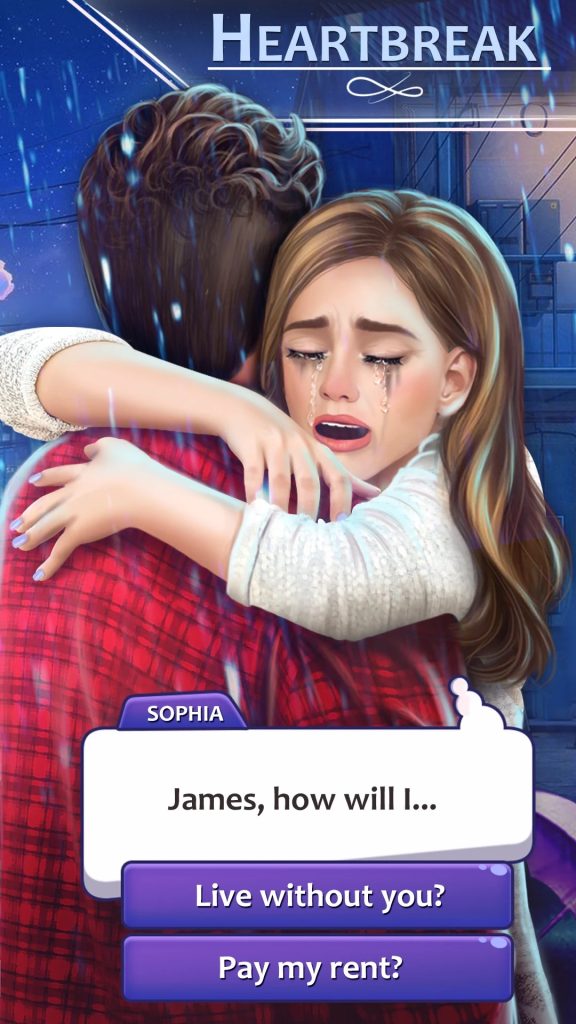 The decision is always yours – create your own unique character and start your love affair now!


You may also like: 11 Best Games Where You Are The Villain (Android & iOS)
My Story: Choose Your Own Path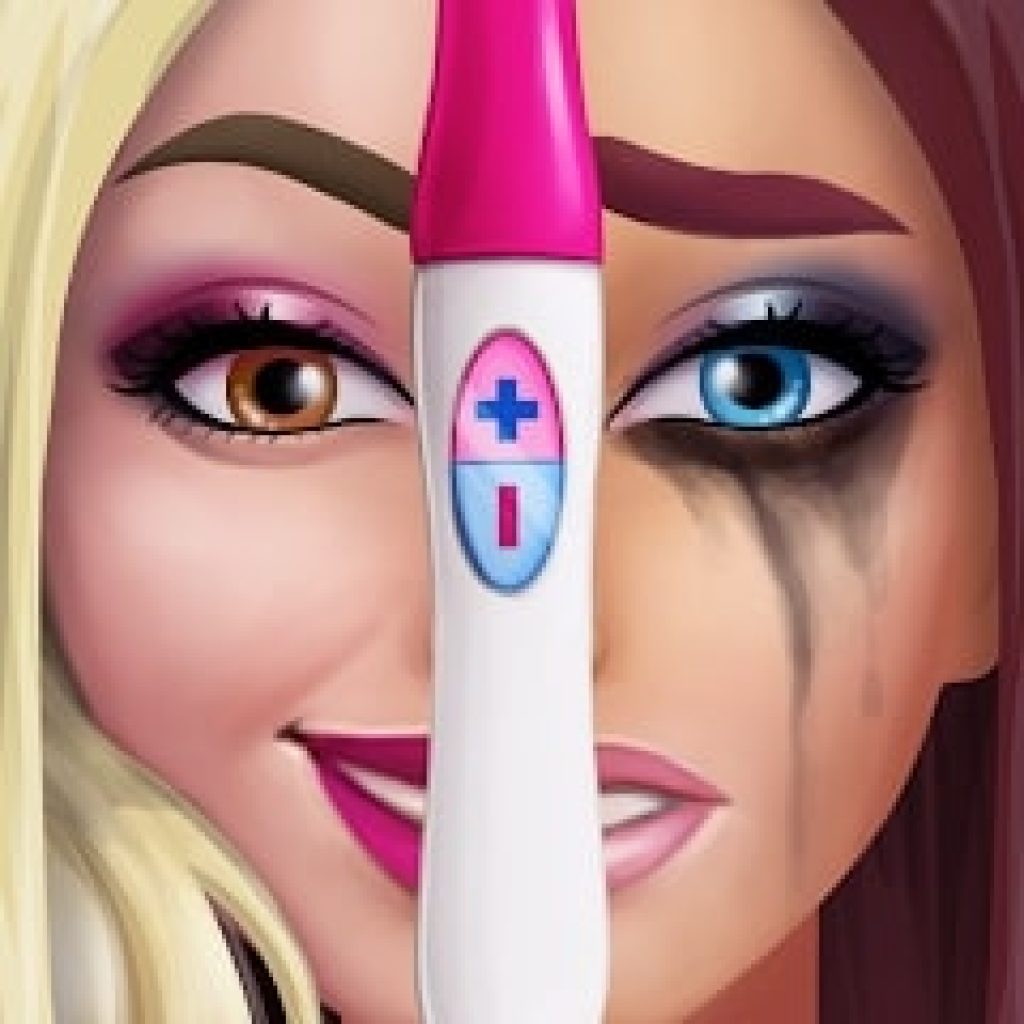 My Story is a fascinating game. Here you can make your own decisions, each affecting the next story. Choose an outfit for the main character that will drive your significant other crazy.
The person you want to build a relationship with is also your choice. By choosing the heroine's behavior in any situation, you affect the course of the story. The end result depends only on you.
Whatever genre is your favorite, in this game you will find a story you like. Any genre is here – drama, melodrama, fantasy, or comedy. All you have to do is choose a story and the adventure begins.
The best authors work on the creation of stories. New ones are constantly appearing in the library, which unquestionably finds their readers.
From passing this fascinating interactive game you get an unforgettable experience. You don't have to wait for new episodes of your favorite TV series and wonder how it will end.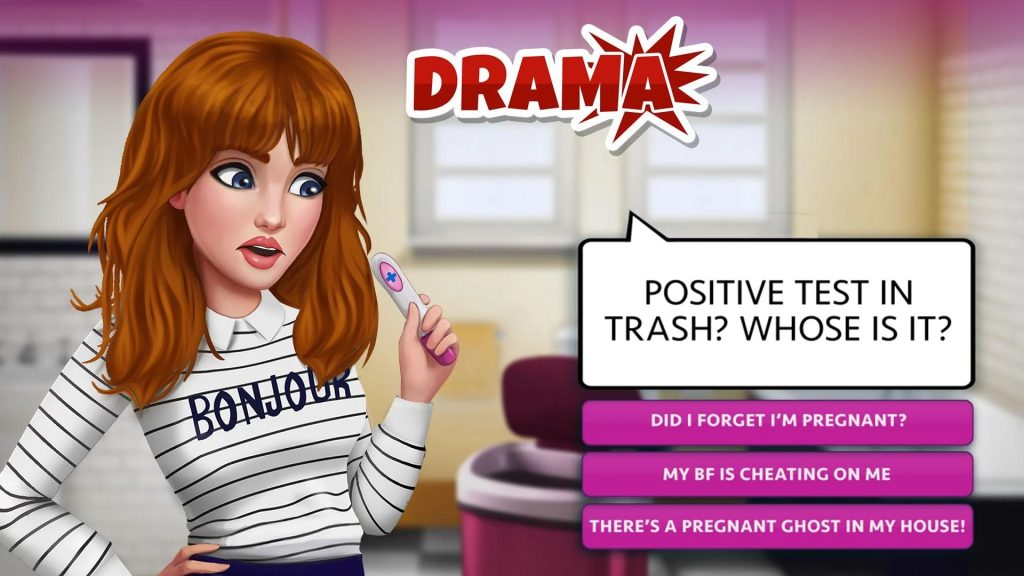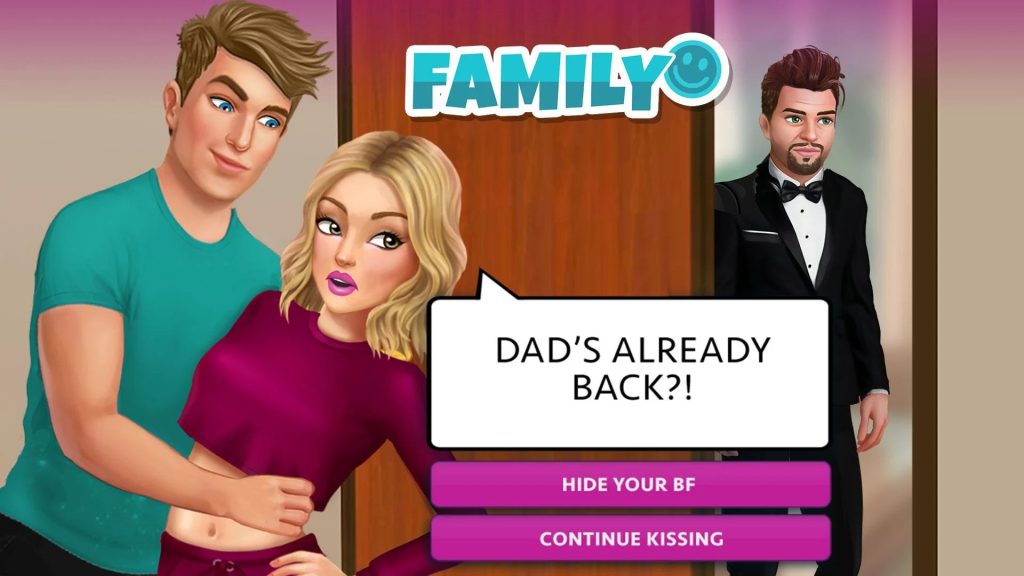 In this game, you make your own decisions and build the heroine's life. You can make the ending dramatic or romantic. It's all up to you!


Life Choices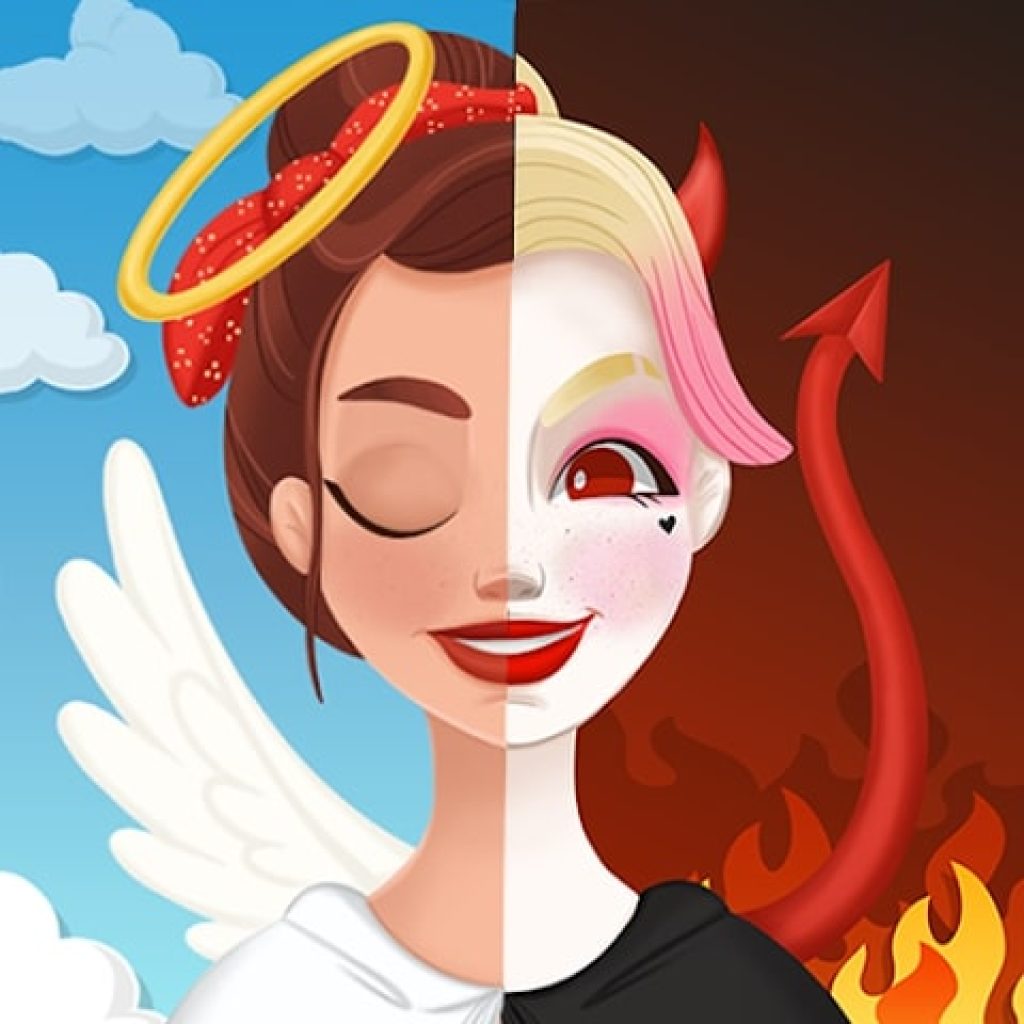 Life Choices is an interactive game and the most interesting life stimulator. Here you can do anything you want.
You build the lives of all the characters yourself and can influence their destinies. By working on your intelligence, strength, and art, you develop skills that affect the outcome of your choices.
Here you can build houses, rebuild a city, choose a job, have a family, and can become good or evil.
Start building with a small house, gradually setting up more new rooms and arranging them according to your own taste. You can choose any job you like or not work at all. Find your soulmate, build a family with him or her, and you may have a child.
Think twice when making difficult decisions, because every decision affects the course of history. All of them have consequences. Everything in this game is up to you. You are the one who affects the lives of the characters.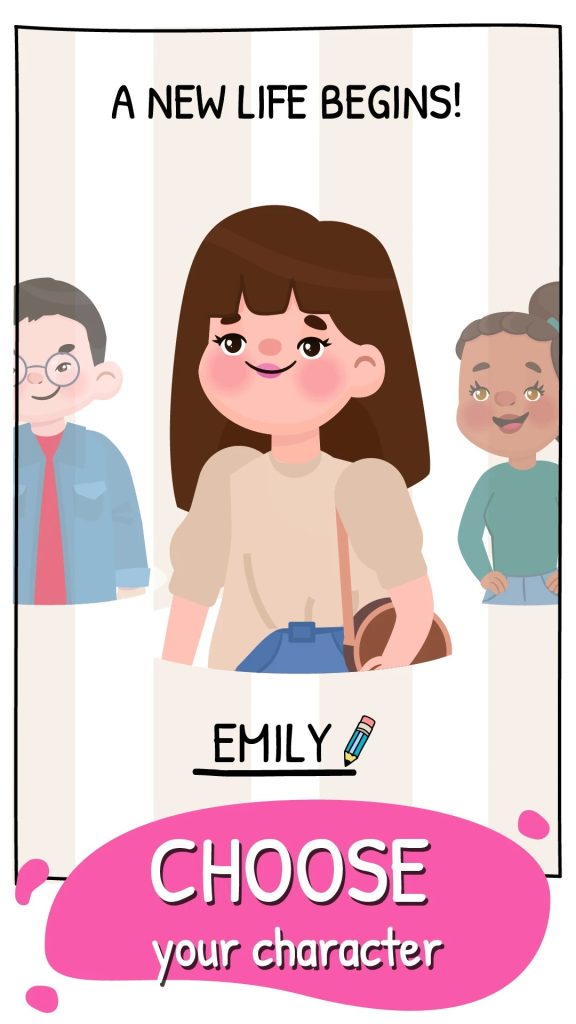 Life Choices can be played without the internet. It is an exciting game with many different endings. Nothing limits you.


Choices That Matter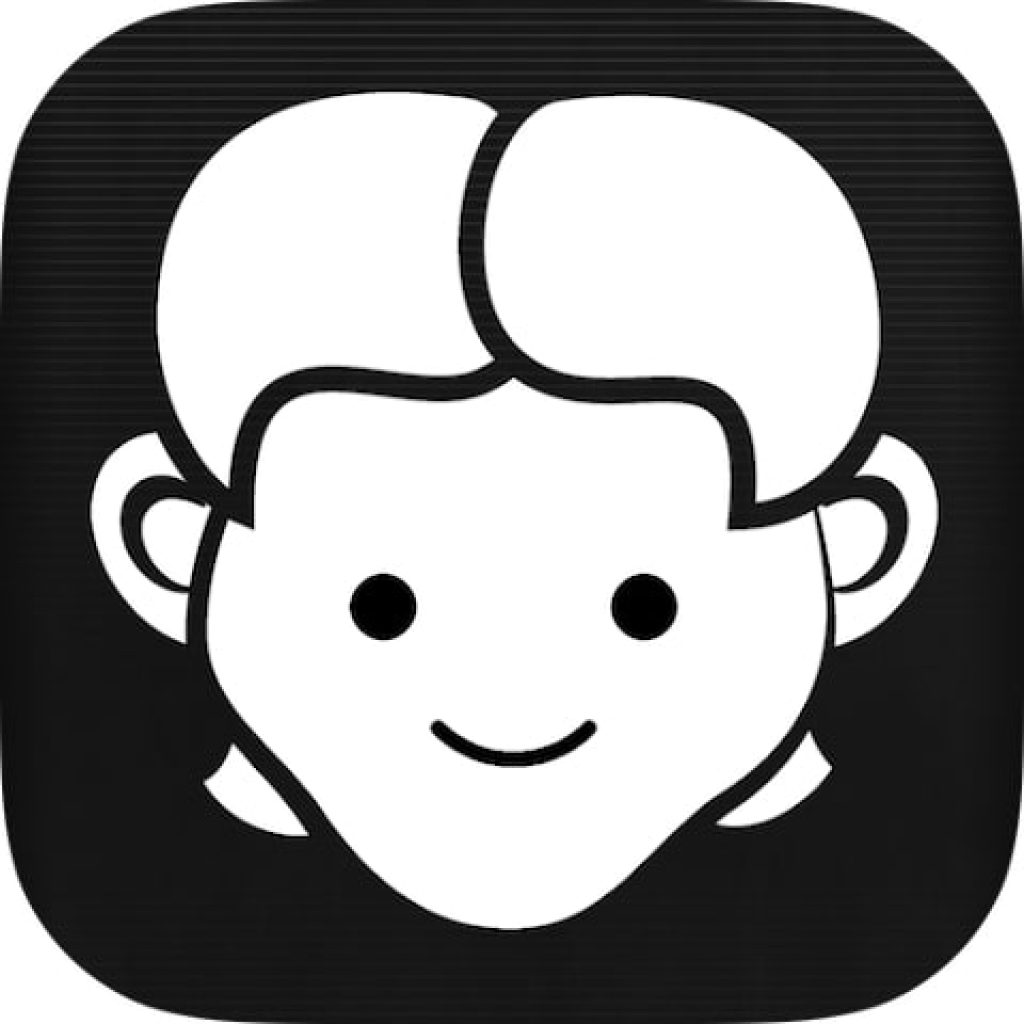 Choice That Matters is an exciting text-based adventure game. Choose a story from the collection that interests you and go through it your way.
Due to the fact that all stories are written and updates are downloaded, you can't go through the whole game at once. You are the one who makes all the choices, so your ending may be different from other players.
There are several stories in this game. In the first story, the main character has a gift that makes the dead never disappear.
You will have to travel to Europe of the past and meet people who wear the magic metal and have powers. Find out all about your gift and your destiny. Fight evil and don't let the enemy win.
In the second story, the sun disappears and returns after a while. Along with this comes the murder of scientists. Together with your friend, you investigate, travel the world, and uncover conspiracies. Only your choice determines whether you will find out what it is all about.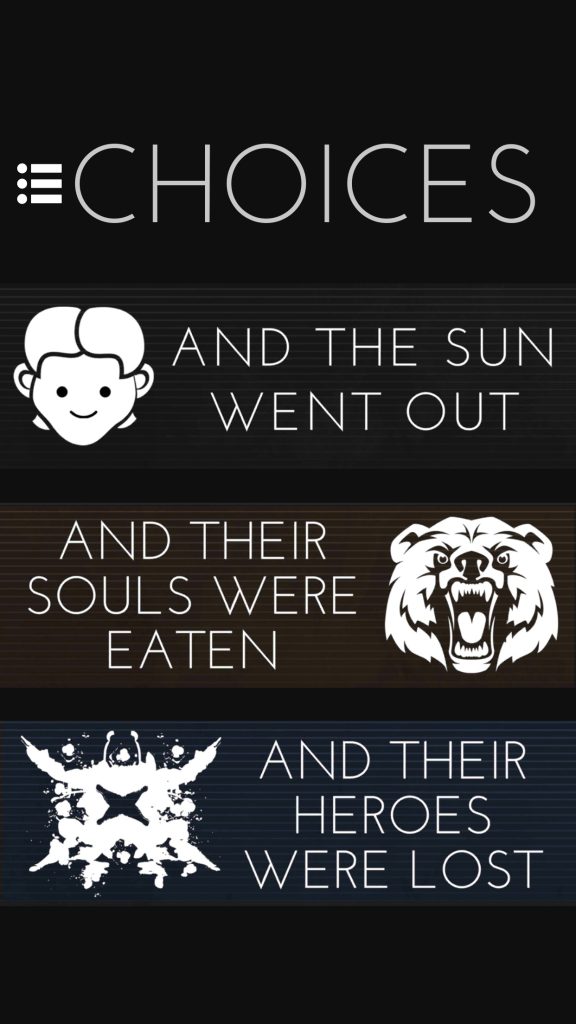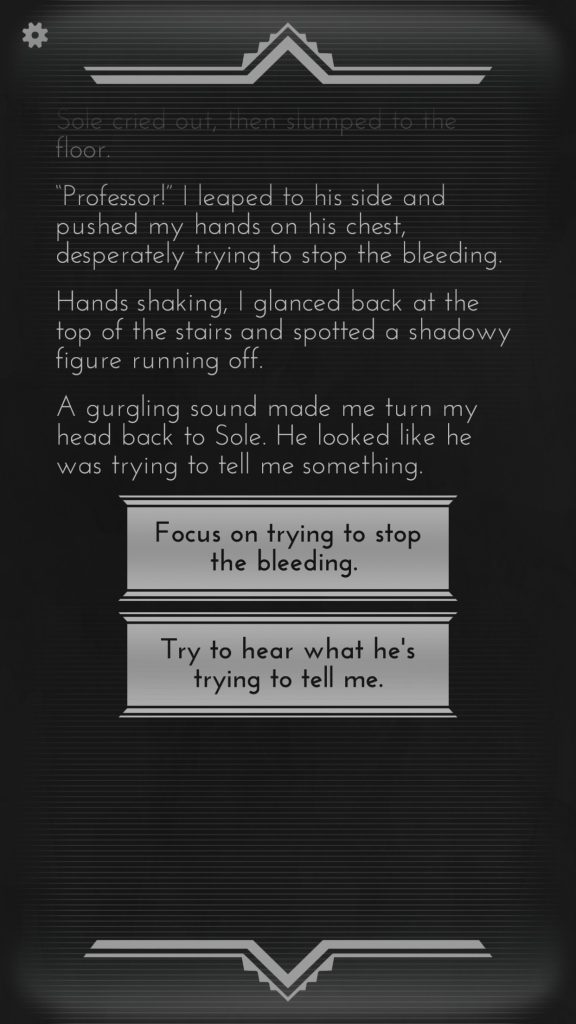 Choice That Matter allows you to make decisions that change the plot and your ending will not be the same as other readers.


Choices: Stories You Play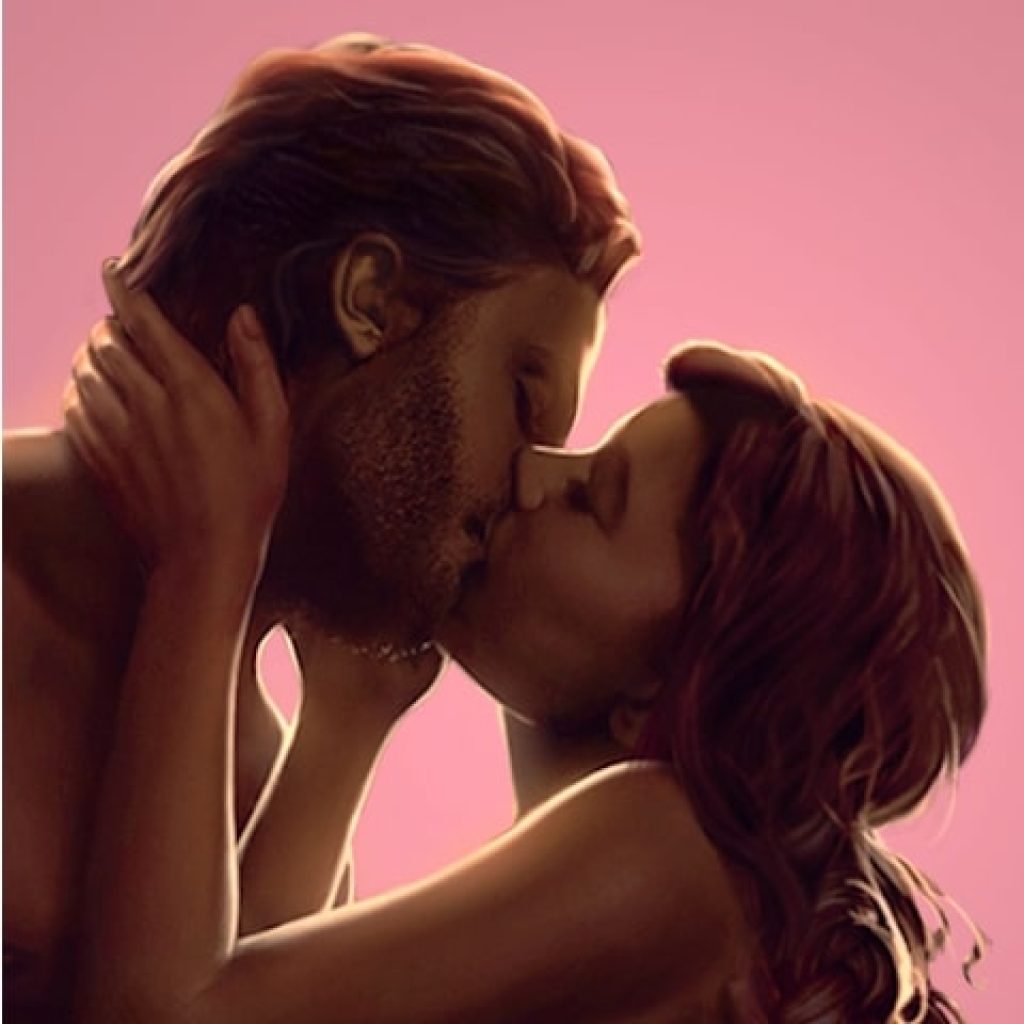 The game Choices has already conquered thousands of users and continues to gain increasing popularity. Drama, horror, love, and many more interesting things.
Here you have to choose what actions the characters will commit in different situations and genres. The consequences of the choices are different, so each player gets a unique story.
The gameplay is addictive, as the choices are ambiguous and the story's development is difficult to guess. The game allows for investigations, twisting novels, and travel.
New stories are added every week, so the game always surprises with something new. In the app, you can change the character's appearance, and the outcome of the story is influenced by the player's decisions.
It is impossible to tear yourself away from the game, each story takes your breath away, and makes you worry or rejoice.
The game has simple controls that even a beginner can cope with. The genres are varied, it is effortless to find something for yourself. All the stories are unique, and the characters are memorable and do not leave your head for a long time.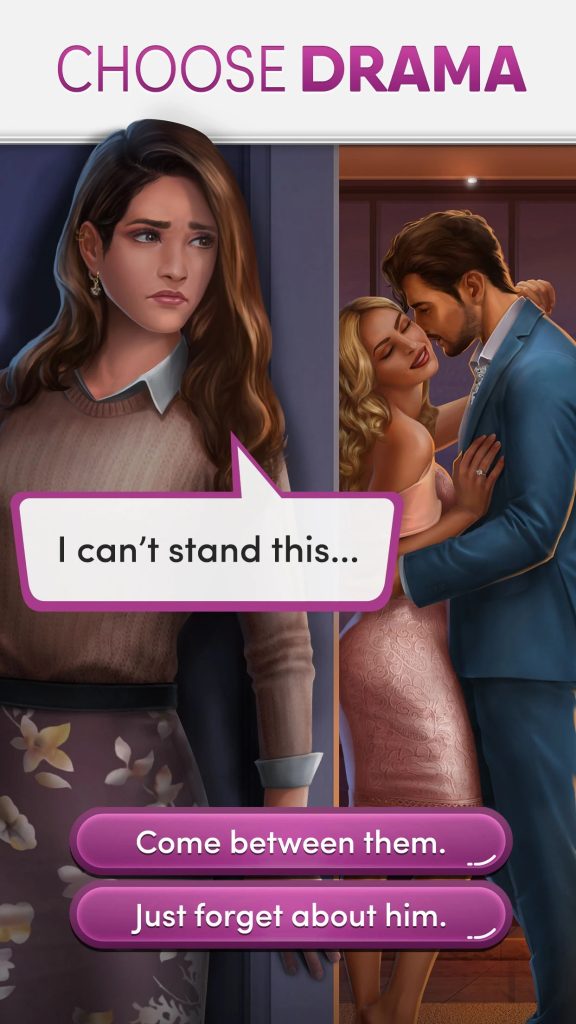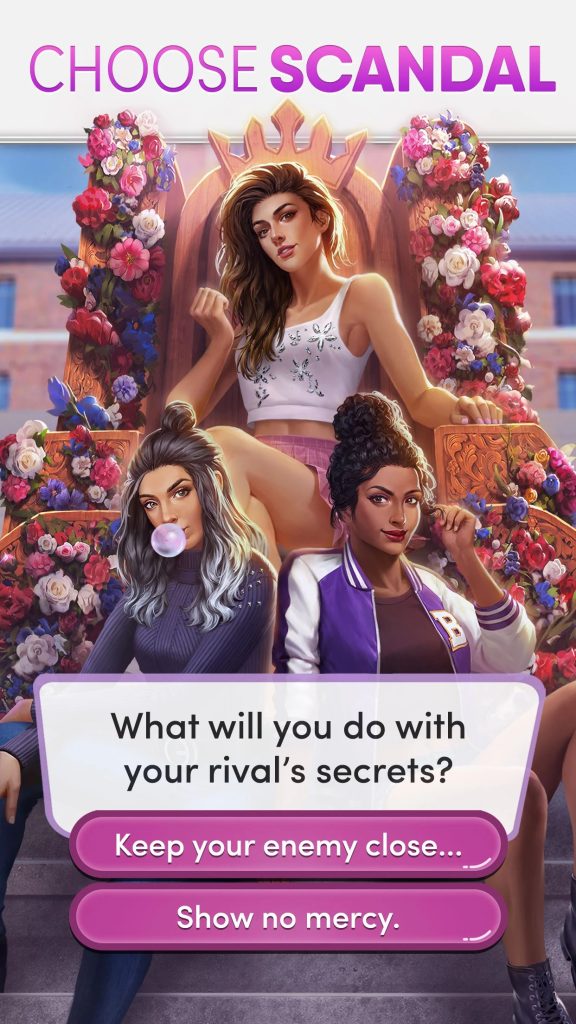 The game comes with difficult choices that will not leave anyone indifferent. In this app, there are hundreds of interesting and exciting stories that users love.


Episode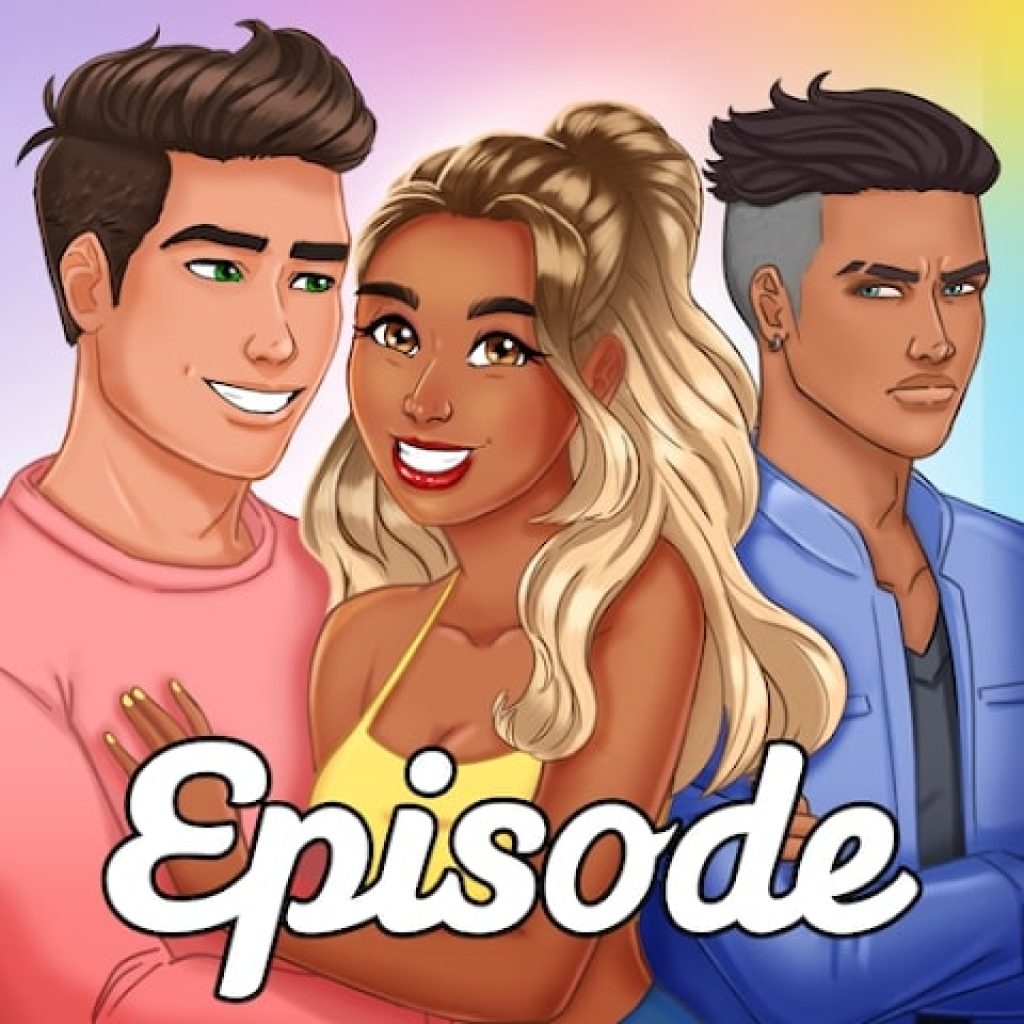 Episode is a game in which you influence the story through your choices and decisions. Once you download the game and choose your favorite story from the library, the real adventure begins.
Choose an avatar, and clothes for the heroine, build relationships with people, and find your soulmate. Many colorful stories, different worlds, and characters make Episodes a fascinating game.
You can also read and write your own stories here. Create your story and find your own readers. If you have favorite works, you can find stories based on their plot in this game.
You also don't have to worry that the stories will end, because new exciting stories are released weekly. Discover all the endings, and find out how your chosen story can end if you make a different choice.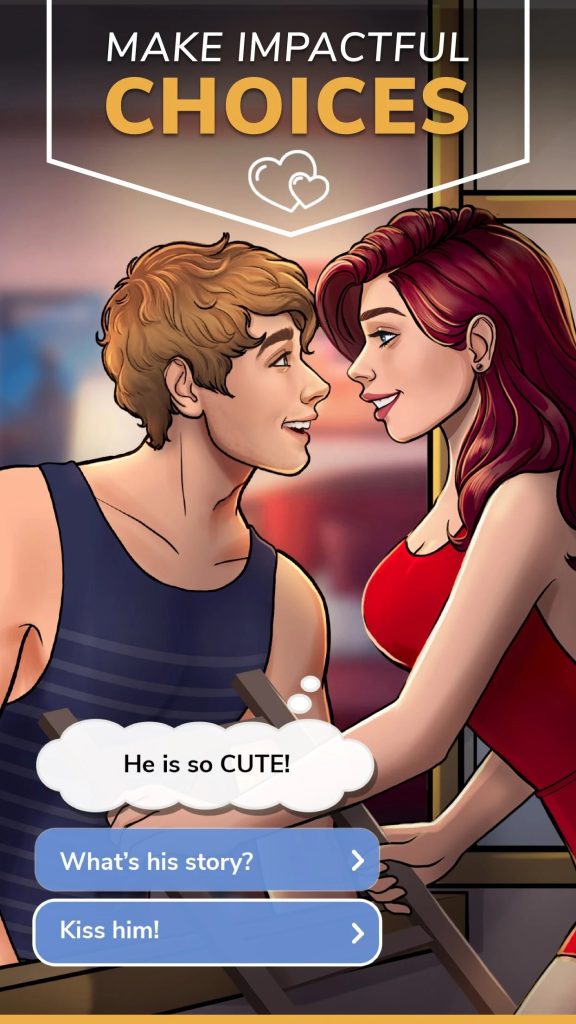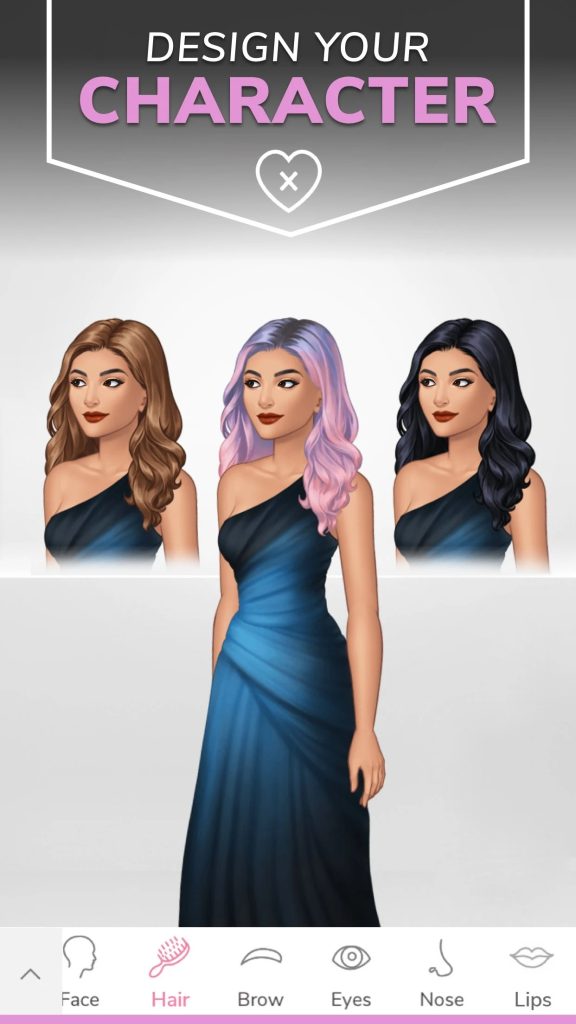 Millions of readers have already downloaded the game and enjoy passing the stories. There are more than 150 thousand of them in the library and each one enthralls readers.


Daring Destiny: Story Choices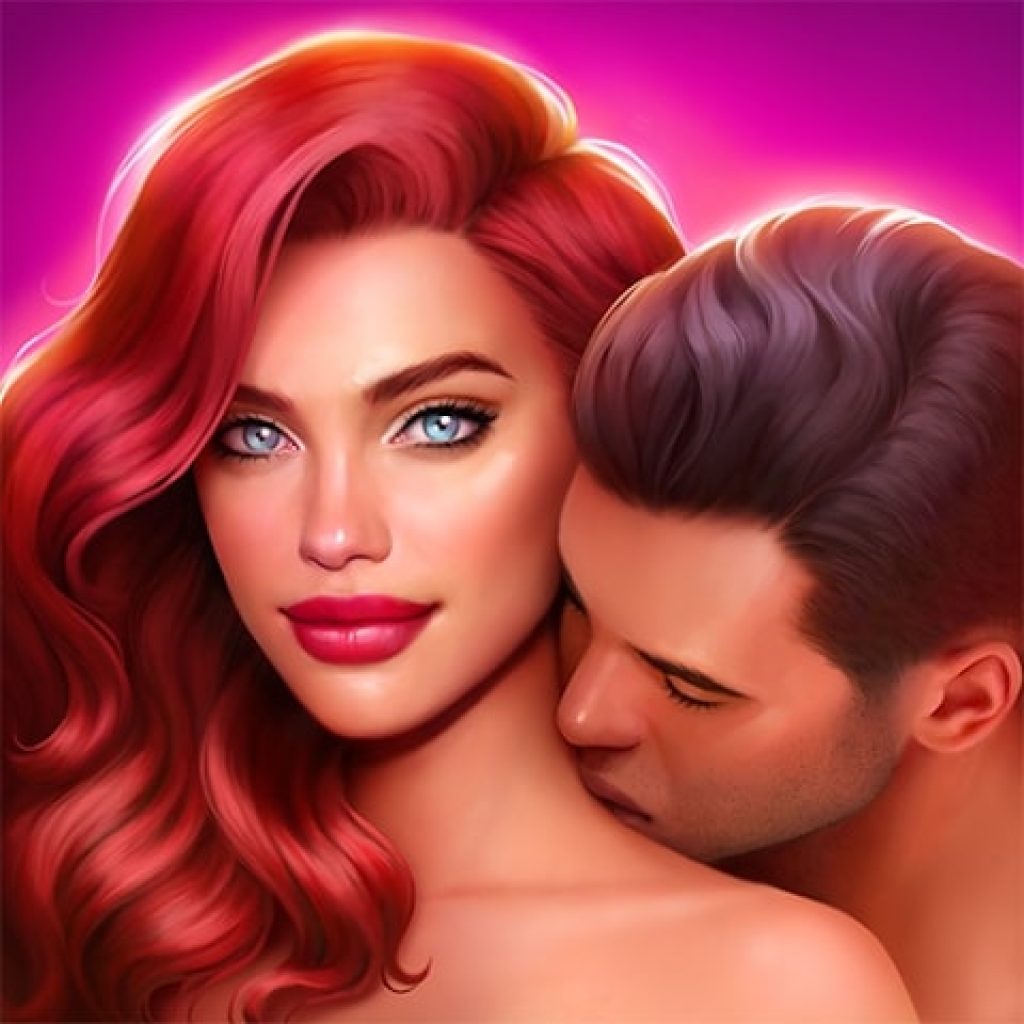 Daring Destiny is a fascinating interactive game that will make all your love fantasies come true. Romantic stories, dramas, exciting switches, fantasy stories, and more await you in this virtual game.
You choose the fate of your character, so remember that your decision affects the development of further history. More than 100 thousand people have already installed this addictive game that draws the user and never gets bored.
After all, you will be able to choose whom to communicate with, whom to seduce, and whom to break your heart. Many intensive and exciting stories won't let you get bored, because each one is interesting and unique.
Thus Daring Destiny is able to give you a lot of emotions and impressions. In this game, you will have to make many crucial choices that will define your character's fate.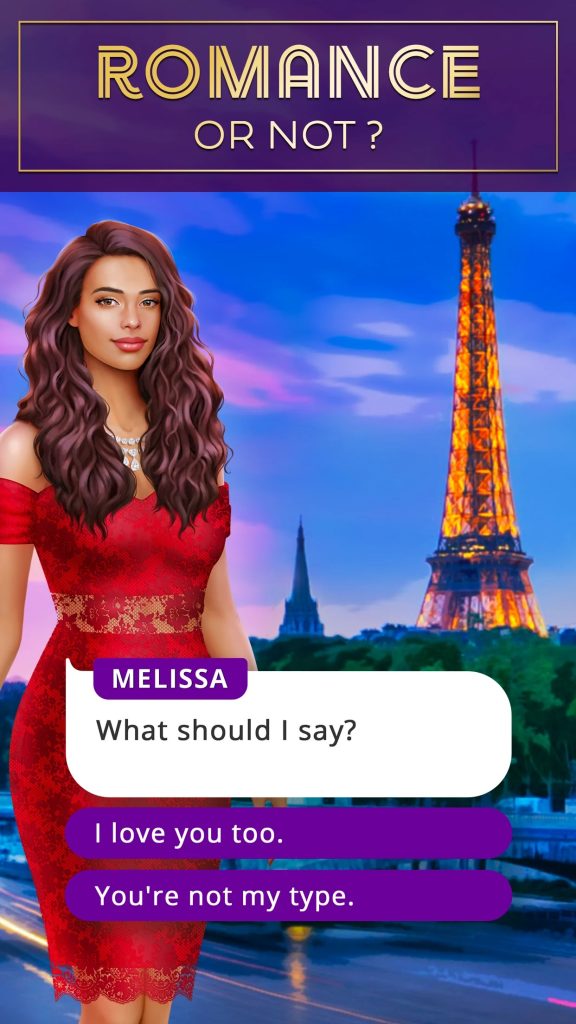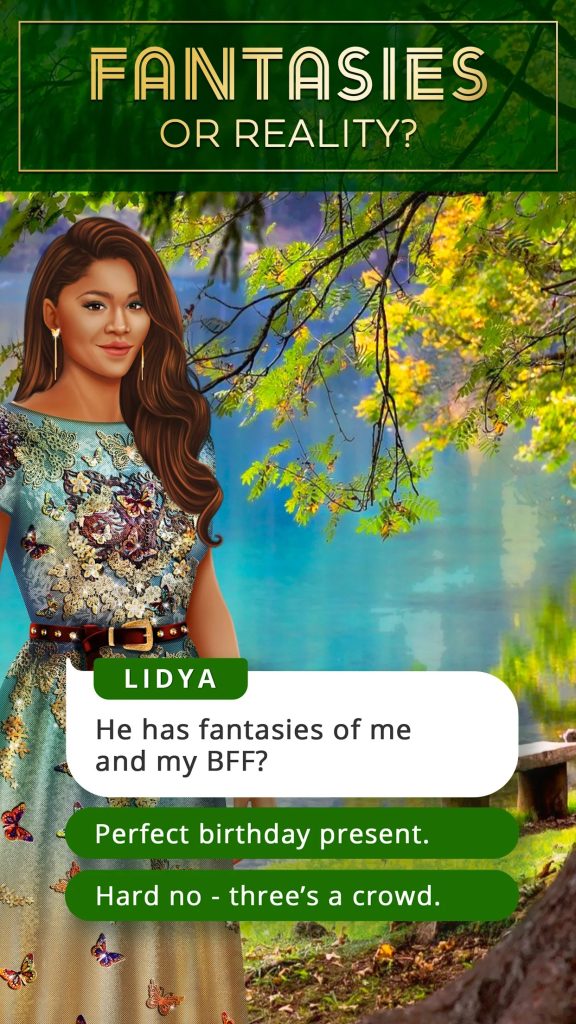 Also, it is full of heartbreaking adventures and unpredictable events. So, if you like to tickle your nerves and enjoy the beautiful graphics and interesting plot, this game is for you.


Dead City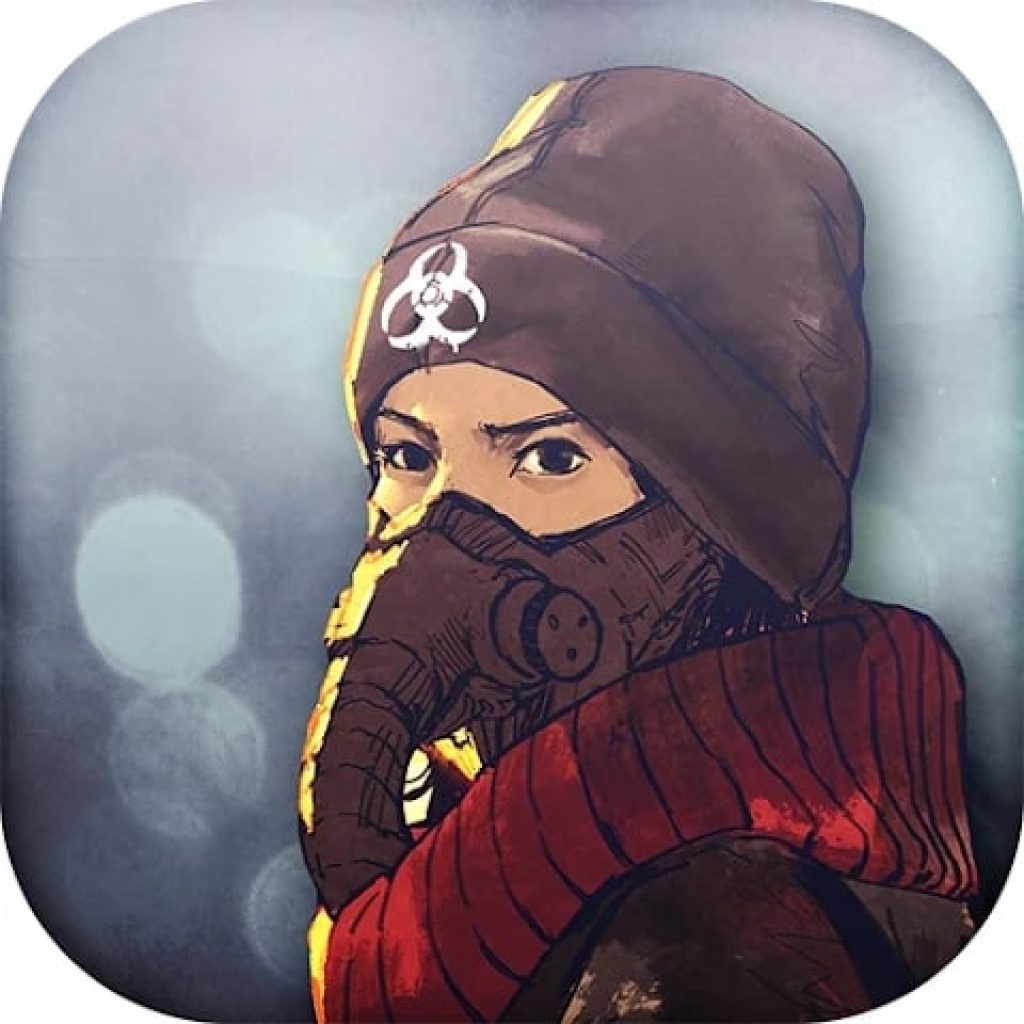 Dead City is a fascinating text-based quest with a captivating plot. The protagonist is the player who communicates with Sam, who is stuck in a disaster zone after an evacuation.
The man finds a phone with the only contact available and hopes for his or her help by making a call. This is the starting point on the road to saving Sam from an agonizing death in a post-apocalyptic environment.
Puzzles, difficult decisions, and choices can change the plot in real-time. These details create an atmosphere of suspense and mild horror, are breathtaking, and sometimes make you think.
At the end of each chapter, you can see the statistics, which allows you to compare the decisions of other players and your own.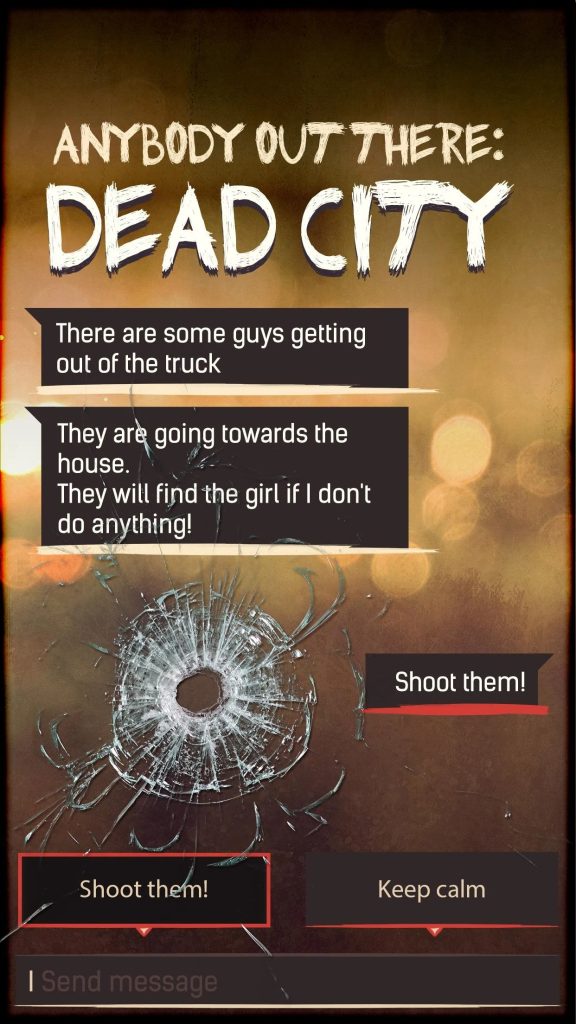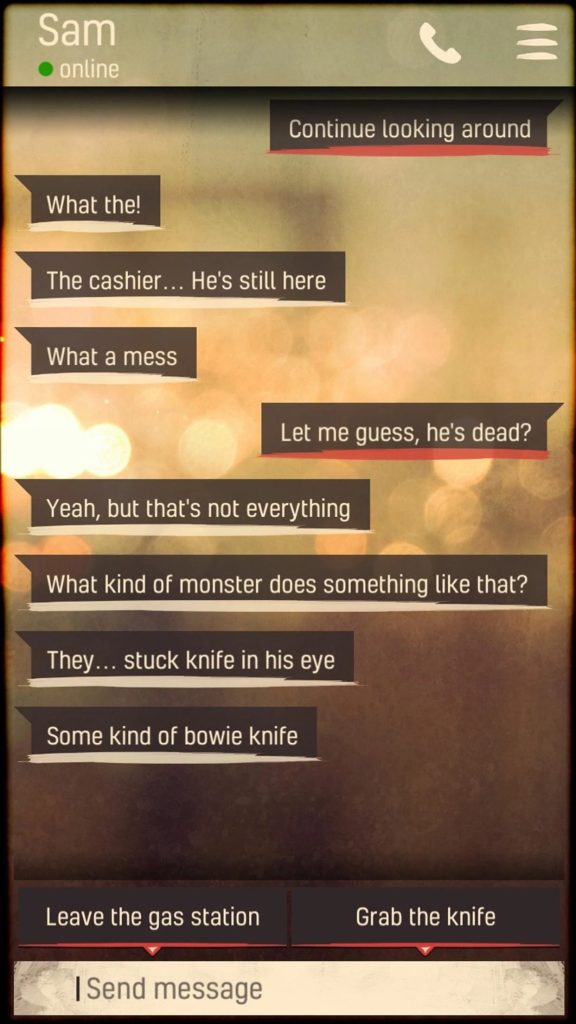 The final game will not leave anyone indifferent, leaving a lasting impression on the player. A large number of positive reviews only proves the high quality of the story quest and its success in the world of games.


You may also like: 9 Cool Life Simulation Games Like Bitlife
Love Choice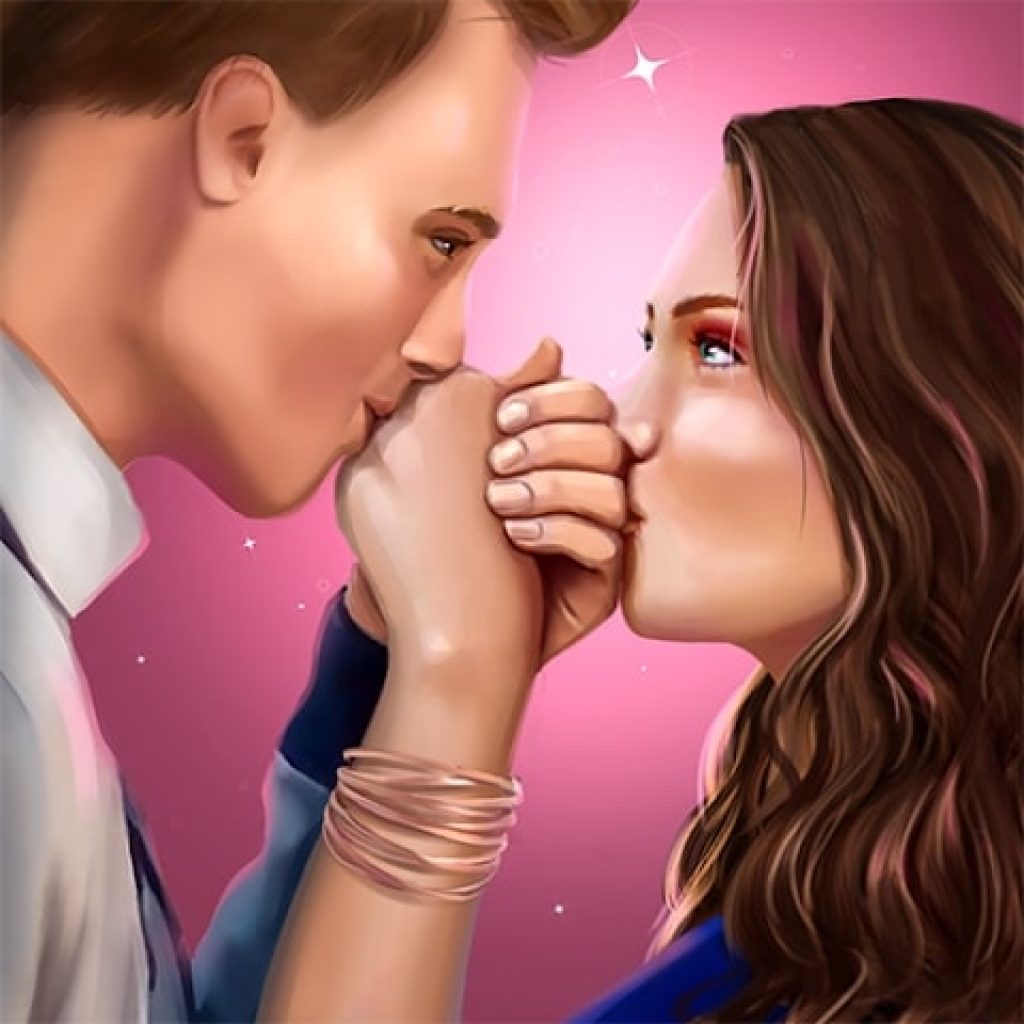 Love Choice is a vivid romantic story where it's up to you how it ends. Whether the heroine will be happily married or left alone with a broken heart.
Whichever genre is your favorite, you'll find a story to your preferences in this game. Forbidden love with a vampire, a relationship with a Hollywood celebrity, a fight against evil. Nothing is impossible in this game.
Drama, mystery, or adventure, what will you choose? Don't be afraid that the stories may end. The game's library is replenished every week.
No story has a set ending, because it's your decisions that shape it. Your ending can be unique and different from that of other players.
All stories are about romance, love, friendship, betrayal, and difficult life choices. So before you make a decision, you should think twice about the consequences that follow.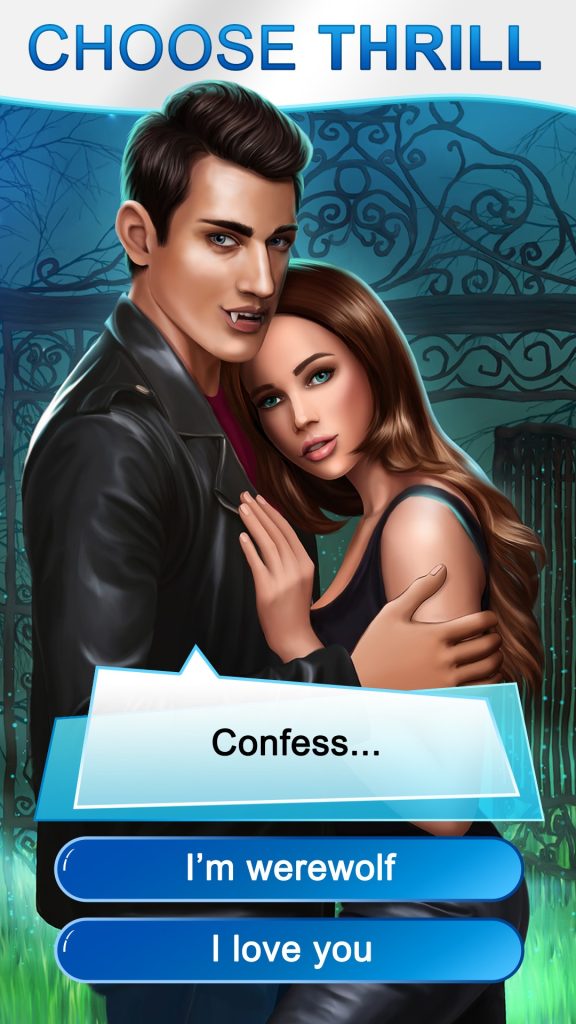 Be who you want to be, do what you want to do, and build your characters' lives yourself.


City of Love: Paris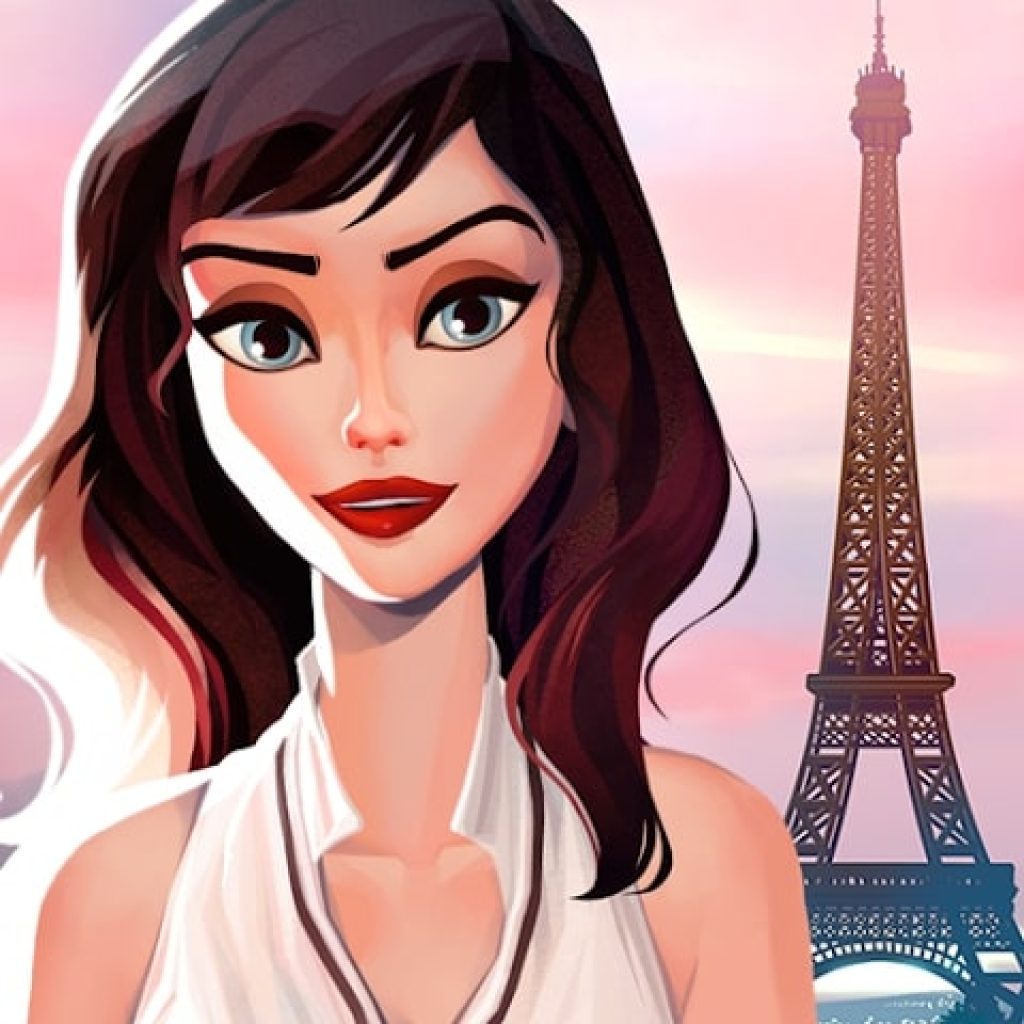 City of Love: Paris is an interactive game about romance, mystery, and the unusual atmosphere of the city of love.
Here you are the protagonist of the story, you make choices and choose only what you want. Thanks to this game, you will discover the most beautiful and famous places in Paris.
You will be able to make a lot of new useful acquaintances and even find your other half. After all, Paris is the city of love, discover it for yourself. Find out what the Parisian way of life is all about.
Bright beautiful backgrounds will help you to immerse yourself in the story as much as possible. Each choice affects the further plot. So choose wisely. And if you make a mistake somewhere, you can always start the story from the beginning and come to another alternative ending.
Go to the boutique for upgrades or to the Louvre for an experience. You can also choose a genre based on your preferences.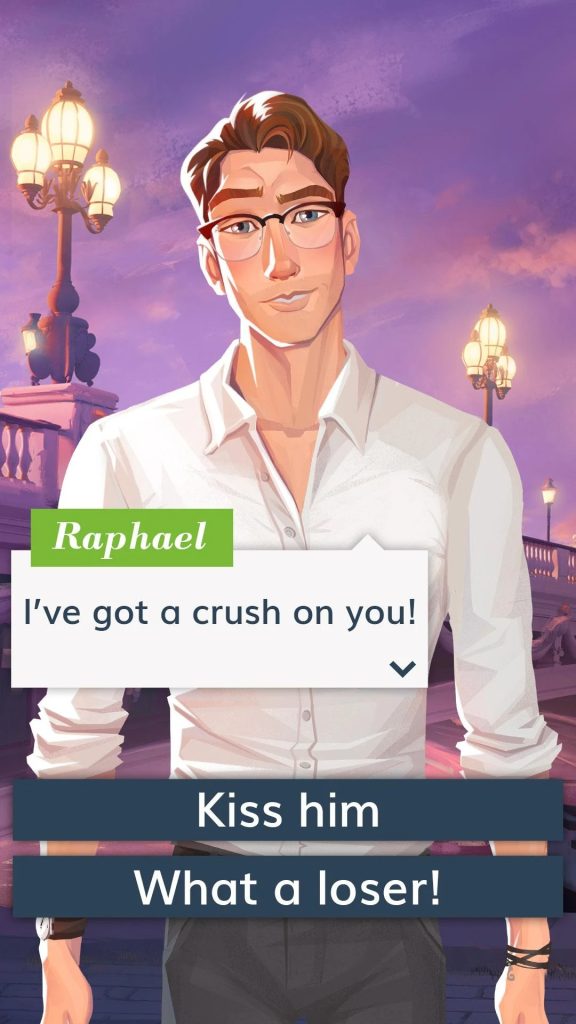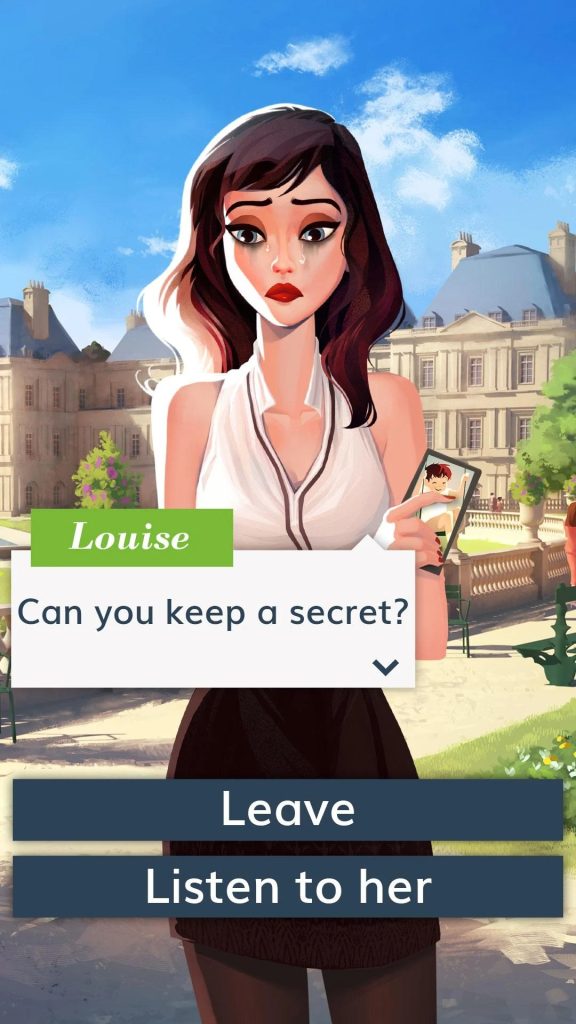 Whatever genre is your favorite, you'll find something you like in this game. Start your story now with the City of Love: Paris.


Chapters: Interactive Stories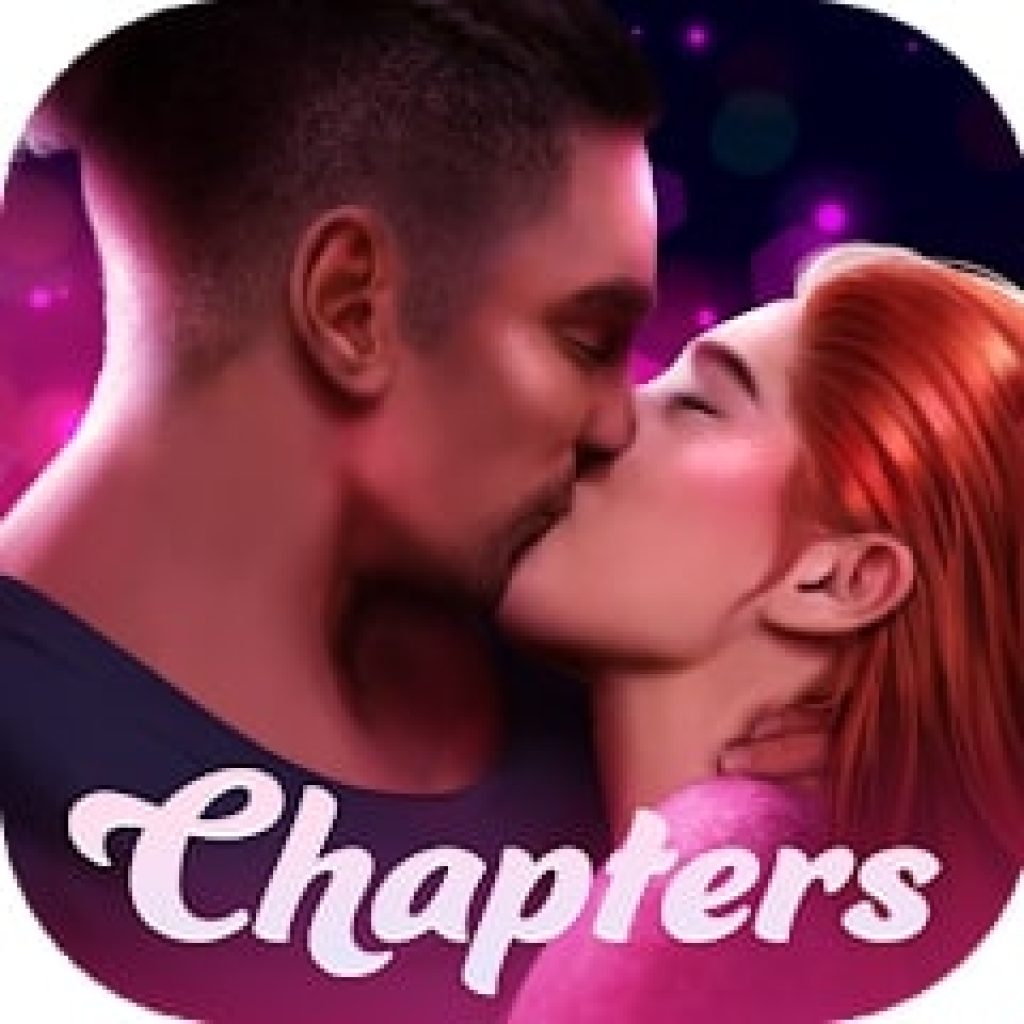 Chapters is a free game in which you decide how the plot and character relationships will develop. Every reader can find a story that will interest them.
It doesn't matter how old you are, nor does it matter your mood or your favorite genre. After all, Chapters is a lot of books with interactive stories.
This game has it all: fantasy and mysticism, drama and romance, comedy and science fiction. How does it all happen? You choose the story, the name, and the character you will play.
Each story has a preface from the author, but how your story ends depends only on you and your decisions. Thus, before you press the button, think twice about whether your choice will lead to undesirable consequences.
It is worth noting that the game is only available if you have an internet connection. Each story is unique. Updates appear every week, so the game will not bore you.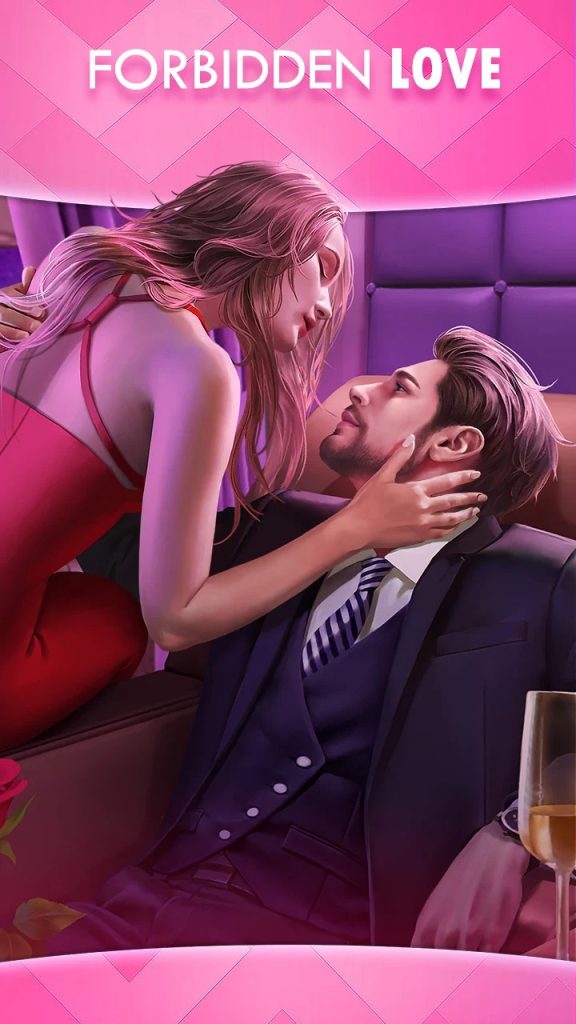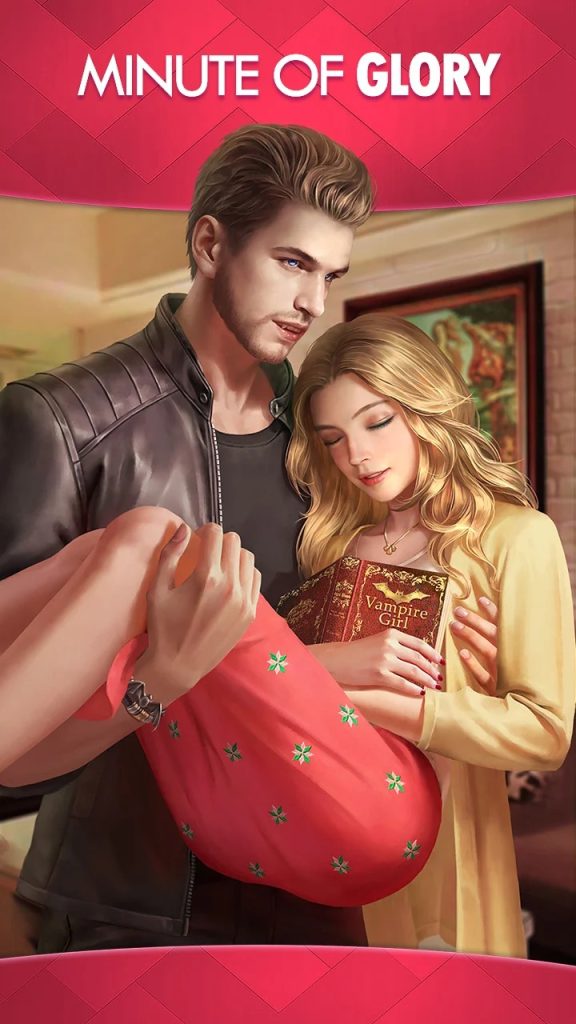 The colorful plots are sure to win your heart. Install Chapters and immerse yourself in a world of incredible stories.


Love Sick: Love Stories Games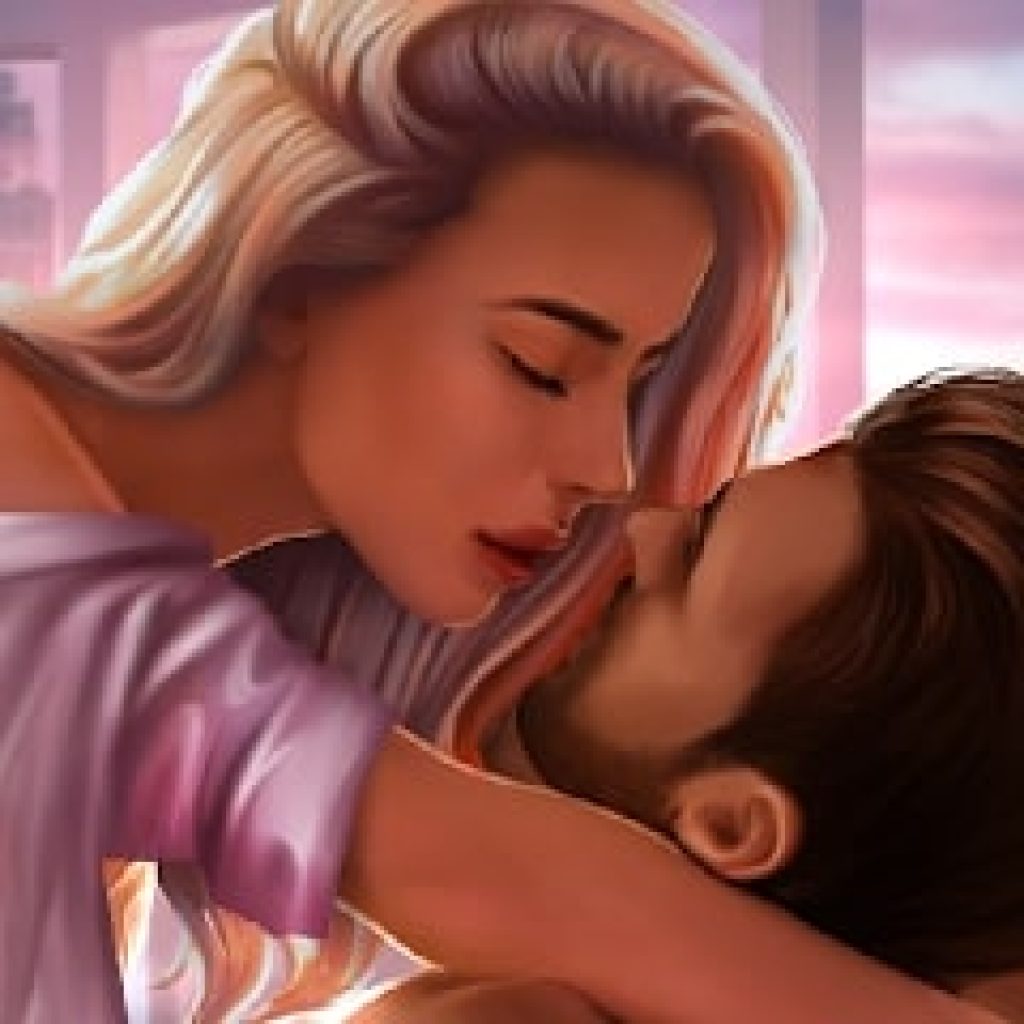 Love Sick is a collection of visual novellas in which every action you choose affects the plot. If you like reading novels, this game will be a great solution.
After all, here you can build your life the way you want yourself. You can choose the outfit, the place and even the person you go on a date with.
This game will allow you to check your flirting skills, and learn how you behave in stressful situations. It also teaches you to make important decisions. Thus, your future depends on each of them.
The ending of your story may be different from other readers. If you want to know how the story would have turned out if you had made different choices, you can always start over.
There are many different genres in the game's collection. From mysticism and fantasy to melodrama, every novel invariably features a beautiful love story.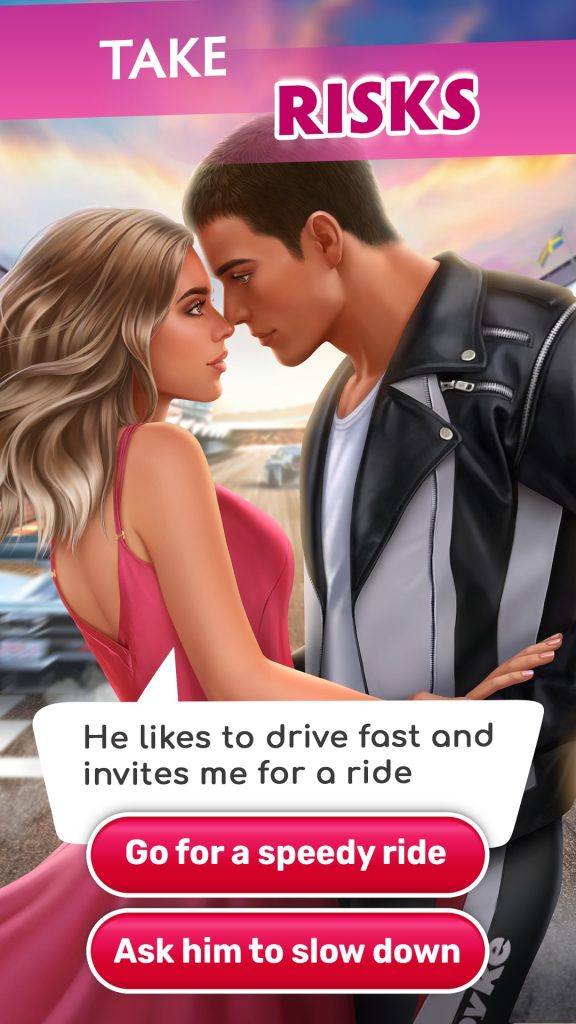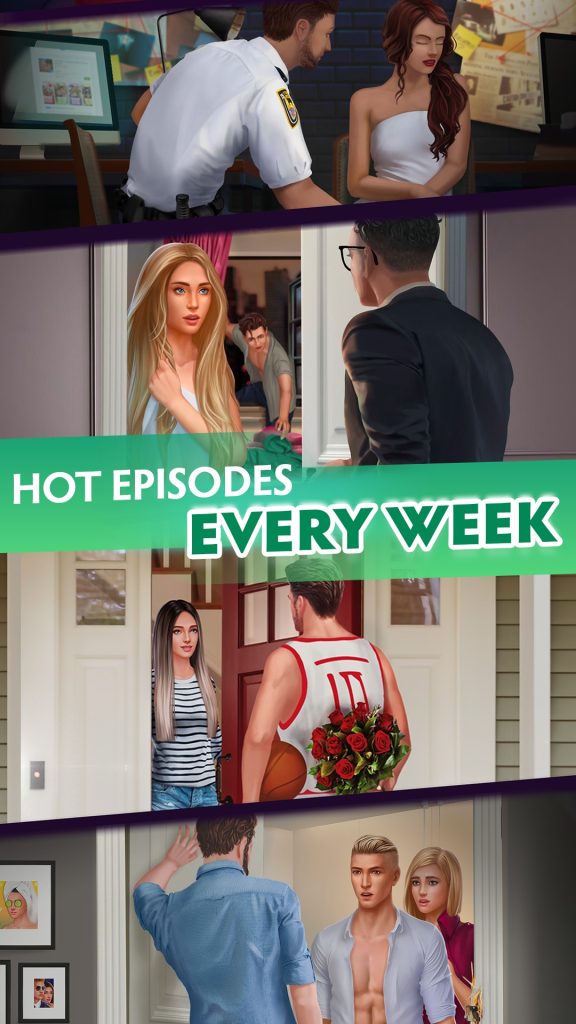 Immerse yourself in a world of interesting and colorful stories. Build your happiness with the man you like with Love Sick.


Moments: Choose Your Story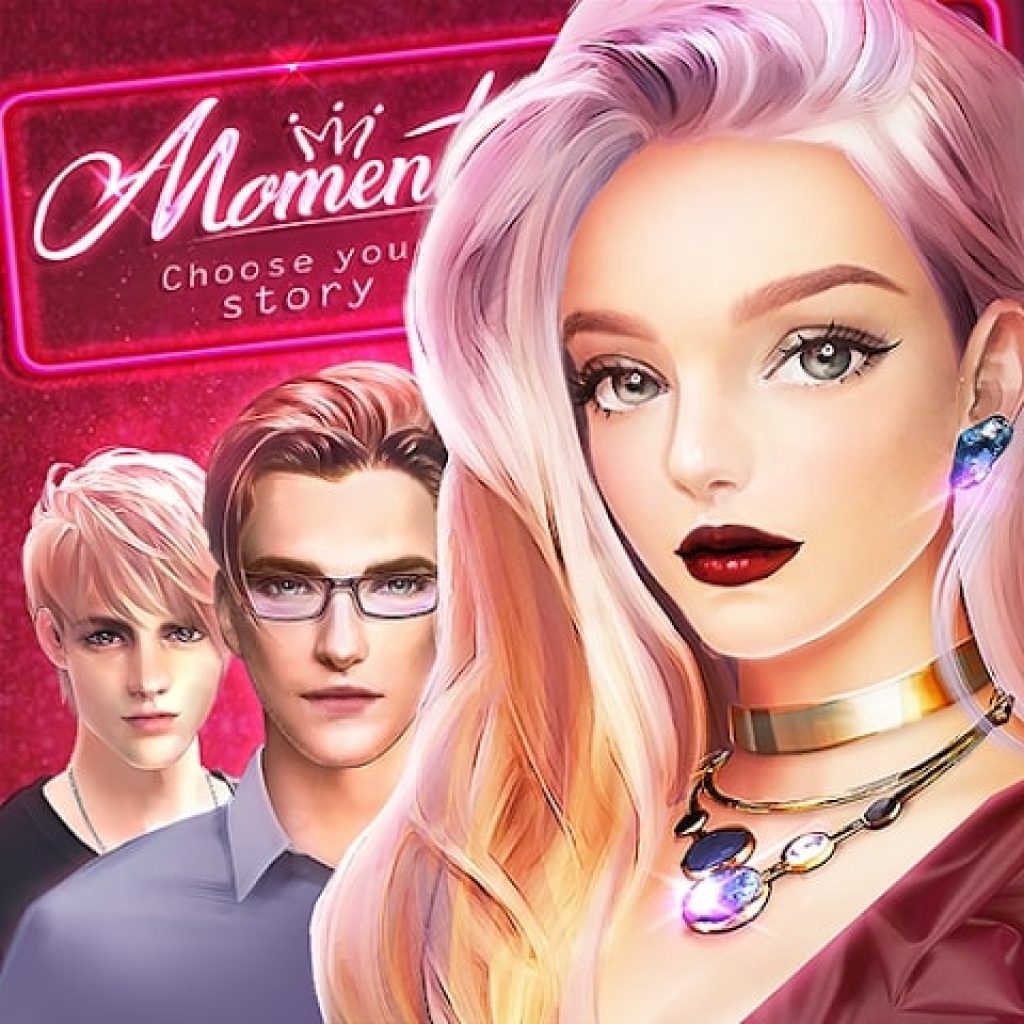 Moments is an interactive game where it's up to you how the lives of the characters will turn out. Only you can choose who will be your friend or foe.
Choose what you will wear on a date. Only you have the right to choose your soul mate. But it is worth remembering that every choice has consequences.
No one knows the end of the story. It all depends on your decisions in one situation or another. In this game, you will become a part of the novel, and through your decisions, you will be able to influence the plot.
In Moments, you will be able to meet different characters and admire beautiful landscapes. Solve problems and achieve results.
Being able to influence the plot is the main difference between this game and books or series. You don't have to wait for a new series and think about what ending the author came up with.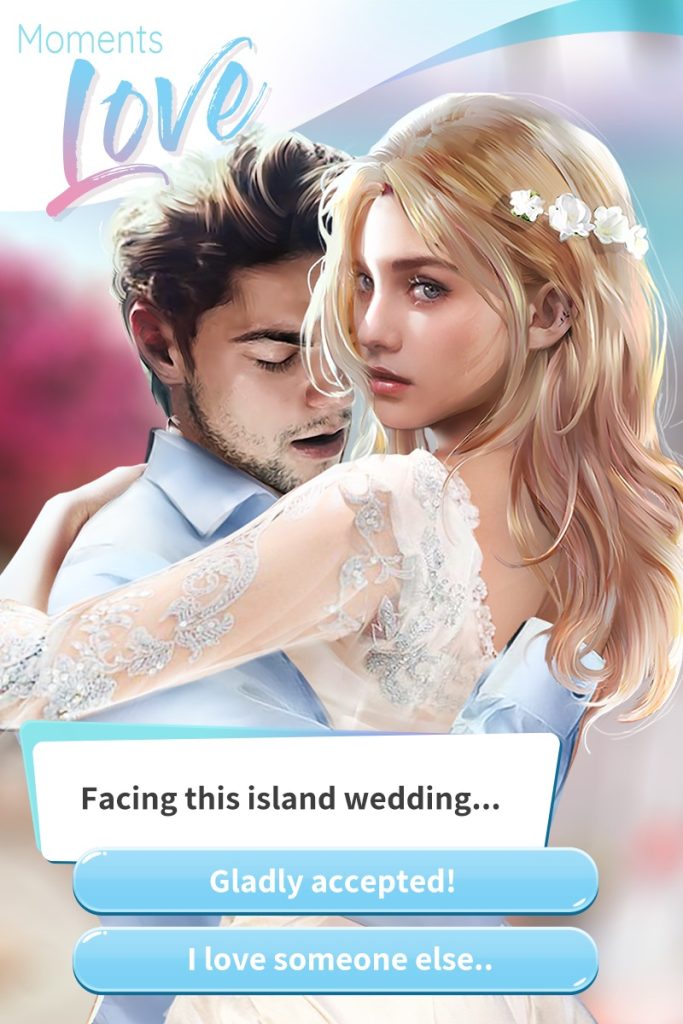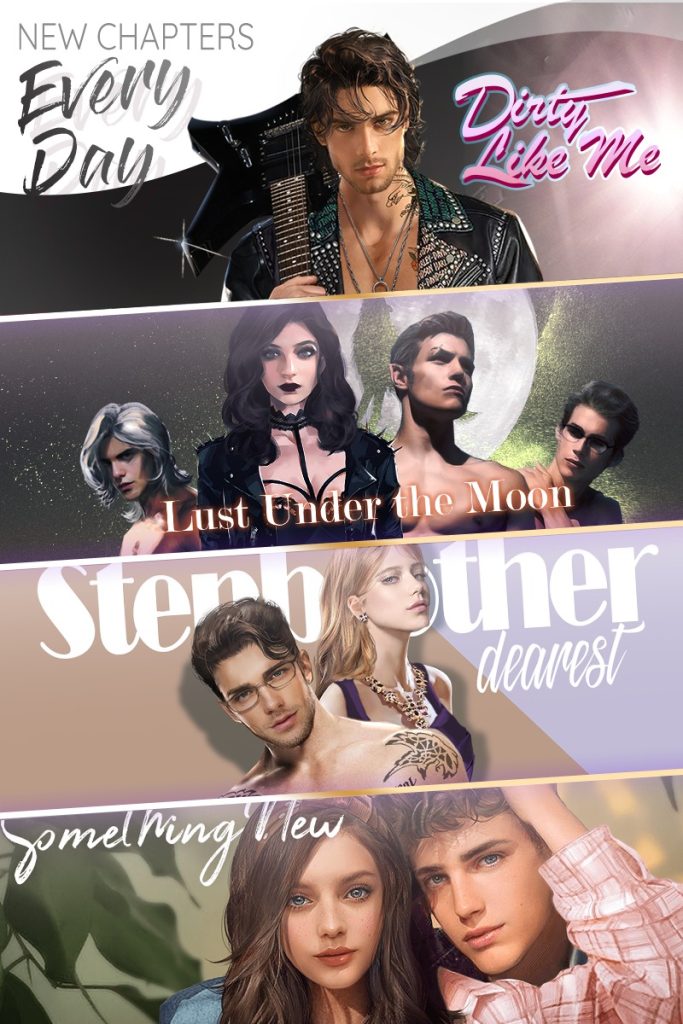 Any genre is available, from drama to fantasy. Take your pick and start your unique journey. Build your perfect life with Moments.


Memories: My Story, My Choice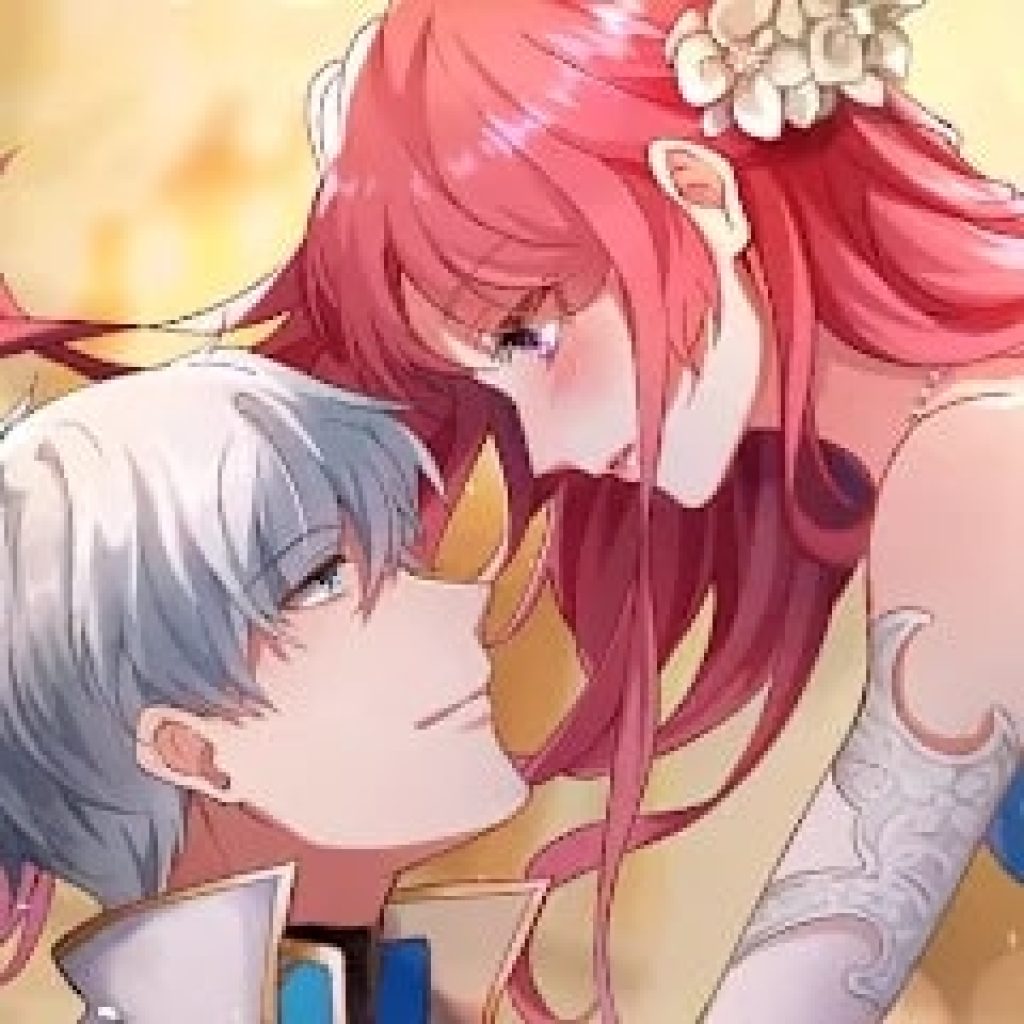 Memories is a romantic otome game where you influence the twists and make important decisions in the lives of the characters.
With this game, you can let your imagination run wild and live the life you want. You can be anything you want to be. But remember, every decision you make can radically change the course of the story.
No one knows in advance what the ending will be. Every choice you make is important, so think twice before you make it.
Plenty of stories, presented in this game, will definitely please you. Which genre do you prefer? Drama, comedy, romance, or fantasy? The collection of this game has it all. Otome fans, get ready to fall in love.
This game is definitely suitable for all romantics. There are stories here even for newcomers to the Otome genre.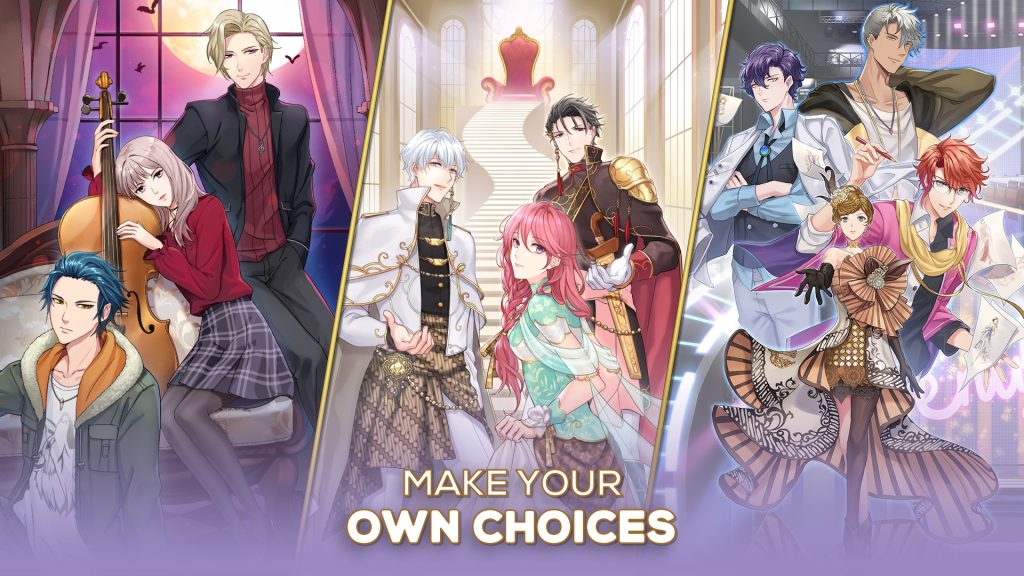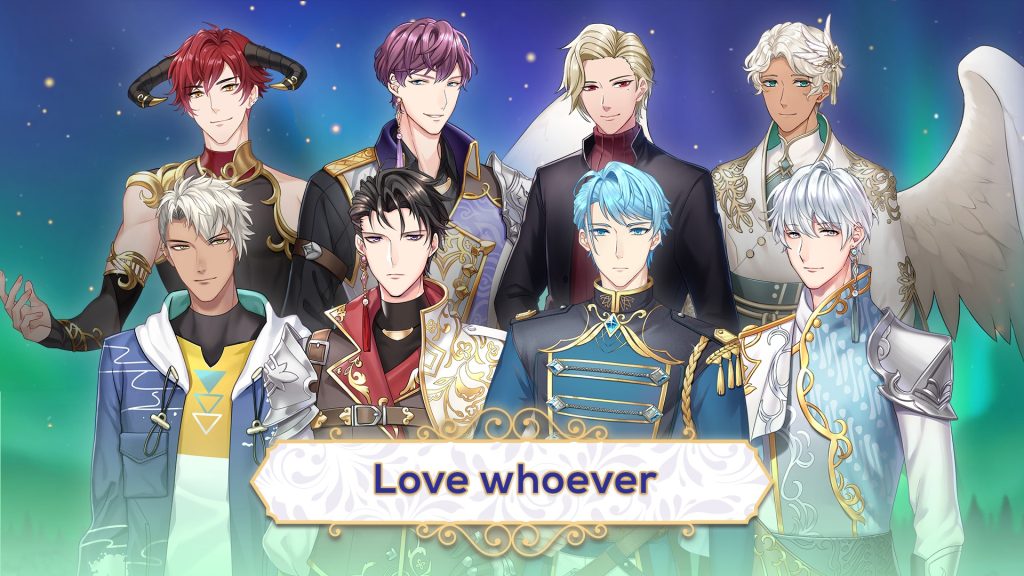 The interactive visual novel differs from a book or series in its ability to influence the plot through your decisions. This feature is sure to make the game interesting and unpredictable. Live more lives than your own with Memories.

You may also like: 7 Best Family Simulation Games (Android & iOS)
Love Story: Teenage Drama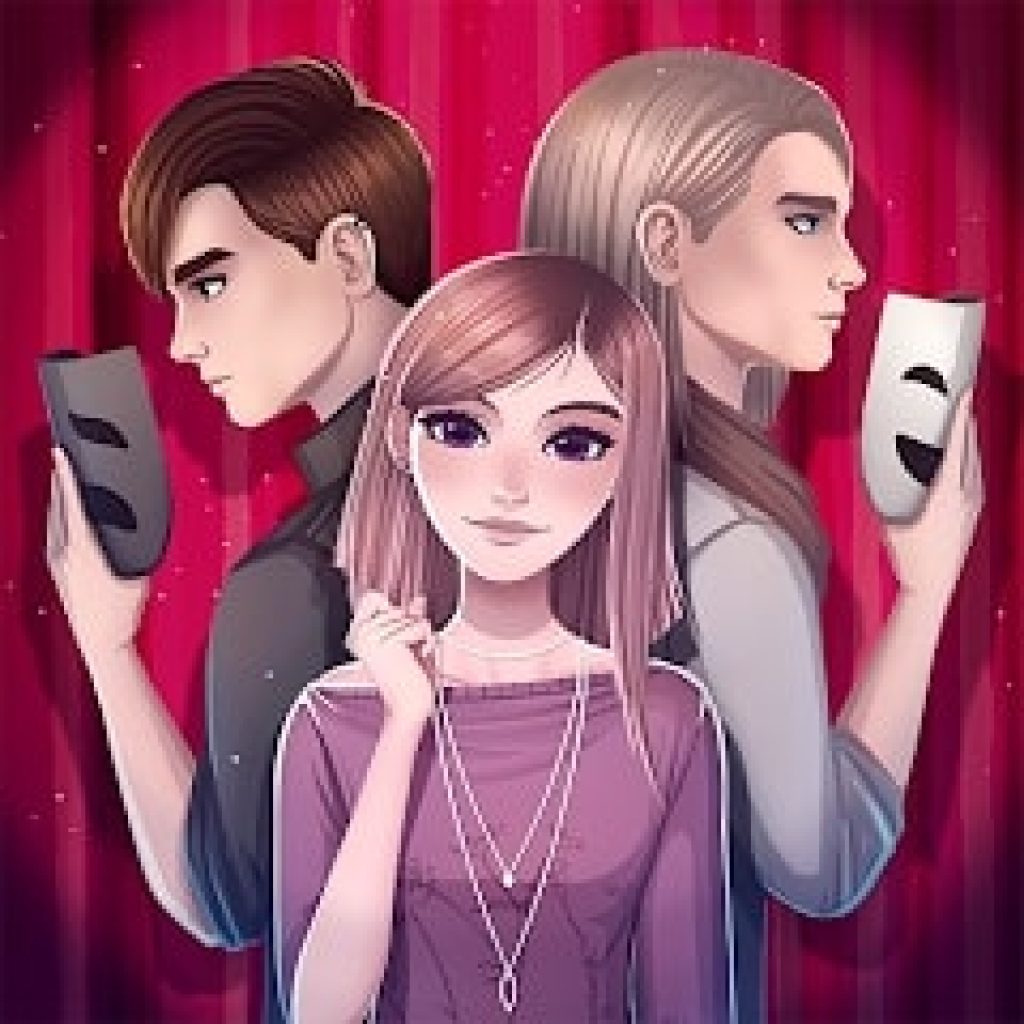 Love Story is a romantic novel that is a love line with an ending that depends on the player. You complete the company of characters who enter into a romantic relationship.
To help them find their happiness, you need to think carefully before making important decisions. The love story of the main characters unfolds in a school full of challenging situations.
Each of them has his own interests. Someone wants to graduate with honors, and someone dreams of becoming an actor. Dreams of each character are in the hands of the player, who is in control of all the desires and abilities of the characters.
It's up to you, who will be the lover of the main character. He may be a simple student, an actor, or even a teacher. There is no place for obstacles. Any feelings can be realized according to your wishes. Any love story can spiral in such a way that all students will be drawn into this vicious circle.
Every decision is capable of resonating in the development of the story. Even a small step plays an important role in the lives of the characters. The game entices with the atmospheric design of the short stories, in which you are immersed from the first minute.
All the dialogues in this game are thoroughly worked out. Thus, the communication of the characters seems to be similar to the interaction of real people.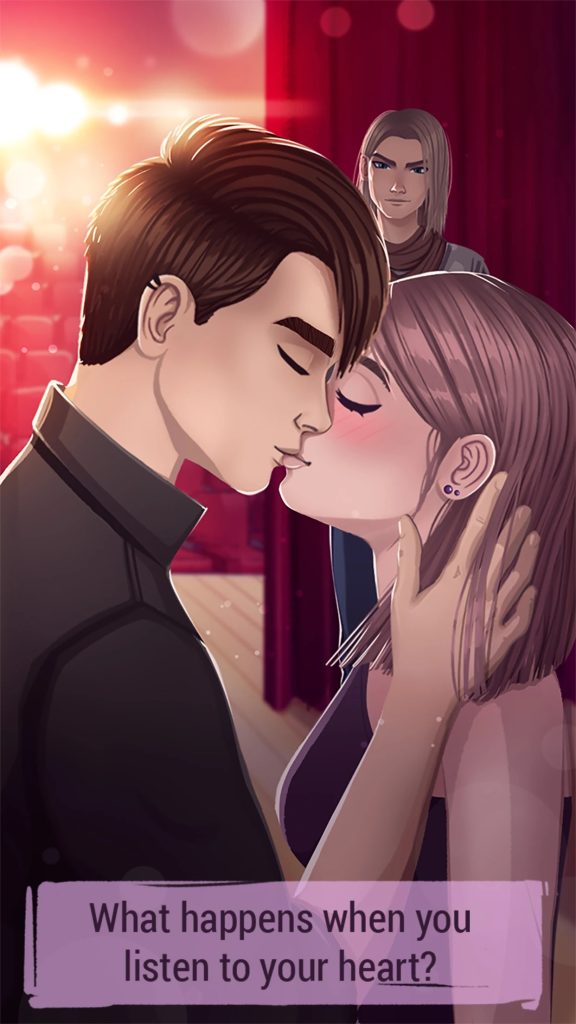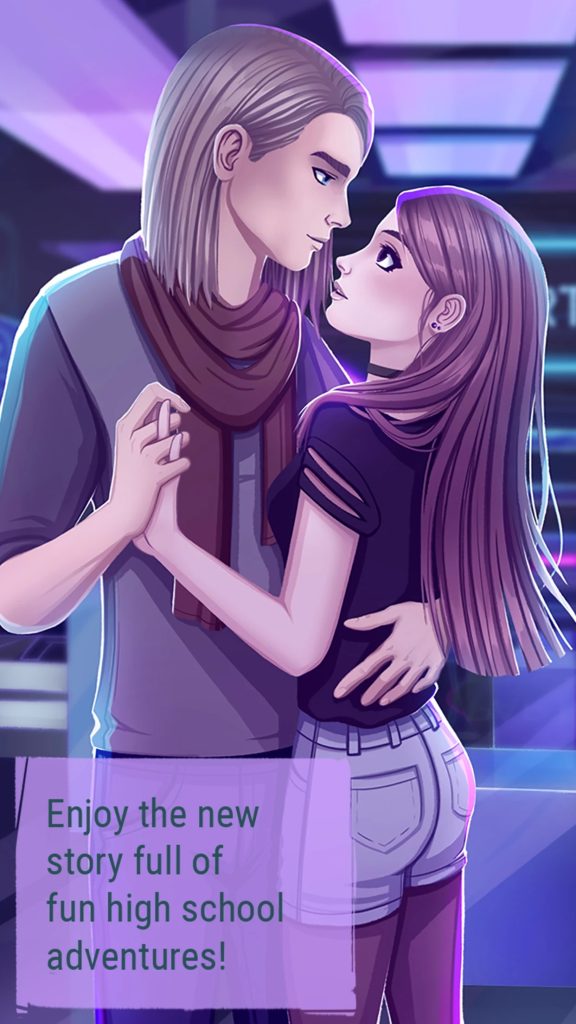 The game is regularly updated, and then the developers add different actions for more exciting gameplay. This story will never stop. The story will last forever.