Directory Monitor is a program for determining the status and monitoring selected folders located both on your computer and on the network for changes in their contents.

You may also like: 17 Free VPN Apps for Android & iOS
Setting up this program is very easy, quick, and simple. First, you need to specify the folder you are interested in, and if any additions/deletions/changes are made to it, you will be simultaneously notified by a pop-up message.
Besides, all performed actions are written to a log file, where you can see the whole history of changes, including the time of your absence.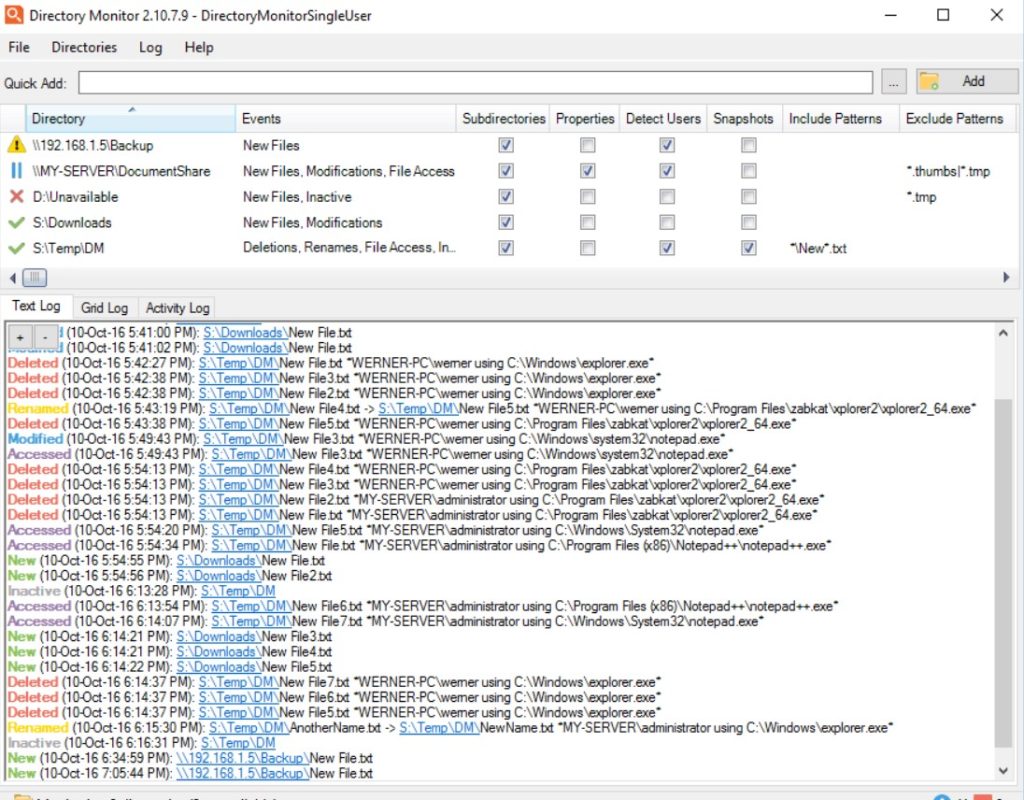 The Directory Monitor interface is simple to use and does not contain any specific options, which allows you to use it even for inexperienced users.
An application that can keep track of a given directory or drive on a computer brings a lot of advantages to PC users.

You may also like: 10 Best Cloud VPN Apps for Android & iOS.
For instance, they are able to find out if someone else has made file operations in a prohibited location, and they can even discover the exact files and folders created on the disk after the installation of programs.
You can track your own activity on your computer to retrace your steps and learn from your mistakes after a failure of the system. The possibilities are limitless if you are imaginative to come up with a goal for such a tool, in fact.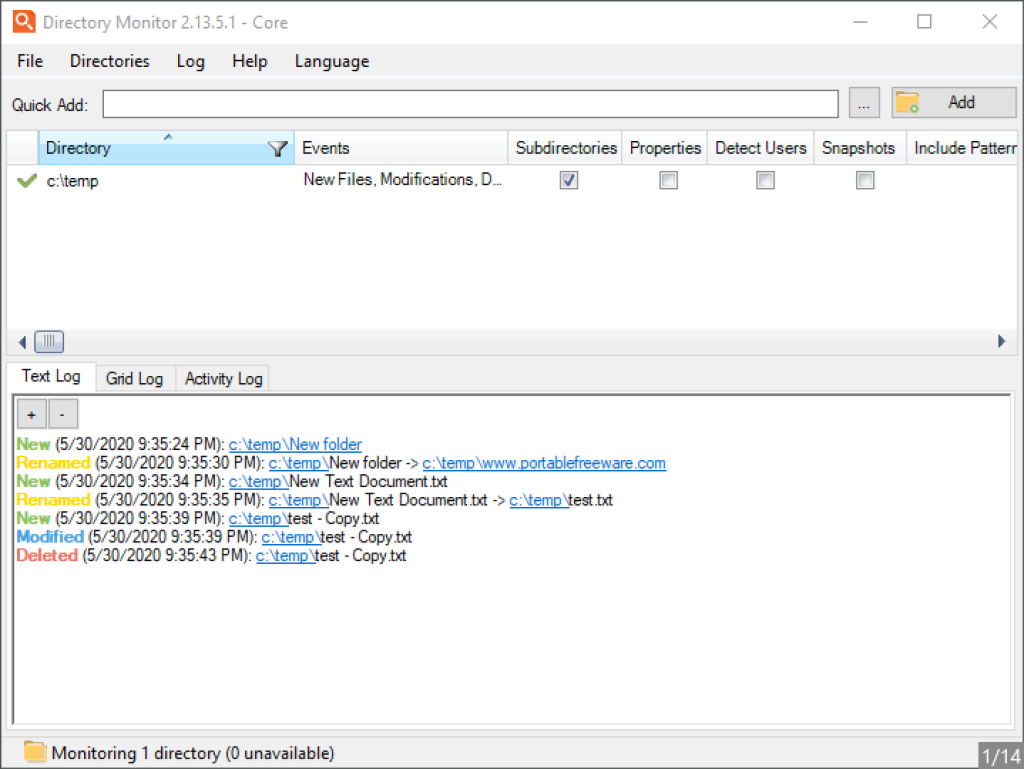 The demo version you can test for 21 days, and in that time there are no feature restrictions. After that, you can buy the full package for $69.
The NET Framework needs to be installed on your computer for the app to work. During the installation procedure of Directory Monitor, you can set up extra components to create on your HDD.
The full package includes plugins for maintaining text and grid logs, audio alerts, and e-mail reminders of significant events.

You may also like: 9 Best Anti-Spy Apps for Android & iOS