Many people often need to save a link to a web page or other content to view it later. But, this is not exactly convenient, for example, by adding to Favourites or other standard ways, as there can be a lot of such links or other content.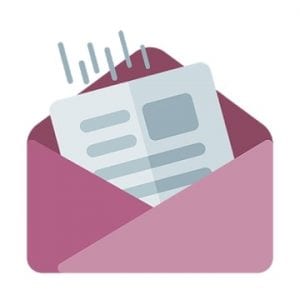 The InboxIt application is perfect for this purpose. This is one of the brand new applications, which has very few analogs.
With its help, you can save not only links but also article titles, descriptions, first lines of text, images, and videos (up to 25 MB) from a web page in the InboxIt folder.
All this is presented in a reader-friendly e-mail format. For an extra fee, you'll be able to use Gmail shortcuts and change recipients. Besides, the application has another feature from the Inbox service. These are quick reminders that will be automatically sent to your email.
Install
After installing the application, you need to add the accounts of your mailboxes that you want to work with. You can also do this by using your phone number. The developer recommends using Gmail. But, you can save content that you want to view later using any mail service.
Using
InboxIt application will appear on your phone menu. You will be able to select "Share via InboxIt" to save the required content in your mail. Besides, the nice feature is that you do not need to enter your email address or other data required for the standard mail service.
The application will do this automatically. After adding the necessary information to your Inbox, you will receive a notification that the content has been saved in the folder. The message will be marked as unread, so you don't forget to check what you've saved.
It should be noted that the InboxIt application has one small limitation. One file that you save can't exceed 25MB. This is the standard limit for emails.
This application also provides the ability to create quick reminders, even using a special widget. Thus, all necessary functions will always be freely and quickly accessible.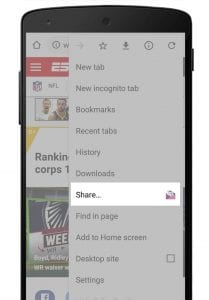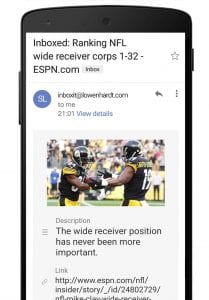 Design
The interface and design of InboxIt application are quite minimalistic. But, this only adds convenience to its use. The basic design that you can see in the screenshots is in pink colors. There's nothing extra – just the right features.
Premium
For most features, you will need to make a one-time payment, which will give you access to the "Premium" features. The cost is small enough, but you will get a lot of useful features that will make your smartphone usage easier and better.
The main version of the application is free. Many users leave excellent reviews and think that all the features in the standard version are quite enough. So it is recommended to make the choice after using the app for a few days.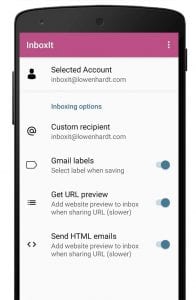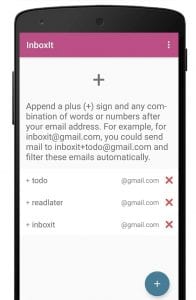 The InboxIt application will be an excellent replacement for the standard email application. It also serves as an excellent reminder tool. If you use your email frequently enough, you will definitely find the InboxIt application useful.
You may also like: 15 Best Android E-mail apps