Another year goes by, and the hype around dragons keeps getting stronger. Everybody loves dragons, and that's why shows and movies with them often become so popular.
There's something special in these majestic flying beasts that we can't get enough of. And for that reason, we've made a list of the 9 best dragon simulator games 2023 (Android & iOS). These games let you control your own dragon and dive right into stunning fantasy worlds. You'll get to fly around exploring the map, fight other dragons, and learn how to use magical powers. Take a look!
Dragon Sim Online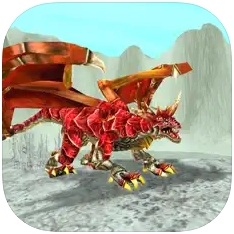 Let's start with a dragon simulator that will bring you into a wonderful 3D world.
This game lets you take to the sky as a majestic dragon. You'll get to customize your dragon avatar: there are a couple of species to choose from, and you can change the color of the dragon's scale if needed. Once it's done, you can practically do whatever you want. You can fly around, hint, fight humans, and all that.
The simulator is quite realistic, so you'll need to maintain your dragons' health, by eating and drinking several times a day. In fact, it's a multiplayer game, so you can team up with your mates to explore the world together. You can create clans, conquer territories, get to war with other clans, and more.
You can even raise a family of dragons with an entirely new breed and train up to get more powerful (and dangerous). More to that, every dragon in this game has elemental magic skills that you can develop with time. The app comes with a bunch of enemies for you to defeat, and ever covers a couple of bosses, so you won't get bored.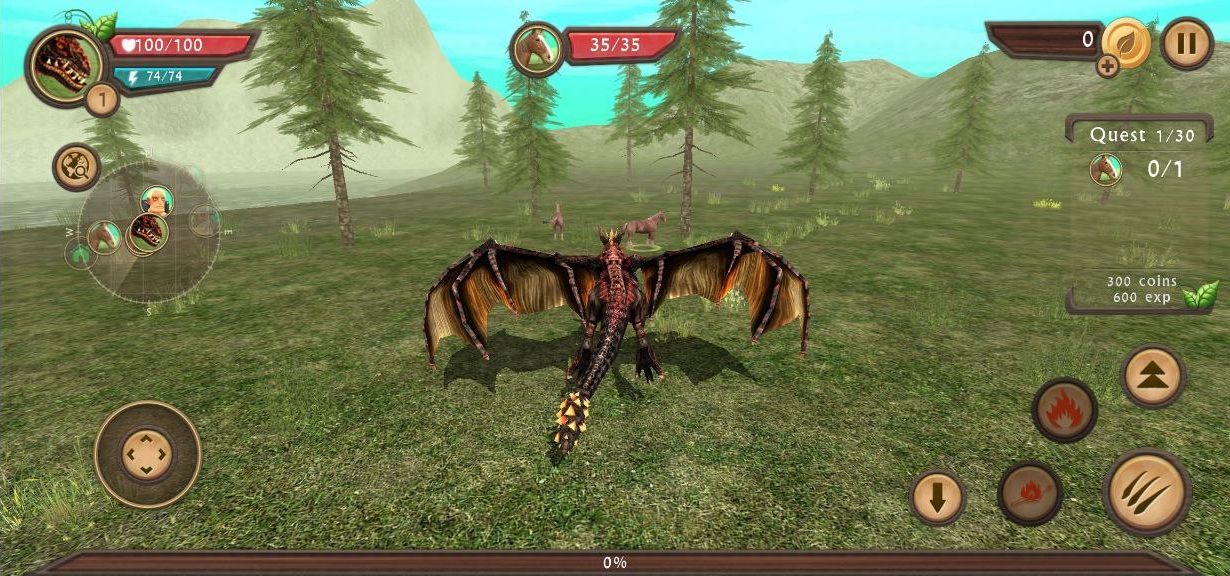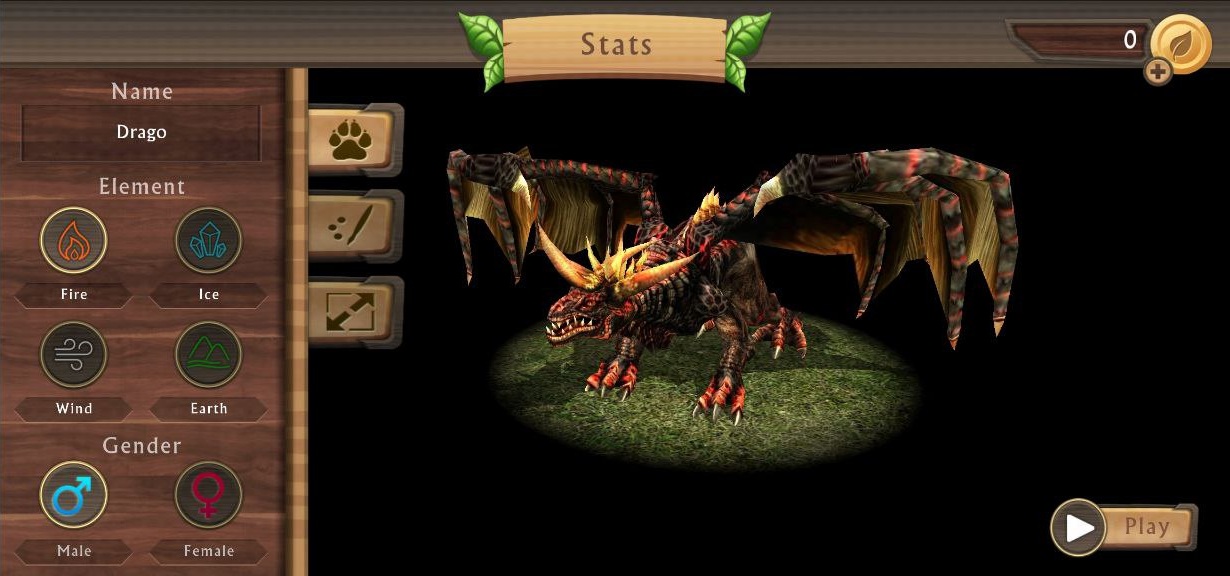 You may also like: 11 Free Animal Simulator Games
Clan Of Dragons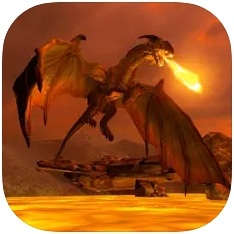 That is a sim game that brings you into the world of majestic fantasy creatures.
Your main goal in this game is to raise your dragon and build a clan to defend territories. There are plenty of enemies that will try to conquer your land and some big bosses you'll need to defeat. You'll get to create a dragon by picking a breed and adjusting its color. Then, you can just fly around exploring the landscape and interacting with other dragons.
All drains in this game have fire-breathing abilities (as they should), and you can train to develop this skill and become stronger. There are some other fantasy creatures like a three-tailed wolf, Cerberus, dinosaurs, and much more. Some of these creatures won't mind your presence, while others will try to get into a fight, so get ready to defend yourself.
The game comes with an open-world map with caves, rivers, mountains, and other locations to explore. It also lets you build your brood (that you'll need to process from enemies as well). It's a multiplayer game, so you can form clans with your friends to stand against the enemies together.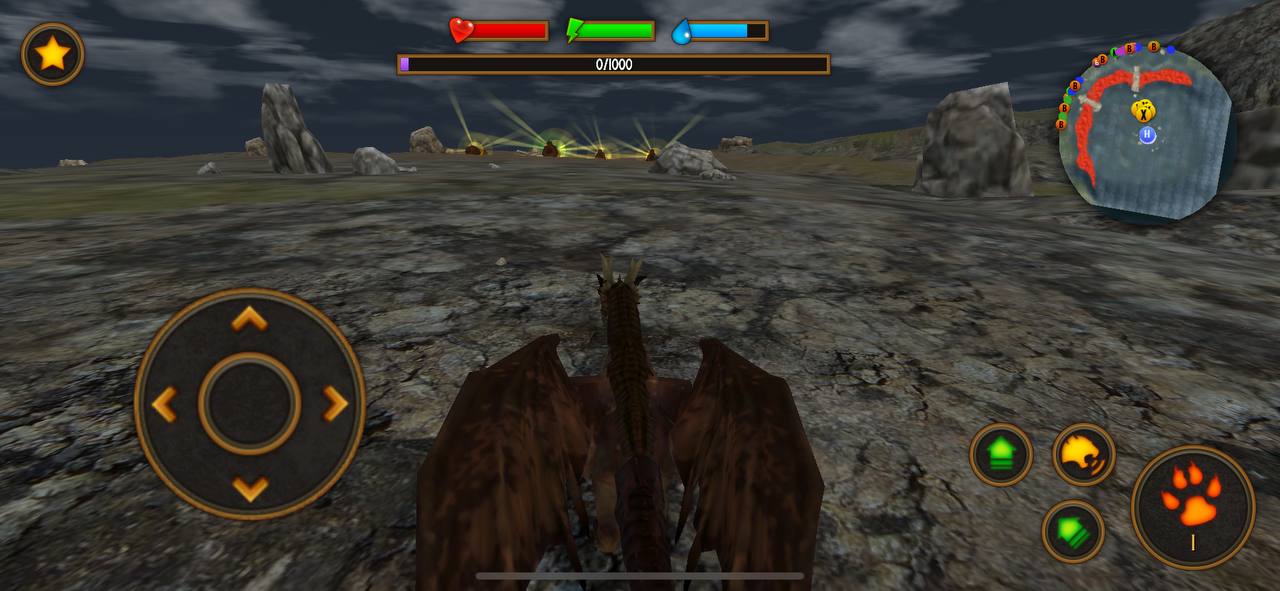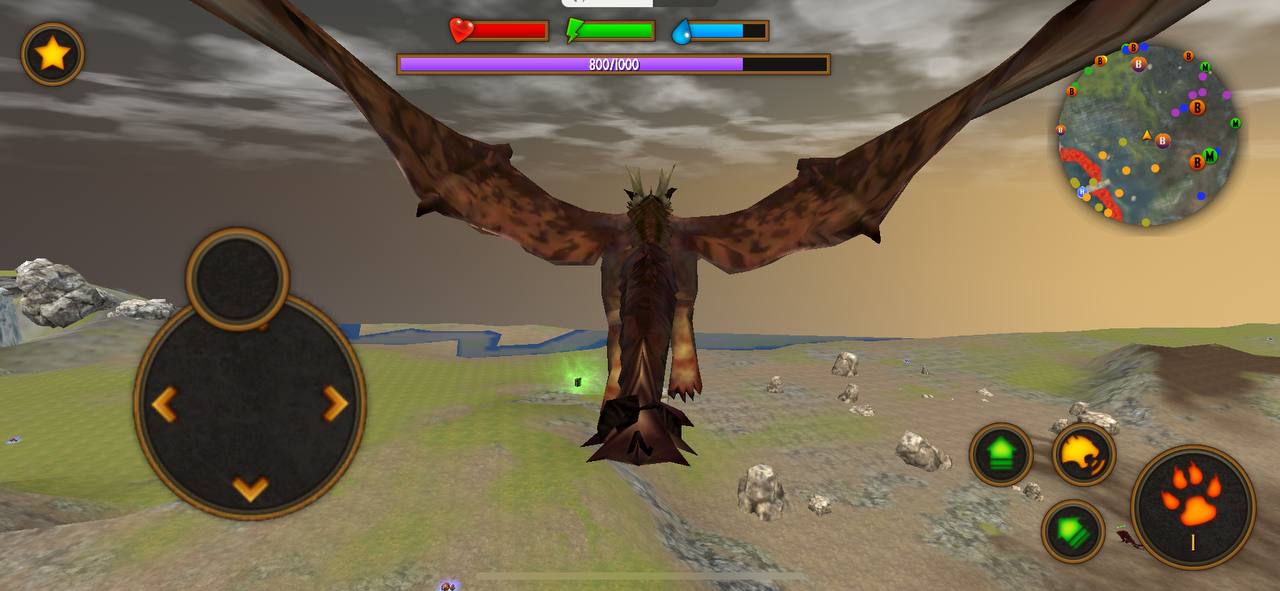 Dragon Life Simulator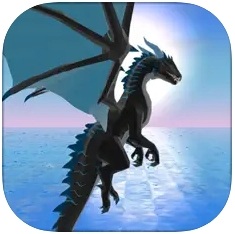 This game lets you live a virtual life as a dragon.
It's a pretty simple game by the concept, but it can be very addictive at the same time. At first, you'll need to choose which dragon you want to be. There are a couple of species to pick from, and you get to customize the color of the dragon's scale as well. Plus, all dragons in this game have elemental magic, so you can use the power of fire, ice, nature, or air.
The game comes with a large 3D world that consists of several islands for you to explore. You may rather mind your business flying around exploring the map or completing various quests. As you may know, dragons are very powerful creatures that can cause lots of destruction. And you can actually destroy various objects on the map in this game.
The world of this game also includes multiple human tribes that may attack your dragon. If this happens, feel free to fight back and burn their village down. You can also create a clan of dragons and collect various treasures you find on the island. The app comes with a day and night cycle, so you can enjoy flying around under the moon.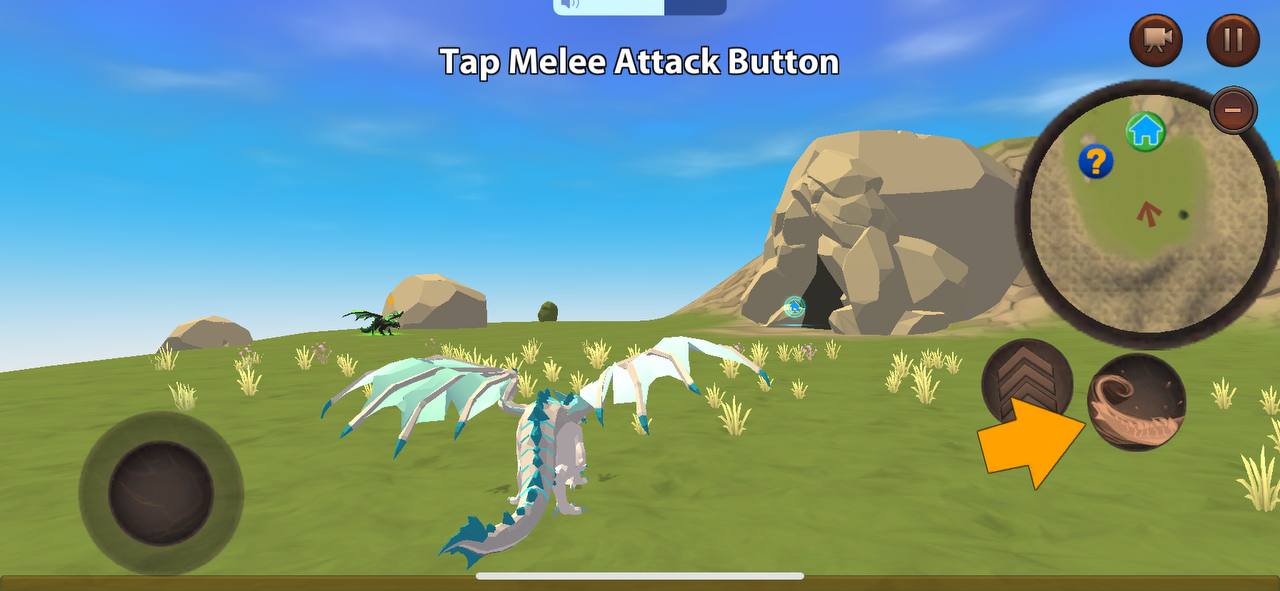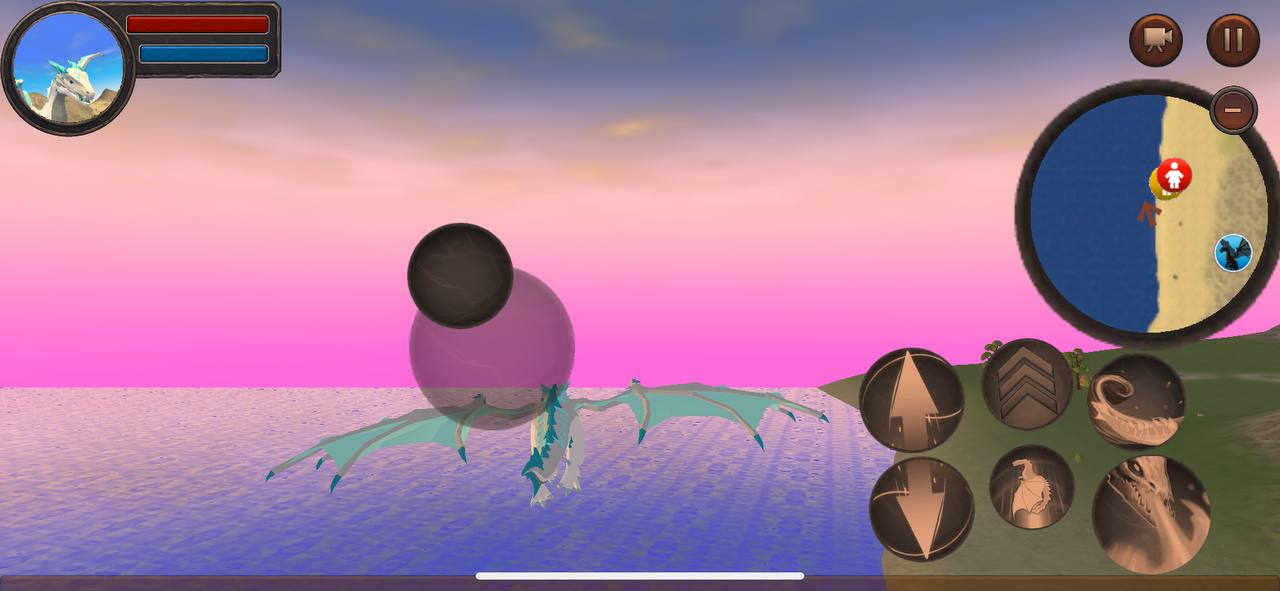 Ultimate Dragon Simulator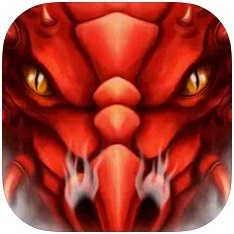 It's a sim game that lets you get into an age-old battle between dragons and men.
This game lets you control a magical dragon with elemental magic. Herewith, the simulator is pretty realistic, and you'll need to maintain your dragons' health in different ways. Thus, you'll need to give your dragon a rest, make sure he's not hungry or thirsty, and all that. You'll get to pick the element of your dragon as you'll even up.
The powers are fully upgradable, so you can exercise and train to gain more power and learn new tricks. At some point, you'll even be able to summon burning meteors from the sky or freeze a bunch of your enemies. You'll also need to fight numerous enemies: humans, rocks, and other magical creatures that cross your way.
This game is actually a great source of anger relief as well. You get to fly around burning entire villages or kingdoms if you're not in the mood for peace. Plus, there are multiple treasures hidden on the map for you to collect and gain power from.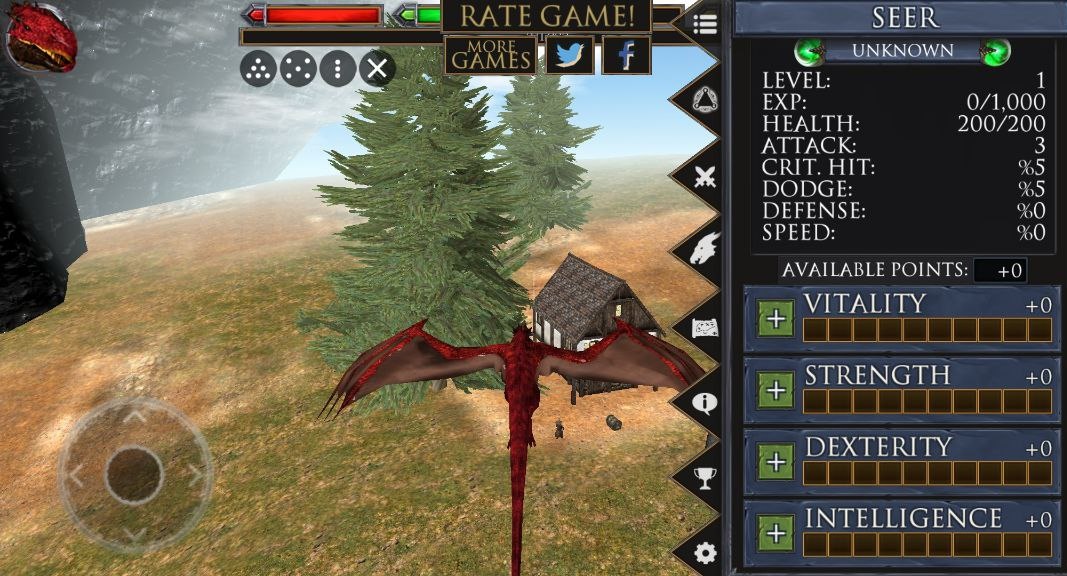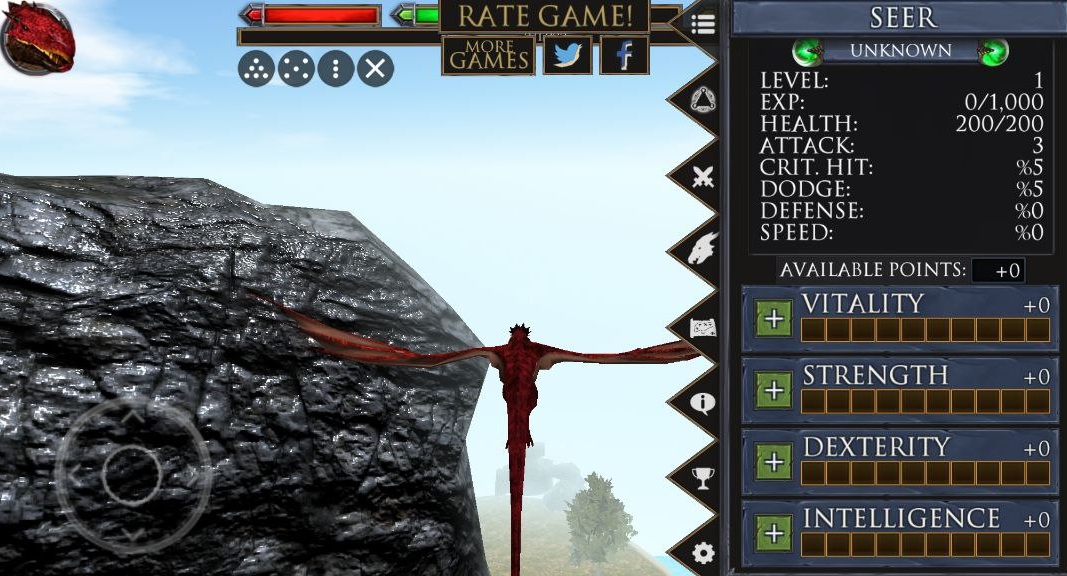 Magical Dragon Flight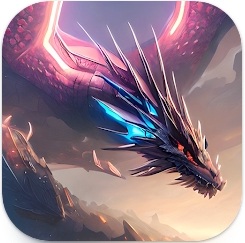 Here's a dragon sim that lets you control a magical wild dragon.
The game covers multiple dragons for you to unlock. Each one has its own skills, magical powers, and defense mechanisms you need to consider while going into the world. There's even a wyvern you can unlock at some point in the game to diversify the process. It's a fun simulator with a stunning icy world you can explore.
Overall, it covers 15 levels, but you can take your time flying and crawling around learning how to control your dragon. Each level comes with sets of checkpoints and stars you need to collect, using your skills. At some point, you may come across other dragons and not-so-friendly creatures that you'll need to fight.
In case you're not interested in the plot at all, there's also an open-world mode that lets you train and master skills at your pace. Make sure to learn how to use magical powers, cause potential enemies may come around unexpectedly. You can also complete multiple quests to earn gold and get yourself new dragons and other boosters.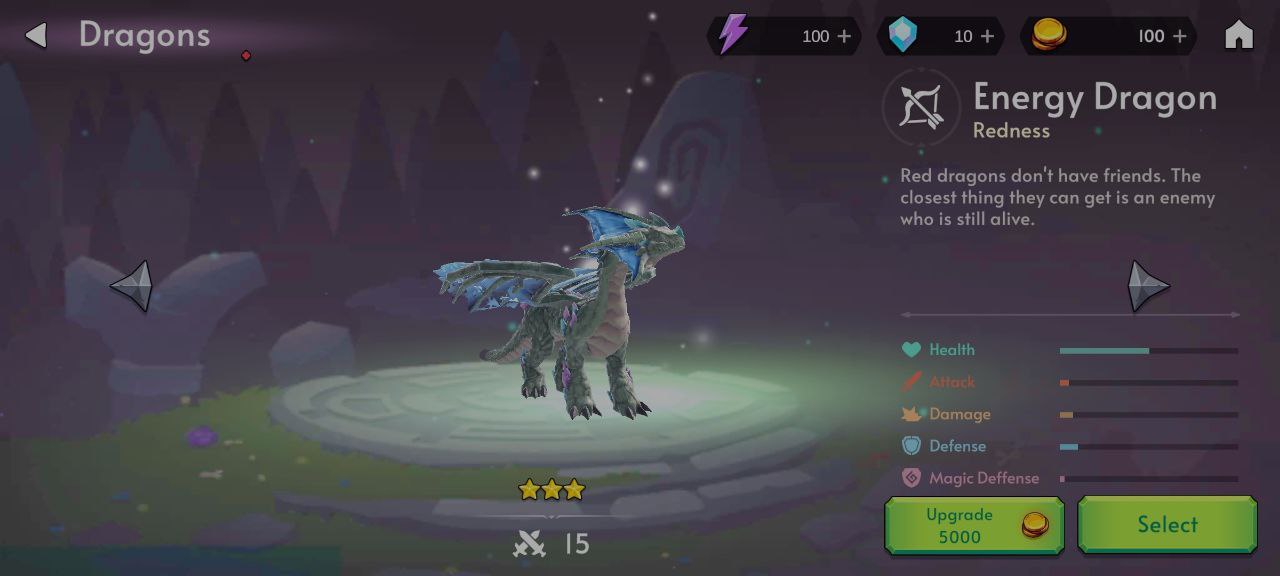 Check also: 9 Best Dungeons & Dragons Apps
Dragon Flight Simulator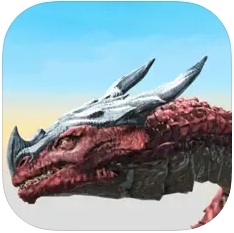 It's a dragon sim that lets you guide a dragon through a fantasy journey.
According to the plot, a mother dragon wakes up in the middle of an icy forest missing her eggs. And as you may guess, your job here is to find the eggs and hunt the ones who took them. You'll find yourself in a fantasy world filled with other dragons, magical creatures, and humans (that are not too friendly with the flying beasts you play for).
In this world, every dragon controls some element of magic. There are powers of fire, ice, air, and nature, and get to choose which one your dragon will have. You'll need to learn how to use your powers and how to control a dragon in general. Your dragon will need to learn how to attack, crawl and fly to not get injured and defeat all enemies on the way.
Besides, you'll need to hunt wild (and not-so-wild) animals to feed the dragon to get enough energy. But not all animals will just let you feed on them. You may get attacked by bears, lions, and other creatures that may be quite dangerous. Make sure to train and get ready to take over this fantasy world.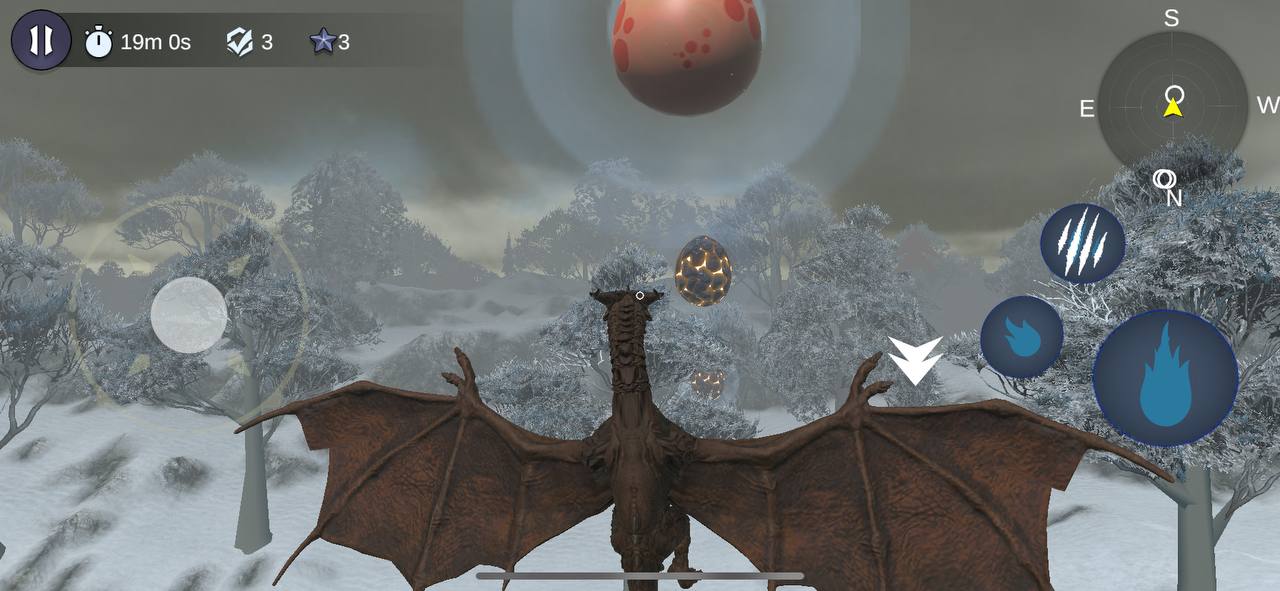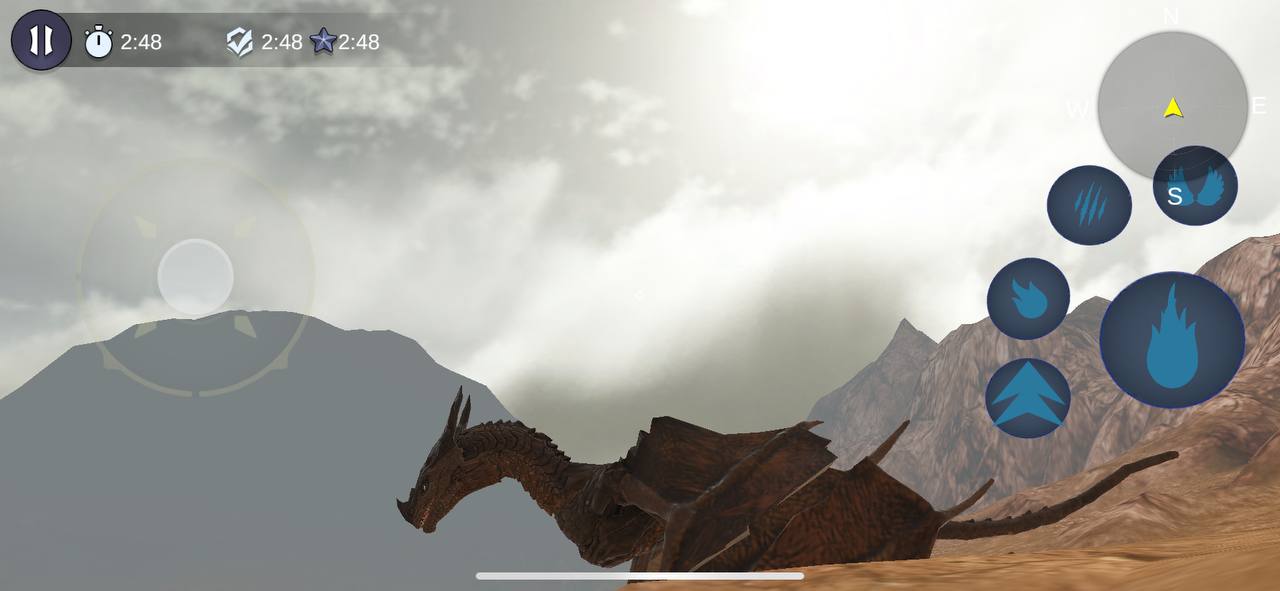 Dragon Wild Battle Simulator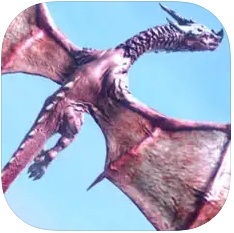 That's an action-packed dragon RPG game that lets you explore a wonderful 3D world.
The game comes with a wide-open world that is fun to explore. It comes with a bunch of locations for you to visit: from forests to icy lands, lakes, mountains, and more. The game features multiple dragons for you to unlock, and each one has unique magic abilities and strengths.
All dragons have some kind of elemental magic, but you'll need to train to develop your skills and become really powerful. The game has an open world that lets you learn how to control the dragon and use its abilities, so don't skip this one. You can also use his mode to explore the map and take a closer look at its inhabitants.
Beyond that, you'll need to feed your dragon and make sure it's full of energy and not injured. The enemies will try to attack you all the time with dragons and other magical creatures you'll need to defeat. And don't forget to collect the eggs and hidden stars to be able to upgrade your dragon and unlock new ones.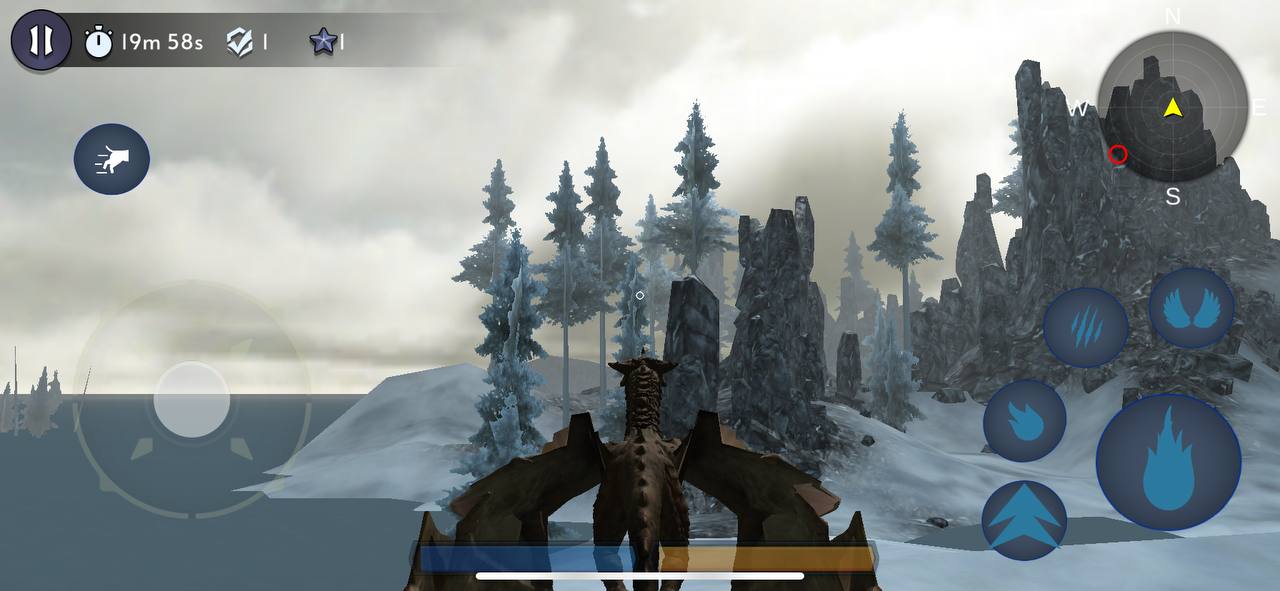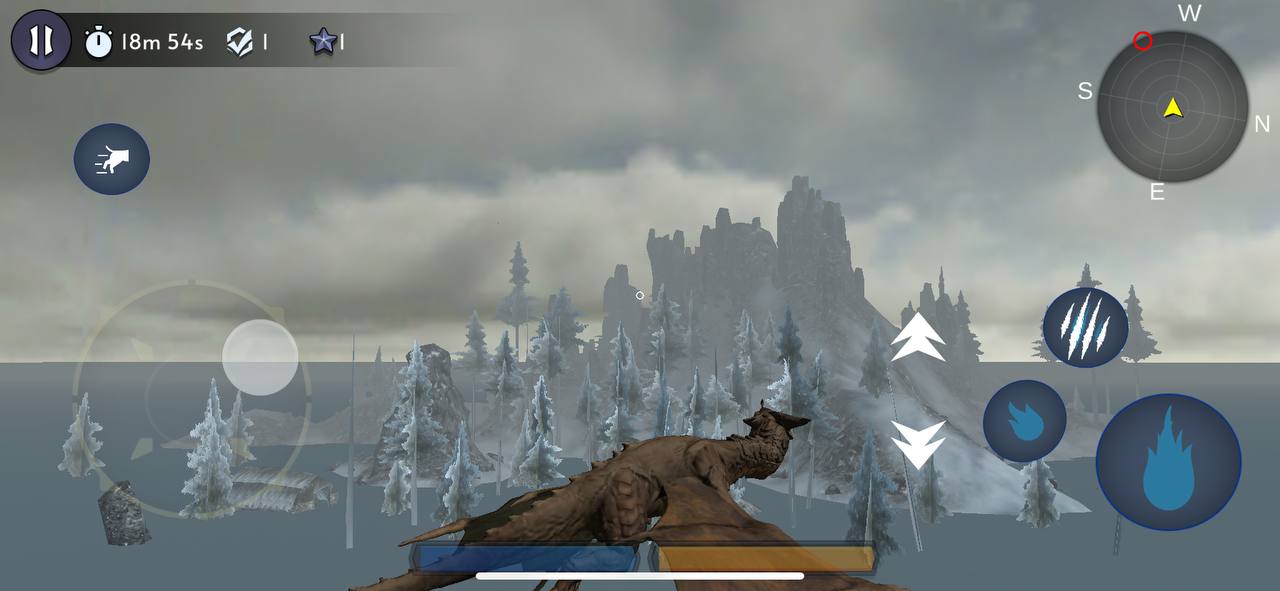 Flying Dragon Simulator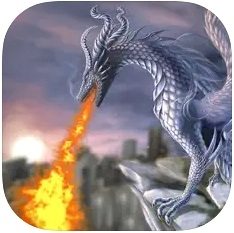 This sim game lets you take control of a monstrous flying dragon.
In fact, the dragons a not monstrous, some of them look pretty cute. The game covers two modes: fly and land. The flying one is pretty classic, but the land one lets you become a funky dragon-like creature that looks more like a giant lizard (or a frog, it's hard to say). You'll get to choose between 5 different dragons with unique powers and skills.
Your goal here is to develop the skills of your dragon and successfully complete the missions to become more powerful and unlock new creatures. The missions usually ask you to ask and kill certain animals or other characters, but you can take your time exploring the location as well.
You'll come across multiple fantasy creatures and even dinosaurs ready to fight you back. Just make sure to keep track of your dragons' health indicators, and it'll be fine. The game has pretty nice graphics and smooth animation, o no worries here. The controls are also simple, but it might take time till you'll find a perfect viewpoint.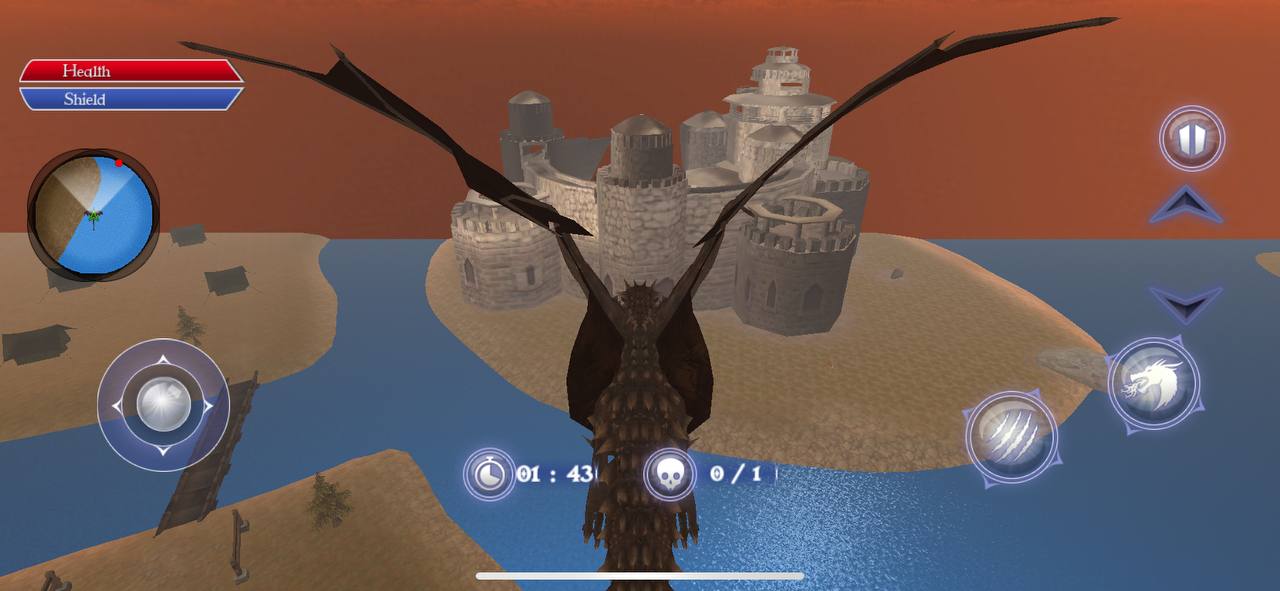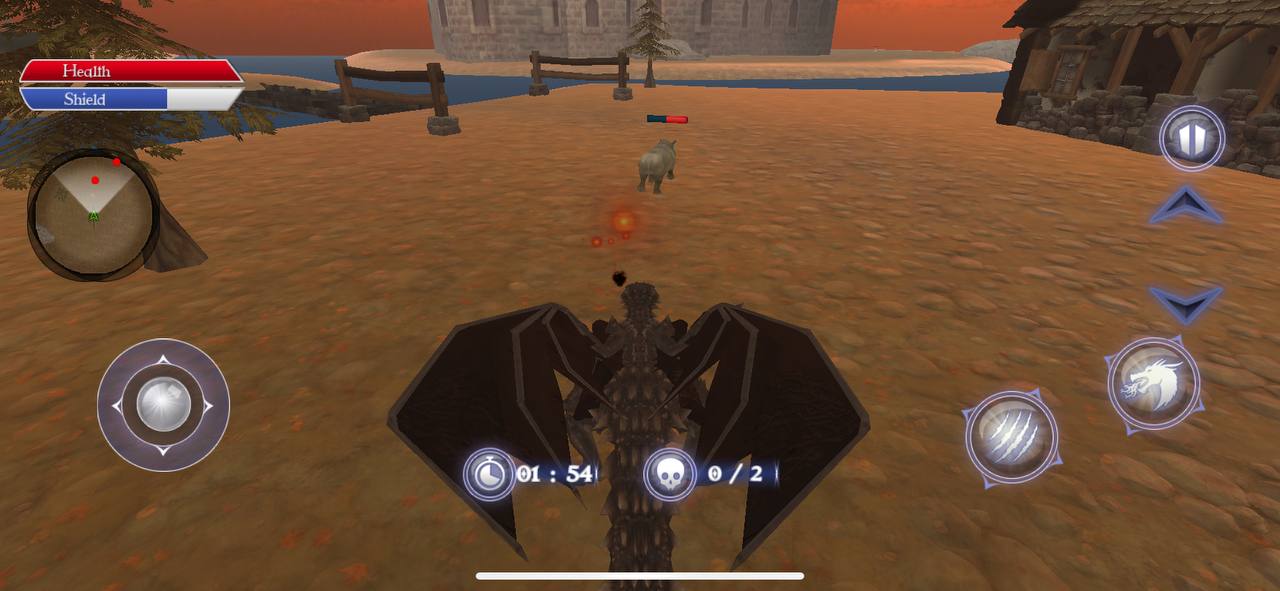 You may also check: 15 Best Evolution Simulator Games
Fantasy Dragon Flight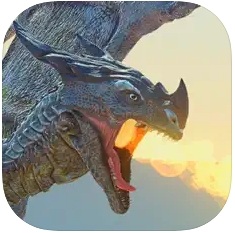 And lastly, we have a flying dragon sim that lets you explore the sky in a fantasy world.
The concept is pretty standard for the genre: you get to explore the locations and complete mini-missions along the way. There are no timers or smth, so you can take your time flying around locations. Once you'll collect all the points, the game will take you to a new level. The game covers several breeds of dragons for you to unlock, so make sure to collect all the gems and coins possible.
You may rather go for a story or an open world mode, depending on your prefs. The open world is fun, but you can get bored with it pretty quickly. It works nicely for training and mastering your skills, though, and you can also try to fight other dragons.
The more you train, the more powerful your dragon will be. It'll get to fly faster, attack with more power, and all that. You'll get to explore a massive world filled with mountains, forests, caves, and all that. The game has solid 3D graphics and smooth performant, so you won't have issues with that.