Playing games is something most people really like. And drawing is fun too. What about combining these two activities?
You can easily do it while playing Guess and Draw games. Luckily, we have collected a big number of such applications.
By the way, if you are interested in drawing, you should take a look at these best apps to draw step by step.
There are cool options for Android and iOS users.
Drawize – Draw and Guess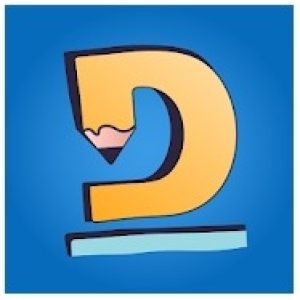 If you are keen on playing games with your friends? Then Drawize is a must! It allows you to play with a few players.
This game can boast of a simple interface and clear rules you will understand at once. Now let's concentrate on the best functions provided by the app.
When you open the app for the first time, you need to create an account. This is

highly customizable

– you can even set your avatar.

Enjoy

a big number of playing modes

– you can just draw pictures, guess what it is, and play with friends.

Challenge yourself

. It might be too boring to play such a game without competitions. This is why choose daily challenges – they give you the opportunity to test your attention and skills.

Use

advanced drawing tools

. It can be a pen, spray, brush. This will make your drawings much better.
The app tracks some data about you. For instance, it tracks your location, purchases, contacts, and many other details. However, not all the details are linked to you.
Drawize supports 7 foreign languages – Croatian, French, German, Spanish, English, Italian, and Portuguese.
The app is pretty small – you will need less than 17 MB to install Drawize.
Both Android and iOS users can get this application for free and start playing such an interesting game.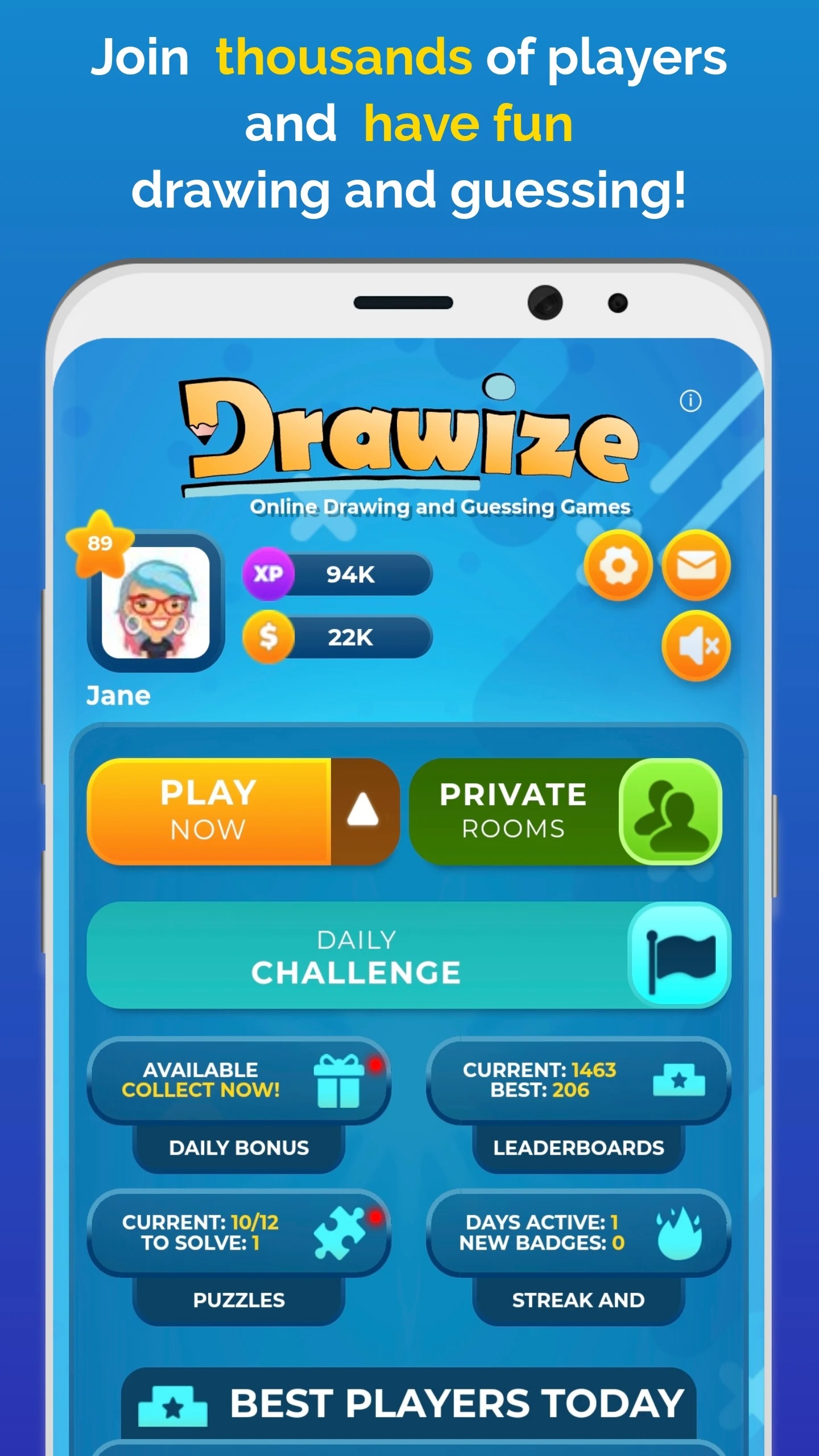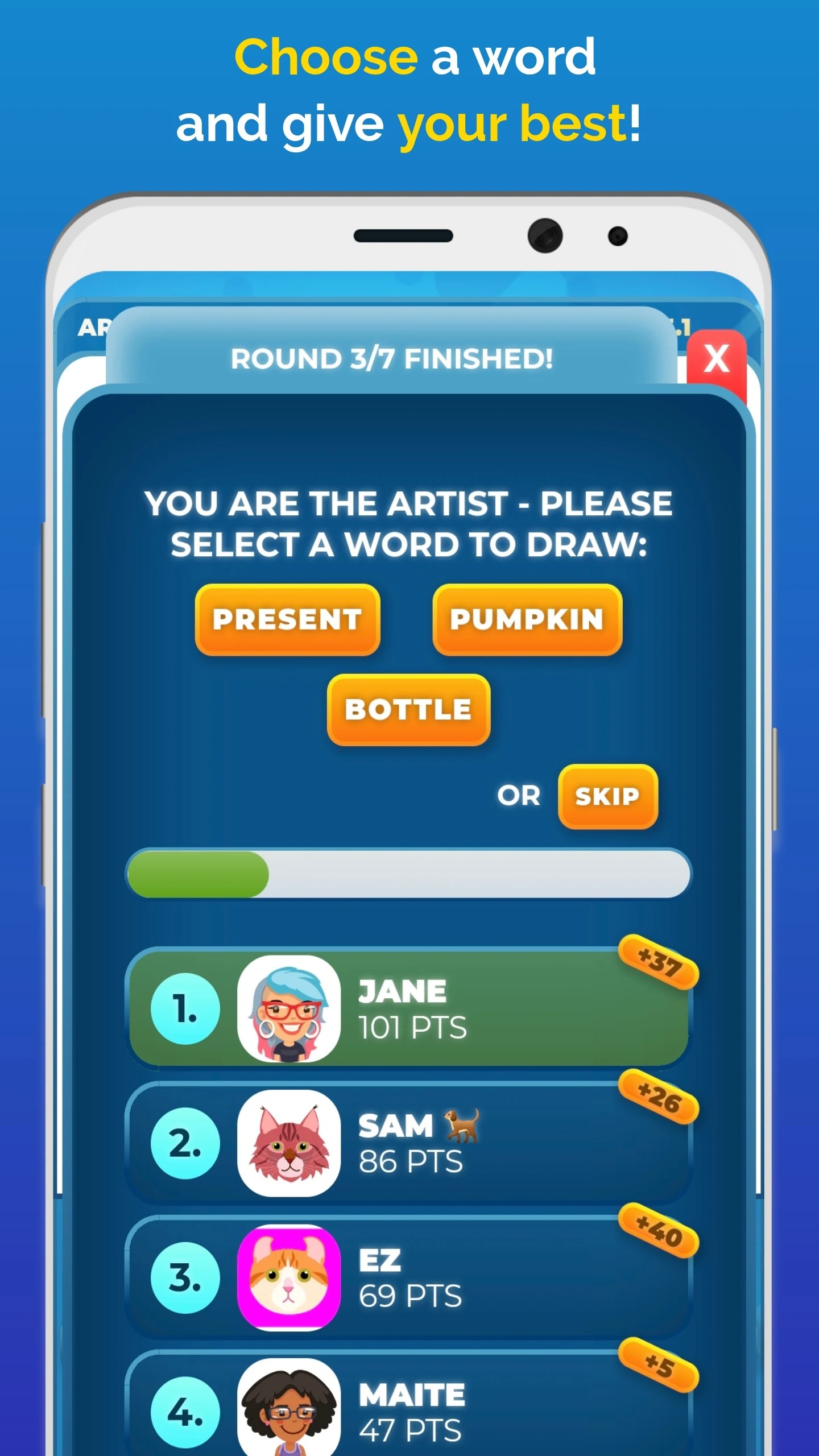 You may also like: 7 Best Disney Drawing Style Apps
Draw it by Kwalee
A simple app for entertainment. Draw It offers you a drawing tournament. Your opponent is another player from any country. The main goal is to repeat as many items offered on the screen as possible. To win, you will have to draw very quickly.
The game time is strictly limited. The participant who has reproduced more objects wins and earns points on his or her account.
The game is fast-paced and you don't need to have drawing skills to take part. In each round the tasks will change, so you won't get bored. Spend your time having fun and carefree while drawing words and objects.
Draw It is available to users without payment. Yet, a paid subscription allows you to unlock even more interesting options. You will get a personal hero as well as special drawing tools.
You do not need to be distracted by ads. Every day you will get free coins in the form of a bonus, which will help you progress further.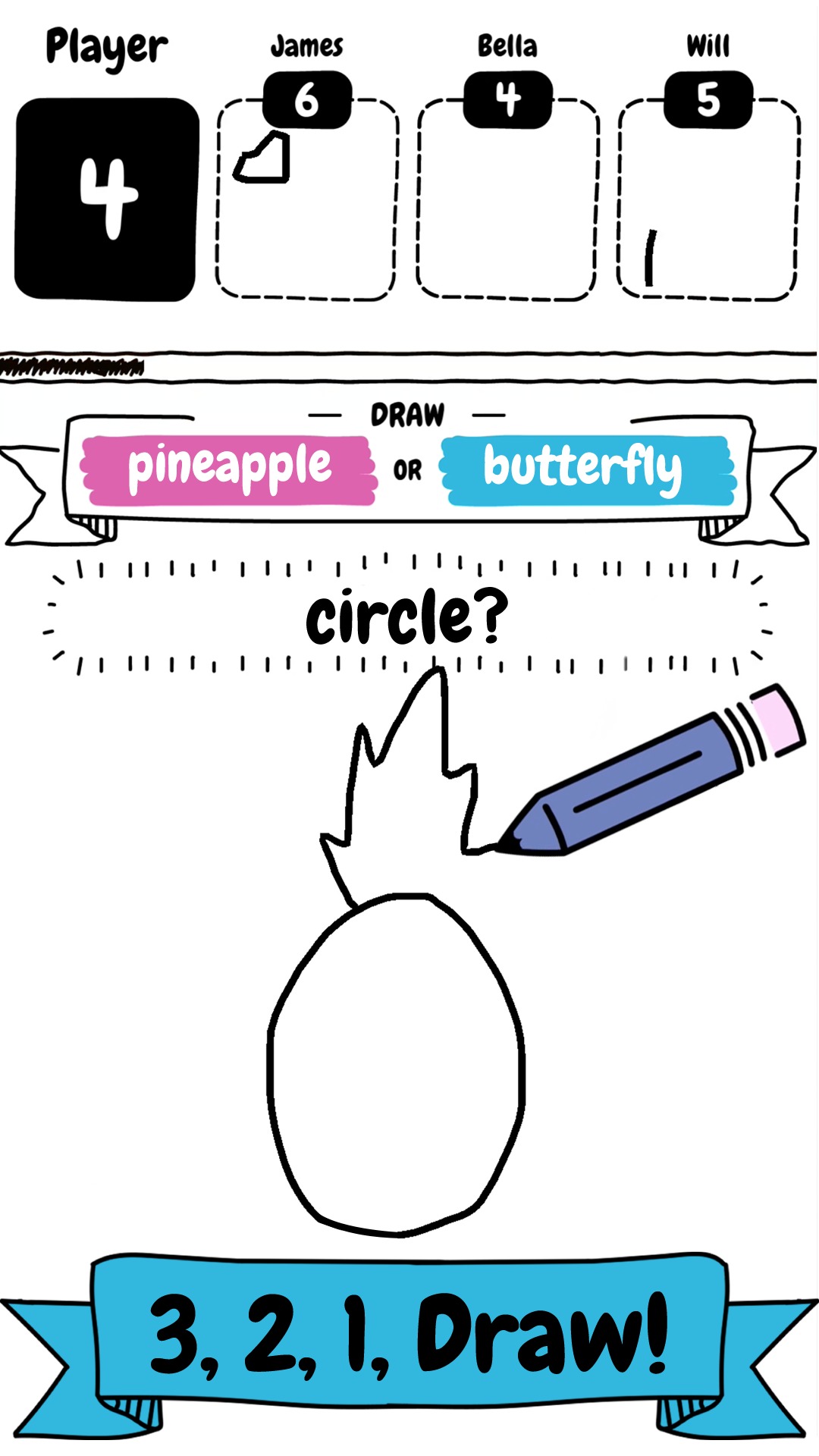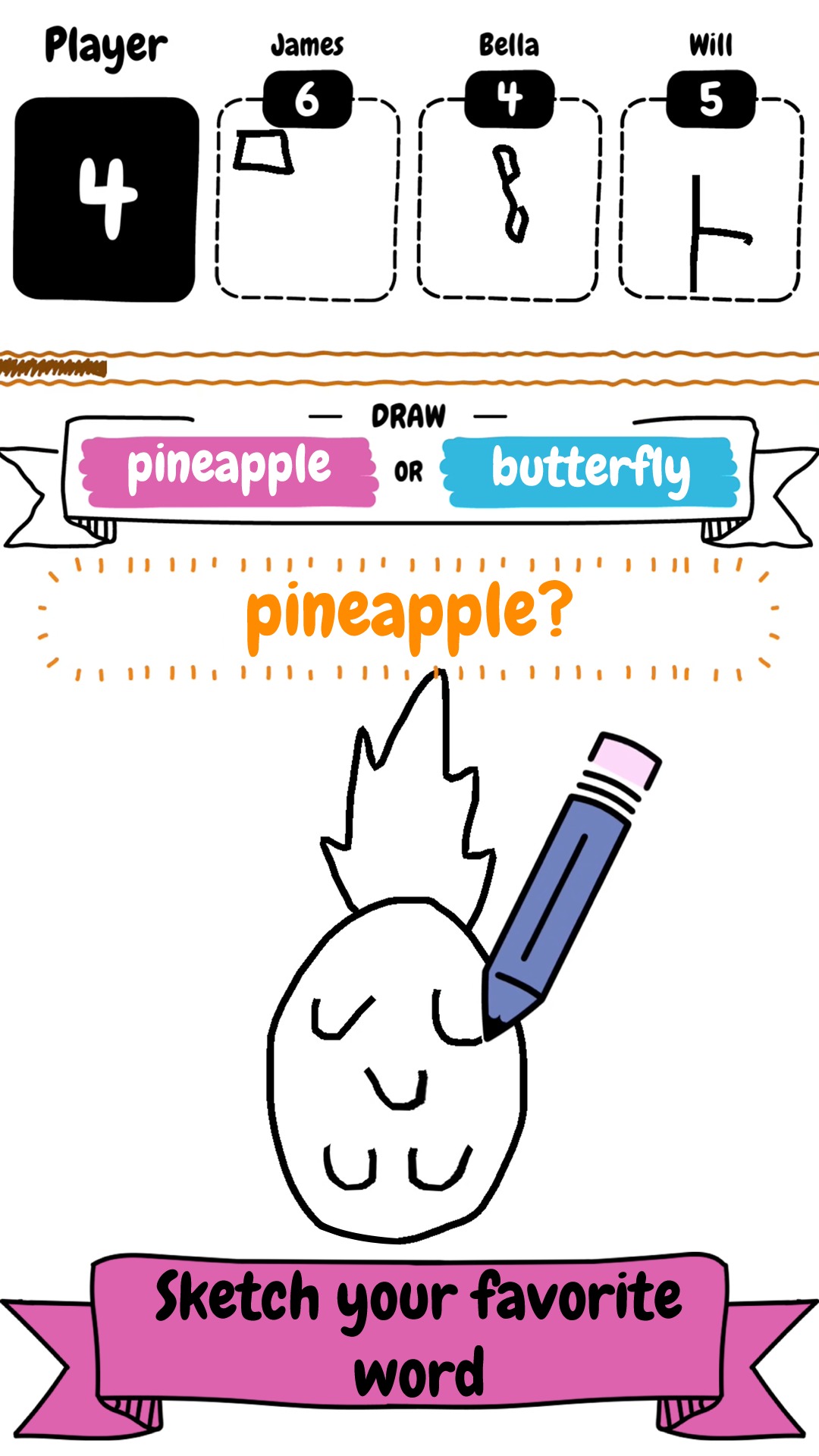 Draw With Friends Multiplayer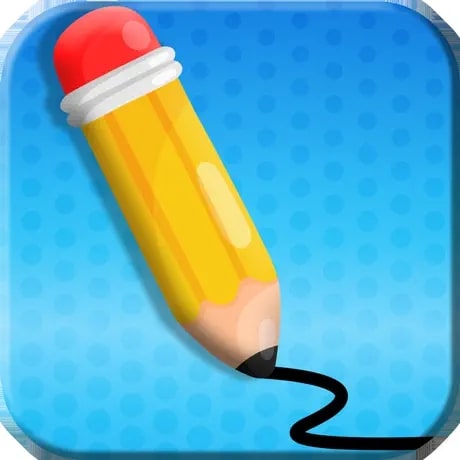 Draw With Friends Multiplayer will be a pleasant surprise for all fans of the classic Pictionary game. Draw words and guess what other participants have drawn. Choose a convenient mode of competition.
You can go up against 3 other participants at once or choose a classic battle with one player on the other side of the screen. Do not forget that each round is strictly limited in time.
The more words you have time to draw, the more points you will earn. Yet, you can lose points if none of your opponents can guess what your drawing depicts. That's why it's so important to keep a balance of time and image quality. In 1 vs 1, you can draw without rushing.
Show your opponents what you are capable of. Get feedback from your opponent in the form of emojis as support. On your way, you can earn a lot of bonuses and pleasant surprises. Use them in the game and make the path to victory pleasant and fun.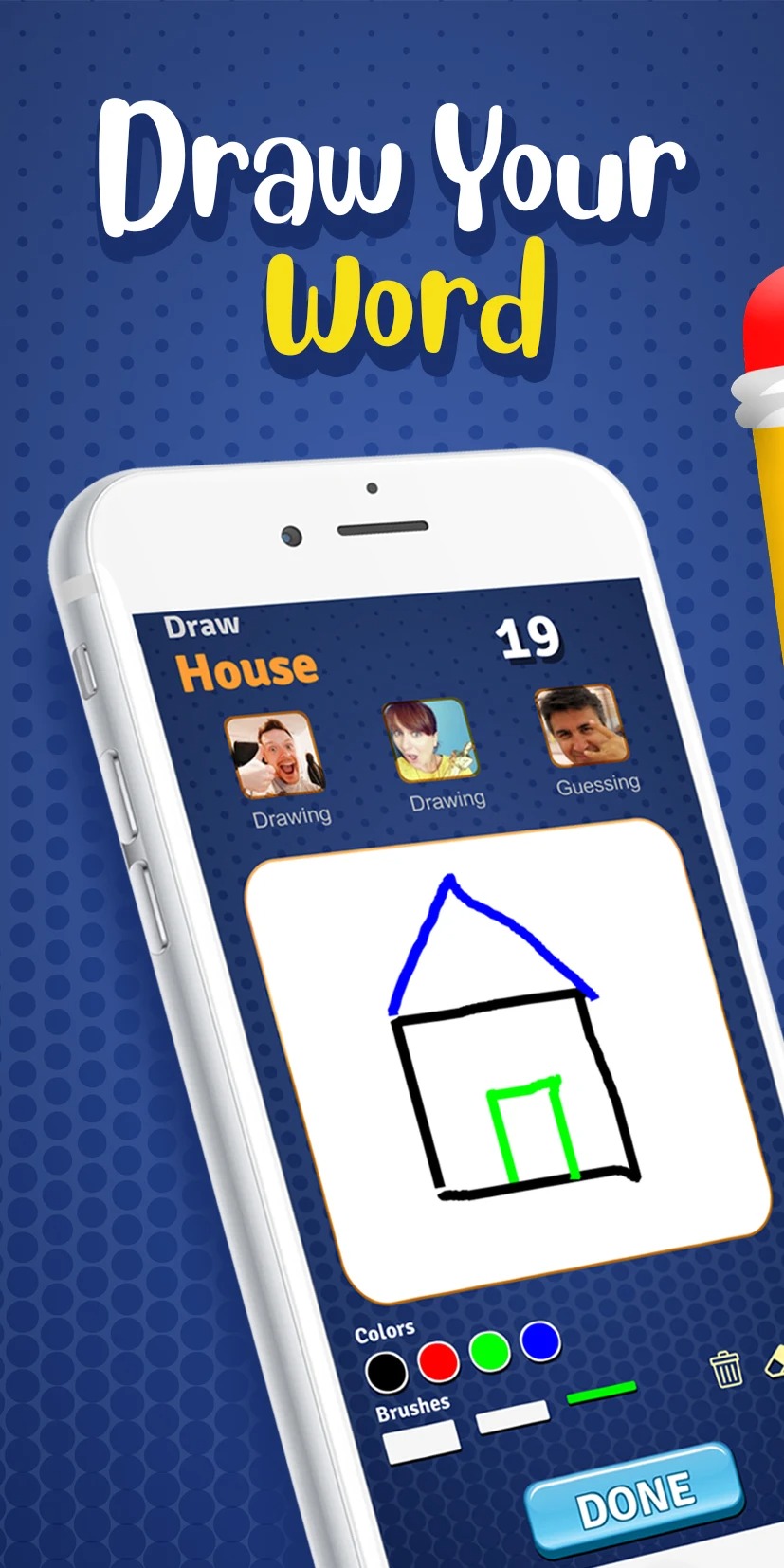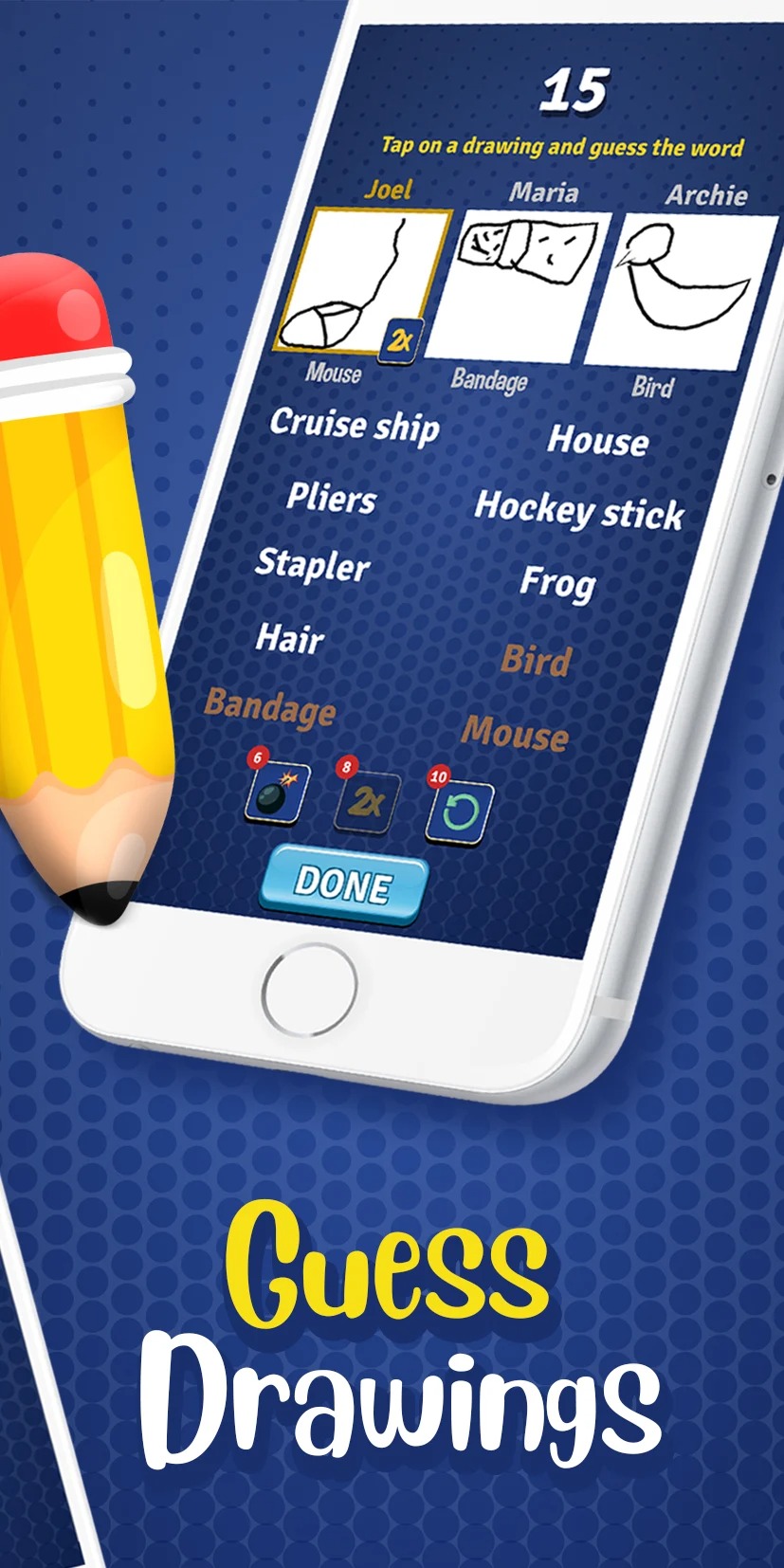 Draw & Guess by Senior Games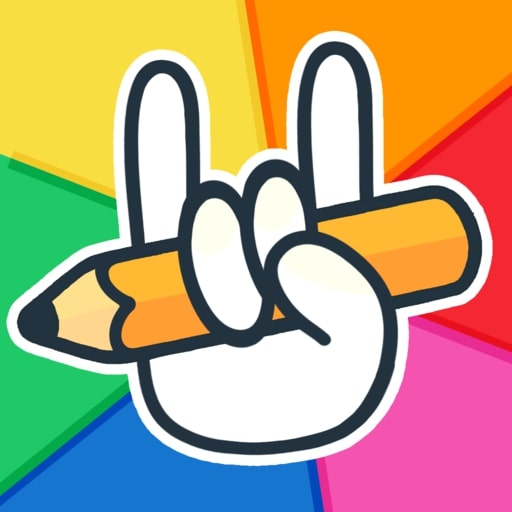 Draw & Guess will be a convenient replacement for classic board games. In this app, you will require high speed and a good mood.
A multiplayer game for everyone who loves competition and drawing. It can be played with family, friends, and colleagues. It is always at your fingertips and will help you have fun on a long journey.
The goal of the game is to quickly and clearly draw the word that appears on the screen. Other participants will have to guess what exactly you have drawn. The more guessed words on your account, the closer you are to victory.
When it's your turn to guess, look carefully at the other player's drawing and try to guess the item. The timer runs constantly, so you will have to act quickly, but without sacrificing the quality of the drawing. A great game for developing thinking and intuition. Draw & guess will be interesting for children and adults.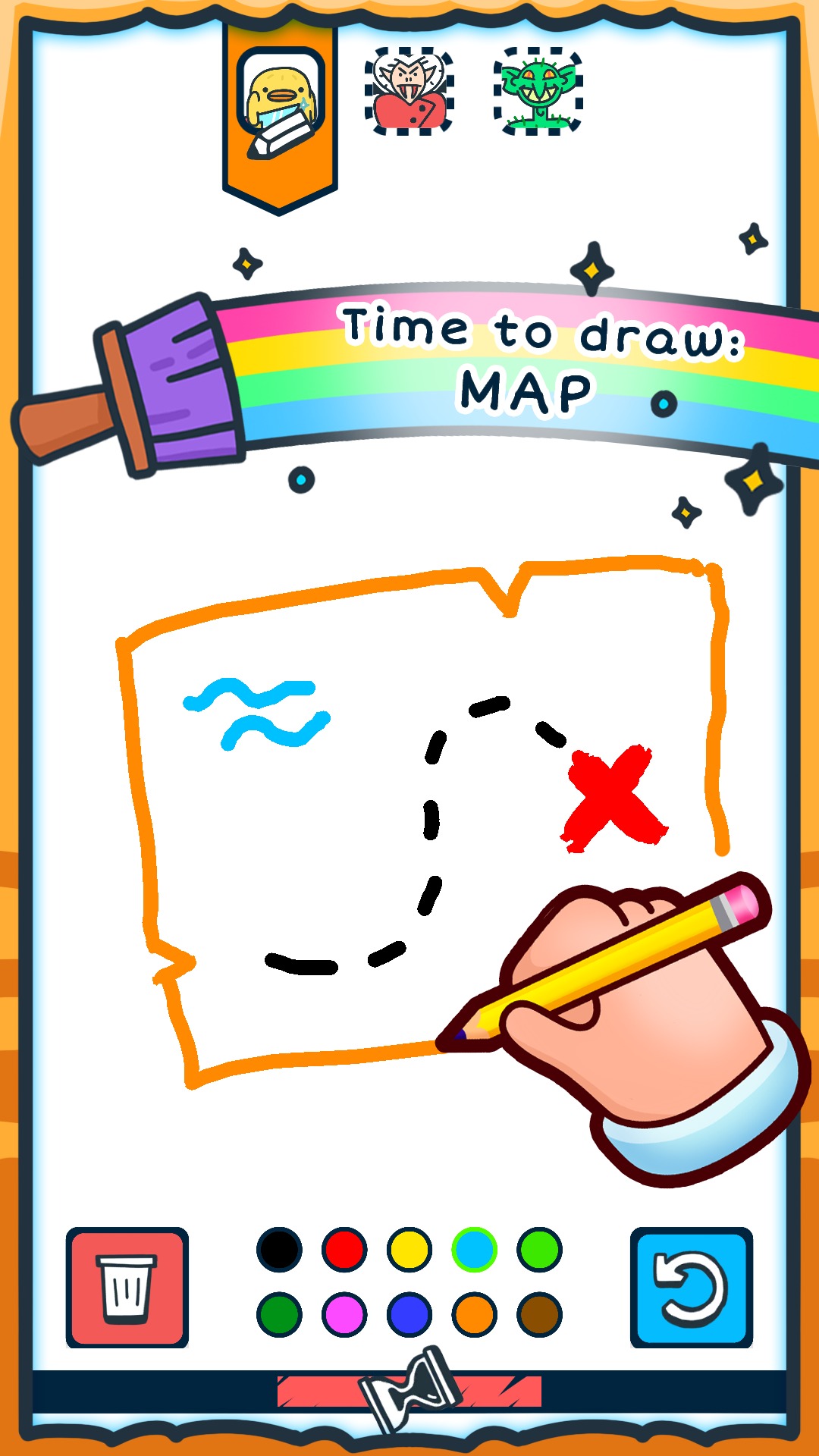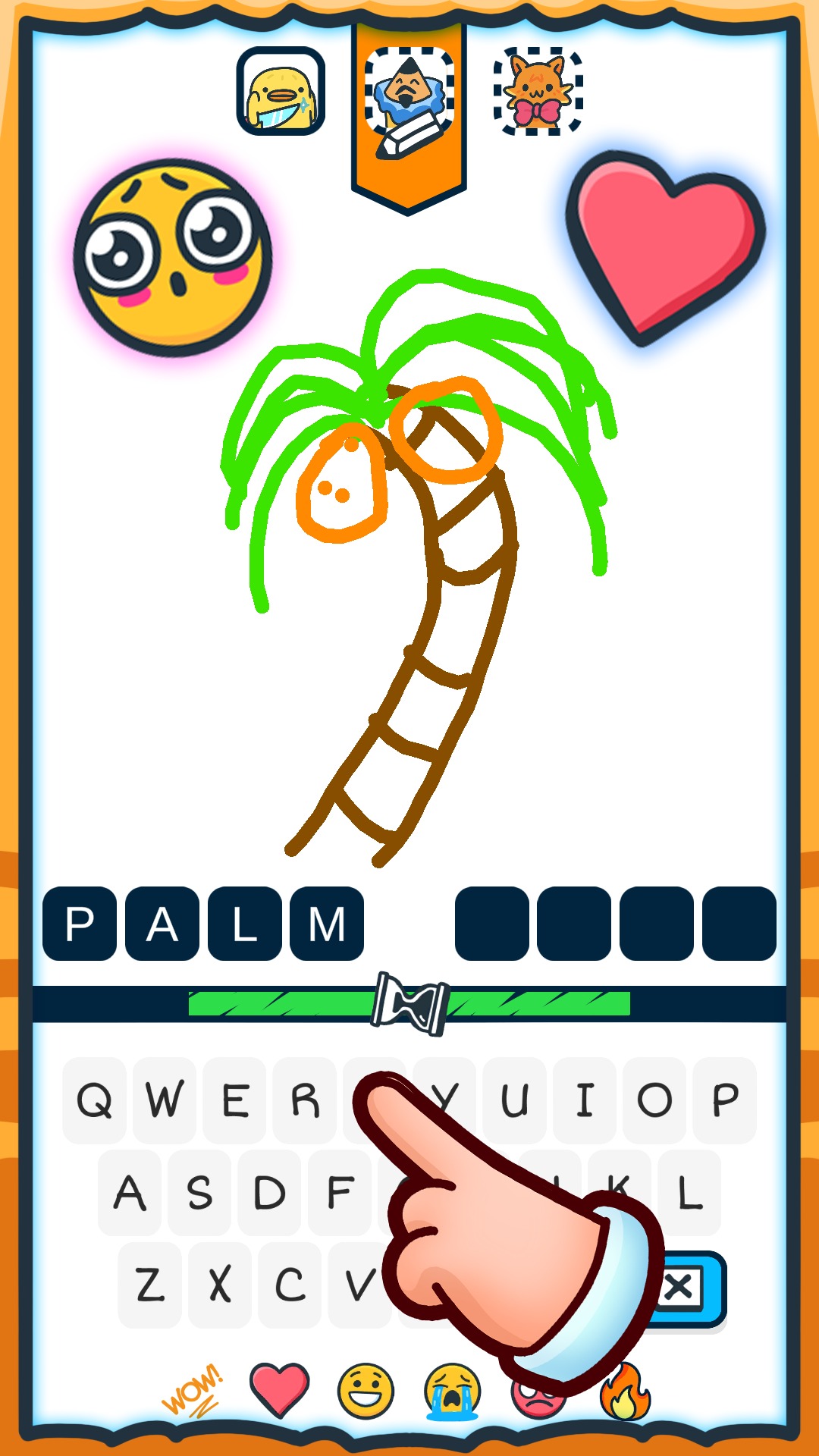 You may also like: 11 Free Photo Sketch Apps for Android & iOS
Draw N Guess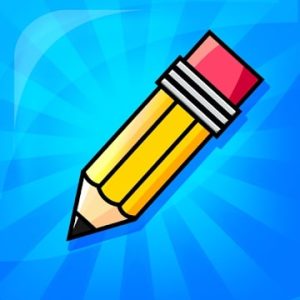 Here is another cool app. This is a real-time online draw and guess game that will be interested for kids, teenagers, and adults.

That's a great way of spending time with your friends or family.
The number of players varies from 2 to 6, meaning it is a perfect option for almost any company.
As you can see from the previous sentences, the app doesn't work offline. You need to be connected to the Internet.
Here are the best functions you will get after the download:
Talk to others

while the game is on. You can do it thanks to chatting. What is more, you can also use voice chat for instant communication.

If you don't feel like competing, you can just

draw at your own pace

. In this playing mode, there are no limitations.

Share your drawings

via Facebook and other social networks. This is done instantly, at the click of a button.
Should you face any bugs or technical problems, don't hesitate to report them. They will be fixed, as the app is being updated regularly.
Draw N Guess is free with in-app purchases. In the free version, there are some ads.
The game can be downloaded on the App Store, as well as Google Play.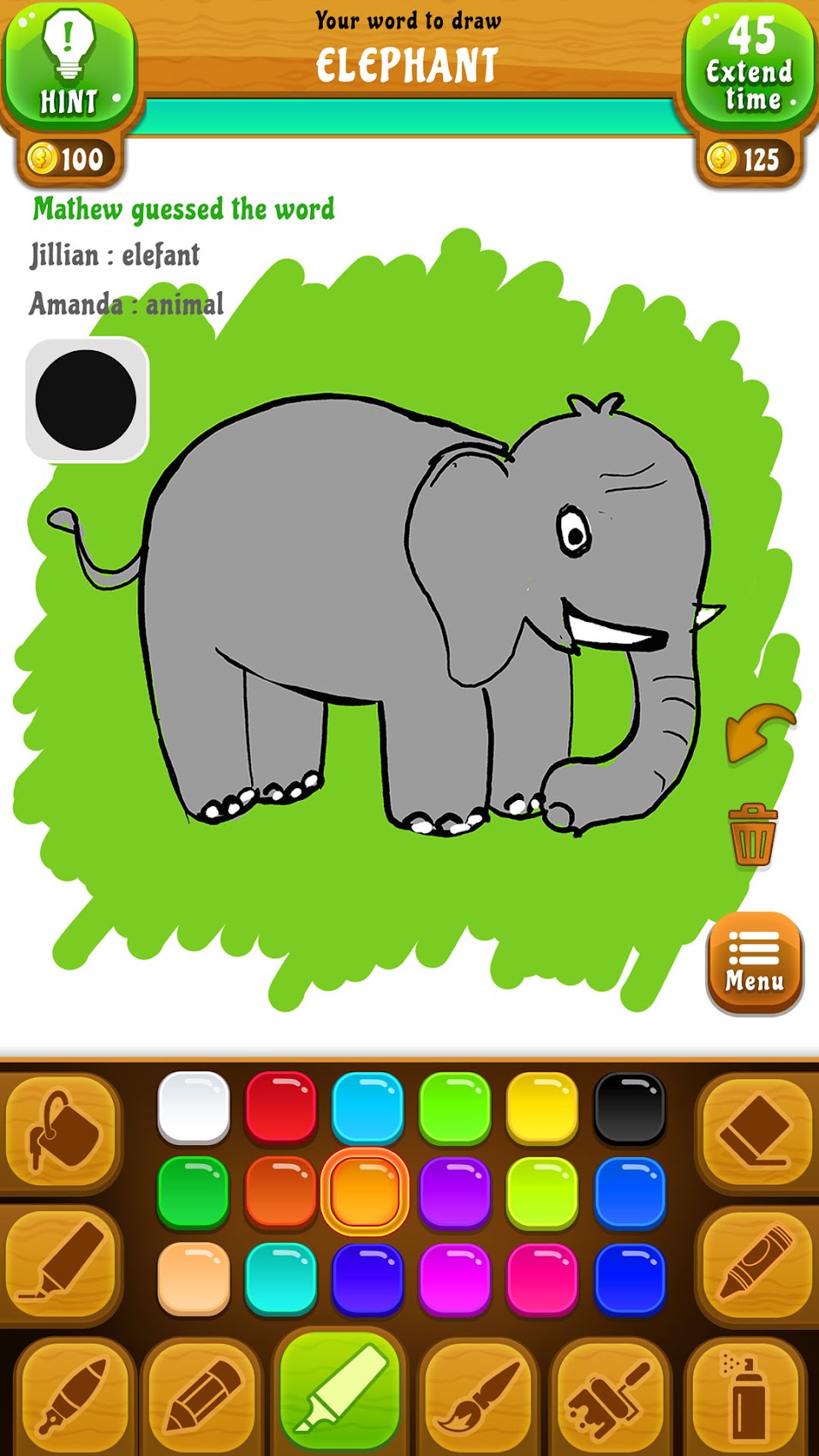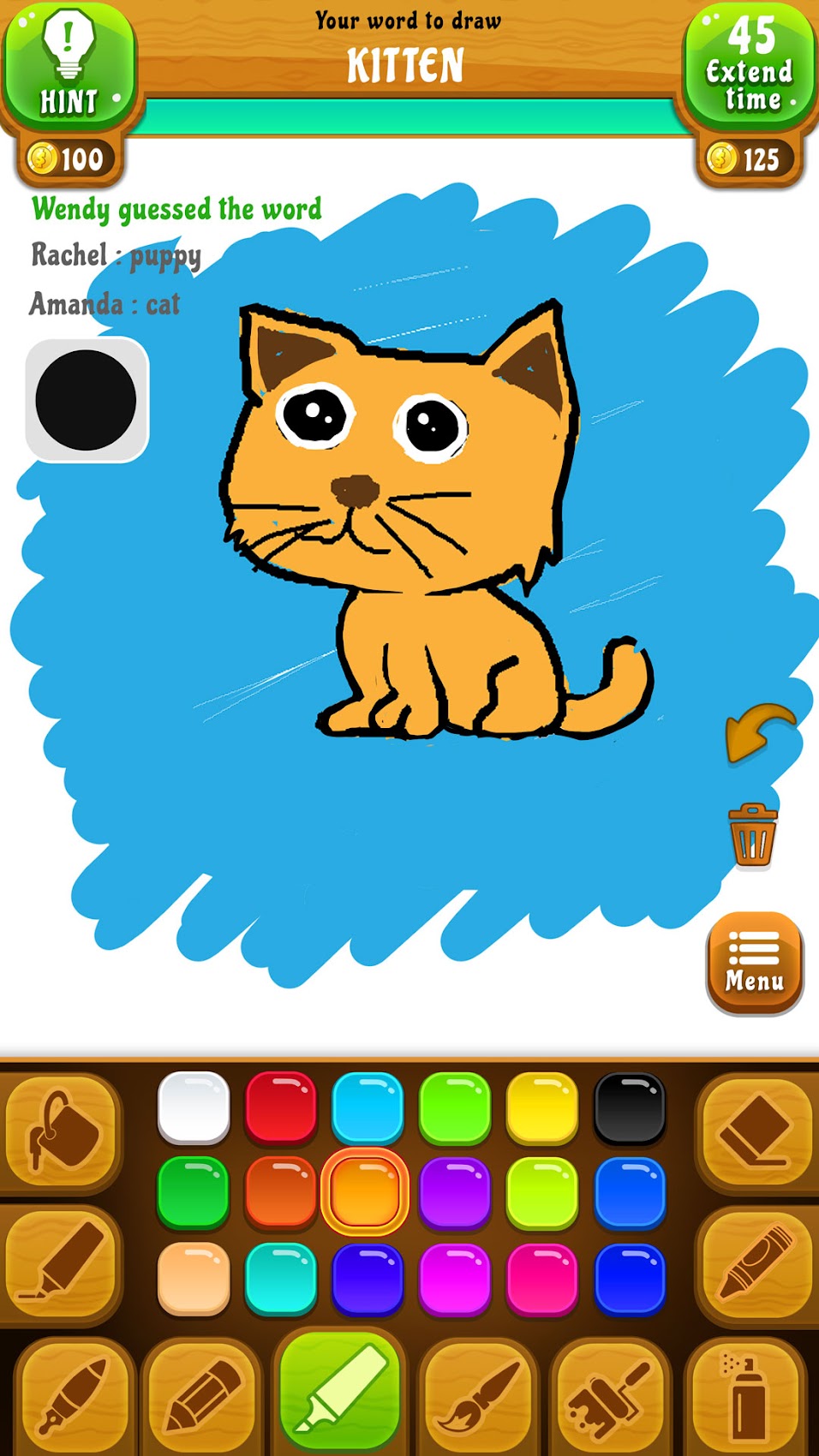 Draw & Guess Multiplayer Online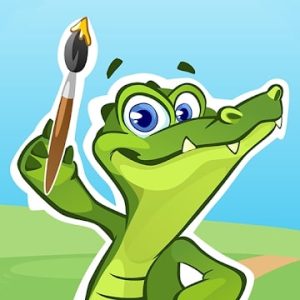 It's high time you started drawing! Draw & Guess Multiplayer is a cool and dynamic game that is a perfect option for a single-player, as well as big companies. If you have little kids, they can also take part in the game as it is super simple to understand the rules.

Let's check what you can do in this application:
This draw and guess game is

100% free of charge

. There are no in-app purchases or subscriptions you have to choose from.

The app has

a huge database of words

. It contains over 4000 words, both English and German.

Play online

with hundreds of players from all over the world. It will help you to test your guessing and drawing skills.

Save your progress

. The app is divided into levels, this is why this function will come in quite handy.

Share your cool drawings

with the world. You can easily import your pictures and download them on your device.
Draw & Guess needs at least 74 MB of memory to function well. It is rated 4.6 out of 5 on the App Store. Most users praise the app for its wide range of functions and simplicity. The game works fast and has no glitches.
Unfortunately, the app works online only. There is no way of playing the game when you are disconnected from the Internet.
You can download it now on the App Store or Google Play and enjoy playing and drawing!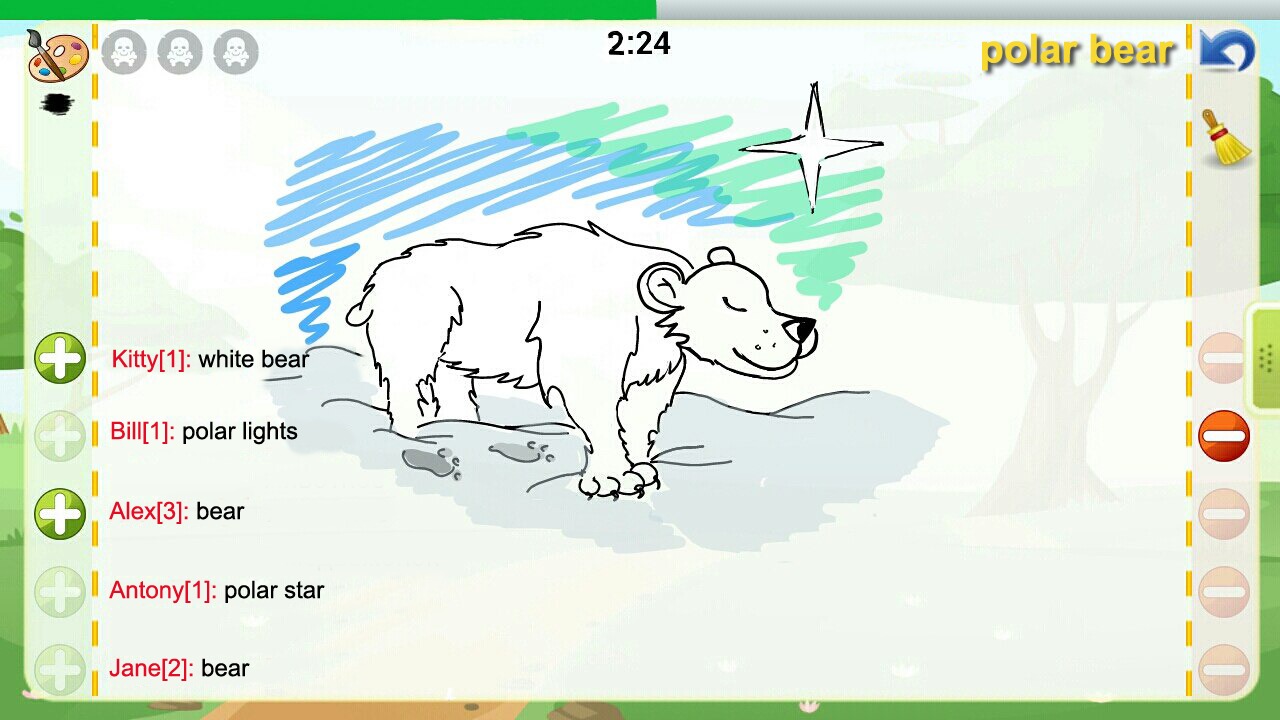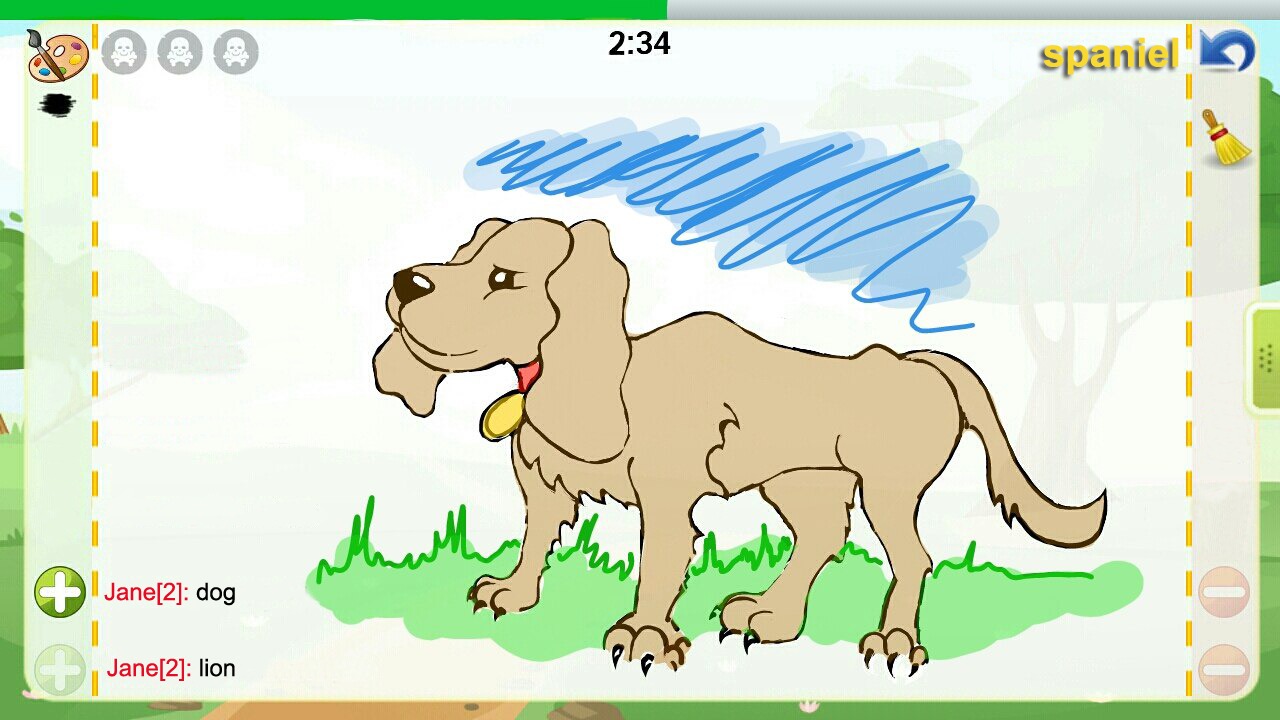 Panda Draw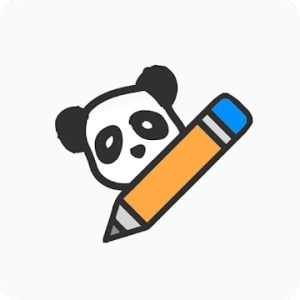 If you were looking for a good Pictionary game for Android, panda Draw is a great choice. The rules are super simple – just draw and let others guess what it is. Wait for your turn to draw and make sure you have fun.
Let's take a closer look at the functions provided by Panda Draw:
Challenge other players online

. It is a great opportunity to meet new people and test your drawing skills.

If you want to

play by yourself

, it's not a problem. There is a special single-player mode. Just draw and enjoy the process – nobody else will take part in the game.

If you don't want to choose your opponent, let the app do it instead of you.

Use random choice

and you will be given an opponent.

When you do tasks successfully, you will be given gems. You may use them later to buy some cool features.
What is more, Panda Draw is a very small and elegant application. It requires less than 9 MB.
The app with its basic functions is free. If you want some advanced features, go for in-app purchases. One purchase will cost you 0.99$.
Only Android users can enjoy this amazing draw and guess game. Get it now on Google Play and have fun!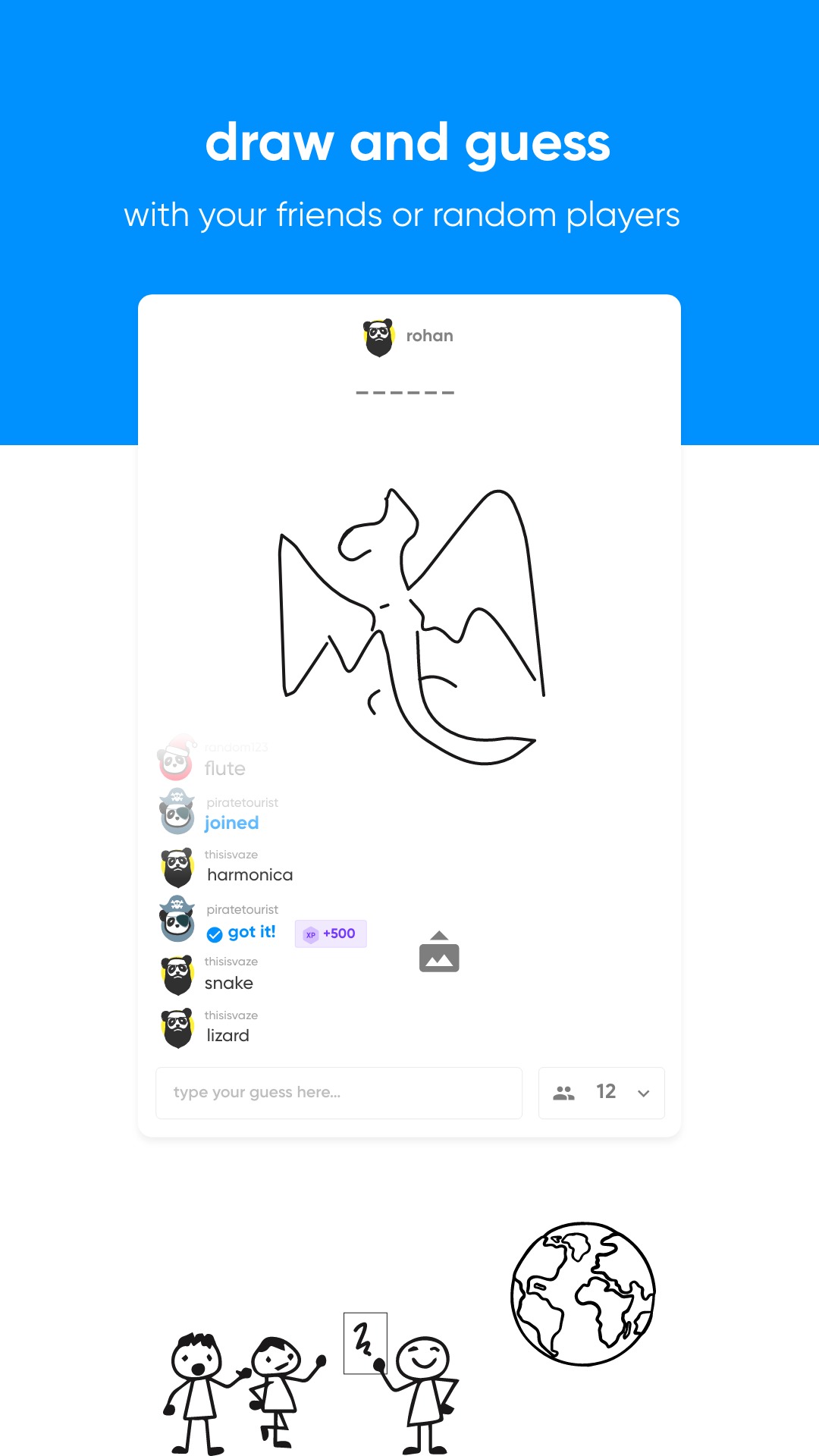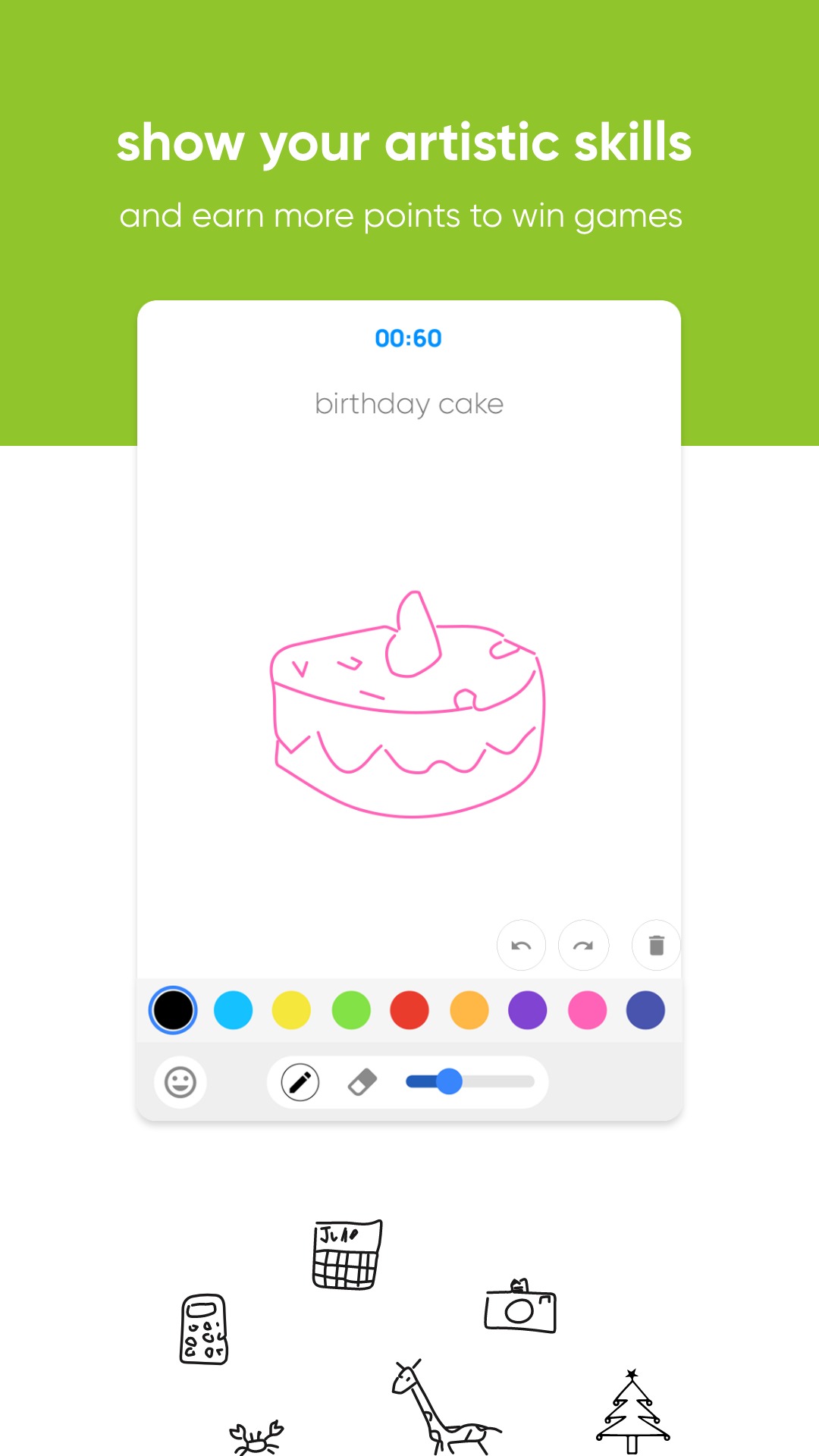 Draw Battle Pictionary Guess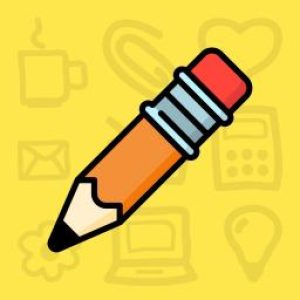 This is one of the best drawing games for iOS users. It gives you almost all the functions you need at no cost.
This game is truly universal, which makes it a perfect version for everybody. You might like to play alone and that's possible in this game. You may also want to compete with others and the game will also give you such an opportunity.
Now let's take a closer look at the functions you will explore:
It's

easy to get started

– there is no need to create an account. Just press the play button. The game will start if there is an opponent who also pressed the same button. If not, you'll have to wait for some time.

If you want to make your game a lot harder,

play with a few opponents at a time

. This will make you play and draw much faster. Test if you can do it!

Do you want to draw fast?

Set timing limitations

! In this case, the game will become a real challenge.

When you are successful, you

will get scores

. The more you get, the higher you will be placed in the rating.
However, here comes a pretty serious downside – the app often has glitches, especially when the game is dynamic and you play with more than one opponent at a time. It hasn't been fixed yet.
Should you need more than basic functions, go premium and choose the VIP subscription. It will cost you 3.99$ per month.
By the way, if you want to draw anime, we recommend that you go through these free anime drawing apps.
Please note the game needs about 139 MB to function well. If your phone or tablet is running out of memory, the game might often crash or have glitches.
Download the app for free on the App Store.