Pixel games lovers, rejoice! You have the opportunity to plunge into your favorite old-school vibe with Dribble again! With Dribble, you have access to 28 levels in 7 trippy worlds. You will have to visit the most incredible locations!
Kids will especially love this app. They will also love the month-talking apps that we picked up for them.
The game's essence is familiar and clear to all of us:
Swipe to move the funny bouncing smiling ball.
Make it collect colorful balls for more points.
Try not to run into the thorny hills and nasty BizBots, so as not to lose health.
Complete levels to unlock the next ones and then move on to the next Worlds.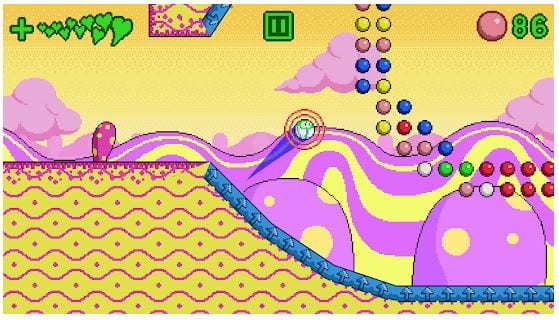 Dribble is free to play and does not require your data or registration. You can start playing immediately! Tap the screen to start, select the unlocked World (the Loony land for beginners) and level and start swiping in the direction you need.
To discover more funny games, check out our list of the best apps dancing with your picture.
You can pause the game by tapping the blue Pause button at the top center of the screen. Watch your health level shown by the bar with hearts in the upper left corner. The number of balls you have collected is displayed in the upper right corner. To exit to the main menu during a game, press pause and then the Main Menu button in the lower right corner of the screen.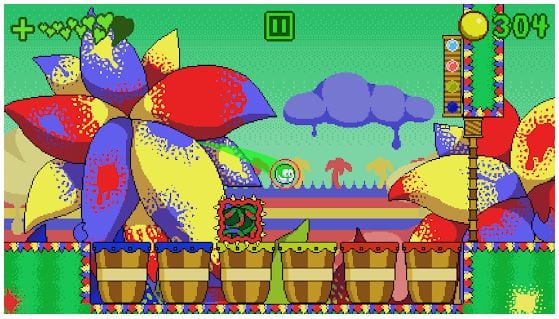 In the Main Menu, you can check which players (balls) are available to you. For this, tap the smiley button at the bottom center of the screen. Tap the Arrows button in the lower right corner to go back. Also, you have access to settings in the Main Menu. You can adjust music and sound volume, sensitivity, vibration, and even reset data in the settings. Tap the Gear icon in the lower-left corner to get there.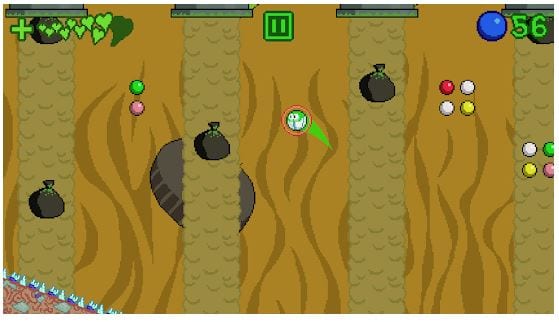 The Dribble app is designed in bright, vibrant neon colors and stylish pixel graphics. Its interface is as straightforward as possible. Dribble will not cause you any difficulties.
Dribble is a single-player game. If you want to explore some multi-player games, check out this article.
To sum up, the Dribble app is created especially for those who want to spend some exciting time playing an addictive and simple game to relax and enjoy the taste of a good old school vibe.