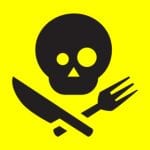 ChefsFeed is a mobile application, the idea of which is similar to the book "Where Chefs Eat: A Guide to Chefs' Favorite Restaurants": not just users or restaurant critics choose a restaurant, but also chefs. The main difference is that ChefsFeed does not choose restaurants, but specific dishes, venues, and drinks. Now in the application, 50 cities (most major cities in the US and Canada) are available, in each — dozens of local chefs advise at least five dishes. The number of cities covered by the app is constantly growing.
Who chooses
Basically, these are American chefs, the best food and beverage professionals, who advise food, venues, and drinks in places in their own cities. In the app, about their favorite dishes in New York, for example, tell Carlo of Mirarchi, David Chang, Josh Capon, Sarah Jenkins, Sean Rembold and Daniel Holzman.
Criteria of choice
Chefs are guided in the choice of dishes, venues, and drinks for ChefsFeed only by their taste. There are two ways to use the application. You can fully rely on the taste of the chef and choose the dish that he recommends, as well as the application will show the place where the chef advises to taste this dish. Hence, the second option — you do not search for the chef, but the dish — today sandwiches with crispy pork belly, tomorrow — something else. In this case, you most likely trust all the chefs who advise the dishes in advance, and in addition to the photos of the dish and the link to the restaurant, you may read their comments.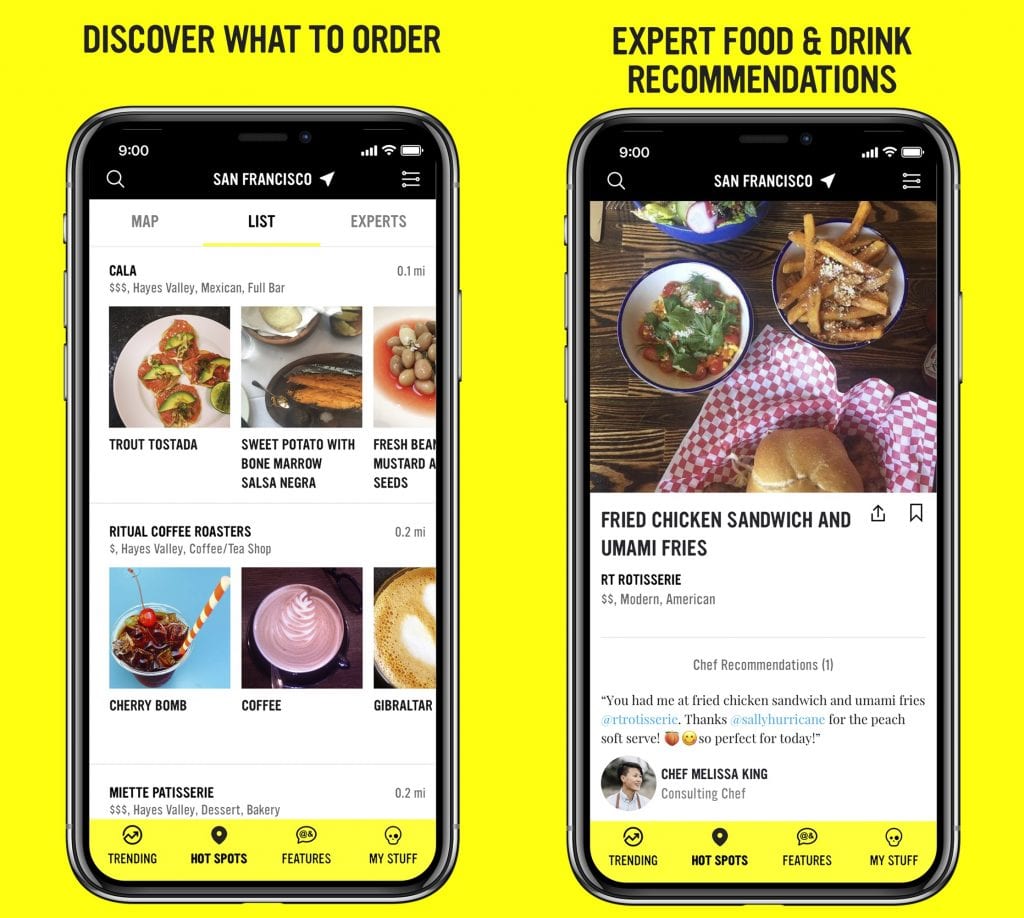 Features
You don't need to specify a city when registering; the app will automatically geo-locate you, but you can also view recommendations in other cities. ChefsFeed cover over 50 cities (most major cities in the US and Canada) and have scattered recommendations all across the country. However, the application suggests writing a letter to the office with the desire to add a particular city to the ChefsFeed map. Then you can choose to subscribe to specific chefs to follow their selection or select all.
Influence on public opinion
Cooks share their favorite dishes, venues, and drinks in different cafes, but do not advise institutions, choosing them according to certain criteria. The app is convenient when compiling a gastronomic route through the cities included in the guide: the chefs advise how to truly worship dishes in famous restaurants, and local things like "the best duck sandwich" in a small eatery in your neighborhood, "across the road," "on the corner," which has been cooked there for ten years.
In summary, we can say that ChefsFeed is an application in which you will find everything about food. Here you can find expert opinions, exclusive videos, and stories, as well as new establishments. With it, you can discover new cafes or bars and try something new and exotic.
Main characteristic:
Exclusive video about food.
Fascinating stories.
Hit lists for travel.
Recommendations from experts.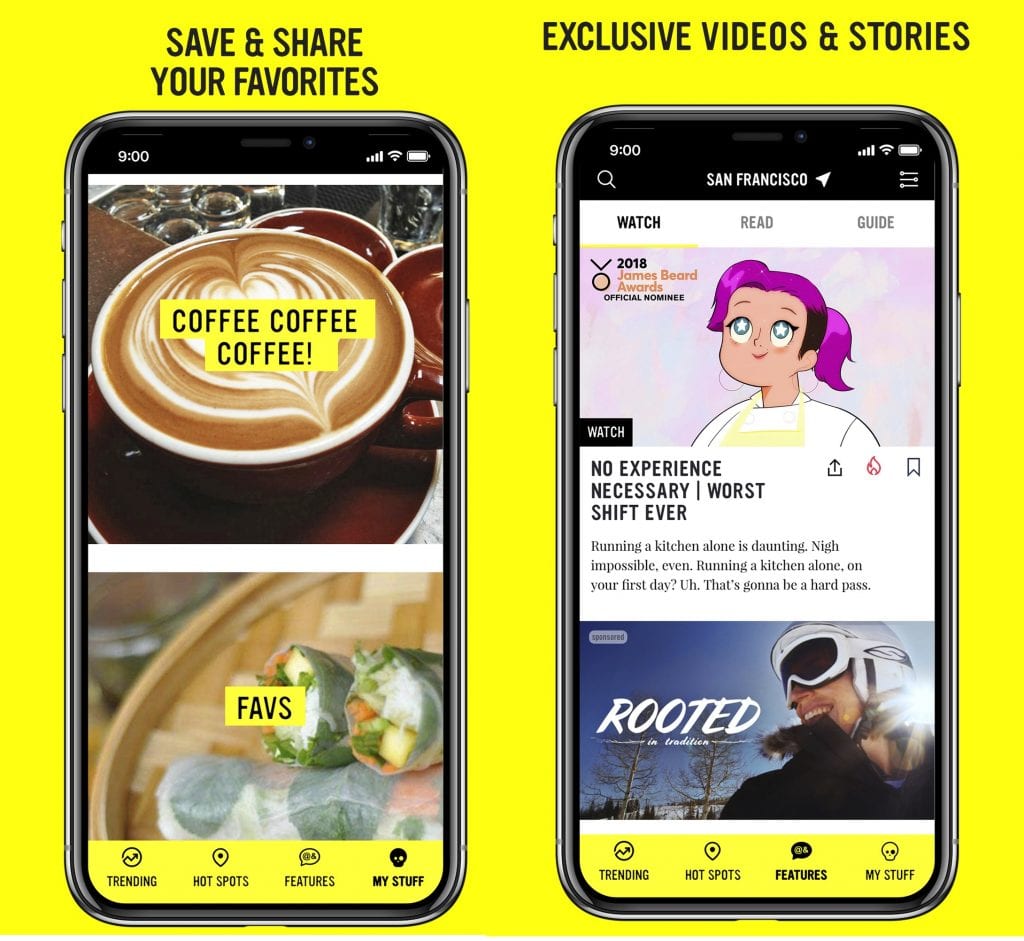 Check also, [wpsm_highlight color="green"]11 best free Restaurant Finder apps for iPhone & Android[/wpsm_highlight]