Sometimes we want to capture everything that happens around. How can we do this? You can take a picture of yourself and what is happening around you. This is a great way to share events and emotions that you feel. Programmers are developing apps that immediately activate 2 cameras.
These apps are great for bloggers and photographers. Share dual photos with your friends. You will amaze them with a detailed description of a situation or event. These apps use front and back cameras. This will allow you to capture the moment as much as possible.
There is a list of the best dual camera apps for Android. Try them all or choose only one.
You may also like: 5 Free Emoji Camera Apps For Android & iOS
DualCam
DualCam app is worth using if you are looking for a simple and easy-to-use camera app that allows you to capture photos and videos from both the front and rear cameras of your device simultaneously.
This feature makes it ideal for capturing moments where the user wants to capture their reaction as well as the scene in front of them.
The app also allows users to switch between the two cameras with ease, making it possible to capture a wide range of shots.
Users can easily switch between the front and rear cameras by tapping on the screen, and there are a few settings that can be adjusted to improve the quality of the photos and videos.
However, some users have claimed that the app can be a bit slow to start up and that it occasionally crashes during use. In addition, the app's camera quality can be hit or miss depending on the device being used.
Furthermore, you can sometimes face freezes and bugs which are distracting during the app's usage. Some users have also noted that the app does not always work as expected, with some photos and videos being blurry or poorly lit.
Advantages:
Simultaneous front and rear camera capture.
Easy to use.
Drawbacks:
The app can be slow or crash.
Graphics could be improved.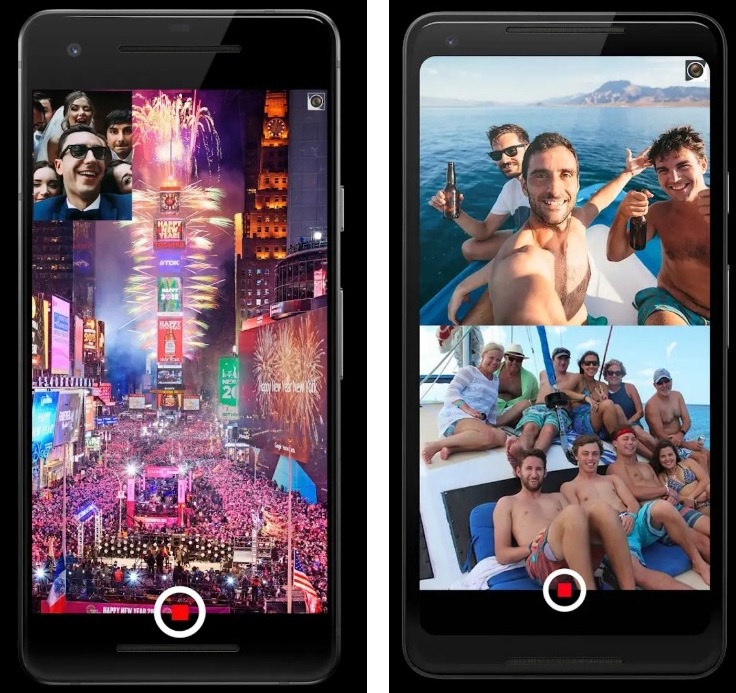 You may also like: 11 Best Infrared Camera Apps for Android & iOS
DelfieArt
The DelfieArt app is one of the most outstanding apps for creating unusual photos. It perfectly copes with the task at hand, namely taking pictures on the main and front camera of the mobile device. And all this can be done instantly in real-time.
There are three modes available, and each of them allows combining photos in any way that suits you. It's easy to switch between these modes with a special button.
When taking selfies, there are also editing elements available while you take them. So, what seemed impossible before, is now available to any user of this service. And it is worth noting that all the tools can be used absolutely free of charge.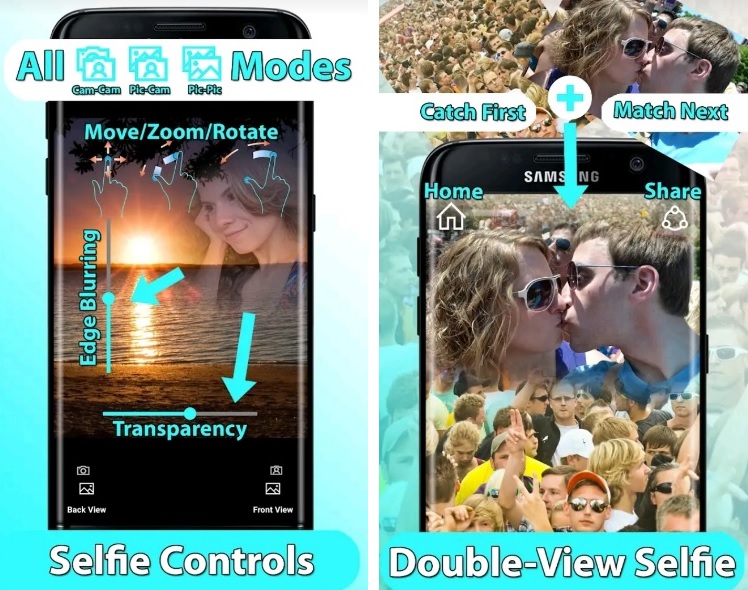 Dual Camera-Smart View
Dual Camera-Smart View is a great app that does a great job of its primary function – taking pictures on the main camera and front camera at the same time.
The finished images can be instantly edited into a single photo using a variety of methods. For example, vertically, horizontally, or with picture-in-picture mode.
The first time you start the program, you have to choose the default camera. You can change all the parameters later on in the settings. The result can be shared with friends and followers on Twitter, Facebook, Instagram or sent via WhatsApp.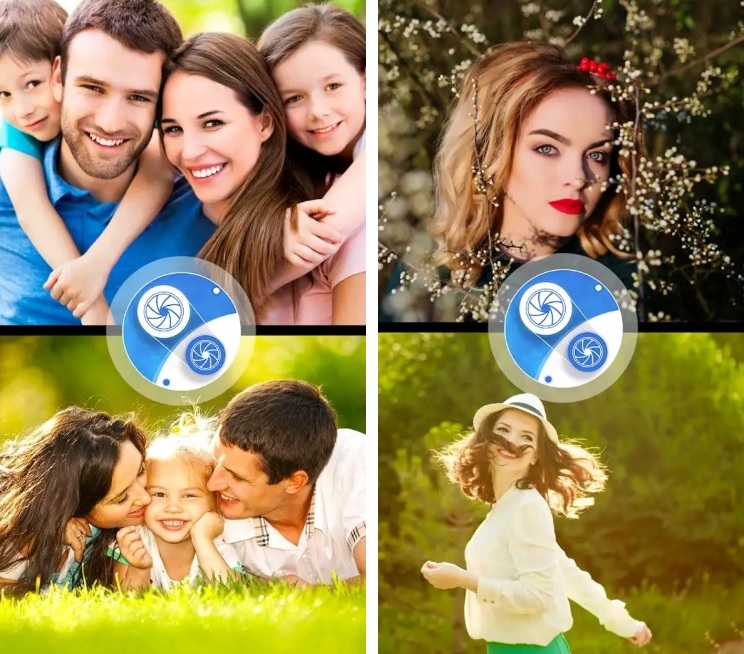 Smart Front Back Dual Camera
You can take 2 photos at the same time. The app allows you to take a photo with one camera, then you can select a frame and take a photo with another camera. You will receive a dual photo. Use frames. The app has many frames for every taste and event. All the events around you can be in your photos.
Use the zoom and rotation. Your photos will be the most beautiful. If you are a photographer, you can capture yourself in your photos. Everyone will know that you took these pictures.
You can take audio photos. Click on the sound button to record it. The app supports a selfie stick. The app has been installed more than 100 thousand times.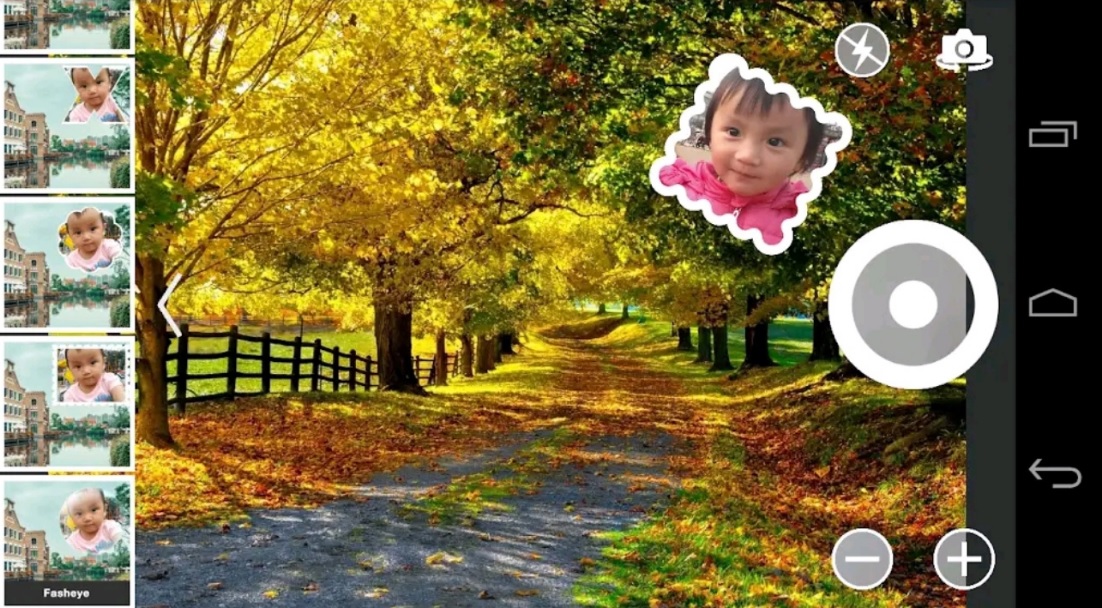 DuoVision Camera
The DuoVision Camera app lets you take pictures in picture-in-picture mode. A basic camera does not provide such a mode, so this app should definitely be installed on your phone.
Among the interesting modes of the service is the panoramic mode. So, shooting yourself on the front camera, you can add a panoramic view as a background shot on the main camera of your smartphone.
This free app also offers other options, which you can familiarize yourself with. The interest and design of the app are praised by other users, which is also a clear advantage.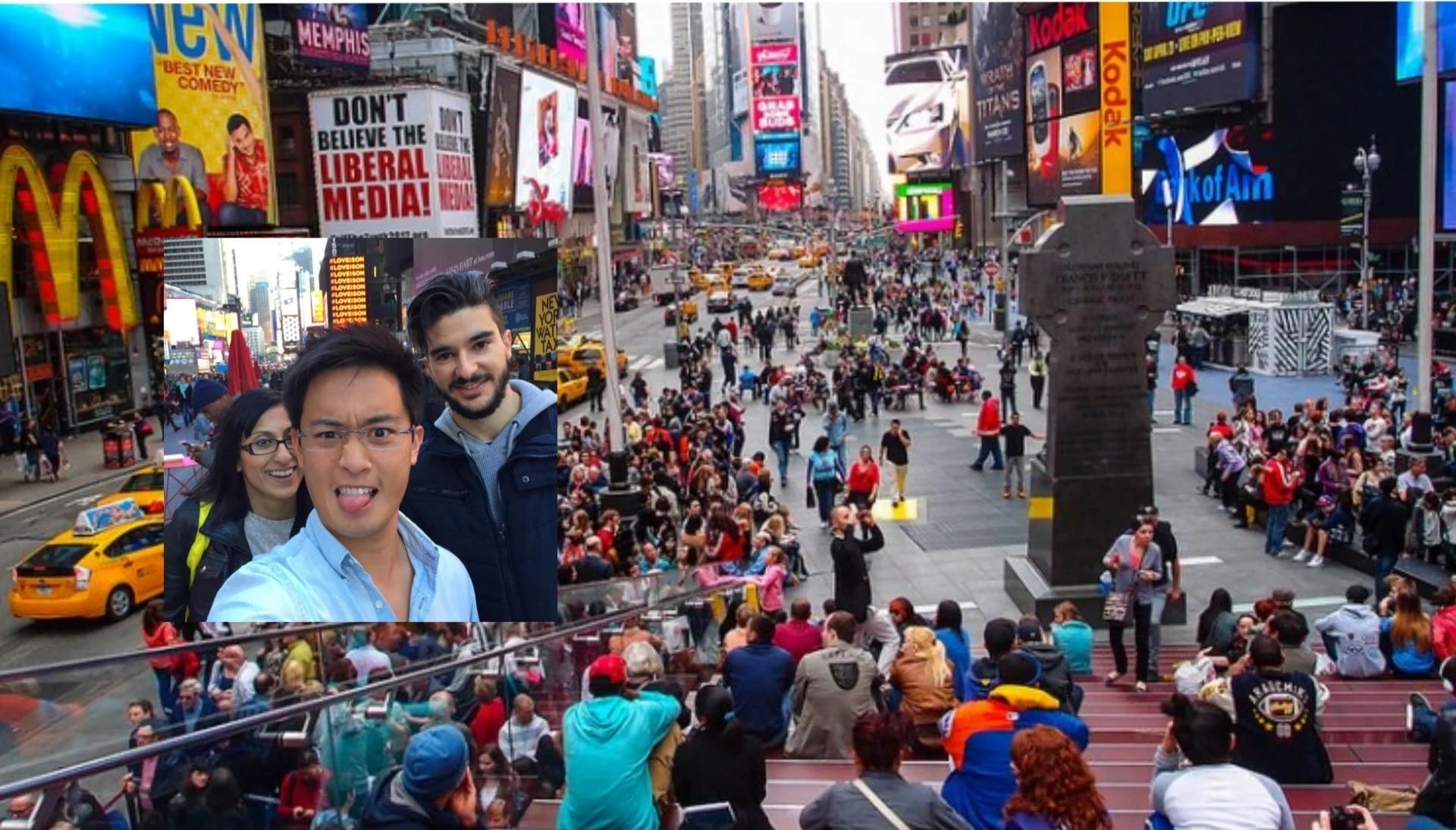 You may also like: 10 Best Portrait Camera Apps for Android & iOS
DualCam Capture
This app is worth using if you're looking for a simple way to capture creative photos and videos.
The app offers a simple interface that allows you to toggle between front and rear cameras easily. You can switch between photo and video modes with a single tap, and the app offers several filters and effects that you can apply to your shots.
One drawback of the app is that some users have reported freezes and bugs, particularly when using certain filters or effects. Also, some users have complained about the app's tendency to drain their device's battery quickly.
Many have praised DualCam Capture for its simplicity and effectiveness in capturing photos and videos using both cameras.
Advantages:
Dual camera functionality.
Simple interface.
Filters and effects.
Drawbacks:
Occasional crashes.
Battery drain.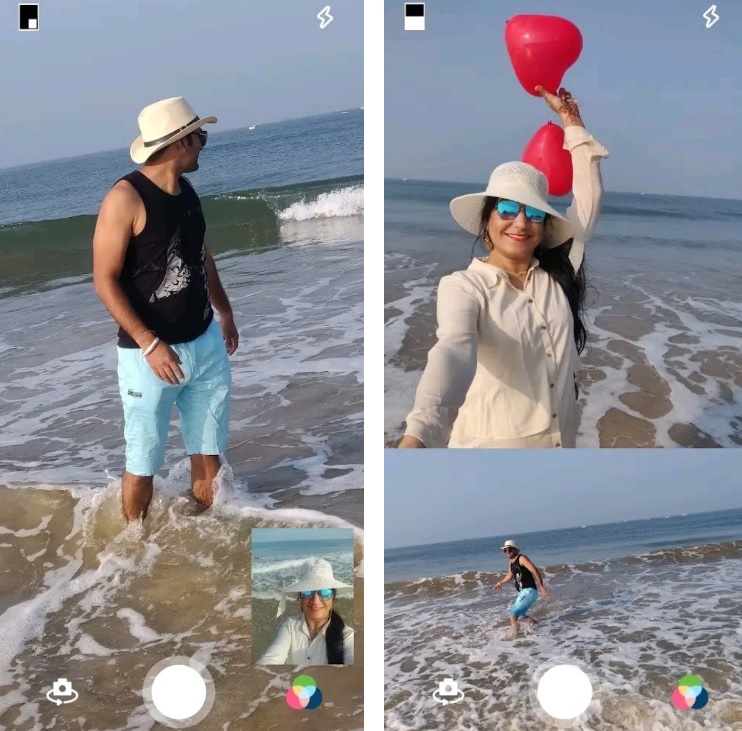 Dual Camera Front Back Camera
This app is designed to integrate your picture from the front camera into an image that is photographed with the main camera. Both photos can be taken at the same time. You can combine them in any way that suits you. For example, vertically, horizontally, or even using the blending tool.
There's also basic editing functionality available for the final image. Take advantage of unusual effects, apply fun stickers, and more.
Share the result on any of the available social networks. So, there are Instagram, Facebook, Twitter, email, and other ways to share. To use all the features of the app you do not need a permanent connection to the Internet. At the same time, you can use all the features for free.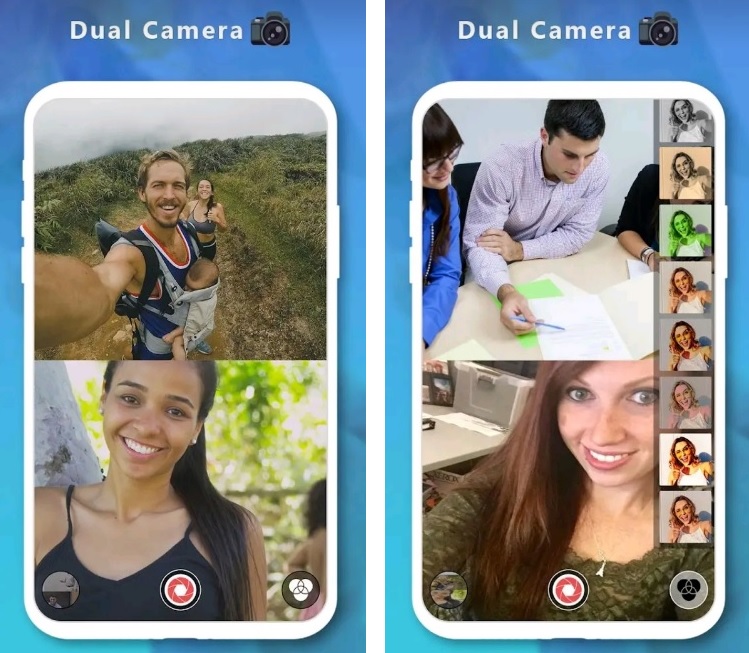 USB Dual Camera
This app is a useful tool for users who want to utilize two cameras on their phones right at the same time.
Install this app on your phone, log in to it, and activate the dual camera shooting mode. It's very easy to do, just click on the appropriate button on the main screen of the app. Then start creating the video.
You will get high-quality shooting from both the front camera and the back, however, keep in mind that a lot depends on the quality of your phone's cameras.
There is also a feature to adjust the video settings. Though, if you want to use all the functions, you have to buy the Pro version.
However, it can be quite buggy and unstable, with some users reporting crashes and freezes when trying to switch between cameras or adjust settings.
Advantages:
Allows simultaneous use of two cameras.
Easy to use interface.
Drawbacks:
Can be buggy and unstable.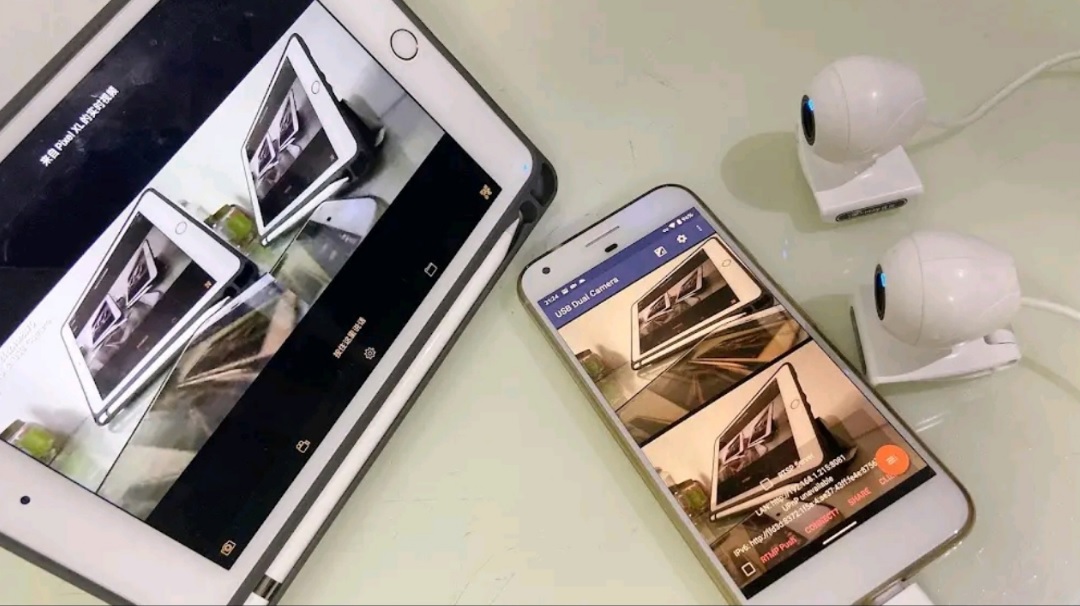 You may also like: 7 Best pet camera apps for Android & iOS
Dual Camera – Video Front Back
This is software for your phone to make videos via two cameras of your device.
This feature allows users to create videos that capture both the front and rear views of a scene or event. The app also offers various recording options, such as recording in different resolutions and frame rates.
However, the app can be a bit difficult to navigate, especially when switching between the front and rear cameras.
The user interface is clean, but the design is not particularly visually appealing. The app lacks any significant animations or visual effects, which may make it feel a bit dull for some users.
However, it does not offer any editing features. After recording a video, users must export it to their device's gallery and use a separate app to edit it.
This limitation can be awful for users who prefer an all-in-one app that includes both recording and editing features.
Anyway, there are crashes or freezes during recording. However, these issues appear to be relatively rare, and most users have not encountered any problems.
Advantages:
Simultaneous recording using both front and rear cameras.
Various recording options.
Drawbacks:
No editing features.
Average graphics.
Navigation can be difficult for some users.
Rare issues with the app crashing or freezing.