Let's be real: we all love TV Shows. Nothing compares with spending an evening with mates in front of a TV watching your fave characters. And what can be better than a good game adaptation of your favorite show?
That's why we've rounded up the best mobile games based on TV Shows (Android & iOS) you could try. Get ready to immerse yourself in a Game of Thrones strategy game or a Kim K life simulation one!
These games are a great way to relive your fave stories and get acquainted with the characters you love so much. And these are perfect for the fans waiting for the new season to arrive, too! Let's get into it!
KIM KARDASHIAN: HOLLYWOOD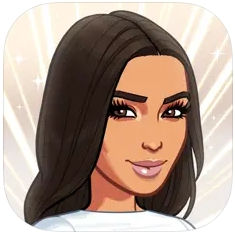 If someone does not know who Kim Kardashian is, it is likely that this person has been in isolation for the past 20 years. The celebrity has become so popular around the world that few of her admirers will be able to remember exactly what the girl became famous for.
Keeping Up With The Kardashians show is watched by millions of people, and the famous family did not miss the opportunity to launch another product – the application. KIM KARDASHIAN: HOLLYWOOD allows you to create your own star and conquer Hollywood under the patronage of Kim.
During the game you will have to create your own character, building it from hundreds of different styles. Real fans will even be able to recreate the image of Kim herself, using it in the game.
You will find yourself in the world of celebrities, where you will be chased by fans, and paparazzi, as well as will visit various social events.
KIM KARDASHIAN: HOLLYWOOD is easy to synchronize with your Facebook account, so you can pass the game together with your friends, in the process of developing your character as a model, designer, and so on.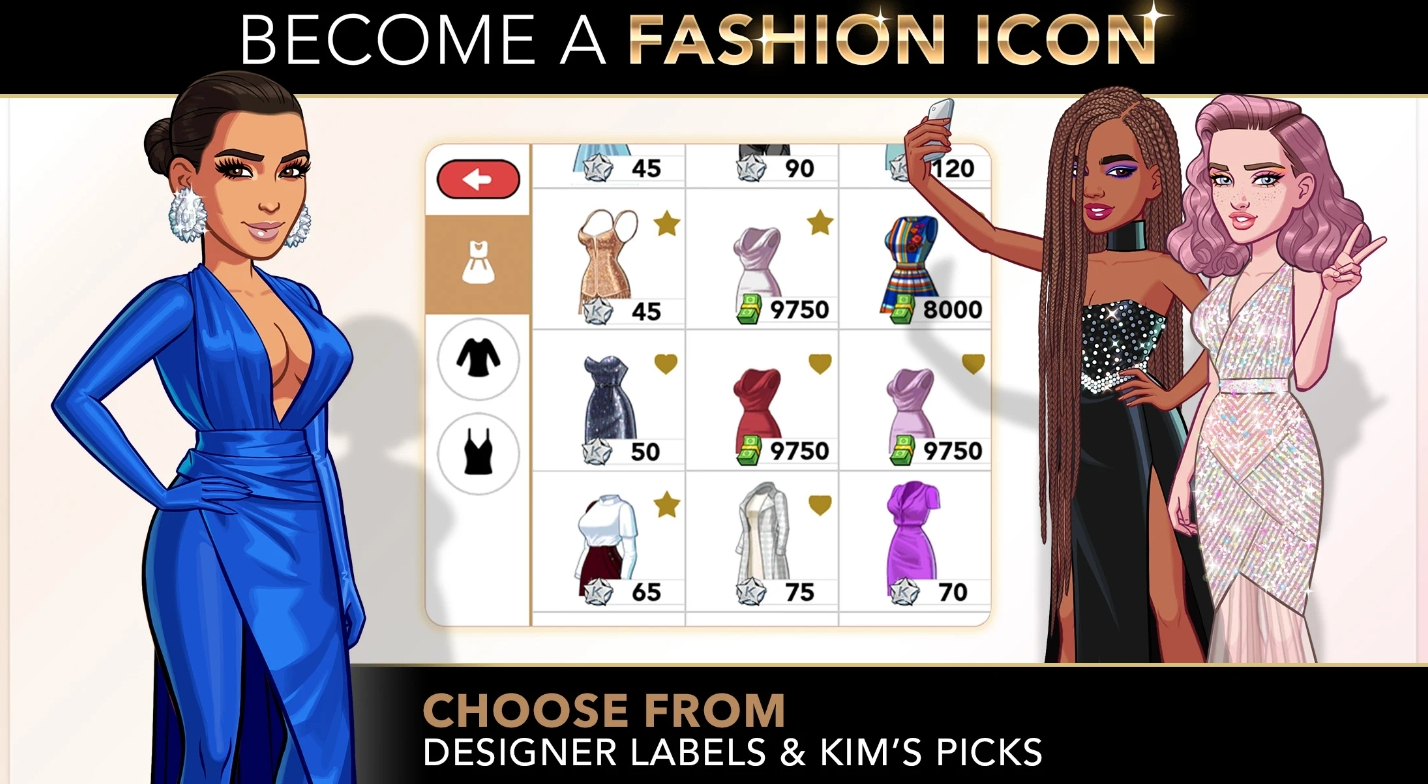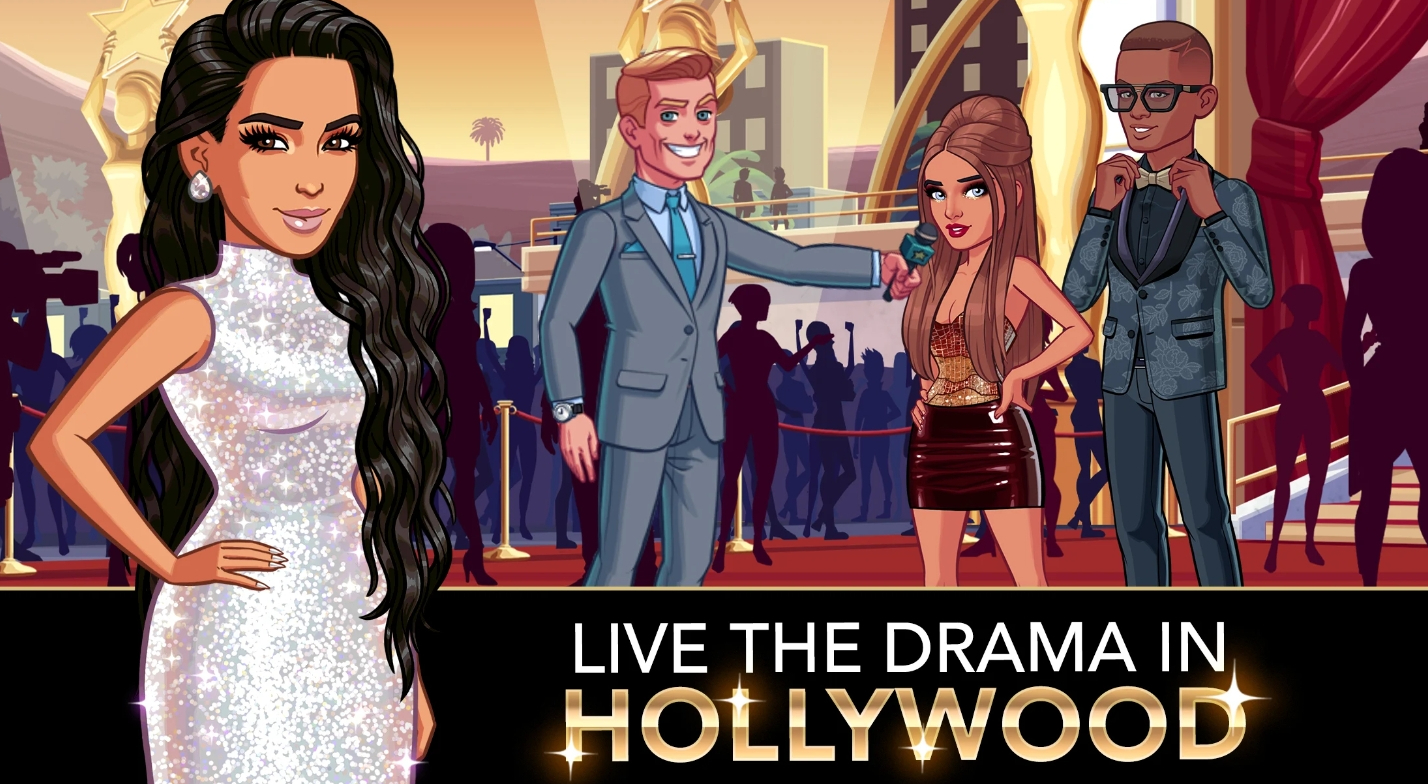 You may also like: 11 Best Celebrity News & Gossip Apps
America's Next Top Model Mobile Game: Full Edition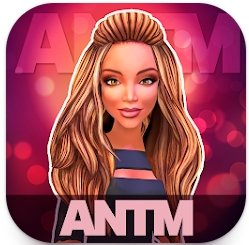 America's Next Top Model is the most popular show on TV, which hundreds of girls dreamed of getting into. It was a reality show where participants tried to conquer the best podiums in the world and to prove themselves as real professionals.
Tyra Banks was the host of this show, helping some models to become the best version of themselves. In the game, this detail is preserved: here your developments will continue to be carried out by the famous model, and you will have to use this chance at 100%.
In addition to America, in America's Next Top Model you are invited to become a global star and visit shows in different countries. As you move up the career ladder of the model business, you will meet in the game various celebrities who are recognized as the most fashionable.
When you become a real star, America's Next Top Model will offer you to choose your own style and models with which you will work in a team. Follow the dream in the fashion world – at least on your smartphone screen.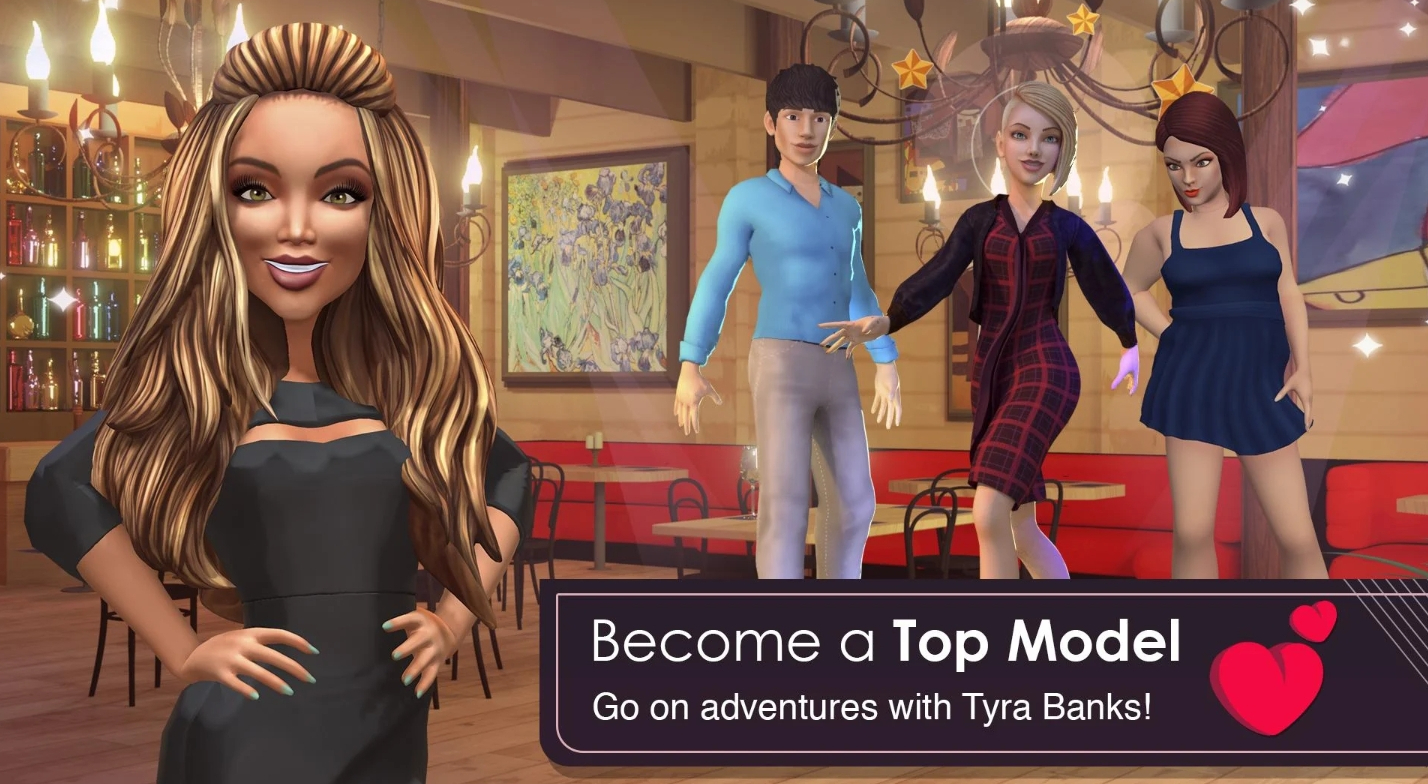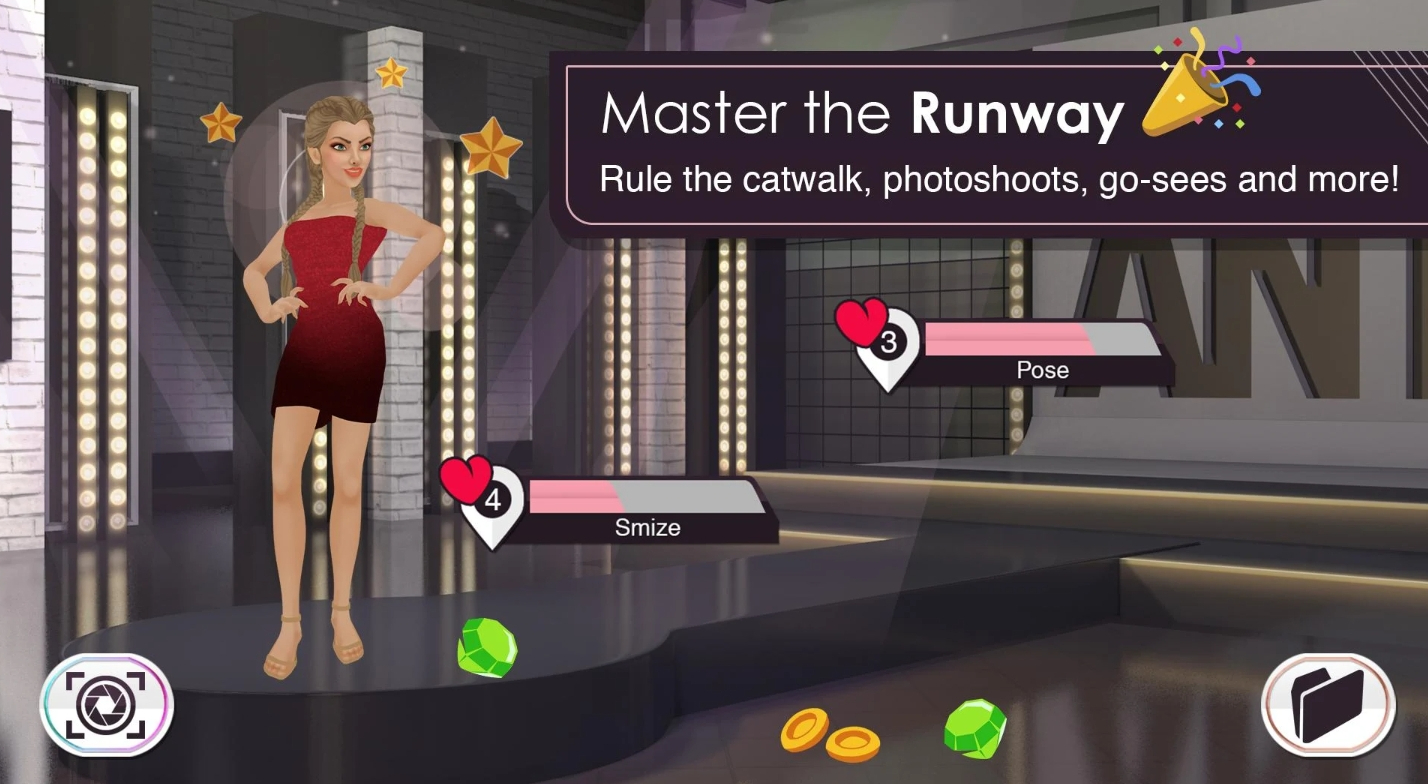 Game of Thrones: Conquest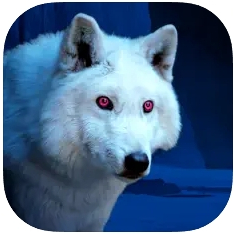 Well, you've probably expected to find a game based on this show on our list, and here it is! It may not be the most complex out of them all, but it will surely be a pleasure for all the fans of GoT. The game lets you grow your own dragon and raise an army to conquer the power of Seven Kingdoms.
As you may guess, this game is all about strategy (so is the show). It contains all the great houses that you may rather make your allies or greatest enemies. And let's not forget about the unstoppable army of the dead that is coming from the north.
Plus, all your favorite characters are included, and you can rank them up in RPG style. You'll get to collect up to 70 hours from GoT and use them in battles. The app lets you build a defense line, research new resources, and make sure the economy is holding on in such tough times too.
As for the dragon part, you'll be able to build a full-on dragon pit and gather rare eggs to hatch. You'll be able to name them train them and take care of them too.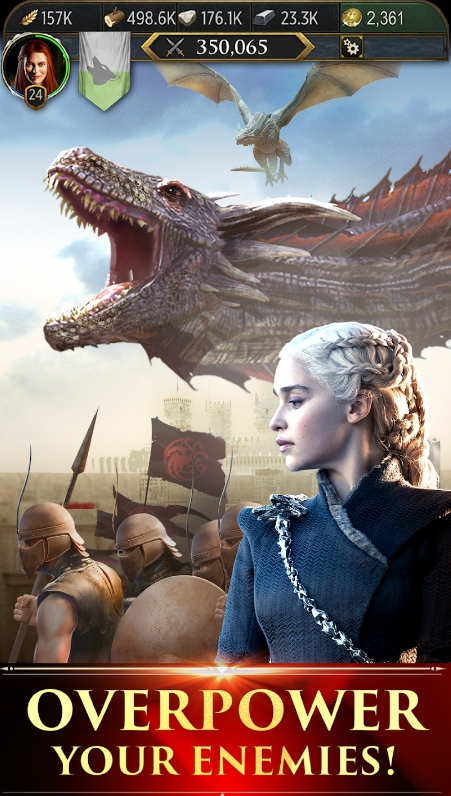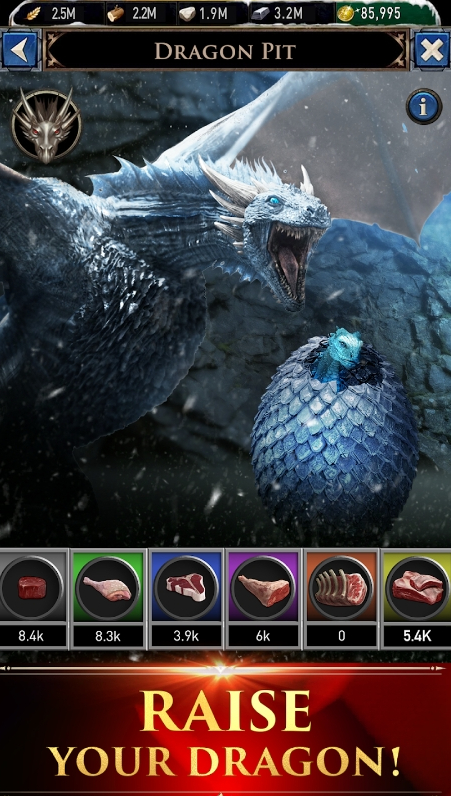 The Walking Dead No Man's Land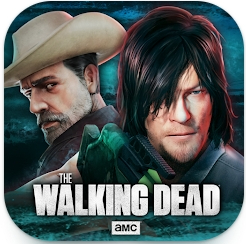 Although the show has fallen out of its glory, we all remember the time when it was the most breathtaking story that kept us at the edge of our seats. And this game lets you live part of this story on your own.
The concept is to be expected: it's a zombie survival RPG that lets you collect characters and try to live up to everything life throws at you. The top aspect of this one is that the story it tells is far from being over. The new chapters keep getting added, and there's always smth new for you to experience here.
You'll be able to form alliances to maintain your survival and protect your shelter from zombies. And if you're in the mood for a bloody mess, there's a mode that lets you stand against hordes of zombies until your last breath.
The game also covers some of the iconic moments of the show, and you'll be able to get through them on your own. Don't forget to explore the map to gather resources and meet new characters. And make sure to be strategic and react quickly: it's your only chance of survival.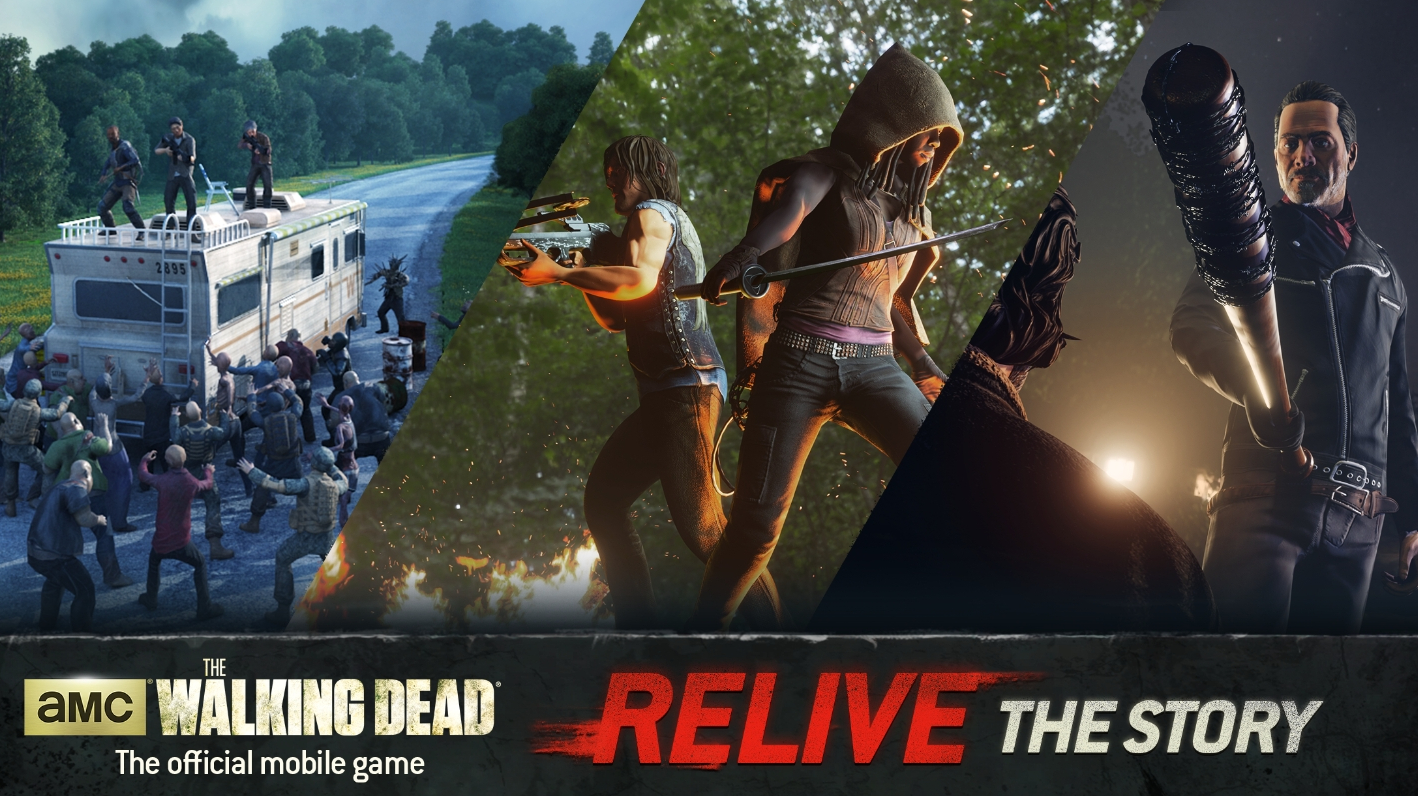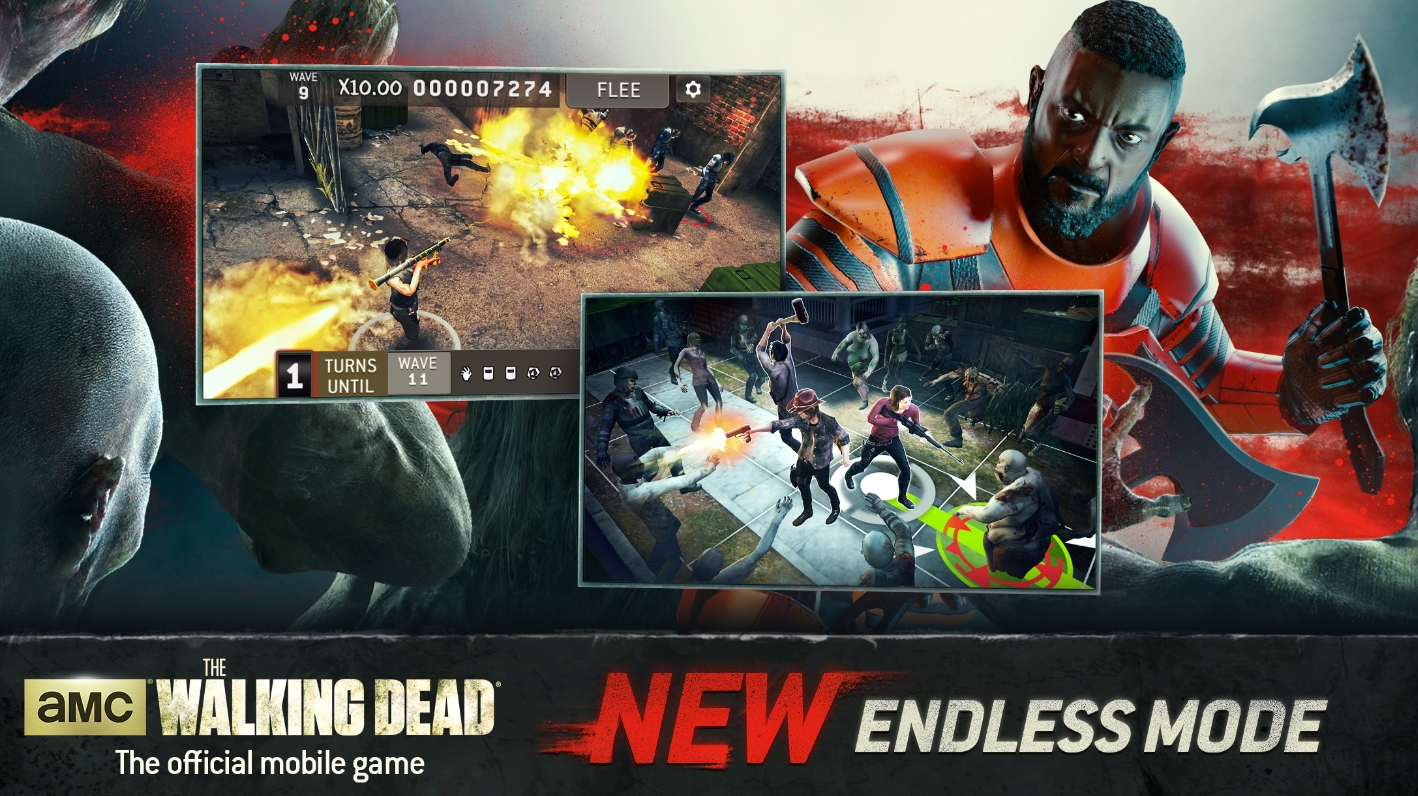 Desperate Housewives: The Game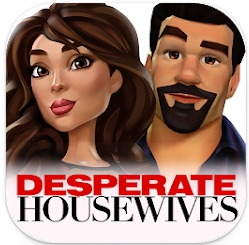 Desperate Housewives is an iconic series, whose development was followed by millions of women. If you were among them and also waited for each new series, then we suggest you try the game Desperate Housewives, where all your favorite characters are collected.
According to the game's plot, you move to Wisteria Lane and get to know all the characters in person, building friendships and evolving the plot. It's time to unravel a few secrets and take all dirty secrets out while remaining in the center of events.
To be a perfect hero, you need to create your own story in the game and build your reputation. To do this, you need to upgrade your home, pay attention to the interior and furniture, expand your closet, and much more.
Of course, the most prestigious items of clothing and furniture are very expensive, so you need to save on them. If you do not want to do this, you can easily buy them for real money. Desperate Housewives will help you find your true love and be in the world of gossip.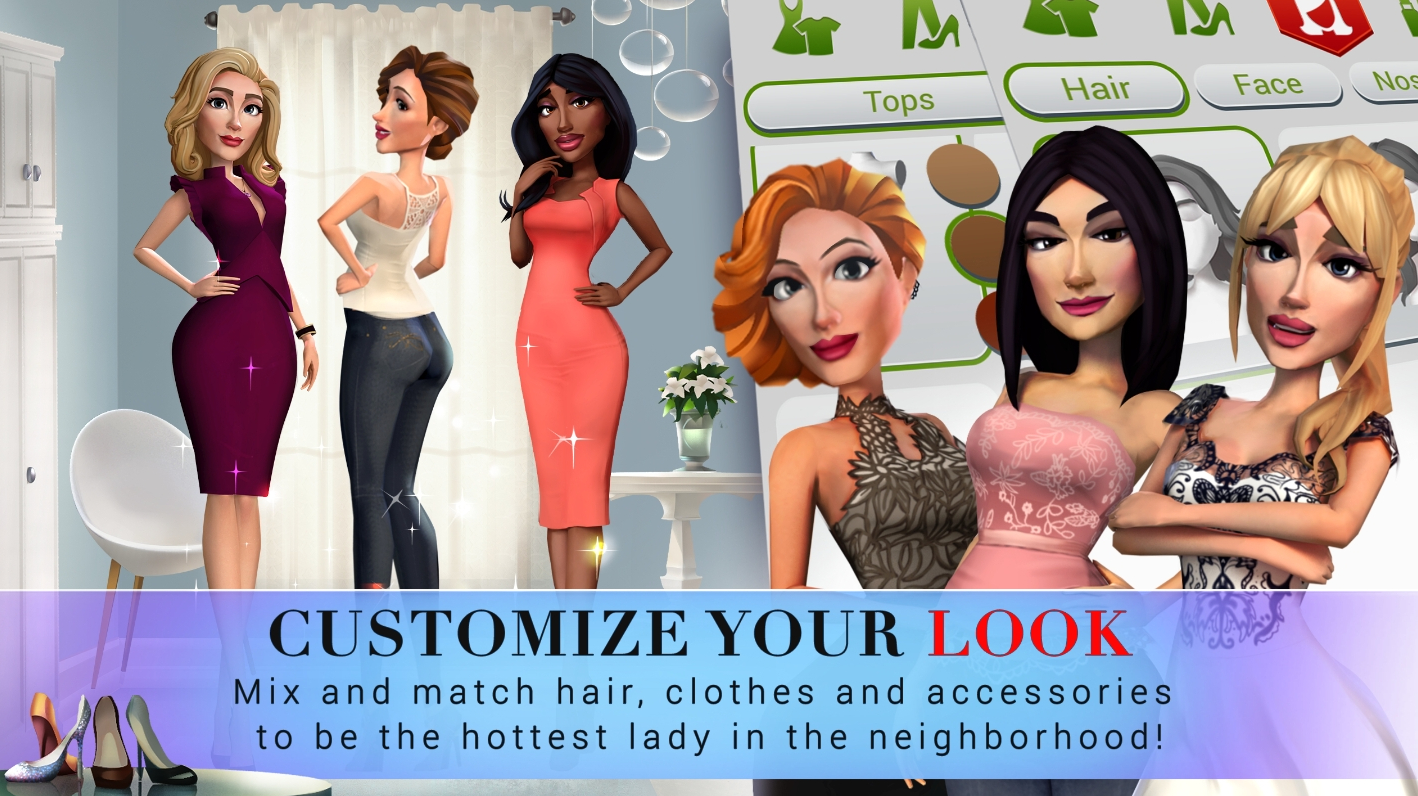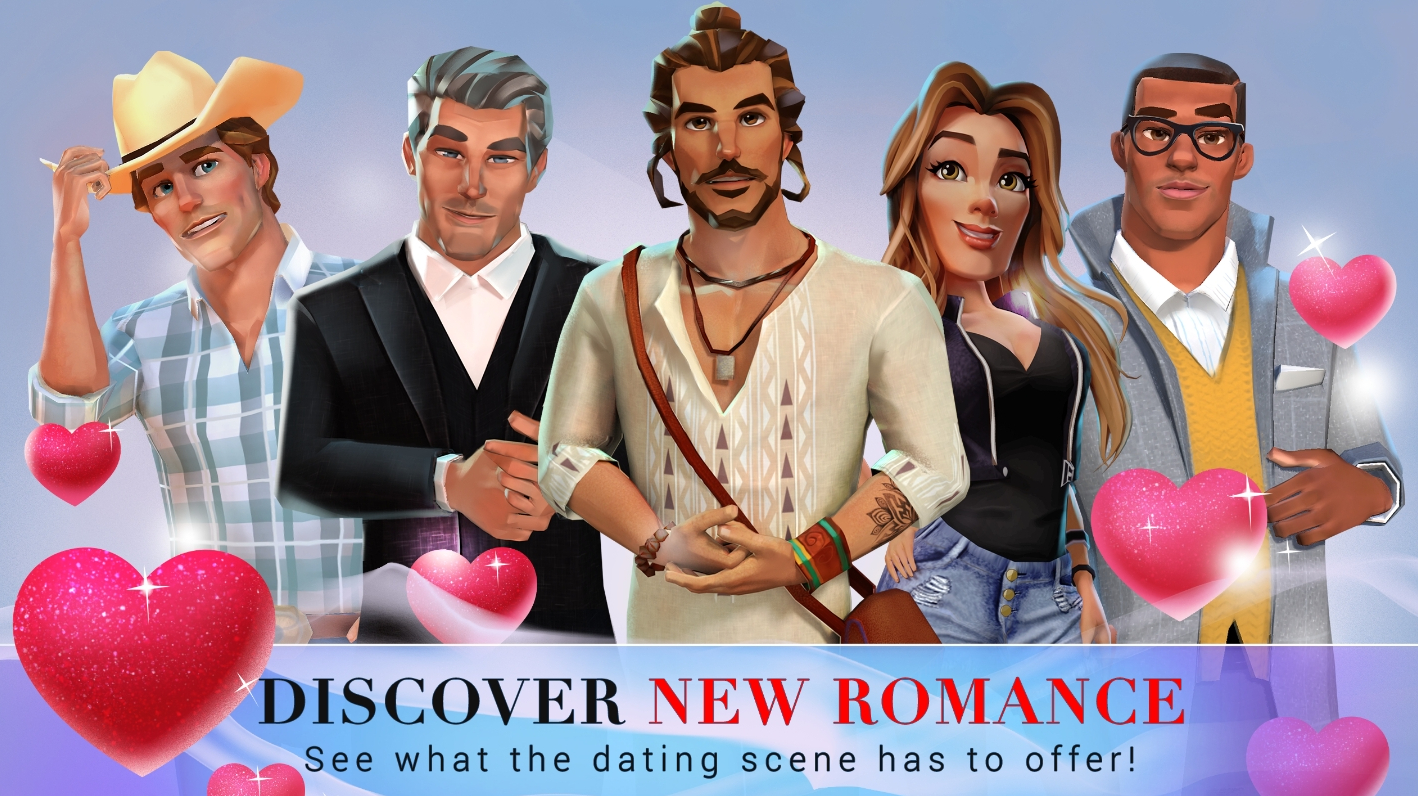 You may also like: 7 Fun Fake Celebrity Call Apps
The Simpsons™: Tapped Out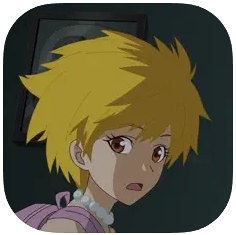 Here's a fun little game that lets you experience what it's like to live in Springfield. In fact, you'll get to build your own Springfield (well, kinda). The thing is, you'll have to clean up the mess after Homer who accidentally wiped out the town (ouch).
Your goal here is to help Homer reunite with his fam and all the other characters. Hereby, you'll need to re-populate the town by adding all your fave heroes one by one. You may rather add them all or leave some behind (we won't judge).
And if you wanna go deeper, you'll even get to dress up your characters and relive some of the most iconic scenes of the show. You'll even get to expand the town and add new businesses for the characters to run. But it wouldn't be so fun without all those exclusive scenes and stories made by the writers of the show. That's right, you get some exclusive content here, too.
Plus, the new content keeps getting added, so there's always smth new to explore here. There might be some new holiday collections of items or even new characters. The fun relly never stops at Springfield!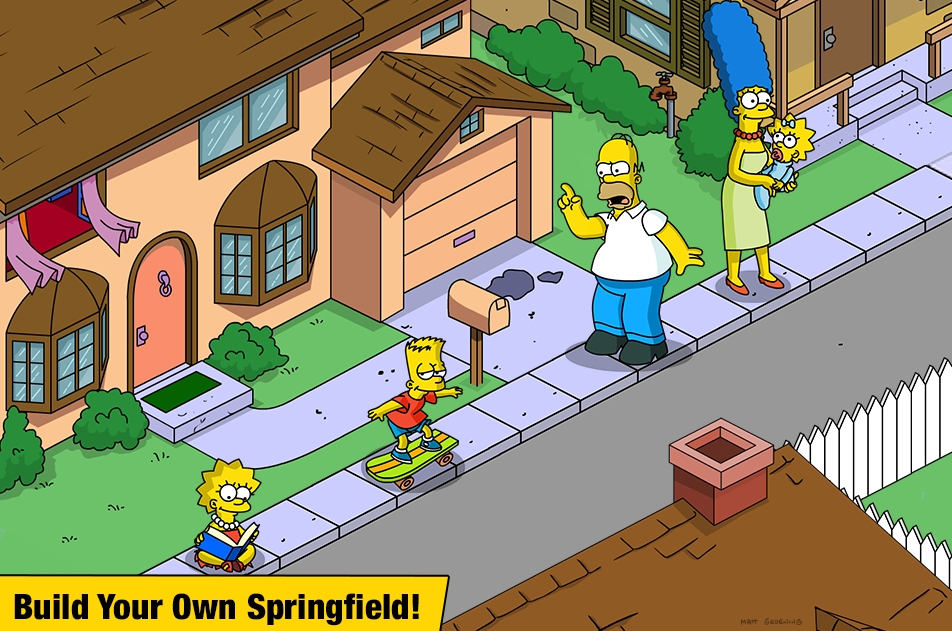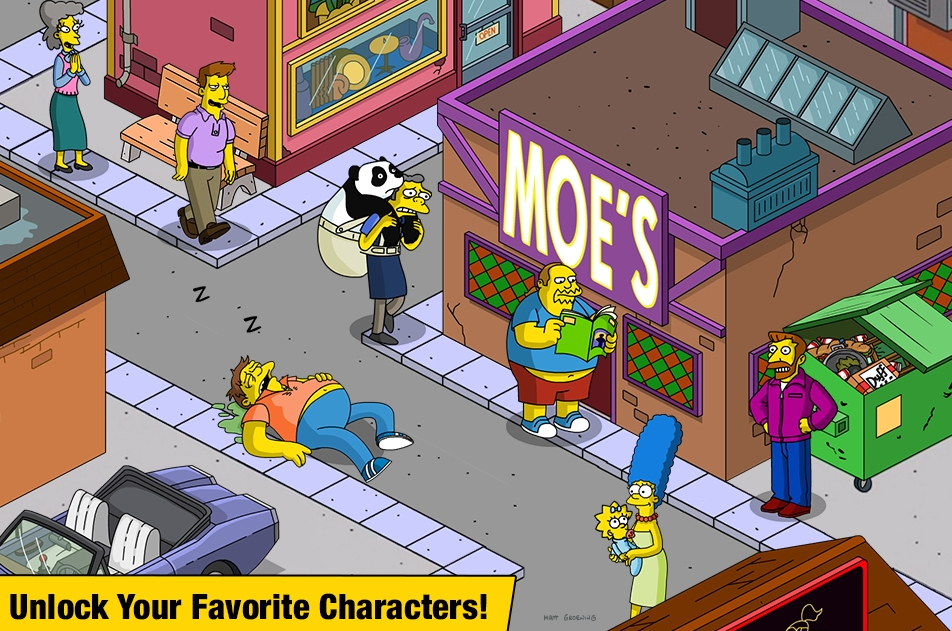 Dancing With The Stars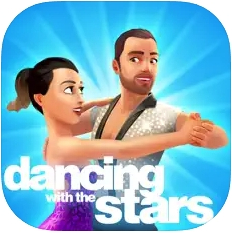 On television, thousands of viewers gathered on shows in which people just dance. For example, you already have an idol that you adore – it can be an actor, singer, screenwriter, or host. In Dancing With The Stars, he appears to you as a dancer – as you have never seen him before.
Now you can feel yourself a part of such a show, learning new dance moves every time you start the game. Dances in Dancing With The Stars are very similar to those that were actually shown in the show!
First of all, in the game, you need to choose a celebrity, with which you want to continue the game. Next, you will only need to develop her skills and practice, as well as keep an eye on her appearance.
For example, Dancing With The Stars has an extensive collection of costumes and dresses for stage performances, and you will need to choose from among them specific ones.
Remember that you are not the only one who wants to win awards and show the best dance – other participants have the same goal. Try to prove to everyone that you really are the best.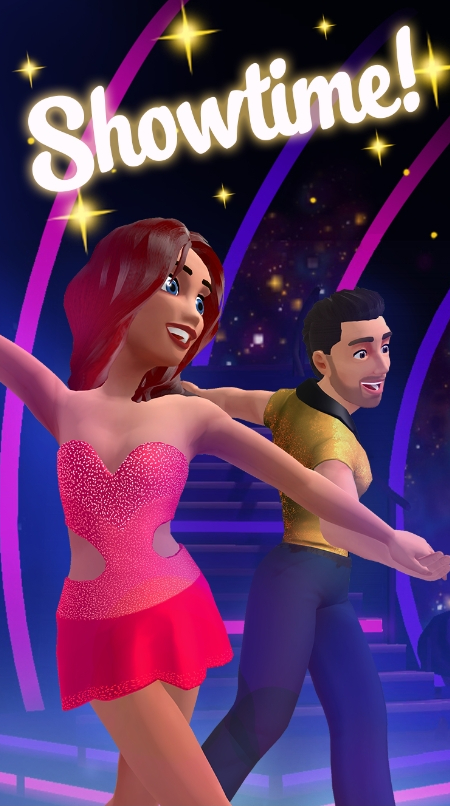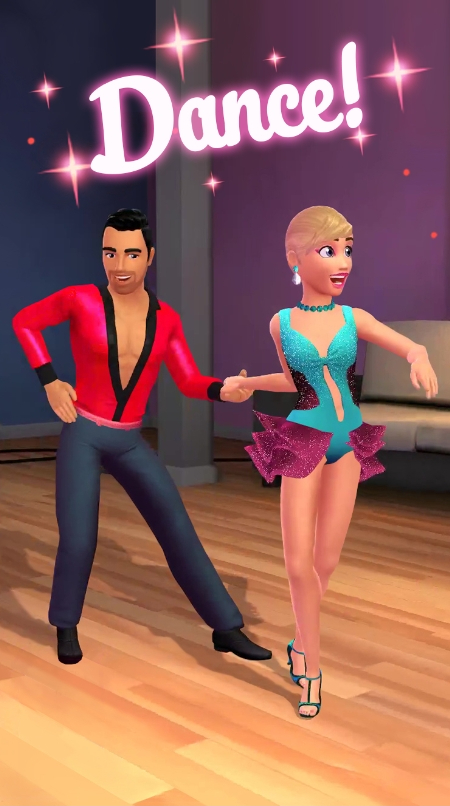 Heads Up! – The Best Charades Game!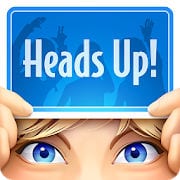 The Ellen Show brought a lot of trends to the modern world, which became incredibly popular very quickly. On this show, celebrities come to the studio of Ellen DeGeneres and talk on various topics, and sometimes even play and conduct interactive games.
One of these games was Heads Up!, which absolutely all the spectators of the show wanted to try. You have definitely already heard about it – perhaps, without even knowing why the game is so popular and where it came from.
The essence of Heads Up! is that a player holds a phone near his forehead, with the smartphone screen should be visible to all other people. The main goal is to unravel what character is riddled with and who you are acting at the moment.
In Heads Up! there are many different decks of cards with characters and names that you can choose from depending on the company.
Heads Up! is great for playing with friends and parties with cocktails, and also will allow you to have a good time even at the saddest party. The game should be installed even if you do not plan any fun with friends.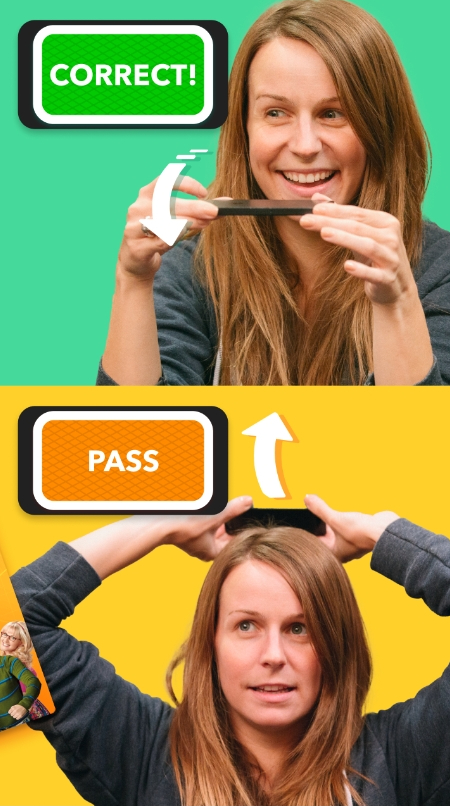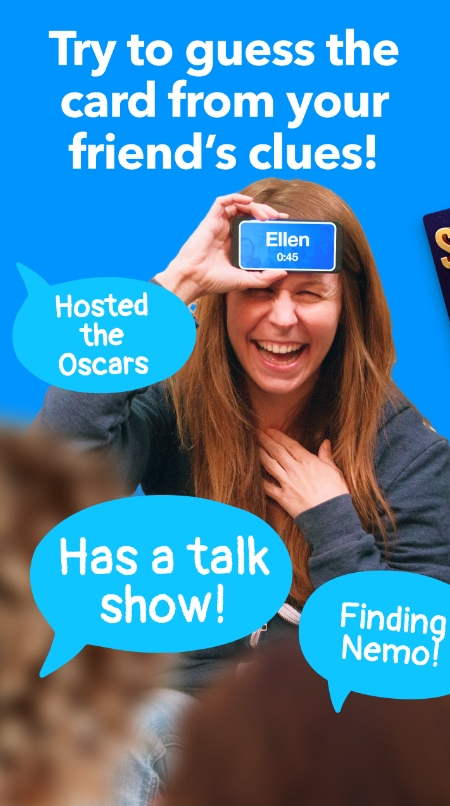 Family Guy The Quest for Stuff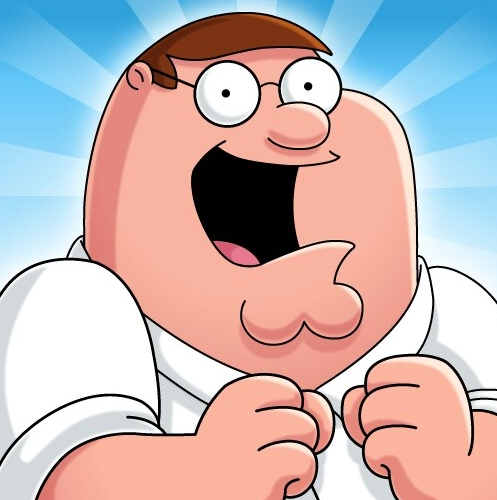 If you don't know who Peter Griffin is, you've definitely missed something in cartoons lately. Family Guy is a cartoon series about a family in which all sorts of ridiculous and funny situations always happen.
Since the cartoon has a lot of foul language, and adult and dirty jokes, it is perfect for an adult audience and can cheer you up after a hard day. In the game Family Guy The Quest for Stuff you can also have a good time with your favorite characters.
The essence of the game is that Peter Griffin has ruined Quahog during… the battle with a giant chicken! Now you have to help the protagonist restore everything and bring the city in perfect condition while performing quests and tasks.
During the whole process, you will be able to have fun with Peter, dressing him in ridiculous costumes or taking part in new battles with strange creatures. In addition to him, you will also be in contact with the other main characters of the animated series, feeling in the center of events.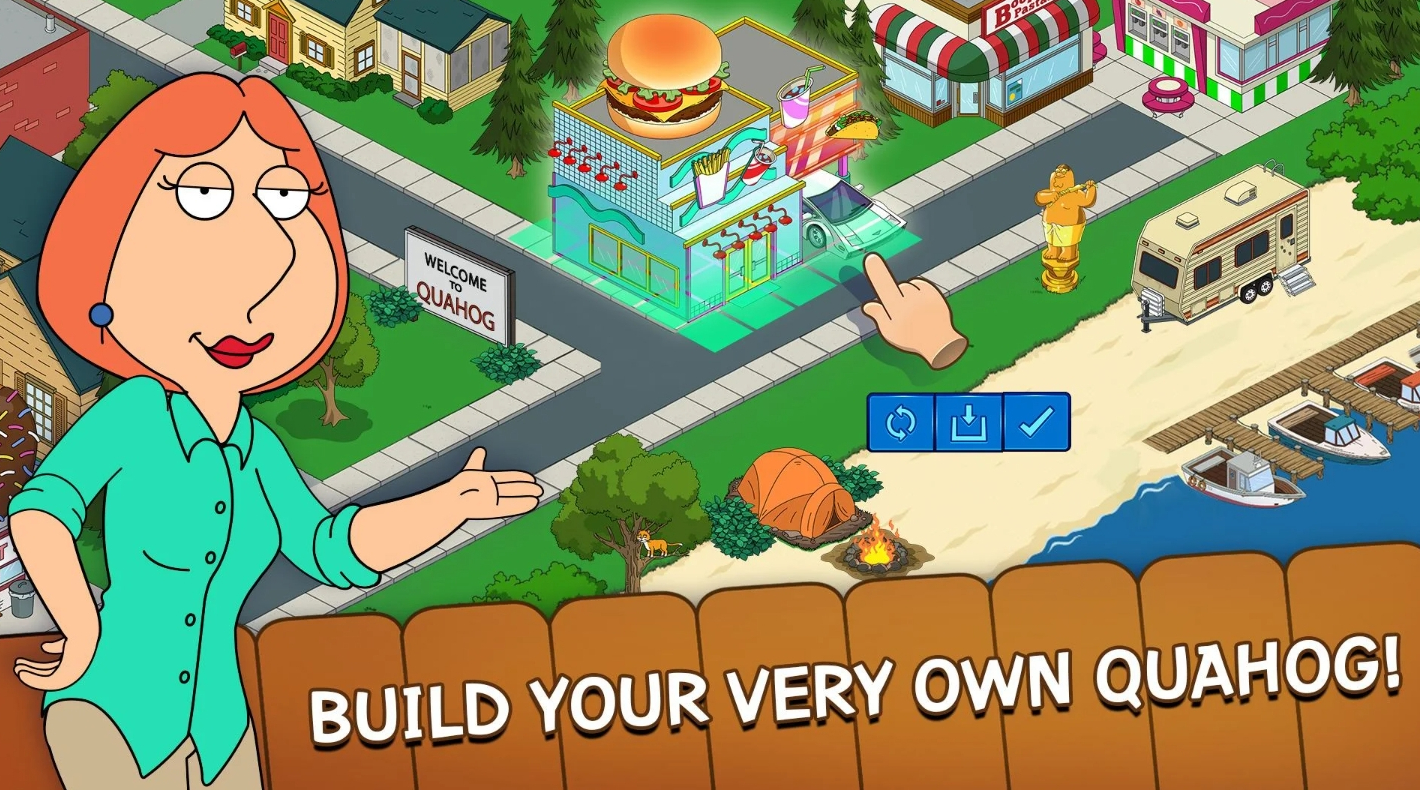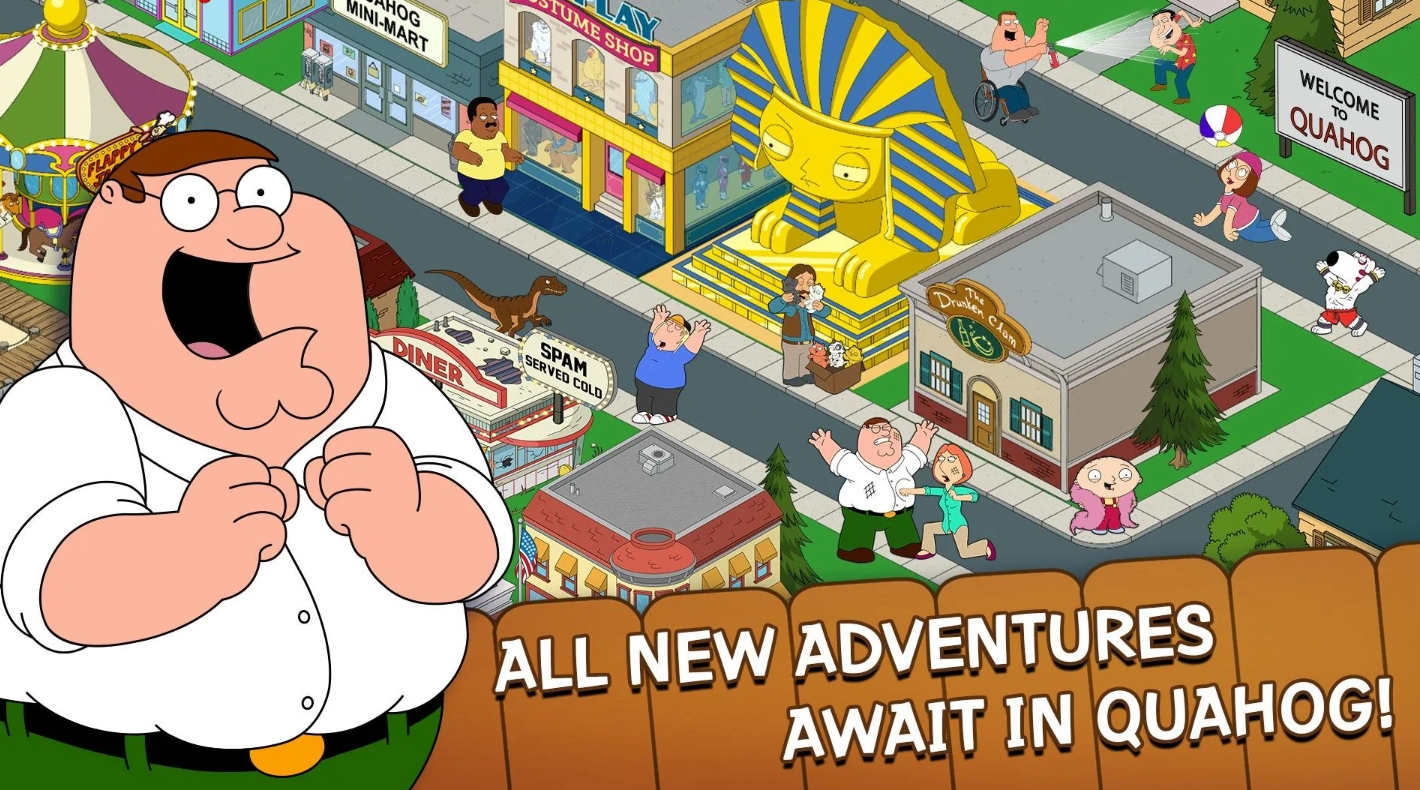 Animation Throwdown: TQFC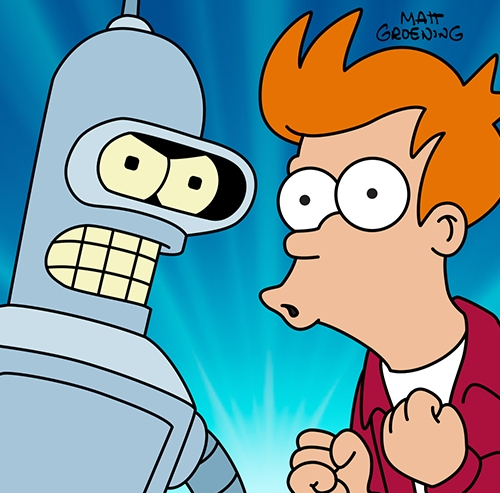 If you watch a lot of cartoon series on TV or on the Internet, you will know exactly all the characters of this game. The developers have gathered together 5 most popular animated shows with the main characters to create a really interesting card game.
Animation Throwdown features The Family Guy, Futurama, American Dad, King of the Hill, and Bob's Burgers. If you know the names of all of them, you will have a wonderful evening with your favorite characters.
In Animation Throwdown you will collect a whole deck of characters while observing all the classic rules of card games. In fact, you are building a collection, trying to fit all your favorite characters in it.
It is worth noting that the game has no logical end – it has no end and you can just stay in this universe endlessly. Also in Animation Throwdown, there are funny moments that will make you laugh even in the most uncomfortable moments.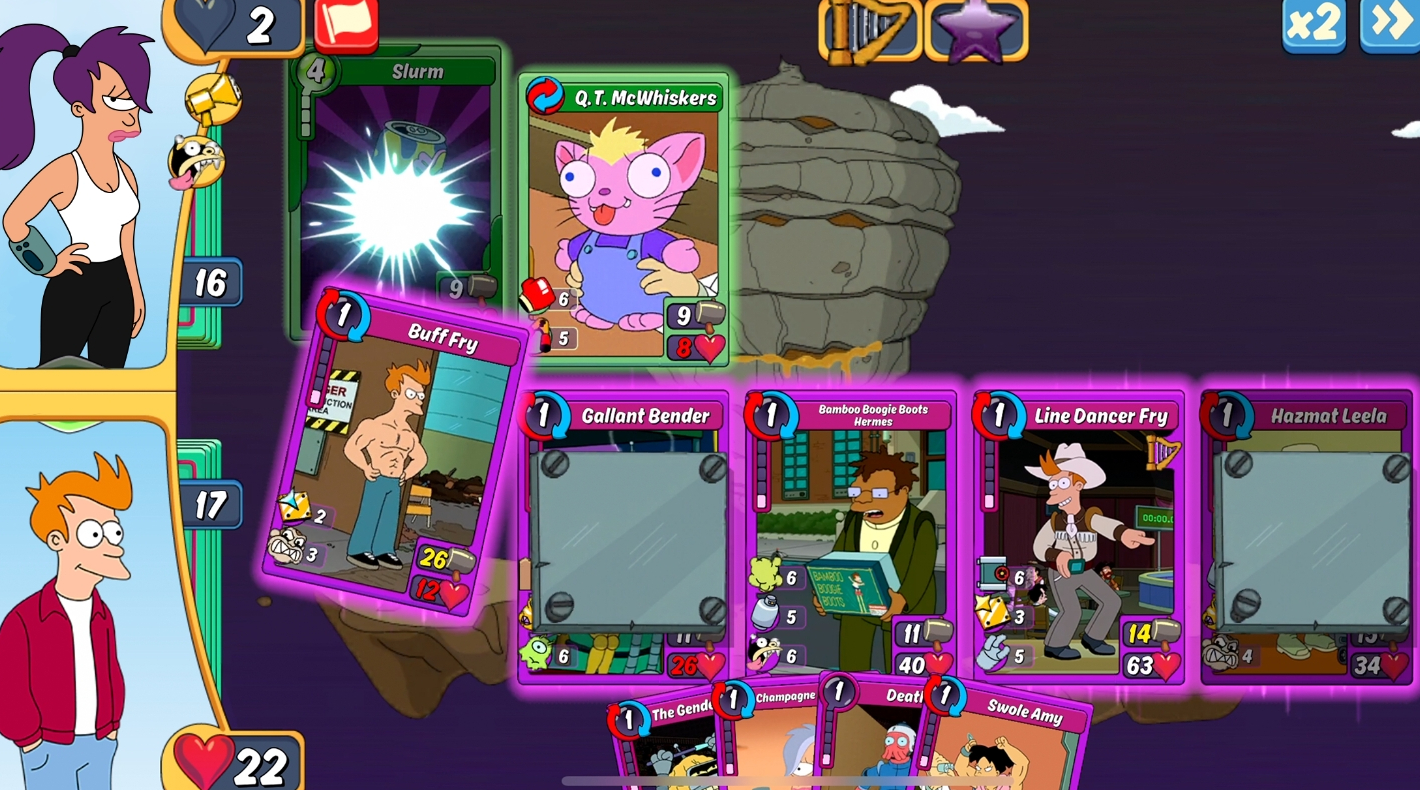 Pocket Mortys
A mad old man and his young friend amuse the audience every time with their madness and strange actions. In the game Pocket Mortys heroes also do not change the storyline – Rick has a new hobby, which is associated with the training of various Morty.
If you think it sounds too strange, then we agree with you. The point is that your team will consist of different versions of Morty – and there are more than 70 of them in total. Try to improve them all and gather the ultra army of the same person.
In Pocket Mortys you will not be the only Rick in the universe. Since you were able to find a lot of Morty, it is logical to assume that there is exactly the same number of versions of you.
You will have to fight with yourself from different parallel universes. In order to improve their own combat skills and develop the characters, you should perform all the additional quests that are offered in the story. Try to collect your own army from Morty – right in your pocket.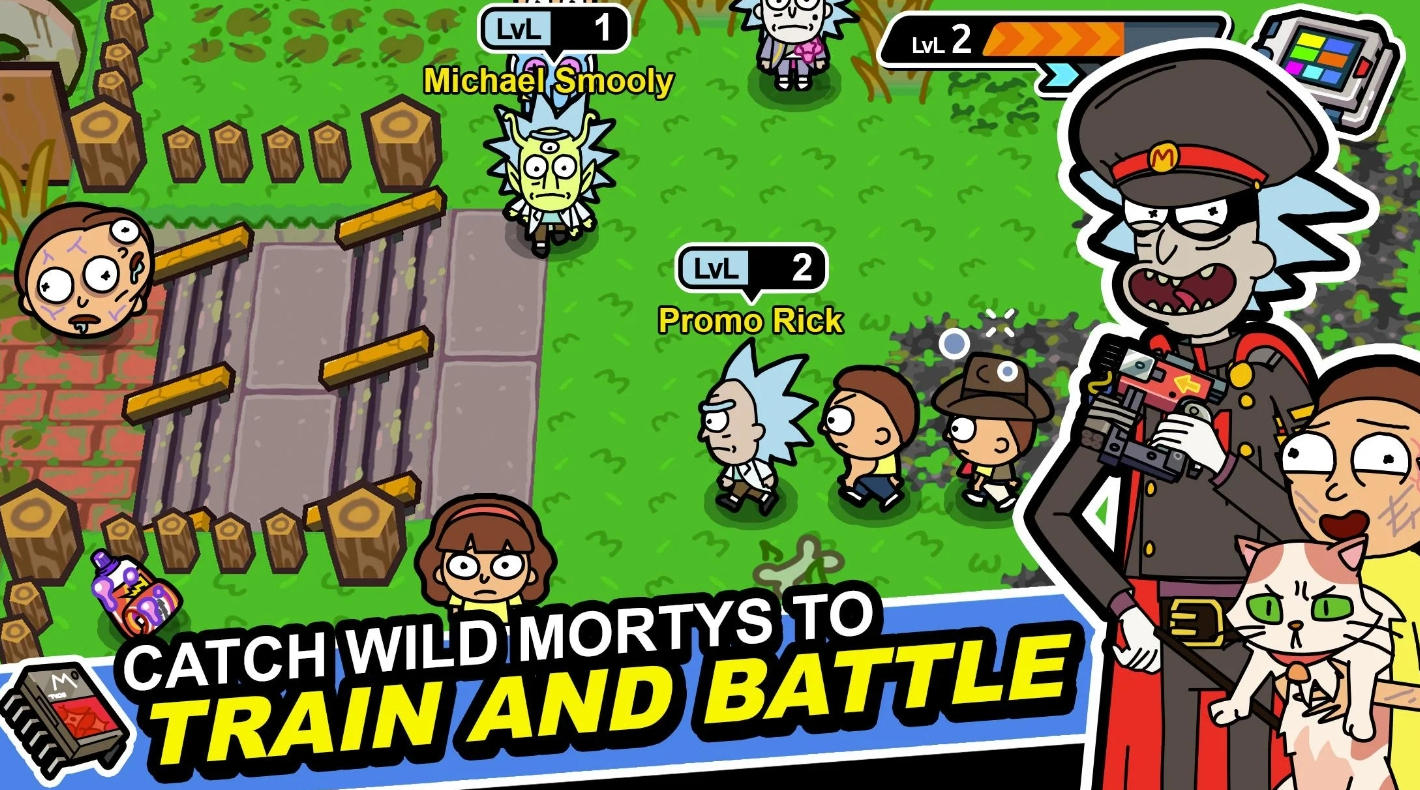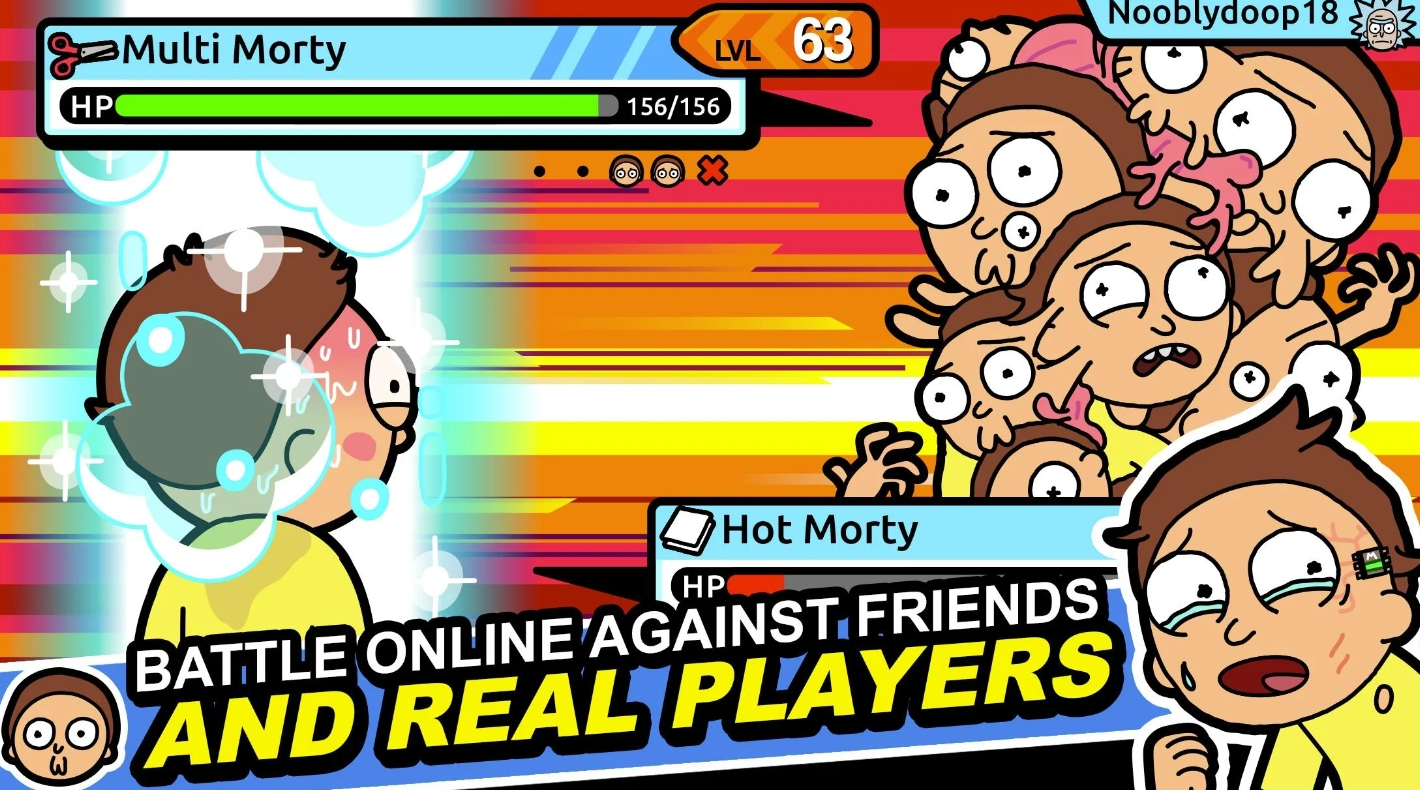 You may also like: 30 Websites to Watch Cartoons Online
Stranger Things: Puzzle Tales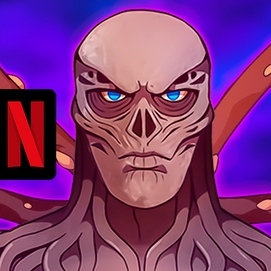 To wrap up, we have a game that is exclusively available for Netflix members. Yep, unfortunately, you won't be able to access it without a membership. But if you're a fan of Strange Thing, you should already have one, right?
This game lets you immerse yourself into the world of Hawkins. You'll get to collect your favorite characters, battle the Demogorgon, and go on all those countless mysterious quests. And the top part? You'll discover some new storylines inspired by the show! It's ideal for fans waiting for the new season.
As for the concept, it's a match-3 puzzle RPG with the unforgettable vibe of the '80s. The graphics are incredibly cool, it looks like an official cartoon version of how that could've actually come out on Netflix.
And after the last season, Vecna had been added to the game along with your fave heroes from the season. You'll get to join The Hellfire Club and explore the daunting quests filled with sinister creatures and mysteries.