Want to create your perfect catalog but don't have the design skills? That's no longer a problem thanks to your phone. With the help of special services, you can create a unique masterpiece in a few minutes that will surprise everyone for whom this catalog is intended.
Just grab your device, choose an option among these best catalogue maker apps for Android & iOS and start the creative process.
Make your catalogues extraordinary using these best font style apps.
Flyer Maker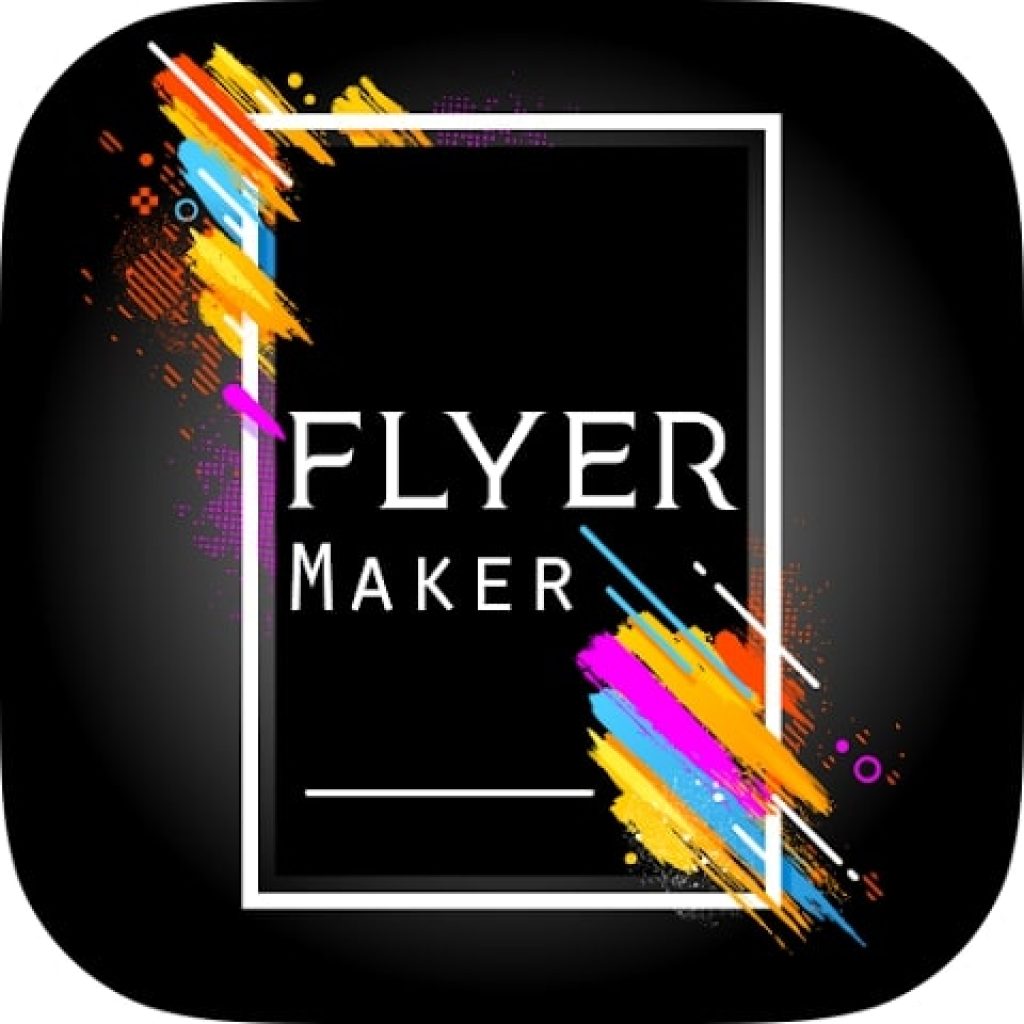 Develop a unique flyer design, create a new poster, or make interior design adjustments. All these features are available in this mobile app.
The clear menu, and many extra functions and features will give you real pleasure in working with the app from the company App You Love.
Flyers and Posters Design will become indispensable assistants in your work. You do not need special skills and experience in design.
All you have to do is install the program and start working. This app works for free. It is constantly being updated and the selection of design templates is getting larger.
You no longer need to seek help from expensive design professionals. Now you can easily create full-fledged flyers and posters using your cell phone or tablet. Show everyone what you can do: Choose from a variety of designs or create one-of-a-kind items.
Create a flyer for a gathering of architects, a new restaurant, or animal lovers. Over 1,000 templates of all kinds are freely available.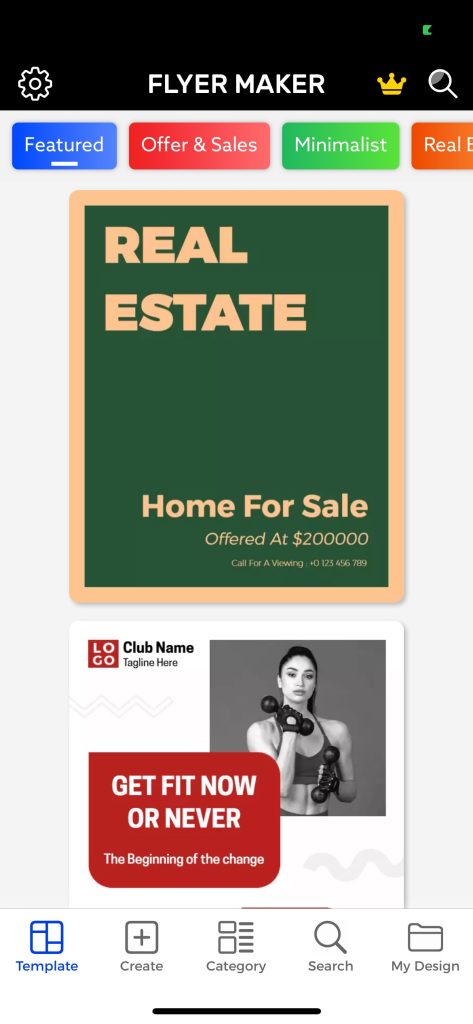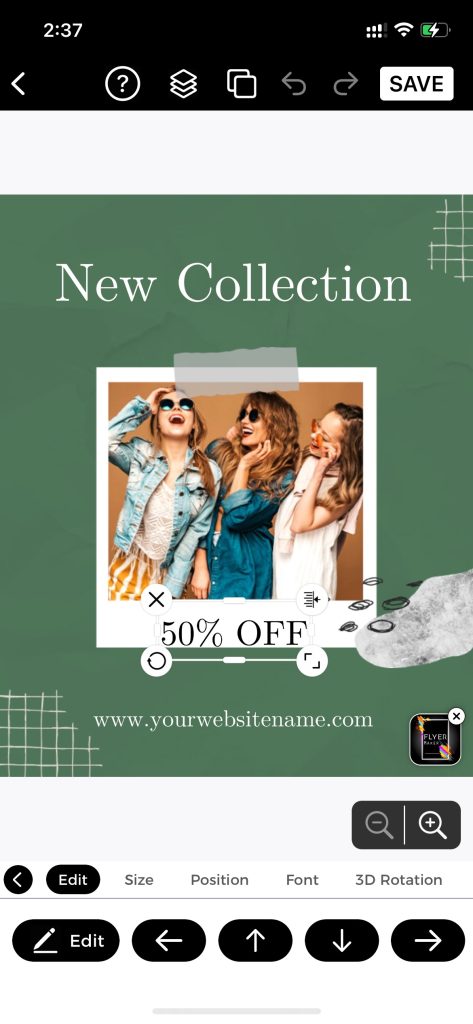 Create, enjoy and share with your friends. Over 10 million users already use this program successfully. Try it and you.


You may also like: 11 Free Scale Drawing Apps for Android & iOS
Desygner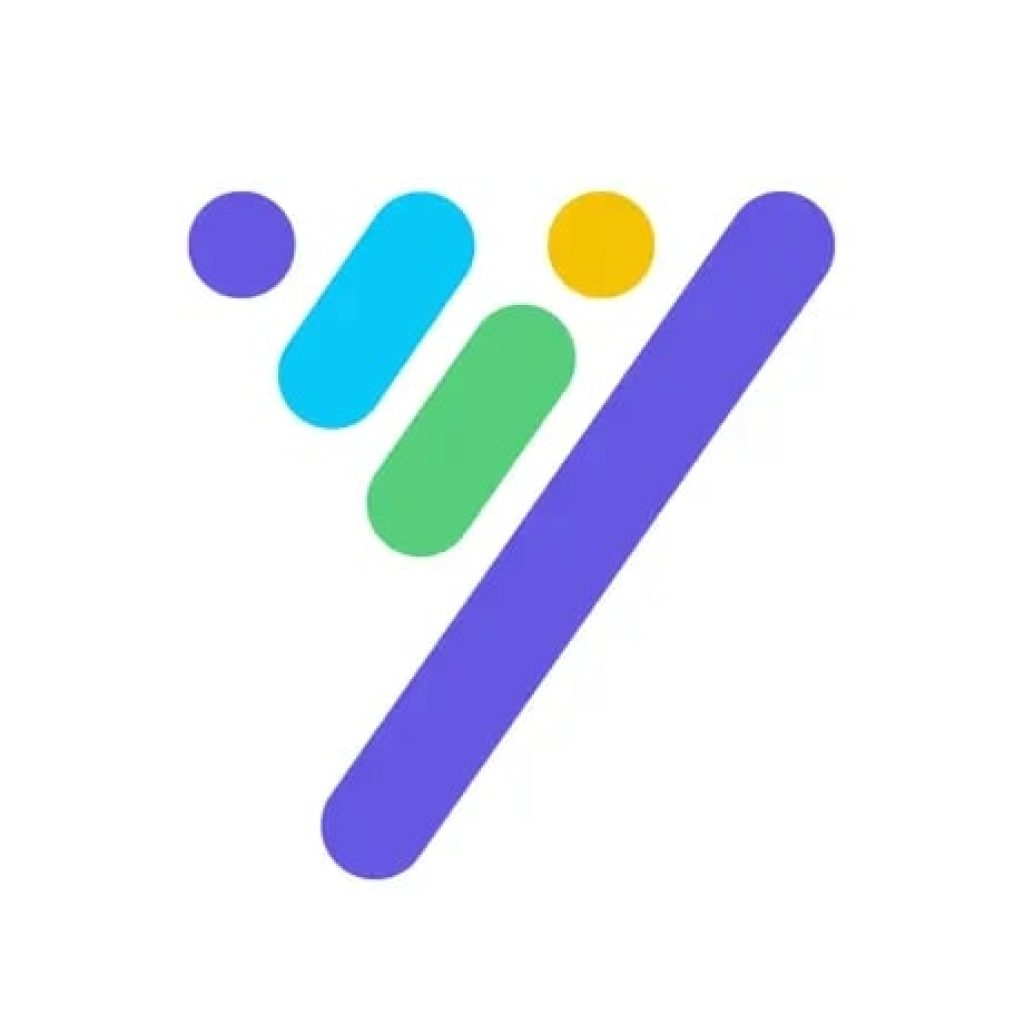 Desygner is an excellent graphic editor for mobile devices. With the utility, you can create posts for social networks, presentations, and business cards. Users can add captions and pictures, change the font and choose the background color.
A large selection of ready-made templates is available to create images. It is possible to choose a layout for Instagram, Facebook, Pinterest, and others. Besides, you can use the category search. All templates are divided into several groups.
Each category contains dozens of layouts. It is worth noting that some of them are available only for a fee.
The utility allows you to add captions, images, and graphic elements. It is also possible to create many layers. Users can choose the size of letters and the font. The collaborative feature of the project is supported.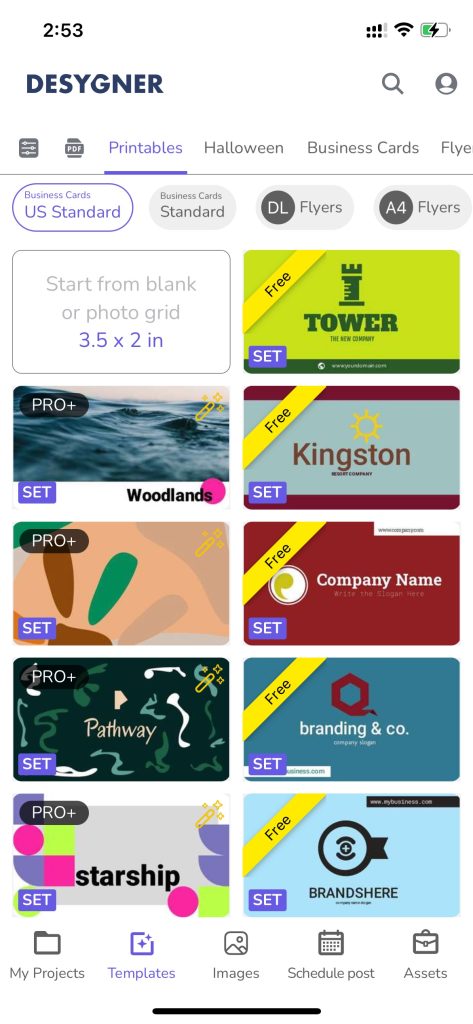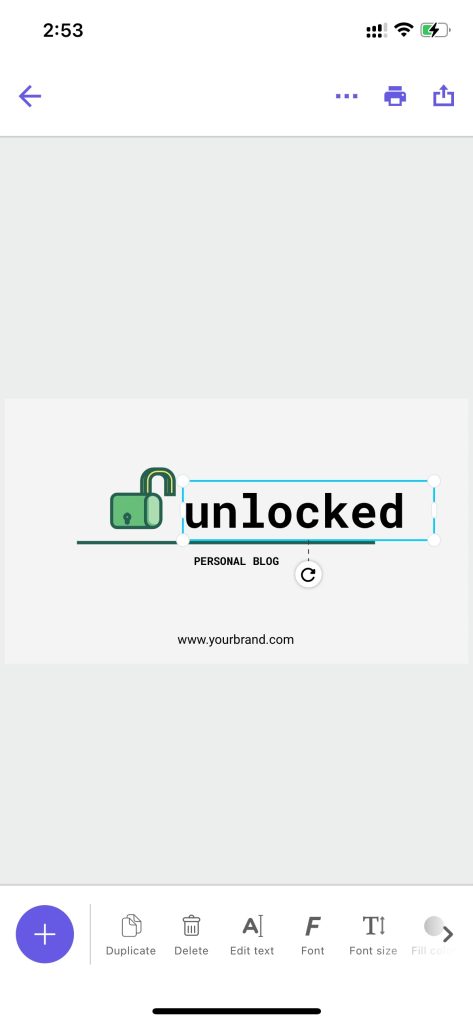 When editing is complete, the format to save the file should be selected. The app allows you to create a delayed publication in a social network or share the image with friends.


Poster Maker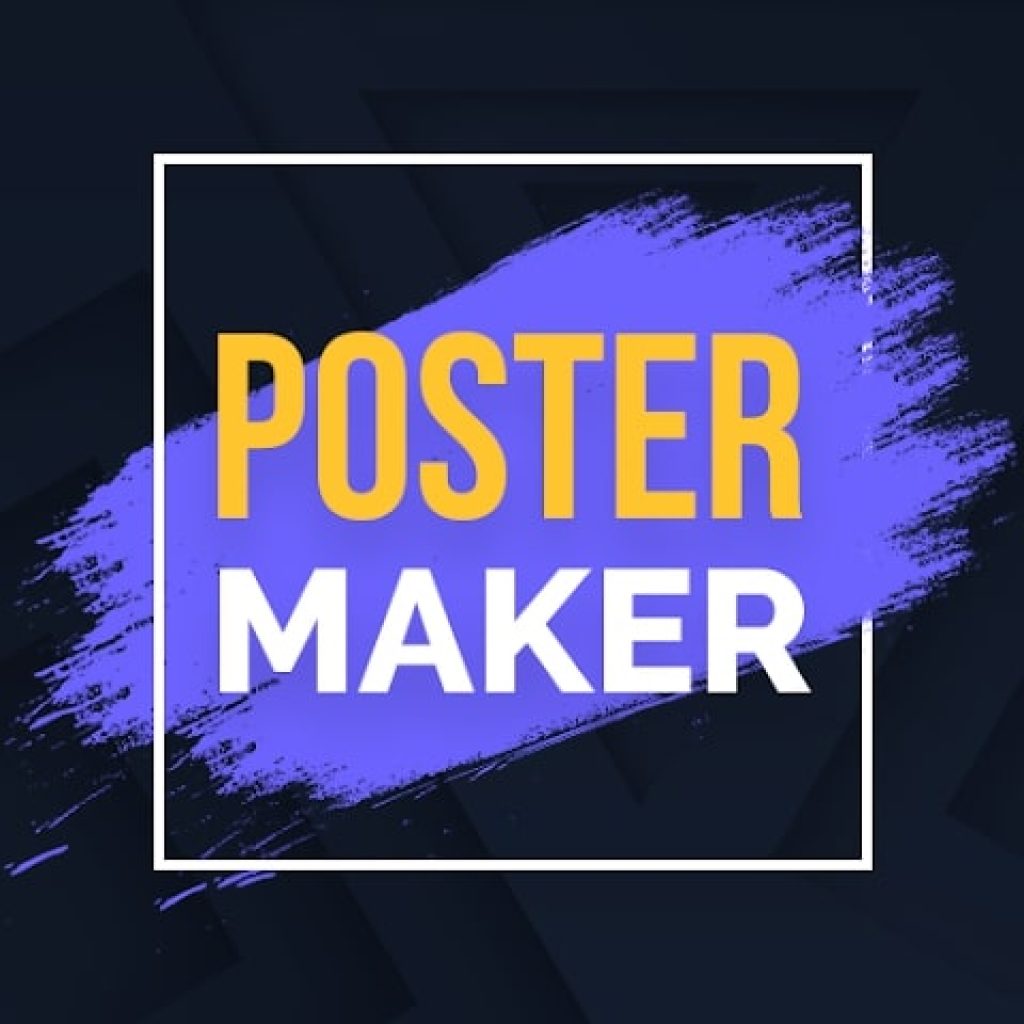 Designing posters, banners and flyers will now be easy. Install this app and have fun creating your own masterpieces.
Now you don't need any design specialists: a whole workshop is right at your fingertips.
In a short time, you will master the creation of full-fledged posters, banners, and flyers. Use your imagination and create incredible invitations for your celebration. Everything depends only on your desire and mood.
The app has minimum device requirements: Android OS at least 4.1 and free memory of 19MB.
The program is great for experienced designers as well as for newcomers in this field. This service is designed for comfortable work. For example, you do not need to adjust the size of the product manually, just select the appropriate size from the proposed.
You can view the finished version, make changes, send it to print, or share it on social networks.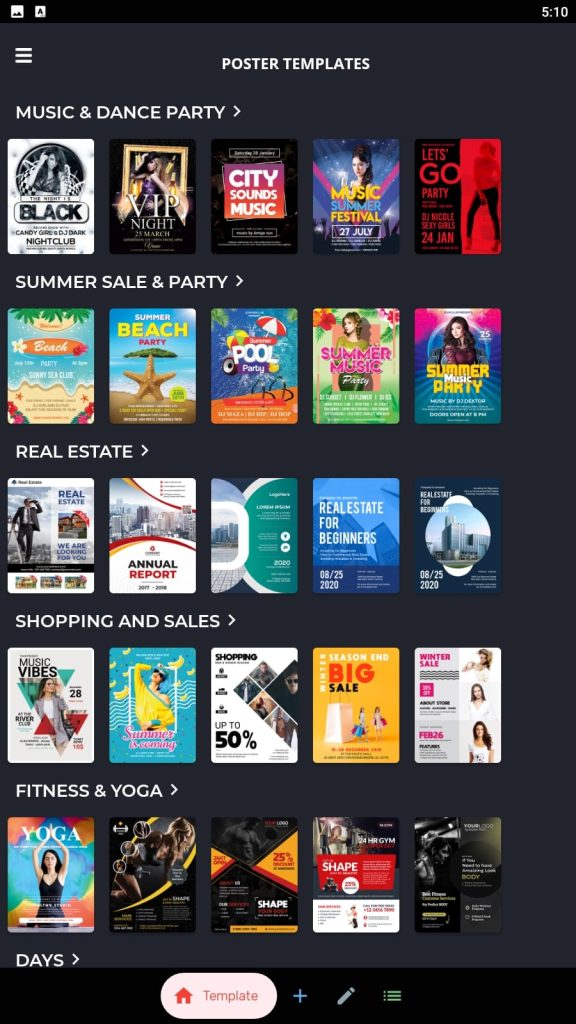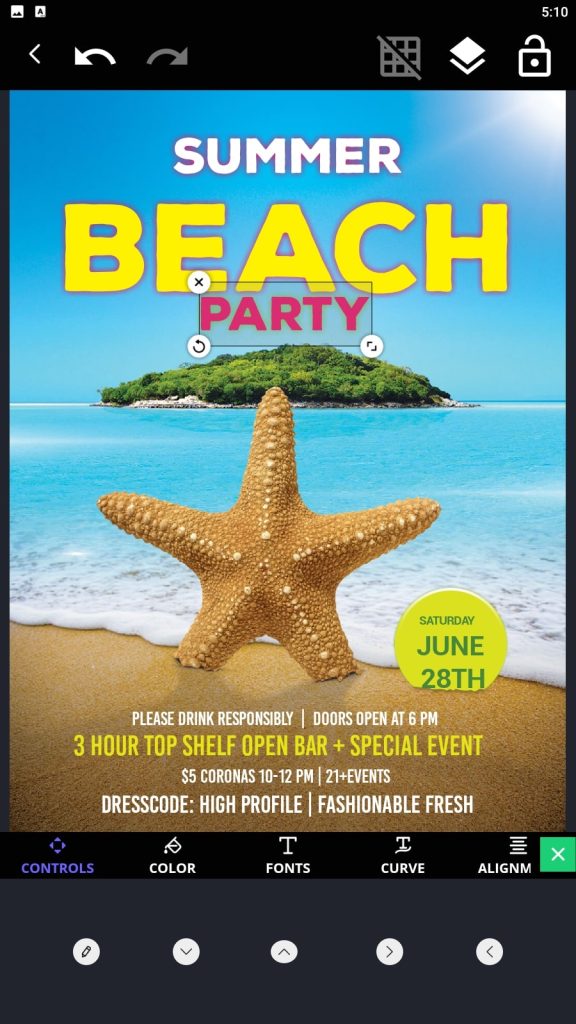 The app is suitable for any purpose: invitations, tickets, flyers, book covers, posters, and promotional posters. Inside the app, you'll find more than 5,000 ready-made options, and you can create a unique piece if you want. Let this app do the work for you.

Brochure Maker by Apps You Love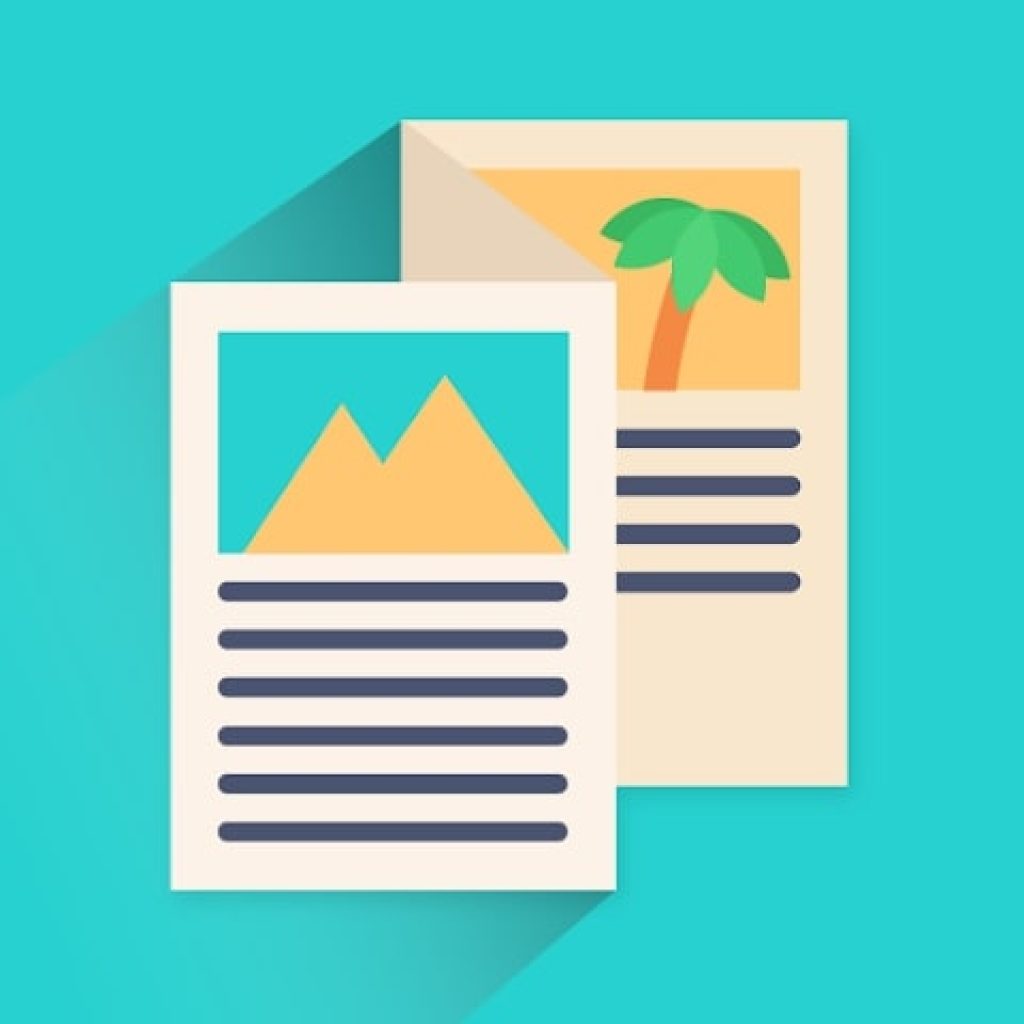 With this mobile app, you no longer have to spend money and time working with designers.
Just install the app on your phone, choose a ready template and customize the necessary options. The design app is as simple and easy to use as possible. It is created for the comfort of users.
The finished version of the product will be of high quality and unique. You will be able to choose a suitable template from thousands of options presented in the app.
Here you can quickly and easily create invitations for weddings, get an advertising poster, or design a restaurant menu. This program contains all kinds of fonts, text graphics models, and stickers. You can create an official-style poster or get a brochure for the widest audience.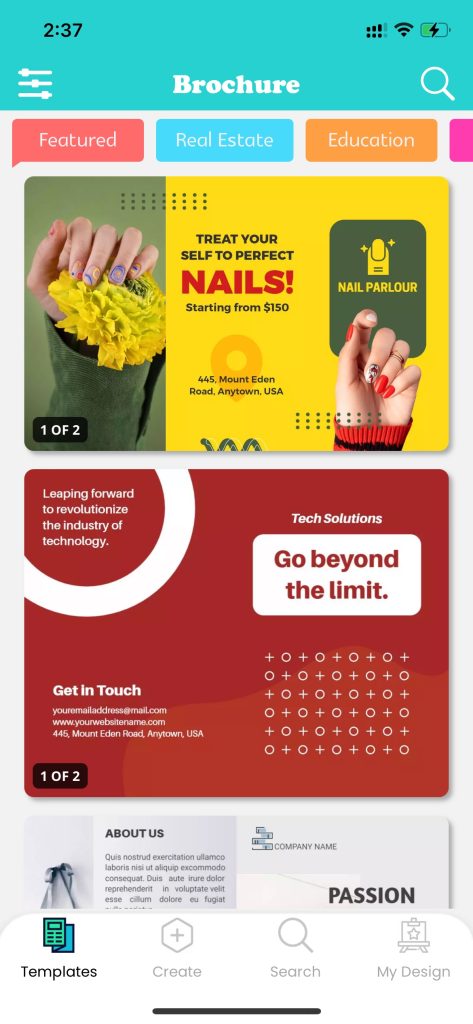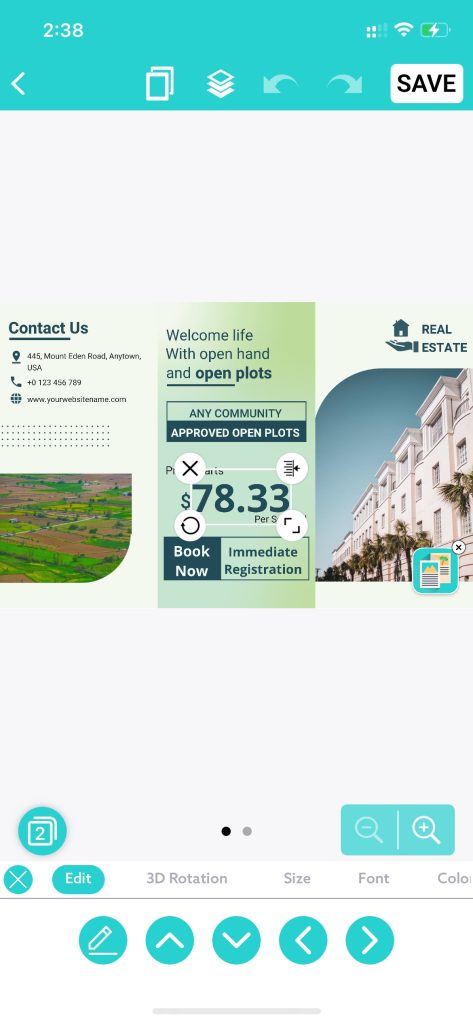 It is also possible to create entire catalogs in the app. The appearance and content of the catalog as well as its volume depending on the user. If necessary, you can correct the finished version at any time, print it, or publish it on your page on a social network.


Flyer Maker & Poster Creator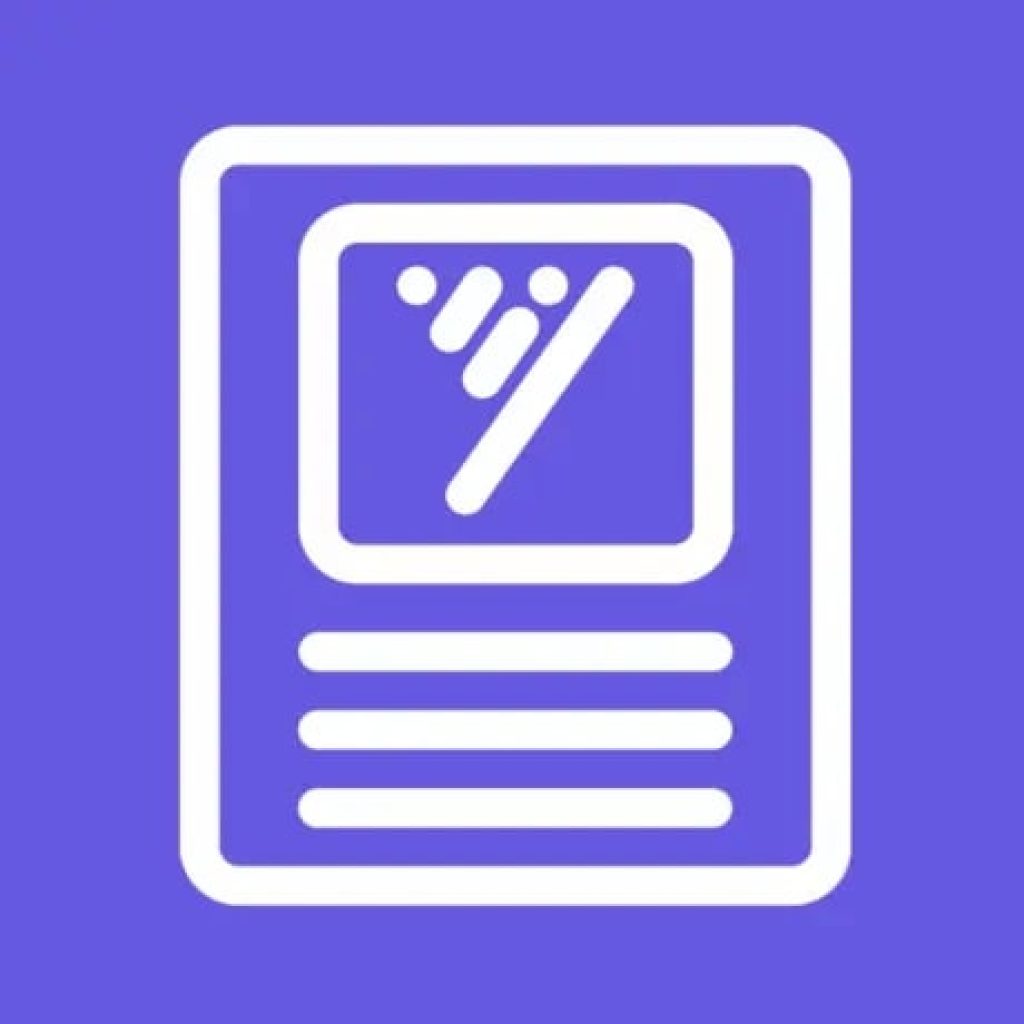 Vivid images, a huge selection of fonts, and extra elements allow you to create masterpieces in the field of design, having only a cell phone at hand.
The Flyer Maker & Poster Maker mobile app is as simple and easy to use as possible.
You don't need to have special skills or design experience to be productive. Just choose one of the offered templates and create a unique version on its basis.
Flyer Maker & Poster Maker is suitable for electronic devices with Android 5.0 and newer. The program does not take up a lot of space, and thus does not affect the work of your phone or tablet. Create posters, banners, and flyers anywhere at your convenience.
It only takes a few minutes to create a complete product. Just choose the right template, set the parameters, and add the necessary elements. The finished version can be shown to colleagues or friends, printed, or improved. You'll easily find the best template for any celebration, event, or product.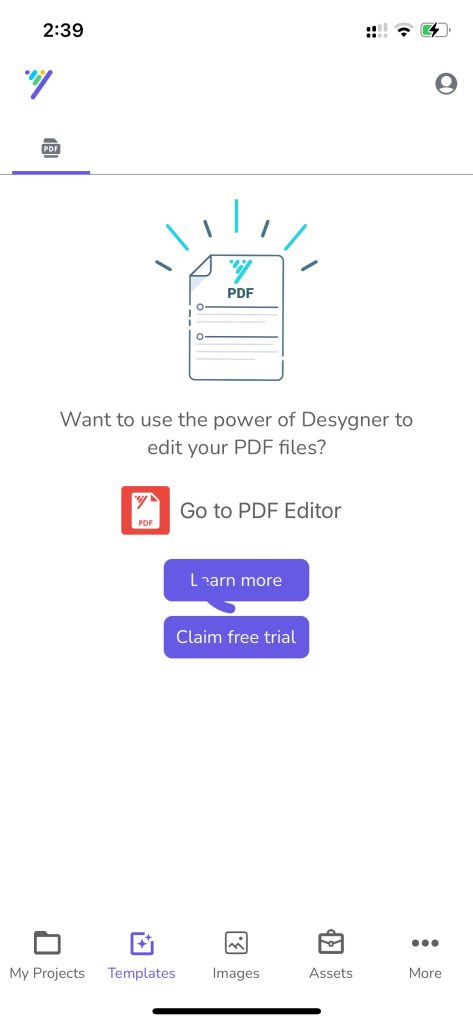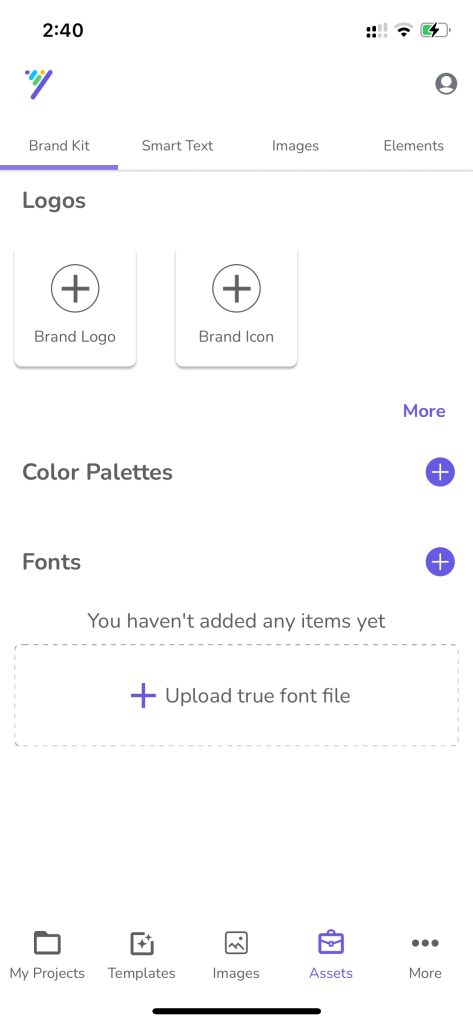 The menu is intuitive, so you don't have to take a long training course on how to use the app. Just download it to your gadget and start creating. The app is absolutely free for residents of all countries.


Brochure Maker by Nilesh Jain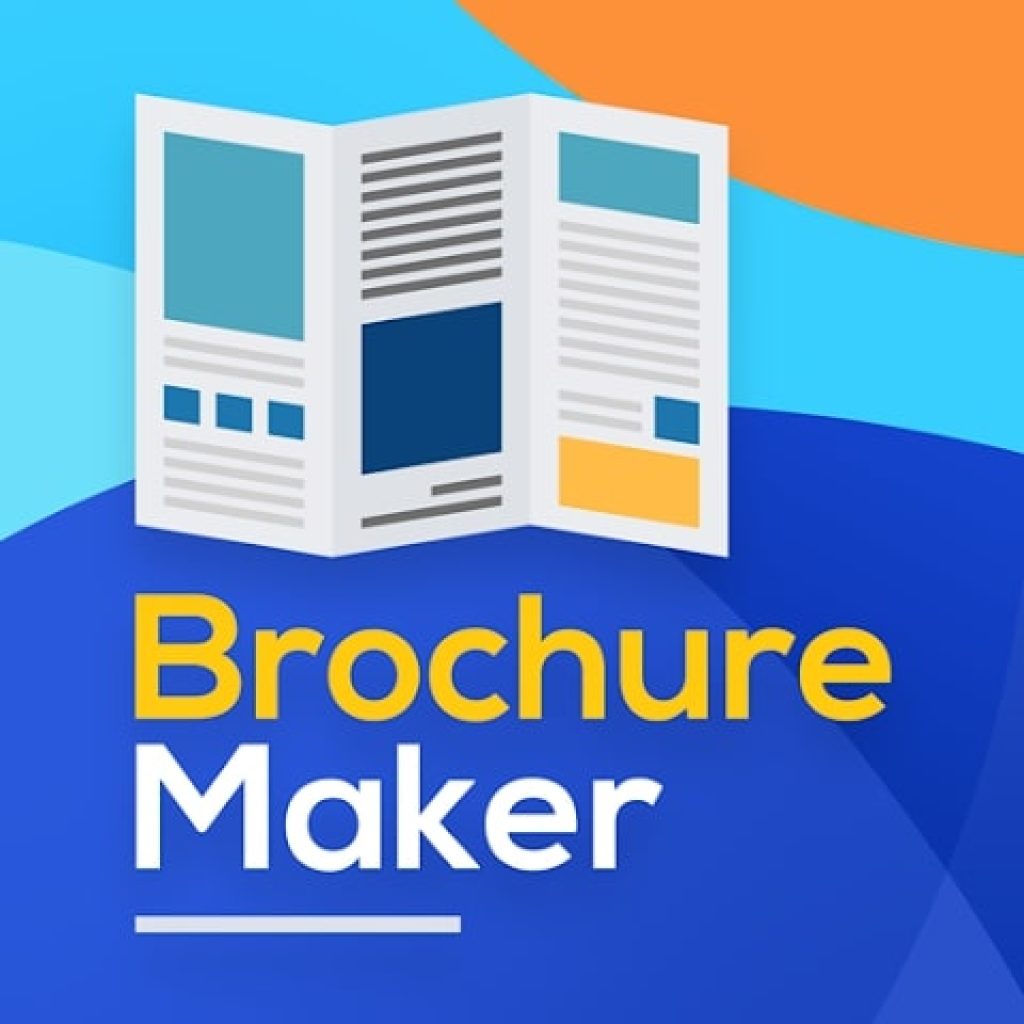 Do you need to create a quality advertising brochure quickly and easily? Need a product catalog design? Or have a wedding coming up, but don't have invitations yet?
Mobile app Brochure Maker by Nilesh Jain will help you with the design of any typographic products.
Flyers, banners, and posters will be identical to those created by professional designers. You can choose a template suitable for your case from thousands of suggested variants. Classic and modern, popular and exclusive templates are presented for every taste.
You will get a finished product in a few minutes of work. Just choose one of the color and size options, make the necessary adjustments, and save the image.
Brochure Maker does not require any design knowledge. You can create brochures, banners, and posters at any time you want with just your phone.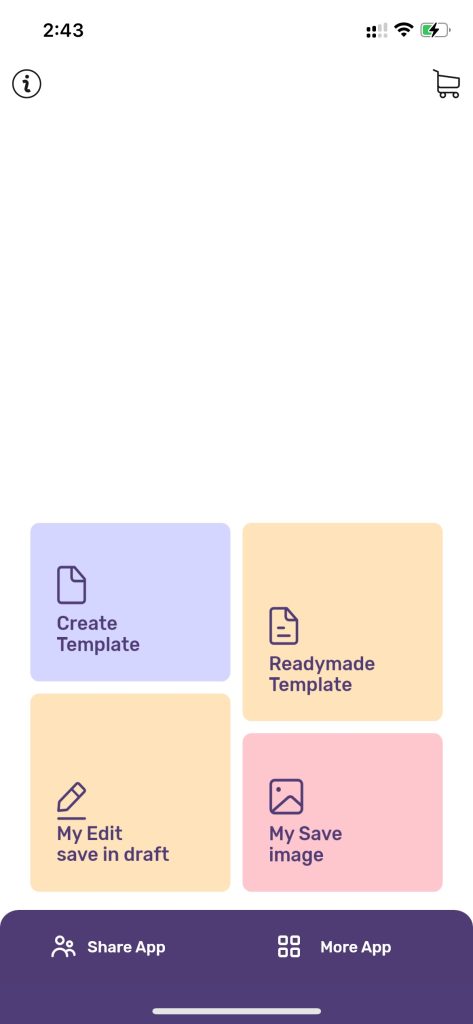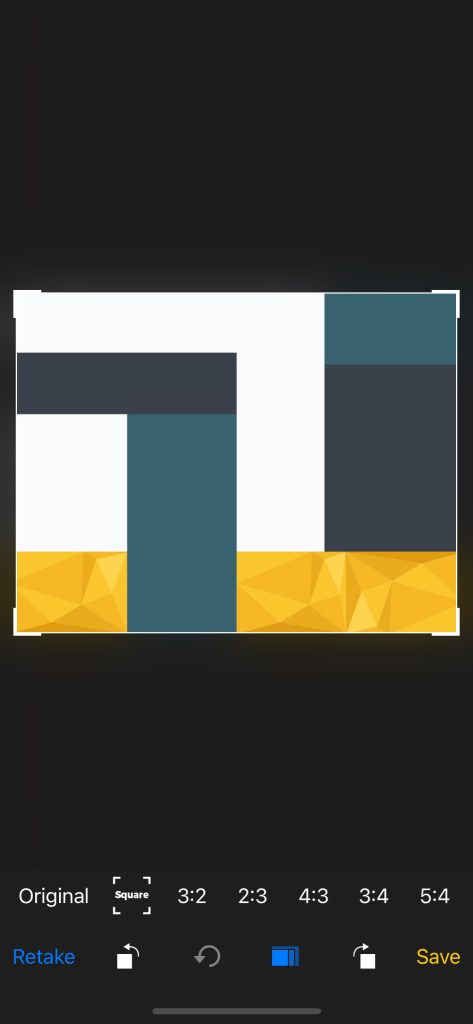 With this mobile app, you can create not only banners, flyers, and invitations. You will be able to design a catalog of products or services on your own. The app gives you the opportunity to use all the options presented for free. If you want, you can get a premium subscription to turn off ads and expand features.


You may also like: 11 Best graph paper drawing and digital drawing apps for Android & iOS
Brochure Maker by postermakerflyerdesigner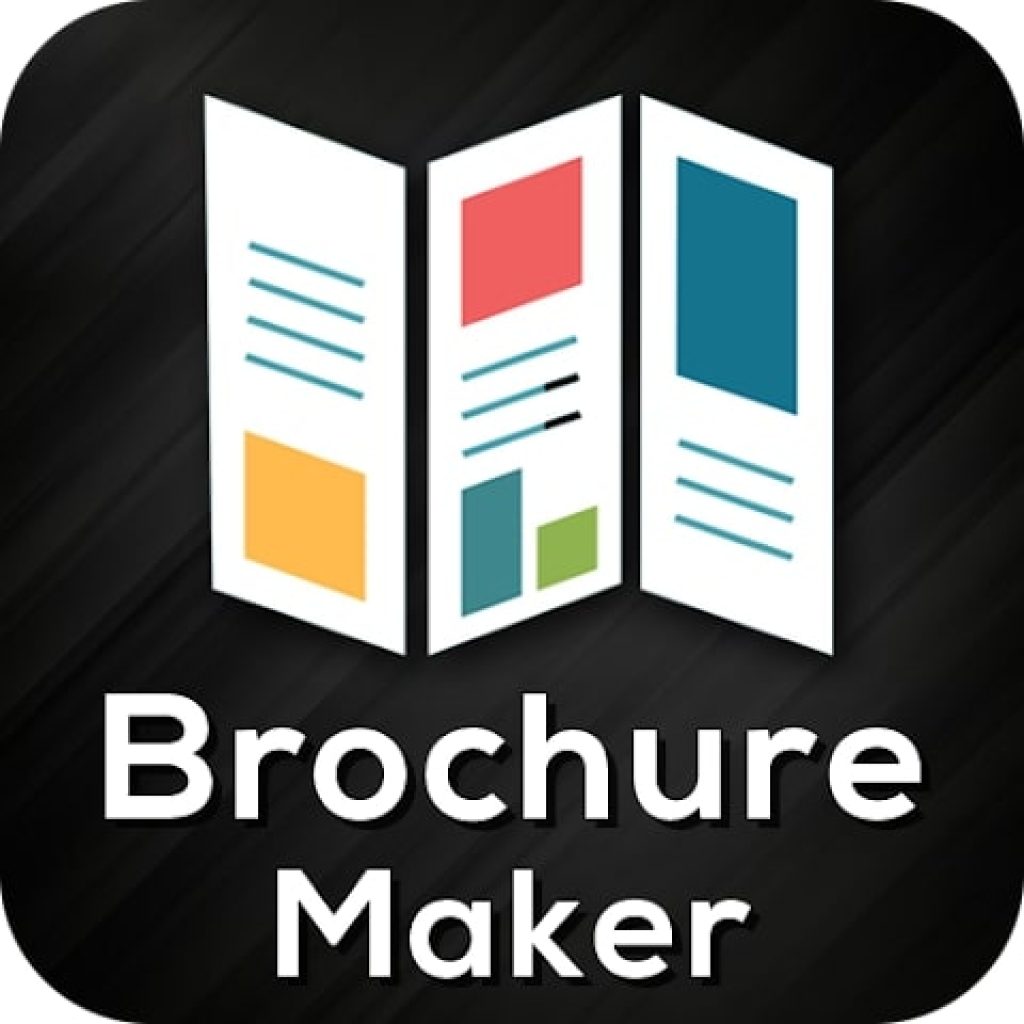 A handy app to design layouts for banners, flyers, and other types of printed materials.
This app is great for both large-scale and single-use. You don't need to waste your time talking to professional designers. Just pick up your cell phone and start creating.
Templates for almost every kind of typographic product are available to you: flyers, brochures, banners, and even catalogs. Create the perfect fit for your business in minutes. You don't have to go through training: you don't need any special skills to work with the app.
The collection of templates developed by this app contains over 5,000 variations of all kinds. You'll easily design a template for a wedding invitation, a graduation party, or an advertisement for your business.
You can install this program on any electronic device with Android 5.0 or higher. The app only takes up 17 MB. Use all the offered options for free, create your unique masterpiece, print it out, or share it with your friends.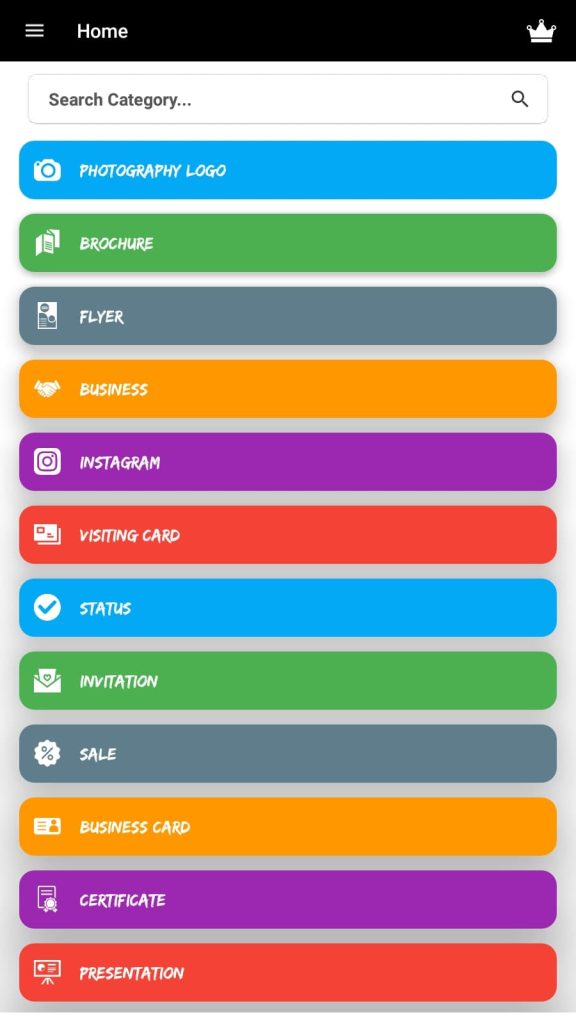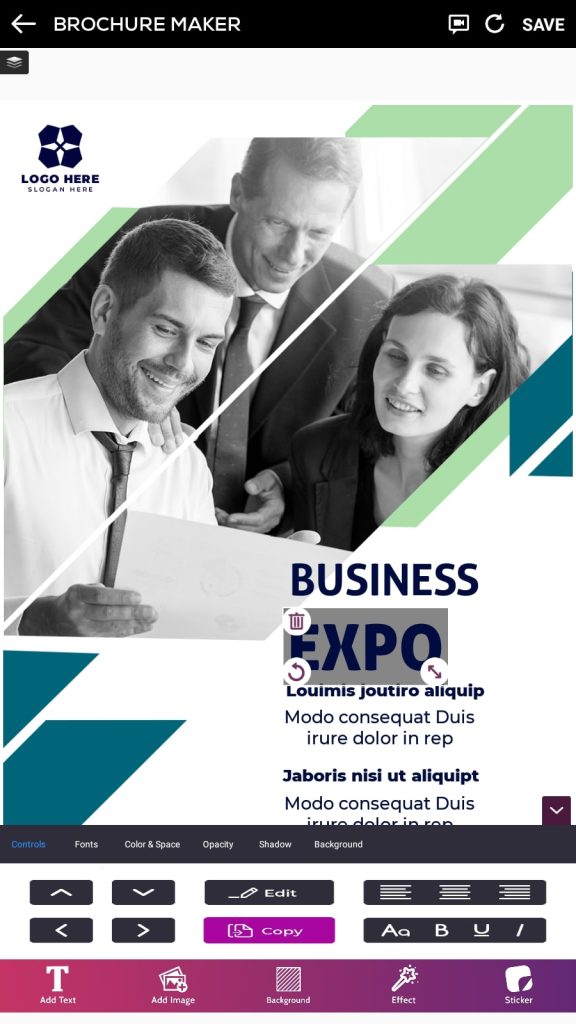 You can change the original version as many times as you need. Need quality and fast graphic builder? Download this app and enjoy a professional approach to your work.

Zahomy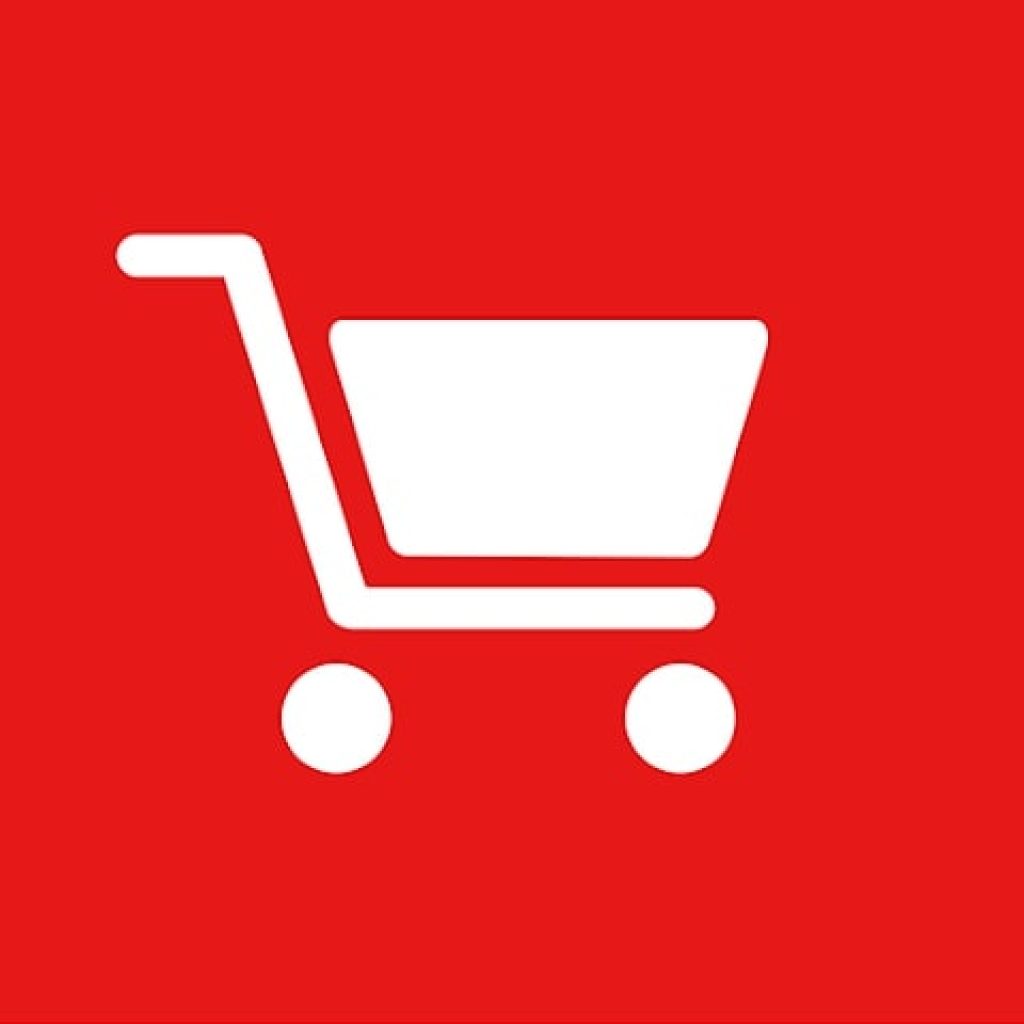 Do you need to create a digital catalog quickly and efficiently? No possibility and desire to use the services of expensive designers? The Zahomy mobile app will do the job with ease.
Now you can create and edit online catalogs on your own, relying on your desires and capabilities. All you need for a complete job is an app without any extra tools.
Create catalogs for your business or other clients. Share your masterpieces with other users and be inspired by their work.
For a complete catalog, select the images or photos you need, create a digital catalog, and send it to print. You can publish it on social networks or share it as a PDF file with your contacts at any time.
Zahomy allows you not only to create catalogs but also to work in your online store. You have all the features of a real online store for easier work with customers. Just install the app on your gadget and start managing your business on a new level.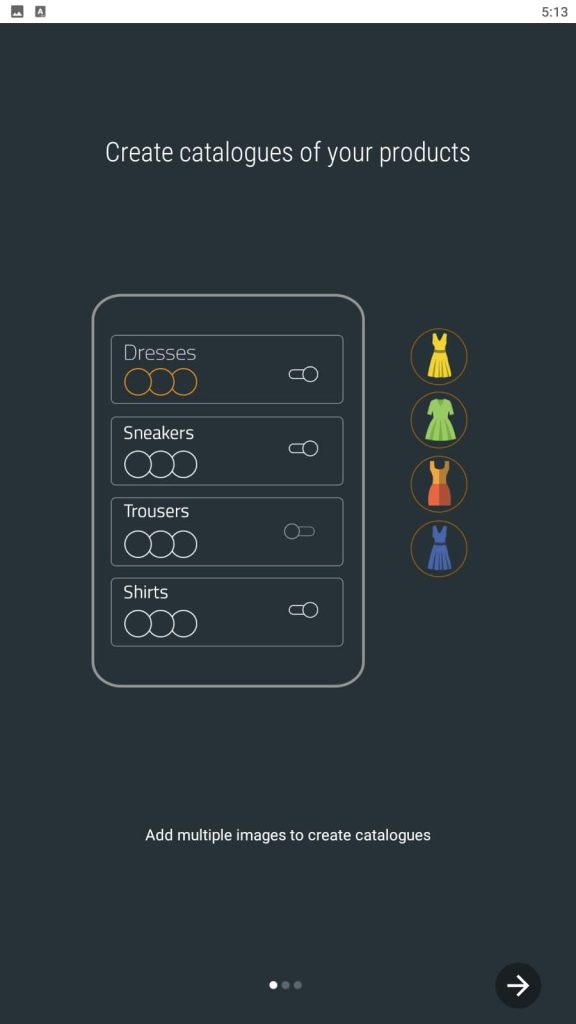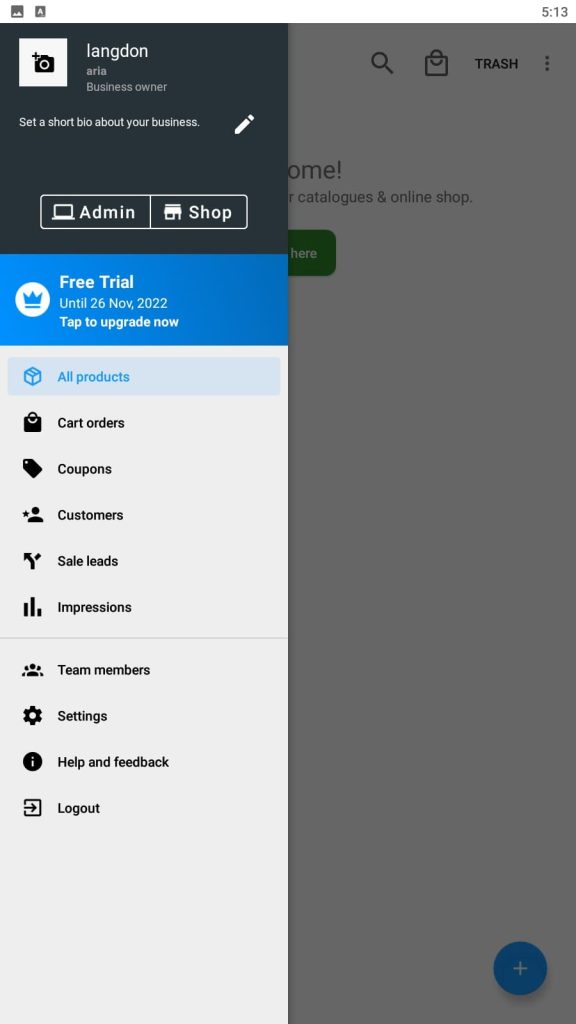 For the greatest comfort, create a chat room for your employees, colleagues, and suppliers. All the information you need will be gathered in one place. And you can get important information from a group of people with the push of a button.

Catalog Maker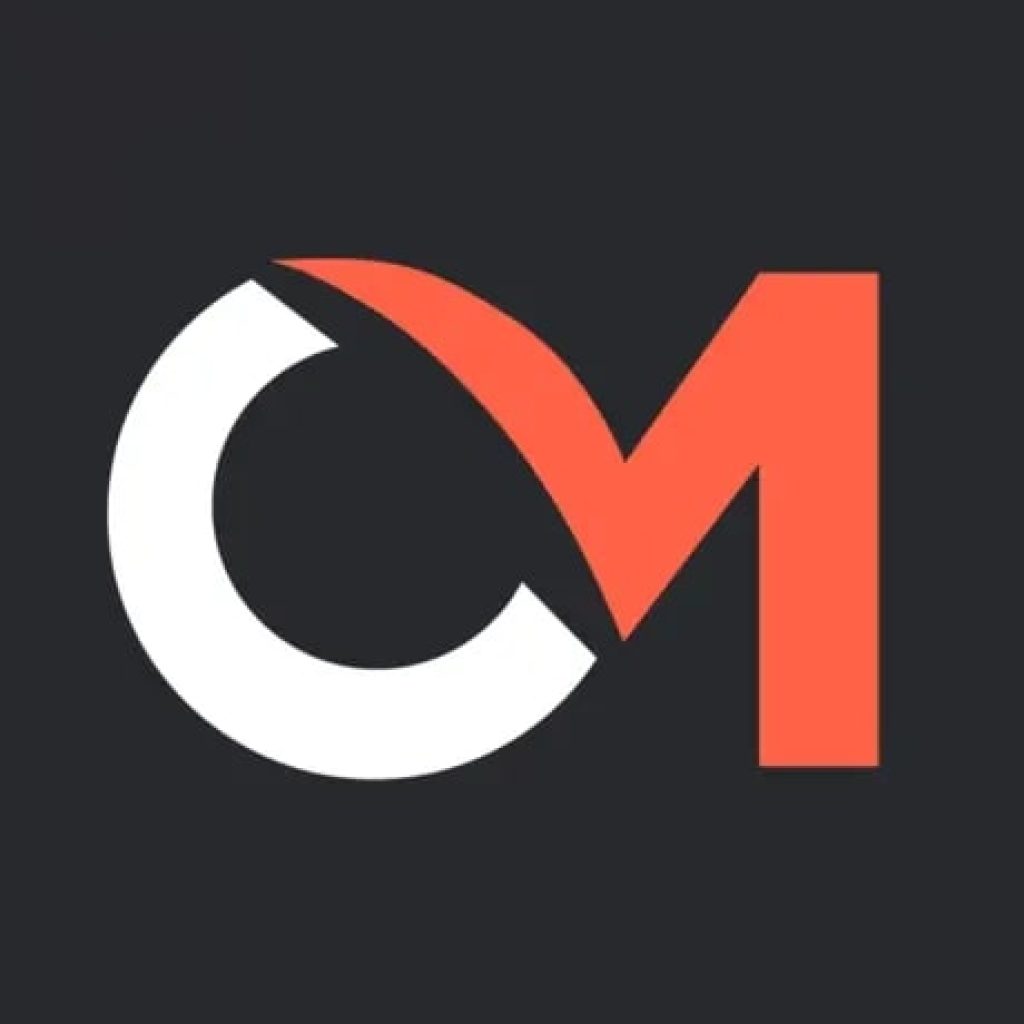 Catalog Maker is designed to create catalogs and brochures quickly and efficiently. One app will soon replace your entire staff of design specialists. A superficial knowledge of design is enough to use it.
The app is suitable for both experienced professionals and users without skills or experience.
To get started, you need to install the program. The next step is formal registration. Fill in the suggested fields to get access to the template collection.
Start working with the catalog: choose the template and size, and give it a name. Choose the images and photos that will make up the digital catalog. Save the resulting version. Now you can print it or get your friends' opinions by sharing the finished version on social networks.
Creating a complete catalog from scratch will take a minimal amount of time. Besides, you can change any item in the finished version: image, font, price.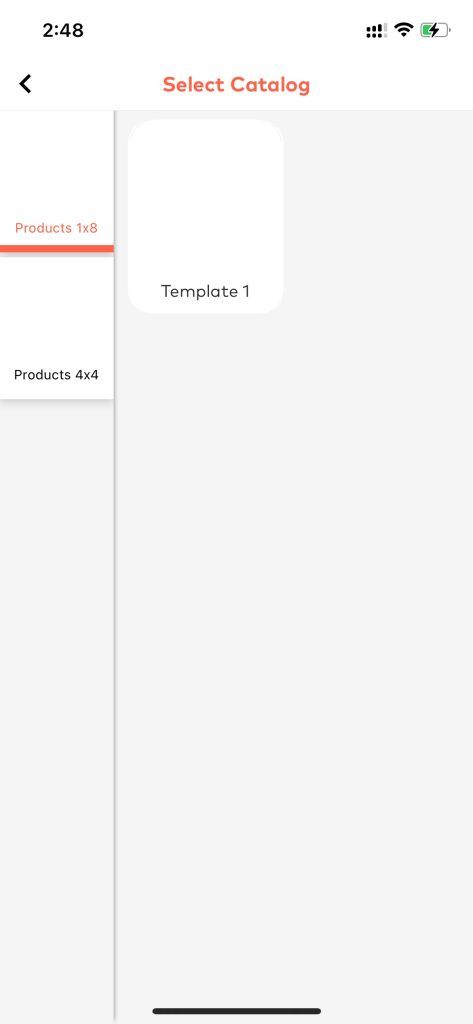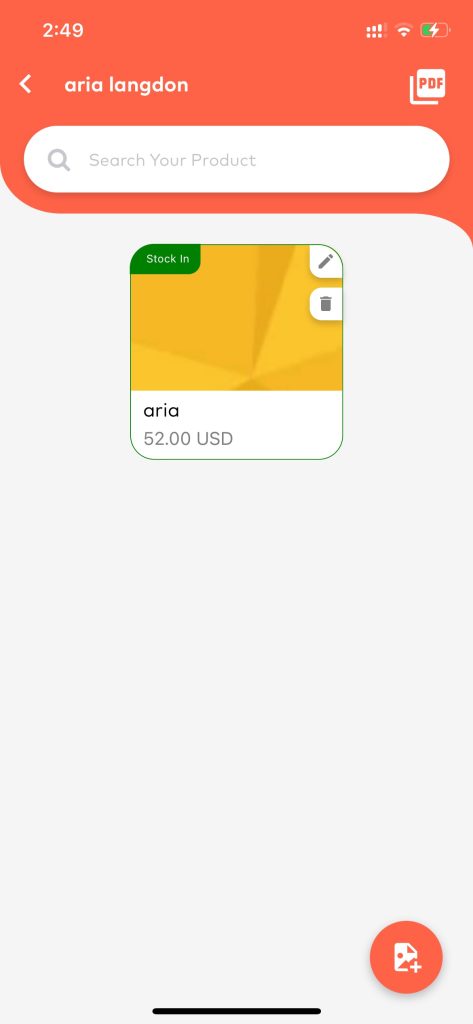 If you value your effort and time, be sure to use Catalog Maker. Enjoy a comfortable workflow.


Digital catalogue maker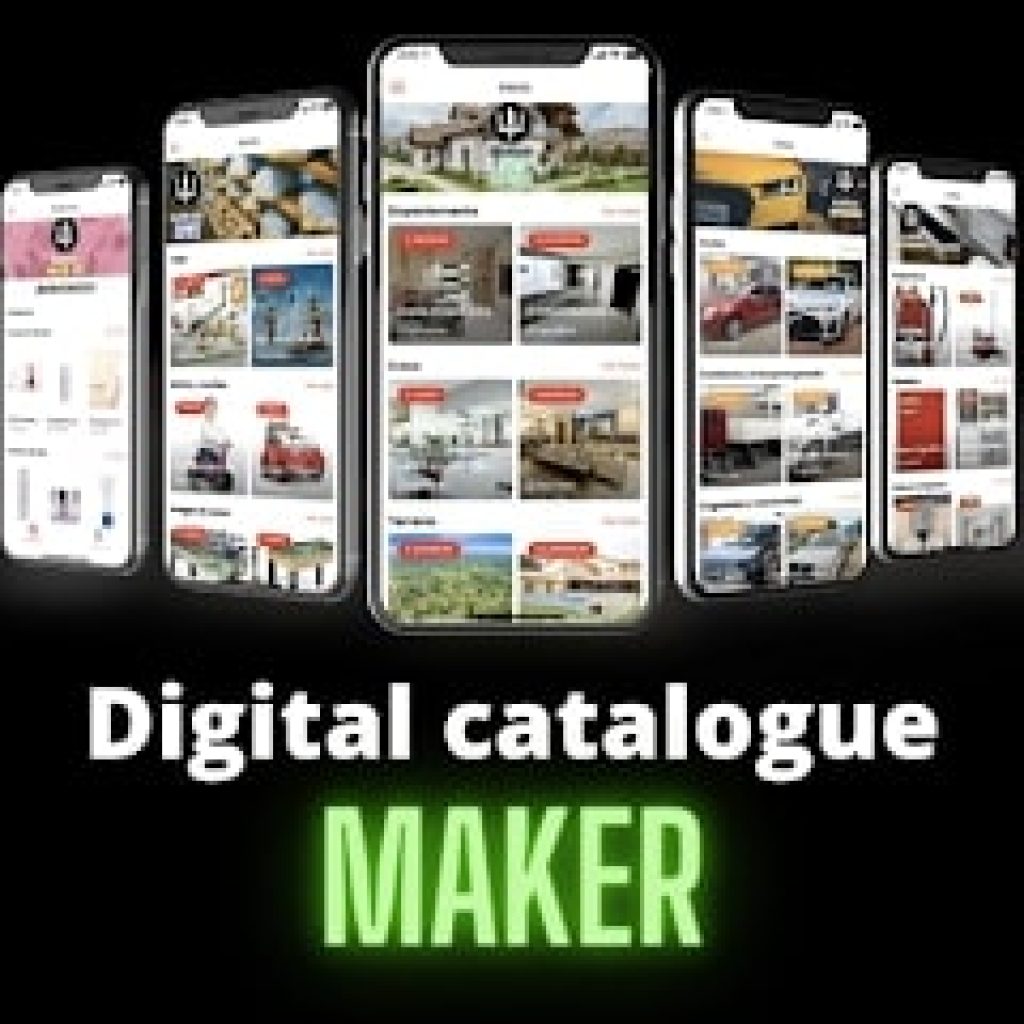 Catalog Maker lets you create lists and entire catalogs with no extra effort. In just a few minutes you'll be happy with a professionally compiled catalog to advertise your products or services.
Create the perfect catalog without using professional catalog designers. With Catalog Maker: Create & Share your business awaits a new stage of development.
Once you've installed the app on your phone or tablet, go through a routine registration.
Your first name, last name, contact information, and address are required. It is desirable to include a correct email address and company name. Choose to create a directory or list from the menu and get down to the main process.
The app contains a huge number of ready-made templates for all categories of goods and services. Just fill in the required lines and follow the suggested tips.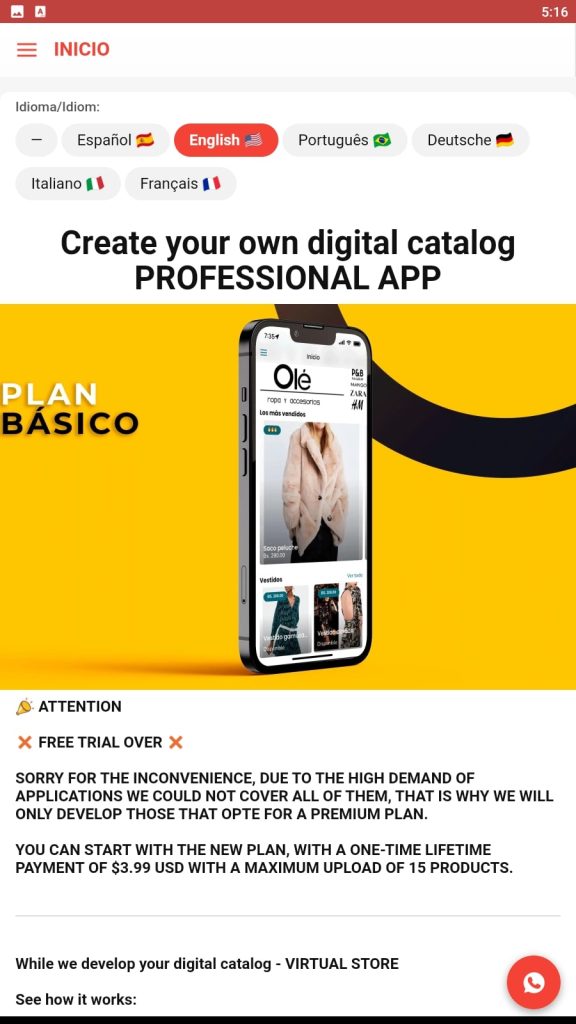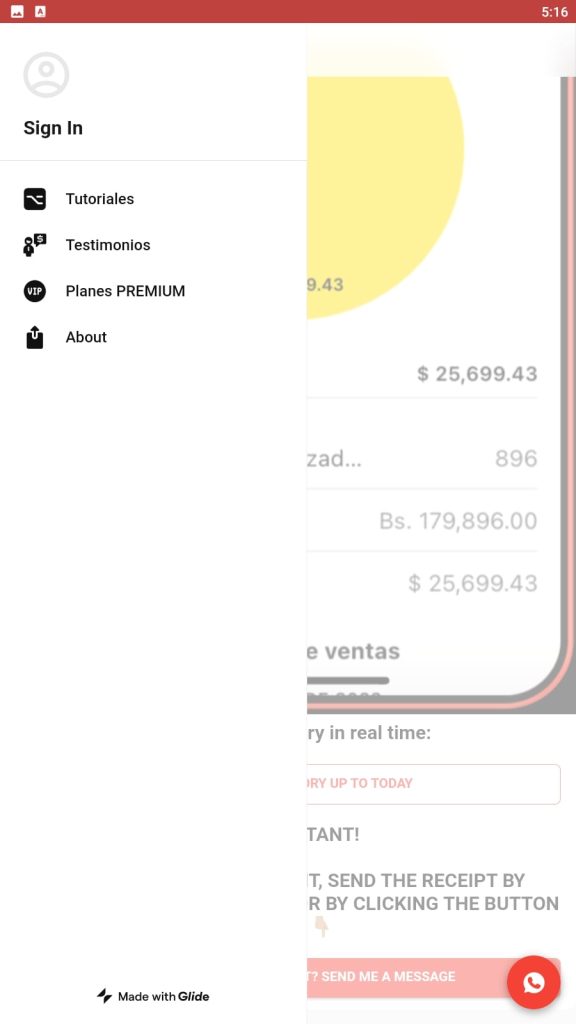 Catalog Maker can be used to create catalogs for both large and small companies. There are no restrictions on the number of products and services. Choose colors, fonts, and extra elements to make your catalog attractive. The app is free and freely available on Google Play.

You may also like: 7 Best Free Cursive Writing Apps for Android & iOS
Brochure Maker by Mobi App & Thumbnail Maker Inc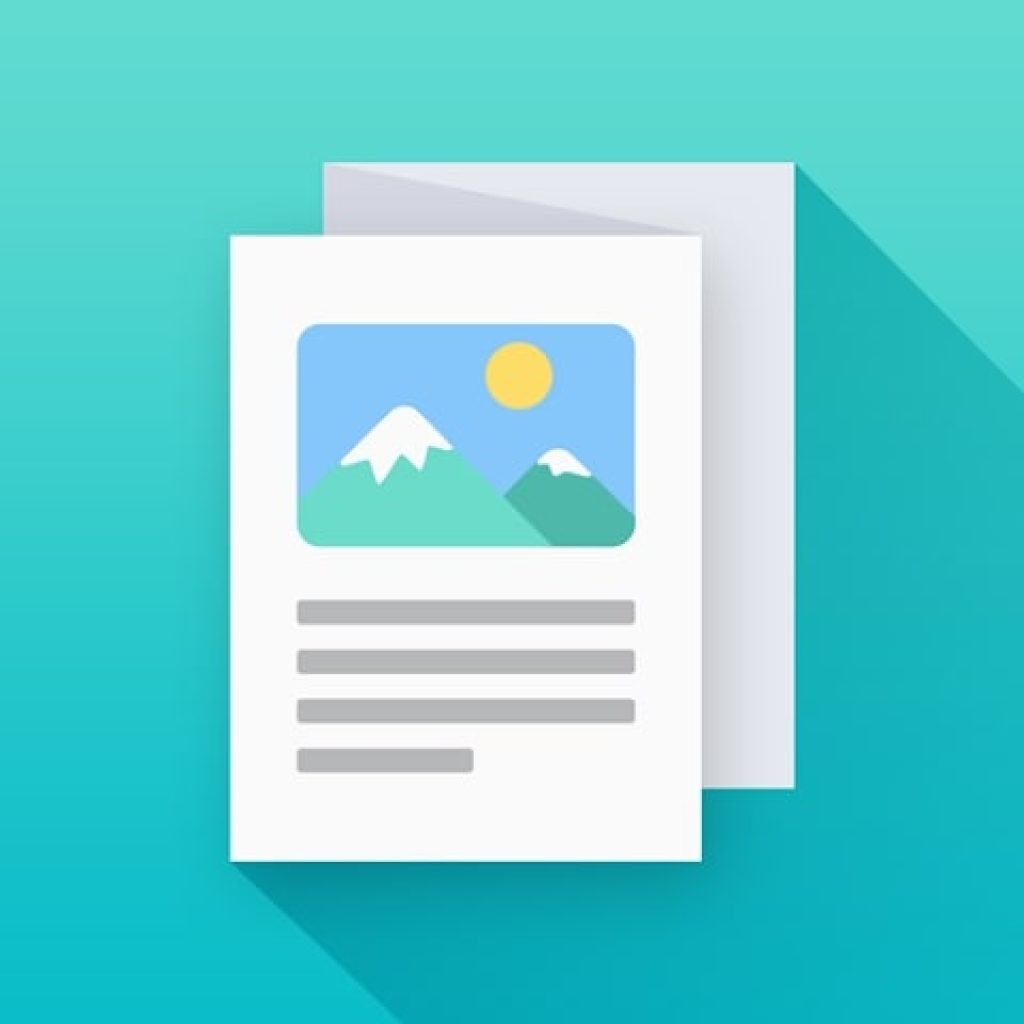 Brochure Maker will be a real help for those who want to create and proofread brochures on their own. The mobile app gives access to a huge number of unique templates that will help you to create the perfect one for each individual case.
With one app, you can design a layout for a concert, trade show, or fair invitation. Promote your business with your own handmade booklets and flyers. Help your friends and get a lot of positive emotions.
Everything here is simple and straightforward. A user-friendly interface and simple menu will allow you to master the app in a few minutes. You can use ready-made templates or develop your own version, which will be unparalleled.
You do not need to be a professional designer. Just download Brochure Maker and follow the instructions. Select images of goods or services of good quality, and select the style and typeface. If you wish, add bright colors with tags and extra elements.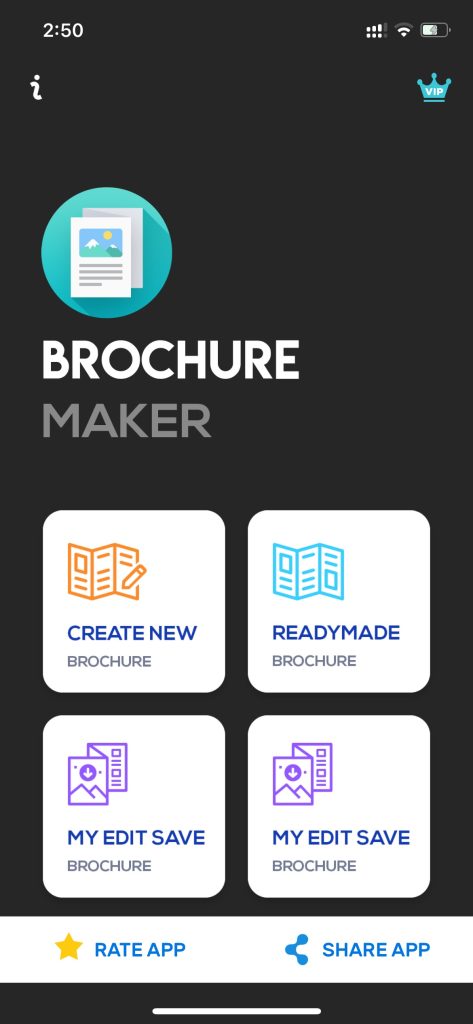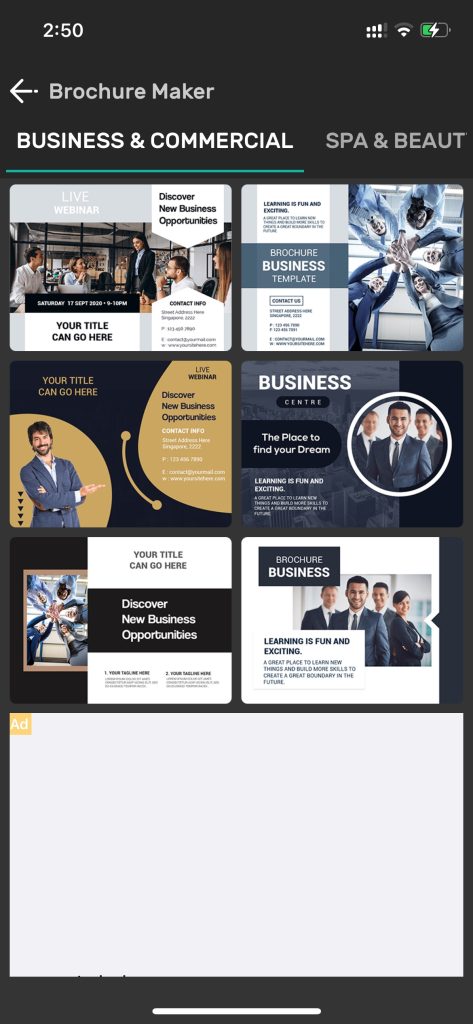 All options are available to you to work with the finished version. Send your brochure for printing or share it on social networks. Make changes at any time and make your work even more productive.