If you are a fan of puzzle games, we have found an interesting tool for you! LogiBrain Grids is a grid-based logic puzzles game. The app is available for both tablets and smartphones!
First of all, we have to admit that this tool does not take up much storage space – it weighs just 37M. Therefore, you will install it quite fast!
After downloading the app, it offers you to play 20 puzzles for free. But, you can purchase additional puzzle packages at a quite reasonable price.
And if you like LogiBrains, you may also like crossword apps! Spend amazing time guessing words using these apps.
When you choose an appropriate puzzle, the app shows you a detailed description of how to play it. No doubt, this is a great bonus!
All the puzzles have various difficulty levels that you will find behind the title. Besides, the app allows you to zoom and drag the puzzle to match your screen size. This is an excellent option for small screen devices!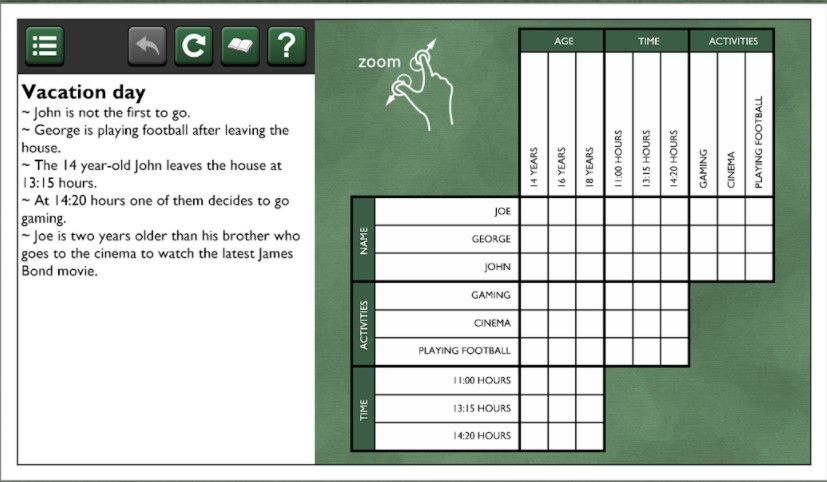 Additionally, each puzzle has a high score that allows you to monitor how much time it took to solve the puzzle.
Moving on, in case you have made a mistake, you can click on the Erase errors button. If you don't know how to solve a puzzle, you can use the Show solution option. Plus, you can resume your automatically saved games whenever you want.
By the way, LogiBrain Grids is quite simple to navigate, as it comes with a straightforward interface.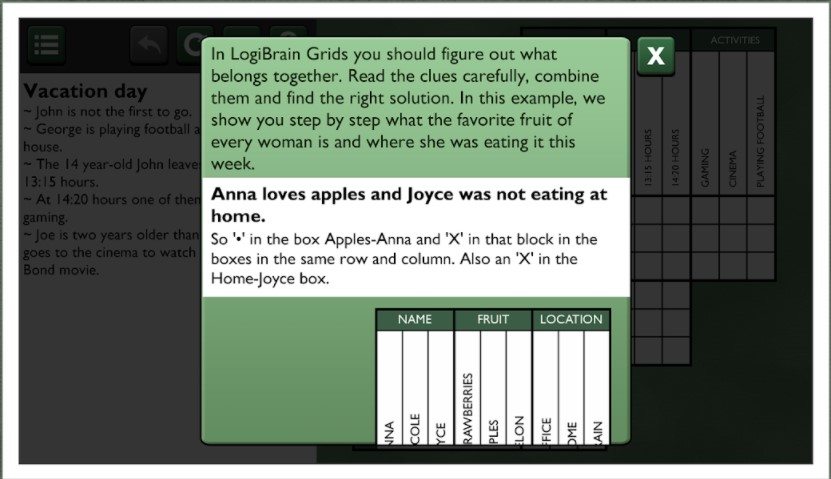 The majority of users truly like this app, as we have not found any negative feedback. Moreover, the developer offers responsive customer support that will tackle all your problems!
What is more, the app's version is constantly updated. No doubt, this is a great bonus!
After you finished this game, you can even explore more crossword game apps.
Summarizing all the points mentioned above, LogiBrain Grids is truly worth trying. There are not any significant disadvantages, so hurry up to download it!