Many of our readers love to learn and get new information. Nowadays, in the market of mobile applications, there is a huge number of products that fall into the category of "Education".  Most of our readers – the owners of Apple or Android devices. That is why we have made a selection of the best educational apps to help you learn a lot. 
You may also like: 12 Best sight words apps for Android & iOS
Learning Apps For Preschoolers
Now there are so many applications for kids that parents have to choose the best ones. We decided to create a convenient catalog of children's programs. We have included classical learning applications on our list. Alphabets, words, learn to count, write, and so on. With their help, the child can quickly learn all the most necessary things and to prepare for school.
ABC Kids – Tracing & Phonics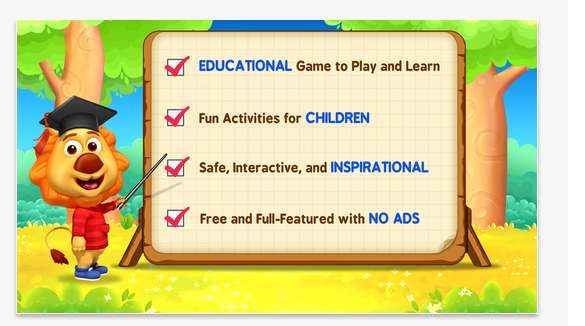 ABC Kids is a simple educational app that will help your child to learn the alphabet and phonics. This colorful application will make the learning process funny and easy.
It will learn how to trace and identify Letters. Here are funny exercises for learning phonics, sounds, and letters from A to Z just following arrows with fingers. Delightful pictures will help your child with definitions.
It is also easy to learn Uppercase and Lowercase Letters doing simple but interesting exercises. And much more great exercises to start learning… Every kid will really enjoy it!
You may also like: 9 Best apps to help you with homework (Android & iOS)
Endless Alphabet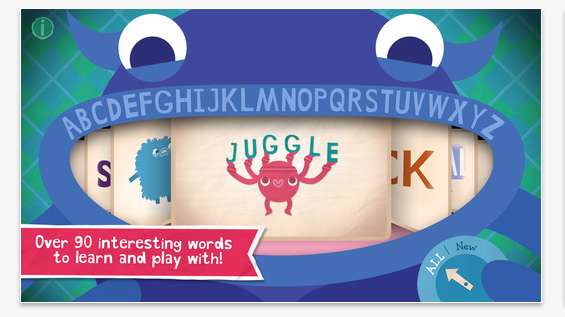 Endless Alphabet is an educational app that helps children to learn English letters and learn many new words. Each word has an interactive puzzle game with letters that are pronounced correctly and a short animation that illustrates the definition.
Here are more than 90 words, to explore and learn. Delightful animations teach a fun and engaging way. The interface is easy to understand and well designed. Your child will surely enjoy it!
Kids Learn to Read (Lite)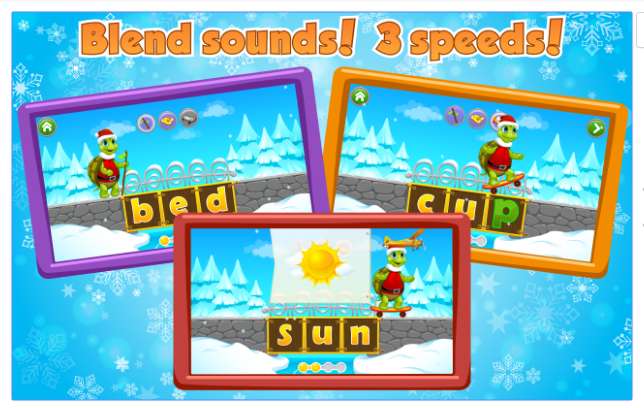 Kids Learn to Read is a perfect way to involve your child in learning new words and reading. This app is recommended for those kids who have already learned the alphabet and sounds. Here are six sections that will interest every kid.
Magic Letter Bridge section will learn to blend letters into words with the help of a funny Turtle. In Skateboards and Helmet section your kid will practice in reading words. Turn the Blocks: a child should spin the blocks and spell words. Word Ball will learn to identify spoken words by hitting the right ball.
In Word Magic game kids make word families creating magic potions. In Rocket Words children help a rocket to launch practicing in word making. Every section is well-designed and your children will surely enjoy the process.
Writing Wizard – Learn Letters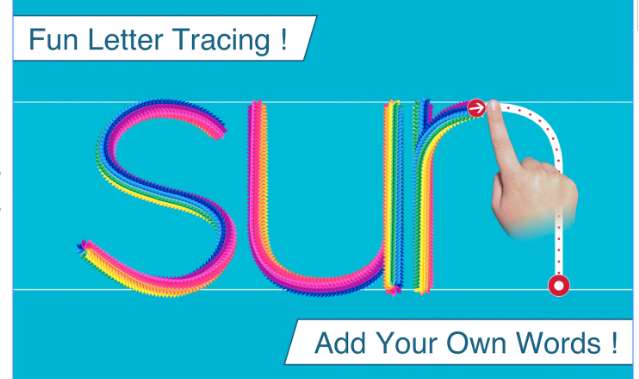 Learning to write has never been so much fun! Writing Wizard displays and reminds how to write letters. Kids will learn how to write uppercase and lowercase letters, numbers, and words. The app includes more than 50 animated stickers, sound effects, and interactive games in which characters come to life at the end of writing.
Endless Numbers
This simple app was created in order to help preschoolers in learning numbers.  In the app, here are Endless monsters who are always ready to demonstrate number context and quantity engaging children in funny games and interactive puzzles. It is so easy to learn how to count with them!
Only 5 numbers are free to try, other numbers are available after paying.
Sensical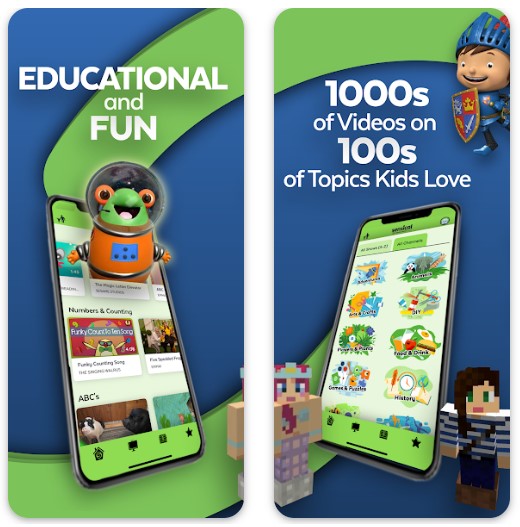 The Internet can be dangerous for children, so they should not attend some websites or social networks until a certain age.
Sensical is an app with which kids will be able to watch various videos and cartoons, and parents cannot worry that their children will see something that can harm them.
There are only kind characters in popular cartoons that will help the child learn something new.
The app has not only entertaining content but also educational. Numbers or the alphabet are not a problem. Children learn new things quickly because all the lessons are bright, fascinating videos that just can't be boring.
Sensical content is divided into 3 age groups: toddlers from two to four years old, kids from 5 to 7 years old, and children from 8 to 10 years old. After all, every child at different ages has various needs and various interests.
The app also has a useful feature. Parents can see which videos their child chooses, what they are about, and what lesson they teach. Thus, parents will control the educational and upbringing process.
Kids Math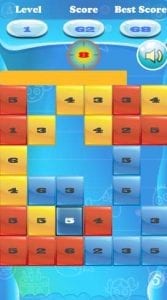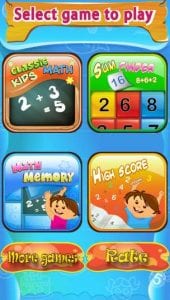 It is an Android app for kids to learn Math. All in all, Kids Math is a simple program, but it has everything you need to help your child understand the tables, as well as learn how to multiply, add, subtract, and divide.
It includes different games which make everyone to think. It is possible to select one of the various math games and get as many points as you can to gain a high level. All the games are well designed, colorful, and exciting.
Kids Numbers and Math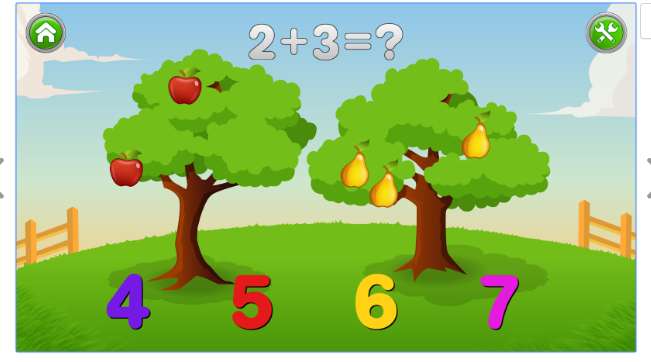 Kids Numbers and Math is a children's educational application for learning numbers and operations on them.
A full version will allow choosing a numerical range for each exercise. Here are different exercises: Learn numbers, Comparing numbers, Addition, Subtraction, Examples of two actions, Memory.
This simple app will make learning Math an enjoyable process for preschoolers. While you are busy, your child will learn and have fun at the same time.
Preschool and Kindergarten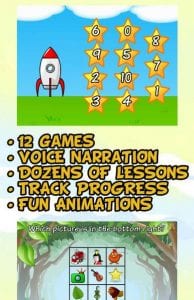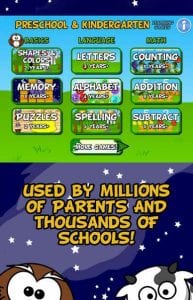 This app includes various educational games that are entertaining at the same time. Your kid will learn basics, language, and Math while doing simple and interesting tasks.
Voice narrations and pictures will help to learn letters from A to Z. Here your kid will learn how to read and spell short words (3-5 letter words). Exercises with bright and so sweet fruits will become great helpers in learning how to count, add, and subtract. For younger kids here are memory games.  A kid should flip and match cards. That will help to improve memory and attention. Puzzle games are also will be useful in learning how to solve problems.
Preschool and Kindergarten have a lot of positive reviews of happy parents and a great number of users is constantly growing. Join the community!
Learning colors for kids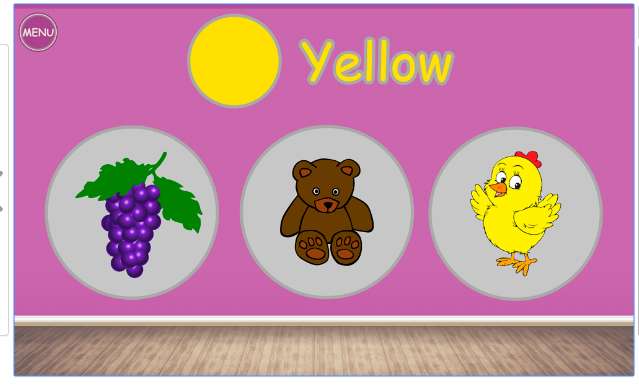 Learning colors is a simple and exciting learning game for the youngest children. It will introduce your child to the amazing colors of our world, it will make the learning process fun and very interesting. With the help of the app, pre-school children playfully master the names of colors, learn how to match them with various objects, fruits, and animals.
Young children often confuse the names of different colors. The game allows kids to learn how to distinguish and name colors correctly. It is important to demonstrate the difference between one color from another for children under 3 years. Games with colorful pictures will help to remember new information.
Kids Learn Shapes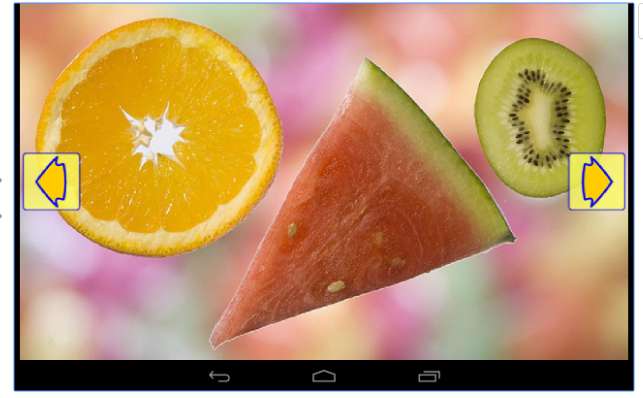 The app will help your child to learn shapes and have practice in comparing different shapes. It includes colorful and exciting exercises where real-life objects are used. The shapes which are used in exercises are circles, rectangles, triangles, squares, rhombuses, and ovals.
Shapes Toddler Preschool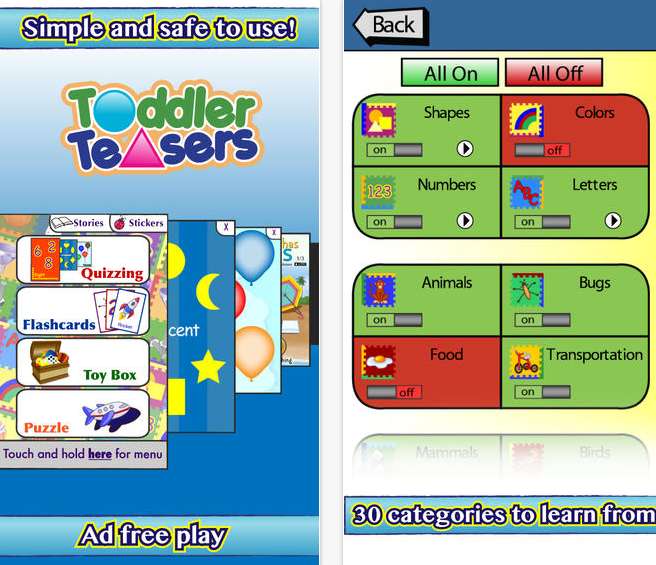 Shapes Toddler Preschool is a great way to learn while having an entertaining time. It includes interesting games, quizzes, flashcards, and puzzles. The interface of the app is simple and understandable. Here is voice guidance for your kid in English, Spanish and French. Also, parents can choose gameplay and difficulty. In the app
In the app, you will find such categories: Shapes, Colours, Numbers, Letters, Animals, Bugs, Food, Transportation, Mammals, Birds, Fish, Reptiles and Amphibians, Seasons, Musical Instruments, Art, Sports, Camping, Money, Fractions, Roman Numerals, Symbols, Yard, Kitchen, Bathroom, Tools, Trees, Flowers.
Shapes! Toddler Kids Games, Baby Boys Learning Free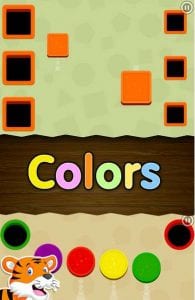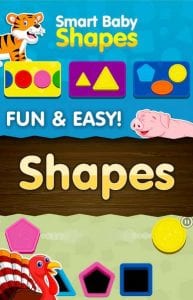 It is a wonderful bright app that will introduce your child to basic colors, shapes, and sizes in a simple and understandable form of a game. It includes three games that will help to study shapes, colors, and sizes. Here are different levels (from simple to complex) for every kid to start playing regardless of age.
The app teaches to distinguish shapes, sizes, and colors, as well as the correct pronunciation. It develops logic, motor skills, and attention. The app includes both static and moving objects, which contributes to the development of coordination and fine motor skills of the child. The game is suitable for children from 2 years old.
Easy management will make the first acquaintance with different colors and shapes easy and fun.
Interactive Telling Time Lite
Interactive Telling Time Lite is perfect for children ages 3 to 12 years old and has 5 levels of difficulty to help children master the timing progressively. You can track the success of your child using the statistic section.
A child will learn how to set the time using in-app interactive clocks with moving hour and minute hands. He will know how to read and tell time, learn the concept of day and night. Playing funny games he will learn and have fun!
Clock Games for Kids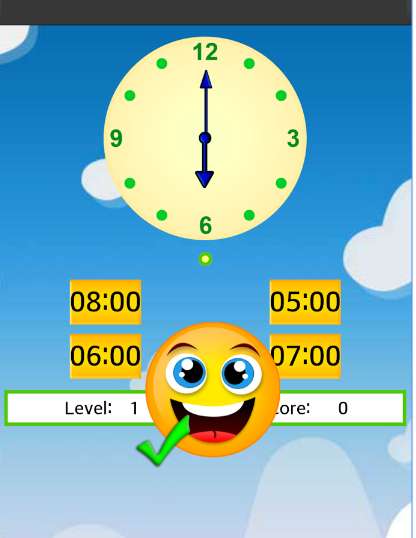 Clock Games for Kids will help to learn your kid to read the clock and tell what's the time. The interactive menu will attract every child. Big clocks, bright colors, fun games – your child will easily learn hours and minutes while entertaining. Here are different levels of difficulty.  The level is changed automatically.
Logic Games for Kids 6-9 Free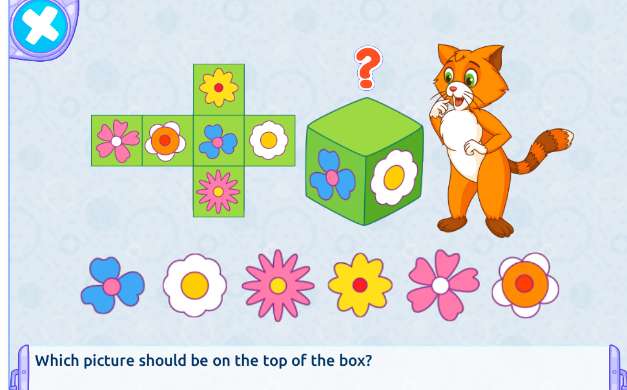 A cat and a dog are sent to the land of gnomes on their magic machine. There, they knew that a forest fairy has lost her way. Trying to find the missing fairy friends visit the cave of the Dragon, the country of elves and other magical locations.
Along with the heroes of this story, children make different tasks, quests, and puzzles. Helping the cat and the dog to overcome the difficulties, kids develop attention, memory, and logic.
Logic for kids 3-7 years Free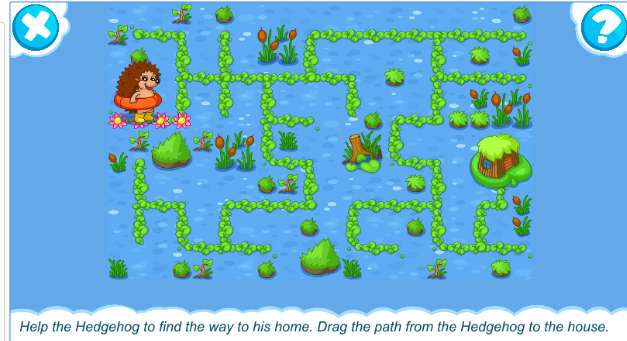 The app includes four games for children 3-7 ages. Postman – a kid should help the hedgehog to spread the letters in the right houses in accordance with the address written on the letter. Maze – a kid helps to find a way to the house in a maze.
Sudoku (with pictures) – a child is to fill the empty cells of the table with the objects so that each object encountered in each row and each column only once. Rhythm – it is necessary to understand the regularity in the sequence of objects and find one thing that violates this regularity.
All games have four levels of difficulty, suitable for the development of logical and spatial thinking. Tasks are never repeated! They are generated, so your child will play new games every time.
Kids Logic Land Adventure Free
Kids will help Jack and Alice to find the treasures in the Logic Land! In each of the five cities, they will find interesting tasks.
All educational tasks are aimed to improve logical thinking, mathematical abilities, as well as the development of memory and attention of children from 5 years.
Animals for Kids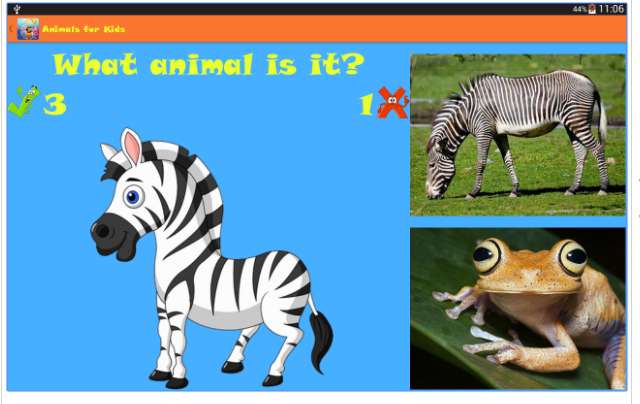 Animals for Kids is a free educational application with a bright interface that helps kids to learn the names of animals and their sounds.
The app will tell about more than 30 animals (dogs, cats, cows, snakes, parrots, dolphins, and others). A funny game "What animal is it?" will teach kids how to recognize different animals.
Animal Sounds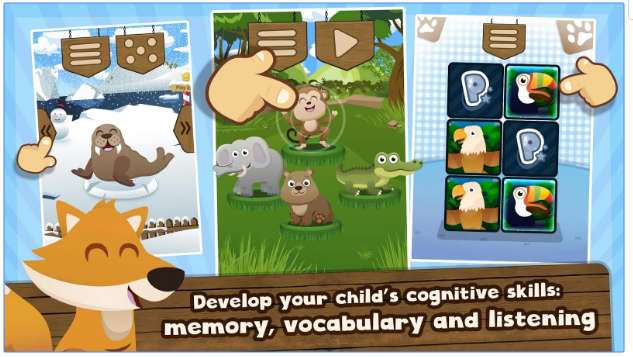 Animal Sounds is an educational game for children from 1 year to 5 years old designed to teach animal sounds. In the app, here are more than 70 animals to study. The game is very easy. A kid touches the screen and hears the sound of a chosen animal, his name and characteristics. A child can play and study at the same time without any help!
More than 15 languages are available. So, children older than 5 years can change language and learn animal sounds in another language.
Apps to Learn Language and Literature
Do you want to expand your knowledge of the language, deepen understanding of words, develop logical thinking? In this paragraph, we have collected the most useful apps for you to study language and literature. Pupils, students, post-graduate students, young scientists, and teachers will be very grateful for using this knowledge base.
Vocabulary Builder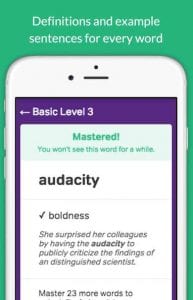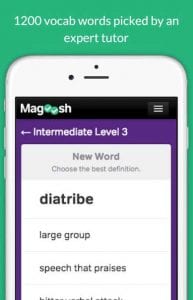 Vocabulary Builder is a perfect app created to learn more words and test your knowledge with the help of interesting quizzes. The app is free and available for both platforms Android and iOS.
Every word in the app has its definition and examples of sentences with this word. Also, you can hear how the word is pronounced using the Audio section of the app. You can choose one of three levels to start: Basic, Intermediate or Advanced.
Dictionary.com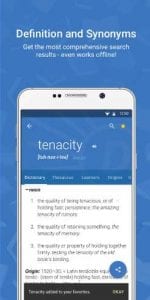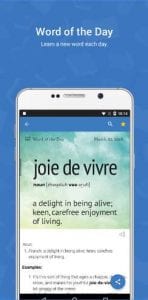 A lot of people are in need of a good dictionary, which is always in your pocket. The best dictionary of the English language is the Dictionary.com app which has its own distinct advantages over similar products. This program has a modern, nice interface.
Dictionary.com provides its users with a variety of functions. In the application database, you will find more than two million definitions, antonyms, and synonyms. In addition, you can listen to all the words that can help you remember the correct pronunciation. You can use Dictionary.com even without an internet connection.
Moreover, in the application, you will find the voice search function which works fine. The program has a history of searches, spelling and phonetics, abbreviations, and slang content. A nice addition is a widget on the desktop, including the "Word of the day" and quick access to the application.
Merriam-Webster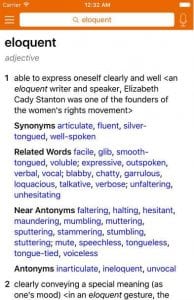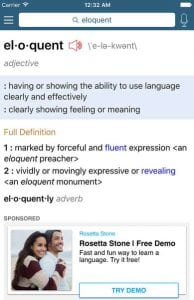 The application is based on Merriam-Webster's Collegiate Dictionary, a fairly extensive dictionary (225,000 definitions), which describes not only the individual words but common phrases.
The application has a bright design and an easy interface. When you type the word in the search field the program offers variations of the word by the first letters – it's convenient if you do not sure in writing.
In the Merriam-Webster app,  you will find many examples of use, synonyms, quotes, and speech phrases, which will help to memorize unfamiliar words, understand interlocutors, and express yourself.
Apps to Learn Foreign Languages
Every year, learning languages becomes easier thanks to modern technologies. In fact, you can learn a foreign language according to a personal schedule without a necessity to set a number of hours for classes.
And thanks to the mobile applications you can achieve even greater flexibility since you can learn different languages right from your phone or tablet. Here you will find a great collection of the best language learning apps for iPhone and Android devices.
for adults:
Duolingo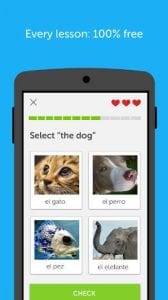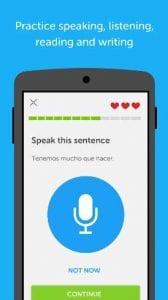 Learning languages is simple and always free with Duolingo. Moreover, nowadays it is one of the most popular language-learning apps in the whole world. It is used by many teachers in schools and universities.
Also, using this app you can learn any language all alone. Here you can choose any language you want to learn: Spanish, German, French, Esperanto, Swedish, Polish and more.
Here are different levels. So, you can start from the very beginning or test your skills and start with your level of knowledge. You can improve your skills in reading, speaking, listening, and writing.
You will learn language playing, answering questions, and doing different exercises every day and you will see your progress. You will enlarge your vocabulary and improve your grammar skills while doing fun and effective tasks.
34 hours with Duolingo are equal to one semester in university. It has already had more than 150million users. Join this great community and learn languages for free.
HelloTalk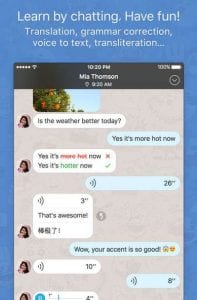 You can choose from more than 100 languages. The teachers of HelloTalk are native speakers, so learning languages will become effective and easy with this application. In the app, you can get acquainted with your partners – native speakers from all over the world.
You can speak to them or send text messages. HelloTalk will help to translate phrases in the chosen languages. It is possible to listen to messages your get or send.
You can call your language partners for free using the app. Your partners can correct your grammar, syntax, and pronunciation.  It means that you will learn the language as it is spoken by native speakers, but not failed, the unnatural way that some methods of self-training can offer.
Busuu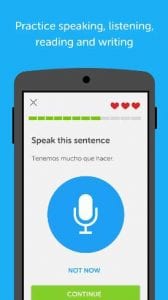 You will learn with 60 million users from all over the world. Take Busuu with you and use it every minute for learning: in line for coffee, waiting for a friend … or even in the subway, without access to the Internet, downloading lessons in advance! Short lessons are ideal for everyday life, work, and travel.
Now you can learn 11 foreign languages with the help of simple exercises that will hold you fast from the basic level to the new language fluency. Train with a fully personalized interactive course that takes into account your individual learning objectives.
Here are a lot of lessons to practice conversational skills and basic exercises, examples of pronunciation, tips on grammar, lessons, and exercises to practice writing skills, vocabulary lessons, and exercises. Practice by sending your written exercises to native speakers for checking to help you improve your skills.
Then, you can test your knowledge with fun and fast games to determine which words and phrases you learned.
Babbel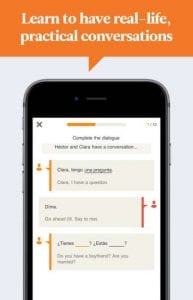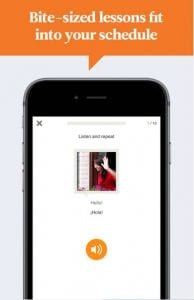 If you are tuned to a step by step learning a foreign language, the Babbel app will help you to get acquainted with the basics of grammar and vocabulary in a fun way.
The methodical resource database is based on the use of interactive tools and efficient technologies that involve all types of memory for faster and more effective learning. Babbel refers to educational applications, which offer you courses in over 10 languages with media material, live dialogues, and tech tools.
After registration and choosing a language, you will translate simple words with which, as a rule, begins communicating on the street, you will understand the difference between "you" and "you" and try to fill the gaps in the dialogue.
Pictures are actively used to trigger additional types of memory and remembering expressions. The main highlight of the site is the ability to connect the speech recognition feature to verify the pronunciation. To use it, you must connect a microphone.
The results will be reflected in the form of a chart, which shows the total number of questions and the statistics of your answers. You already firmly believe that in a few months will speak like a true Frenchman, and are ready to embark on a fight, but in the transition to the next level of the site, you will be asked to pay for it.
In today's very busy world Babbel is a good start if you want to learn a language on the go. It is simple to use and does not require you to be onlіne.
However, if you are looking for more advanced features, or if you need a more serious study of the language, then you have to think about how to move to a more complex application with time, as Babbel teaches you a common vocabulary without any real context.
Memrise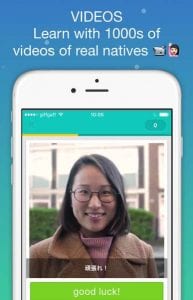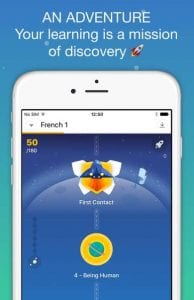 Memrise is one of the educational services. It supports the following languages: English, German, French, Spanish, etc. To increase motivation, within Memrise application you can use rating and compare the results with the achievements of other users. The progress of each of the participants can be quickly shared with friends.
The main advantage of this application – it is, of course, free of charge. In addition, developers of Memrise include a large number of different courses in one service.
The user only needs to choose the most useful and full course and immediately begin the process of learning. However, according to some users, you will not find the pronunciation of all words. The emphasis is made on vocabulary.
Memrise also offers:
Easy access to courses at any time for learning languages.
Offline mode for learning.
Full integration with your Memrise account from any mobile device.
Free language learning function.
MosaLingua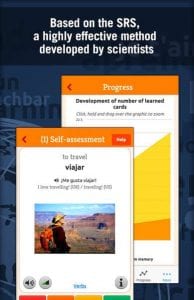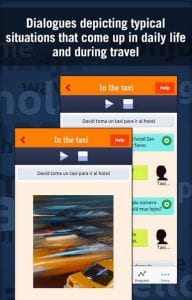 Mosalingua is one of the most famous apps for learning languages using effective teaching methods. For example, a common problem with many language learners is that they forget the new word after some time. It is quite normal for those who teach a new language, but it can also be very frustrating.
Mosalingua is trying to solve this problem by using a technique called SRS. SRS is software with interval repetitions, which is designed to help you repeat the word before you forget it.
For example, you have forgotten the word after three months of the study. Mosalingua helps you to repeat the meaning of the word in a week or two after the first lesson before you forget it.
Mosalingua also focuses on the 1500 most important words in the language for practical and everyday purposes. So if you're just starting to learn a language, Mosalingua can be a great application that is worth trying.
With SRS flashcards, Mosalingua can be a really good way to help you to study your first 1500 words in a foreign language efficiently.
HiNative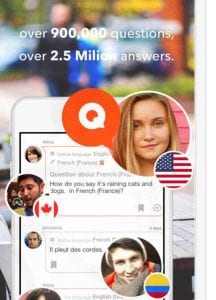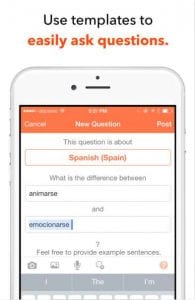 HiNative is a community for learning languages in the form of questions and answers to them. You can ask questions and communicate with native speakers in order to advance in training!
Can your dictionary or searching the web provide you with samples of adopted sentences? Reply to clarifying questions? Correct your pronunciation? HiNative can! It gives you access to the best sources of a foreign language – its native speakers! And, as you are a native speaker of your language, you can help other people to study it!
HiNative is able to change your point of view of learning a new language, to give you a completely new experience.
Here are more than 120 languages, with HiNative the whole world is available to you at your fingertips. Never before helping others and your own training was not so accessible!
Learn Languages with Rosetta Stone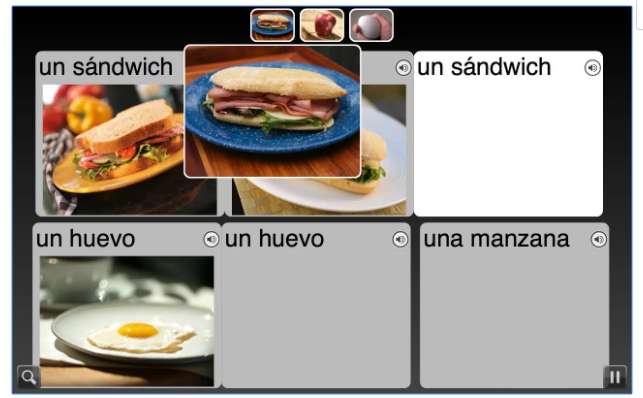 It is an absolutely new approach to language learning. This approach includes a complete training of selected words. This application will not just show you the words and their translations, but you will hear the pronunciation of these words as well and see in the picture what this or that word means.
This application supports over 19 different languages, and you can learn some languages separately or all at once, although it will be slightly difficult. All words are divided into classes, and you can choose for yourself the number of new words, as well as their complexity, and configure all for yourself.
Learn Languages: Rosetta Stone will teach you how to speak in different languages without any problems.
The application includes learning many languages: Arabic, Chinese, English (US and UK), Danish, Filipino, French, German, Hindi, Turkish, Spanish, Turkish, Vietnamese, Portuguese, Polish, Italian Japanese, and so on. In total, it is about twenty languages. This is one of the most extensive lists among similar applications, and it is really impressive.
You may also like: 15 Best apps to learn Spanish for Android & iOS
ChineseSkill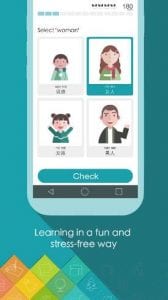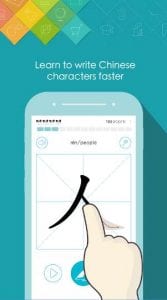 ChineseSkill is the perfect way for beginners to start learning Chinese. The app contains many fascinating lessons that will help users to test their skills in listening, speaking, reading, and writing.
Lessons include games which increase the interest, interactivity, and effectiveness. Lessons are divided into several parts that economize time and make breaks possible.
Here is an automatic system of repetitions: based on the laws of human memory, it reinforces vocabulary and improves memory.
You can also rival friends here doing the same exercises. Learning Chinese will be enjoyable and easy with ChineseSkill!
Learn Japanese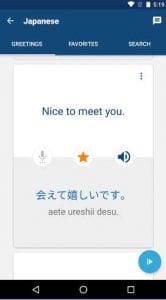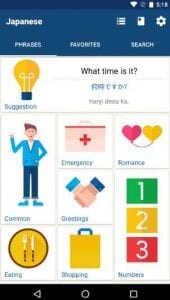 Learn Japanese contains more than 800 of the most used phrases and words for Japanese travelers and beginners. When using this application, you can learn Japanese with the help of a talking parrot.
The parrot helps you to do exercises so you can practice your speech and listening skills, anytime and anywhere. Learning Japanese could never be so simple. You can try it yourself!
This app is really one of the most popular among those people who starts learning Japanese. Do you want more? The whole list of best apps to learn Japanese you can view here.
Learn Spanish by MindSnacks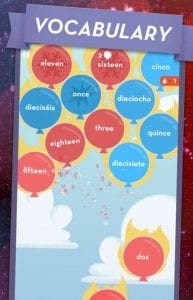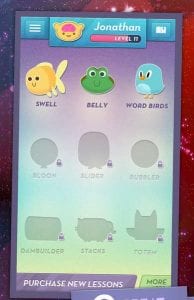 Learn Spanish by MindSnacks is a great app for those who have decided to start learning Spanish right now. After having a course you will speak and read in Spanish. It is suitable for adults, children, and students.
Here are nine exciting games which will help in learning and improving your skills. Audio materials that are included will help to improve pronunciation as they are provided by native speakers. Plenty of illustrations and images will be useful in memorizing words.
The app has a colorful and stylish interface. You will really enjoy studying.
We also offer you to examine the list of all the best apps to learn the Spanish language: 15 Best apps to learn Spanish for Android & iOS
Mondly – Learn French. Speak French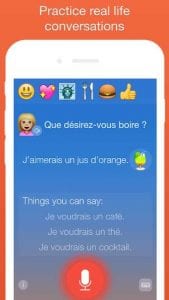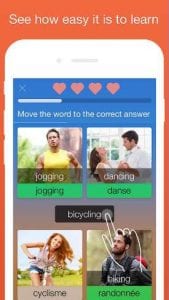 Mondly will teach you the French language quickly and effectively. In a few minutes, you will begin to remember basic French words to build sentences, learn to pronounce the French phrases, and be able to take part in the conversation.
Funny French lessons will improve your vocabulary, grammar, and pronunciation as effectively as they can not do any other method of learning. Is your level basic or advanced? Are you a traveler or a real businessman with a busy schedule? This amazing dynamic app will help you!
Download this language app and start enjoying the benefits of learning a new language.
You can also view other apps to study French in this article: 12 Best apps to learn French for iOS & Android
Apps To Learn Astronomy
Astronomy is one of the few hobbies which you can indulge in not only looking through a telescope or sitting in a planetarium. Modern technologies allow satisfying your passion for the study of the night sky from virtually anywhere in the world and completely at any time. 
Applications that are included in this review will help you to know and love the starry sky overhead. All you need is a smartphone or tablet and your own curiosity.
Night Sky Lite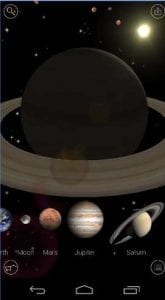 Night Sky is a magical app that will help you to identify stars, planets, galaxies, constellations, and even satellites. Now you can see it. You just need to stand somewhere with your smartphone or tablet and send it up into the night sky, and the app will display the names of the stars, planets, and other objects that you see, it's magic!
Mode "Journey" allows looking at the sky from any point on the globe. Do you want to go to another country and learn how the sky looks like there? You can do it instantly on the screen of your device.
Exciting new music and sound effects are great. A new soundtrack is written specifically to make the night sky observation even more interesting. In addition, the new version includes new sound effects, which are reproduced in the interaction with the application. The best combination of audio and visual elements of the observation of the night sky ever.
Here is a new database of astronomical information. The comprehensive database of thousands of objects with the ability to search is included in the Night Sky ™. The base includes facts about the universe that will strike your imagination.
You'll never miss exciting events in the sky. Learn about upcoming Eclipses, all annual astronomical events, and even local events in the area from the latest news of Night Sky ™ editors!
Sky Map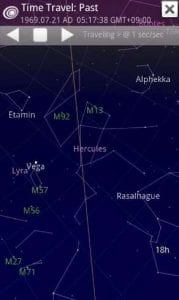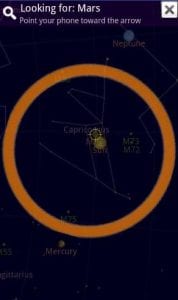 Do you like astronomy? Do you want to have a sky map on your smartphone? So this is it! This is an application that you can guess from its name. Sky Map is a detailed interactive sky map created by Google developers exclusively for the Android operating system. The program has a fully scalable map and keeps updated automatically.
Here you will be able to look at the stars even in the daytime. The application is very simple, and perfect for the study of the sky. A most interesting fact is that this is not just a map, pointing a smartphone in a certain direction, you will be shown the star that is really on the side.
So you can find the constellation, first on the map, and then look at them, in a real life. If it is not convenient to turn your device, simply switch to manual mode and move the map yourself.
In general, the application works pretty efficiently, and above all stable. The presence of large capacity and rich functionality contribute to the rapid growth of popularity. And finally – the program is completely free and has a nice user interface.
Star Chart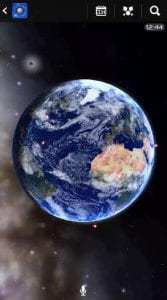 Incredibly realistic and attractive map of the starry sky. Now you can store it in your pocket. Just point your mobile device at the sky – and the program will tell you what it is you are looking at. All this is available with the Star Chart program for Android and iOS.
The app functionality is great. It accurately reflects the visible stars of the two hemispheres (about 5000), displays all 88 constellations, all the planets of the solar system, the Moon, and the Sun. Using intuitive gestures of your fingers, you can view the objects in the sky more detailed.
NASA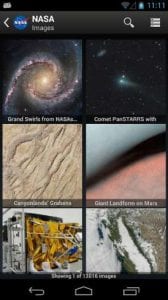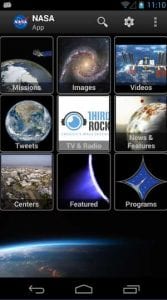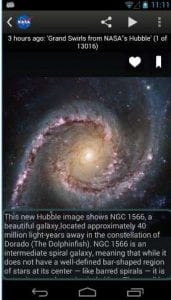 NASA is an official app that is available for Android and iOS platforms for several years already.
It presents a huge database of constantly updated images and videos of space, a variety of news reports about the rocket launches, and broadcasting from the International Space Station in real-time.
Astronomy for Kids: Star Walk™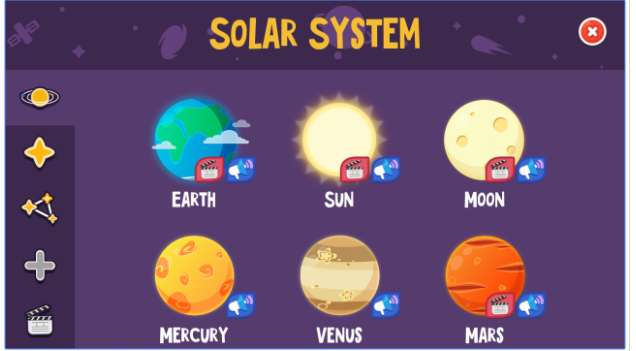 With the app Astronomy for Kids: Star Walk™  children will know more information about the planets of the solar system and the starry sky. In the app, there is a detailed map of the sky and a lot of useful information about celestial bodies. Bright illustrations in a children's style will not allow the child to get bored.
Cartoons about the most interesting objects in the solar system (the Moon, the Earth, the Sun, Mars, Jupiter), a constellation of Ursa Major and the North Star, about the Hubble telescope and the black hole will interest every kid.
Apps To Learn Music and Musical Instruments
If you relate to the world of music, your smartphone has something to surprise you. Do you wish to learn to play a musical instrument? Certainly, you can do it without a teacher. No doubt, with him, you can do it much faster, but for some reason sometimes you have to look for other alternatives. Here we have collected the best music applications to improve your skills in the art.
Match Sounds: Audio Puzzle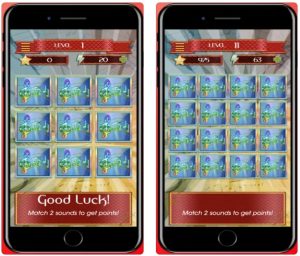 This game is not like other games of the puzzle genre, as its main idea is really unusual. In this game, the emphasis is placed on music. Users need to search for the same sounds and match them in order to solve the puzzle.
This game will not only help users have a great time, but also improve their memory for sounds. Users can go through sixty levels and find out if they recognize sounds well or not. It is also really important to add that with each new level unique sounds that were absent in previous levels open.
All users need to do to match the sounds and pass the level is to click on the squares with the same sounds. If the number next to the "energy" sign decreases, then users can watch ads to increase this indicator.
Moreover, users will be able to see their highest score. It should also be taken into account that as the user progresses through the levels, the number of pairs of sounds that should be matched will increase.
Yousician Guitar, Piano & Bass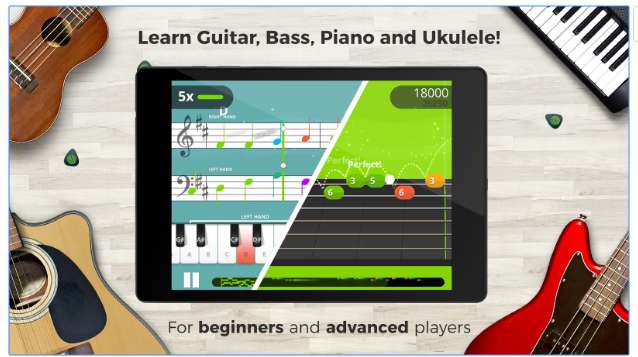 Yousician Guitar, Piano & Bass is a great application that will enrich your collection of alternatives to full-time learning to play the Guitar, Piano, Bass, or Ukulele. Here you will be taught the theory and given practical exercises, the correct performance of which will be checked by the application through the microphone.
The educational process is based on individual sessions. Each session reveals the principles of playing the musical instrument. Here are such separate sessions as the solo, the construction of the rhythm section, setting the hands, and other basic knowledge for beginners.
Training consists of two parts. The first is the theory. The teacher tells what you will find in the section and what knowledge you need to have for its passage. The second is practice.
You are given a certain melody, and you need to play it correctly. While playing, you need to keep your musical instrument near the microphone, because the app keeps track of the correctness and, depending on how accurately you played, skips you to the next level or not.
Violin Real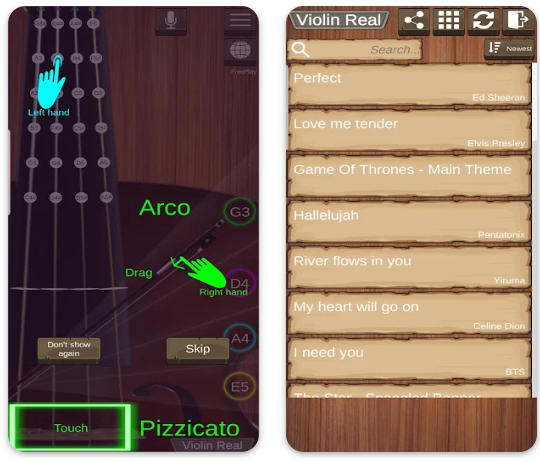 Each person who has a musical education had at least once in his life experience of playing the violin. The violin is a bowed musical instrument with four strings, made mainly of wood. Concurrently, this instrument is considered the highest register variety of the violin family.
There are many variations of the violin. Basically, these are only three types: classical, electric and piezoelectric. Each of the above options is best suited to its type of music, for example, classical – to Western, piezoelectric – to rock and jazz.
The app invites the user to play in three different modes:
beginner (exclusively right hand, coordinating bow movements or string pinching to create sounds)
professional (both hands are used, right for coordinating bow movements or string pinching, left for selecting octaves on the bow)
without a bow (it is possible to use either one or two hands to press notes to create a sound)
If it is desired, the user can select the autoplay mode to listen to songs that have already been created. The utility has options such as creating, saving and opening music using two instruments: violin and piano.
Kids Animal Piano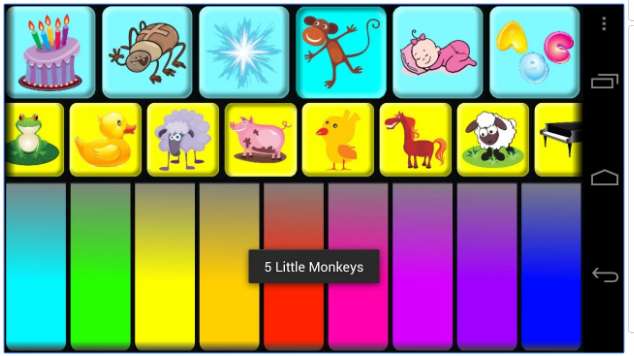 Kids Animal Piano is a colorful and easy-to-use app for toddlers. This educational app is №1 in Canada in the USA. In the form of a fun game, your child will learn different sounds and songs. Among "instruments" he will meet a cat, a dog, a horse, a frog, a bell, a key, a violin, a chick, and others.
You may also like: 11 Best music composer apps for Android & iOS
Kids Musical Instrument Sounds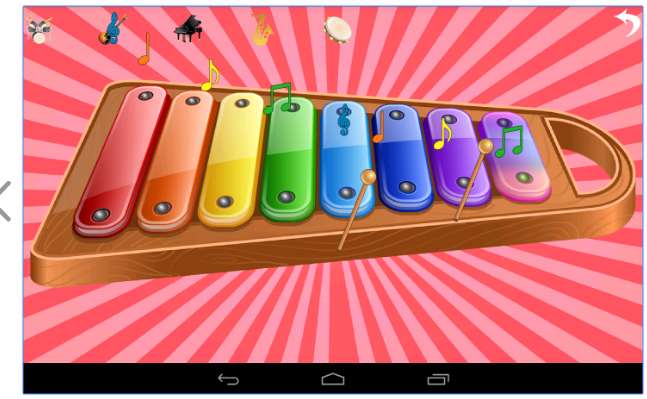 Let your kid play music using a smartphone. It is a great joy to hear the authentic sounds of different musical instruments. He will use his fingers to play children's xylophone, drums, piano, saxophone, trumpet, flute and acoustic guitar. Pay attention that only xylophone is free. If you like to play other musical instruments you should pay.
Apps To Study History
In the apt words of Bernard Shaw, the only lesson to be learned from history is that people do not derive from it any lessons. But we will arm yourselves with smartphones and still try.
We carefully picked up a few good mobile applications that will help you if you do not study history, or at least cause the interest to it and be the first step on the path to reading serious literature.
Wikipedia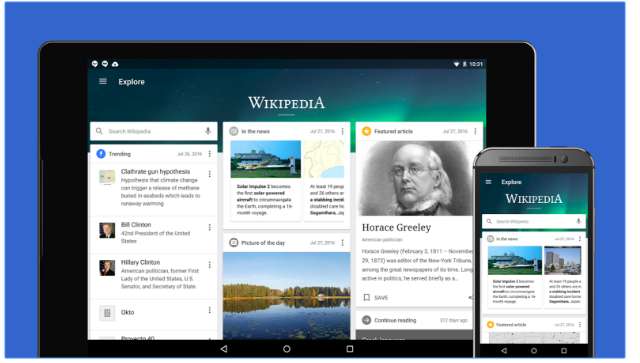 Wikipedia is an official app that is widely used all over the world. Here are millions of articles on various themes. It gives the most accurate answers to any controversial question.
So, you can use it to study history as well. It contains information about all rulers, famous painters, politics, scientists, writers and other famous people.  It includes articles about historical events, accidents, discoveries, wars, and peace treaties.
World History For kids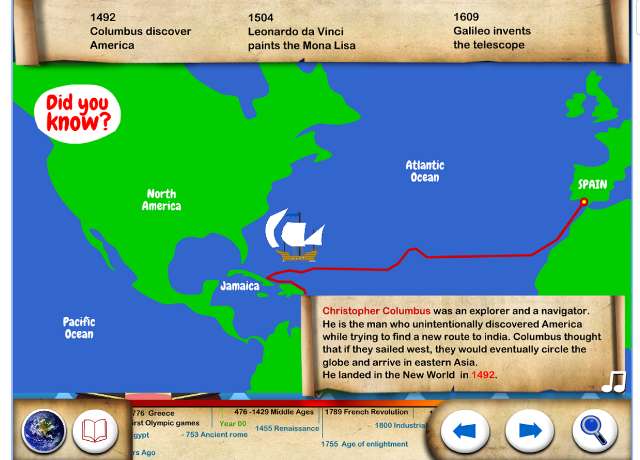 This is a good app to start learning history from ancient times to our days. Kids can have real travel throughout the centuries with fun.
Every lesson includes audio materials, animation, historical facts, and maps. Lessons are presented in chronological order, so a kid will learn history step by step in a logical way.
History Quiz Game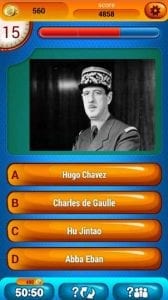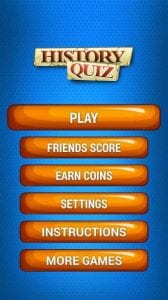 This is an educational game for pupils. If your child likes different quizzes History Quiz Game worth downloading! It helps to check his knowledge of history and know something new. Ancient Egypt, Pharaohs, Greek mythology, Greek gods, battles, famous leaders and royal dynasties, ancient religions, deities, famous monuments, and many other historical facts.
The game has 5 levels (from very simple to complex). A child is to choose from offered questions but the time is limited. it is allowed to make only 2 mistakes, otherwise, the test should be started again.
Apps to Learn Geography
We have picked the best applications with a geographic emphasis on the educational technology market. Each of them can be safely used by pupils; ones as visual aids; others are to supply new information; others to consolidate the material. There are also apps that will entertain you.
Geography Learning Trivia Quiz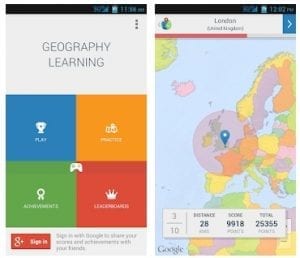 An absolute leader in Geography learning is this geography quiz app. Here you have to solve the tasks and guess the places on the political map of the world. Besides, the app includes the flag quiz so you/your students could train the knowledge of them. Moreover, there is a physical map quiz that is more difficult than a political map quiz, but even this part of learning will feel fun and easy with this app.
Geo Touch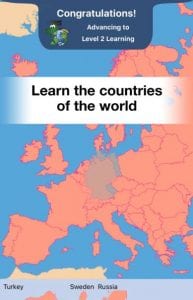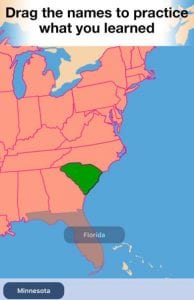 Learning geography will be easier with the help of this app and a Clever Dragon. You can learn a lot of information about the US states (location, shape, population, and other characteristics) for free. To learn more about other countries and to download their maps you are to pay. Geo Touch will be an indispensable tool for schoolers and students.
TapQuiz Maps World Edition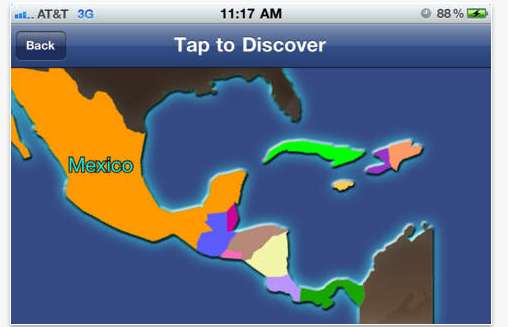 To improve your skills in geography you certainly need this app! It will help to absorb the material with ease and in a quick way. To play the game you just click on the map choosing the right answer to the question. You will see your progress in a special column and will be aware of which field you should improve.
Learn World Geography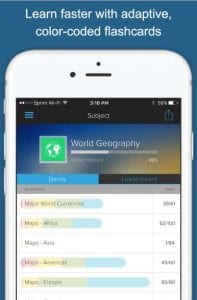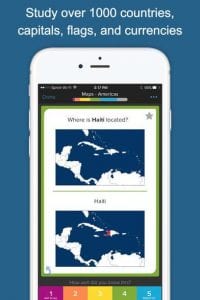 Learn World Geography is one of the most useful programs for learning geography. You will not believe how quickly and effectively you will learn the capitals, flags, locations, currencies, and other information. It includes over 180 countries. This app will teach you everything you need or want to know about geography.
Maps of our World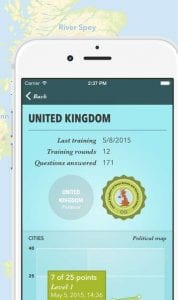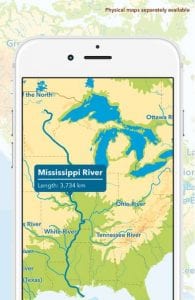 Would you like to discover new places? Do you know where is the Mississippi River? Maps of our World will help to know new information about the whole world while playing fun games.
Firstly, you can learn the countries, their flags and capitals, the longest rivers and the biggest deserts, the highest mountains – everything you are interested in. Then, you can test your knowledge in the form of a test.
Maps of our World application will be useful for everyone (from kids to real experts) as it has different levels (from simple to complex).
World Geography Map Quiz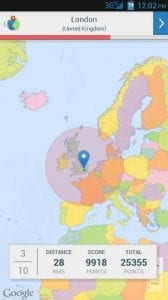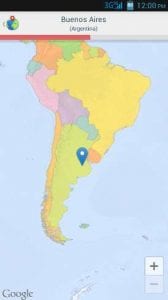 This is a geography app that is created to learn geography in the form of the game. If you are fond of geography lessons and different quizzes you will love World Geography Map Quiz.
Here you will find political and physical maps of the world, countries, capitals, flags, rivers, mountains, lakes, seas, islands, peninsulas, deserts, plains, and so on… Learn all the information on the chosen level and on the continent.
In the game, you can choose the level from 4 possible. You can compare your results with your friends and other players. Answer all the questions to unblock the next level and become a leader of the game! Start now!
Atlas 2020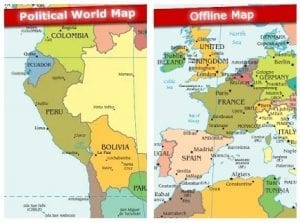 Just like it would look in the physical notebook – you got the whole world atlas with all the countries, their capitals, other cities, regions, rivers, oceans and everything else. This is a very classical Atlas app that will help you to find everything you want on the map.
The advantage of such Atlas comparing to the regular one is that you can zoom in any spot you need and thus see the more detailed information about the place. This type of map is the political one, so keep that in mind before getting the app.
Countries of the World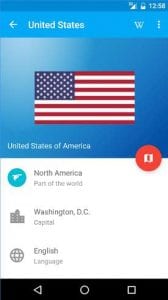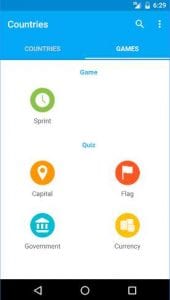 Downloading Countries of the World app, you will have access to short descriptions of each country of the world. You will see a flag, capital, official languages, currencies, population, and other important facts. Also here is a quiz mode where you can check your knowledge in geography. This app can be used by adults and kids. An accurate design and intuitive interface will please you.
Geography Quiz Game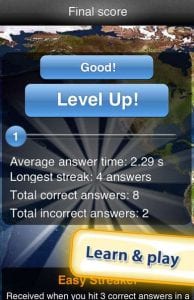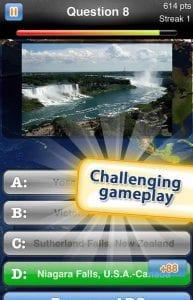 It is one of the best educational apps for children and adults to study geography and check their knowledge. In the game, there are 4 modes: 10, 25, and 50 questions, a test up to 5 mistakes. You are to choose from 4 answers offered. It is possible to share your results on Facebook.
This app full of illustrations perfectly suits for schoolers and preschoolers as it allows them to learn a lot of new information.
Every geography lover and quiz fan will certainly like Geography Quiz Game application! See the pictures and guess the flags of the country and famous monuments! Guess the official languages of the different countries of the world! Play Geography Quiz Game with the whole family and friends!
Where is that? Geography Quiz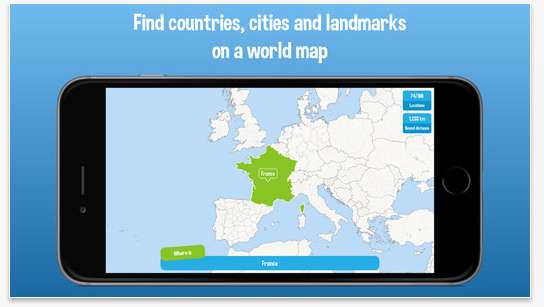 If you know well the whole world or want to learn geography, you have to play this game to find the country's capital, cities, states, stadiums, mountains, and skyscrapers worldwide. It is the most popular game with over 2.5 million players worldwide. Where is that? is among the ten best-quizzes games in 66 countries.
Here you will find Study mode and references to Wikipedia. So, you can read about any place in your native language.
Geography Quiz Game 3D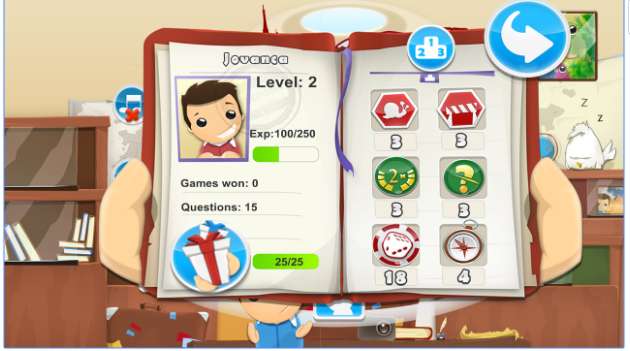 Geography Quiz Game 3D is an addictive and developing quiz on geographical themes. Players will have to choose the correct answer from the four presented, and in addition, make a wonderful journey from London to New York, simultaneously increasing the store of knowledge in geography.
The game is great in helping children to remember the interesting geographical facts.
Apps to Learn Math
Is it really hard for you to understand math? In this case, you can come to the aid of applications. Here they are:
Math Tricks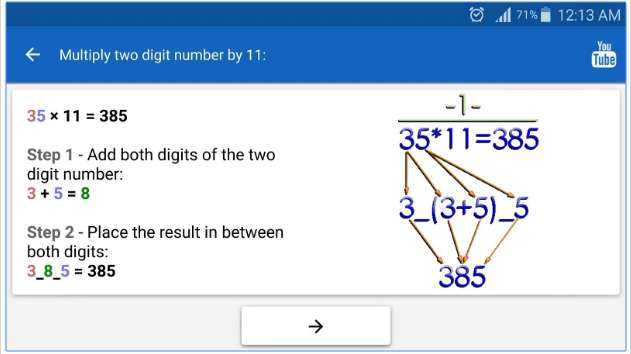 Math Tricks is a useful and interesting app for Android that will delight both lovers of mathematics and logic and magicians. What is the connection? It is simple. With the help of mathematical techniques that you can learn with the help of this application, you can easily calculate complex mathematical tasks in a matter of seconds.
But in order to master all, start with a training mode in which you will be able to understand the logic. The app is interesting by the opportunity to compete with other users.
So, you can easily learn the tricks of addition and subtraction, multiplication and division, squaring, the power of two, and more. In addition, neon lighting interface and 3 color schemes will pleasantly surprise.
Maths Formulas Free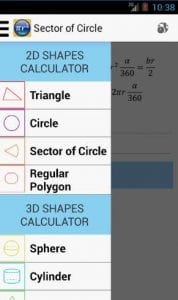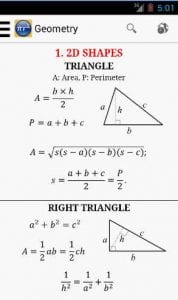 This is an ideal application which is available for iPhone and Android users in different languages. It is widely used in schools and universities. Also, engineers often choose this app to find simple and complicated formulas. The app includes several sections. Users can send formulas to their friends via Facebook or Email. It is possible to print the necessary information.
iCrosss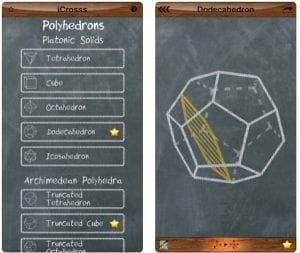 Many students find Geometry hard and that's why the developers of this app decided to improve the image of this subject. First of all, the app has tool graphics and an incredibly convenient interface, not like those boring patterns that you see in the book each day.
Secondly, all the geometric figures and their properties are revived into the sections in the main menu. All the figures are presented in 3D and 2D mode. Each section contains a short description of a figure and all related formulas.
Complete Mathematics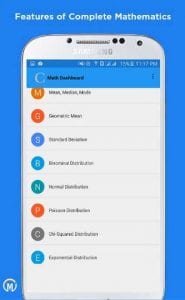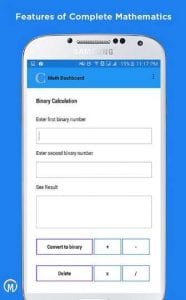 Complete Mathematics is an app for students, teachers, and adults to improve their skills in math. It will help to learn basic and high school math. You can choose one of the numerous aspects and start learning a certain theme: Logarithms, Rational Numbers, Antilogarithms, Congruent shapes, Modular Arithmetic,  Indices, and Logarithmic Functions, and so on…
Here are such sections as Math Tutorials, Math Formulas, Calculation, Math Quiz, Math Dictionary, Scientific Calculator, and others.
Math Learning Games for kids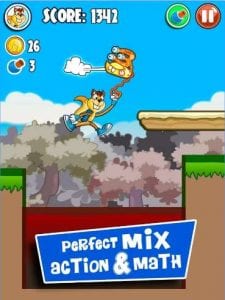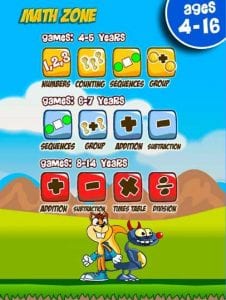 Math Learning Games is a mixture of entertainment and learning. It is recommended for children 4-16 ages. Children will learn math themselves without any help from parents. Participating in adventures with a squirrel Tob they will learn math unconsciously. Children will help Tob overcoming countless obstacles and trying to restore the ruined ship. They can jump, run, go down from the mountains, fly, shoot while making funny math, which is always adapted to their level.
Photomath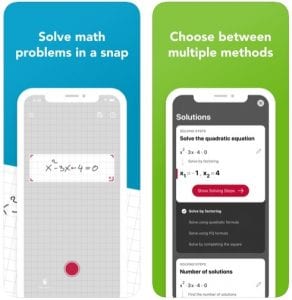 PhotoMath program is able to solve math problems using the smartphone camera. Interestingly, in the end, we get not just a ready answer, but step by step solving. To do this, the user needs to point the camera to the equation in the textbook and make a photo. With PhotoMath children can learn math, and parents using this application can check the correctness.
Arts and Culture Learning Apps
Culture is one of the oldest areas of human activity. Advances in technology can lead humanity to a new level of perception of art, and a new level of creativity. In this paragraph, we have collected the best applications to study arts & culture.
Google Arts & Culture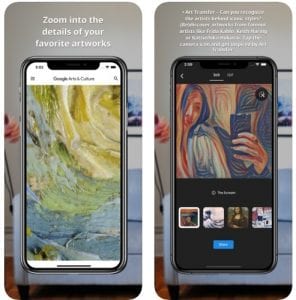 The Google Arts & Culture allows you to join an impressive collection of digitized works of art, to discover something new every day and to study the interesting features of different eras, zoom in and view the exhibits with high-resolution, view exhibits on the date they were created, sort by the predominant color, and take 360-degree panoramic tours of the thousands of museums and places of interest using virtual reality helmet.
DailyArt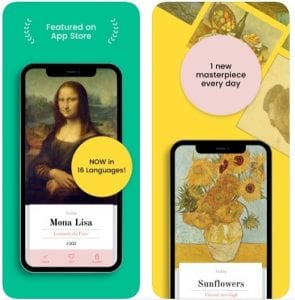 DailyArt is a special app that will immerse you in a wonderful world of art and culture. Every day you will get a new piece of art with its description and detailed info about the author. A great way to increase your knowledge in the art. Also, you may share works of art on Facebook, Twitter, or via Email.
How to Draw – Easy Lessons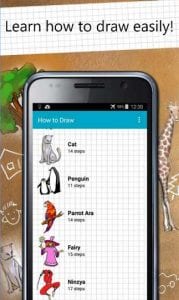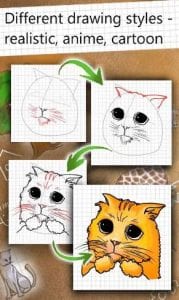 How to Draw includes a lot of ready-made images. You are offered to draw a picture for a certain number of steps. Each image is presented as a final image and its preceding series of images with missing elements.
Here are more than 70 unique images, many of which came from children's cartoons and anime. This app will teach every child to draw in a short period of time.
Anatomy Learning – 3D Atlas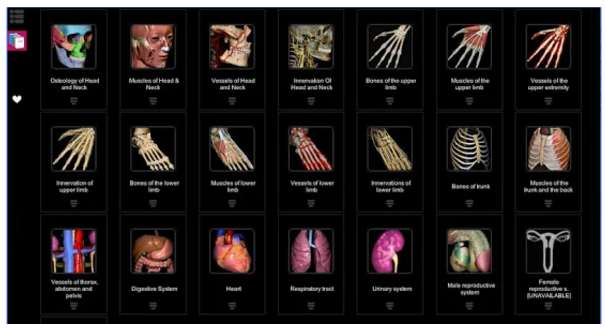 Anatomy Learning is a new generation Anatomy atlas in 3D, where you will find an interactive and highly detailed anatomical model! This app is a learning tool, but can also be used for any professional.
It is a useful tool for students of medical faculties, for therapists, orthopedists, physical therapists, psychologists, health workers, kinesiologists, nurses, and athletic trainers. The interface of the app is simple and understandable.
Visual Anatomy Free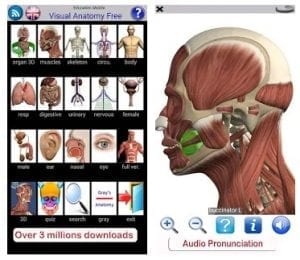 This app will give you the whole concept of human anatomy without long texts, complicated terms, and even more complicated images. Of course, you will get a depiction of a human body inside-out, but there are also lots of separate images illustrating only one part of the human body and describing everything in an easy language.
Universal Helpers
Do you want to know everything happening in the world? Have you got any disputable questions? Use one of the offered apps and find answers to all your questions!
Khan Academy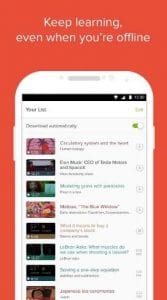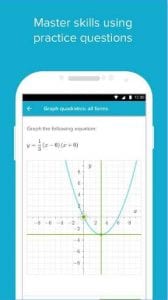 Khan Academy is an official app with the same name as the world's prestigious academy, which is a free online service where anyone can learn many new things and a variety of disciplines. Mathematics, world history, cosmology, computer science …, you will find all of the subjects for every taste.
It does not matter if you are a pupil of the second class or a university professor – you will always find something useful: lessons, exercises, and interesting videos. In addition, when you finish a lesson (watching videos and exercises), you get points and medals. This official app provides you with convenient access to all the content of a portal. The application interface is very nice and perfectly adapted to the devices with a touch screen.
Khan Academy is an excellent official app, which gives its users from around the world high-quality education.
TED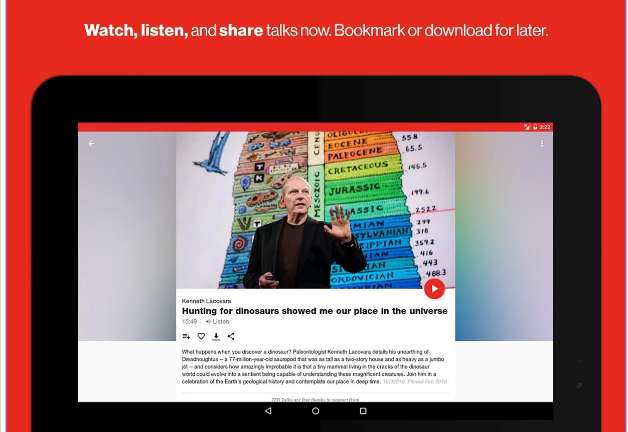 TED is an application for mobile devices, which offers its users more than 1,700 video and audio performances of most outstanding people of the globe, real professionals in their field, from business gurus to musical legends. All performances are divided into categories: new, popular, recommended.
In addition, you can search for videos by tags in playlists, and depend on the selected language. In the settings, you can change the subtitle language.
Apps to Learn Fundamental Sciences
Despite the fact that today there is an enormous amount of anatomical atlases and encyclopedias created for pupils as well as for medical students, we offer you the top list of anatomy apps which are the ones of today's best interactive anatomy tools. They will allow you to explore the human body.
Montessori Anatomy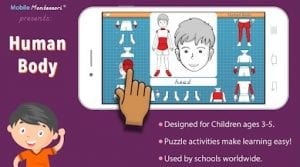 This app will help the kids to get the basic knowledge about the human body's anatomy. It presents the information in an easy and entertaining way – all the body parts are made in the cartoon style so the kids wouldn't get bored. There are also educative puzzles and learning centers, where kids have to compile the whole body from different parts (sounds scary, but it is actually really fun and useful).
Math Kids – Add, Subtract, Count, and Learn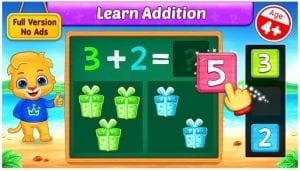 One of the most popular apps for learning math for toddlers – fun, easy, and truly useful! Math Kids contains the most basic math tasks and challenges, so it can help your kids evolve mathematical thinking even before they go to school. Moreover, children will be interacting not only with dry numbers – but they will also need count, for example, apples of circles – which is a great way to diversify the learning process.
Draw it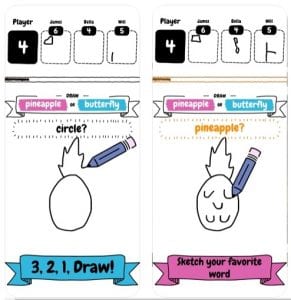 Embrace the interest of your kid to drawing with this app that teaches the very basics of this science. Children can start by practicing drawing geometric shapes and learning how they can apply those shapes on the real sketches. After the sketch is made, for sample, of a pineapple, a kid can colorize it. Another great feature of this app is that it has high-end interface design and it is easy in usage in general, so your kids will love it for sure.
Start With Art!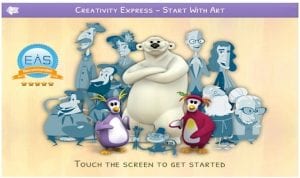 This app will teach your kids the fundamentals of drawing. First of all, they will learn about the art of self-expression and how to express their vision and emotions on canvas. Another portion of lesions is dedicated to shaping and forming which is the classical science of drawing. Moreover, there are lessons that teach coloring science and introduce kids to the main pointing styles.
Note Trainer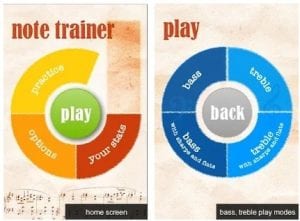 Many kids are showing interest in music from a very young age and parents should nourish that interest. Of course, studying the general information about music and its styles is important, but if you want your kid could really learn how to play any musical instrument, learning notes is crucial. Note Trainer is the best app for learning the notes fast and without extra stress!
You may also like: 11 Best Offline Navigation Apps for Android & iOS
Civilisations AR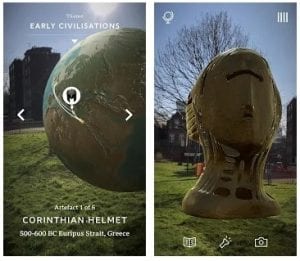 An absolutely innovative way to study the history of our planet. No, humanity hasn't invented the time machine yet, but Civilizations AR is something really close to that. With this app, you will go traveling around the Earth and will see it how it is now and how it was thousands of years before.
This is an Augmented Reality app, so if you're not a fan of this type, it is not really for you. Apart from this fact, it gives you the possibility either to travel across the planet and study the evolution of each civilization or just go for a walk in your backyard, switch the app on and see which kinds of historical artifacts you will find there!