When someone's life is in danger, there is no time to hesitate. Therefore, it's always useful to have an app for quick connection on your phone – no matter what might happen. Therefore, in the article down below, we have collected the best emergency response apps for you to always stay informed.
Moreover, you should explore our article about the emergency alert apps that you must have on your phone.
AccuWeather: Alerts for All Weather Types
The best app for all kinds of natural emergencies is AccuWeather for sure. You might have it already installed on your phone for watching the weather forecast, but it is also capable of monitoring the natural cataclysms.
If you open the main screen of the app you will see the current weather at your location, but you are also enabled to view the world's map and see the weather conditions everywhere.
Another distinctive feature of AccuWeather is that all the weather situation is described in the tiniest details. Moreover, the information is literally getting updated every 10 minutes.
Pros:
Shows all the data in detail
Alerts for all types of weather emergencies
Weather tracking in the live mode
Cons:
Lots of extra features
Not all features are free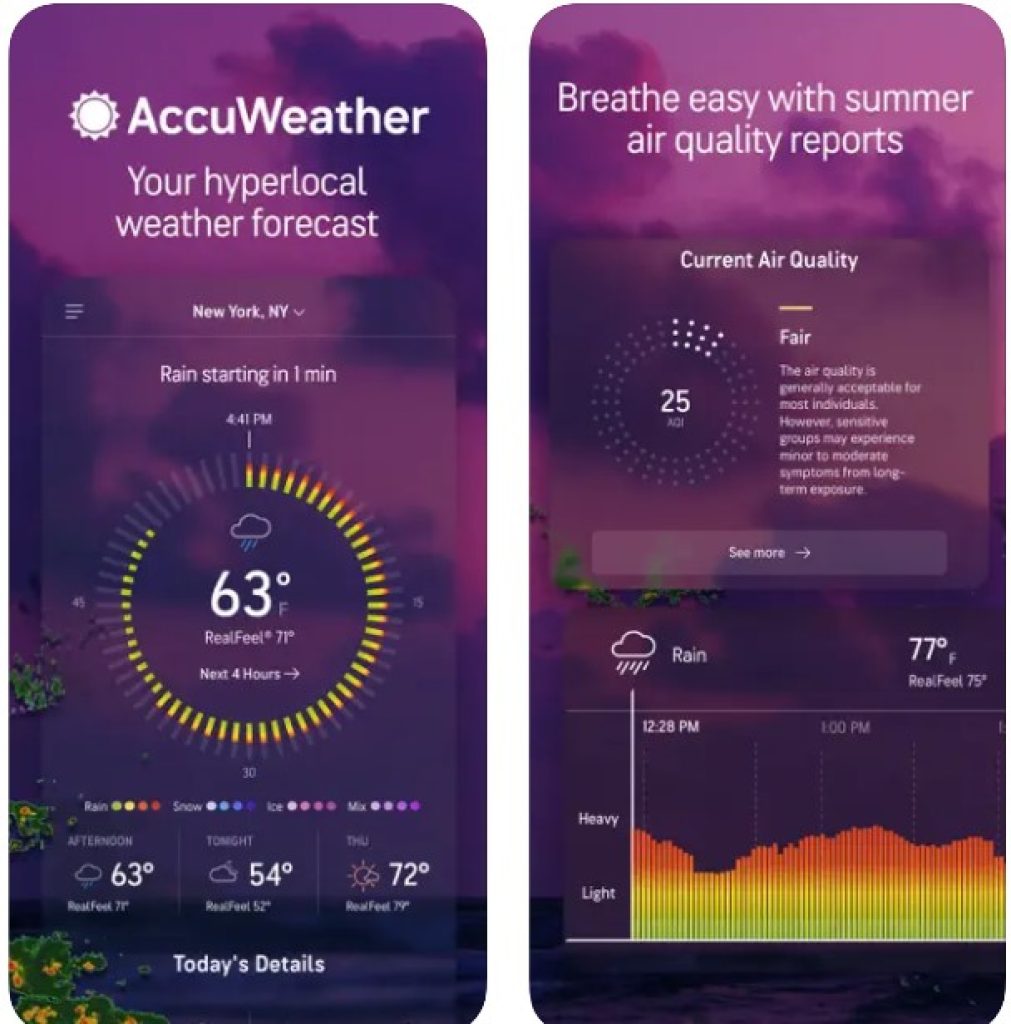 You can also check: 9 Best medical records apps for emergency cases
This is also quite a famous family tracker that allows you and your family always stay connected and safe. The app has a special emergency button that any member can rely on if there is something urgent happens to him.
To always stay connected, each member of your family must download and install the app. Then, create accounts and add each other. If there is any emergency that occurs, there is a special button to inform all members about it.
It's especially useful in case of school emergencies.
In addition to that, the app has the feature of live tracking. It requires putting on the visibility and then this person will always be visible on the map.
Pros:
Live tracking
A convenient emergency system that really works
Cons:
The free version is quite limited with the alerts concerning the territory
Isn't always accurate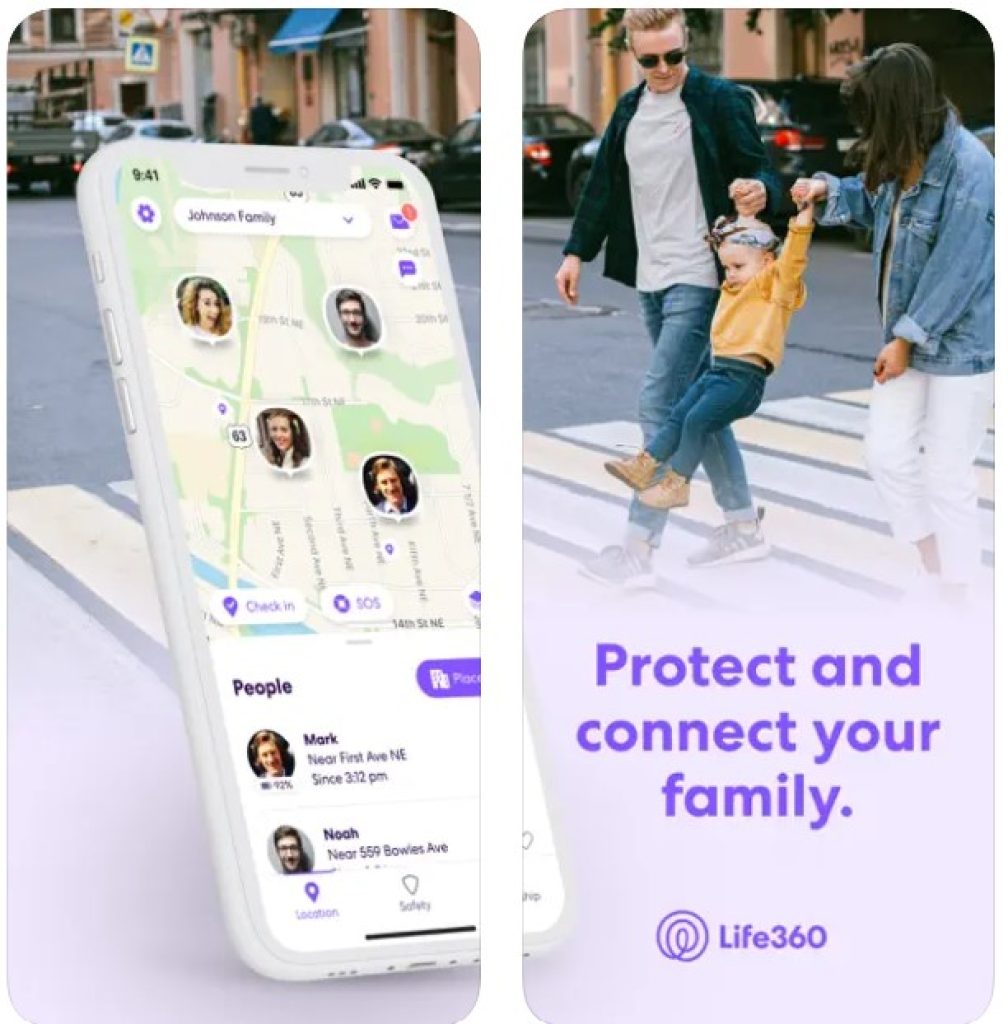 First Aid: Disaster Readiness App From American Red Cross
The name of the app speaks for itself – since it's been designed by this organization, this app is a great assistant in emergency situations to send an alert.
In addition to that, this app is good not only to send alerts but also for nice informative storage on how to act in emergency situations, mainly, dealing with health cases. For instance, in First Aid, you will find the info on how to stop bleeding, treat a broken bone, do CPR, and many other useful things.
Moreover, this app can be beneficial in regular life as well – it will tell you how you can behave in the pollen season, what do to when a person has an asthma attack, panic attack, heart stroke, and many more.
There are a lot of sections with health-related information and you can find everything in the main menu. It's useful to have this app on your phone since it also contains all the phone numbers of the emergency services.
Pros:
Lots of health-related information
Information about what to do in the emergency case
Phone numbers of the emergency services
Cons:
Lots of basic information
The interface looks like it hasn't been updated for years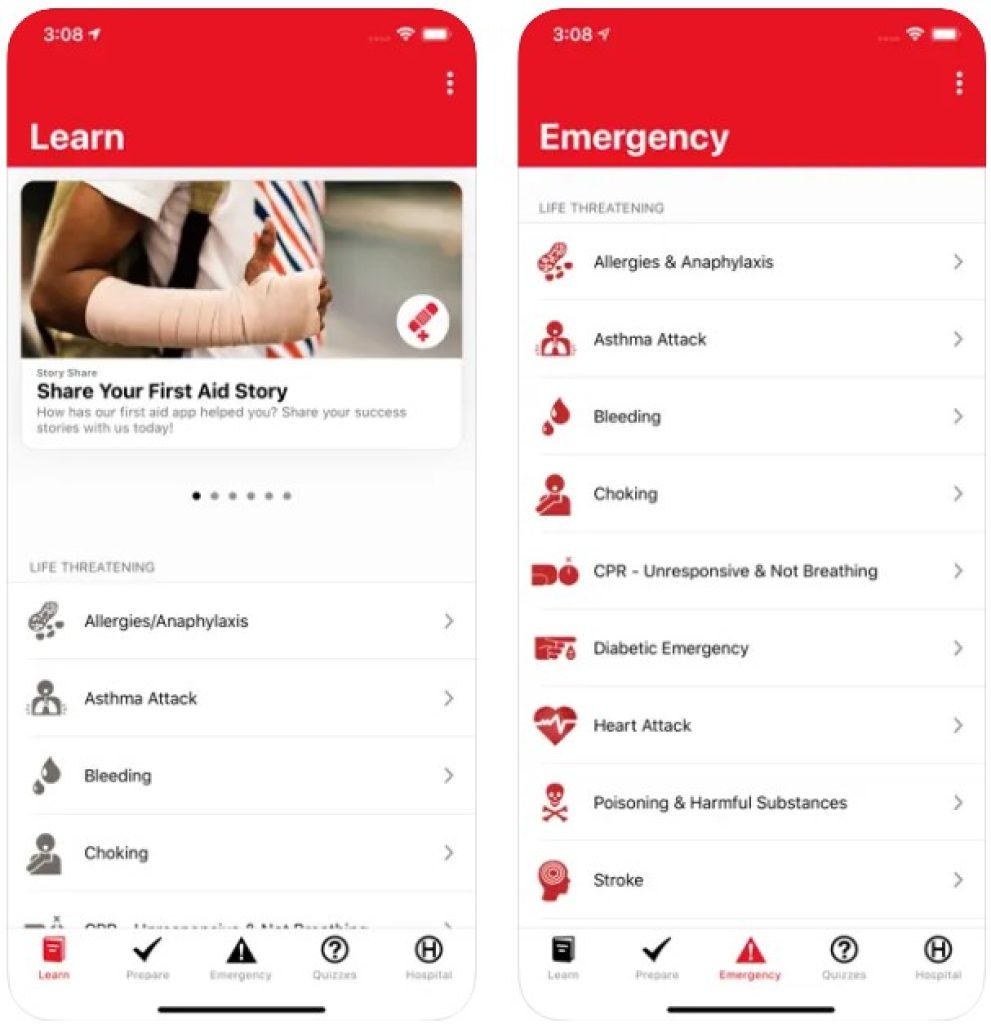 Zello: Walkie-Talkie App for Quick Calls
Zello is not exactly an emergency alert app, but it can serve you well in the alike situations since it allows you to make quick calls inside certain groups. It will be especially useful for kids and elders who might have difficulties using the device properly.
It's possible to create private channels in Zello so only certain people can receive calls and messages. Moreover, there are published channels opened for everyone, that alert about various emergencies at a local or regional level.
Another great feature of Zello is that some channels are made especially for emergency situations and you will be able to get connected as quickly as possible.
Pros:
Convenient and simple in usage
Ability to create and join channels
Cons:
Energy-draining
Lags and bugs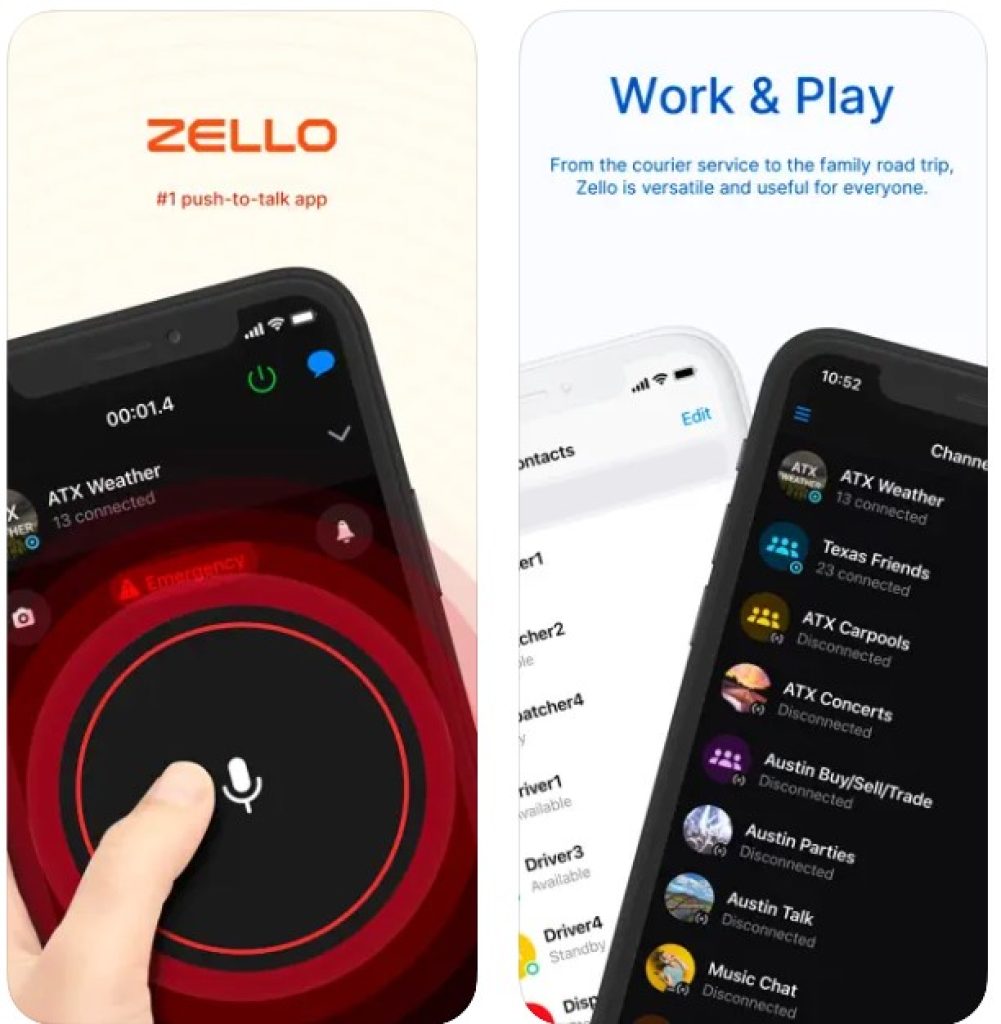 You may also like: 4 Current Coronavirus map apps & websites
FEMA
If you didn't know, the FEMA stands for Federal Emergency Management Agency so this app is their product. Apparently, nothing would fit this list better. If you install this app you will be receiving alerts about all kinds of disasters.
In order to receive alerts in a certain area, you just need to add this area to the app. Just pick one from the list. Tornadoes, hurricanes, earthquakes, mass shootings, air accidents, massive fires, etc., – about all of this you will get notified by FEMA.
Moreover, not only typical emergency situations will be displayed in the app. FEMA will also inform about the nearby infections, child abductions, radiological hazards, riots, and so on.
In FEMA you will find useful tips and instructions on how to behave in emergency situations.
Pros:
Detects all kinds of emergency situations
Cons:
Obsolete and inconvenient interface design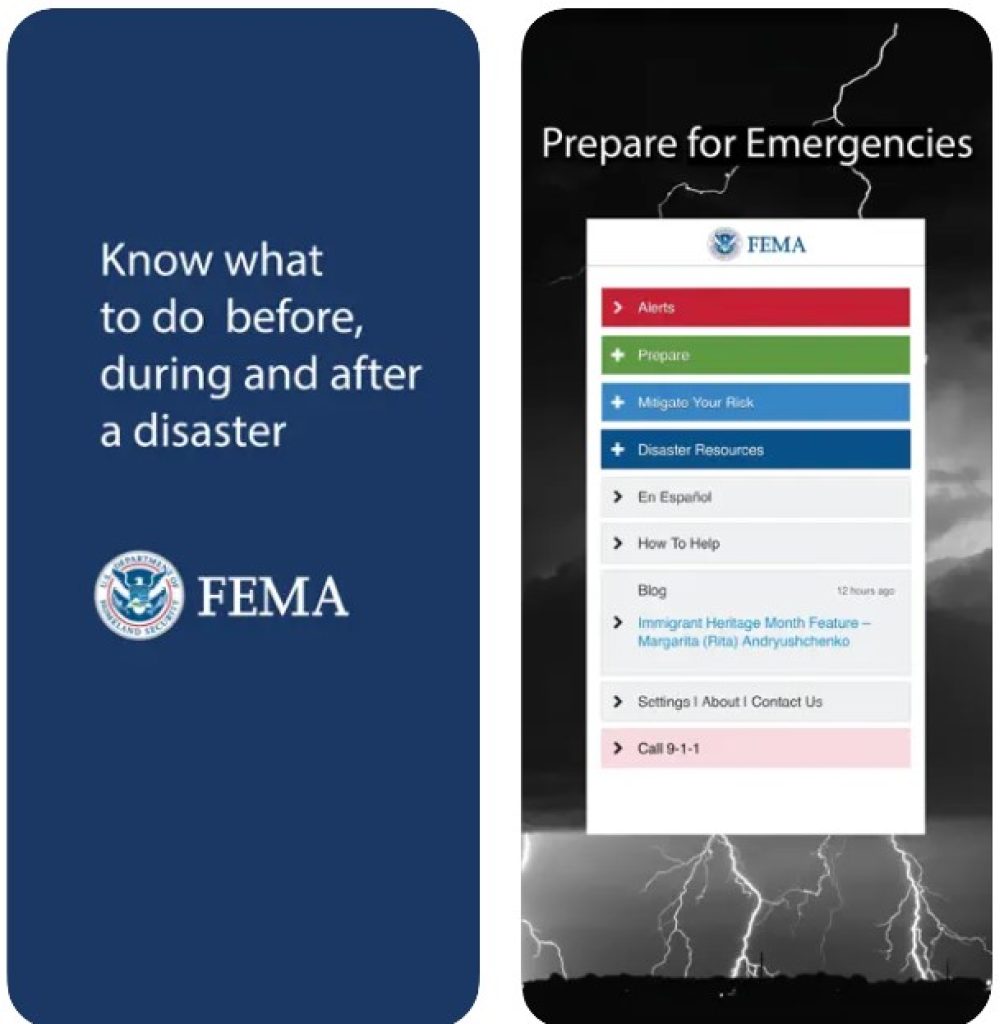 Natural Disaster Monitor
Another app for monitoring natural disasters. This time it's available for Android users only.
The app is quite simple: you open it and see the map. You can zoom in or out to explore what's going on in the certain area, and if there is something urgent happening, the app will send you an alert.
Moreover, you can view the emergency states not only by map – but can also open the list in the app. There you will find out if there are emergency situations are happening either in your state, country, or, in the world.
Pros:
Monitoring emergency situations all around the world
Cons: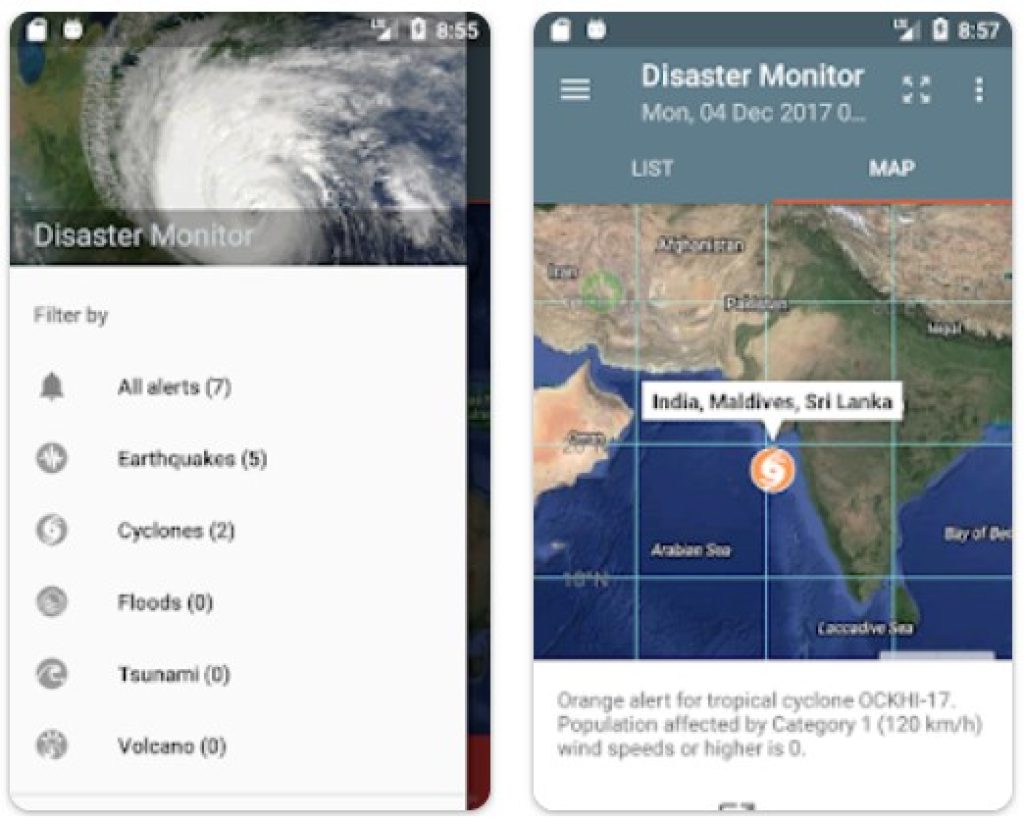 You may also like: 9 Best Private Call Apps (Android & iPhone)
Disaster Alert (PDC Global)
Another decent app for emergency alerts. We need to note that despite its name, the Prosapp only works for natural disaster monitoring – worldwide.
When you open the main menu, you can go straight to the map and see the marks with the natural disasters alerts.
You can also see the list of all-natural disasters which are currently happening in the world. An interesting feature of Disaster Alert is that it shows the population of the country where the emergency case took place and calculates the statistics of impacts.
Pros:
Lots of emergency states information
Ability to customize the alert information that you receive
Detailed maps
Cool interface design
Cons: