EnigmBox belongs to the category of games where you have to "think differently". So if you haven't tried it yet, I strongly recommend you to download it and stretch your gray cells.

You may also like: 11 Best griddler puzzle games for Android & iOS
EnigmBox has a huge number of unique puzzles, which can take from 5 seconds to infinity to solve. It's hard to say how long it will take you to pass: some will figure out what to do in a minute, and then get stuck for 20 minutes on the next level.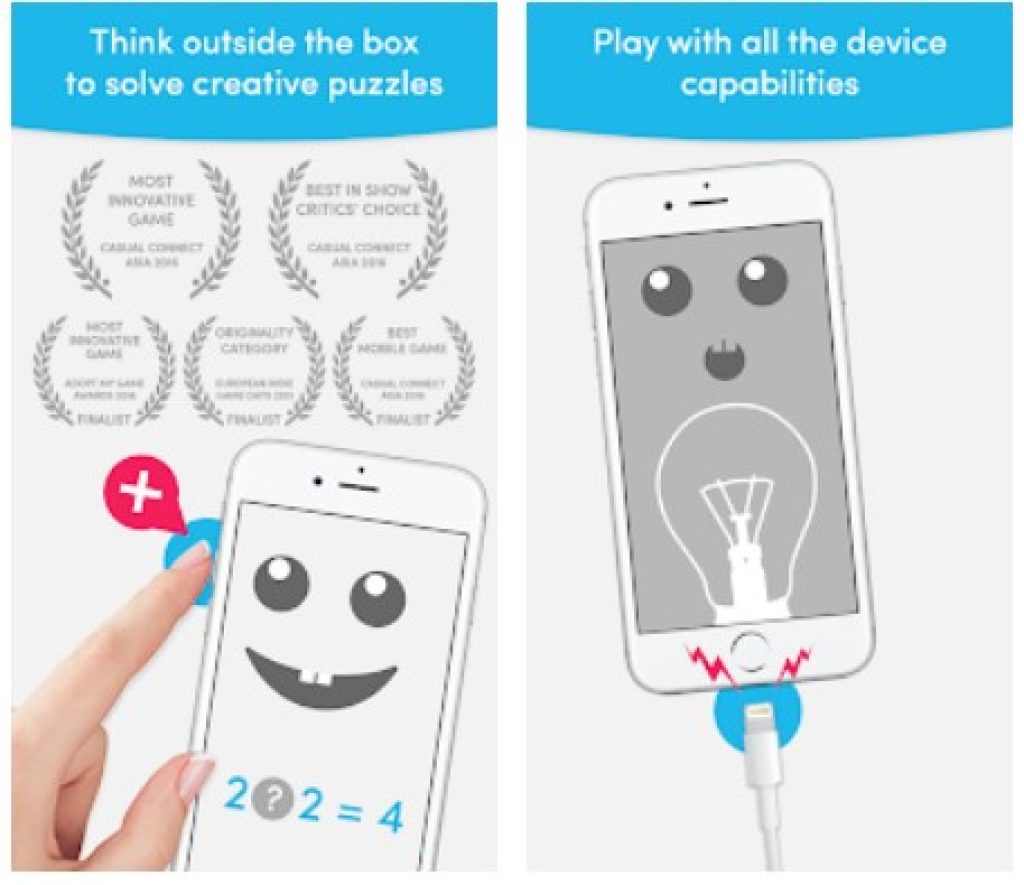 The most amazing thing about this app is that to solve the puzzles, it's not enough in some cases to just tilt or shake your phone. You have to use the full potential of your mobile device.
Some challenges will require you to turn on your camera, take a photo, take a video. Isn't that an amazing approach? You will also need to learn all the functions and secrets of your phone settings because you will need to poke all the buttons to pass the levels.
In total, the application has fifty-six puzzles, each of which is unique, and conceals a new surprise for your logical thinking.

You may also like: 5 Best Sorting Color Apps for Kids (Android & iOS)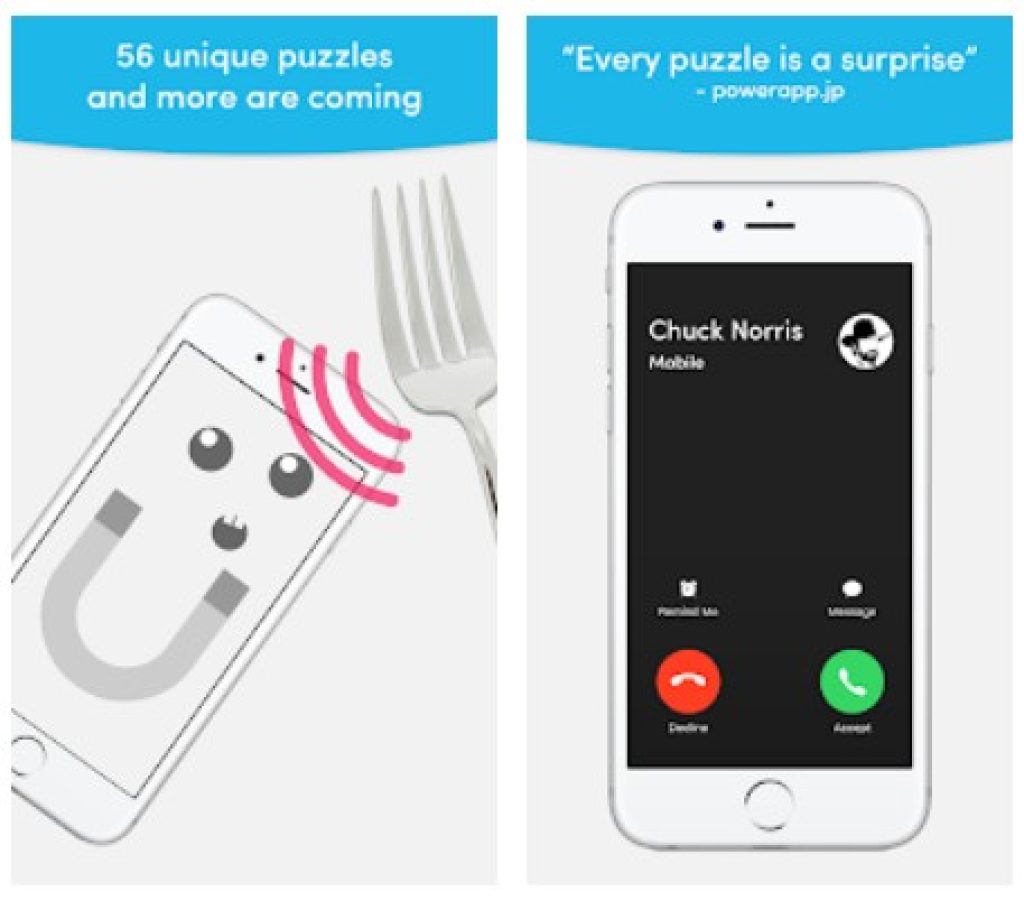 Also notable in the application is that the puzzles can also be solved by children. More than 90% of the puzzles are child-solvable, so if you are a parent, you have someone to leave your child with while you work or do chores.
Your child will not only be fascinated by the beautiful and colorful graphics but he or she will also train his or her brain.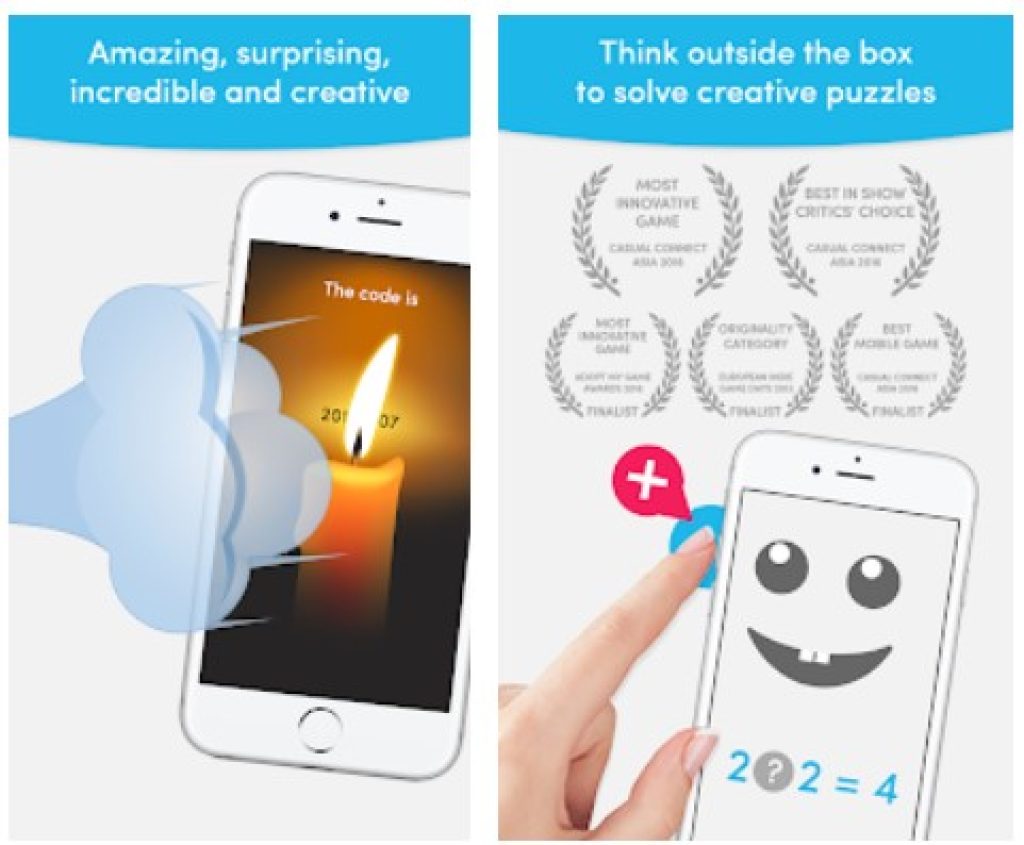 Regarding the game design and interface is also worth a few words. For such applications are characterized by a minimalist design, and often in the design of the interface and game display present stylized objects.
This is done to simplify the space, so as not to overload the visual perception and distract attention from the main task – to solve the puzzle. We are happy to report that the EnigmBox application does an excellent job. The design is done in pleasant blue tones, with an emphasis on neutral white and gray.

You may also like: 11 Free Hexagon Puzzle Games for Android & iOS