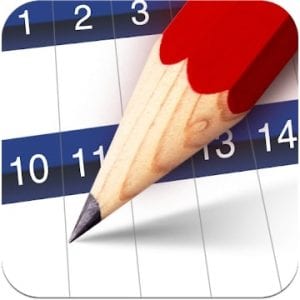 Golf GPS Rangefinder: Golf Pad is a special app for golf enthusiasts that includes a rangefinder, tracker, and indicator system.
Use
To determine the distance to any point, you need to click on the desired location on the screen. You can view the satellite images for each point.
During the game, you can track your shots, penalties, and other parameters for each player. You'll know the club selection and distance of every shot. You can share rounds on social media or with friends both during (live!) or after your round.
The first time you launch the app, you will be prompted to register. You can skip this step. You will then be taken to the main menu window. Here you can start a new round, view your history and statistics, and get a premium version.
Once you choose to start a new round, you will be taken to the round settings window. Here you will select your course, scoring system, available group rounds, and share your live round link.
Settings
You can open the settings window at the top of the screen. Here you can customize your profile, view club settings and, shot tracking, and more. You can also save your profile history here. You can synchronize the application with apple watch, pebble and Magellan echo series.
Besides, as we mentioned before, you can choose between a free and a paid version.
A free version includes:
Over 40,000 worldwide courses included.
Make course updates or map a new course using the app.
One-tap shot tracker.
GPS rangefinder. Instant distance to middle/front/back of the green, or any point on the course.
PGA-quality scorecard for 1-4 golfers.
Track strokes, putts, penalties, sand, and fairways for every player.
Easily record positions and clubs, measure the length of your shots. See shots on the map.
Aerial Map View.
Tap to measure the distance to bunkers, water, or any other point on the golf course.
Keep full playing history.
Review and edit scorecards for past golf rounds at any time and more
Some features of the paid version:
Course-specific statistics and course strategy insights
Extended per-par statistics. You will be able to see scoring stats specifically on par 3s, par 4s, and par 5s
Number of putts and penalties per round statistics
Sand recovery and fairway miss analysis
View scoring and club averages for all time, or just for recent rounds or a time period
Scoring for up to 8 players
Basic Strokes Gained statistics and more
You can find all the features on the app's page.
Statistics
An interesting section of this application is Statistics. Here you can see the overview, strokes gained, clubs, courses, fairways, general scoring, and more.
See actual aerial maps. Measure the distance to the front, middle and back of the green or any point on the course. Golf Pad GPS™ provides layups, elevation, and more. It works on over 40,000 worldwide courses.
This app is definitely great and many reviews confirm this:
"This app with my Pebble watch is an AWESOME combo. I've used other golf rangefinder apps. This is, hands down, the BEST!"
— Robert W.
"Once you use Golf Pad GPS you won't want to be on the course without it. I think it's one of the best ways to lower your scores."
— Chuck A.
"Great golf GPS app. At my course it is accurate to 2 yards and I'm hitting better shots and shooting a lower round."
— Hunter F.
So you should also try this app to get all the necessary functions for your golf play.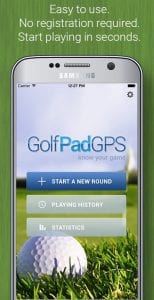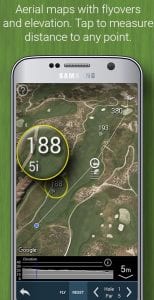 In general, Golf GPS Rangefinder: Golf Pad is a rather interesting and useful app for fans of golf, both at amateur and professional levels. It has nearly 2 million downloads, 7+ million rounds of golf played and top ratings prove golfers love Golf Pad GPS™.

You may also like: 13 Best Golf Game Apps for iPhone & Android