Have you found that your income disappears at a high speed? Do you want to take control of your expenses? Are you tired to collect receipts and spend hours calculating your monthly spendings?
Chill! There are plenty of expense tracker apps that will do all this job for you. Some require only to add your expense once it made. Others allow you to take snapshots of bills and receipts. But all of them will create spendings reports for you for each day and month. Most of them are available for Android and iOS.
Visual Budget – Finances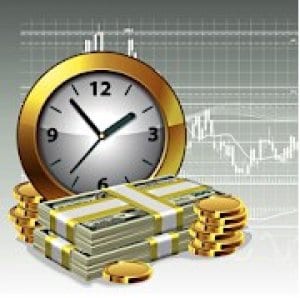 Visual Budget is a great app to track all kinds of expenses, either personal or business. All your monthly or annual spendings can be calculated and stores in one app. In case if you launch a small business this app will assist you perfectly. Moreover, you can do both at the same time because the Visual Budget app can handle several accounts at once.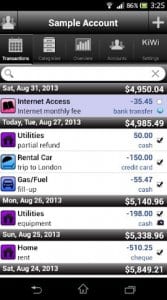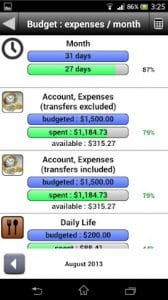 The interface is divided into different categories and subcategories which you can modify for the needs of your account. All spendings can be added manually or automatically through the bank by importing CSV or OFX.
Monitor your daily spendings and check how much you spend daily. For example, today you spend money on the internet, car rent and fuel and went to the bar with friends. After all, due to categories, you will find stats either pie chat or bar to analyze your expenses.
Consolidation and analysis are the most important features after all that help you to make a conclusion about your income and expenses and moderate it somehow. The app is must give for those who want to have a clear picture of his /her expenses and margin.
The app is available for Android and iOS however many notes that the iOS version is much better.
You will also like: 16 Best money transfer apps for Android & iOS
Mint: Budget, Bills, & Finance Tracker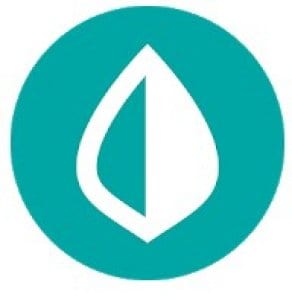 Mint was marked as Editor`s Choice and no wonder why. It keeps its quality for years leaving all users happy and satisfied. Until now the app has the highest rate of 4.5 and constantly updated with bugs control. Moreover, it's available for both platforms Android and iOS so no one would feel disappointed.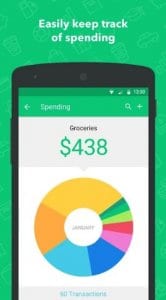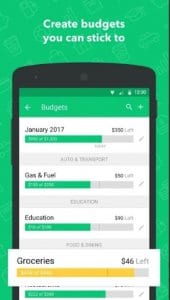 Mint is a little space on your device occupied by the smartest app that performs lots of useful features like controlling your expenses. This app helps you to know better how much you spend monthly, daily or weekly and where most of your income sinks.
Many of us are trying to collect bills and cheques in one place, but they get lost or it becomes hard to write all of them down on paper. While this app can collect all in one place including bills that are important to pay each month, or credit card monthly payments. You will never forget them anymore.
Of course, all spendings are categories and stats are done upon request. The interface of the app is very user-friendly. Your budget and its analysis will be displayed in a comprehensive way.
Live Expenses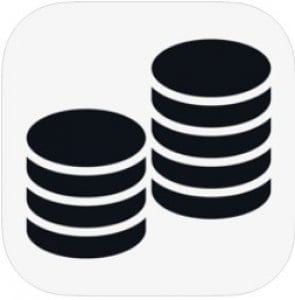 Live expenses is rather a simple app that may lack some features like analysis generating. However, many may found it convenient as in the end, you have total numbers. And it's much better then calculate by yourself. It also has a useful option to add expenses by simply taking a photo of the bill.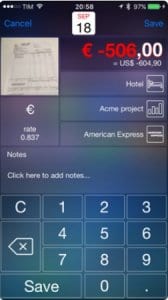 The app helps to gather and to optimize all expenses that you have daily. It also supports personal and professional accounts for business needs. It's of high importance in both cases. In our everyday life not always we control our spending. Sometimes they exceed the level of our income and we forced to use our credit cards. It's a vicious cycle after all. What if there is an option to avoid. Plus it will not cost you anything as the app is free and simplify the process of your finance management.
This app offers multiple accounts however it cost some money. Though not a lot. However, LIve expenses are available only for iOS.
Budget Watch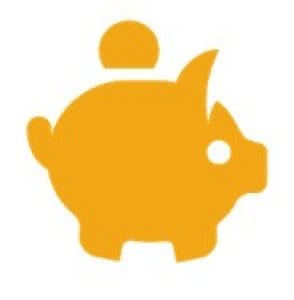 Budget Watch is a free and simple app. It's very handy, convenient and user-friendly. Comparing to other apps Budget Watch is uncluttered thus it has no many features with extra money.
The app is all about the daily expenses that you carry throughout a month. It includes all possible spendings including not common like birthday gifts or any other celebration spendings. The app is just to help you to have an outlook on your income and outcome margin. To choose between writing everything in the notebook or add digital numbers into the app, I prefer to use a simple app.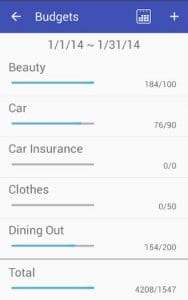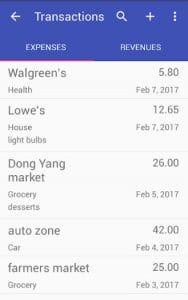 This app needs no internet connection thus you can use it anytime and anywhere. It also has backup features to save it on your phone storage. There is an option to export reports in different formats. The option to add bills to the app makes it easier to control your finances.
Unfortunately, the app is available for Android devices only.
Spendee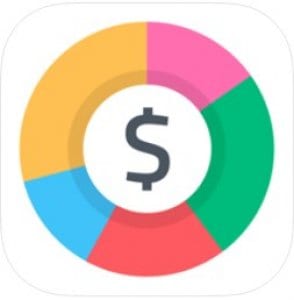 Spendee is yet another good quality app that is popular among iPhone owners. It was created for control purposes, control of your personal expenses. This app tries to stand out from other apps by different colors of expenses numbers and income depending on the category.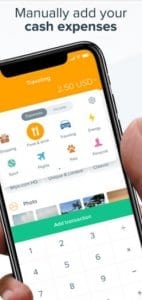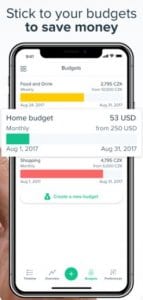 The app has standard features required for such expenses trackers.  Firstly, it keeps all your money in numbers in one place. Moreover, with the option to add your bank's accounts you will have access to them through this app. Spendee is highly protected and have pin access for higher safety.
The app is simple. Simply add your expenses to track it and check where all your money goes at the end of the month. It has inbuilt reminders for all the most important bills like electricity gas payments or credit installments.
You can create different budgets each one dedicated to different events like birthday parties for kids.
In order to synchronize your app with bank accounts and to be able to share your digital wallets with your family, you need to purchase premium accounts.
XpenseTracker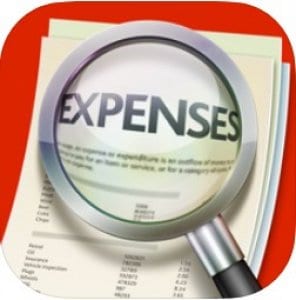 Xpense Tracker is yet another iPhone only application that is useful for personal or business expenses tracking. It supports different currencies. This feature is very important now as more people travel or live in different places in one year. So, tracking your spendings became easier for many reasons. One of which is that no need to convert one currency to another to add it to the app.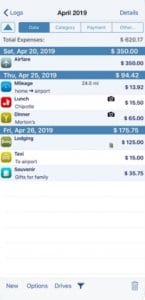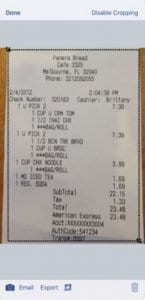 The app offers different categories and subcategories to have easier control over your expenses. Only categories and fields you use will appear in the interface, others can be hidden. Receipts that you kept collecting and storing somewhere now can be kept in the app as well as added photos. Just capture the snapshot and throw the paper receipt away.
In addition, the app calculates mileage. For this need to press start and leave anytime you are moving from place to place.
Other helpful features include the ability to export or save files, send it onto your PC to have it stored or analyzed. The PDF format is supported by the app in many different templates.
Expensify – Expense Reports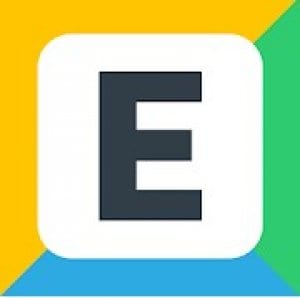 Expensify is a convenient expense tracker that is available for Android and iOS. It's very easy to use and lets you upload all receipts simply scanning it. The app will automatically add numbers to the app. It's suitable for business needs as receipts can be sent for approval or rejection. The app will solve many organizational problems for little business. Its called a digital accountant even.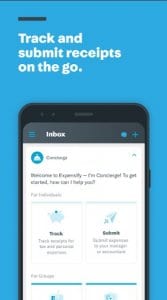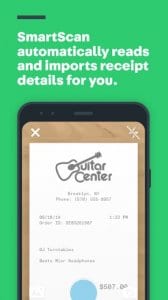 However, first of all, we need to have a normal expense tracker for our personal needs. This app can handle it perfectly supporting different currencies as well in case if you are an eager traveler or deal with other currency payments due to your job. Home expenses or business expenses are easy to be controlled through the Expensify.
The app is free with extra purchases related to premium features. It stated that the app uses cloud service to store everything. Despite our fears, it was said that service is highly secured behind HTTPS protocol. Despite all the above it also can track mileage.
Monefy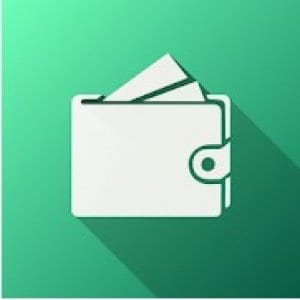 Monefy is the next expense tracker in our list with the standard set of features however the app takes the leading position on the market. It has a high rate and has been downloaded for more than 5 million times just on Android Market.  Yet it's available on the Apple store as well.
Money is a popular app and all ratings prove it. It is marked as an Editor Choice as well.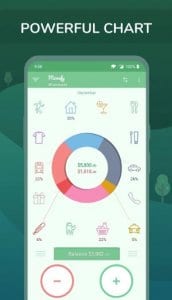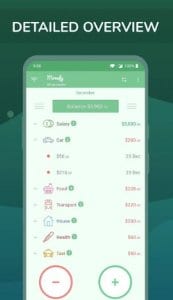 This app stands from all apps due to its design. It has the most elegant, neat and pleasant design that also makes the best of use. As everything is organized properly.
To use the app, the user must enter each of his spendings one by one. That is enough for the correct performance of the Monefy. Then the app takes everything in its hands. It will create records, charts, reports displaying the overall statistic of your expenses.
It helps you control your bills and upcoming expenses on a regular basis. The safety issue is well solved also. The app is highly protected by passcode and usage of your own cloud accounts on Dropbox and GoogleDrive. It goes with in-app purchases as well.
Wallet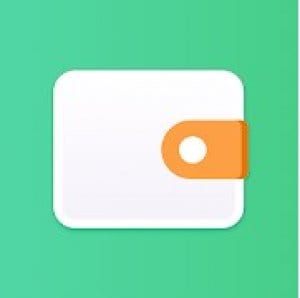 Wallet is a tracking expenses app that is available for Android only. However it so popular with the high rate of 4.7 that it undoubtedly attracts the trust of potential users. Having most of the standard features for such apps it has one extraordinary and unique feature.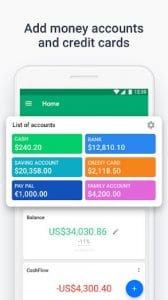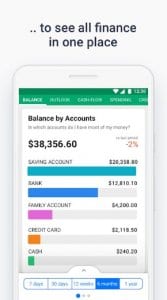 It lets you set a widget on the screen of your device for easier and faster addition of all your expenses throughout a day. If you think it is insecure, your ar wrong.
People may just notice something interesting on your screen but after all, everything is protected with a passcode, either your device or the app itself. This app makes everything to help you to control your expenses, track your spending habits, and organize everything in one app.
Many users have noticed that the app helps them to start to control their spendings and fit better into monthly income not spending the last week before the salary on the absolute zero. It gives detailed reports, graphics, and financial overviews, credit or debit card data. All your transaction data also can be easily imported into the app.
Money Control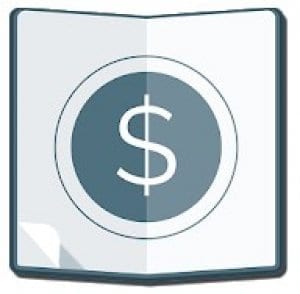 Take control of all your expenses as the app`s name says. Money Control is an expense tracker for Android and iOS. The app is famous with intuitive design and efficient features, that what is needed for the perfect budget control application.
The approach is typical and simple, add all your costs from the moment it appeared. The app allows also to add photos of receipts and avoid storing all those papers somewhere in the house creating a cluster. However, the photo addition is available only in the premium version for little money.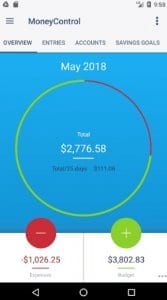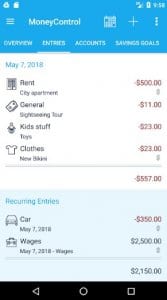 The app uses cloud service so you can get access to all your data from different devices. Your income or budget and spendings are highlighted in different colors. This helps to have a clearer insight into your current financial condition from the moment you opened the app.
Categories help to have a better understanding of where the money goes through the month or a day. And of course, as almost all trackers the app generates reports like a pie chart to display everything visually.
Home Budget with Sync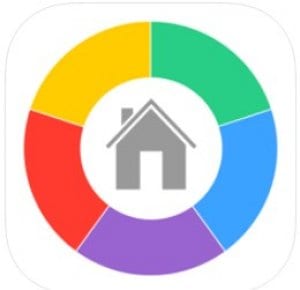 Your home budget is under control with this last but not least app on our list. The app is quite advanced but only for iOS devices. It works simply, add expenses, with attached bills. You can create and change notes. Adding income is also important, including each recurring income.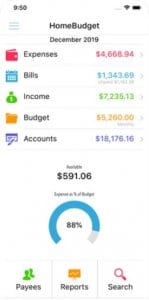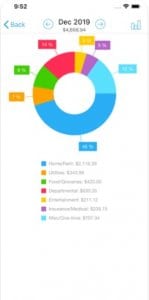 The app lets you add all kinds of photos that can be made through the app. Photograph bills, receipts. Images can be changed, reseize images or drags. Luckily, it also supports different currencies. Set reminders for your casual bills in order to not forget and get penalties. Bills payments can be one through the app and controlled as well not to pay it twice.
Of course, the app supports categories and subcategories and provides statistics charts for a better outlook.
This is the only thing you must do. The rest will be done by the app.
You will also like: 11 Free local deals apps to save money (Android & iOS)