In the space of a huge number of applications, there are many services that can help you work with different formats. One of the main functions of any smartphone is to play videos, movies, music and view images.
Obviously, we don't always use a smartphone to watch movies, but if we want to do that, we need to be prepared in advance.
You need, of course, the movie itself or a series downloaded to your device. There are so many services for movies on the Internet that you won't have any problem with that.
But finding an application that will help you playback the video is much harder. Every smartphone has a built-in default player, but it's not always convenient to use. We've also found 12 best and free media playback apps for Android and iOS for 2023.
You may also like: 11 Best Video Interviewing Apps for Android & iOS
PlayerXtreme Media Player
Tablets and smartphones are a great option for watching movies and videos. You can take them with you on your trip and they won't take up much space. You can watch movies and videos anywhere, anytime, even if the format hasn't previously been played on your device.
PlayerXtreme Media Player runs files in almost any format, from 3gp to mts. Downloaded a non-standard file? In this case, this service will be perfect for you.
Of course, PlayerXtreme Media Player also supports audio formats. And the quality of music and sound will be great.
In addition to movies, you can watch serials and listen to albums of your favorite artists, which can be stored on your Wi-Fi hard drives, cloud storage, and other network devices.
You can watch them not only on Android and iOS devices but also on larger screens. For example, use Apple AirPlay and Google Cast to stream videos to your TV or another device.
Subtitles can be transmitted in real-time or by downloading files. You can add them in multiple languages at once – the main thing is to keep them from overlapping the screen for your convenience.
Since PlayerXtreme Media Player works perfectly with any video format, you won't have any difficulty watching it. The application will become your main video player, replacing your previous utilities.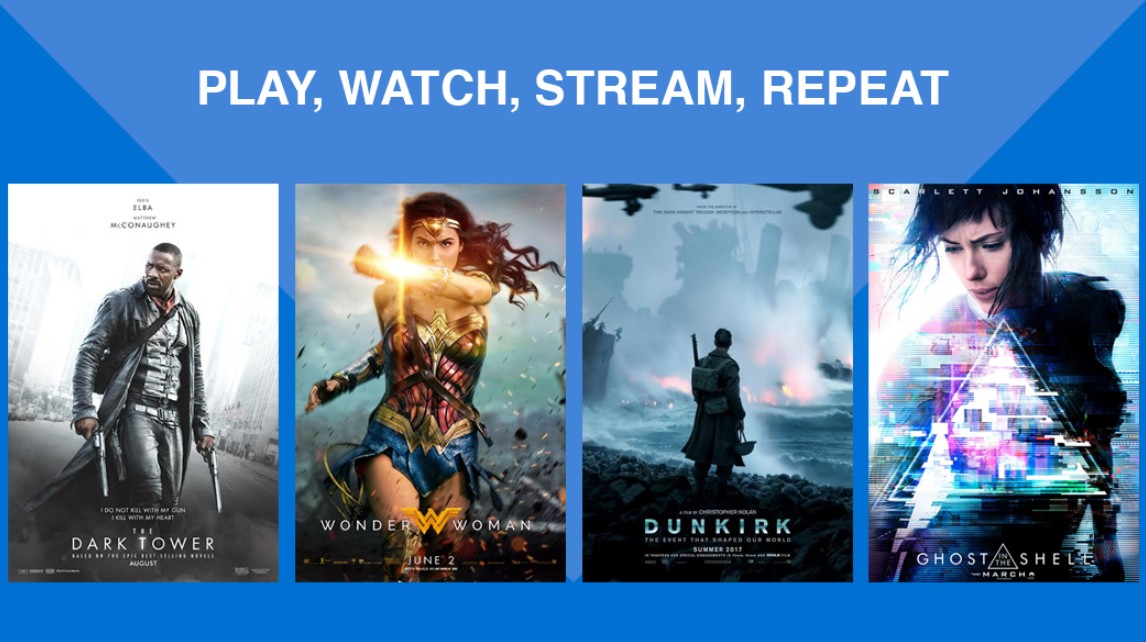 You may also like: 11 Best video player apps for Android & iOS
BSPlayer FREE
As you could understand, this application is a free version of the full BSPlayer video player. But this fact does not affect the quality of work and video playback – you can also easily and effortlessly watch your favorite shows, series or movies with your own smartphone.
The main feature that distinguishes BSPlayer from other applications with similar functionality is its hardware acceleration.
You can easily speed up videos while reducing your battery consumption. This is especially important on long flights and trips because you need to keep your smartphone charged for as long as possible.
If you forgot to download the movie subtitles, it won't be a problem: if you can connect to the Internet, BSPlayer will enable auto subtitle search, which will greatly simplify your viewing.
While you're watching a movie or video, you'll be able to adjust the technical parameters yourself – such as screen brightness, volume, playback speed, and even create a playlist of multiple clips.
You can play videos directly via Wi-Fi, so you don't have to copy the video to your smartphone or convert it. By the way, you can also reduce the screen size if needed.
The only disadvantage of BSPlayer is the presence of advertising. Unfortunately, ads are only turned off when you purchase the full version of the application.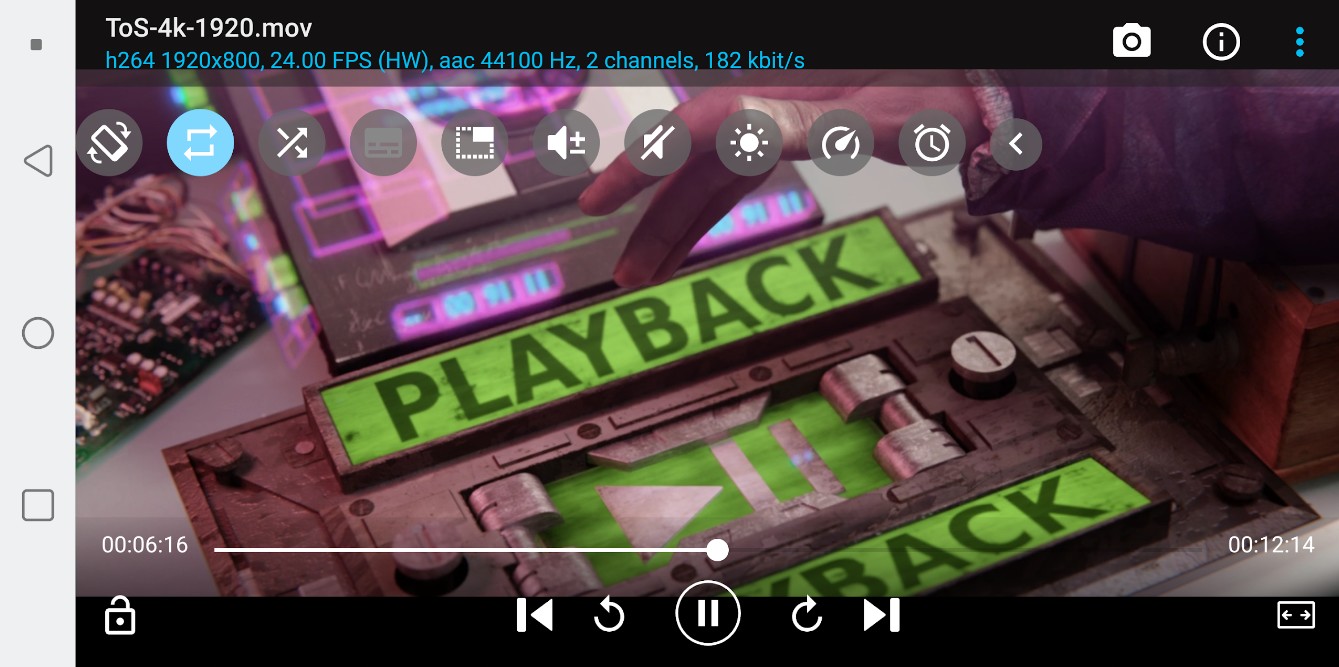 MX Player
MX Player is one of the most popular media players, which can be found among the utilities for smartphones. It has long been used by millions of people, giving their preference to him in working with files.
Advanced hardware acceleration, intuitive interface, subtitle support, and good audio support – all these advantages only increase the confidence of users in their choice.
MX Player is especially popular with people who often watch movies in foreign languages or are just used to subtitles. The application supports almost all formats that produce video text support, such as DVD, Ruby, PJS, and others.
There are separate control gestures for all subtitles. So, for example, if the text is a bit out of step with the picture or you would like to re-read it, then you can easily flip through the line you need.
The image itself can also be scaled up, zoomed in and out. You just need to use your 2 fingers and a little magic will start on the device screen.
Video continues to play, and your screen reacts to all multi-touch gestures. So you won't miss a single moment in the movie – even the smallest detail.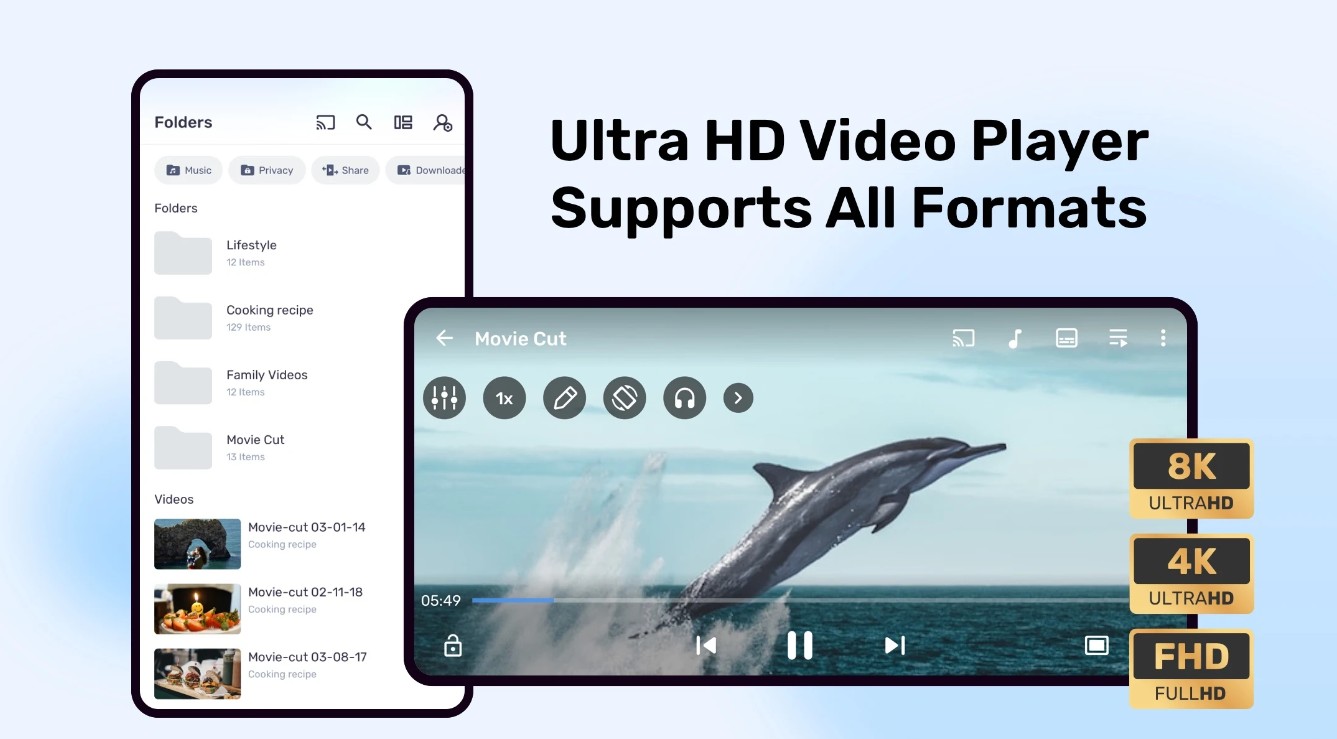 FX Player – video player, cast, Chromecast, stream
On your computer or laptop, you may already have encountered FX Player. This application is also perfect for smartphones: you can still easily watch videos and broadcasts without any problems, and without compromising image quality.
The interface of the app is perfectly optimized, so it quickly adapts to the screen size and format of your device.
One interesting feature that FX Player supports is the Chromecast broadcast. With it, you can send videos from the app directly to your TV screen and the quality will not change. It can even send subtitles – even if the file is in your smartphone memory.
FX Player works great with video and audio formats and supports FullHD, 4K and Blu-ray video.
Thanks to the floating screen function, you can even keep working or chatting without interrupting your work, because a third-party application can be easily displayed over the video.
FX Player will find all the videos in your memory and ask you to play them – you don't even have to open the file manager.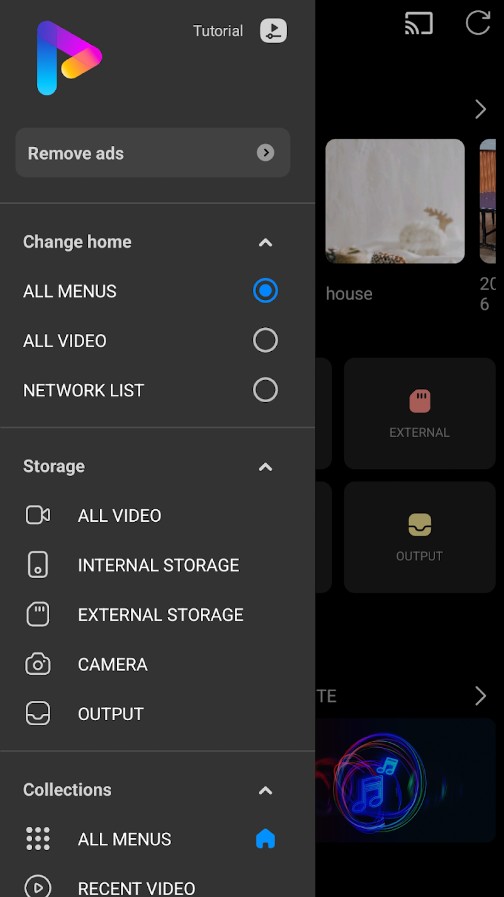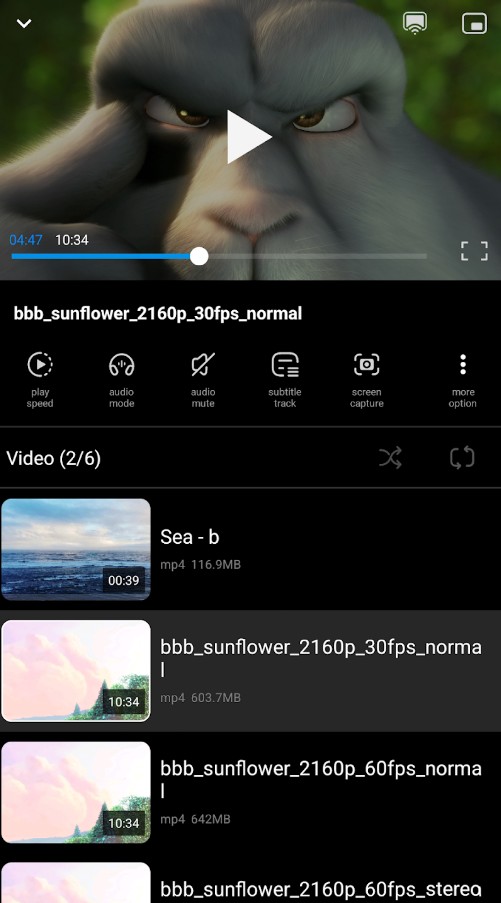 VLC
VLC is another application whose developers initially produced services for computers and notebooks. This utility has long been familiar to users and has become familiar on the screen – now you can use it on your smartphone.
The player can play most formats of multi-media files for you, and can also work on several platforms at once.
Do not think that the application has more limited functionality on smartphones compared to computers. VLC is a full-fledged way to view videos via network resources or images.
Here you can play all the rarest and weirdest audio and video formats without watching ads or shopping inside the application. Yes, VLC is a completely free service and was developed by volunteers.
You need to allow VLC to view a directory of files on your device. This way you will be able to view everything you have already downloaded. The app automatically reacts to your actions – for example, it automatically changes orientation or reduces the brightness.
In order to play videos using network streams or find subtitles, you will need an internet connection – only then VLC can give you what you want. For voice search, you will need full access to the microphone.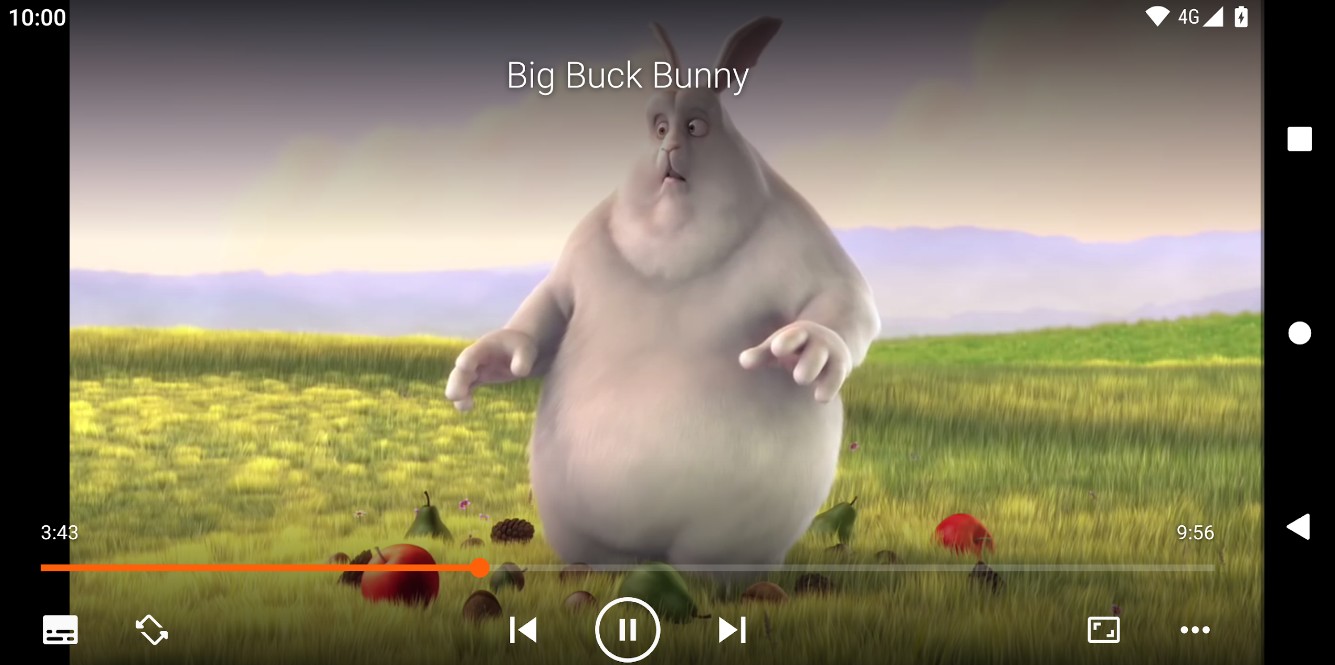 You may also like: 11 Free Video Background Removers for Android & iOS
GOM Player
GOM Player is the player that supports all the basic features that people need to view files on their smartphones. This application is free and available to everyone. At the same time, GOM Player is very easy to use and supports a lot of features that we are used to or would like to have while watching movies and TV series.
With this application, you can fully control playback with your fingertips. For example, you can change the position of subtitles, increase the brightness, or even speed up or slow down videos.
The screen settings are intuitive to any user, so you can quickly navigate. More advanced settings can be opened in a separate window. You can change all the settings individually for each video.
Often we watch the video before going to bed or we only have a certain amount of time to watch it. You can set a timer in GOM Player. When the time expires, the app will automatically turn off the video and remember the moment you stopped.
This is especially useful when you decide to watch your favorite program before you go to sleep, but realize that you'll fall asleep after a while and don't want to waste any battery power.
Play your favorite shows and playlists by connecting to your Dropbox and OneDrive.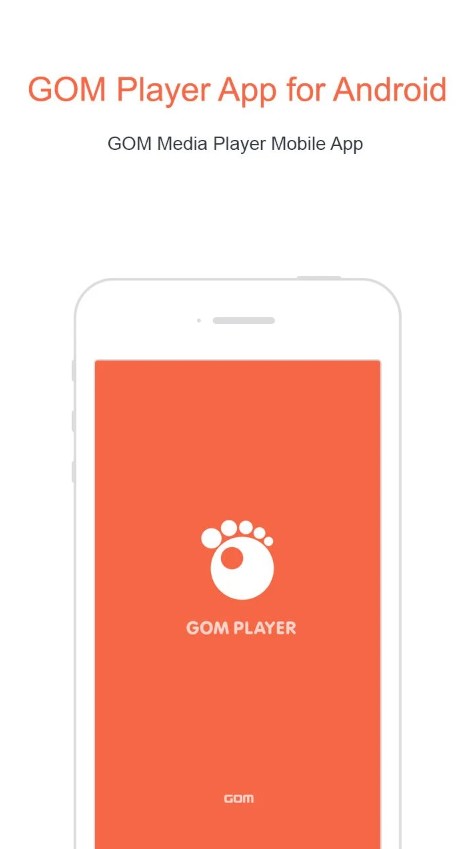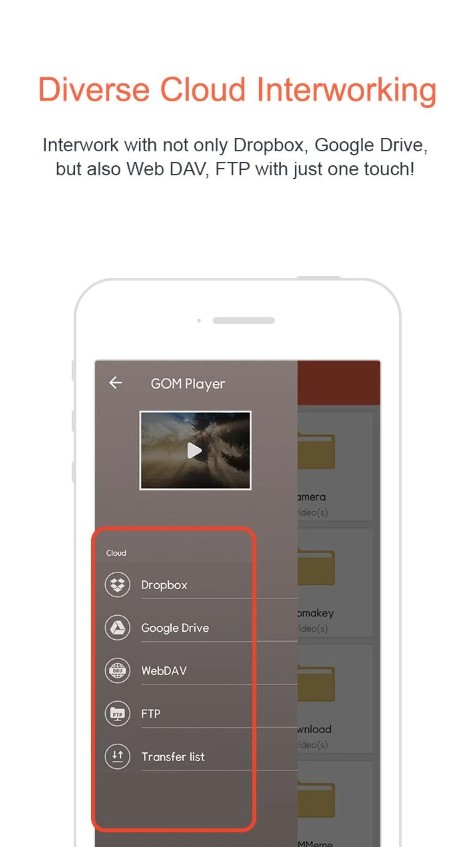 Video Player All Format – XPlayer
Do you have videos that have been downloaded in Ultra HD or even 4K? Then you need a separate player to play them, which will support this wide resolution.
In this case, XPlayer, which is designed to work with high definition video files, is perfect. Probably, you can call this utility one of the best ways to watch movies or TV series.
Most importantly, XPlayer does not distribute and copy your files. All your videos are stored in a personal folder, and no one else can see what you're watching at the moment.
XPlayer will also automatically find out how many videos are in your device's memory and help you start watching them.
You control the volume and other video parameters yourself. You can even adjust the aspect ratio! If you enable subtitles, XPlayer can synchronize the audio track and subtitles so that you can watch them comfortably.
With it, you can travel without having to stop watching your favorite shows and broadcasts. Looking for convenience and ease of use? Then you should definitely be interested in XPlayer.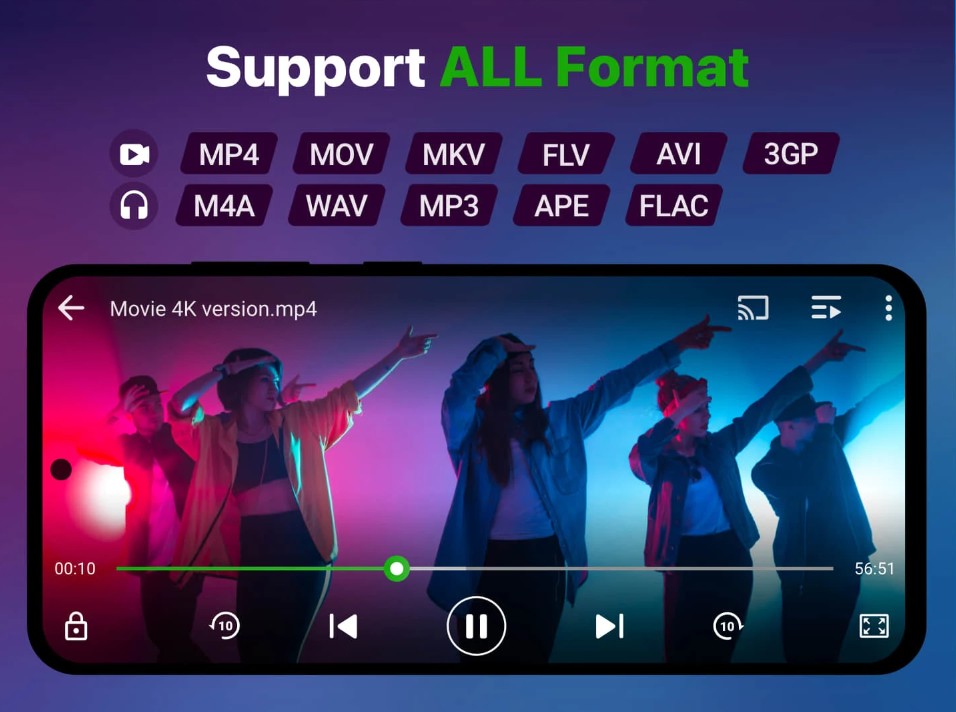 GPlayer
GPlayer is an application that is great for people who are constantly doing different things at the same time. You can read a book right away, watch videos, chat with friends, or study work documents – all thanks to the pop-up option.
GPlayer can play your videos anywhere on the screen, even in multiple windows at once. You can customize a theme yourself or even create it from scratch.
In the app itself, you can quickly figure out how to search for videos or view other media files. In order to have quick access to the service or just launch videos in a shorter time, you can take out GPlayer or a certain video as a separate widget.
By the way, the application supports playback not only from device memory but also from a service like YouTube. In this case, you will need to play everything via URL or HTML 5.
Floating windows allow you to change the position of the active window, as well as always be aware of system notifications. Of course, you can turn this off if you want, and then no notifications will disturb your viewing.
The maximum number of windows supported by GPlayer is 6, which means you can start 6 different videos at the same time and watch them (although we are not sure if you should do so). Add to your list of favorites those files that you review most often or would like to watch soon.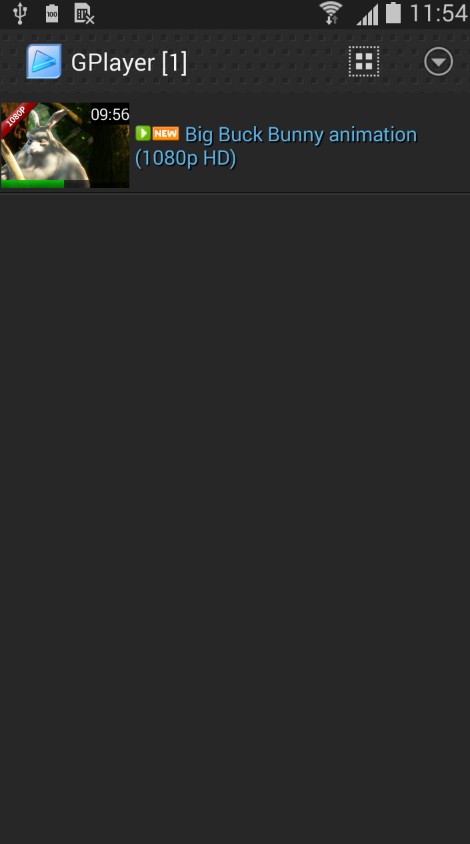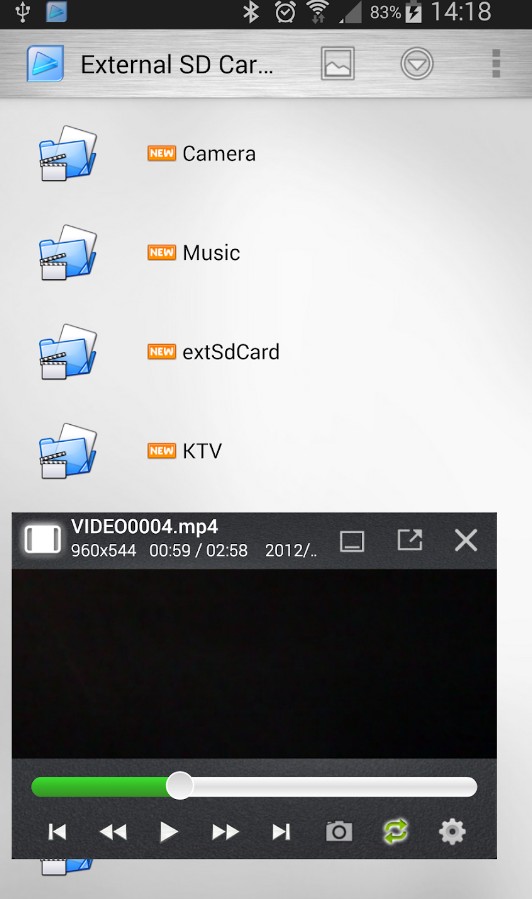 Pi Video Player
The Pi Video Player app caters to anyone who wants a reliable and easy-to-use video players on their devices.
The app supports a wide range of video formats, ensuring compatibility with various types of video content. It also offers features like gesture controls for playback, brightness, and volume adjustment, providing users with convenient ways to interact with their videos.
The core functionality of the Pi Video Player app is available for free, allowing users to watch their favorite videos without any cost. While the app might offer some optional in-app purchases or premium features, the essential video playback functions remain accessible without any payment.
It provides a clutter-free interface, smooth playback, and the ability to organize and access videos from your device's storage easily. Whether you're a movie buff, a casual viewer, or simply want a reliable video player, Pi Video Player aims to deliver a straightforward and enjoyable video playback experience.
In conclusion, I can say Pi Video Player is an app that welcomes a wide range of users looking for a reliable video player on their devices.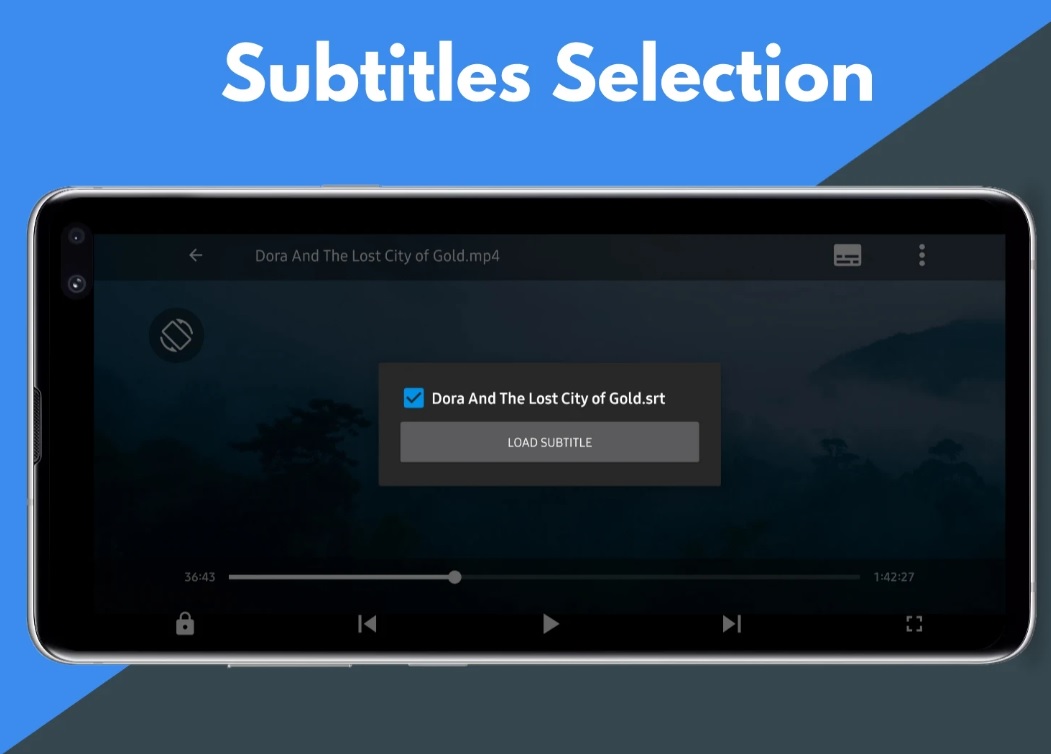 Video Player All Format
This app allows you to enjoy your favorite videos or movies no matter what format they are.
Video Player All Format doesn't just stop at videos; it also supports floating pop-up playback. So, while you dive into your favorite game, your video can tag along in a mini-window.
This app comes with an array of nifty features, all designed to make your viewing experience smoother than a buttered slide. From gesture controls to a built-in equalizer for audio customization, it's all about catering to your preferences.
The user-friendly interface means you won't need a degree in rocket science to navigate through it.
Finally, with the help of this media player it is possible to watch videos of any format.

KMPlayer
KMPlayer is a platform for various media formats, whether it's videos, music, or even VR content. From the classic MP4s to the more intricate FLAC files, this app plays them all with finesse.
The app boasts features like gesture controls, subtitle support, and even the option to customize your media playback. And let's not forget the intuitive user interface that makes navigating through your media collection a breeze.
So, I can recommend you this media player as it makes your video watching and music listening experience much more comfortable.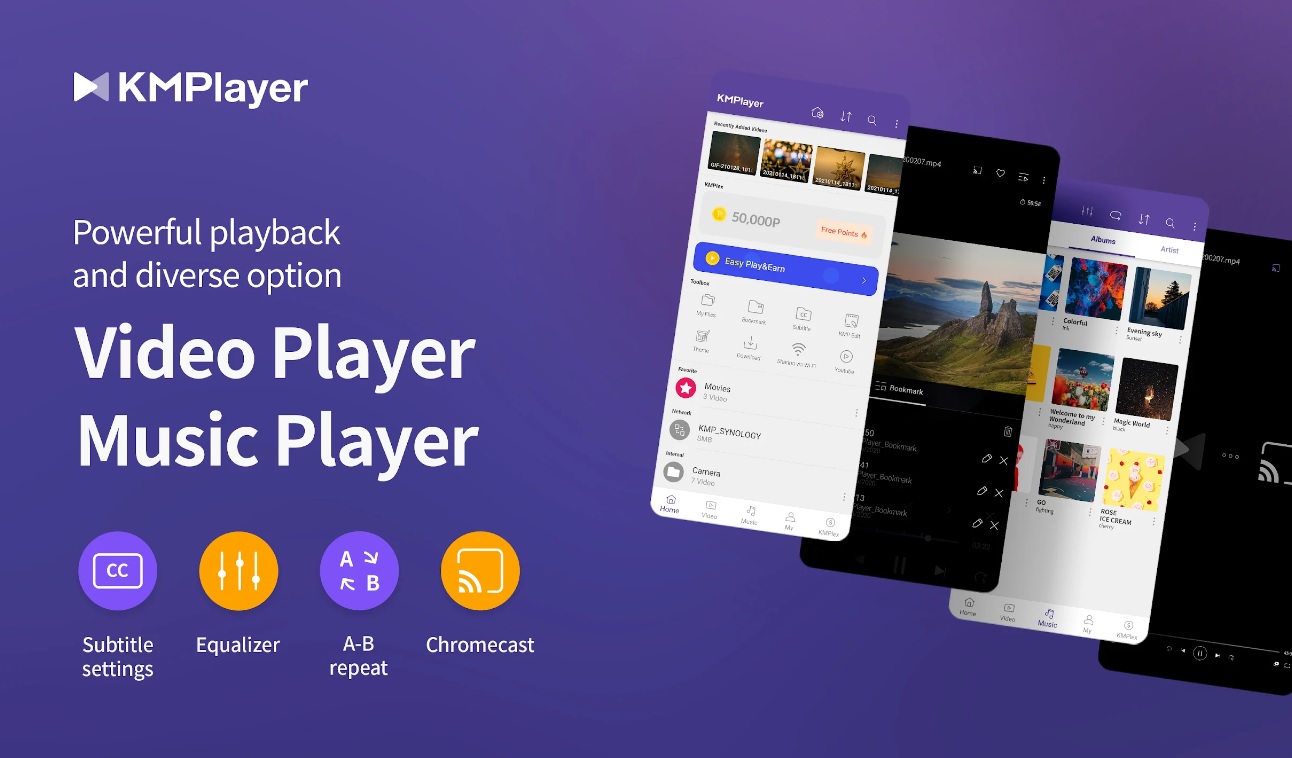 You may also like: 11 Best music caching apps for Android & iOS
Kodi
Kodi app is designed to offer a comprehensive multimedia experience for a wide range of users. Whether you're a movie enthusiast, music lover, or even an avid gamer, Kodi caters to various entertainment needs.
Inside Kodi, you'll find an assortment of features that transform your device into a media hub. Users can watch movies, TV shows, and videos, while also enjoying music collections. One notable highlight is its ability to support various file formats, making it a versatile choice for accessing a variety of content.
One of the most appealing aspects of Kodi is that it's entirely free to use. While there might be some third-party add-ons that offer additional features or access to specific content, the core functions of Kodi remain free and accessible to all users.
Its open-source nature has fostered a community-driven development approach, leading to regular updates and improvements.
The ability to manage media libraries, utilize add-ons for enhanced functionality, and even access streaming services makes Kodi a favorite among those who seek an all-encompassing media solution.
In essence, Kodi extends its arms to a diverse audience, welcoming users to a world of media entertainment, personalization, and endless possibilities.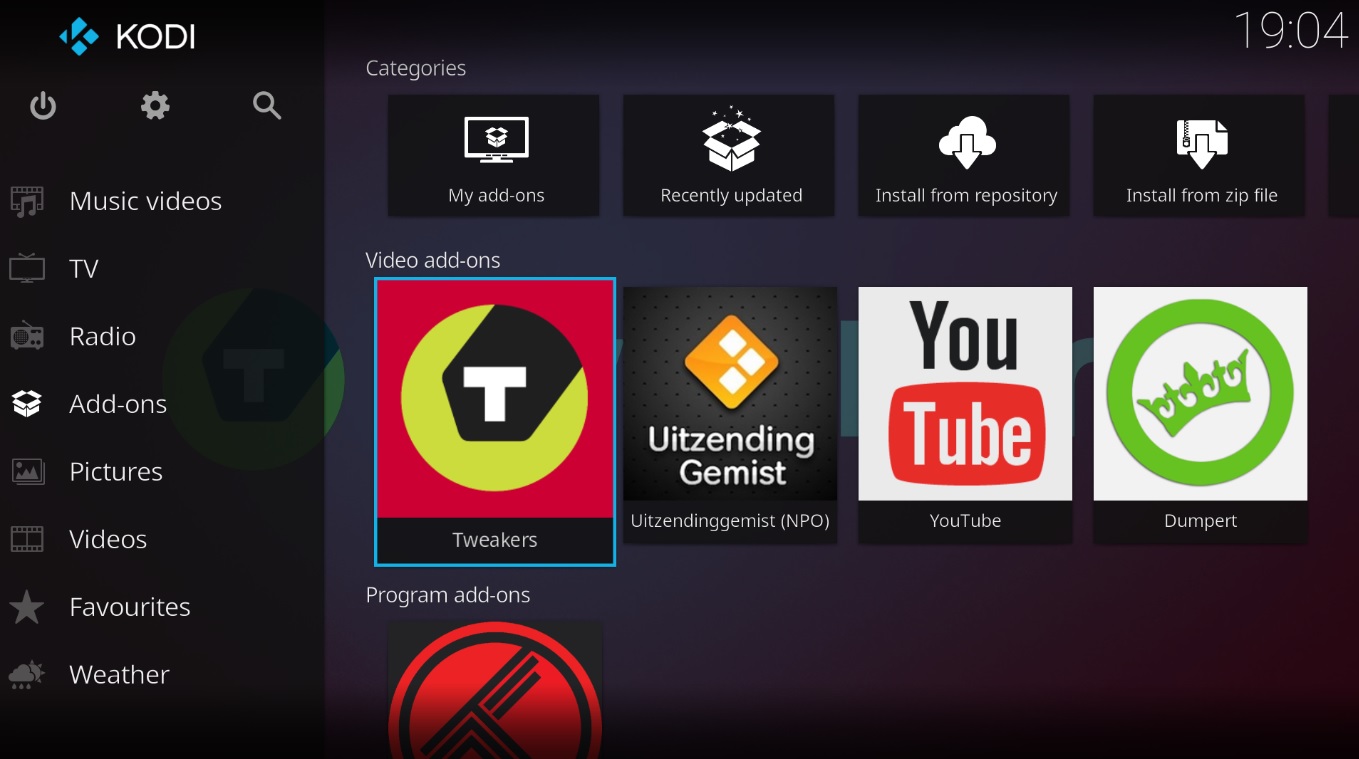 Each of the presented applications has its own design, interface, features and even an operating system with which it can work. Some are a bit more versatile and support more formats, some a bit worse.
In any case, each of them does a great job and will help you play your video. Are you planning a long flight or just not having access to a computer? Then we suggest you download one of these applications to your smartphone, and then you won't have any problems with viewing photos and videos.