Nowadays there are so many conversations about tracking people by GPS, their watches and smartphones, as well as social networks. There is an incredible number of rumors about the collection of information by intelligence agencies, advertising companies to set up targeted advertising, Internet sites… Of course, some of them are stupid and not true, but we still believe it.
Sometimes you don't want anyone to know where you are. Maybe your boss is watching you go to work or your wife is setting up a stakeout? This is unpleasant and we understand.
That's why we've gathered the best and most effective applications for you to create a false location for both Android and iOS devices.
Fake GPS Location – for iPhone
This application allows you to change your location – however, not really because teleportation is not yet available to people, but only by GPS coordinates, you can be in one place, and all the people who are trying to track you, will consider otherwise.
Fake GPS Location interface is made in a minimalistic style and blue tones. On the main start page, you need to choose the function you want to use – change your geodata, change the location in the picture or learn your real data.
Many applications automatically add geolocation when publishing photos – now with Fake GPS Location they will add the places you want. The " My Location " function will show you exactly to the latitude and longitude of your coordinates. You will also know the local Greenwich Mean Time. Play your friends' photos from Paris with the geolocation of India!

Fake GPS location – Hola
A free app that lets you change your location in seconds. You can make a funny prank by sending a parent a screenshot of your location – "Mom, I'm not at school, I'm in Los Angeles". It's funny to do that to your friends!
You will need to give him some permission to start working on the app. One of the key points is that Hola asks for permission to use some of your phone's resources. Of course, you also need access to GPS positioning.
In order to change your location, you will need to make sure that you have disabled the Internet Traffic Location feature in your settings. Enter the desired coordinates in the application or on the map. All you have to do is press "Go" and you are already in a different place.
You can also check: 13 Best Fake Email Generator Apps & Websites 2019
Fake GPS Run
Now any user can easily deceive everyone around him and change his location. Think of it as teleportation in virtual space! The application is ideal for changing your GPS coordinates in applications, for photos and other options.
If you have ROOT-rights, the actions are halved for you. You simply use the application without permission to define the GPS and through the root installer. If you don't have one, you will have to increase the number of actions a little bit.
You must give certain permissions to Fake GPS Run. To do this, you will need to switch to developer mode and follow the instructions in the app. The rest is incredibly simple – think of where you want to be, enter your data into the application and you can rest assured that your current location is no longer available.
Fake GPS Location Changer
There is a huge variety of applications for changing your location data. One of them is the Fake GPS Location Changer. It overwrites your geolocation, changing it for both photos and applications. Even Maps apps will show you a completely different location than where you are now.
You will need to enable developer mode and change only 1 option – Auto Location. Otherwise, the Fake GPS Location Changer will do everything for you.
Your photos will have the geolocation you set in the application itself. Social networks will also define you when you travel – for example, simulate a vacation in Greece while you are in the office. Instagram will take into account the desired location when publishing, for example.
The design is in the form of a map. You either put the sign on the right place or search for it through a search. Just a couple of moments and the Fake GPS Location Changer will rebuild your phone.
VPNa – Fake GPS Location
The Virtual Phone Navigation App is one of the latest applications that have been developed to tamper with GPS data. It's popular with users because it's easy to use. With the app, you can keep your current location secret by replacing it with the one you want.
VPNa saves any location. That is, in the future you can reuse it, for example, replacing the design of the map to another. You don't even need ROOT rights to use the application!
Select the required or desired geolocation. You will be able to do this with the help of the map – both the actual map and the physical map will be displayed. You'll find yourself in the most unexpected places – you can even take selfies with automatic location detection!
Changing the coordinates, you really use the VPN system, only for the GPS systems of your smartphone. Change the map style as easily as you can change your coordinates – just one click away.
Fake GPS 360
Fake GPS 360 is a utility that allows you to change your current location to the one you want or to specify it manually. For example, the charge on your smartphone is so low that it doesn't even work with the GPS feature, and you need to send your friends your location right away. The Fake GPS 360 lets you do this without using mobile data or a navigation system.
Of course, you can play along with it. Walking around in circles or making your friend look for you when you're around, but somewhere else, a little prank will only cheer you up. You can also change the location of your photos.
You can literally change the location, even if you've already taken a picture. For example, when you download a photo, you'll see the current geolocation, not where the photo was taken. You can easily fix it.
You can also view streets in Fake GPS 360. That is, you can specify a false location and "walk" where you should be. A small mini-trip around the planet at the speed of a click.
Fake GPS Location – GPS JoyStick
Test your applications that are designed to determine your location! JoyStick's GPS can fool each of them by simply changing your location to a completely different one. Are you in New York City while you're sitting in the airport lounge? Easy! You will be able to send your geolocation using any messenger or social network.
JoyStick GPS easily changes your current location at any time. Choose your location using the map or joystick – your coordinates are immediately saved and displayed in the app and on your smartphone.
In addition to a simple location, you can create entire routes and paths and walk through them instantly. An unlimited number of points will help you to make an exact path. The Loop mode allows you to repeat the same route over and over again or return to the same point.
During installation, you will be given full instructions on how to use and apply the JoyStick GPS. By following it, you can easily and quickly get what you want.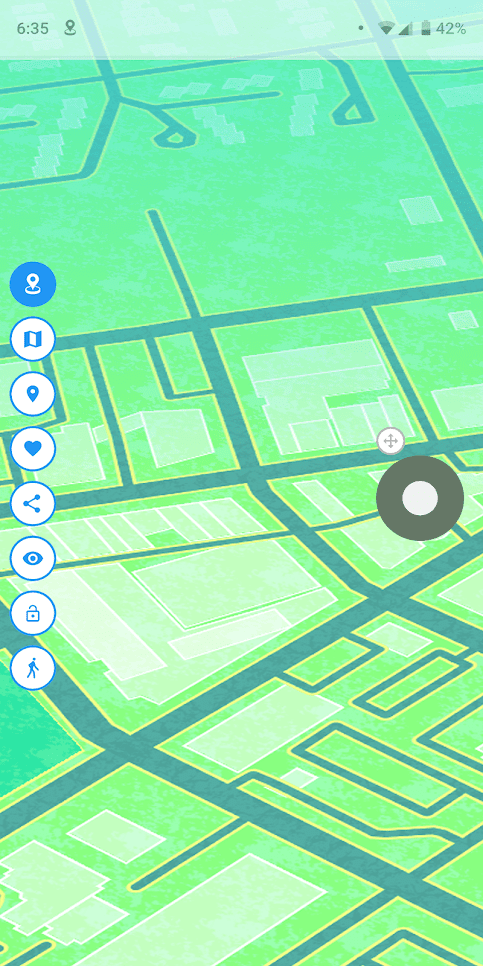 FGL Pro
Anyone who is afraid that someone might understand that you're sending a false location, then… You have paranoia! Just kidding, but if you want to be safe, use the FGL Pro app.
It allows you to change your location to the one you want, just like any other application of its kind. You can do this by specifying a point on the globe or by specifying the exact GPS coordinates. But why does it help you to be safe?
The fact is that FGL Pro can also use a simulation of movement. That is, you can choose and build routes that will simulate running, walking or driving at your own discretion. These details will make your location more believable.
After you change your GPS coordinates, you can easily send them to your friends, colleagues or family. Hide your current location and play around.
Fake GPS
The mappstreet company has developed an application specifically for you to hide your real location. Don't want anyone to know where you are? Just use Fake GPS.
Choose the country or city you want to be in. With the help of the service, you can fool all the applications in your smartphone, which determine your location, as well as if you need to share your geolocation with other people.
In Fake GPS, you can also add GPS coordinates to your favorite list. This way, you can access your favorites much faster, without having to type them in every time in the search box or search the map.
You'll always get a notification that the app is working on your mobile phone's status bar. Turn on and off false GPS coordinates as needed, so you'll always be protected at the right time.
Fake GPS location – Spoofer Go
Spoofer Go is a paid iPhone app that helps you effectively hide your actual location and replace it with a completely different one – even on the other side of the world.
The standard way to choose a new location is by holding it on the map for a long time, or by typing in the place name you're looking for. The map can look like anything, both physical and hybrid, for your convenience.
You can use it for various purposes. If you're lonely, you can register on a dating site and find people near your new location. Easy communication with strangers and perhaps a little cheer you up.
You can also have fun with jokes about your friends by sending them screenshots of maps where you are somewhere in the mountains. Installation of the application will take only a few seconds, but you can have fun.

Fake GPS location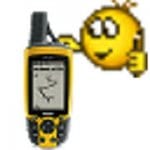 The application, which has more than 200 thousand positive reviews in Play Market. You can trust the opinion of many users and be sure that the service really performs its function perfectly.
Fake GPS location looks like a big transport map of the whole world. Above it, there is a search line, where you can find the desired city, street and any other location. You just set it and all the applications on your phone will consider this very geolocation to be true.
To start using the location replacement function, as in many other similar utilities, it is worth doing a few manipulations. If you have ROOT rights for your device, all you need to do is change the permissions to determine your location. If there are no such permissions, you need to use the instruction directly in the application – the developers have made it step-by-step.
If you no longer need to change the real GPS data, then after turning off the Fake GPS location stands at half an hour intervals several times to enable and disable the detection – so you will not face errors in the future.
Fake GPS Location!
When you want to make a joke on your friends, go to the place of their dreams alone! All you need for a free "trip" is to install Fake GPS Location! on your device and you can safely begin to implement your plans.
Has your friend wanted to visit Shanghai for a long time? Open the application, in the search bar find the address exactly to the street – for example, some sightseeing and put your GPS coordinates there.
To make it more convincing, you can make selfies – the data about the location of the photo will be automatically changed! Fake GPS Location! makes your camera, Instagram and other geolocation applications think you're in a different place.
The application is free to download, but there are also some features that can only be obtained through subscription. Fake GPS Location will save the whole history of your requests and search for places in order to make it easier for you to repeat your plans.

Fake GPS GO Location Spoofer Free
Another application to switch your geodata. It has a fairly high rating among users compared to many similar applications. Fake GPS GO doesn't promise you complete secrecy – it's just a utility designed to hide or replace your current location in major applications, such as a gallery or camera. Even if you've already taken a picture, you can use the utility to change the location.
In order to use the replacement of GPS data in your browser, you will need to use a VPN. Otherwise, mobile data via satellite systems will simply disrupt the application.
When you install Fake GPS, your GO will ask you for a few basic permissions, which is noteworthy, but only the most important features – of course, location – and the Internet – so you can use the map search. Fake GPS GO is a great base application that helps you change your location in just a few clicks.
Fake GPS – fake location
Fake GPS is a representative of the most sophisticated location change applications. It easily changes your location without using unnecessary resources of your mobile phone. You don't have to put up with fast battery consumption or persistent pop-up notifications – all you can see about Fake GPS is the icon on the notification bar.
Fake GPS works with many messengers and social networking applications, such as Facebook, WhatsApp, Twitter, but is also incompatible with Viber, as the system requirements of this service require precise location detection.
There are no problems with services such as Google Maps and Play Market. The only nuance is that some gaming applications require GPS to work in order to combat fraud so that errors can occur when you run both games and Fake GPS at the same time.
You can also check: Top 7 who viewed my profile apps for Android & iOS
Mock Locations (fake GPS path)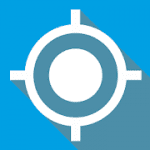 An application that provides you with a trial period before purchasing the full version. It's great because you won't buy an application with the features you don't need, or even incompatible with your device. For more accurate imitation of your location, you can move on a map on a certain route – as if really walking in another city!
When you update your smartphone system, you may experience a situation where you "jump" into your actual location. This can be fixed by rebooting the device.
During the route you can set the walking speed, any stops – for example, a cafe and so on. That is, you get the full impression of a real location elsewhere. If you want to create a winding route – as if you want to confuse someone!
Unlike other similar applications, the notice of its work can be hidden even in the status bar of the phone. Now you will not be exposed to anything – even a screenshot of your mobile screen.
There are situations when you really just need to "move" to another point on the planet. Maybe you just want to play a joke, or maybe you're hiding – it doesn't matter at all. If your goals aren't fraudulent, each of the applications will do its job. Of course, whether you should give money for such simple functionality is up to you to decide, but in any case: there are always free applications or applications with a trial period – so you can use the functions of GPS replacement once and for all.