Always wanted to take a selfie with the Pope, but didn't have an opportunity? Don't get upset too quickly — a fake selfie is still a selfie.
There are a few fake Pope selfie apps for Android and iOS that will help you get a believable pic regardless of if you've met the actual Pope or not. Some of these apps are automatic and some require some actions from you but you don't need special skills for any of them.
In case you want to prank someone with a face celeb call, have a look at this article: 7 Fun Fake Celebrity Call Apps for Android & iOS
Here's the list of the 4 best apps in that category you should try. Take a look!
Pope Selfie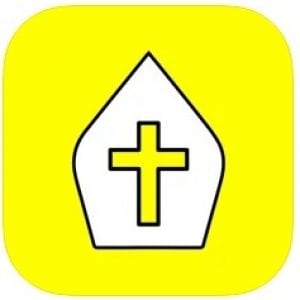 The name of the first app speaks for itself. Pope Selfie is an app that will automatically generate a selfie with a pope for you.
As you can probably guess, this is one of those funny photo apps fully dedicated to one thing (that is not necessarily practical but still fun to try). So this app's goal is to make are you get your pope selfie regardless of if you've actually met him or not.
Although you'll most likely delete this app after one or two usages it does a pretty good job in generating fake selfies. This app has a collection of Pope Francis PNGs from this 2015 trip to the US. There are actually dozens of patterns of his face so you'll have a lot to choose from.
Plus, all the patterns are made from real selfies people took with him during 2015. What you need to do is just scroll through the pattern list and pick the one that you think will match best with your own self. Once you'll click on the pattern it will automatically appear on the pic you've loaded. You don't get to set the brightness or any other color correcting stuff though so keep that in mind.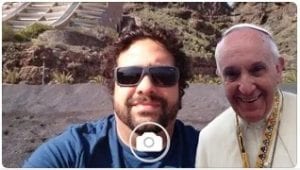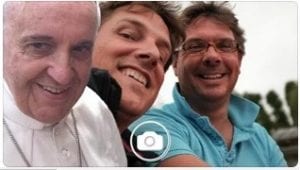 You may also like: 9 Free Cutout Background Photo Apps for Android & iOS
Apowersoft Background Eraser-Auto Photo Eraser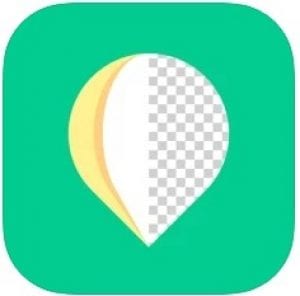 Apowersoft is another app that may help you take a fake selfie with whoever comes to your mind including the pope.
Let's get things clear right away — this is not a pope selfie dedicated app so you'll need to go through some steps before getting a nice-looking result. However, this app does everything for the editing process to be as simple as possible so there're not too many efforts needed from you.
So the first step to getting a fake pope selfie is to choose your pic and the pic of the pope. It shouldn't be hard as there are lots of selfies with him along with the Internet. Then, you'll need to load pope's pic to an app and use the bg remover tool. This tool is automatically so you won't need to mark the face of the pope by yourself or something.
In case there will be any unneeded objects visible after using an auto tool you can clear the edges up by yourself though. Next, you'll need to use the bg changer and chose your selfie as a background. That's basically it — your pope selfie is ready. You may also settle color correction a bit for the faces to match each other more if needed.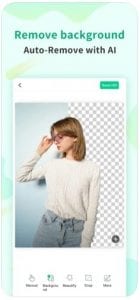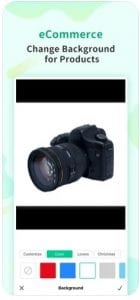 Check also: 8 Best Selfie Sticker Apps for Android & iOS
Unifie – Selfies from different places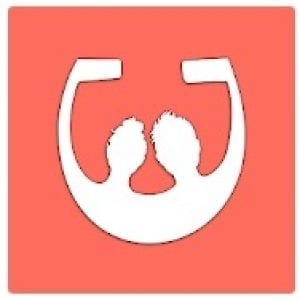 Unifie is an app that can automatically combine two selfies in one. Frankly speaking, the original goal of this app was to allow people to take selfies with their friends even if they are currently in different countries (exactly what we need during the global pandemic, right?).
However, there are no restrictions and rules on how to use this app, so we're gonna go the creative way. Therewith, the app will doesn't require much effort from you so why not trying it. All you need to do is to take a selfie or load some pre-made ones.
Plus, there's a frame mode that shows you how you should pose to get the best outcomes (you can totally ignore it though). Once it's done you can choose any pope's selfie and load it to the app as well.
Therewith, it will be better if the pope will be the only person in the picture cause otherwise other people may appear on your outcoming pic as well. And that's it — you may share the outcome on your SM or save it to your gallery.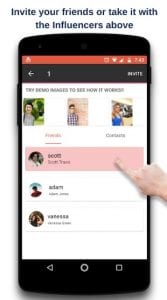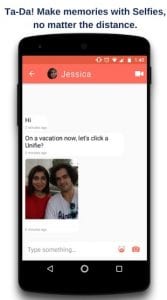 You may also check: 11 Free Apps to Change Hair Color on Android & iOS
Cupace – Cut and Paste Face Photo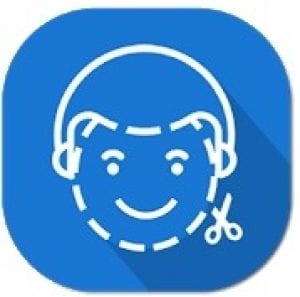 And lastly, Cupace is an app that will help you make fake selfies of any kind.
This is a simple photo editing app that empowers you to get great results without any special skills. And as you can already guess – there's no automatic Pope selfie feature here as well. Thus, you'll need to go through some steps by yourself but there are still not many efforts needed.
Firstly, you need to pick the Pope's selfie you want to combine with your own. Then, go to the cut mode and mark the face area of the Pope that you want to be on your pic. Herewith, you get to zoom the pic to avoid outlining the edges too much. Once it's done you can blur the edges and play with color correction.
It needs to be said, all the faces you've cropped will be saved in the apps' gallery so you can add the same Pope's face to several selfies of yours to see which ones go with each other the best. When you'll get the best-looking selfie you can decorate it with text or stickers and post it right on your SM.