Family play nights are something different. There's something unrepeatable and precious in playing a nice game with your fam members.
Luckily, there are lots of family-friendly games for Android & iOS that will bring your relatives together for a good couple of rounds. PAll these games can be played online so even if you're not together in person you can enjoy fun playtime. These games come in different genres — from mobile versions of board games to mysteries so there's something for everyone.
Wanna play with mates via Wi-Fi? Make sure to read this article: 17 Best Local WiFi Multiplayer Games for Android & iOS
Here's the list of the 11 best games in that category you may try. Take a look!
Monopoly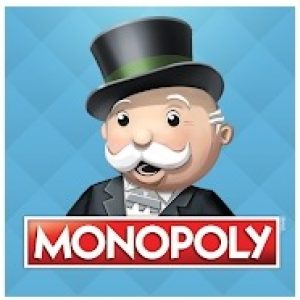 Does this game even need an introduction? Not really.
This app is a mobile version of a time-proven board game loved by millions of fans all over the globe. So if you're a longtime fan of the original and need something handier to carry around — this app is perfect. The mechanics remain the same — you roll the dice to move tour character around the board, buy and sell real estate to become the riches out of your company.
Herewith, the game covers a quick mode that won't let you sit up and play for hours and hours like you used to. But if you're seeking the good-old exp you can always play by the classic rules. The game has both single-player and an MP mode so you can play against the AI if needed.
As for an MP mode, you may rather compete with ransom worldwide players or make a private room for your fam or mates. It needs to be said, the graphics in this game is on the highest level. You get to play on a stunning 3D board with animated buildings and all that. The game has some ads that you can remove with a payment but it's not too annoying.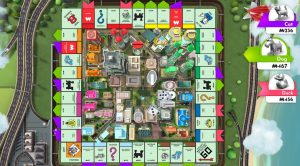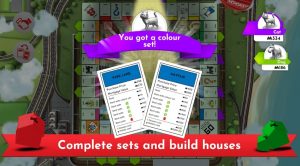 You may also like: 19 Best Bluetooth Multiplayer Games for Android
UNO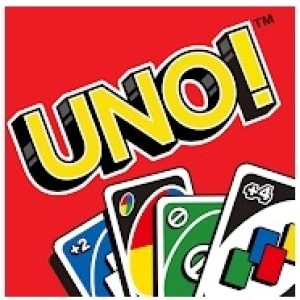 Here we have another board game interpretation that is great for fam meetings.
Let's be honest this is one of the most addictive games out there. Once you've started playing it seems impossible to stop after just one round. Along with the previous game, this one keeps the rules the same as the original. Herewith, there are lots of different modes you can pick from.
The game has a room mode that lets you invite fam or mates for a play. Beyond that, you get to set the rules for each round by adding some new cards to the deck and more. There are lots of extra rules you can add so the game would match all your standards. You can also set a PvP game if needed.
All the rooms have built-in chat so you can communicate within the game. You can also try the team vs. team mode and cooperate with your relatives against other teams. The game also overs regular tournaments and matches you can participate in to get extra rewards. There are no ads or paid tools or no worries here.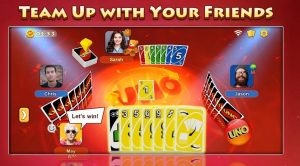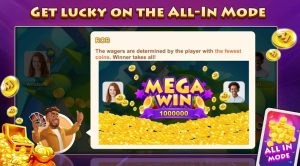 Catan Universe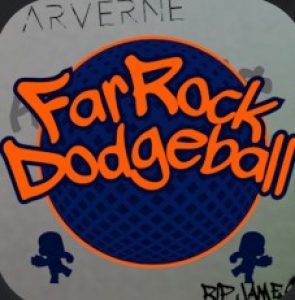 If you've ever wanted to feel like a New Yorker or Manhattan-type megalopolis, then this game is the best option for you. FarRock Dodgeball has all the options you need to get a real buzz from the game. The utility has existed for only a year, but it has already acquired loyal fans.
Several program options are emphasized by developers:
the unique game mode of history with a well-developed plot and graphics at a decent level, allowing you to feel the whole atmosphere of large English cities and states
a level ranking system designed on the principle of gaining points for each of the games and allowing you to find your ideal style for winning victories
the presence of auxiliary items and chips that make it easier to play the game, for example, food, which is presented in the form of popular samples in cities restores heal points
the presence of interesting mini-games that can cheer and distract you from the main mode, as well as reveal FarRock from the new side
Thus, this game is suitable for almost any user due to the elaboration of their options and the competent approach of the developers. Try downloading it to make sure for yourself.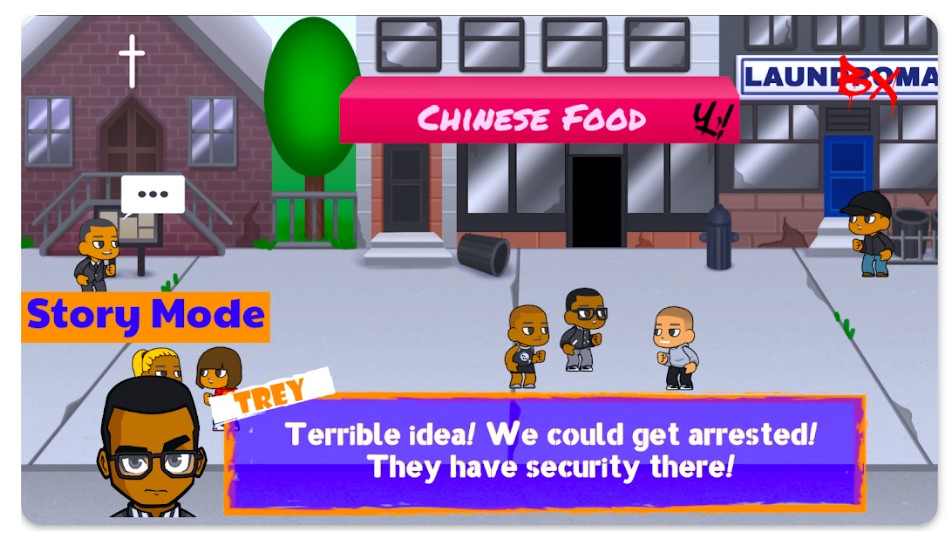 Ticket to Ride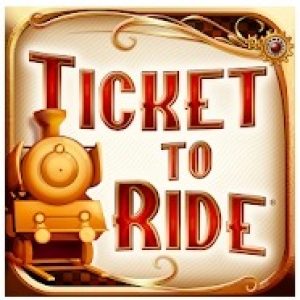 Next, we have an entertaining board game for all ages.
This app is also based on a good-old board game with tons of fans. In case you're not familiar with the original the game has a detailed tutorial with all the explanations. The game is based on a railway adventure that aims to connect the cities and reach the destination point faster than your opponents.
Herewith, you get to build any strategy you want — you can trick your contests, block them, find new routes before others, and more. The app covers various locations from Europe to India so you'll have a fun time with it. As expected, there will be various obstacles on your way as well — they may be caused by other players or just be in-game obstacles like tree falls and more.
Plus, you'll get to collect useful items and treasures to boost your exp. Al the rounds in the game are formed randomly, and they are all different so you can play for as much as you want. As fr the modes, you can go for a single-player mode, the ultimate MP, or a local one with your mates or fam only.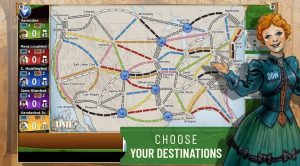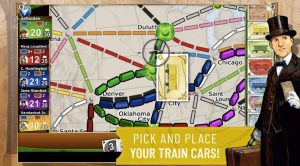 Escaping a Kid's Room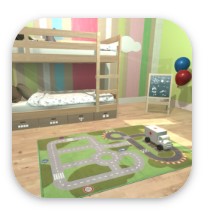 This is a room escape game by Japanese developers. That's why it looks cuter than other games in this genre.
The gameplay begins with the story of the characters. It cannot seem boring because of the interesting plot.
Moreover, everything is not as "kawaii" as it could be. The plot takes on dark shades of horror to thrill the nerves of the players.
The control system and settings are easy to understand. They are similar to other apps that users have ever downloaded.
The translation of the app may seem funny because of some mistakes. Therefore, players can laugh a lot reading the inscriptions in the strange English language. And in this way, the game won't be so scary.
Developers have added a lot of different challenges to the game, which are sure to captivate you. Get ready to test your logic!
Like most Japanese games, whether they are for PC or smartphone, the graphics are quite high quality. 3D images of the room you need to get out of are well-detailed.
Players will also be able to enjoy the bright colors in which the room is made.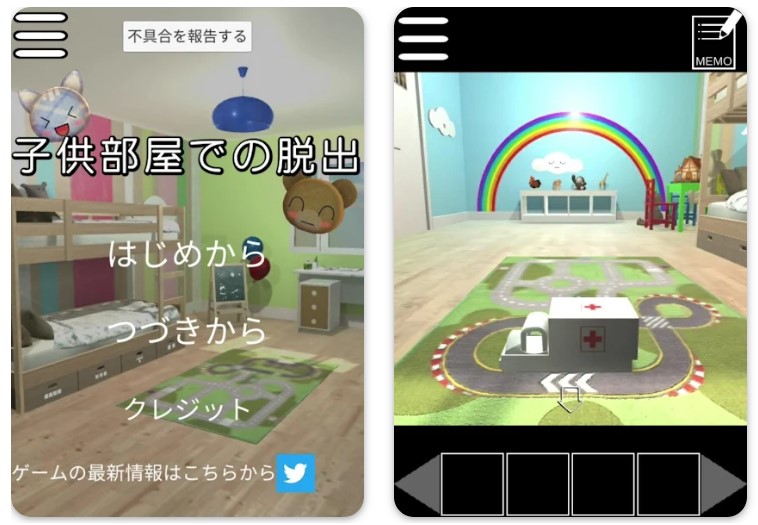 Stampy The Wizard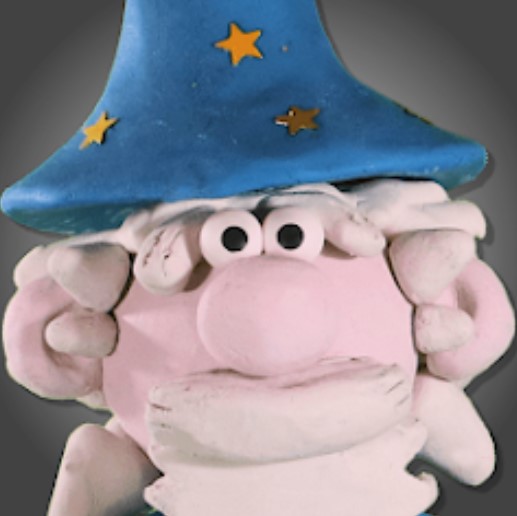 This is a casual game for children aged six to eight years old that tells the story of a wizard who occasionally loses his wand.
If you want to develop your children's reading skills, then installing this app is a great idea. Kids have to read simple fascinating texts to learn the whole story.
While children are reading interesting stories about the wizard and his adventures, they can also solve various jigsaws and mini-games. For example, it is possible to dress up the hero in his magic robe and hat and collect puzzles.
The game has a bright design and high-quality graphics. The characters and elements of the environment look as if they were made of play-doh. Thus, this game reminds children of their favorite cartoons.
Moreover, parents can be sure that this app is safe for young children. It will do no harm, only benefit and can become an excellent preparation for school and give the additional reading practice.
In addition, the game has an easy-to-use interface. That is why children can enjoy the fascinating story of the old wizard without problems.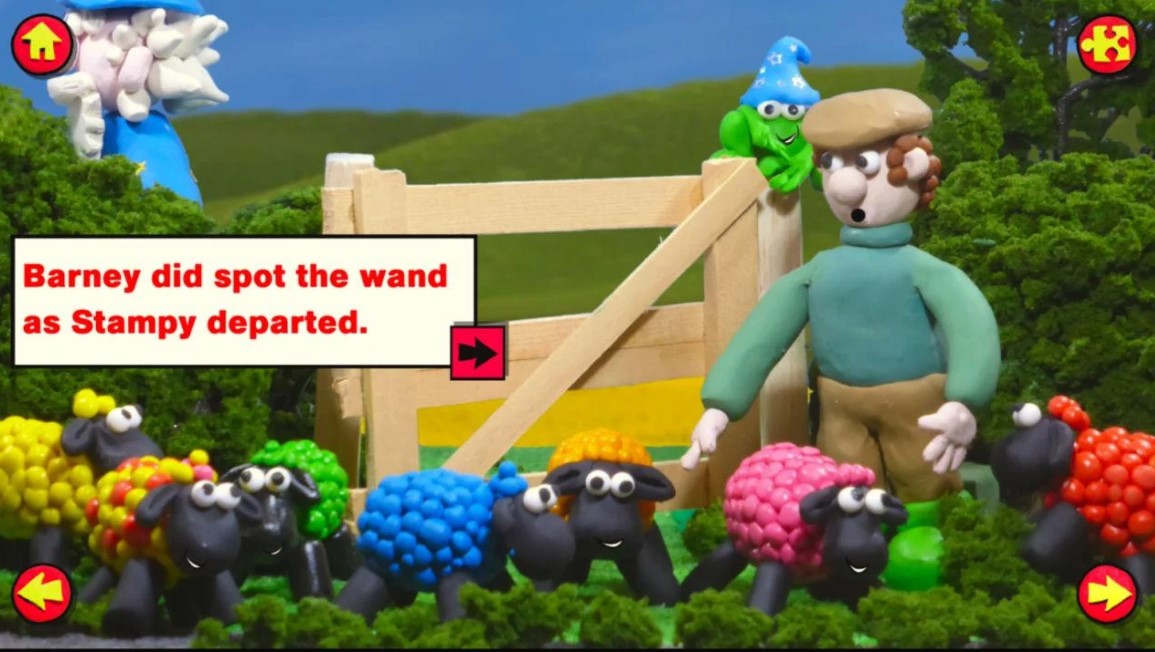 Family Feud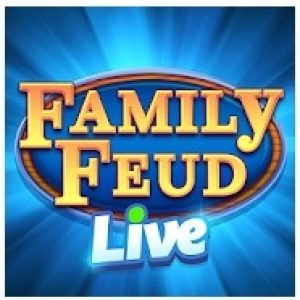 This is a trivia game to spice up your fam night.
The mechanics are simple — you get to answer trivia questions just like you would on a gameshow. Each quiz you get right brings you coins and other rewards. There are also fast money rounds that bring you 200 coins at once but the bigger prizes take more work so the questions can be tricky here.
As you go through more rounds your exp levels up and so does the complexity level of the questions so keep that in mind. There are also tournaments that let you compete with worldwide users to see who's the smartest and the fastest one. Beyond that, you can attend private tournaments with your fam as well.
There are thousands of questions covered so the chances are high you won't get the same one twice in different rounds New ones are being added regularly so it's almost impossible to complete the whole game by answering them all. The app offers sub packs with some extra features but you can totally do without them.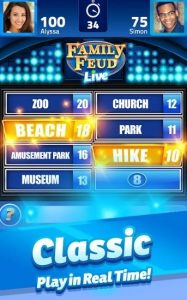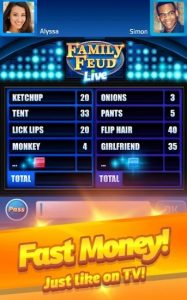 Check also: 10 Best family game apps for Android & iOS
TireurDeCouleur
Color Is The Way is an endless shooter with procedurally generated levels. This is a very addictive game that can be played for as long as the user wants, since the number of levels is endless.
In this endless game, the user needs to hunt and destroy various opponents. In order to do this, you need not only to be able to shoot accurately and react quickly, but also to choose the right weapon in advance.
The main goal in this application is to survive as long as possible. Also, a large number of destroyed opponents will add more points to the total. This game requires users to be very focused and able to react quickly.
The design and visuals in the game are quite unusual, because as you progress through the game, the user will fly through the abstract world. Also, each level has its own unique bright color, and often even a combination of colors.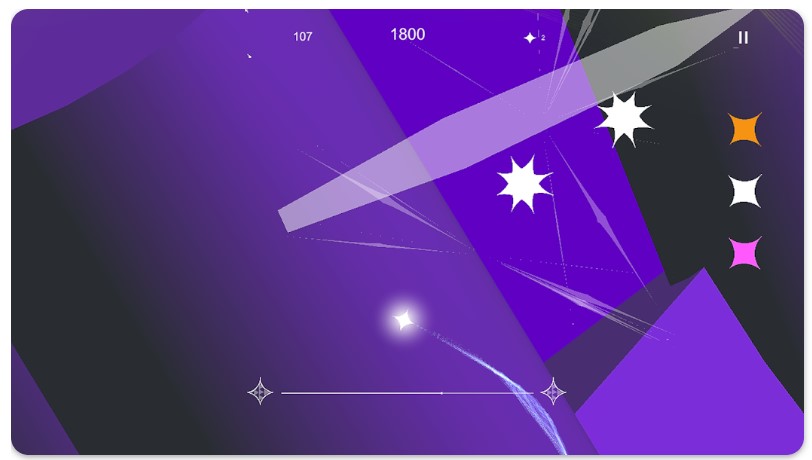 Charades!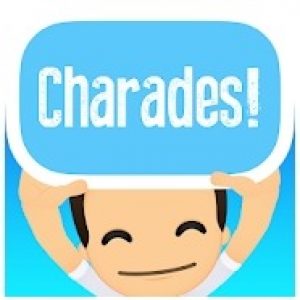 The name of this game speaks for itself. It's another word game that is a perfect option for parties.
The mechanics of this game are easy — they're a word on a card on your head (well, metaphorically on your head) and you need to guess what it is. To cope with that, you need to follow the hints your mates or fam members give you and you need to do it before the time goes out. Herewith, the works may be outrageously random — it may even be word combos that don't make any scenes.
The fun thing is you can make custom cards that are somehow related to your fam or a company such as some inside jokes. In case you ant a pre-made card, there are over 45 thematic decks and over 400 cards for you to pick from. As for the themes, there are movies, fandoms, characters, celebs, science, literature, and more.
Beyond that, you get to play with as many mates as you want — from one to a hundred. You don't even need a web connection to play which is great. The interface is quite minimal and intuitive so you won't have trouble figuring out how it works.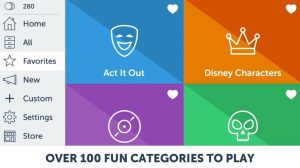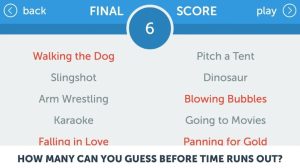 Heads Up!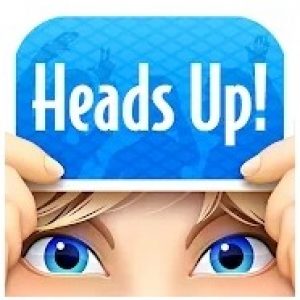 This game runs on the same concept as the previous one does.
It's a charades game that gives you a card you stick to your head (theoretically, of course). Differently speaking, you'll be given a word you'll need to guess by the hints your co-players give you. Herewith, there's a timer that you need to consider cause the second your time runs out — the course ends for you.
Herewith, the card you get may have anything — from one word to a word combination you may know nothing about. The game covers plenty of thematic decks with hundreds of cards. To be more specific about the categories, there are ones about the HP universe, Friends, DC, celebs, artists, literature, and more.
In case that's not enough for your taste, you can always make a custom card in secs. More to that, you can make full-on custom decks on whatever theme comes to mind (even the spicy ones). And if you go online you can record vids and share them with all the members once the game is over. The game easily connects with oom and other services like that so no worries about the technical part.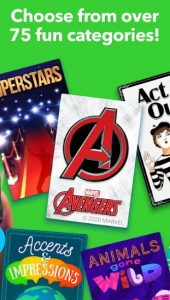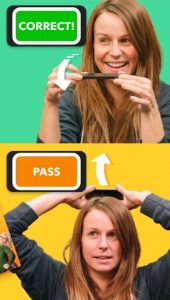 Scrabble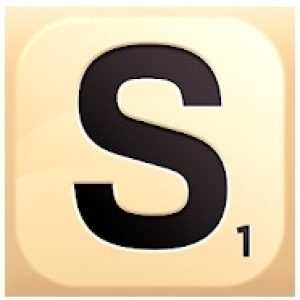 Moving on to the scrabble game — the classiest choice for the fam play night.
Is there anything you know about this game? Not really. It is faithful to the original but has a cute 3D interface and a couple of extra modes. The innovative thing is you can add custom word tiles along with adding some words to your personal dictionary. You can also change board themes and unlock some new ones by exchanging bonuses you get for winning.
This is a multiplayer game so you can face with your fam even if you're not together. Beyond that, the app has a built-in chat so you get to text each other while playing. As for the modes, there are duels, word drop challenges, anagrams, and a solo one. The game covers various boosters that may help you win and give you extra hints as well.
In case you're not in the mood for a group play you can go with the AI to train your skills before an actual tournament. The game tracks all your stats so you can see how your skills progress from level to level. The app covers some in-app buyings by they are totally optional.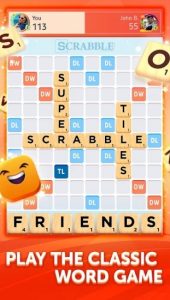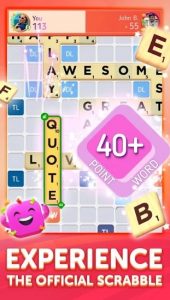 Sleepin' Guy
Would you ever like to play first-person games with an interesting plot and variability in the choice of actions? Sleepin 'Guy is just the same game that fits all the above criteria. The plot is built so that you are in the imaginary world of a guy who cannot escape the shackles of sleep.
In this game, the following key aspects can be distinguished:
the detailed storyline that will appeal to even the most fastidious user
mechanics of the game, observing absolutely all the laws of physics and at the same time excluding most bugs
a huge number of in-game actions, such as activation of mechanisms, selection, and ejection of objects
possibility of selecting a vehicle that can be subject to user control
Search for various items that can be added to the user's collection and bring him peculiar in-game achievements
The essence of the game comes down to helping the guy get out of his own world of illusions. As you progress through, you will face an abundance of various puzzles and mysteries, which will sometimes take more than one hour to solve.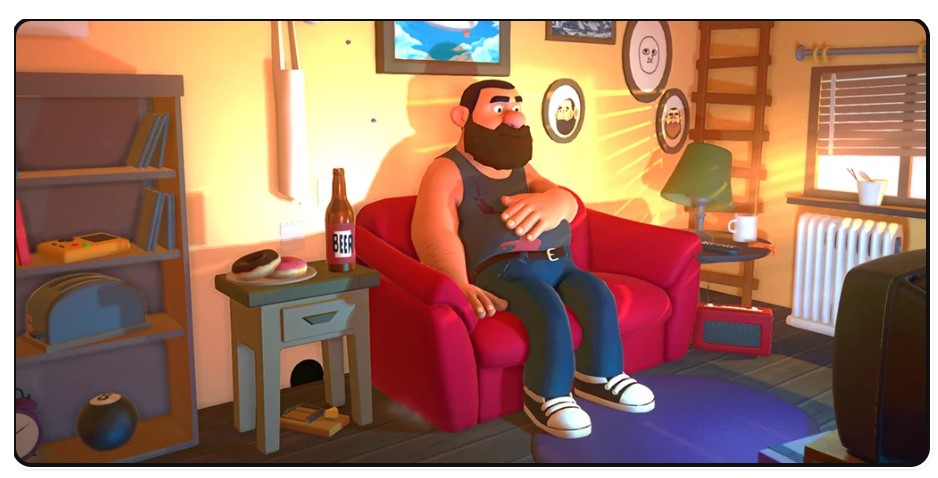 You may also check: 9 Best Multiplayer Games with Voice Chat on Android & iOS
June's Journey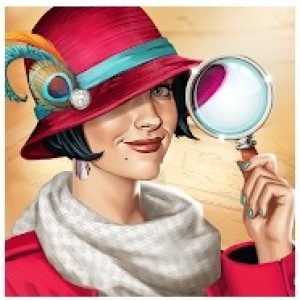 And lastly, we have a hidden objects game that is fun to try in the company.
Speaking of a single-player mode, this is a classic mystery game that asks you to hunt for items hidden in pics. But it gets a lot more fun if you'll play it with mates. You and your fam members will need to take turns and play detectives by finding clues in different settings.
Additionally, the game covers plenty of diverse locations that are beautifully drawn and an authentic soundtrack that adds up to the mysterious atmosphere. Your goal here is to solve a crime by finding all the evidence and hints. The game covers various crime cases so you can kill a lot of time playing.
There are new episodes that come up from time to time so you'll always have new material. It needs to be said, all the cases go as an actual detective story so it's like you're playing within a book or a movie. There's also a split of romantic and danger for those of you who get bored with just object searching.