Wanna know how to identify fish using just your phone? Then keep reading this article!
We've gathered the best fish identification apps for Android and iOS you could try. These apps are pocket fish guides that let you find out everything about the fish with no effort. All these apps are different: some are made for fishermen, others for divers, so there's something for everyone. Some of these apps even let you identify plants as well. Have a look!
Fishbrain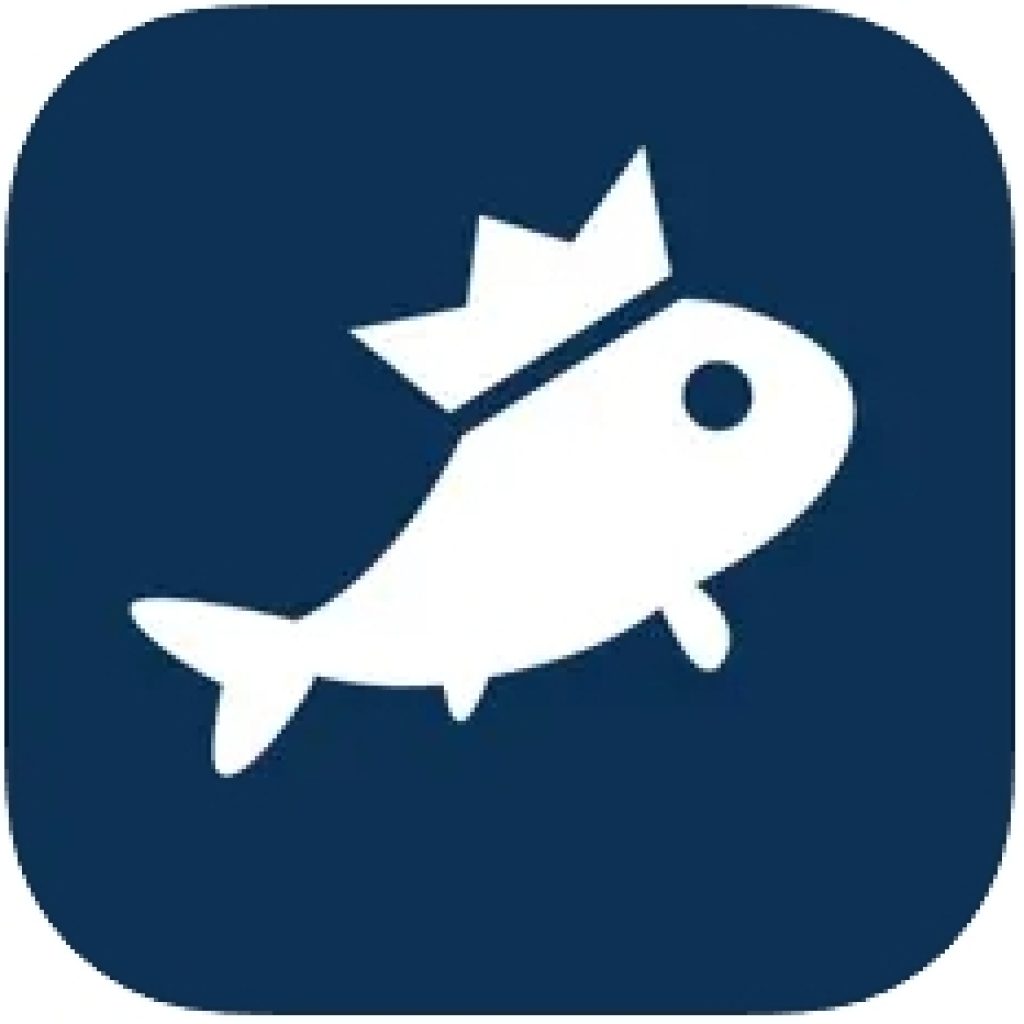 It's an app that works as a full-on social network for fish lovers. The main point of this one is to provide you with a huge and detailed database of fishing locations. You'll get to use multiple filters to make sure you're getting exactly what you're looking for.
As for fish identification, there's a wide fish dictionary that lets you find any fish need. And the cool thing is, you can not only look through the categories of the dictionary but to turn on your GPS services to see what species of fish you can target nearby.
You may also browse through chat rooms and communities where people discuss various fish-related topics: from the best places to go fishing, to the rarest fish breeds. You can also use the app as your personal fishing diary to keep track of your progress.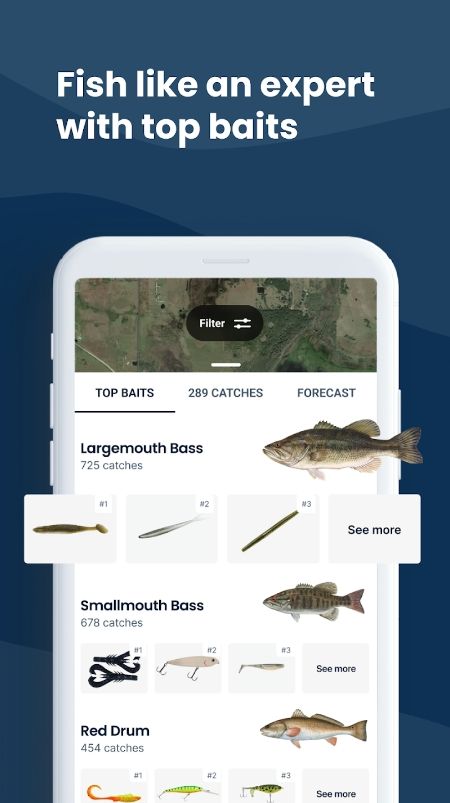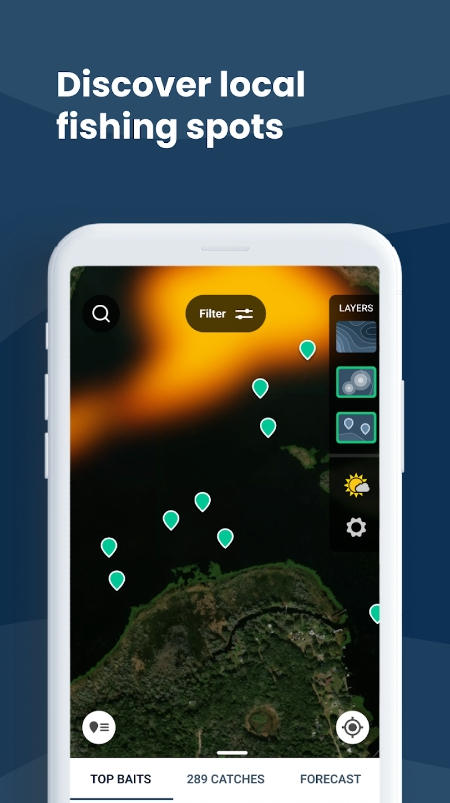 You may also like: 20 Best Fishing Apps
Fishidy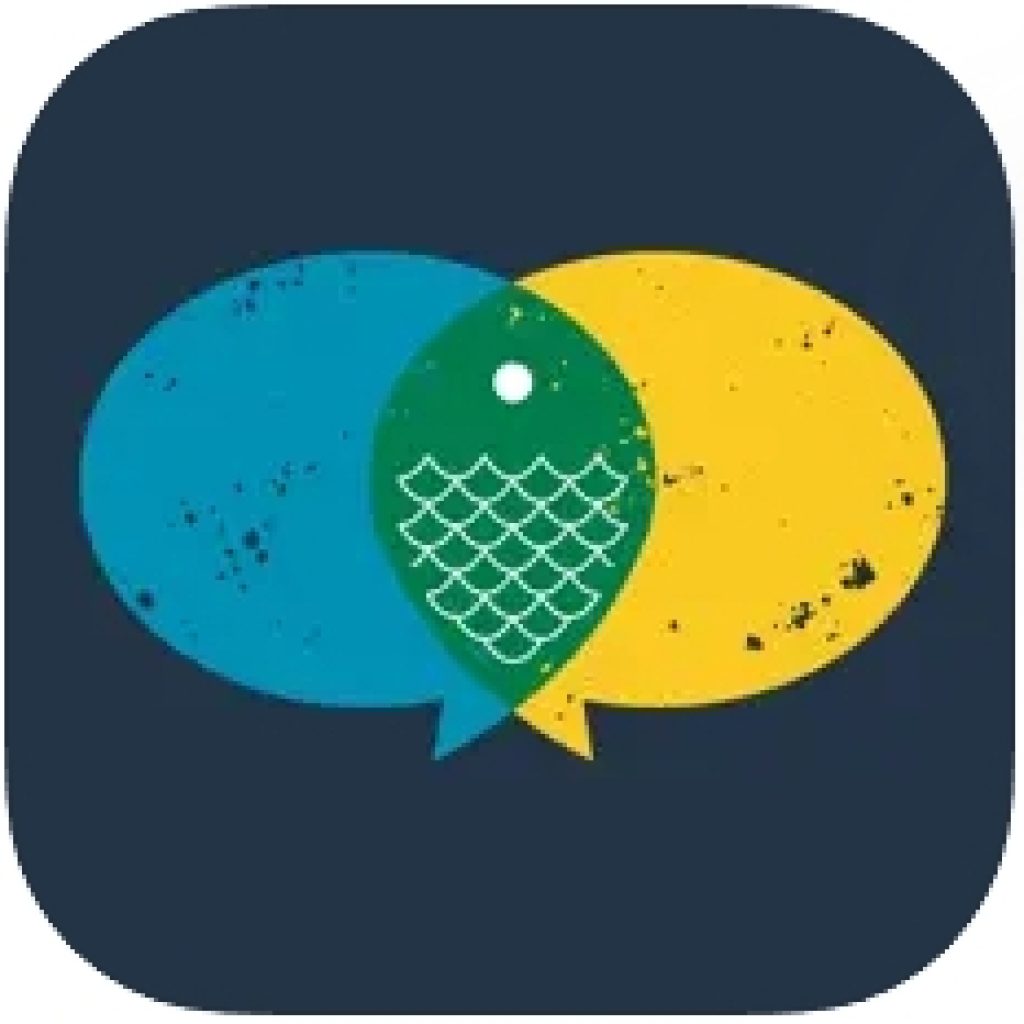 Here's an app where you can find multiple fishing maps. It covers over 20K fishing spots for now, and the number keeps growing with each update. The app lets you share your fishing knowledge and tricks with the community. It also gives you access to the official reports for specific waterways and spots.
You can also turn on your GPS data to see the species of fish nearby. The app monitors the weather in your local area and tells you if it's appropriate for fishing. You can also look through the open discussion topics about the best baits and more.
And if you're looking for a specific fish, you can simply take a pick or search by tags and descriptions, However, the app runs on sub-packs and some features won't be available for free.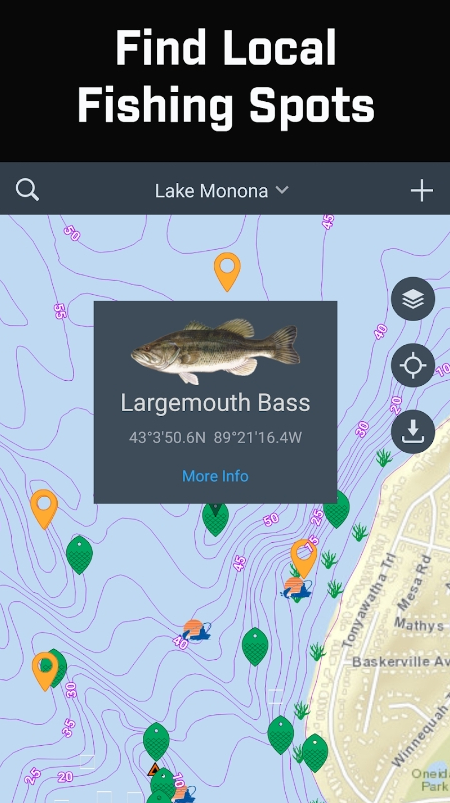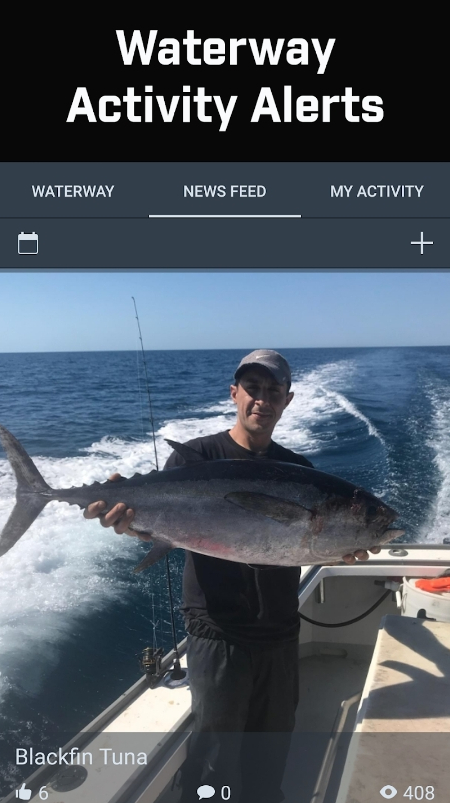 FishVerify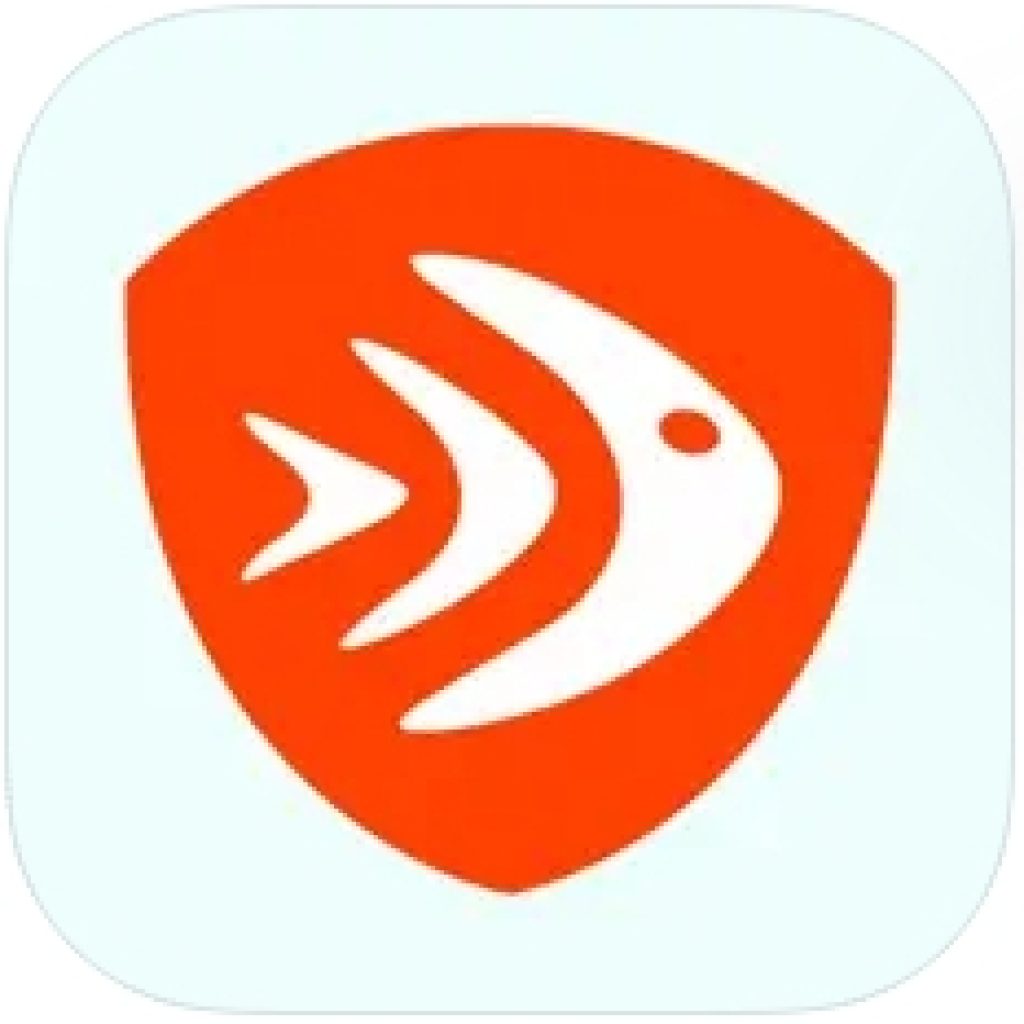 This app covers in-depth info about multiple fish breeds. It offers detailed descriptions of fish in multiple areas, so make sure to check the full list to make sure it will work for you.
The ID tool works simply: all you need is to take a pic of it. You may rather upload a pic or take one right away. Just make sure the quality is decent enough so the fish is actually visible.
And if there are any unusual patterns or smth, make sure you capture these on camera as well. Once the identification is done, the app will give you an in-depth description of the fish, the areas it currently lives in, and all that.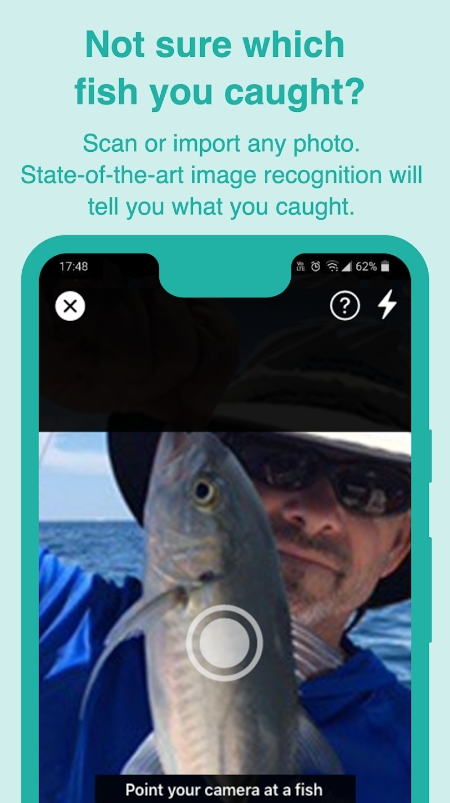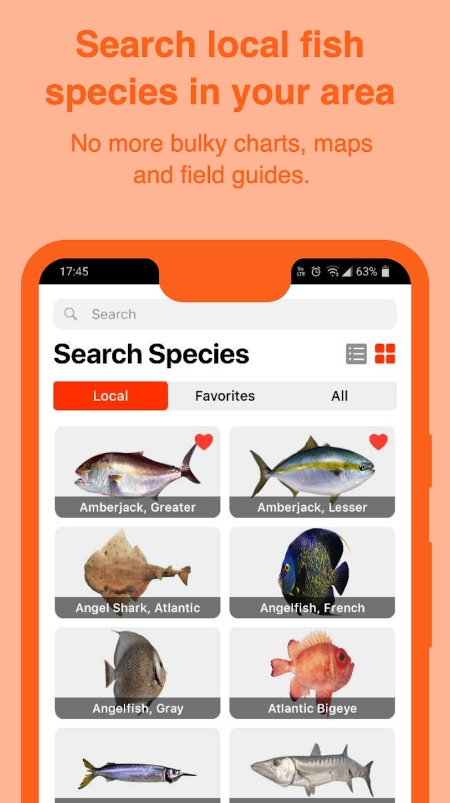 Picture Fish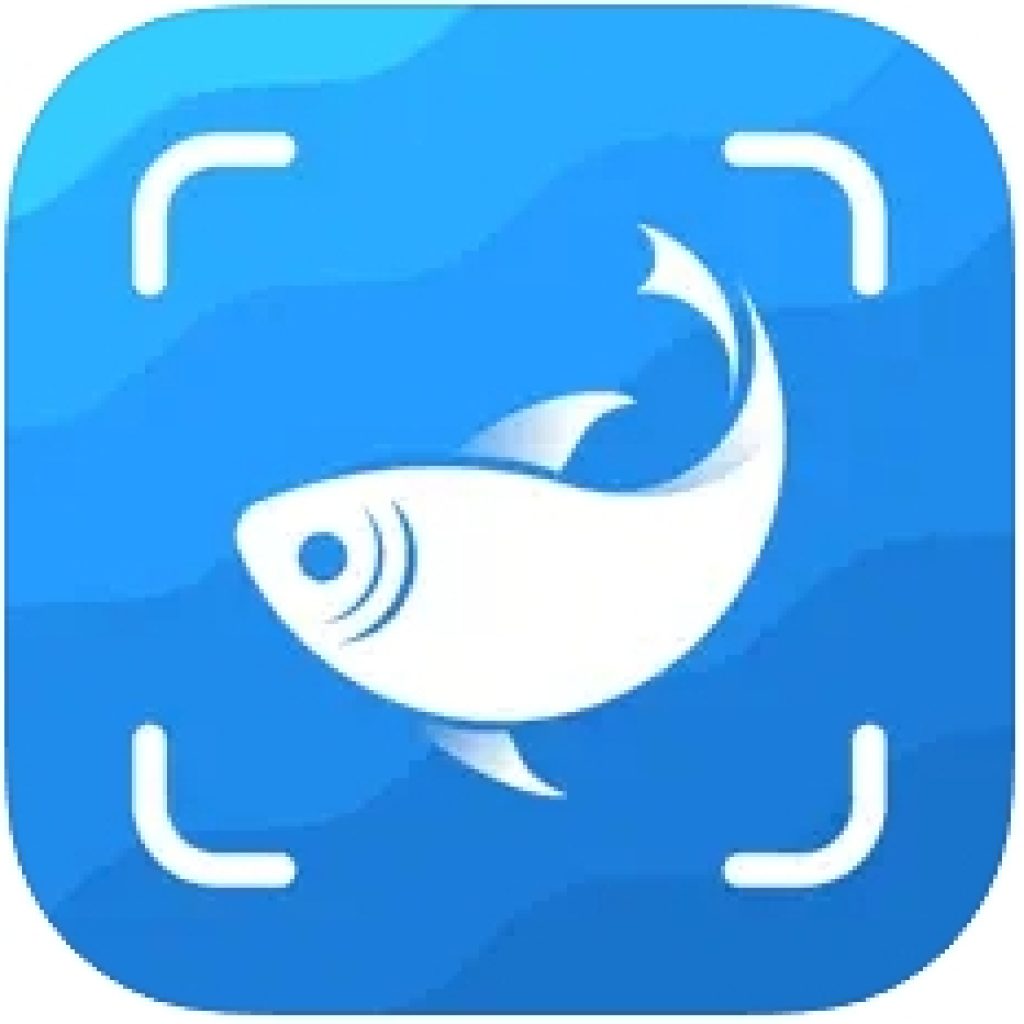 This app lets you detect any type of fish by just taking a pic of it. It covers a pretty wide selection f fish to identify, so the chances to run into the one it won't recognize is pretty low. However, the app runs on sub-packs, and you can only use it for free for 7 days.
It gives you a brief introduction on how to use it properly, so no worries. You'll need to photograph a fish and the app will try to identify it. Plus, the app can recognize not only fish but underwater plants as well.
The way it provides the information is really convenient: you get a page with a name of an object, its other images, popular questions about it, and a short description. You'll also get to save the info and listings for further use.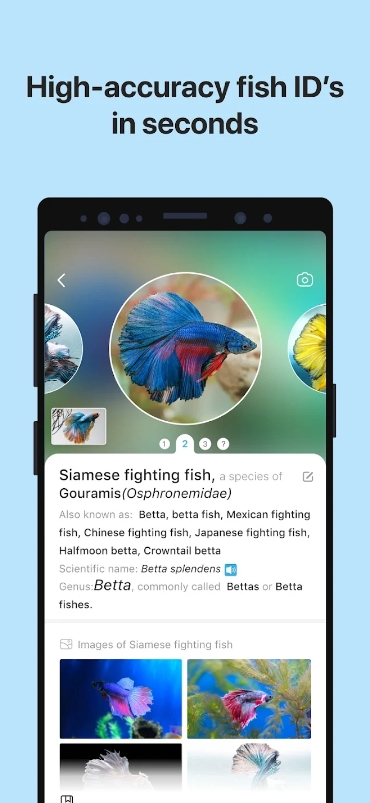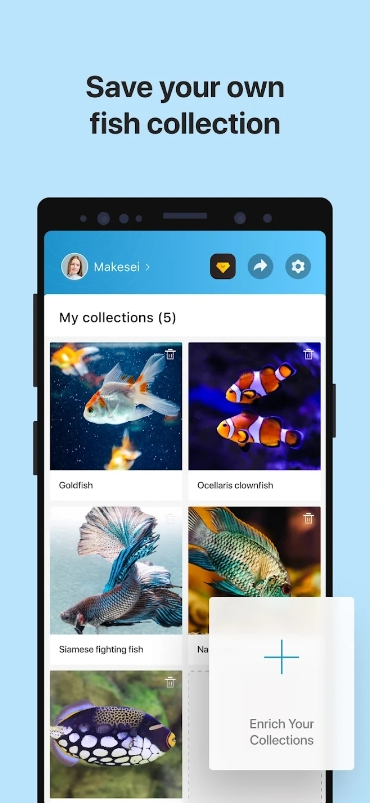 Check also: 5 Best Snake Identification Apps
Fishes: East Pacific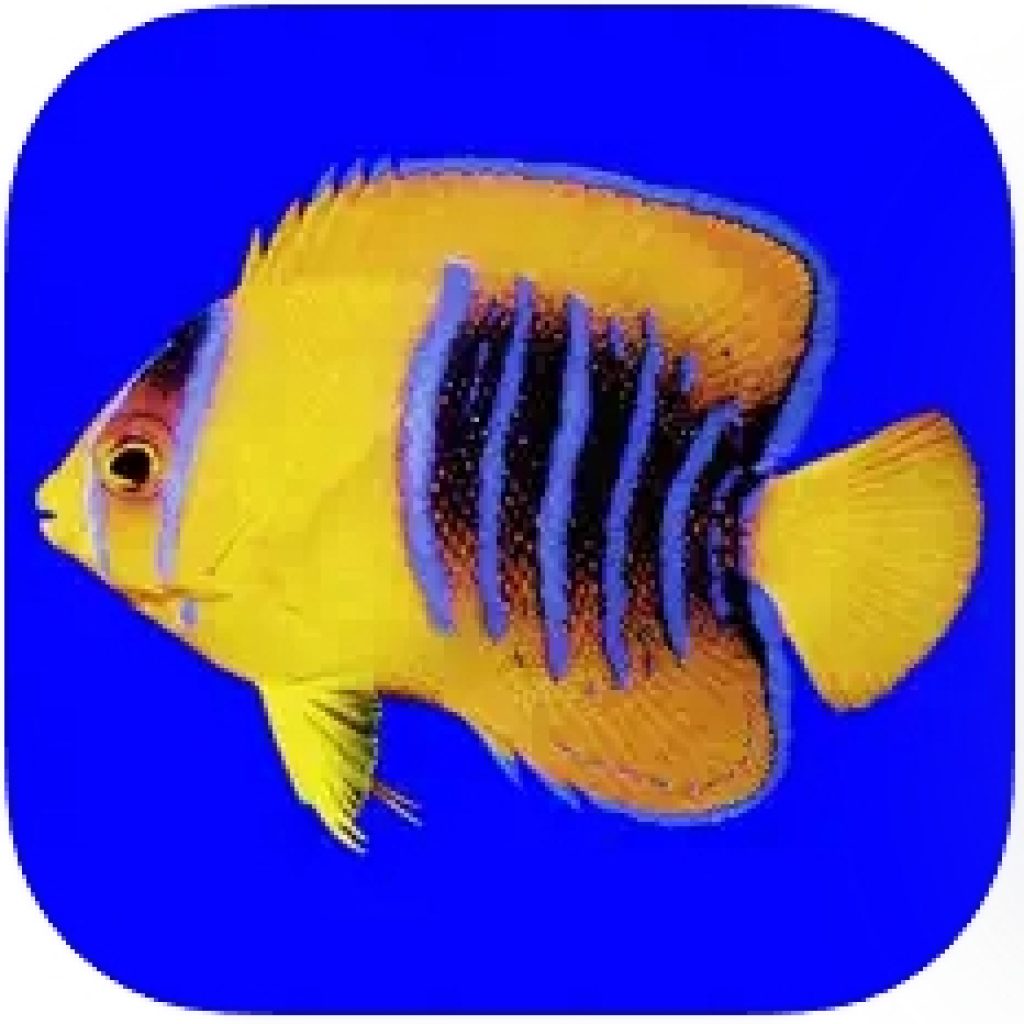 This is a fish identification guide that covers eastern pacific fauna. The app runs offline so you don't have to worry about your internet connection. It covers more than two thousand fish species and its number is constantly growing.
In case you can't find some fish you can send a pic with a description and it will be added to the collection. The listing of every fish contains the areas you can find including the diving depth.
The description of the fish is also very detailed and it always includes several pics of the fish from different angles. The app also tells you about the unusual signs of the fish that will help you to distinguish it from other kinds that look similar. The app also saves all fish listings you went through to your personal history so you can always come back to it.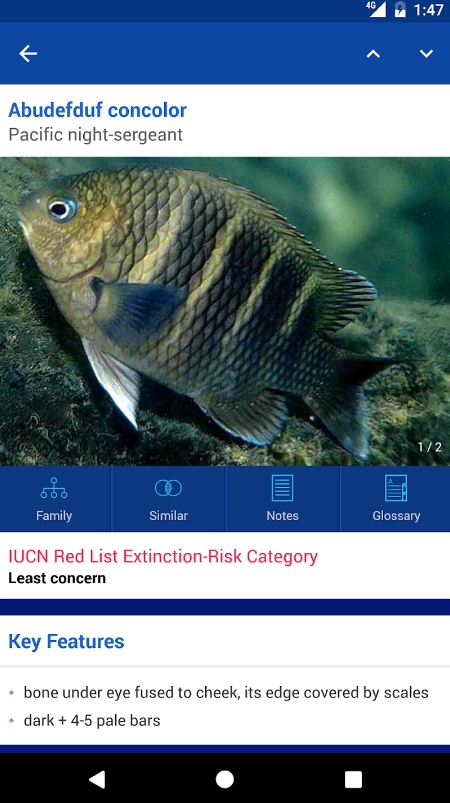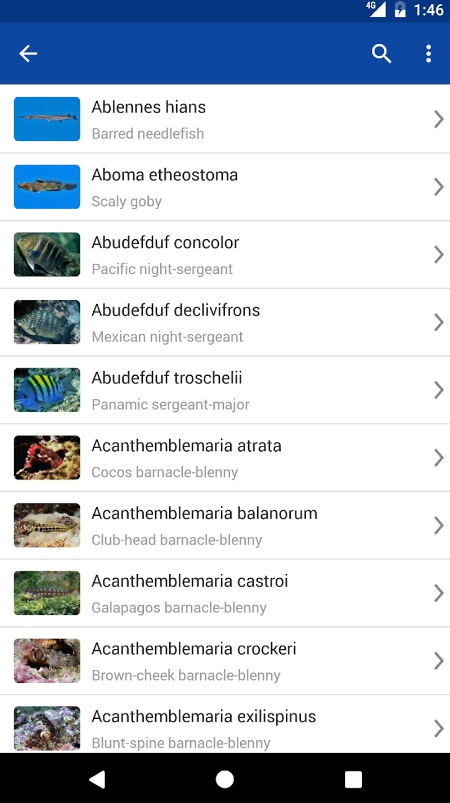 Fishes: Greater Caribbean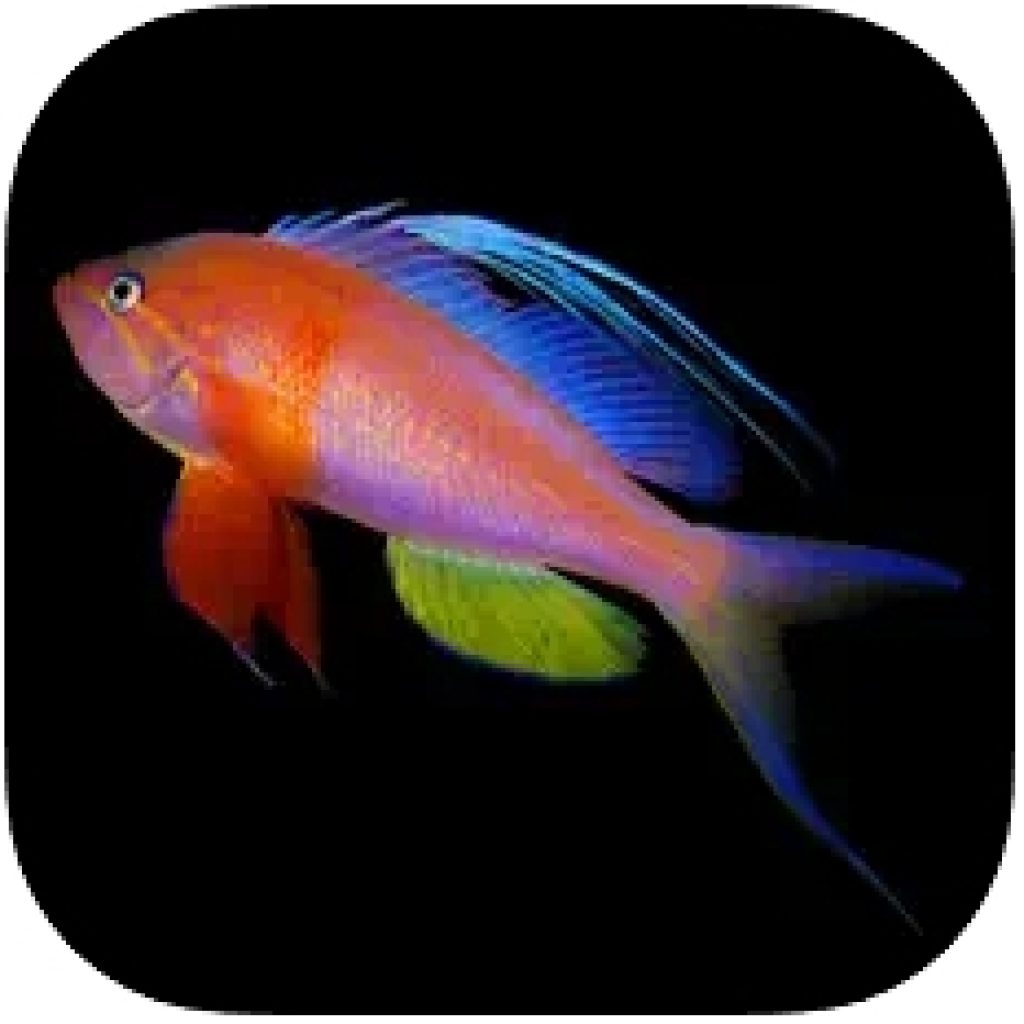 To tell the truth, this app is very similar to the previous one but it covers another area. At that, the app covers almost two thousand fish species and includes eight thousand pics. While searching for a particular fish you can use a built-in map split into sections. Each section includes different fishes you can meet while diving.
Besides, the listing of every fish includes the info about the diving depth you need to go for and the reefs. Along with that, each listing includes several pics that show you the fish from different angles. Furthermore, the listing will tell you the full scientific name of the fish, its shade, living habitat, and also the key signs that make that fish stand out.
The search engine in this app is quite great so you can use various ways of searching – from tags and names to location and even color. The app also has a notebook section that saves all the listings you went through and enables you to write down your records about fish.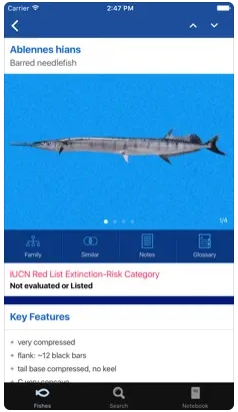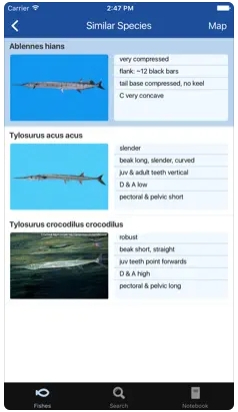 Fish ID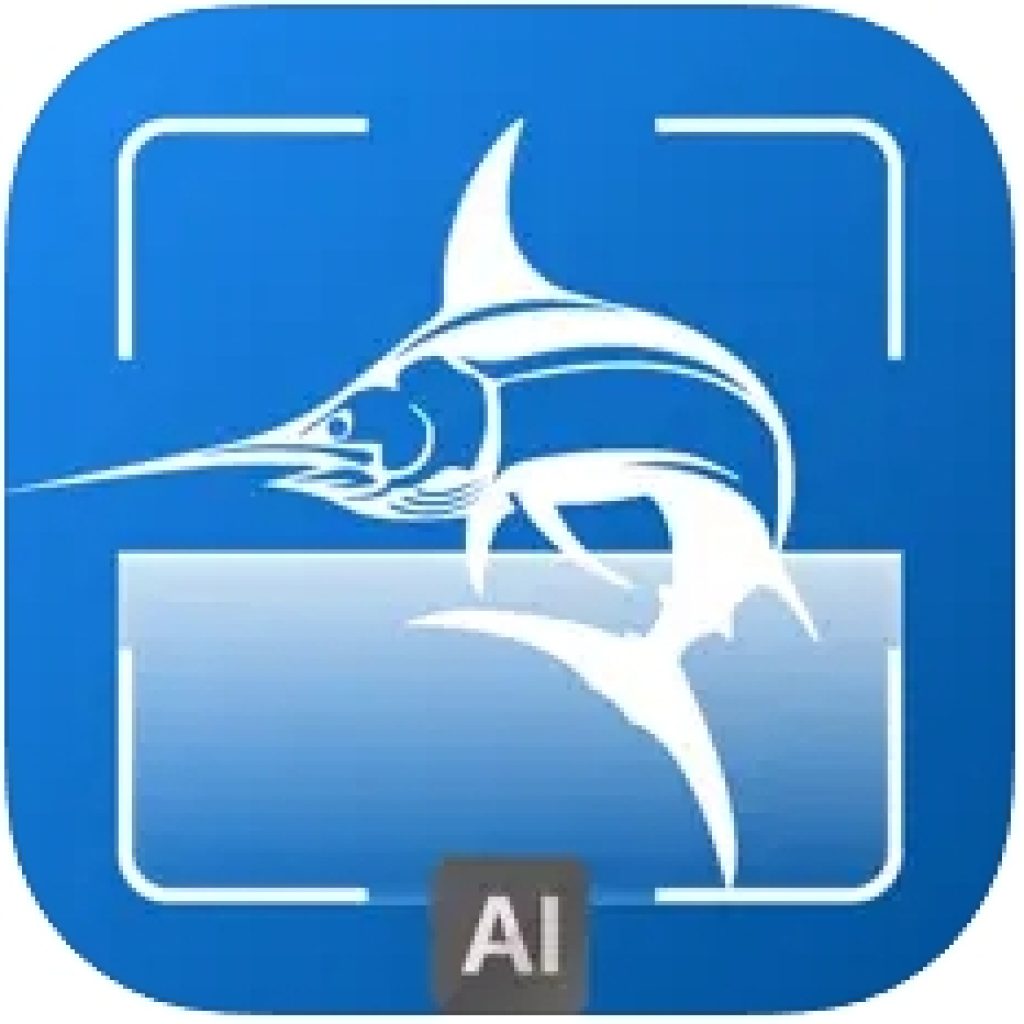 It's an AI-powered fish ID app that lets you accurately identify any fish. It's literally a fish expert in your pocket, always ready to give your a detailed description of any fish.
The app covers all kinds of fish from tuna and sharks to butterfly fish, and more. There are two ways of using this app: you may rather take a pic or load a pre-made one. Just make sure the fish is actually visible, and the lighting is good enough.
In case you spot anything that makes the fish unusual (like patterns or smth) make sure to capture it on a pic too. The process takes secs, and you get a full description of fish you can save and share.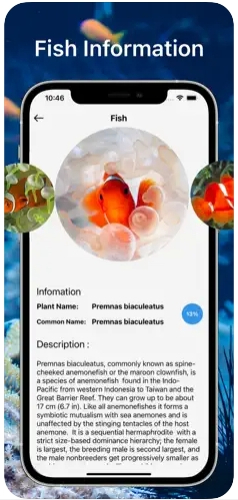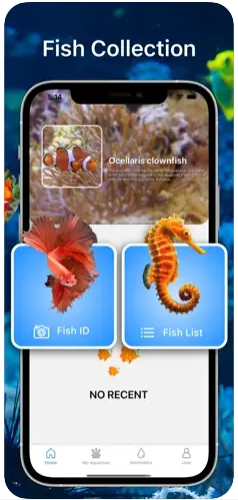 Seabook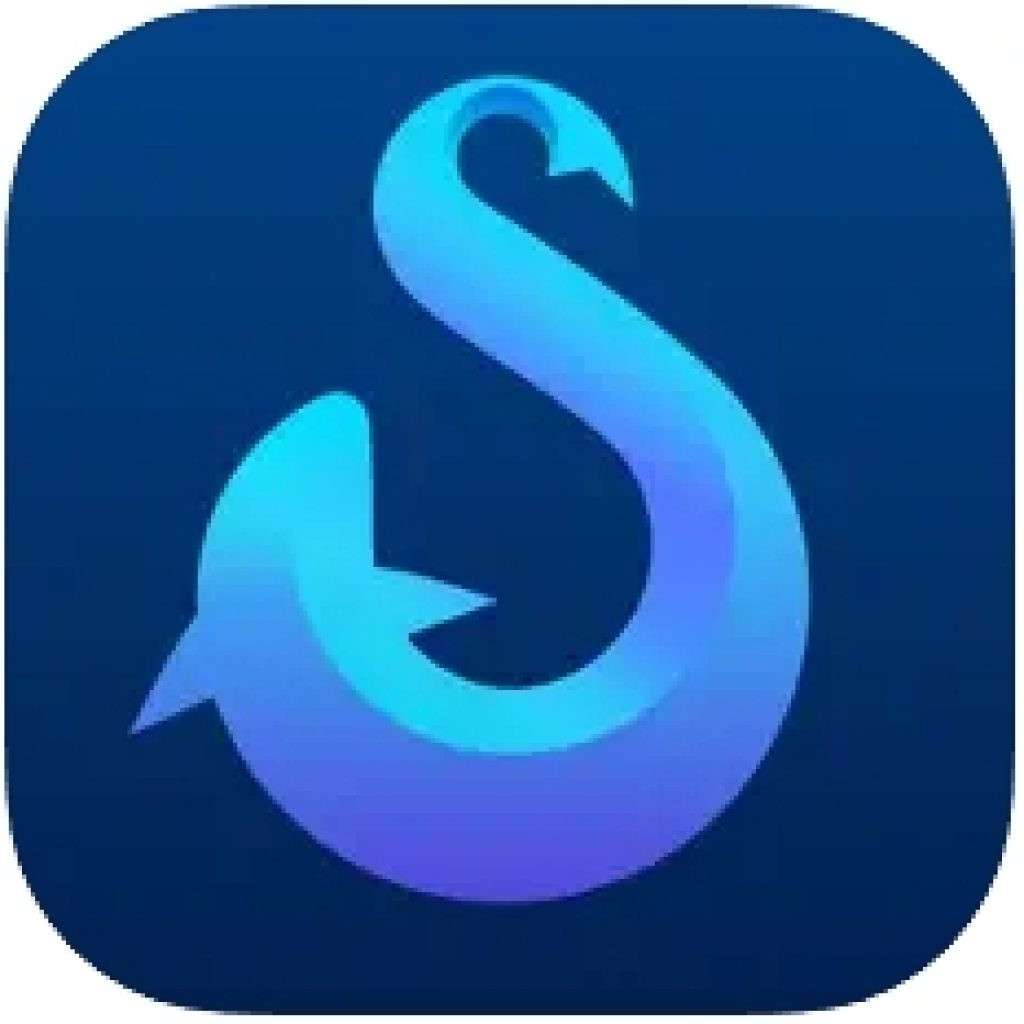 This app makes it incredibly simple to find out what kind of fish you've posted or caught. It covers a massive lib of all kinds of fish, corals, and other sea creatures you might be interested in.
All the fishes are split into categories, and there are over 80 of these for now. You can also browse through the fish cards to learn more about them if needed. The easiest way to look for a specific fish is to use filters.
The filters let you pick the group of fish, color, patterns, shape, behavior, and more. But if you know the scientific name of the fish already, just type it in and the app will give you all the info.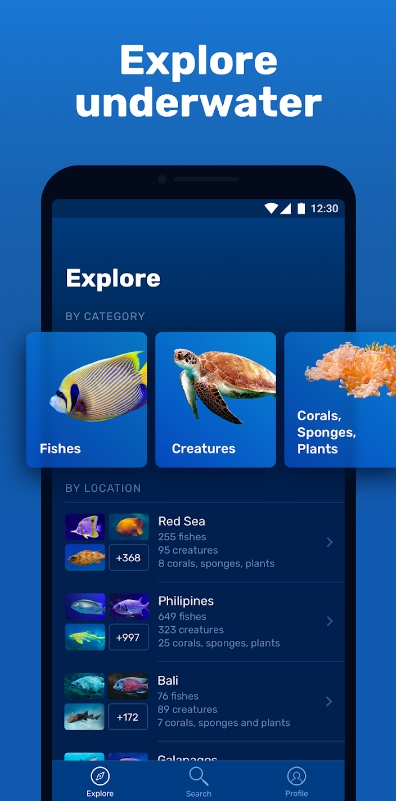 You may also check: 11 Best Fishing Games for Android & iOS
iDfish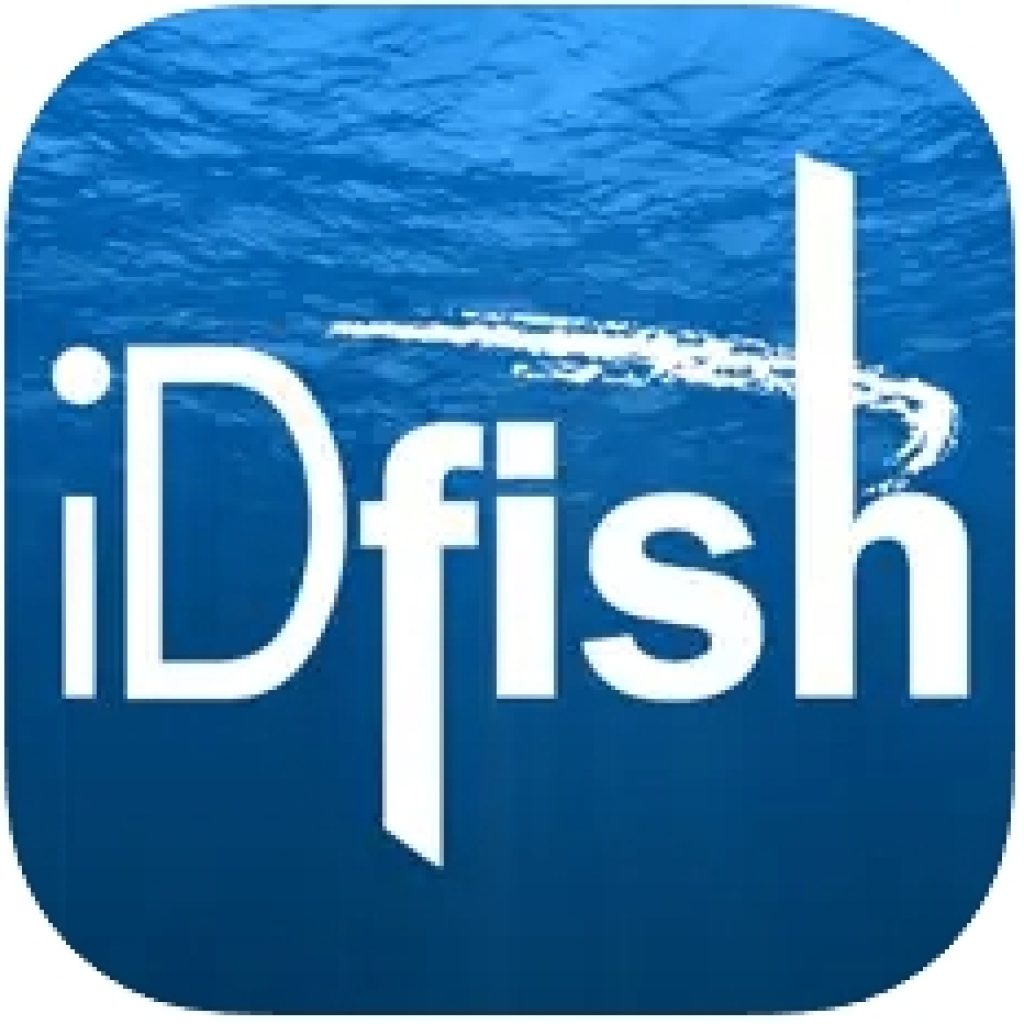 And lastly, there's a smart app that lets you identify multiple fishes easily. Just like the previous one, this app lets you search via filters. It's not necessarily worse or better than searching via pics, cause it might be hard to take a good shot right away.
There are plenty of filters to identify the group of fish, its size, shape, patterns, and all that. This app is definitely made more for fishermen, so it contains such info as eating quality and spots to catch the fish.
The identification takes less than a minute, and you'll get to save all the info or share it with one tap. All the info cards come with HQ images, and there are no photos of dead fish there, so no worries.