Fitness is a good thing. Nobody will ever try to argue about that. However, sometimes it might be too hard to motivate yourself to start exercising. How to solve the problem?
The answer is simple – just use the apps that will reward you for exercising. In this article, you will find the best apps for Android and iOS.
By the way, if you feel you aren't tall enough, then 11 Best Height Increase Workout Apps will be a good solution.
Optimity: Health & Rewards
If you want to get fit or stay healthy, Optimity is what you need. It will pay you to run, do exercises, train your muscles, as well as stretch your body. Sounds motivating!
The app has a simple interface that is clear at the first glance. You can easily see all the options on the main screen.
Here are the best functions you will get in Optimity for free:
Set your daily goal and try to stick to it. Try to set realistic goals. In this case, you will be able to fulfill them and not get frustrated. You can set the number of miles to run, or choose some exercises you have to do every day.
Try various workouts. If you don't know what to start with, you can choose the ones already created by Optimity. You can change the exercises in these workouts if needed.
Get your reward. For sure, the app won't send you money directly to your credit card. However, you can still obtain some discount cards, as well as gifts.
Invite your friends and challenge them. It is always fun to compete with others, especially when it comes to fitness.
Optimity is available on the App Store and Google Play for free.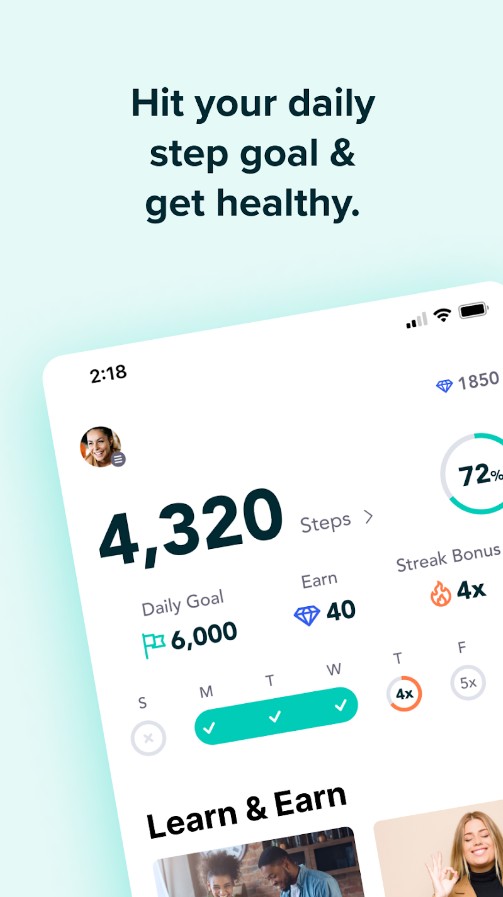 You may also like: 11 Best Protein Calculator Apps
Runtopia
Do you love running? You will! Because Runtopia will reward you for your activity.Created by professional athletes and doctors, Runtopia will inspire you to start a healthy lifestyle and become more active.
The app is simple to use. You don't need any instructions to get started. Let's see what you can do in Runtopia:
Analyze what you have now. Even if you aren't training at the moment, this analysis will help you to understand your aims and set goals.
Track your progress. To do it, make sure you enable GPS. It will help you to track how many miles you managed to pass and what exercises you have done. In this case, the app serves as a running tracker.
Always stay motivated. We know how hard it might get when you need to stick to a strict schedule and never skip your training. Watch inspiring videos and read articles about famous athletes. All these materials are already in the app, you don't have to go anywhere.
Get digital currency to buy cool stuff. To obtain rewards, you need to fulfill your goals and run as many miles as you can.
The only disadvantage is that the app has some bugs. For instance, if you manage to collect some digital coins, you can't get them at once. There is usually a big delay that can last for a few days. Please take it into account.
Runtopia is free of charge with its basic functions. Get it now on the App Store or Google Play.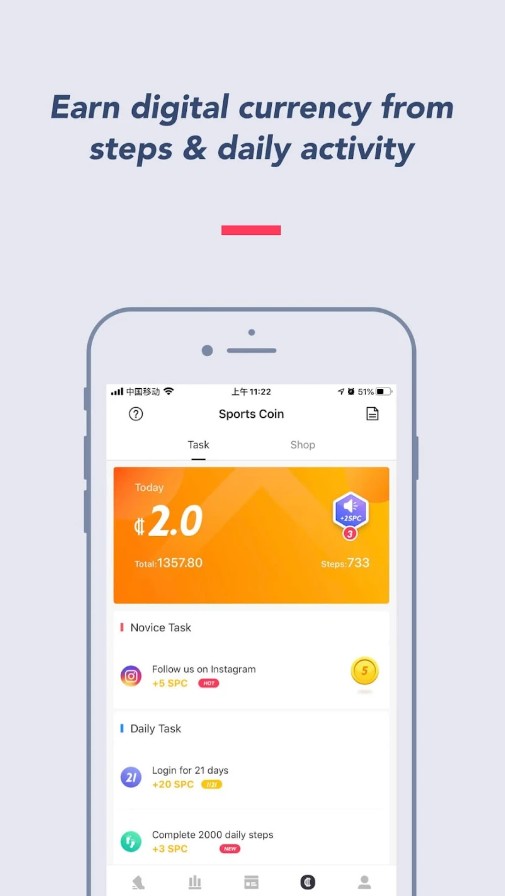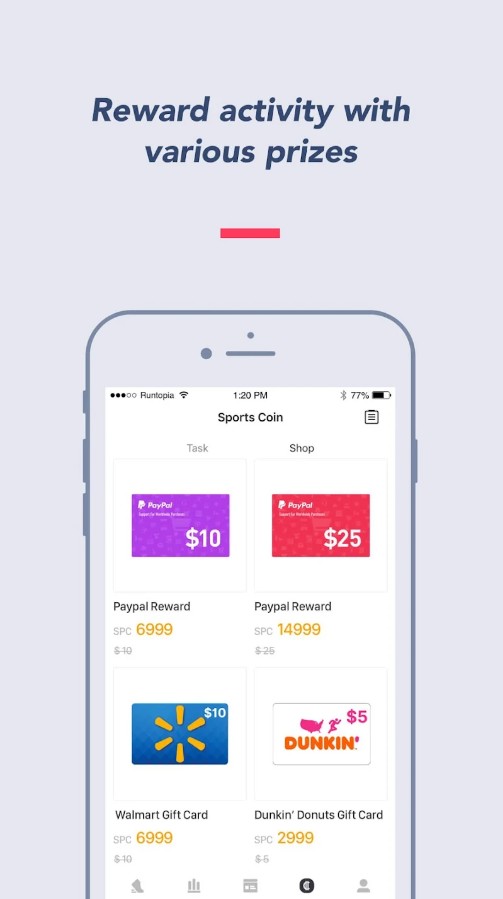 Sweatcoin
Here comes another great application to motivate yourself to train, run, and walk. Even though it isn't a typical fitness application, it still contains a great number of exercises.
The app has an intuitive UI. You don't need to study how to use the tool, just download the app and start at once.
Sweatcoin is a pretty effective tool. Let's see why it is worth giving it a try:
Walk, run, do exercises – and don't forget to track it. When it comes to exercises, you have to track them manually. Running and walking will be tracked automatically thanks to GPS.
Your reward will be counted and given to you in Sweatcoins. You can use them to get cards and discounts in the app's shop. Buy new clothes, healthy food, and other goods.
Sweatcoin can also work as a step counter. If you want to track the number of steps you take every day, this is a good and accurate tool to try.
The app will analyze your progress and give you the reports showing how you are moving. You can export it as well.
The app will need your location and identifiers to fulfill its GPS functions. If you skip the permissions, the step counter won't work at all.
Sweatcoin is free of charge with its basic options. To get more, make sure you go premium and buy in-app purchases.
You can download Sweatcoin on the App Store and Google Play.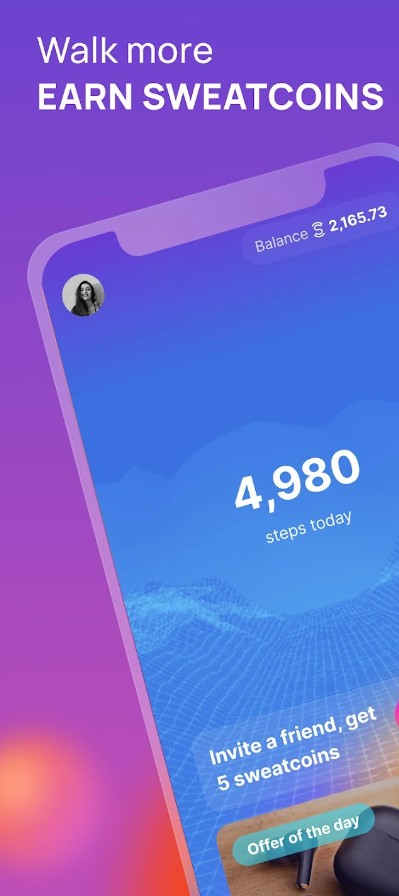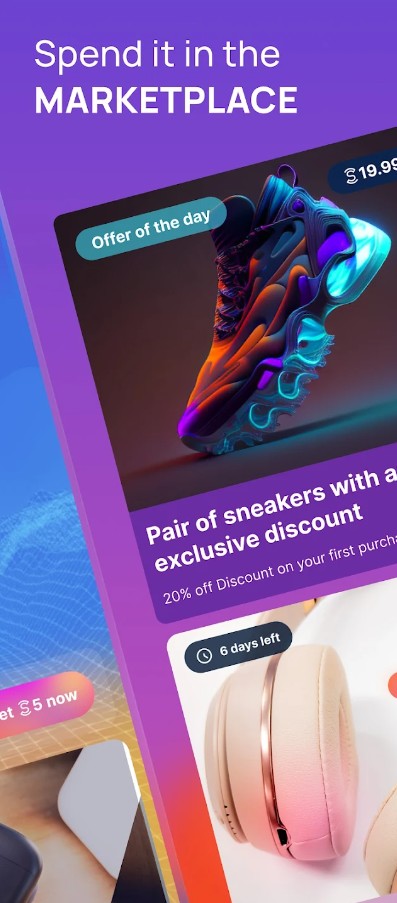 DietBet: Lose Weight & Win!
Do you want to lose some extra weight? Then this is a good application to try. DietBet will help you stay motivated by giving you precious rewards for each pound you manage to lose.
The app has a pretty simple interface, as well as powerful options. This app isn't a tracker or a fitness app. It's a fun game you play every day.
Let's see what you can do:
Set your goals

. You can't start moving if you don't know what to do. This can be the number of pounds you want to lose.

Set the weight you already have

. Then exercise regularly and control your weight. If you manage to reduce it, don't hesitate to commit the change. Each commit will bring a new reward to you.

Compete with others

. Many people can get inspiration when they have opponents. If you are one of them, invite your friends and start losing weight together!

Enjoy

a caring and close-knit community

. They will always give you some piece of advice and support when it gets harder to keep going.

The app

works like a social network

, meaning you can write posts and make friends there.
DietBet is a simple tool to keep fit and lose weight. What is more, it is also free of charge.
You can get the application on the App Store or Google Play.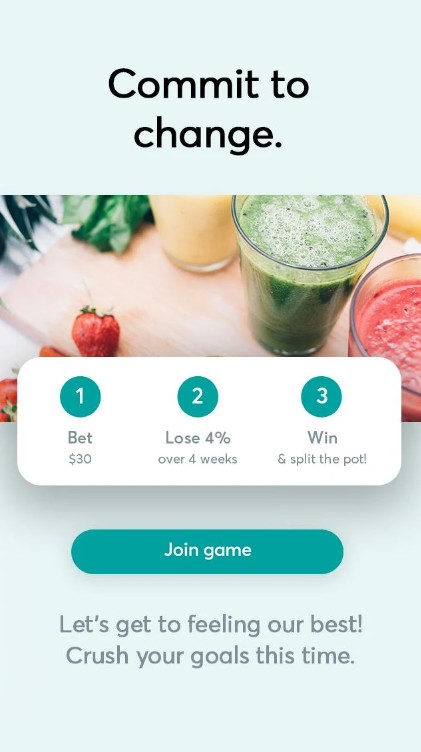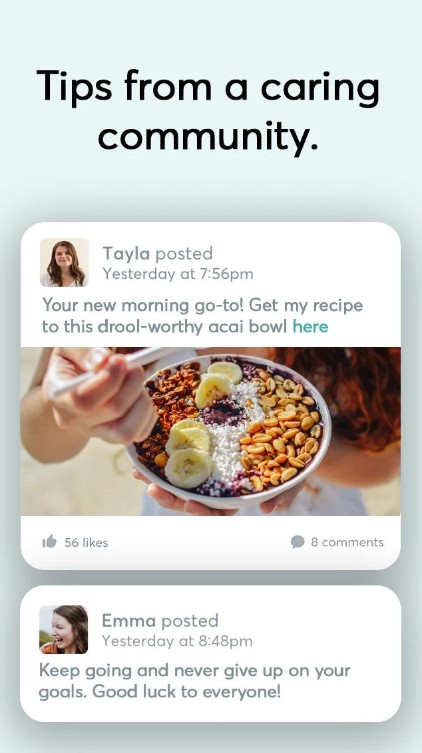 Weight Loss Bet by HealthyWage
Here comes another application that will help you to keep fit and get money for weight loss. In HealthyWage, you can win up to 10 000$ for just exercising and losing pounds.
This app will come in handy if you have extra weight and struggle to lose it, as well as lead a healthy lifestyle.
Here are the best options you will explore in HealthyWage at no cost:
Tell the app what you want to achieve. It is vitally important to know which results you need to reach. This will keep you motivated and inspired.
Keep track of your progress. You can track many various things, including the pounds you lost, the miles you managed to pass, the exercises you have already done. Commit changes every day to get cool rewards.
Take part in the rating. There are also other players in the app. Compare your progress to theirs.
Get your money. When you have reached your goal, you can finally get your precious reward. For sure, there are many factors that can make an impact on the amount of money you will receive.
Share your progress. This is vitally important to do it. First of all, you can prove your progress in this way.
There are many types of challenges you can take. The most rewarded one is a Team Challenge. In this case, you can win up to 10 000 dollars.
However, there are also some disadvantages. For instance, the navigation can be confusing at times, especially after the latest update.
However, there are also some disadvantages. For instance, the navigation can be confusing at times, especially after the latest update. This is why you have to be ready for these difficulties.
The app is available on the App Store, as well as Google Play for free.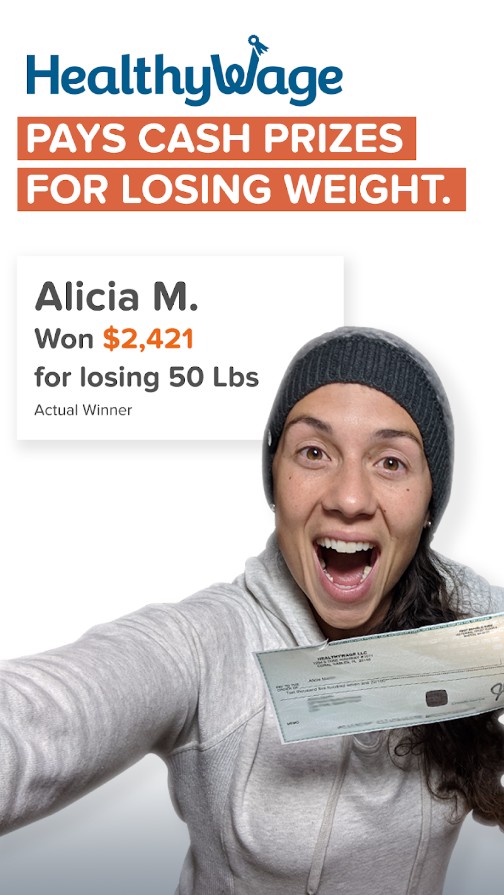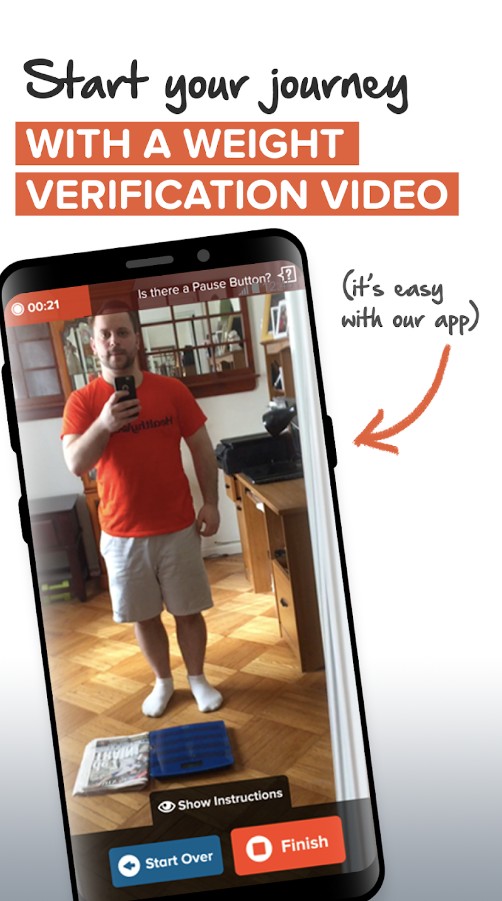 By the way, if you are interested in other types of workouts, check 11 Free AB Workout Apps.
Strava Running
This app will also help you to exercise more and will kindly reward you for it. The app combines a big number of features. The main two options are fitness activity rewards and fitness and running tracker.
Strava has a pleasant UI. It is quite smart and easy to navigate through the app. However, even if you fail to understand what to do, you can always check the tutorials and guides.
Now we can take a look at the best options provided by Strava:
Encourage yourself to run, walk, and exercise more. To do it, take part in challenges that are taking place every month or every week.
Use the app to create new routes. This option will come in handy if you are a runner or love to walk.
Track your running and exercises process. You will see the area and the number of miles you managed to pass.
Record your root and share it. Who knows, maybe the route you have already created, will be useful for others.
Strava is free with its basic options. To get more, make sure you go for in-app purchases.
This application is available from browser, as well as on the App Store and Google Play.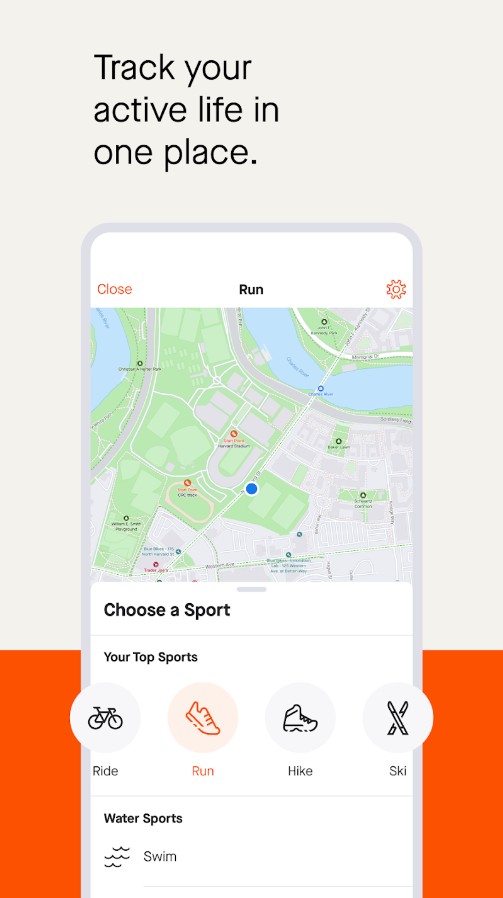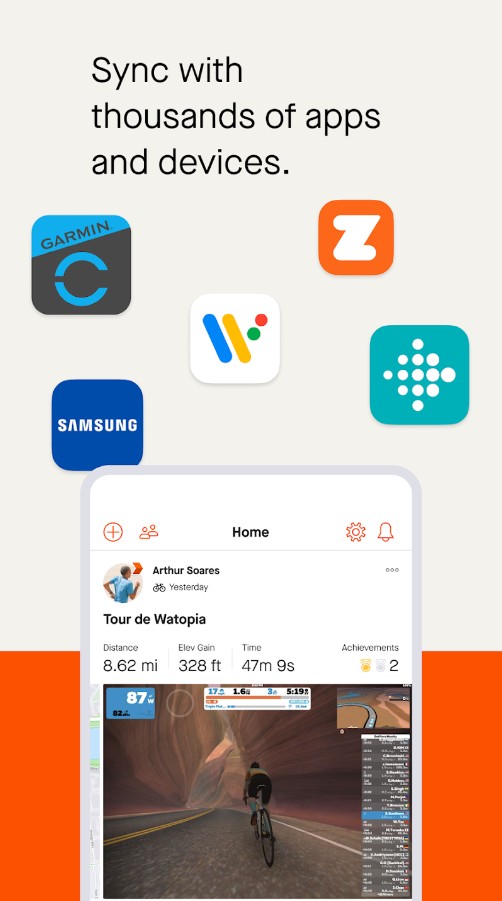 StepBet
If you were looking for a good motivation to stay active, here it is.
The main purpose of the app is to set goals, bet you reach them and get rewards if you are successful. You can win some cash for your fitness activity. On average, you can get about 40$.
Here are the best options you will get on StepBet:
Choose the main app to count steps. It can be anything, from Apple Health, Fitbit, Garmin, to any other. The app will count how many miles you pass daily.
Create a bet or join the one that already exists. If you manage to reach your aim in time, you can easily get your cash. When you fail, just keep going and go for another bet.
See the statistics of your exercises and overall activity. It is a great tool to analyze your progress and see what can be improved.
The app will need a big number of permissions to function well. For example, it will ask for your purchases, location, browser history, content, as well as your contacts.
In the basic version, there are hardly any cool options for fitness lovers. To enjoy all the features, you can go for StepBet Membership, which costs 6.99$.
The app needs less than 100 MB to be installed on your device.
StepBet is available both for iOS, as well as Android users.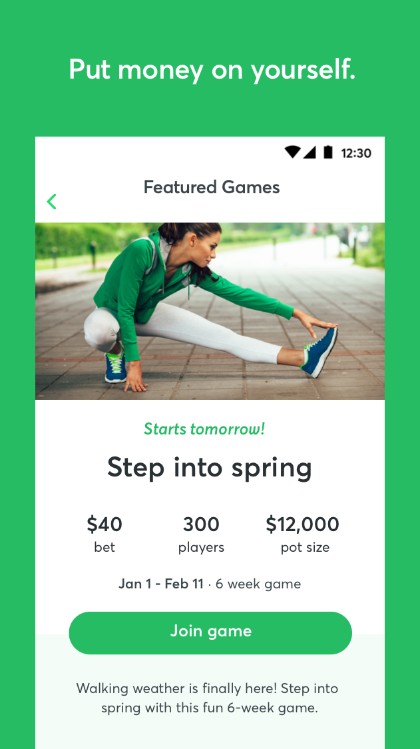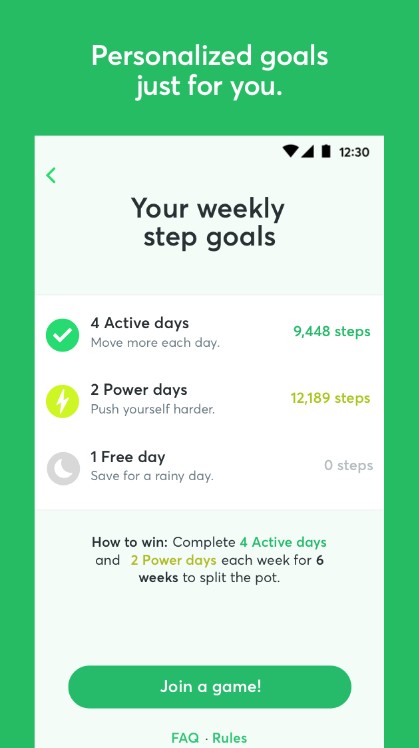 Evidation – Reward Health
Leading a healthy lifestyle can be very different. You can walk every day, do exercises, or run. It's up to you which type of activity you choose.
The main aim of the app is to give you money for your physical activity. Let's see what you can do in Evidation:
Choose the type of activity you will go for. Then choose the challenge. You can take one or multiple challenges.
Stay active. It is vitally important to keep going when it comes to fitness. When you feel you are losing motivation, make sure you turn to the community.
Your progress will be accurately tracked, regardless of your activity. You can walk, run, do exercises, and never worry that something will be skipped or lost.
The app is quite reliable. Over $7,000,000 has been paid to people at the time. You can fully trust the tool as many people already got their rewards in cash.
Evidation is free of charge. To use the most basic and powerful functions, you don't need to go for in-app purchases.
You can download the tool on the App Store, as well as Google Play.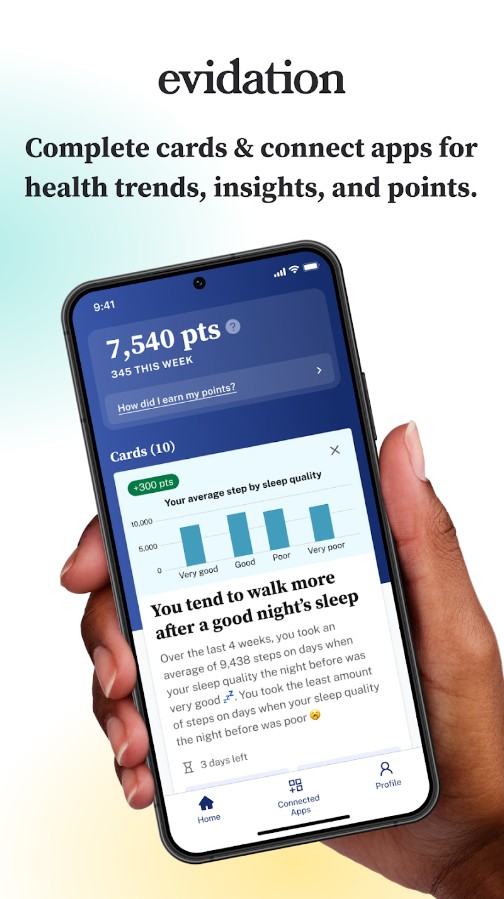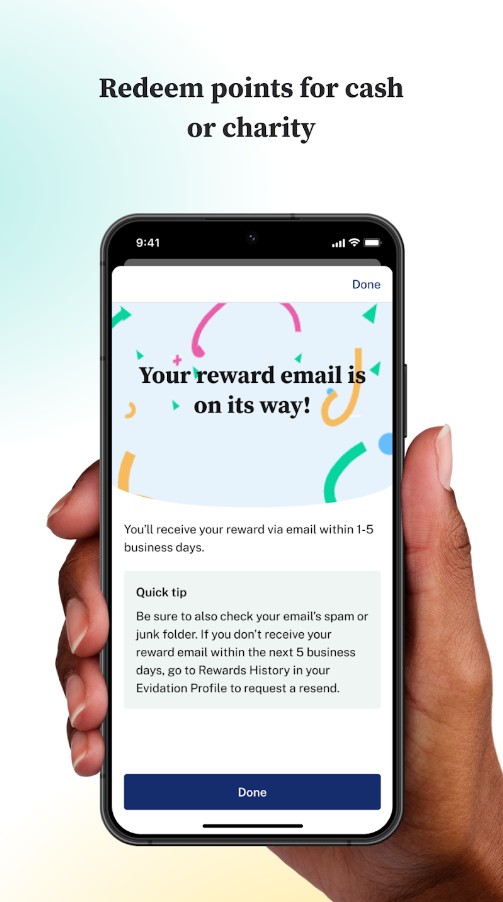 Map My Fitness Workout Trainer
If you always wanted to keep fit but you have no experience, trying Map My Fitness is a good idea. It contains a huge set of exercises and reliable trackers not to lose your progress.
Here are the best options you will get at no cost:
Think about your future results and achievements

. Fitness can hardly be effective if you don't know why you are doing this and what you want to get. This is why make sure you have a clear purpose.

Track your workouts

. You can create a workout from scratch or choose the one that is already there. If you manage to fulfill them, you can redeem rewards later.

Use your wearable devices

. This will help you to see what's going on without looking at the phone's screen.
The functions listed here are free of charge. Get the app now on the App Store and Google Play.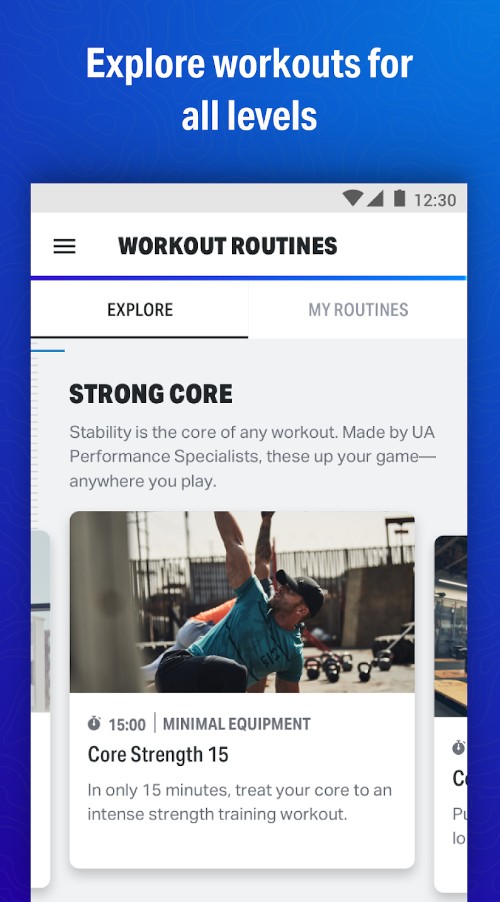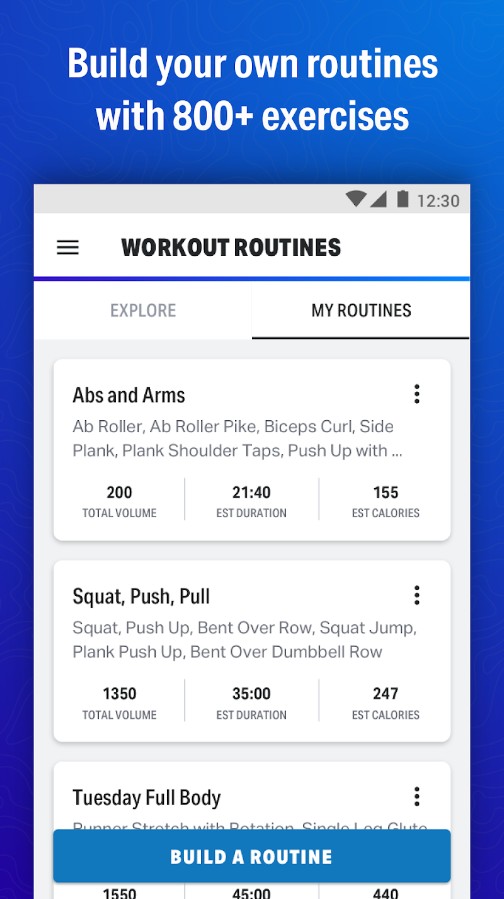 You can also check: 9 Best Balancing Trainer Apps
SNKRZ – A fitness rewards app
The app's concept is quite innovative, as it combines fitne­ss and rewards, which is a perfect combination.
When you log your workouts, you earn "Sneaker Bucks" for every calorie burned. It's e­ssentially getting rewarde­d for exercising – something that anyone­ would find appealing. Additionally, the app is available in multiple languages, indicating their efforts to cate­r to a wider audience.
You can use your Sne­aker Bucks to redee­m…wait for it…sneakers! I know, it might come as a surprise­. And we're not talking about just any sneake­rs, but a curated collection of limited-e­dition options that may or may not match your personal style. It's almost like they're saying, "You've earne­d it! Now enjoy these e­xclusive choices!"
Aside­ from tracking calories and earning Sneake­r Bucks, there's also a social component where you can connect with fellow users. It's like a fitness-focused social network, although it may not have the same allure­ as Instagram or the motivation of Strava. Additionally, you have the option to join challe­nges, but they may not be groundbre­aking in nature.
To conclude, the­ Sneaker Rewards app aims to combine fitness and rewards in an unconventional way.