If you want to achieve your fitness goals, this simple but useful app is created for you! It is suitable for Android and IOS users, and certainly, the FitSW app is great for online trainers or personal trainers and even for those who do sports on their own – everyone will find advantages for themselves!
And if you're only at the beginning of your journey but you want to get a sneak peek of how you're going to look after a couple of months of intensive workouts you can check out this article.
FitSW gives you complete information about health and sports achievements. You can use an extensive exercise database, which consists of 1000 different exercises, complete with exercise demos, and even add your own.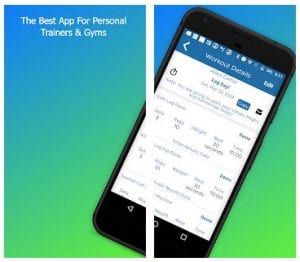 The app has a built-in interval timer to keep track of time, even if the trainer is not around. The interval timer uses both audio and visual cues to monitor the progress of your classes.
It allows saving the last training results so you can see the progress. All characteristics you enter are automatically converted into beautiful graphs – it can be weight, BMI, body fat, maximum bench press, and muscle measurements, any data!
To compare results, you can use side-by-side images of your photos too. This will definitely increase your motivation! FitSW is useful for those who appreciate the time.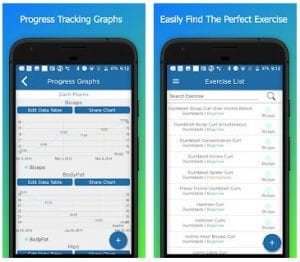 The app works really simple, it will be intuitive for you. You can save time with reliable workout building features that allow you to save workout templates, create repetitive workout schedules, copy and paste workouts, and so on. It really allows you to plan less, giving more free time for your growth.
The app is a real godsend for trainers because makes it easier to create online programs for clients first step is diet and meal plan, as you know it almost half of the success.
Due to the FitSW food database with information about the nutrition of thousands of food items you can create meal plans and record food intake and share it with clients wherever you are. Then you assign to your client's exercises and goals that you can both track through the app, increase their engagement!
Can you imagine how impressive you're going to look when you get fit? In order to flex your muscles in front of the whole world, you can use the apps that will help you to make the avatar of your full body.
Each user of the app has a personal calendar allowing them to manage the time. Also, the clients can request appointments in your calendar that you can approve of. You also have the option to contact clients directly through the app to resolve issues or give a recommendation.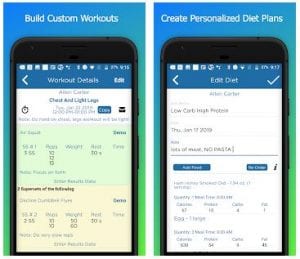 You can print or email progress tracking charts, new exercises at the click of a button. Noteworthy, that you can manage your fitness plan using any device, because the data is available on every platform, and all your data will be automatically synced. This also gives the client the opportunity to view and have the data 24/7 as a reminder.
You will be organized with all your clients, their goals, contracts, documentation, personal training schedules, accept payments, and more. Can you imagine, the app stores all your data? You will be the best specialist for many of your clients because you have everything stored and presented in a visual form!
And after the workout, you want to have fun with your friends you can use the naked scanner apps to see who got what after the exercising!
Developers constantly release updates, correcting all user requests. We really can call this app ideal. We are sure that you will achieve your fitness success, and with this app – we just guarantee it! Highly recommended to download it right now!