If you are into the military atmosphere of World War II and love history, you should definitely try the next app! The US Conflict war strategy for your smartphones makes the situation a reality, what would happen if Germany invaded the United States? US Conflict is a cooperative multiplayer game in which you will have access to 2 campaigns with 20 missions each.
This game doesn't support the multiplayer mode which is typical for the games of this genre. If you want to try also the war games where you can play together with your friends – check out this article.
US Conflict installation is free. Authorization takes place automatically through Google Play Games. When you open the app, you immediately see the main menu of the game. There, you can choose a campaign or a Multiplayer mode.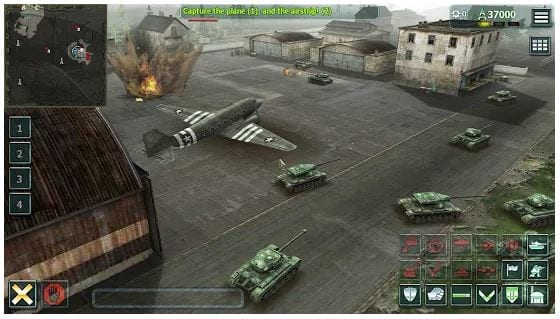 You can also load a previously saved game here, visit the app's Facebook page, see the full tutorial, send an email to support, and write to Discord If you want to buy additional missions or in-game currency, go to the Marketplace.
To adjust the volume, voices, music, select one of 16 possible languages and resize the Safe zone, go to the Options. To see information about your nickname, rank, total points, upgrades, and achievements, go to the Profile.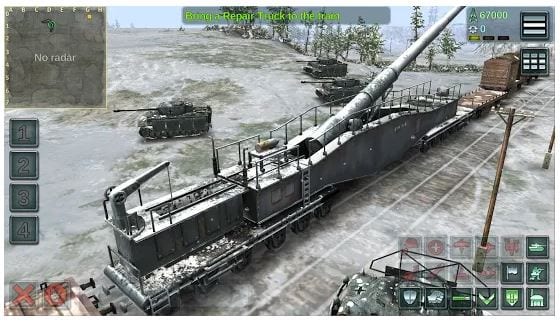 When opening the first mission, you can go through a tutorial that explains how to control the camera, construct buildings, create and improve an army, establish communications, move soldiers and equipment, fire, call an airstrike on the enemy, heal soldiers, and repair equipment.
Or maybe you want to play something easier and funnier? Then you should try apps that make dancing with your picture.
What makes US Conflict unique is the thoughtfulness of the war striking down to the smallest detail. All equipment and cars move like real ones – if necessary, they can move back.
The design and graphics of US Conflict deserve special praise. For a smartphone app, the graphics are imposing. US Conflict design, along with the music, immerses you in the atmosphere of combat. Although US Conflict has many functions, it is easy to use thanks to its convenient operation and intuitive training.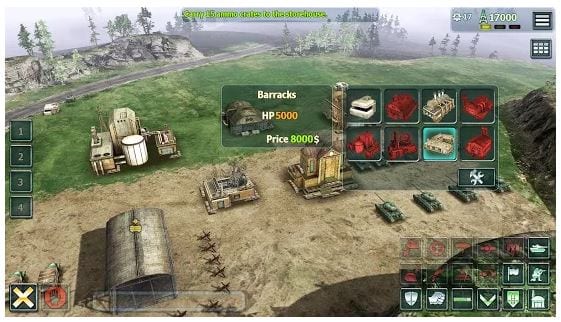 US Conflict has excellent technical support. The company responds to all reviews in the Play Market. If desired, there is an opportunity to write by email.
By the way, for that part of our audience who like anime, we prepared a cool list of the best apps to watch online.
To sum up, US Conflict is one of the best war strategy games you have ever played on your smartphone. Creators thought everything out to the smallest detail. You will definitely love this app!