This app is a pixel-style arcade, equipped with various paintings of the great classics of fine art, which you have to get and collect.

You may also like: 7 Best Word Games Without Ads for Android & iOS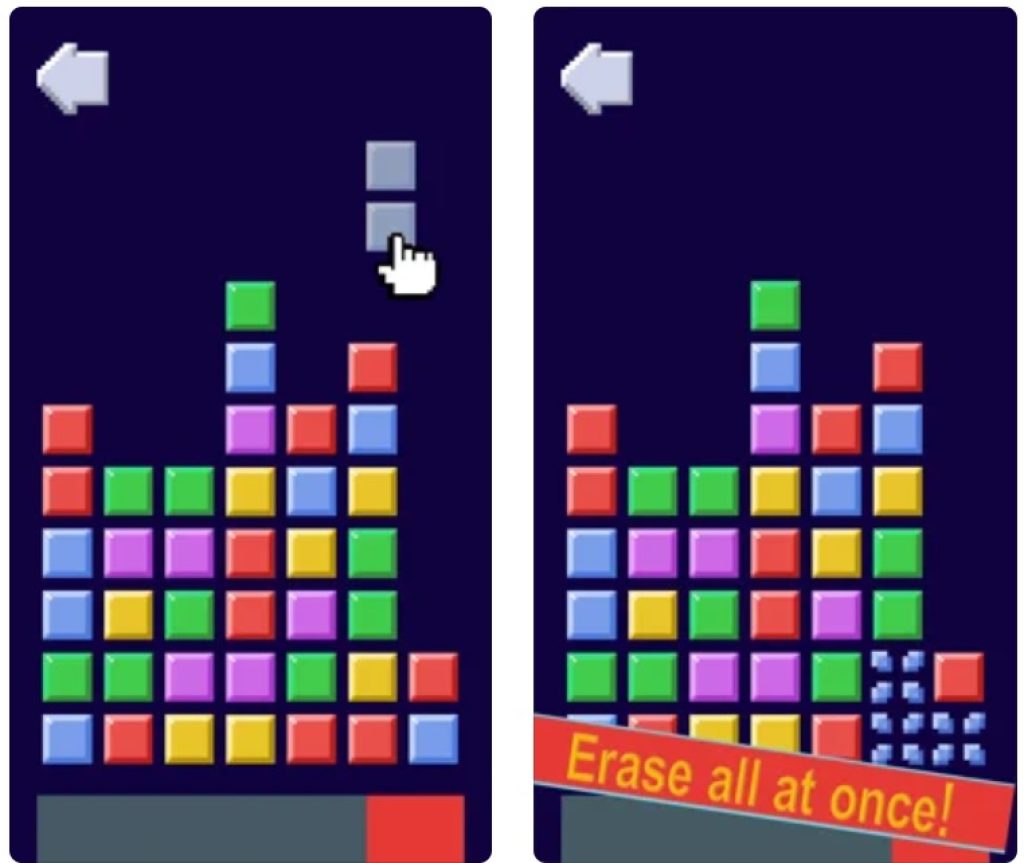 Here you can compare it with the old game "Tetris", which is familiar to everyone. In this game, as in Tetris, the equal task is to make the tiles on the display disappear.
However, in this application, the mechanics of the game is built on lining up "snakes" of tiles of the same color. This puzzle game will pump your logical thinking and refresh your brain. The game is structured in stages, that is, having solved one puzzle, you move on to the next one, and so one stage replaces the other.

You may also like: 8 Best Word Games With Pictures for Android & iOS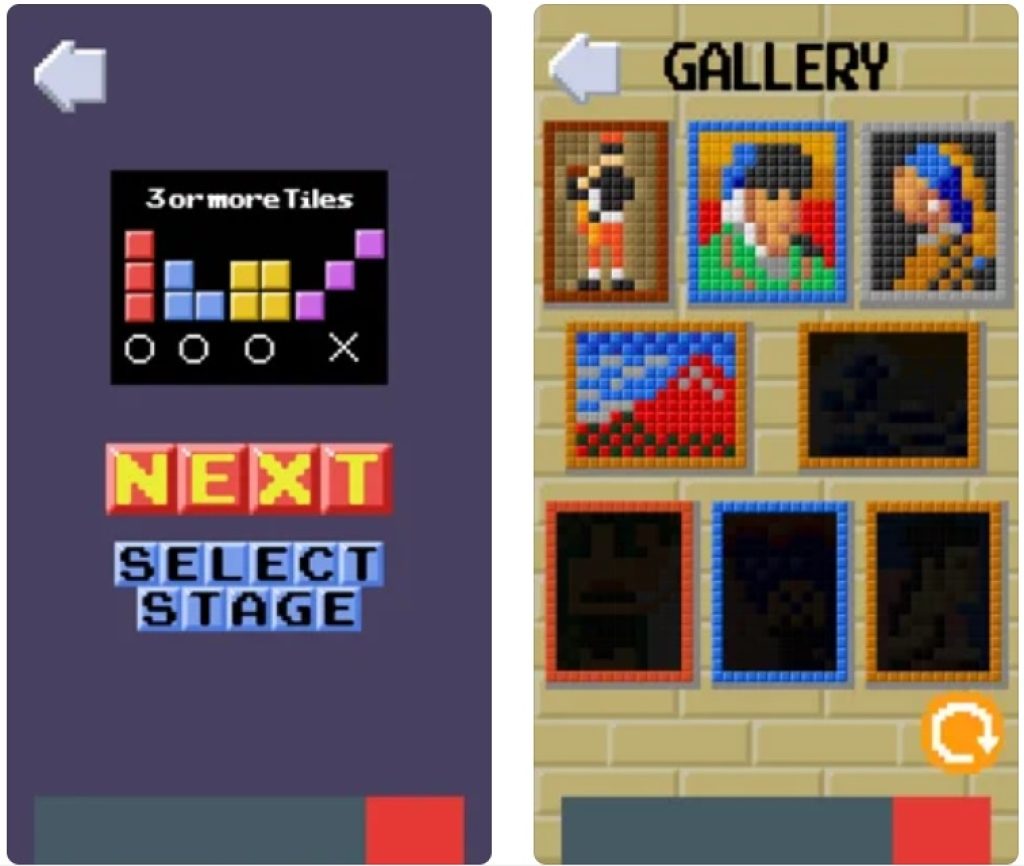 Another important point of the game is the one-handed rule. That is, you must solve puzzles with only one hand. This rule makes the game more interesting, thus forcing your brain to come up with more different ways to overcome the difficulty of each level.
A minimum of buttons on the display will make you focus better on the game, while the pixelated design, despite the abundance of colors, encourages engagement in the game and does not scare away the difficulty of the passage.

You may also like: 11 Free Hexagon Puzzle Games for Android & iOS