VAT is a sales tax that is charged on most goods and services provided by VAT-registered businesses in the UK.
If you want to keep track of your VAT expenses, we have to advise you to try VAT Calculator. Now let's find out why this tool is so special!
VAT Calculator is a quite lightweight program, so there is no need to waste too much time on the installation process.
Among unusual calculator apps, you might also want to explore the GPA calculator applications.

We have to mention that there is nothing difficult in this program. So, below you will find a quick guide on how to use this tool:
First of all, you will have to check the VAT rate. The VAT rate is by default set to 20%, but you can choose any percentage you want.
After that, enter the net or gross sum.
In the last stage, you should tap on the "Remove VAT" button to subtract VAT from the figure or click on the "Add VAT" to calculate the amount with VAT.
If you want to add VAT to the price, divide the amount by 100 and then multiply by 100 + VAT percentage. Then, you will receive the amount including VAT.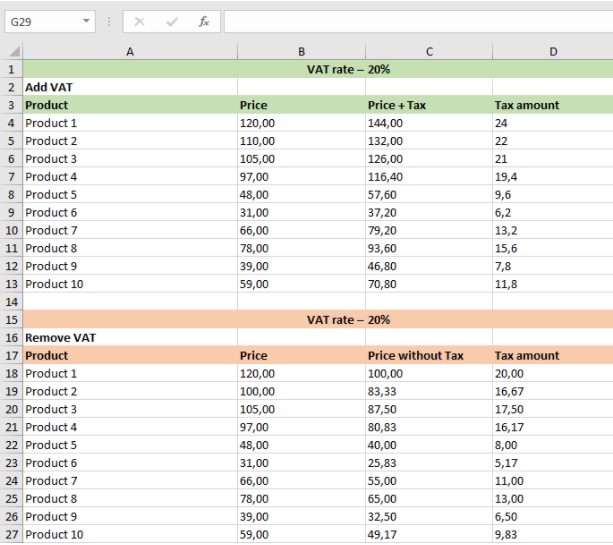 But if you want to remove VAT from the price, you will have to divide the amount by 100 + VAT percentage and then multiply by 100. After that, you will find out the amount without VAT.
We can surely say that you will not have to face any issues while using this program, as it comes with a very straightforward interface. Plus, if you open the official website, you will notice a great variety of user guides.
Furthermore, the developer offers very responsive customer service, so you can contact them at any time you want!
Also, when you will be building your house you will also need a calculator. Why? To count the room sizes, for example. Helpful apps can be found here.
All in all, VAT Calculator is truly worth downloading. Due to this tool, you will easily find out how much income tax you have to pay according to your salary and annual dividends.