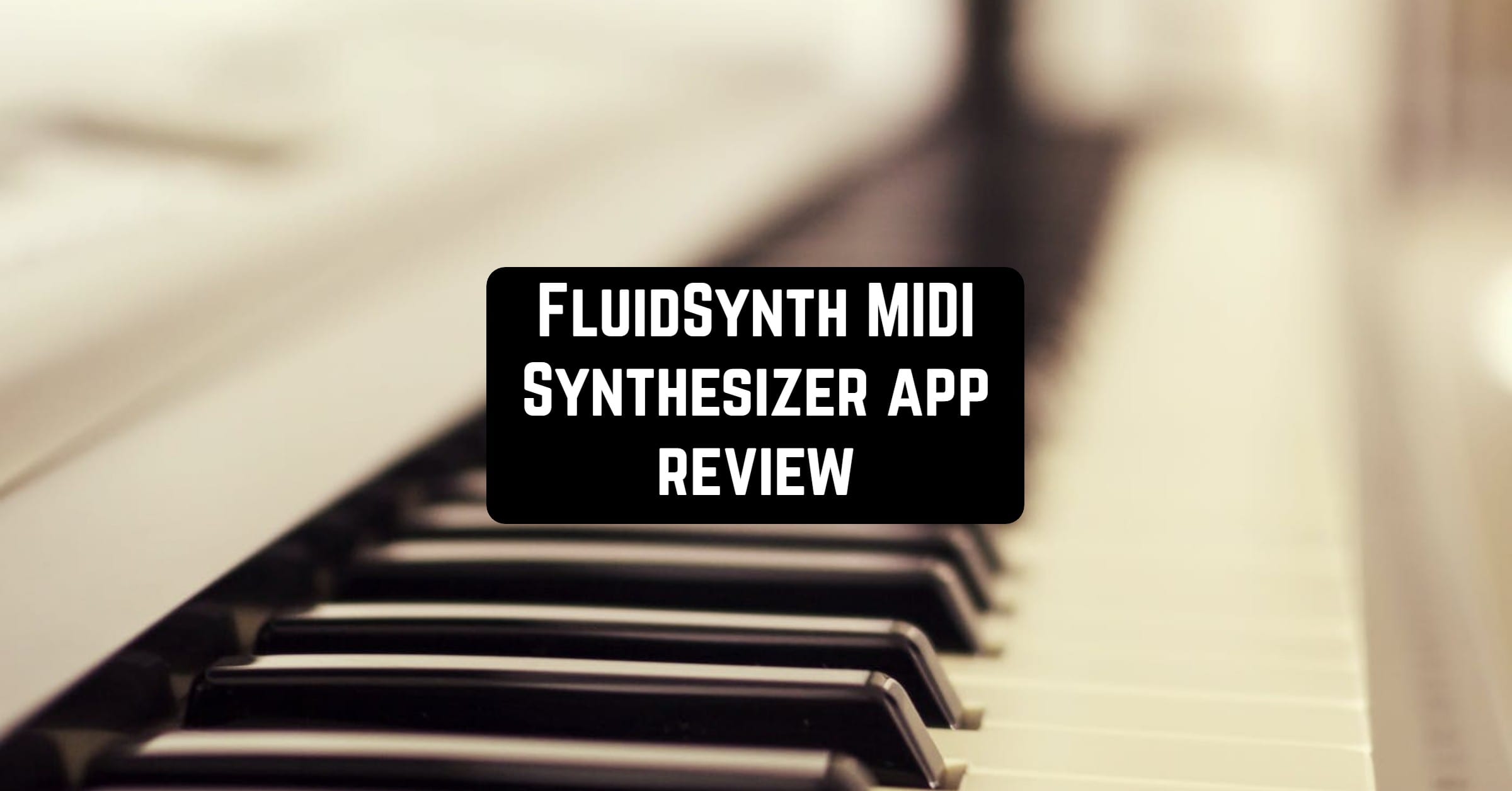 If you want to record your playing on a musical instrument, the FluidSynth MIDI Synthesizer app will be a very useful tool for creating sounds, after they leave the keyboard.
The app works like a sequencer, it is like a tape recorder, but the sequencer does not record and playback analog / digital sound, but MIDI messages from your musical MIDI device.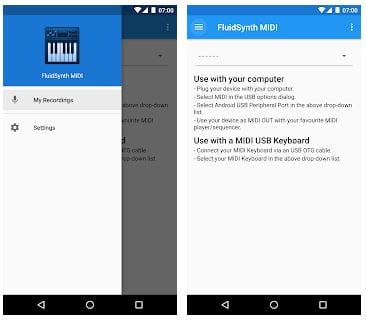 Instead of using a laptop, you can now use this app on your phone or tablet to do the same. So you can practice everywhere! The app does an excellent job with the tasks! It differs from other similar apps in its simplicity and perceptivity, even for novice musicians, while it has great functionality.
It has a simple, intuitive interface that is easy to understand in a couple of minutes. To start using, you need to connect your MIDI keyboard via a USB OTG cable, or, if you want, you can connect your device to the computer. After it, select the type of your MIDI keyboard in the above drop-down list.
The main menu is very simple, and it has two options: my recordings and settings. You can easily control the channel mute and record buttons. The developers did not create many settings for the sound, only the most necessary ones. Tune the desired channels. It offers multiple keyboard effects and pitch and modulation control.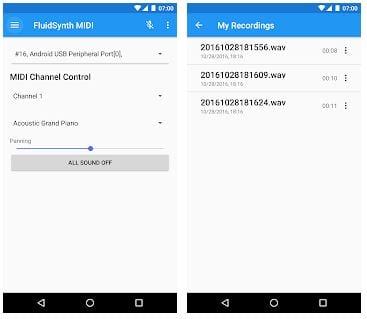 You can choose a musical instrument from the menu. This app has instruments to choose from like a piano, a guitar, a violin, etc. You will be pleasantly surprised by the excellent sound quality of the instruments, and the fact that the app records audio without delay!
Also, the app continues to work even with the screen off. The app is regularly updated, and you will have even more options in the paid version! Be sure you will be satisfied with it! The FluidSynth MIDI Synthesizer app perfectly does its job!