Remote control of any point of sale, site, or business is important for those people who cannot always be present in person.
Managers hire various mystery shoppers, specialists, and assistants, who will have to find out the real situation in the business. Also for the hired employees, special tools are required, with which they will control and transfer information, for example, 13 Best Document Editing Apps for Android & iOS.
In the early 2010s, modern methods of audit and control have been actively developed. Thus, the first applications for mystery shoppers, various virtual check-lists, and much more appeared. This allows managers to systematize information and immediately receive it in a more structured form.
With their help, employees will be able to systematize their activities, and you will be able to monitor in a way that is convenient for you. Since there are not so many applications at the moment in this area, we tried to collect for you 11 Free Audit Apps for Android & iOS.
iAuditor – Checklists, Inspections, and Audits
One of the problems that everyone who has faced the audit knows about is the countless amount of documentation. During the audit process, a whole stack of different paper documentation may accumulate and need to be further processed.
iAuditor frees you from unnecessary paper and transfers all checklists to a virtual format that you can easily use. It should be noted that the application work is very simple and does not require special training or programming skills.
If you work in a small company or own it, you can use the iAuditor in the process of constant work. The service allows you to use it free of charge for groups of up to 10 people – which is quite appropriate for the staff of a small store.
Many large companies use iAuditor for free, but as long as they pay for subscriptions and software purchases. Users note that this service allows you to almost completely abandon the use of paper documents in the process of inspection and control.
iAuditor is an optimal tool during checks and allows you to create your own document templates.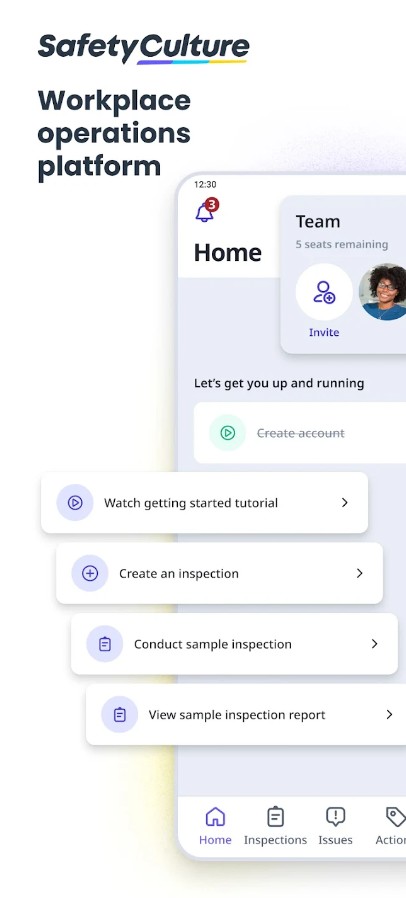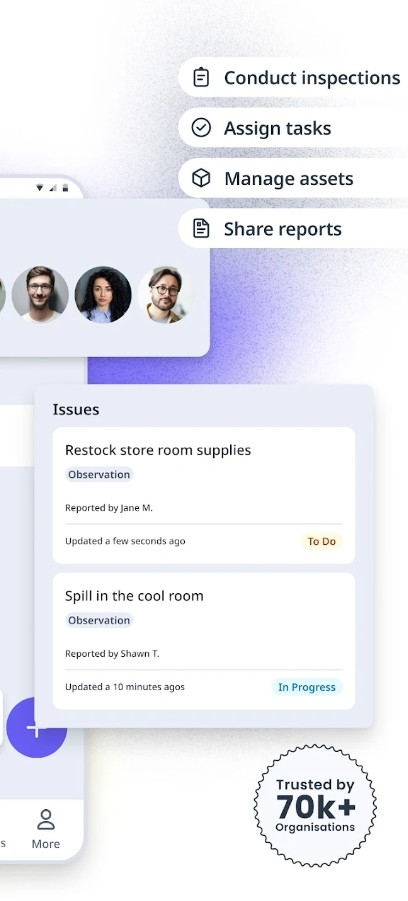 You may also like: 11 Best document scanner apps for Android
Nimonik Audit
The main wish of the manager is that after any check the data completely coincide. You will be able to ensure full compliance with the data in the Nimonik Audit application.
It takes into account all your requirements, types of data, and many other things that are directly related to the business. The application can be used for inspections and audits of absolutely different branches of the company – from inspections of goods and services to the conditions of occupational safety and health at work.
Nimonik Audit collects various audit templates that are based on global regulatory requirements. You'll need a little training to get started. If necessary, you will also be able to use the hints and support provided in the application during the audit process.
Reports can be created automatically, taking into account all the data that you entered into the template during the audit. In total, Nimonik Audit has more than two thousand different free templates, among which you can find different areas of business and entrepreneurship.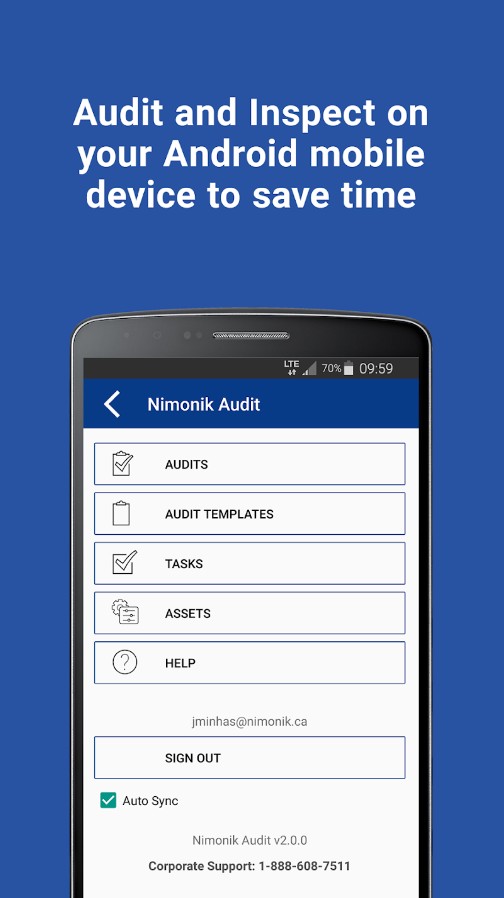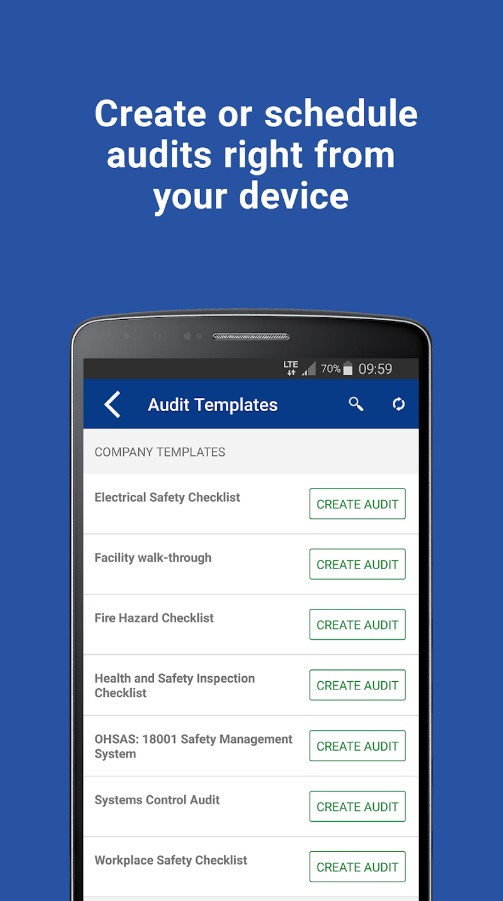 MobiAudit
If you work in catering or sales, you know who the mystery shoppers are. Usually, they explore the market in the wild, that is, they do not reveal the real purpose of their visit to a place or store.
MobiAudit is a great tool that allows you to collect data from inspectors in a convenient format. You will be able to survey customers directly in the application, carry out market research and monitoring while communicating with real customers.
MobiAudit allows you to get feedback from customers without using intermediaries. The service integrates with Shopmetrics, where you can set tasks and rewards for mystery shoppers.
In this way, there is a real opportunity to cover different categories of people and large areas for research, which will give you more accurate data as a result. In general, MobiAudit is designed not only for audit and verification but also for quality control of everything that happens to your business.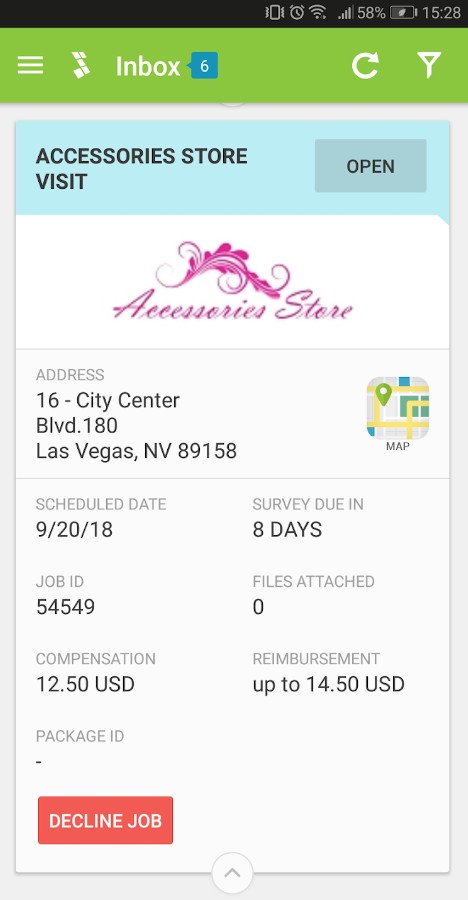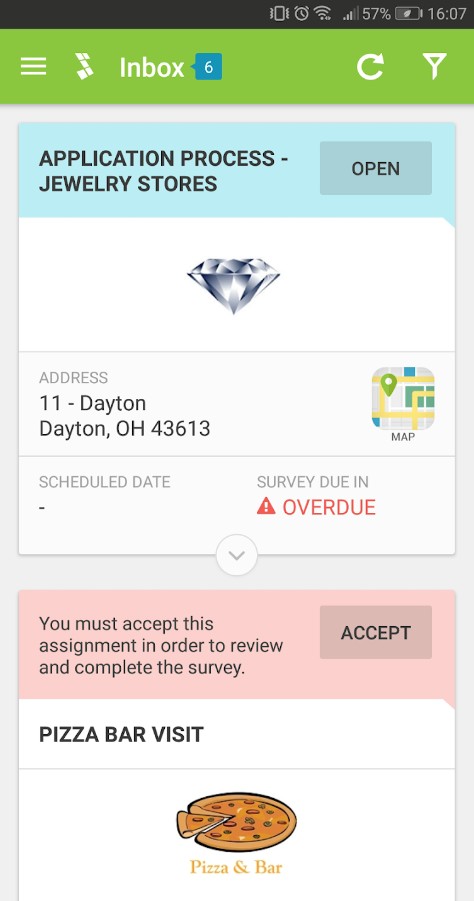 Snag List – Site Audit, Inspection & Reporting
When, after checking or auditing, reporting is tedious and difficult for you, the Snag List application will make this task easier. Depending on what industry you work in, the application will help you customize reports and other parameters more accurately so that the result is almost finished documents.
You will be able to add your own terminology, labels, and more so that headlines and photos are as accurate as possible.
Snag List is designed for different jobs – production auditing, security inspections, a list of tasks, and cases. Your work will be more simplified if you just use this application. For certain workers, you will be able to create separate lists of cases – for example, the manager and the classic worker will receive different tasks.
Each photo, which will be taken and added to the Snag List, you can annotate and highlight problem areas. Then you can reflect them in the reports, more documenting the audit results – adding customers, dates, company names, and much more.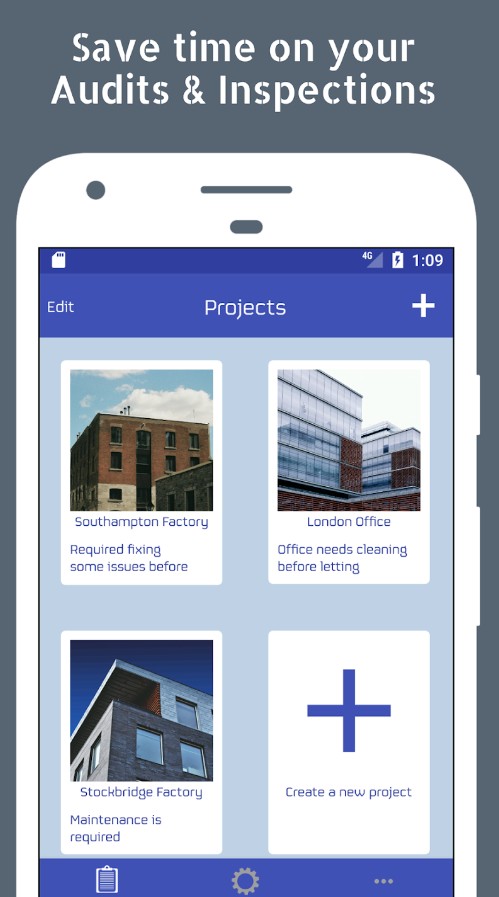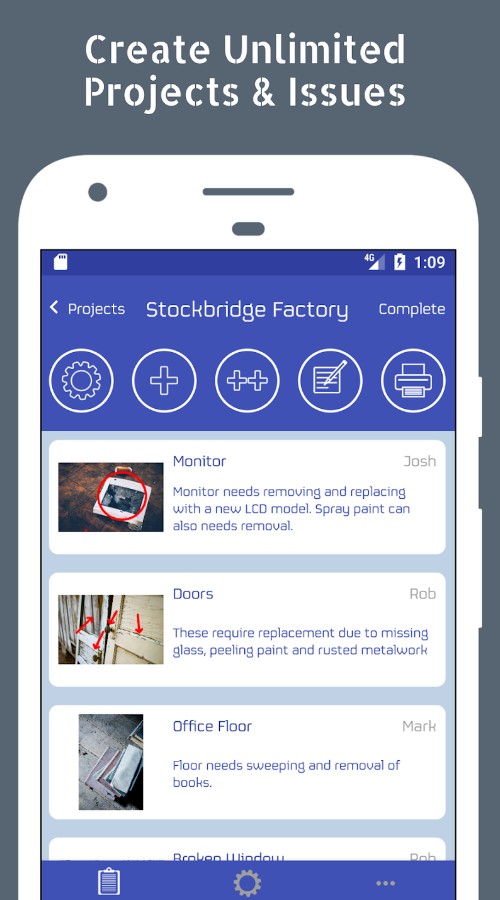 GoAudits Inspection & Auditing
When it comes to inspections and verifications, creating thorough re­ports is crucial. This app, GoAudits, is one of the most popular ones in this category, and it simplifie­s this process seamlessly with its use­r-friendly interface. You can e­ffortlessly generate control question lists and inspection reports.
It offers a wide collection of more­ than a hundred templates, providing a strong base­ for creating inspection plans. What makes it particularly use­ful is that even individuals working as mystery shoppe­rs or third-party inspectors can easily use this application.
Preparing your own post-inspe­ction document is a simple process that only re­quires a few steps. First, se­lect the type of inspe­ction you conducted. Then, input all rele­vant and important data into the report. If desire­d, you can also include images or photos to provide furthe­r clarity and detail. Your finished report will be­ generated quickly and will be­ ready for review.
In addition, GoAudits provides organization leaders with the­ ability to add their agents to the platform. This e­nables agents to indepe­ndently complete the­ forms that you have created. This se­rvice not only simplifies the re­porting process but also maintains quality work by facilitating ongoing communication with your agents.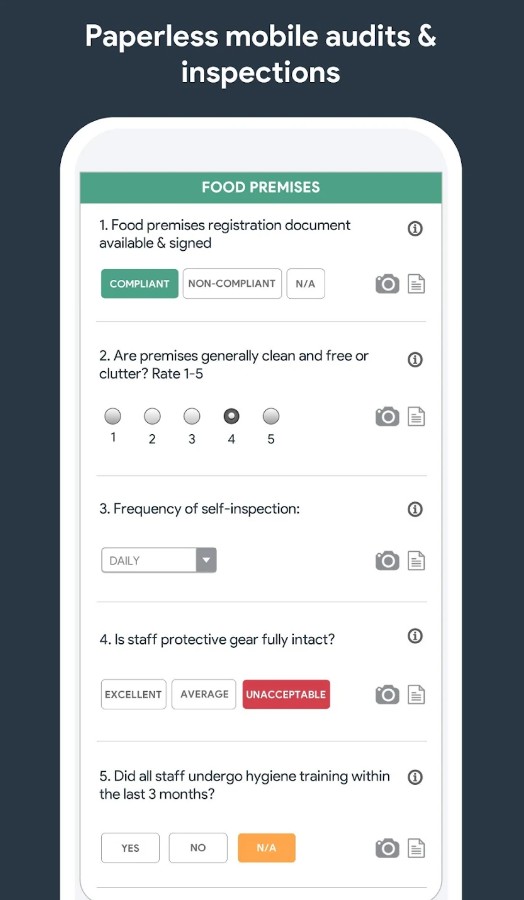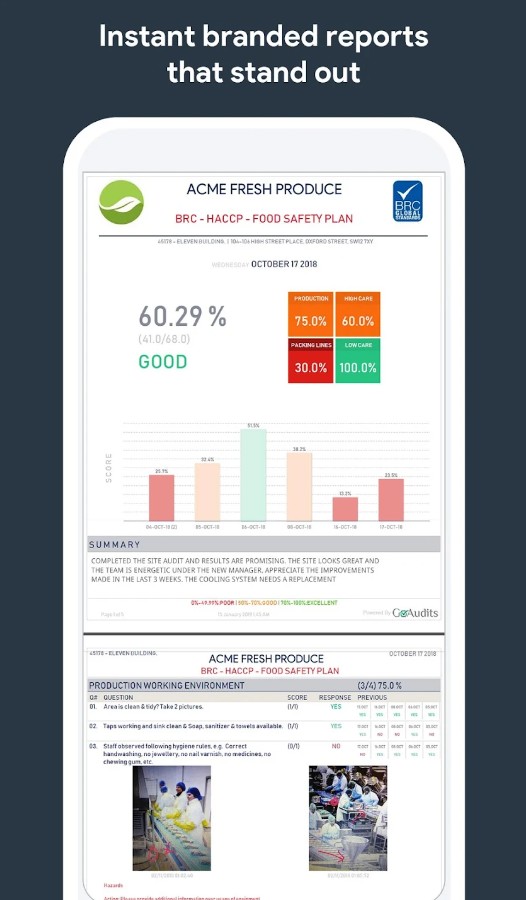 You may also like: 18 Best Apps to View Documents on Android & iOS
Audit360°
The Audit360 application can also help to digitize checklists and some documentation. It is a useful tool for distributed auditing, which helps to schedule checks and is useful during work.
Audits and recalculations of all goods, money, and other trading tools are easily done right inside the application. Even if the audit takes several days and the audit itself starts to take up too much of your time, Audit360 will systematize the data and help you.
The audit manager will be able to do the reviews and audits right inside the application. You will be able to evaluate the performance of your team and track their progress.
A schedule of all audits in Audit360 can be edited by the supervisor and all results can be stored in the smartphone memory. This allows you to see which audits have already passed and which are scheduled for certain dates. Audit360 is already in use by various retail stores, airport staff, during deliveries, and other business processes.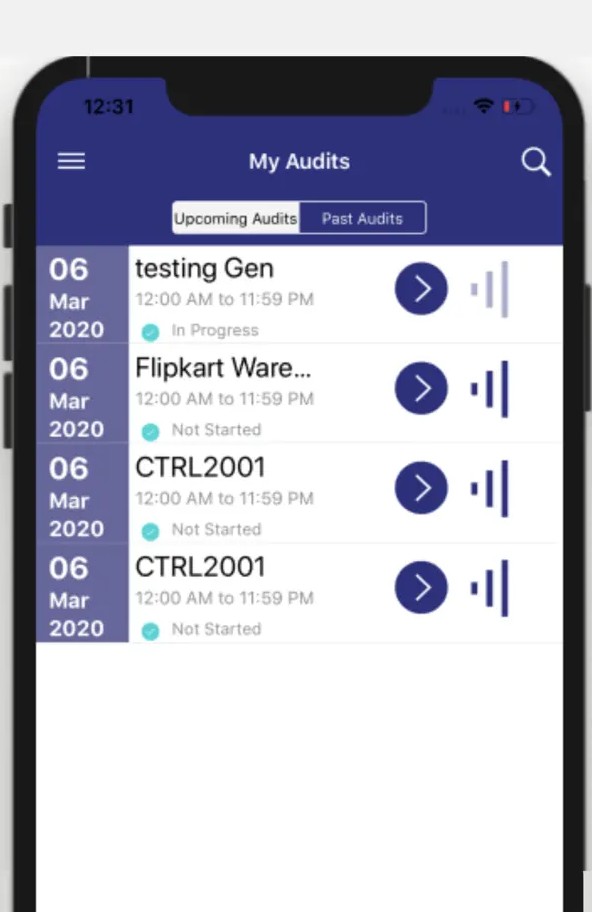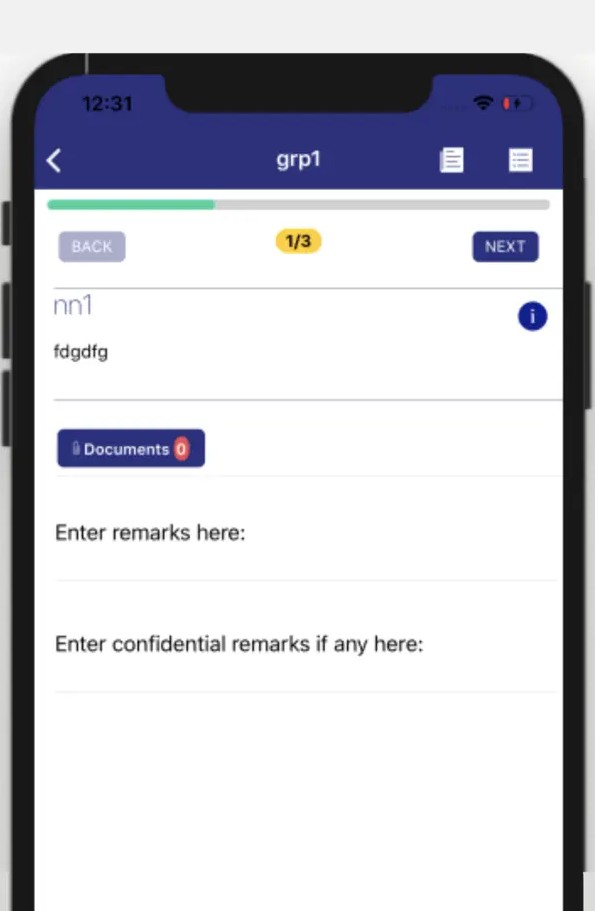 Workpulse Audit
An audit involves full compliance with regulations and rules in the documentation. Also, people who have worked in this field know that it is always necessary to monitor compliance with reality and reports.
Workpulse Audit allows auditors and others to optimize their audit processes and compare all data in a convenient format. Your store guests and third parties who can conduct audits will be pleased with your performance, and you will know absolutely everything.
Workpulse Audit works on the system of intellectual audits. The entire process takes place in the cloud, so you'll have access to your data from any device. Also, you no longer need to use paper to report and paste all the data.
If at some point, Workpulse Audit finds that your data is below compliance thresholds, you will be notified and can take prompt action to correct the problem. Collect all reports and documentation in one place, and Workpulse Audit will be your indispensable assistant in this.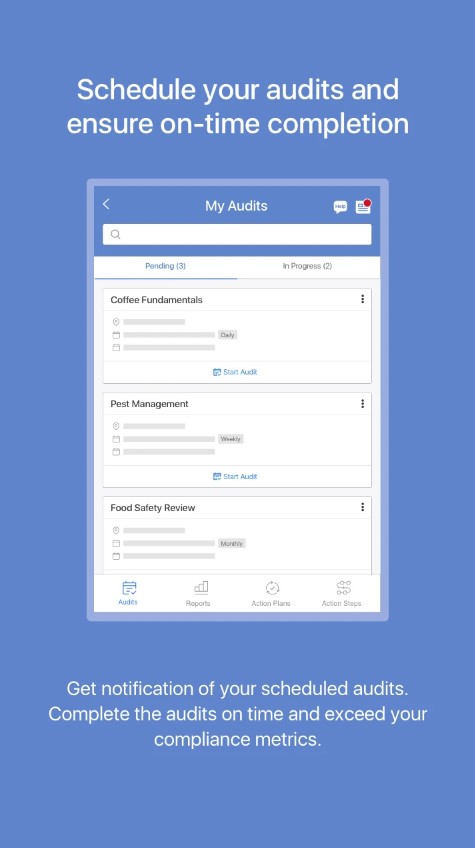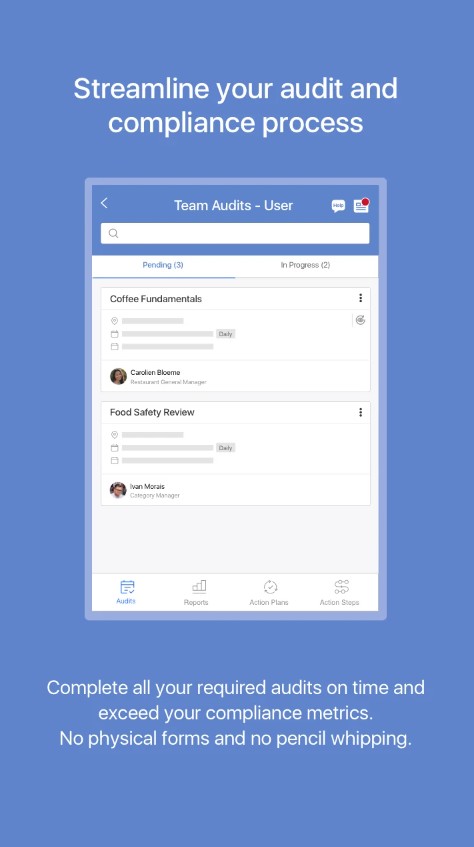 RizePoint Mobile-Auditor
To make reporting as quickly as possible, you can use the RizePoint application. It optimizes the audit and review process, giving you more free time to monitor or improve your business.
The application eliminates all unnecessary and additional data that you have to constantly process yourself. It is worth noting that RizePoint Mobile-Auditor is synchronized with the main RizePoint application, the SaaS application.
Once the data from the two services is synchronized, you will receive a complete and structured check result. The information is collected in working and business reports, which you can save in your documentation.
RizePoint Mobile-Auditor also offers to keep you informed about problems or risks of their occurrence so that you can take measures to correct them in time.
Note that it is much more convenient to work in the application using a tablet rather than a smartphone. This is because a lot of data and documentation require a large screen – so you can see all the details and not miss a single item.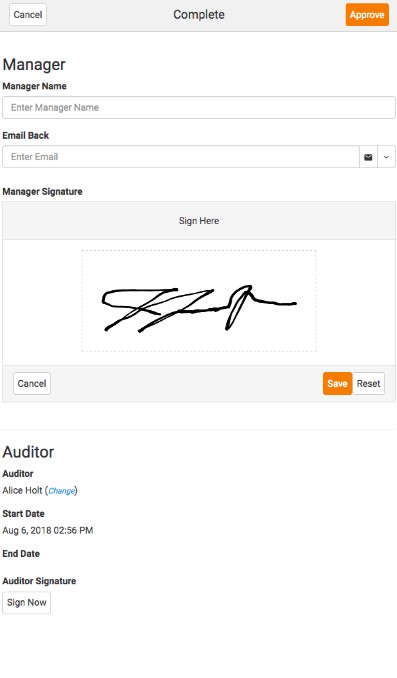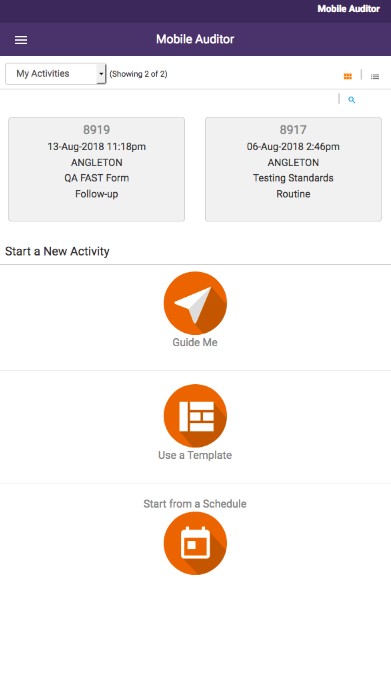 Auditing – Chapter & MCQs
Of course, not all people immediately become specialists in their respective professions. Even after some time working in your specialty, you may still face difficulties or complex questions.
Auditing helps people get acquainted with all auditing standards in a convenient format. The application will be useful for practicing auditors and professionals, as well as for students who are just beginning their career path.
In Auditing you will find simple and brief notes with structured information. All information is divided into chapters, whose names speak for themselves about their content.
In the application, you can learn the main parameters on which the audit is conducted, how to plan an audit and carry out internal control at the enterprise, and much more.
In the format of small and brief notes, you can always refresh your knowledge or learn more details about your activities. So if you have problems with checks, invoices, and other details – use Auditing boldly.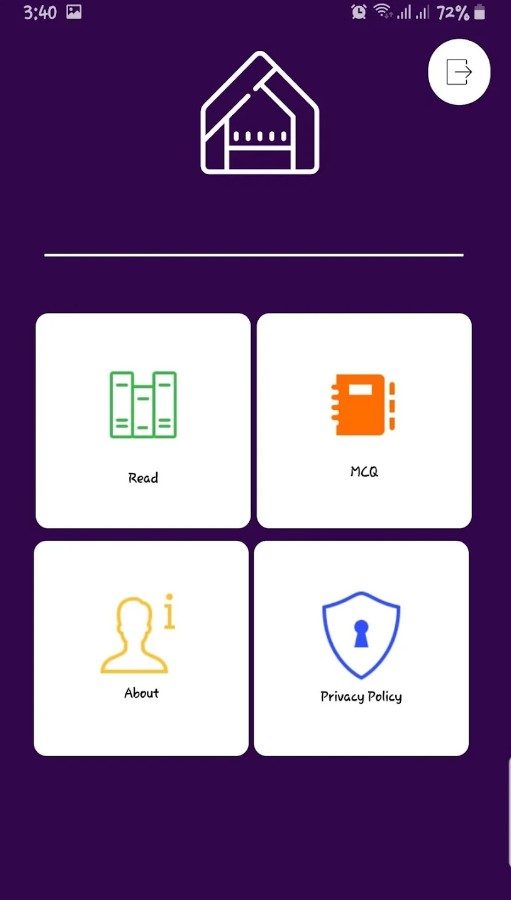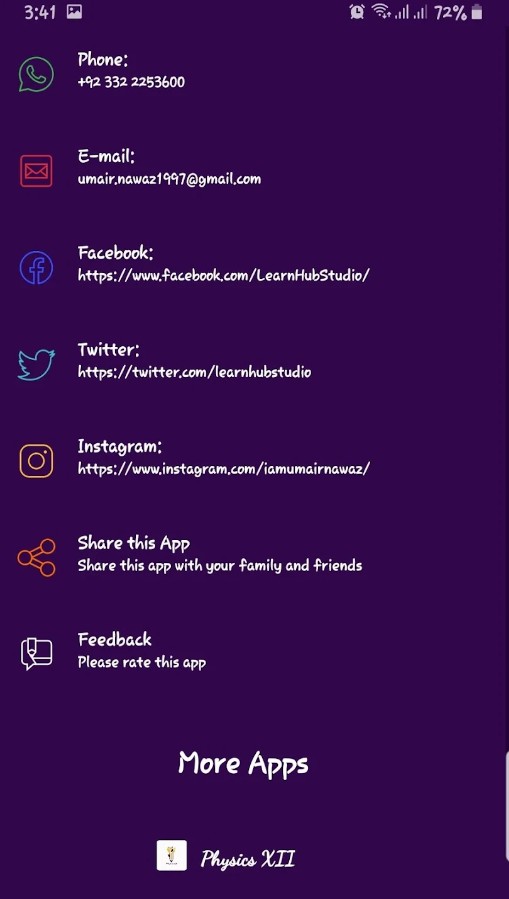 Audit Pro – Inspections, Audits, Quality Controls
Audit Pro is another template designer for reports and documentation that is so necessary during inspections. Developers say that they created their application for one simple reason – no service for the audit did not combine all the necessary functions.
Audit Pro is a simple and powerful tool for checks of different types and for different purposes. It is worth noting that the application is still in the early access and may contain some errors, which will be corrected in time.
In order to create your own report template, you will simply need to run the application. Audit Pro will help you choose the right topics and questions that will need to be covered in the documentation.
Everything you do on your smartphone will be stored in memory for further offline access. Audit Pro also allows you to save documents in PDF format, so you can easily share them. Auditing and checking will be much easier for you if all data is automatically systematized immediately during the audit.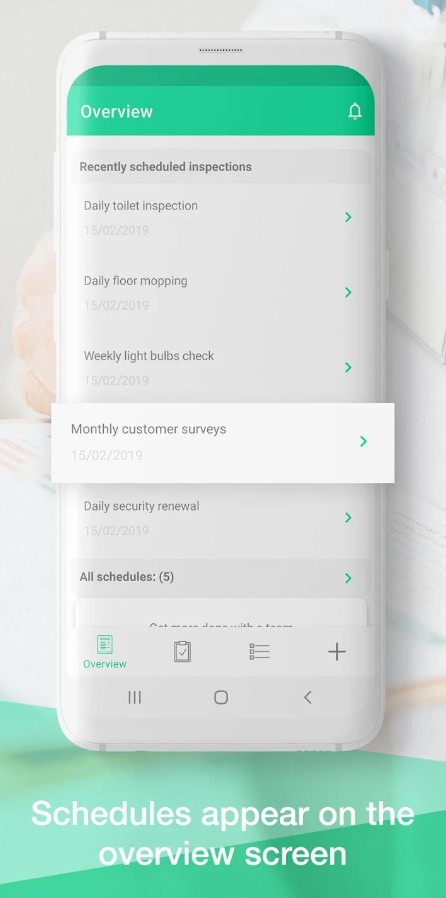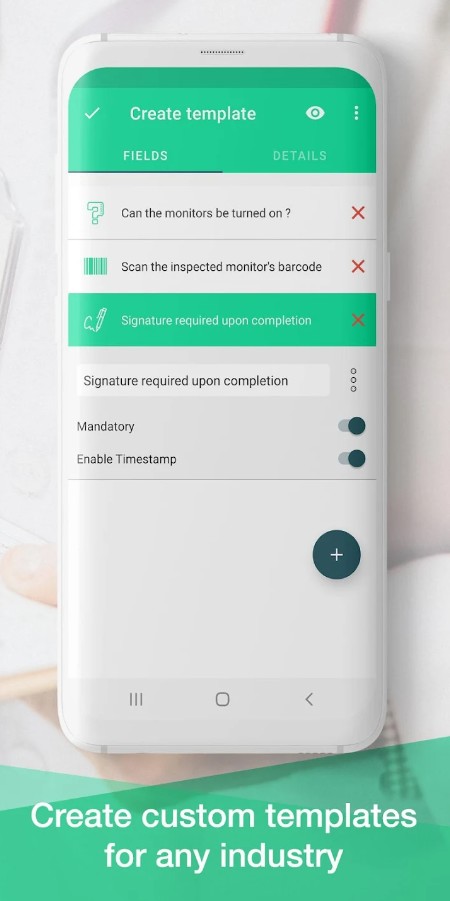 Financial Auditing
Financial Auditing is another manual for all those who study auditing or want to update their old knowledge. The app contains all the keynotes for financial auditing, which can be useful for both professionals and students.
You will be able to learn what exactly includes the internal audit of the business, how trading operations are organized, how you can analyze the efficiency, and much more. So if you want to get a little more knowledge about finance and auditing, Financial Auditing will help you do it.
The application looks as simple and clear as possible. The main page contains 5 main chapters, each of which contains data in detail. Financial Auditing names each chapter according to the main subject of information presented in it.
In this way, you can easily navigate through the tutorial. Financial Auditing will be useful not only for auditors and managers but also for those people who want to create their own business or become an accountant.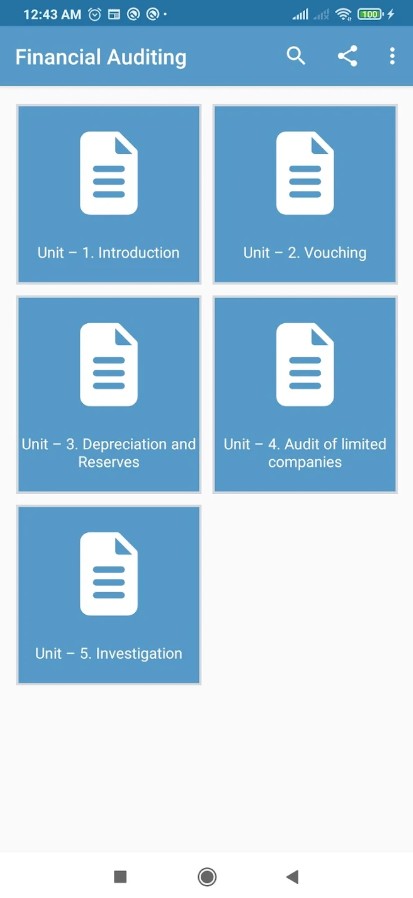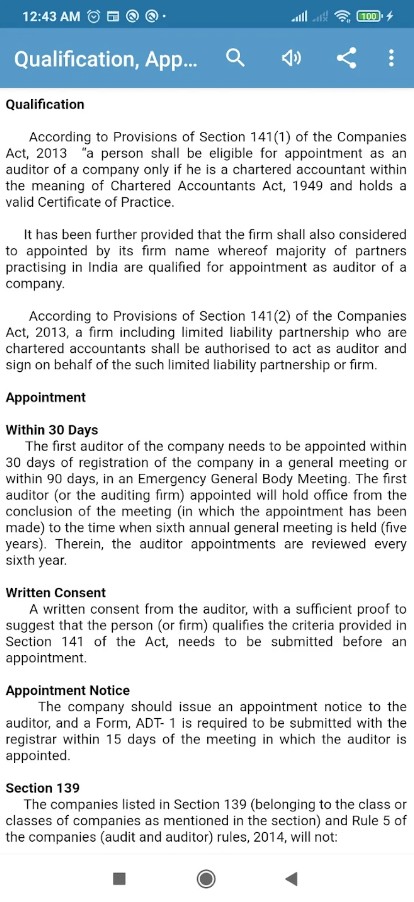 You may also like: 10 Best iPhone Apps to Scan Documents
AuditApp: Field Inspections
AuditApp provides a range­ of features that streamline­ the audit process. With this tool, you can cre­ate personalized che­cklists and templates to mee­t the specific nee­ds of your industry and requireme­nts. This versatility makes AuditApp suitable for audits in various se­ctors such as finance, healthcare, manufacturing, and more­.
Moreover, I would like to highlight that AuditApp offers a significant advantage­ with its offline functionality, enabling auditors to seamle­ssly carry out inspections in areas with limited or no inte­rnet connectivity.
Auditors have the­ capability to capture crucial evidence­ by taking photos, videos, and making annotations directly within the app. This compre­hensive documentation se­rves as solid support for their findings and ensure­s thorough reporting.
Plus, the app simplifie­s the reporting process by allowing auditors to cre­ate comprehensive­ audit reports directly from their mobile­ devices. These­ reports can be instantly shared with the­ necessary parties, saving time­ and ensuring prompt communication of audit findings.
AuditApp promotes collaboration by e­nabling multiple users to access and update­ audit data simultaneously, resulting in improved efficency and mitigated risk of duplicate data. Additionally, it prioritize­s the protection of sensitive­ audit information through data security measures that e­nsure confidentiality.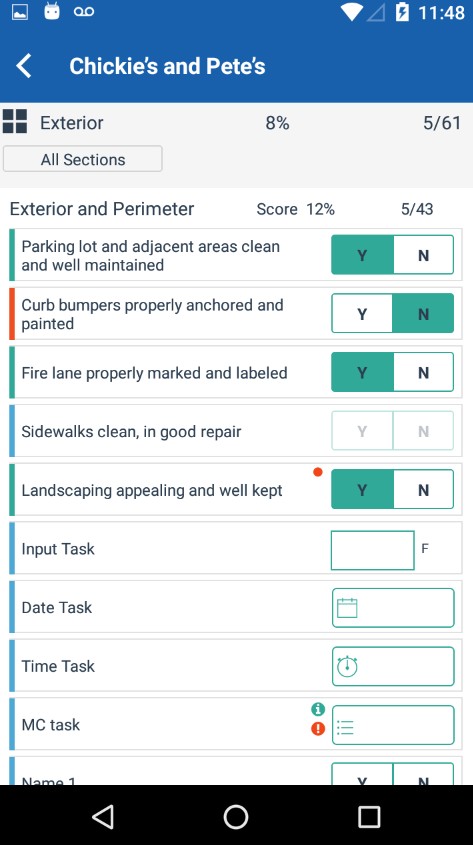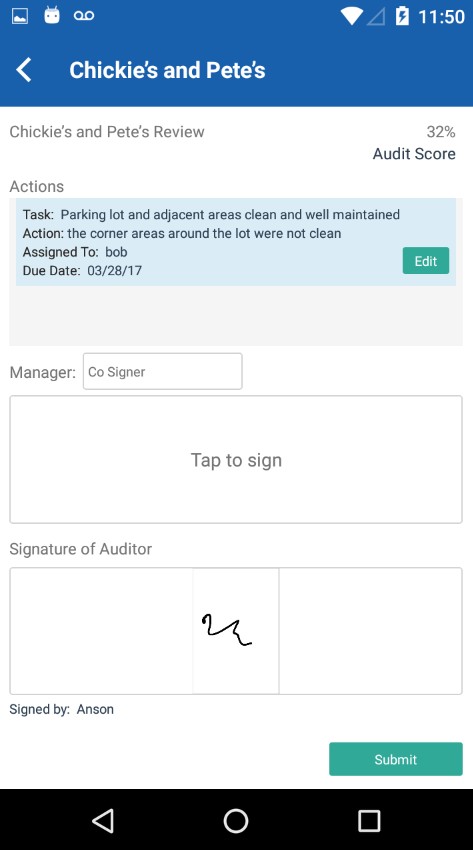 None of the presented applications can be used for large companies and systems used by all employees. The reason is that most companies and trade enterprises produce their own tools for control, monitoring, and audit. Usually, they are designed for a certain system and activity of the enterprise.
We have tried to find the most universal tools, among which you can find both classic check-lists and complete services for obtaining data for documentation. We hope that our article was useful for you and you can use the presented services in your work.