Birdsong is all around us all the time, especially during the warmer seasons. You can hear them, but you can't see the source of the sound.
Have you ever wondered what kind of bird makes such interesting melodies? Today's apps allow you to identify birds by photo. Yet, you can go further and use these free bird call identifier apps for Android & iOS. Use them to see the bird just by hearing it sing.
Merlin Bird ID by Cornell Lab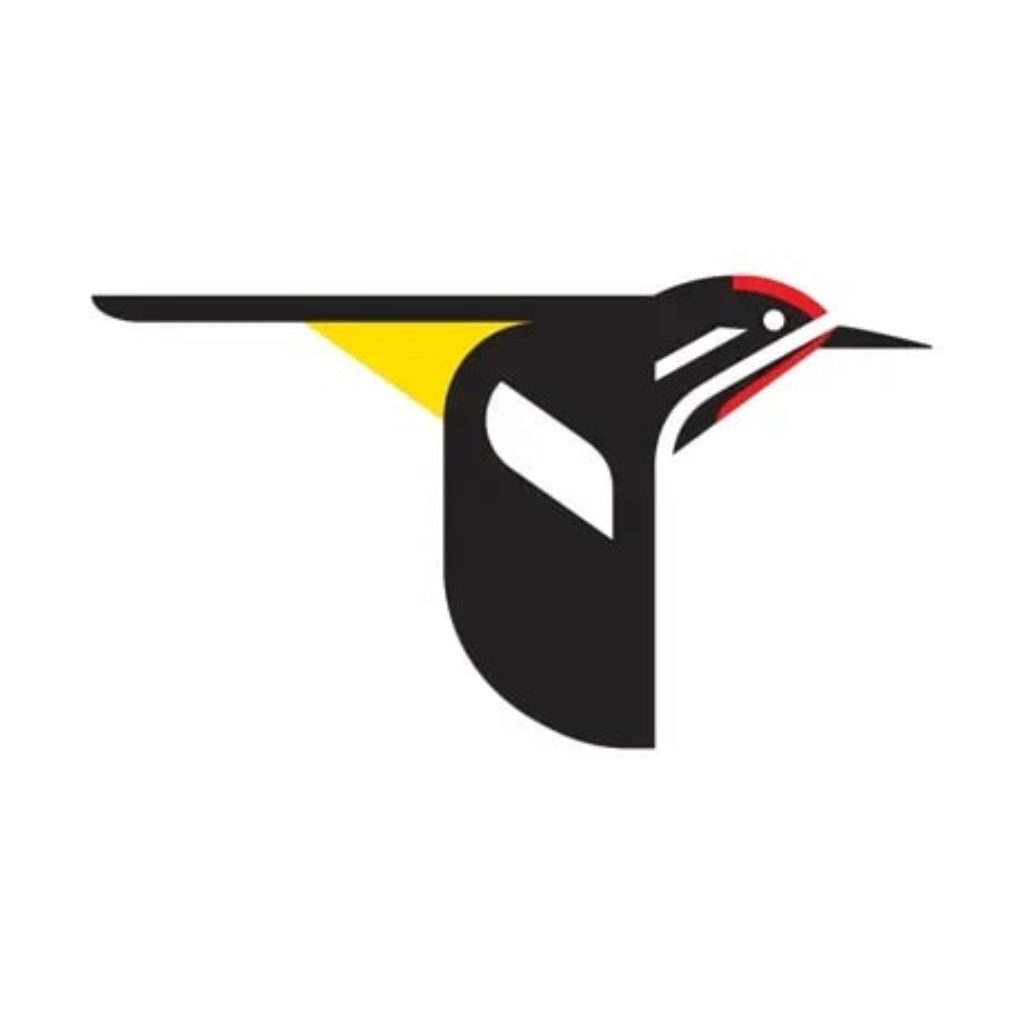 A great app for professional biologists, ornithologists, and bird lovers. Merlin Bird ID allows you to get quick and accurate data about any representative of the birds. A huge reference book in your phone.
The app is designed so that you can quickly navigate through the amount of information presented and get verified and up-to-date information.
To find out what kind of bird you saw on a walk or on a TV screen, you need to answer 5 clarifying questions. There is another option: just upload a photo of the bird in the specified field. Or take a new photo with the camera on your phone.
After the provided information is processed, Merlin will offer you a list of the birds that best match the request. You will only have to point to the desired specimen and learn a lot. Look at the bright pictures, and get data about the whole species of birds.
You will learn where their habitat is, what their chicks look like, and what the adults eat. Besides, you'll have all the information you need gathered here. You can easily find out everything you are interested in.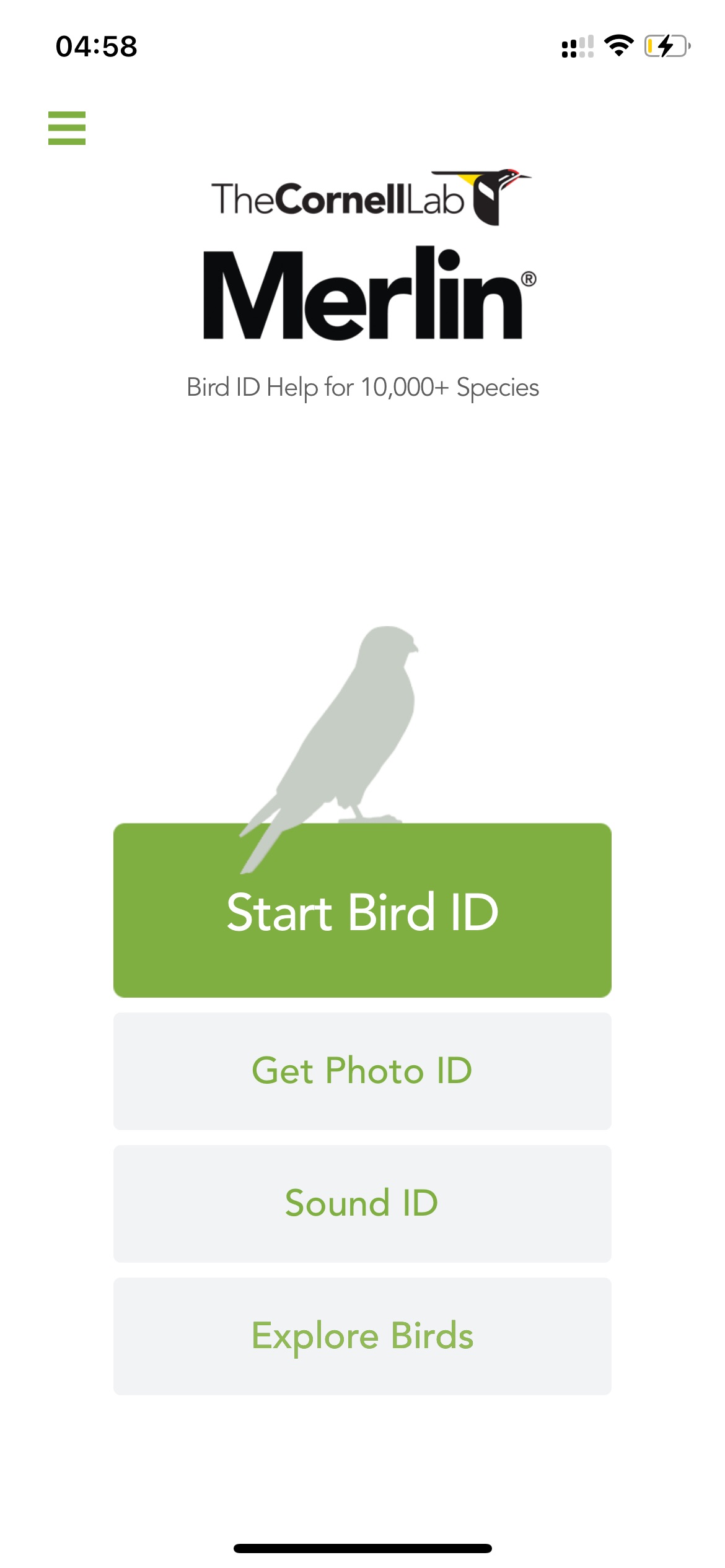 The data offered is suitable for personal use and can also be used in professional activities. The app is free and works with the largest eBird database.


You may also like: 7 Best Animal Identification Apps for Android & iOS
Audubon Bird Guide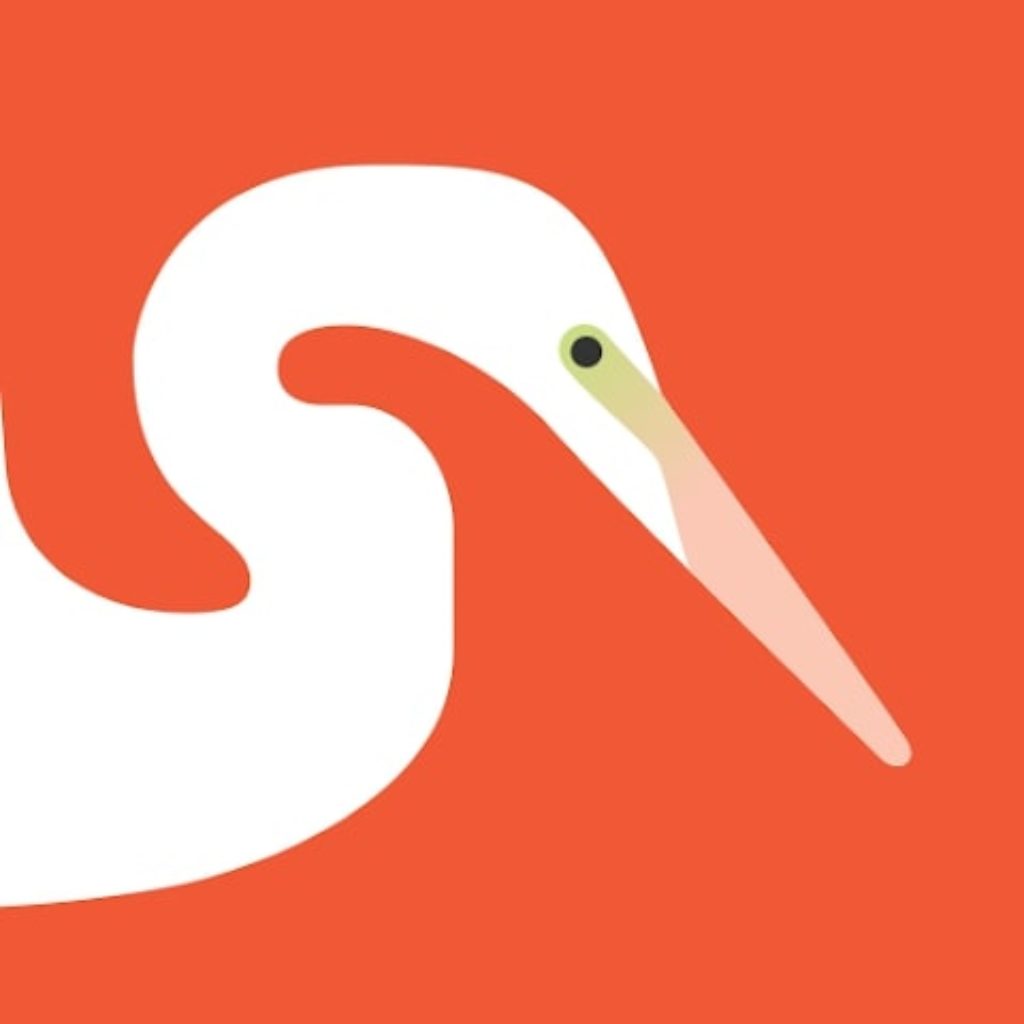 Your personal pocket guide to bird identification. The Audubon Bird Guide contains a maximum of information on more than 800 bird species. Here you will find a variety of feathered representatives of North American fauna. The app
About Change can be used to identify the right individual, as well as get a wide variety of data.
You can find out the name of an unusual bird that has settled on your property. And also find out what other unusual birds live near you. All information is freely available.
You do not need to spend hours comparing photos or looking for a bird that fits the description. The whole process is fully computerized and takes a few minutes. In addition to real photos and verified information, the app has a huge collection of audio and video files.
Check out maps of the area that show the exact location of the birds of interest. Trace their movements as the seasons change.
The clever interface makes the Audubon Bird Guide very easy to use. All the species of interest are arranged alphabetically.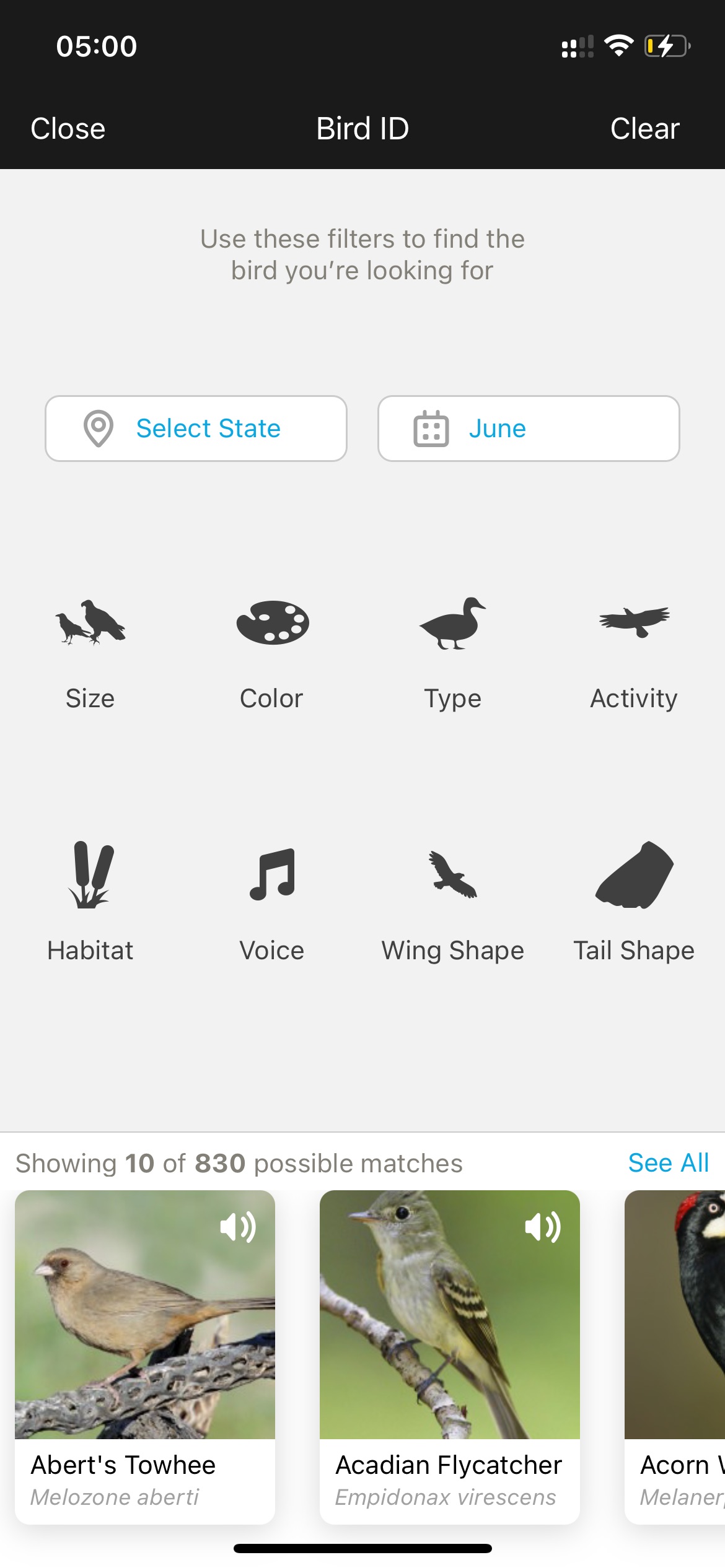 Now you can quickly go back to pictures and descriptions of birds you identified earlier. You need to install the app on your cell phone or tablet and make sure you are connected to the internet. You do not need to register. All functions are free of charge.


BirdNET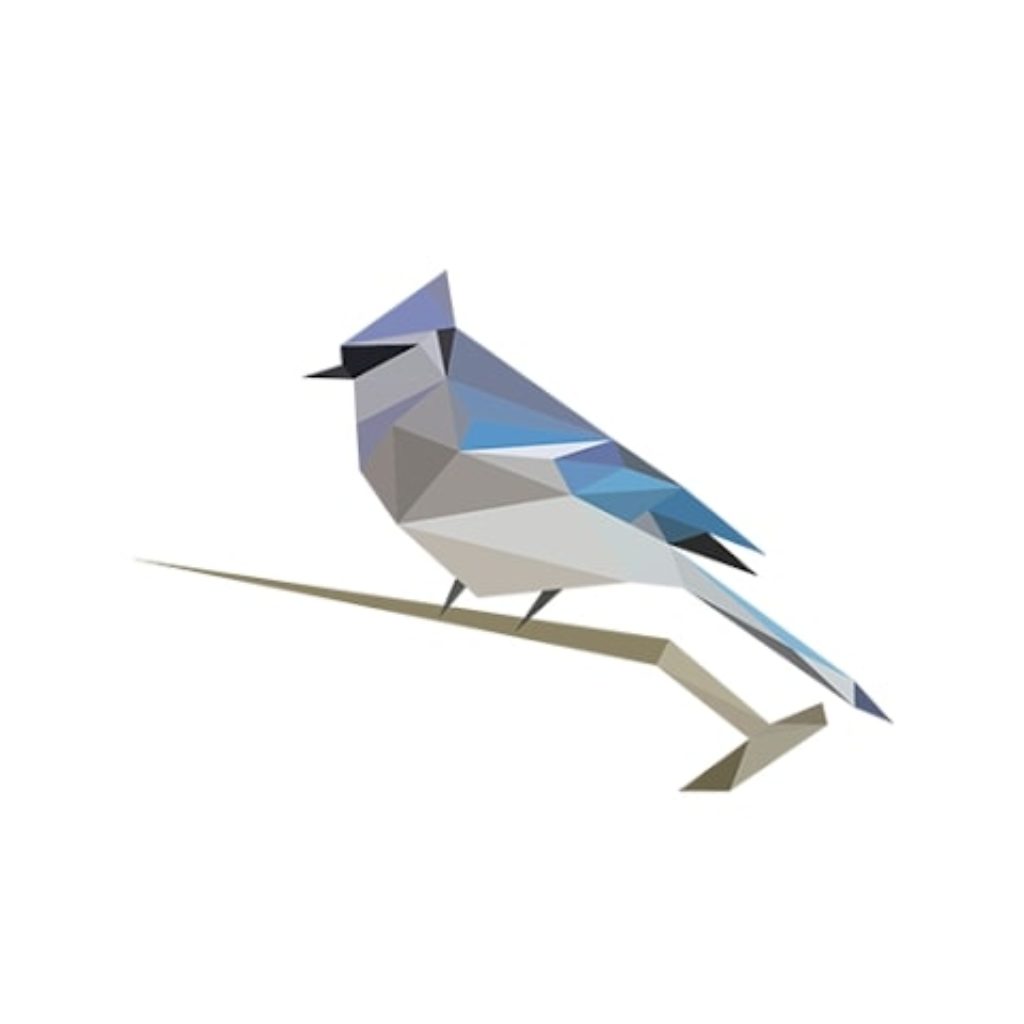 The easiest and most convenient way to identify bird species. The BirdNET app invites its users to get to know their local inhabitants better through their songs.
Many of us wonder which bird woke us up in the morning. Or which bird representative gives a solo concert at 3 a.m? The answer to this question can be answered immediately.
Just record what any bird's song sounds like and upload the audio file to this app. Learn many interesting things about the ones that live unnoticed near us.
BirdNET is still under development but already contains a database of 3,000 audio files. You can use it to recognize a bird anywhere in the world, not limited to a specific region or even a continent.
This app can be used for shared leisure activities with children to introduce them to birds in a playful way. Or become a real explorer with friends.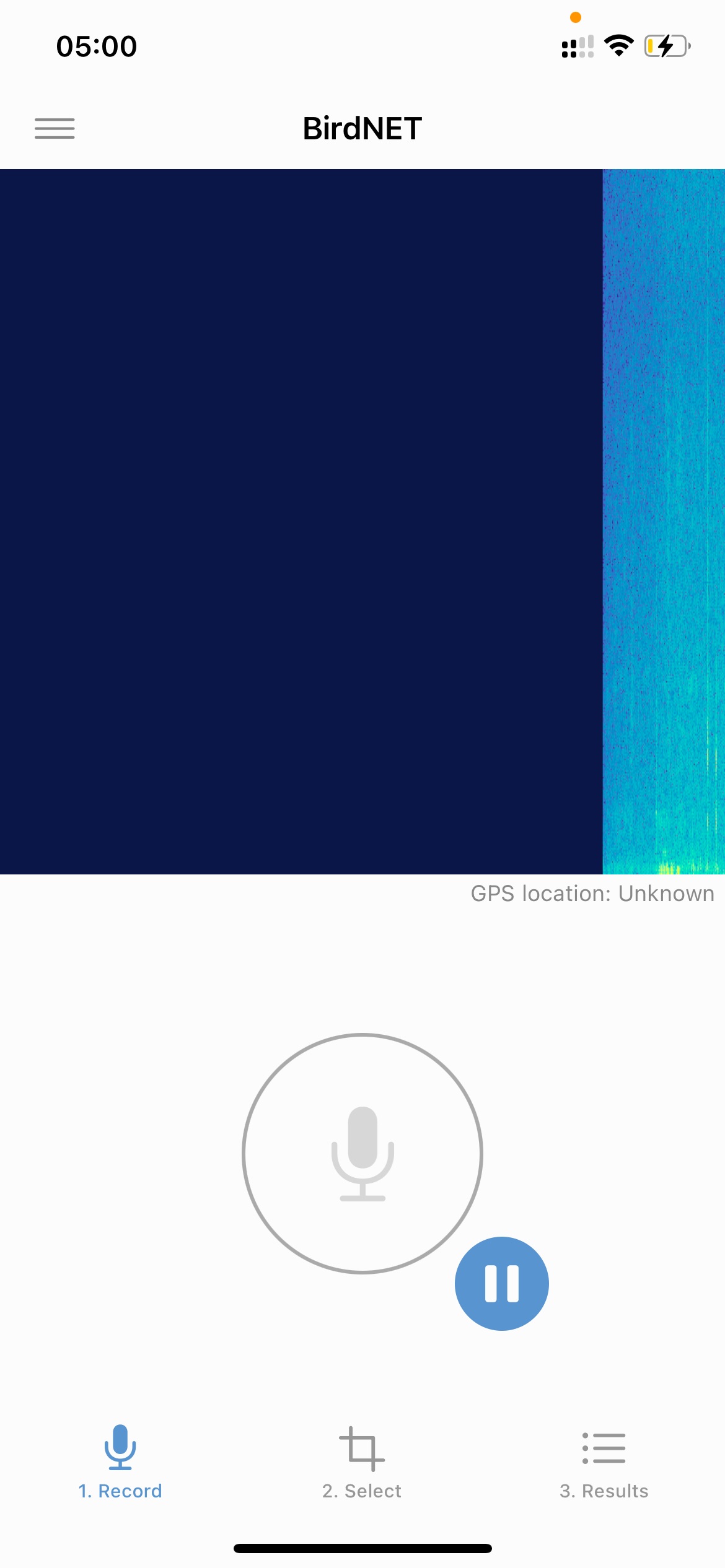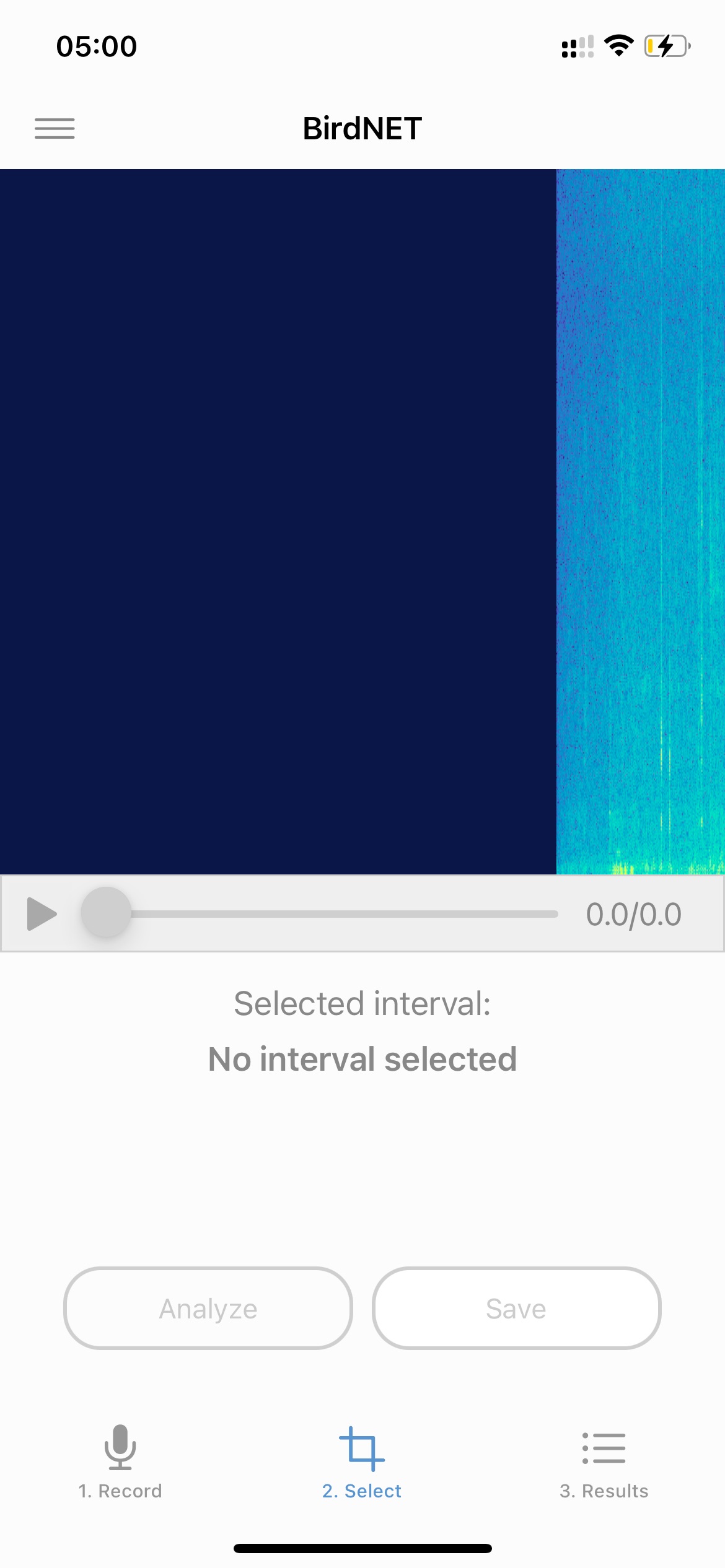 The main purpose of BirdNET is to introduce users to unusual species of birds that require attention and protection. As well as to share important information about their eating and living habits. The project was created under the supervision of the Cornell Lab of Ornithology.


Picture Bird – Bird Identifier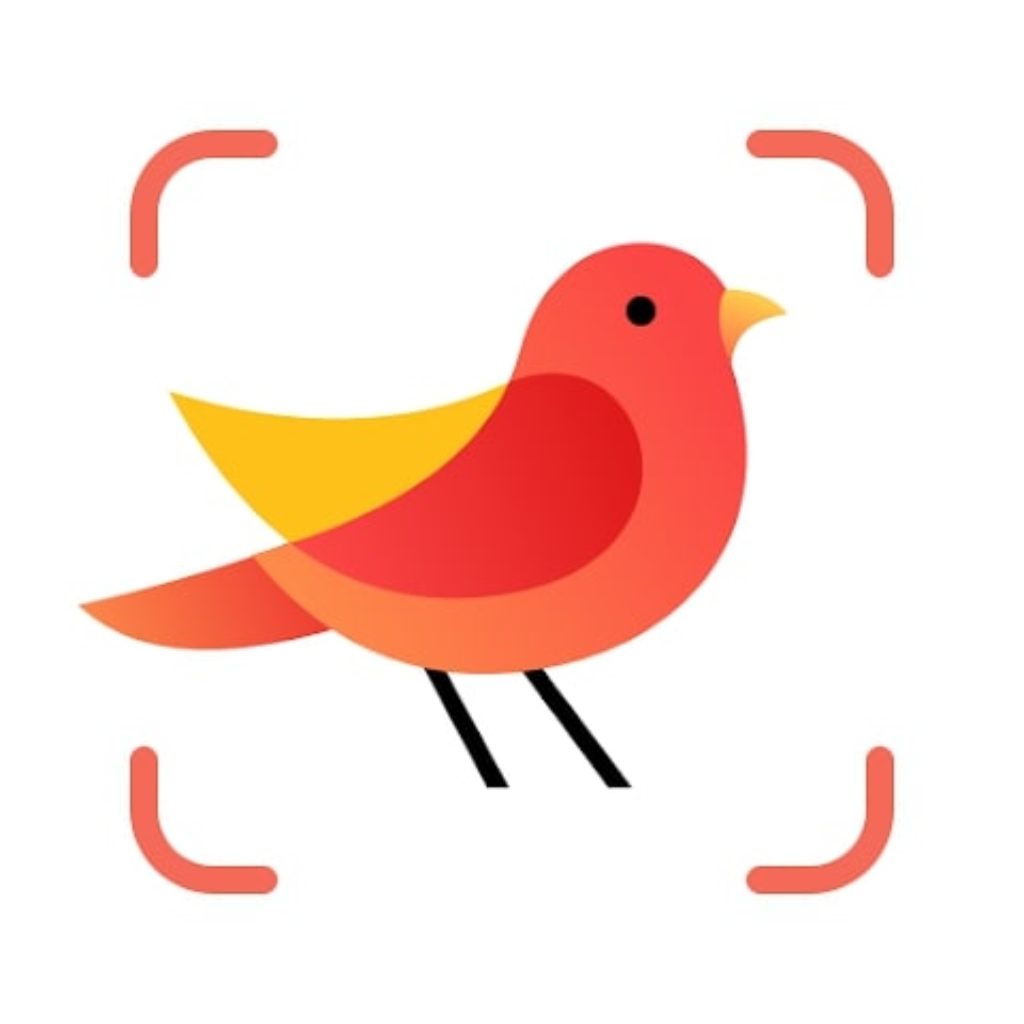 Use the power of artificial intelligence in the search for unusual birds. The Picture Bird app was created by Next Vision Limited as an electronic encyclopedia. Don't waste time on a walk, in the woods, or on an excursion.
Learn more about the birds that have been around for centuries. Just one photo is enough for you to familiarize yourself with important information.
The developers have made sure that you have access to new data. Here you can find more than 10 thousand species of birds that live everywhere. Learn the history of the species, their features, and interesting stories.
Get location data and numbers of individuals. Listen to the song of a member of this species and compare it to other birds.
You should use a good-quality photograph or a recording of its song to recognize the bird. A small excerpt recorded on a cell phone is enough. Be sure that the data is correct because the app is based on machine learning and thousands of photos and audio recordings.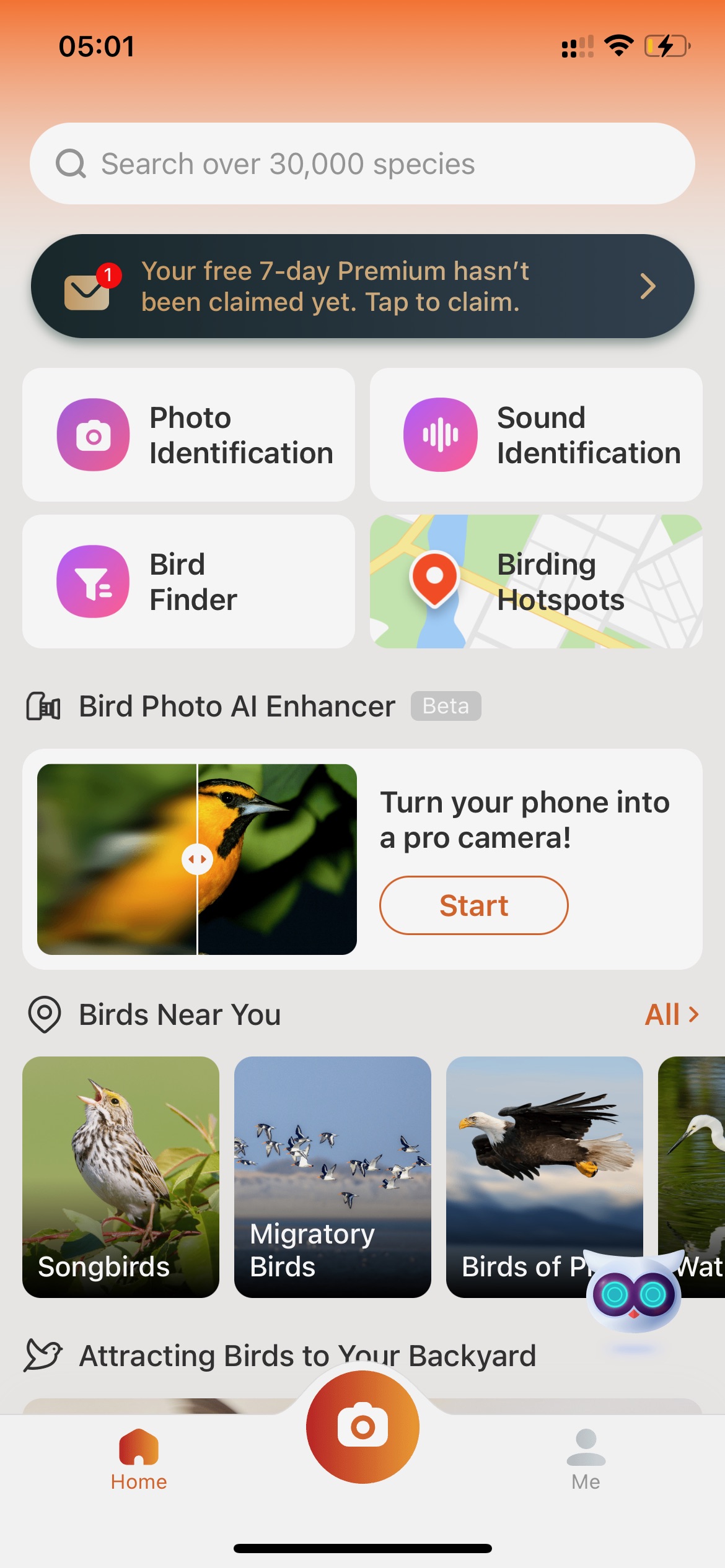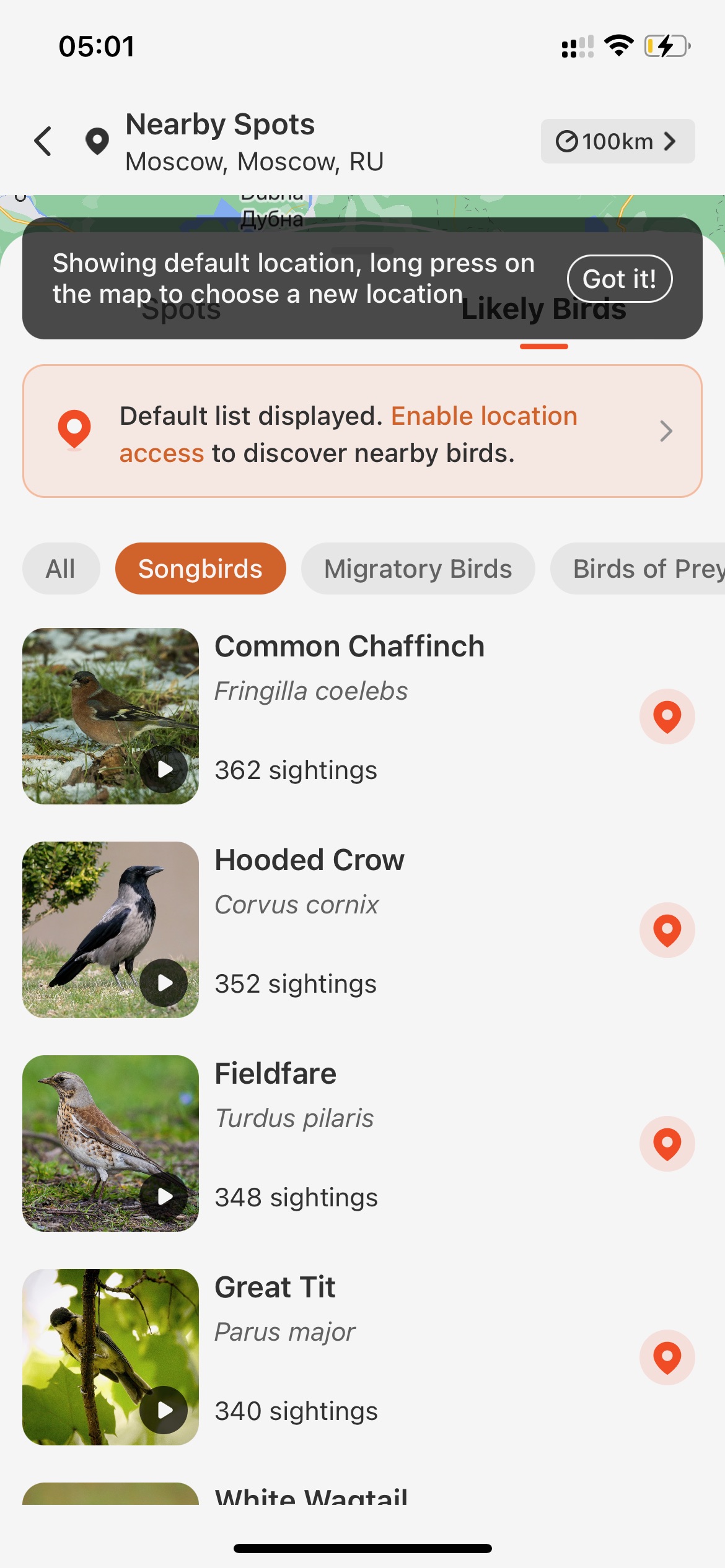 You can also specify the region of interest and find out what birds are there and what they look like. All the results can be saved and shared with friends.


Smart Bird ID (UK & Europe)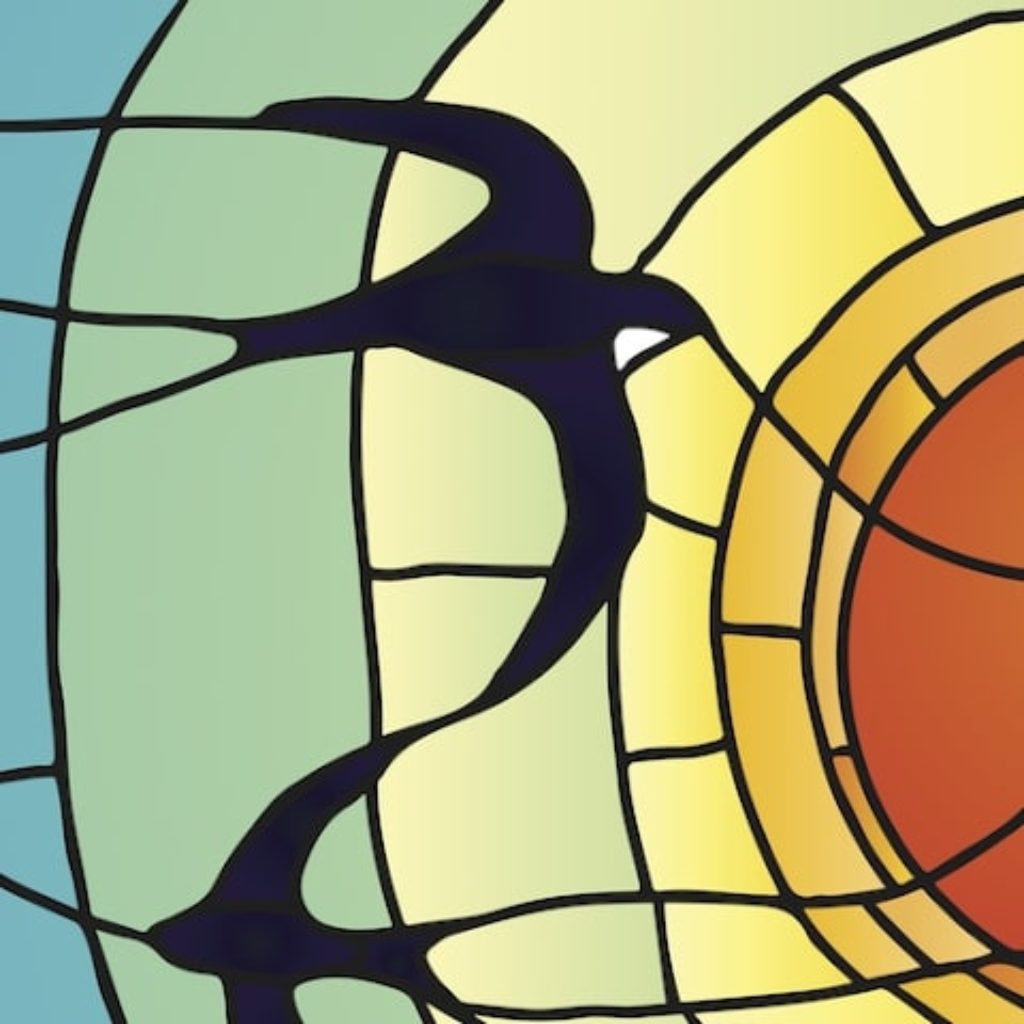 Smart Bird ID can be used to identify almost any bird in the UK and across Europe. This state-of-the-art app allows you to keep an electronic journal in which you can collect and organize your knowledge of ornithology.
Over 1,000 of the most unusual, beautiful, and interesting bird species are collected in a mobile encyclopedia. Simply import a photo or image of a bird into the app.
The artificial intelligence will automatically work through the databases and select the most appropriate one. If you can't get an image of the bird, you can always use its voice. Use the microphone to get a recording of the bird's song.
Learn interesting information, save the data in your journal, and become an experienced birdwatcher. This fun process will help make the walk even more interesting. You will be able to hold a natural history lesson for children in an unusual format.
Interesting quizzes are available for you to memorize the material even better and test your knowledge. The app is suitable for everyone without exception. There are no age restrictions, and all the functions work for free.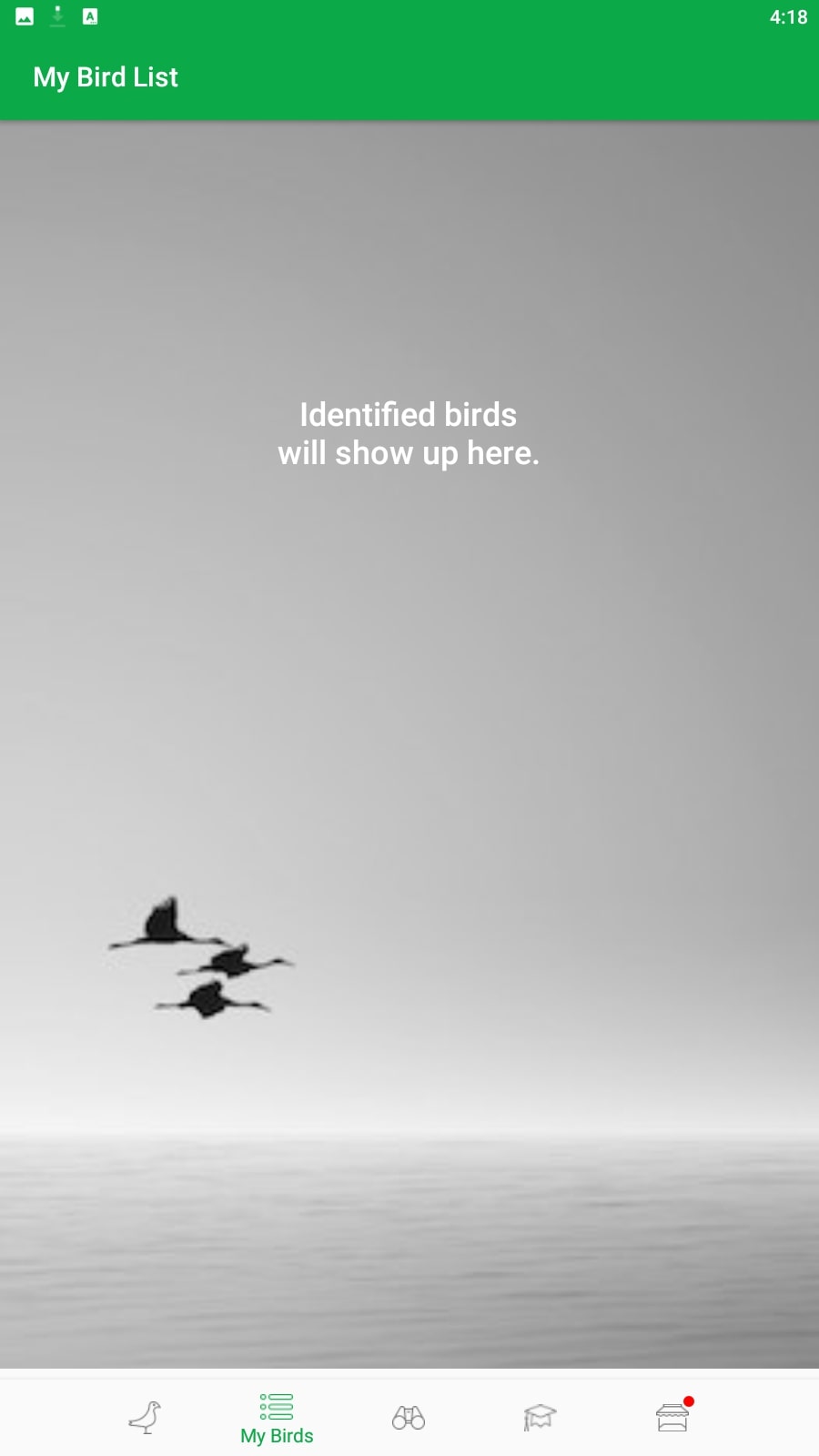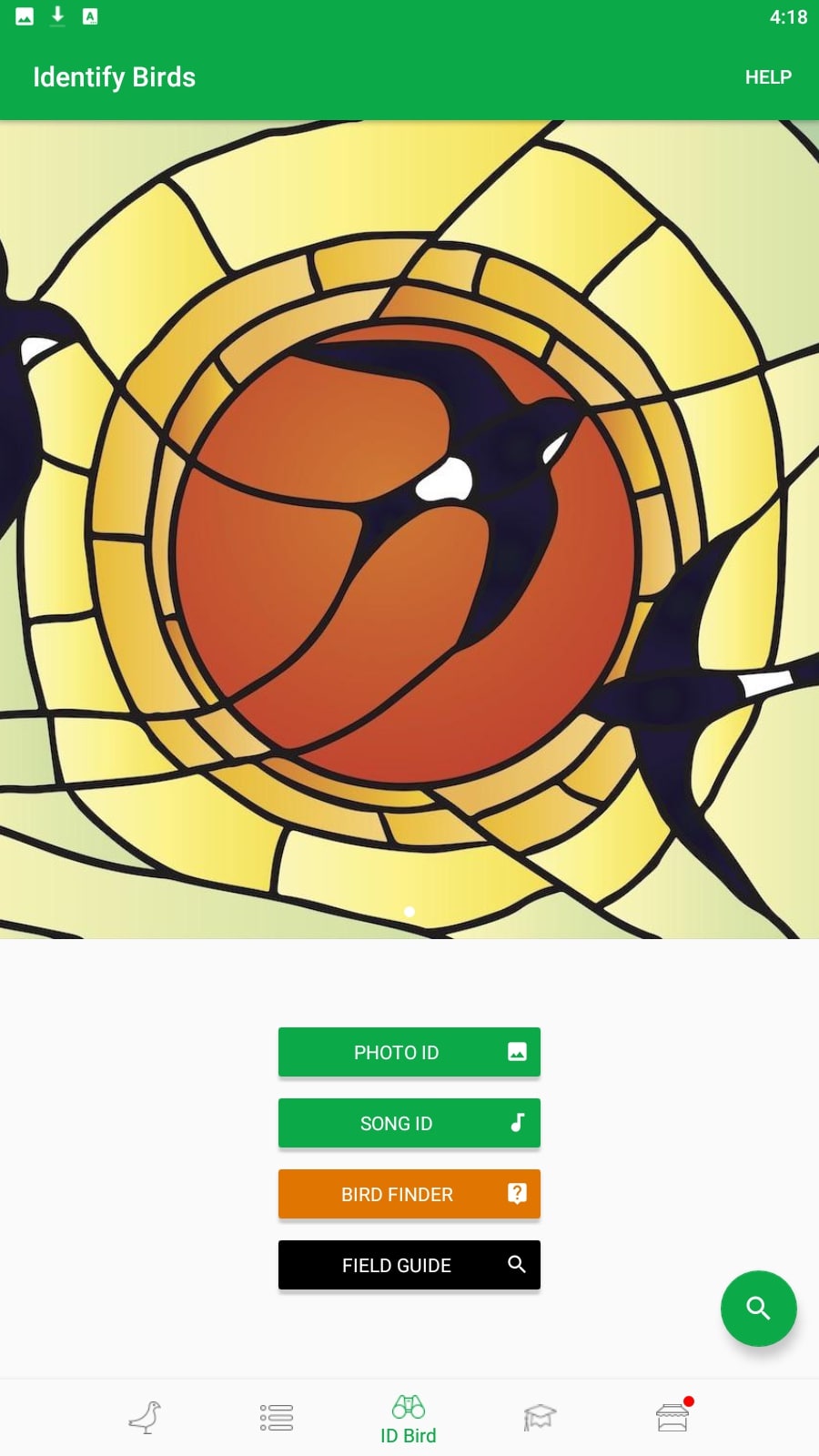 Smart Bird ID does not need an internet connection, which is very convenient for long-distance travel. Join the community of bird lovers right now.

Song Sleuth Bird Song Analyzer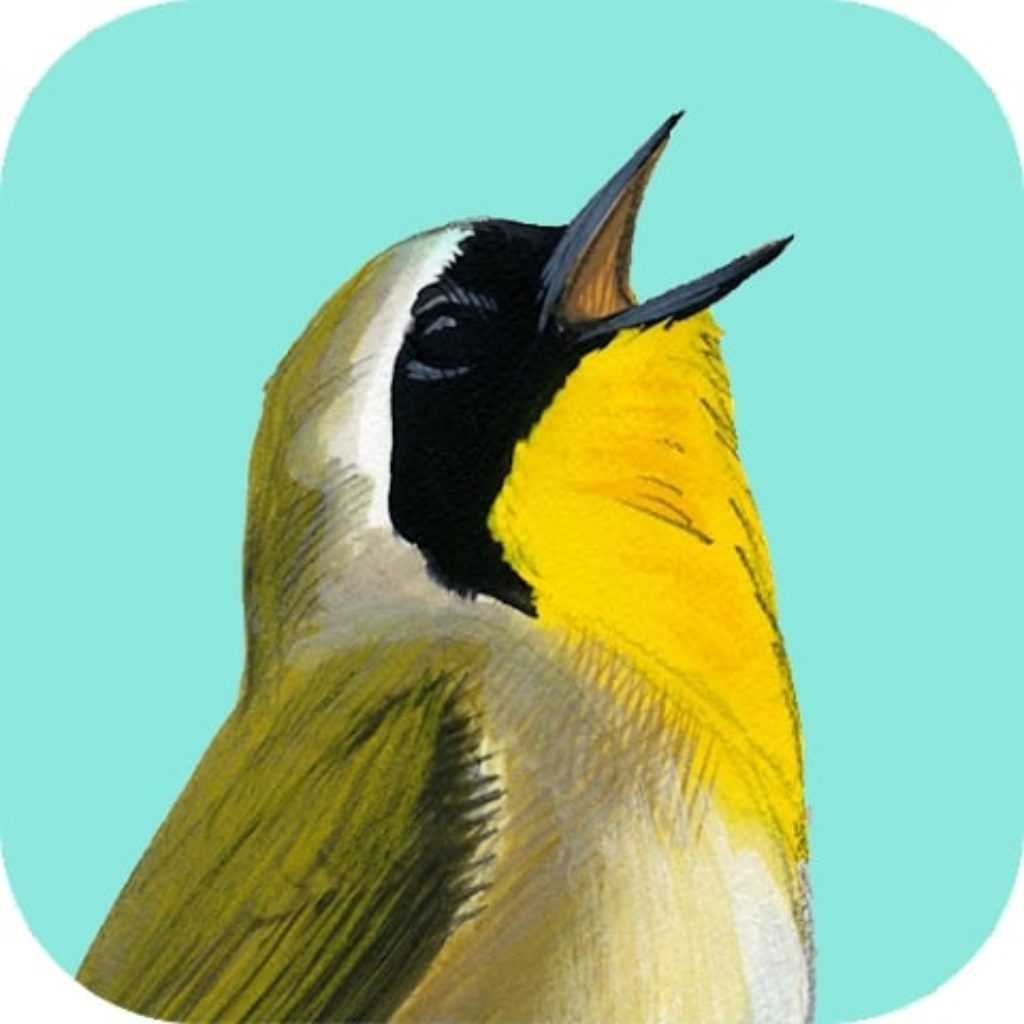 If you are an expert in ornithology in North America, you will definitely benefit from Song Sleuth Bird Song Analyzer. The app allows you to identify over 200 species of birds by ear.
The program was created by experts in several fields. David Sibley, an experienced ornithologist, was directly involved in working on the project.
This app completely replaces a large encyclopedia, the data which can quickly become outdated. This app is constantly being updated, and the collection of bird songs is updated with new sounds.
Anyone can use the app. Download the song of any bird that lives in North America. Get comprehensive data on the origin and lifestyle of that species. Learn about recent research and discoveries. Learn which birds are legally protected due to the risk of extinction.
The Song Sleuth Bird Song Analyzer will be a useful tool for university students, aspiring birdwatchers, and current experts.
A recording of a few seconds is required for identification. An audio file with high noise levels and low sound quality is not suitable for use. This app will not produce results when working with birds that mimic the sounds of other species.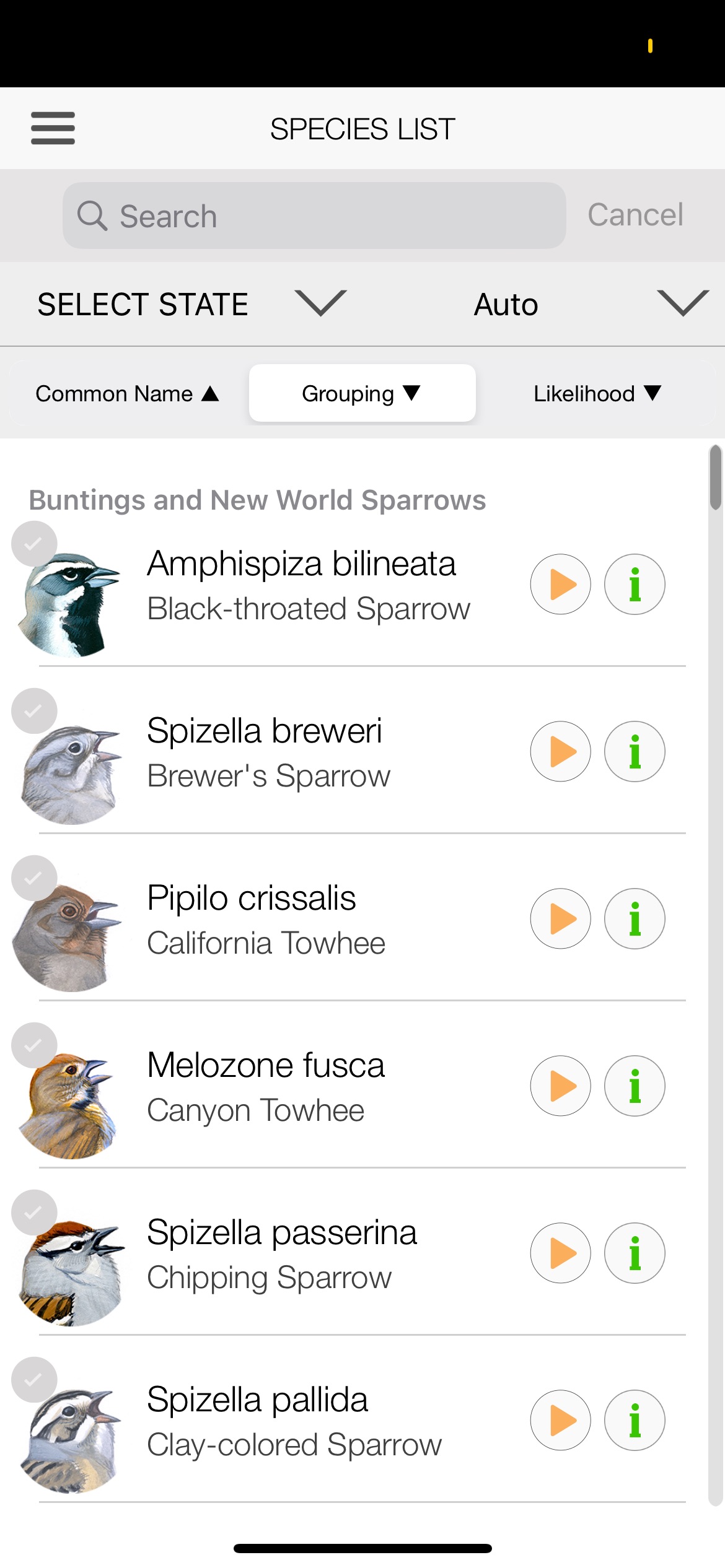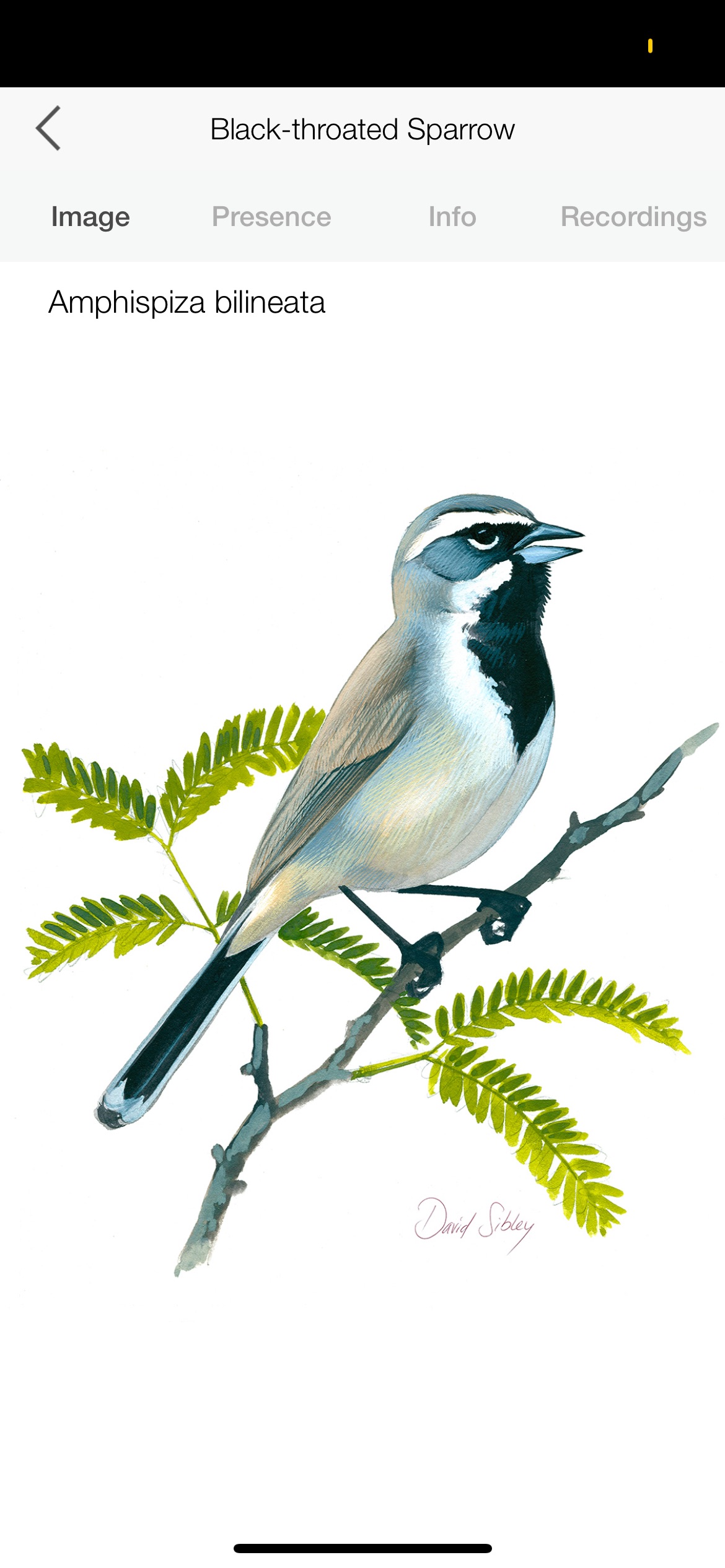 The ideal option is not to use a recording, but the real sound of a single bird in real-time. All the results obtained are saved in the Record List tab. You can always go back to them and compare them with other samples.


You may also like: 7 Best Butterfly Identification Apps for Android & iOS
Chirrups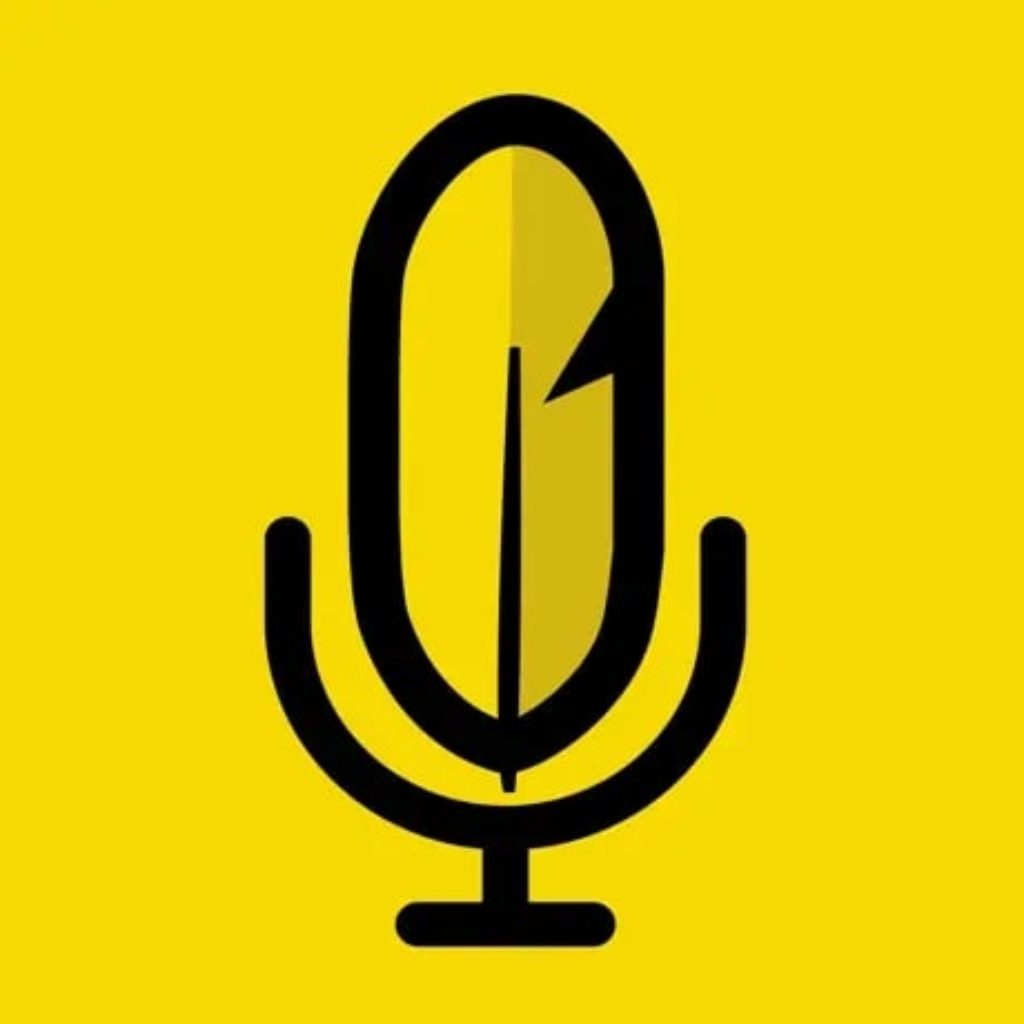 With Chirrups you will be able to detect different birds on your own using their unusual songs and cries. The app allows you to recognize the sounds that are most characteristic of a particular bird species.
This program can be used by bird lovers as well as by experts in the field. With its help, you will get to know better the feathered inhabitants of North America.
More than 190 species of birds of all sizes are already in the database. The developers are working on developing this project and adding it to the collection.
All you need is an iPhone with the app installed and a bird-representative song. Record the sound in advance or use the microphone on your phone right now. Each bird's song is unique, and the individual sounds and cries make the identification as accurate as possible.
Once the bird species have been identified, you will have access to the information provided by the experts. You will learn about the natural habitat, their habits, and seasonal migrations. And you'll also be able to hear even more pleasant songs with shrieks and shimmers.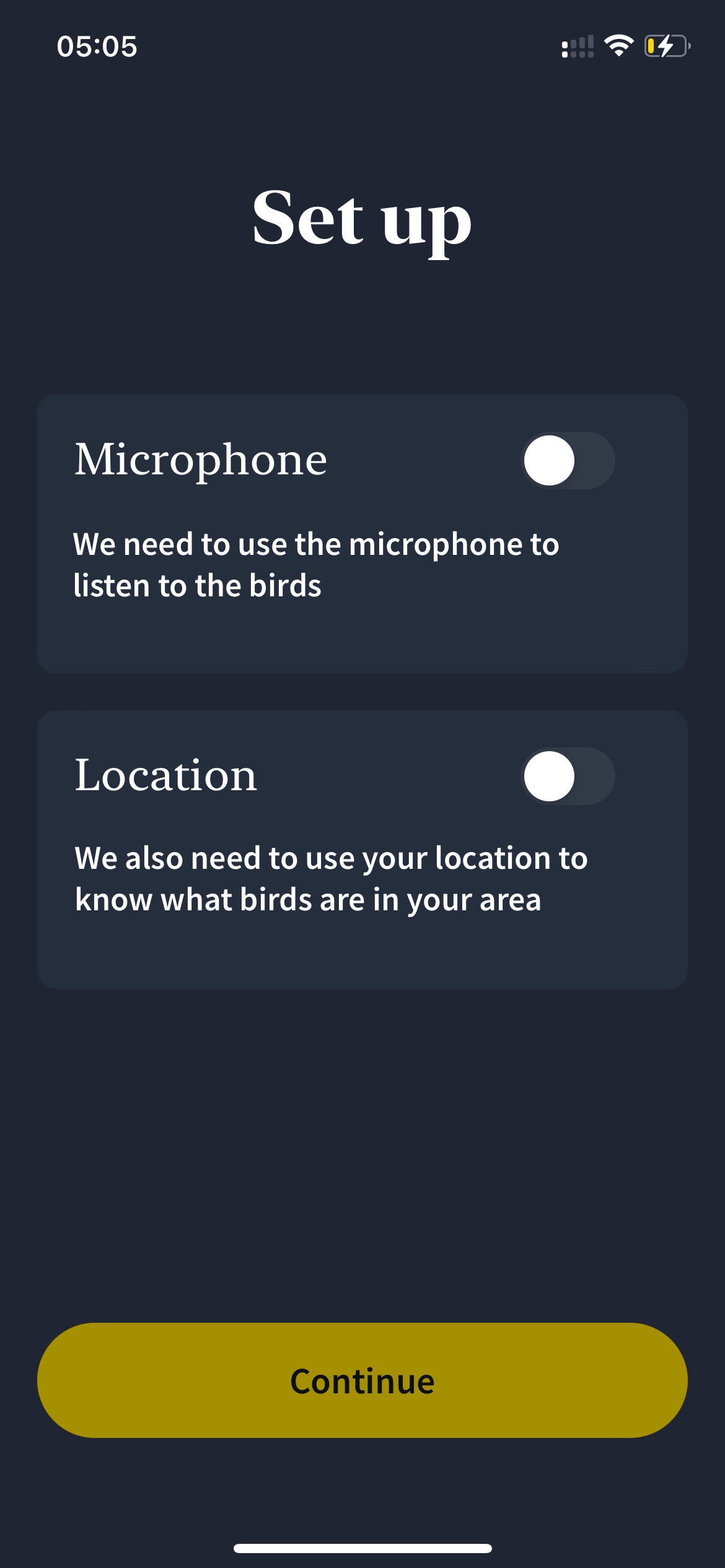 The app allows you to explore the world of birds in a quiz format, which will interest both children and adults. Go on an interesting journey together with Chirrups. Improve your knowledge of ornithology easily and at ease.

European Birds Songs & Calls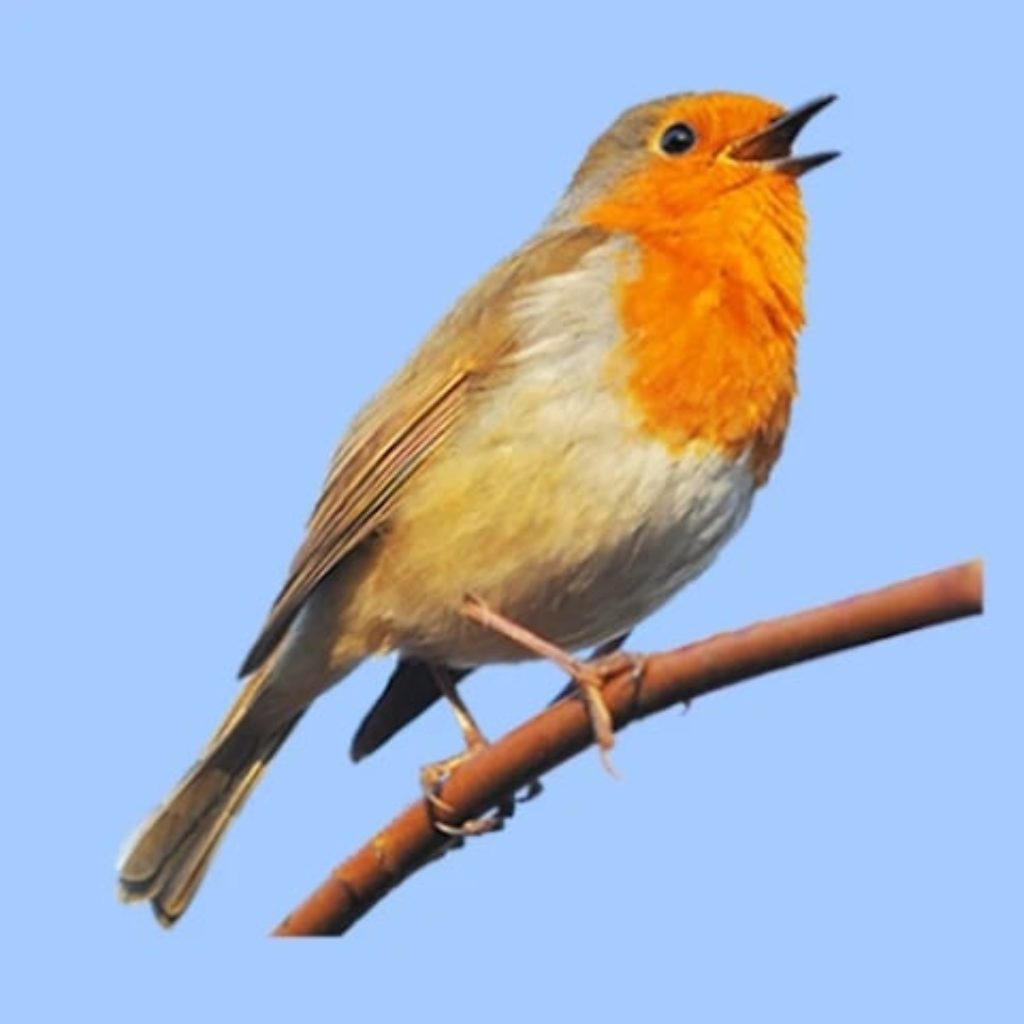 If you love to travel and are interested in the environment, this app is for you. "Bird Voices of Europe PRO" is created for everyone who wants to immerse themselves in the fascinating world of birds.
Get to know unusual species and their character. The work of the program covers almost all European countries. The available version of the app can be found on the official website of the company developer.
"Bird Voices of Europe PRO" contains the sounds and songs of 515 bird species. There are recordings of songs and distinctive sounds for all birds.
These can sound attractive to females or aggressive trills. All recordings can be put on repeat, played without stopping, or at 10, 20-second intervals.
Besides audio recordings, there are all kinds of photos of males and females in natural conditions. You can find out what the singer you are interested in on the hike looks like. And also learn all about the representatives of a particular species.
Open the migration maps, and find out the favorite places and the general population. To get accurate results, you need to choose the exact location, time of day, and approximate size of the bird.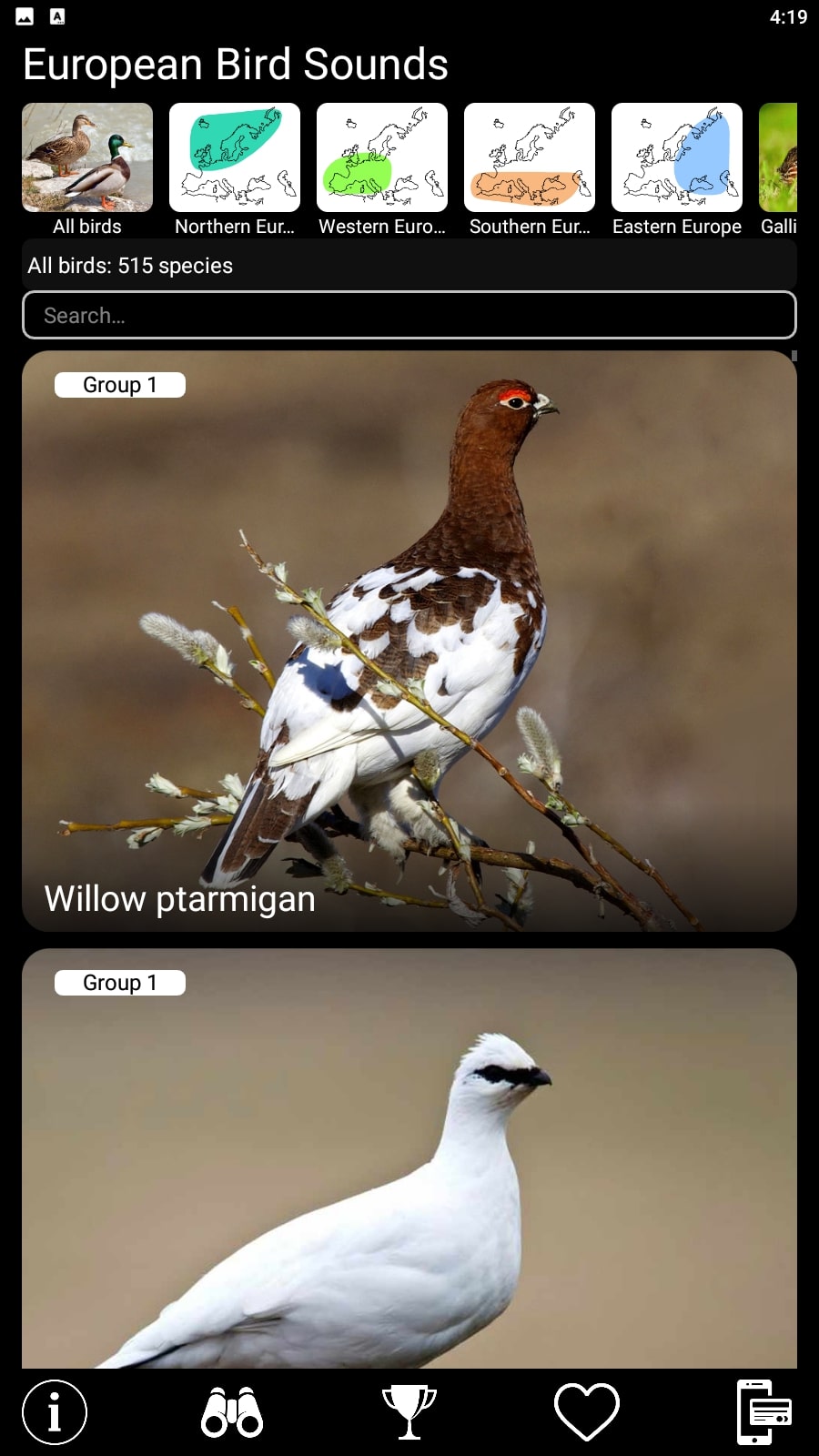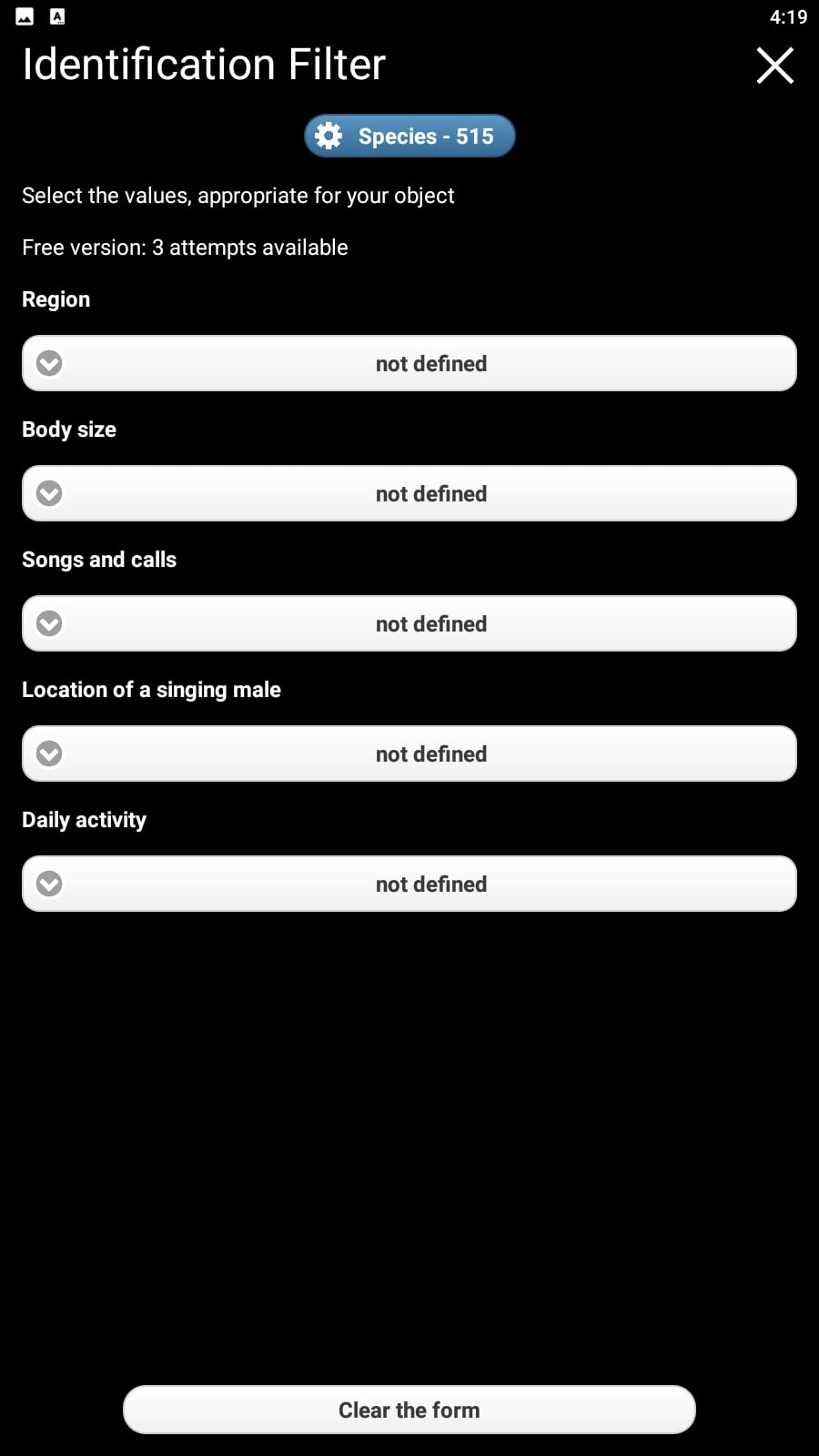 After that, turn on the microphone on your phone and import the recording. Select the species that best fits your description from the suggested list.

Bird Nerd NZ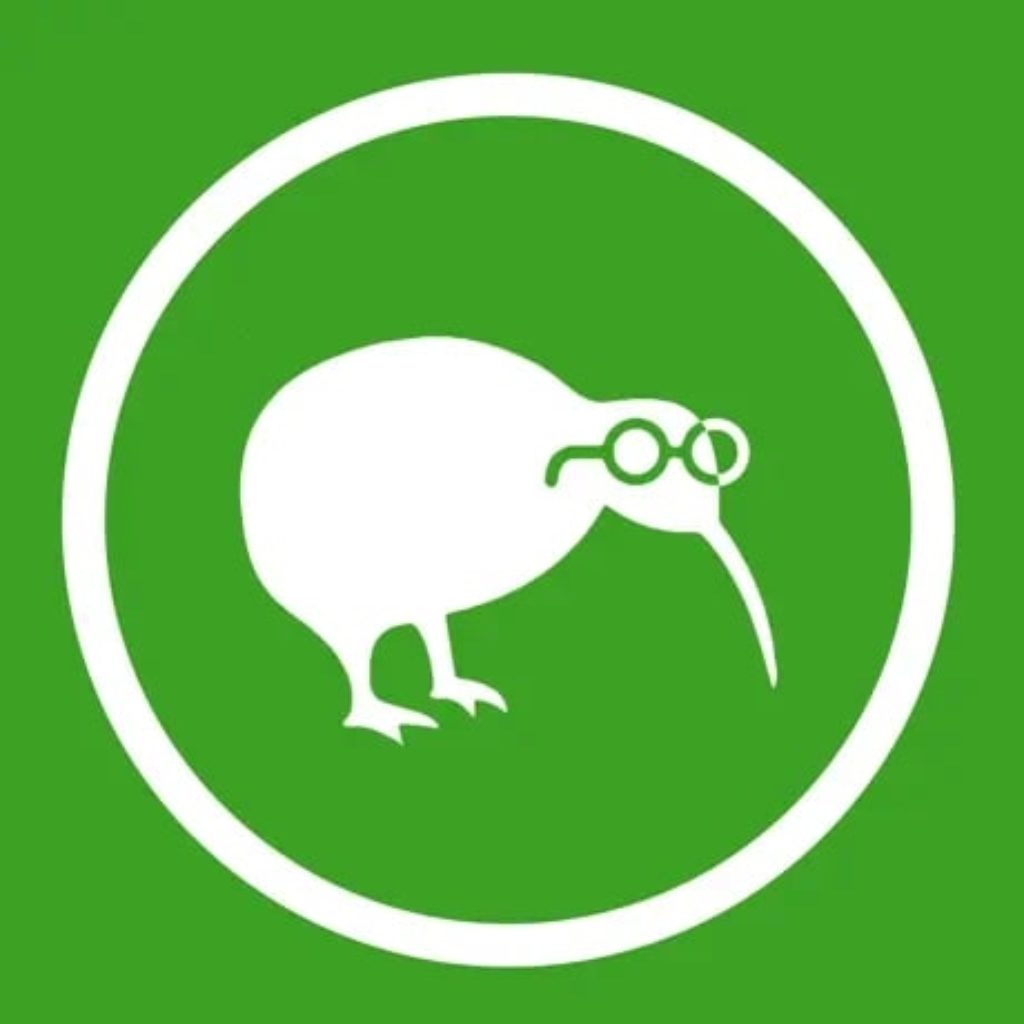 Learn more interesting facts about the brightest and most unusual representatives of the bird world with Bird Nerd NZ.
This app will be a great solution for those who want to achieve high results in the study of ornithology. It will also be useful for experts who want to get only verified and up-to-date information.
The app allows you to quickly and efficiently identify birds that permanently reside in New Zealand. It contains useful and interesting information for those who live here permanently or travel to these places.
You will be pleasantly surprised by the huge variety of bird species. It contains information from renowned experts in the field of ornithology. You don't need to look for a free WiFi hotspot to download the data.
The app works perfectly in offline mode. Record loud trills, songs, and other sounds through your phone's microphone. Artificial intelligence will match your recording with those already in the database.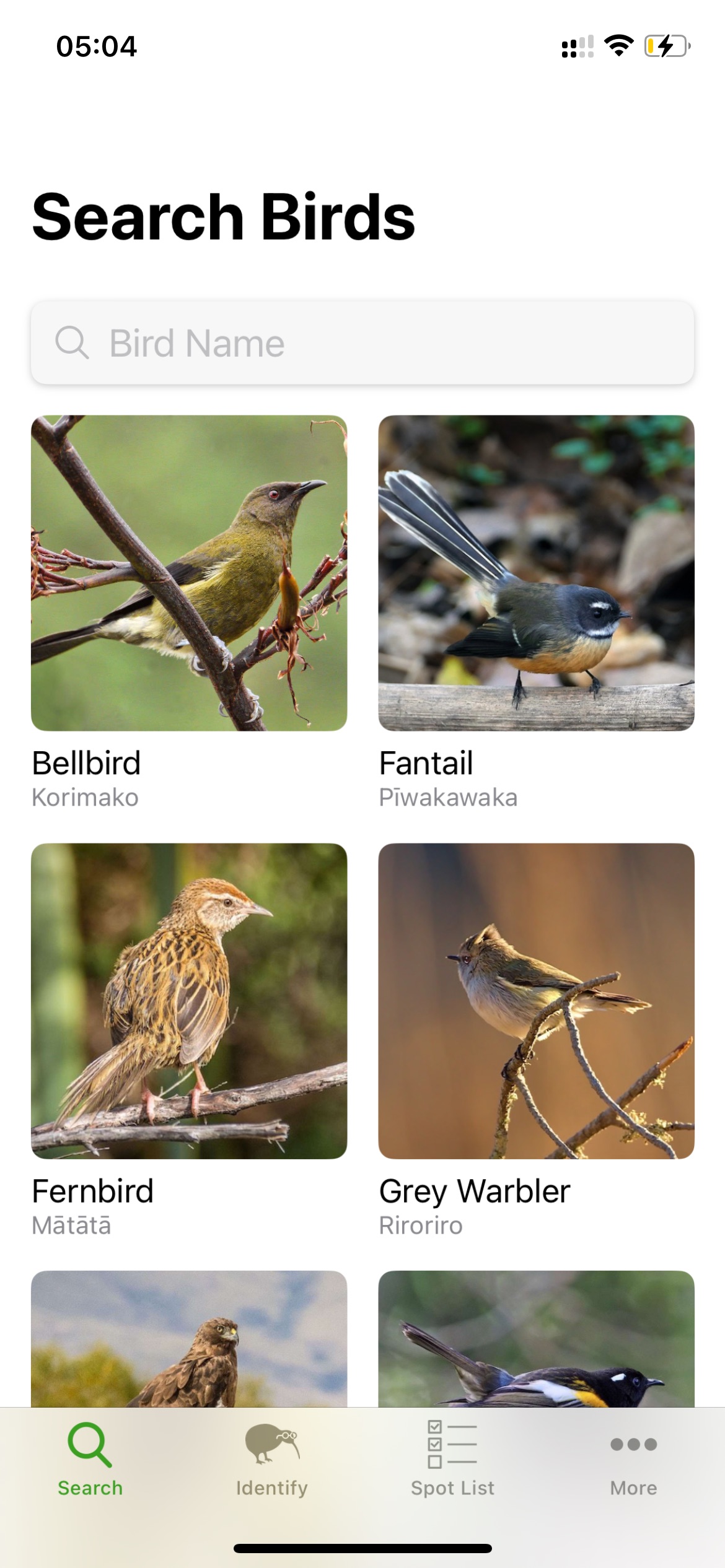 Read interesting facts, listen to bird songs, and view their photos in great quality. Bird Nerd NZ is perfect for anyone who likes to learn new facts without the hassle and time-consuming search.

Bird Call Identification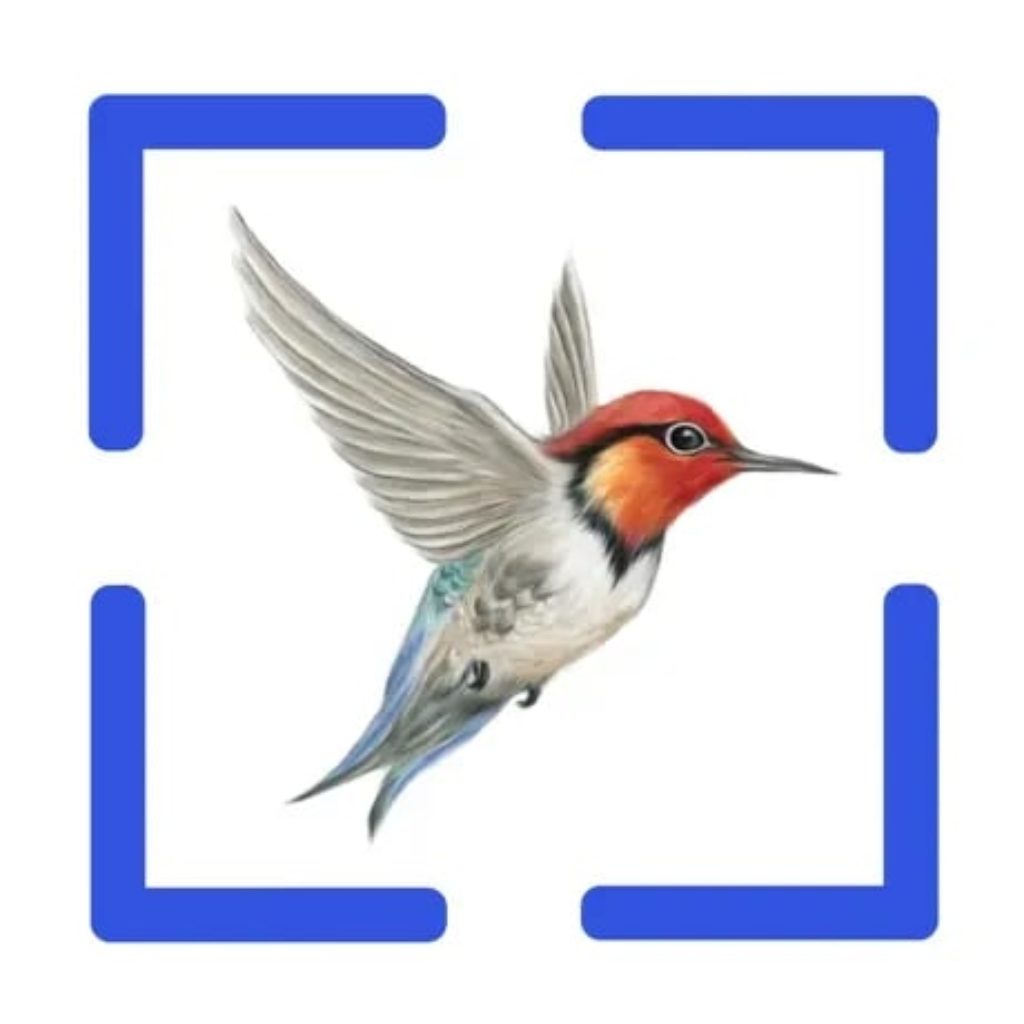 The cutest and most useful app for identifying different types of birds by their voice. Bird Call Identification is designed in pleasant colors and natural themes. The app opens the door to a world of sounds of several hundred birds.
Record the song of any feathered singer and start searching. If the identification is successful, you can learn maximum interesting details about the life of this species.
There are collected songs and sounds, as well as beautiful and original photos against the backdrop of nature. You will get to know information about the life of birds and learn their habits and habits. This data is constantly updated.
Here are collected the most recent and interesting works of world-famous ornithologists. You will be able to see a detailed map of the area and determine migration routes. Maps are useful for those who want to see live representatives of a particular species.
Bird Call Identification works with several databases, so the probability of bird identification is high. The app will be useful for children and adults.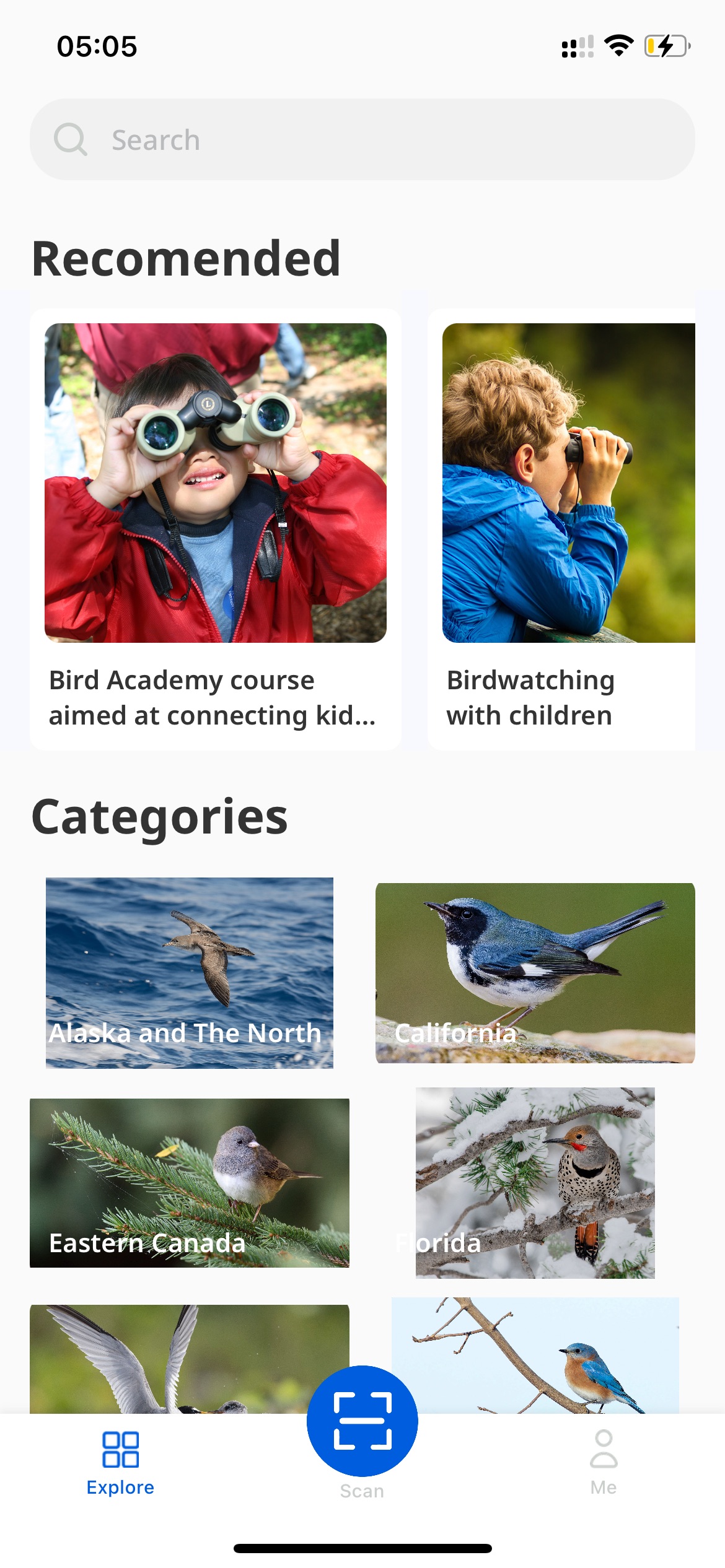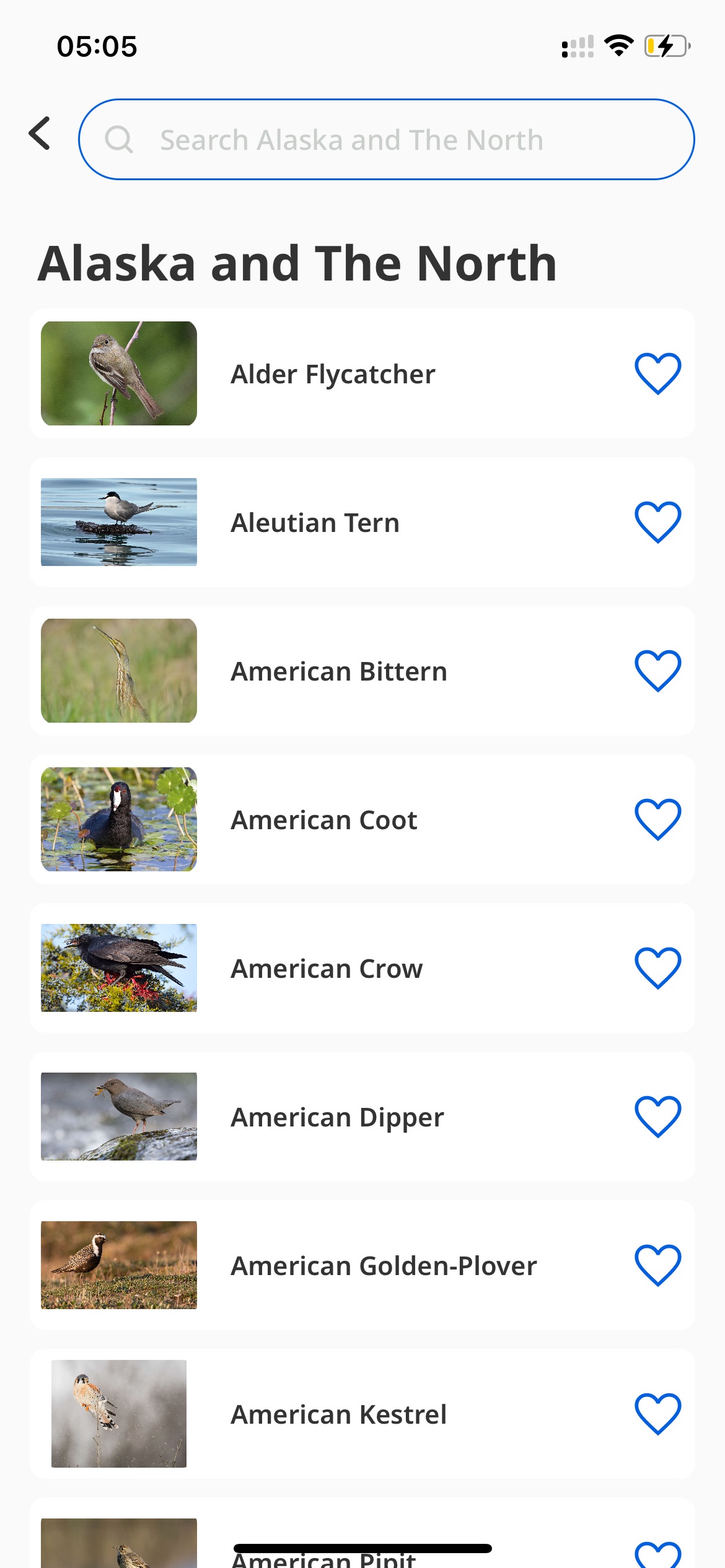 Try a quest or quiz to spend time in nature with maximum benefit. The app is free, but you can buy a Pro account. With it, you will discover even more useful features.

You may also like: 7 Best Leaf Identification Apps for Android & iOS
BirdNerd: Bird Song Identifier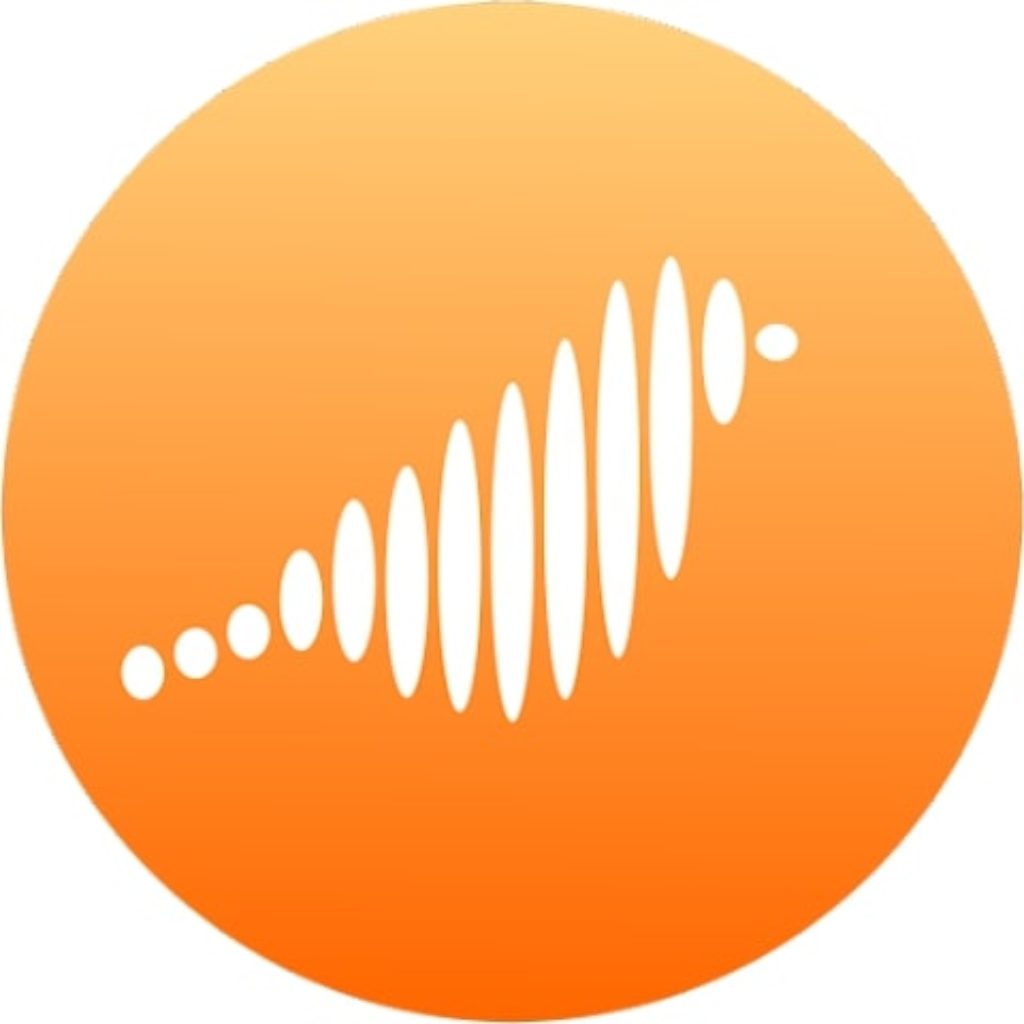 A new way to find a bird that shows its vocal capabilities. With BirdNerd you won't have to guess or argue with your friends about what kind of bird woke you up in the morning.
The app will be relevant for travel enthusiasts who want to get the most out of it. Using the mobile vocalization identifier is very easy. All you have to do is install the app and turn on the built-in microphone.
The app will automatically run a search on the collected song collection. It is currently under development, so we are open to your questions and suggestions.
Despite the fact that the app appeared recently, it is successfully used by more than 100 thousand people. BirdNerd minimizes the influence of extraneous noises, such as car traffic, wind, and rain noise. Even in unfavorable conditions, you will be able to identify the bird.
The basis of the app is a trainable neural network. The more records you provide, the more accurate results you can get. The program requires a constant Internet connection, which makes it difficult to use in remote locations.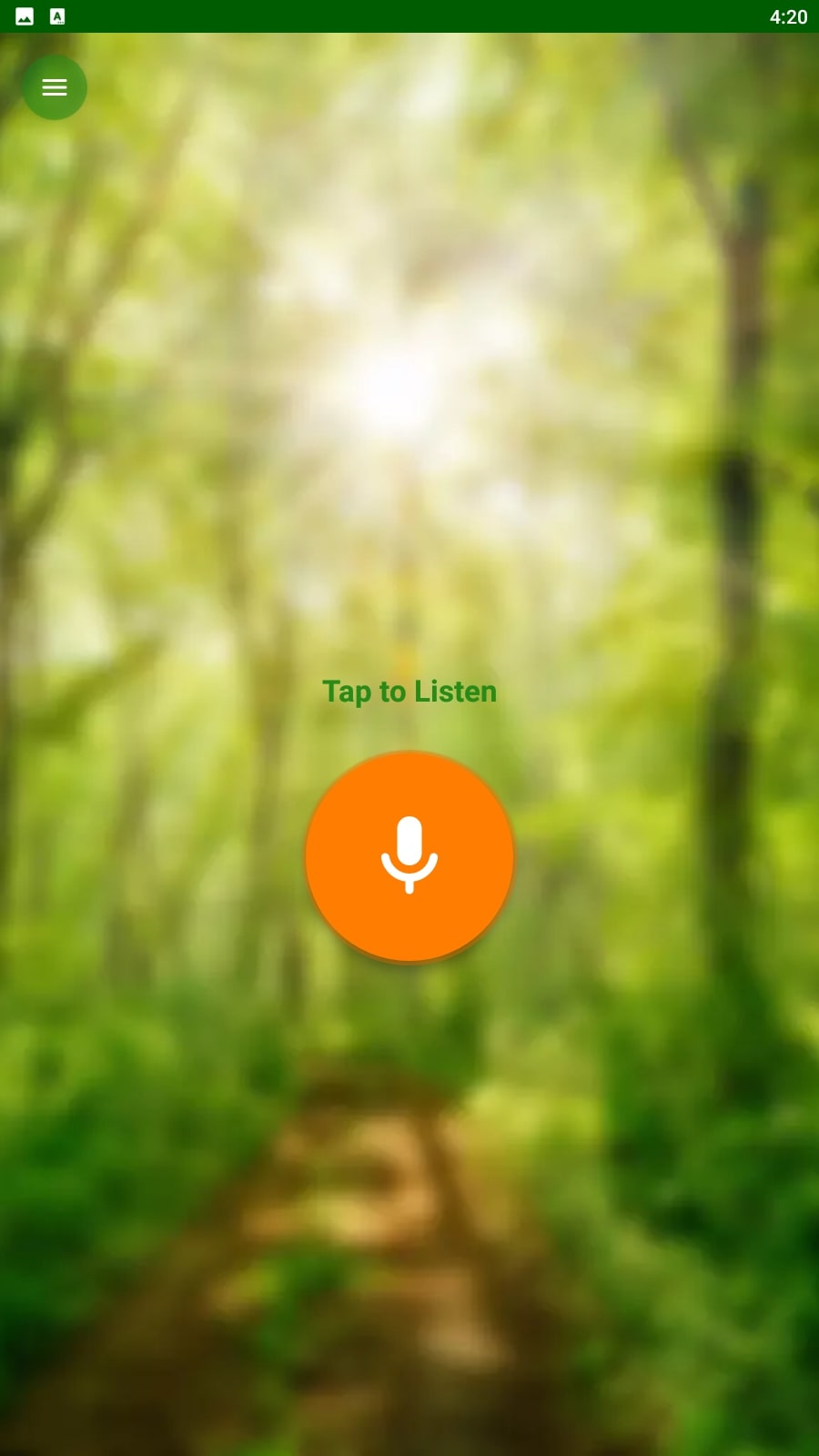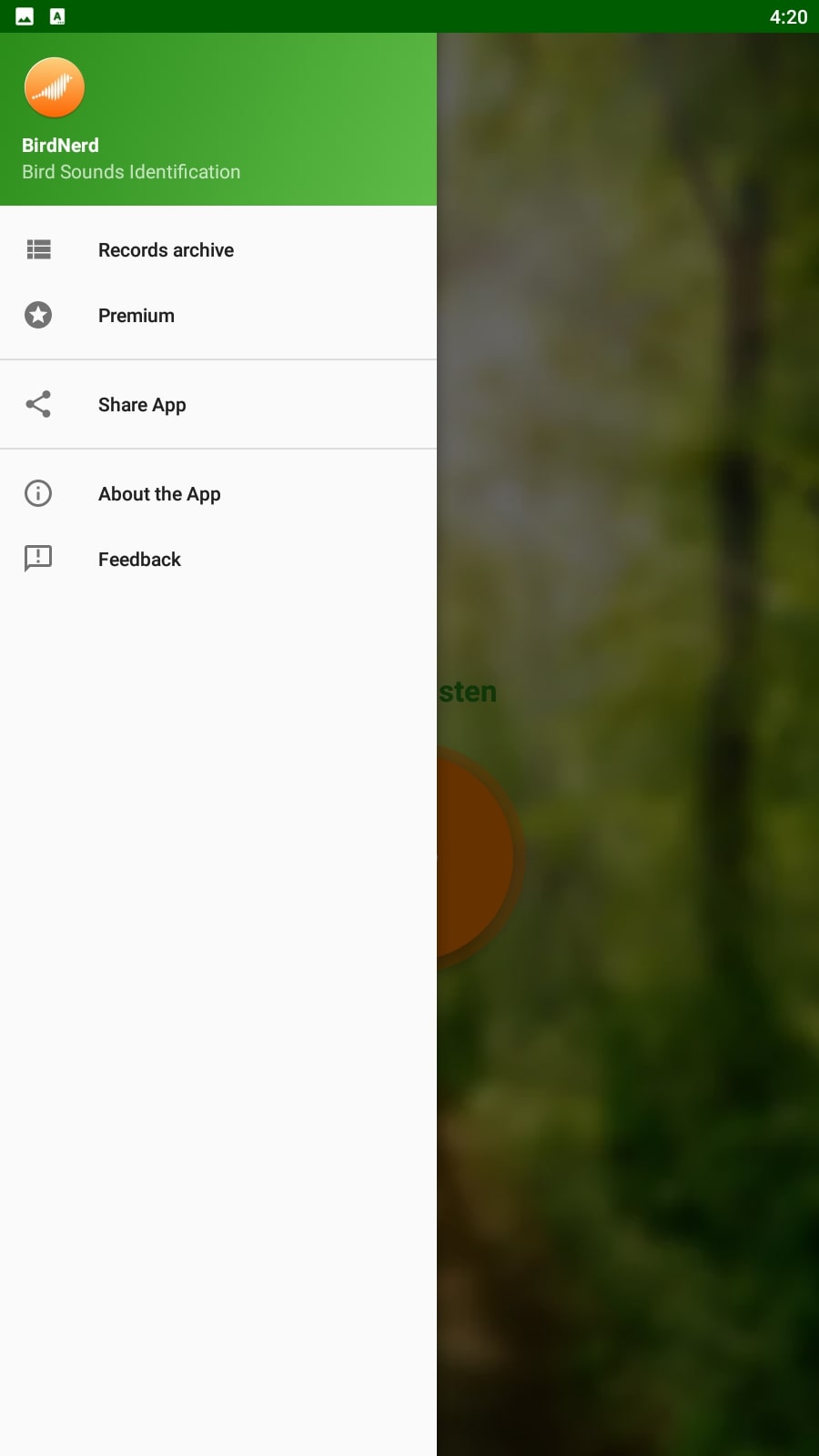 Most of the suggested birds can be found throughout Europe. Yet, the collection is constantly being updated. The app takes up only 7 MB and is invaluable for bird lovers, biology students, and practitioners.