Photo editing is a very habitual and routine thing for those who have to publish any content on Instagram, Facebook, or Twitter. However, video editing may puzzle even an advanced user of those multiple apps like Photoshop. Let's see what you might have missed while avoiding apps for video enhancement.
Apps created to enhance the quality of your videos can do a glut of things including photo editing that may be very useful as the material used may be different and there is no need to change the app.
As for the average quality of video-enhancers, it is overwhelming and it will be impossible to single out the best of the best because there are all, imaginable and unimaginable features: zoom, trim, split, cut, copy, rotate, control volume, speed, add sound, music, voice, stickers, effects, frames and it is only the beginning!
Moreover, they are not hard to work with and can immensely ease your life. If your interest entered only on adding text to videos you may look at our article about the best apps to write text on video.
This article is aimed at covering the best apps to enhance video quality on Android & iOS, their main features, and merits.
AI Video Enhancer – HiQuality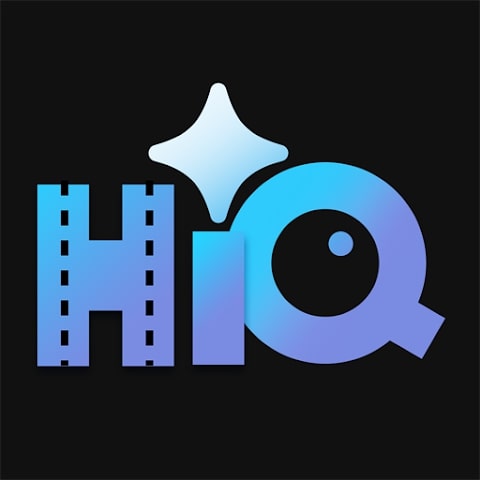 HiQuality is a video enhancement app using artificial intelligence and modern technology. The app has many tools and technologies that automatically analyze your video and improve its quality.
With this service, you will be able to remove noise, anti-aliasing, and other defects, which will greatly improve the clarity and realism of your video.
The app allows you to adjust the contrast and brightness of your video directly within the app. You will be able to transform dull and faded videos into bright and saturated ones, which will make them much more attractive to watch.
You can also remove unnecessary objects from your video and add extra ones. Trim and edit videos in the app. Remove unnecessary fragments, merge multiple video files, add transition effects, and customize the playback speed.
The app saves your videos in their original quality, with no data loss. You can save your videos in different formats and export them to any platform. Customize the resolution of your video files to make them of higher quality.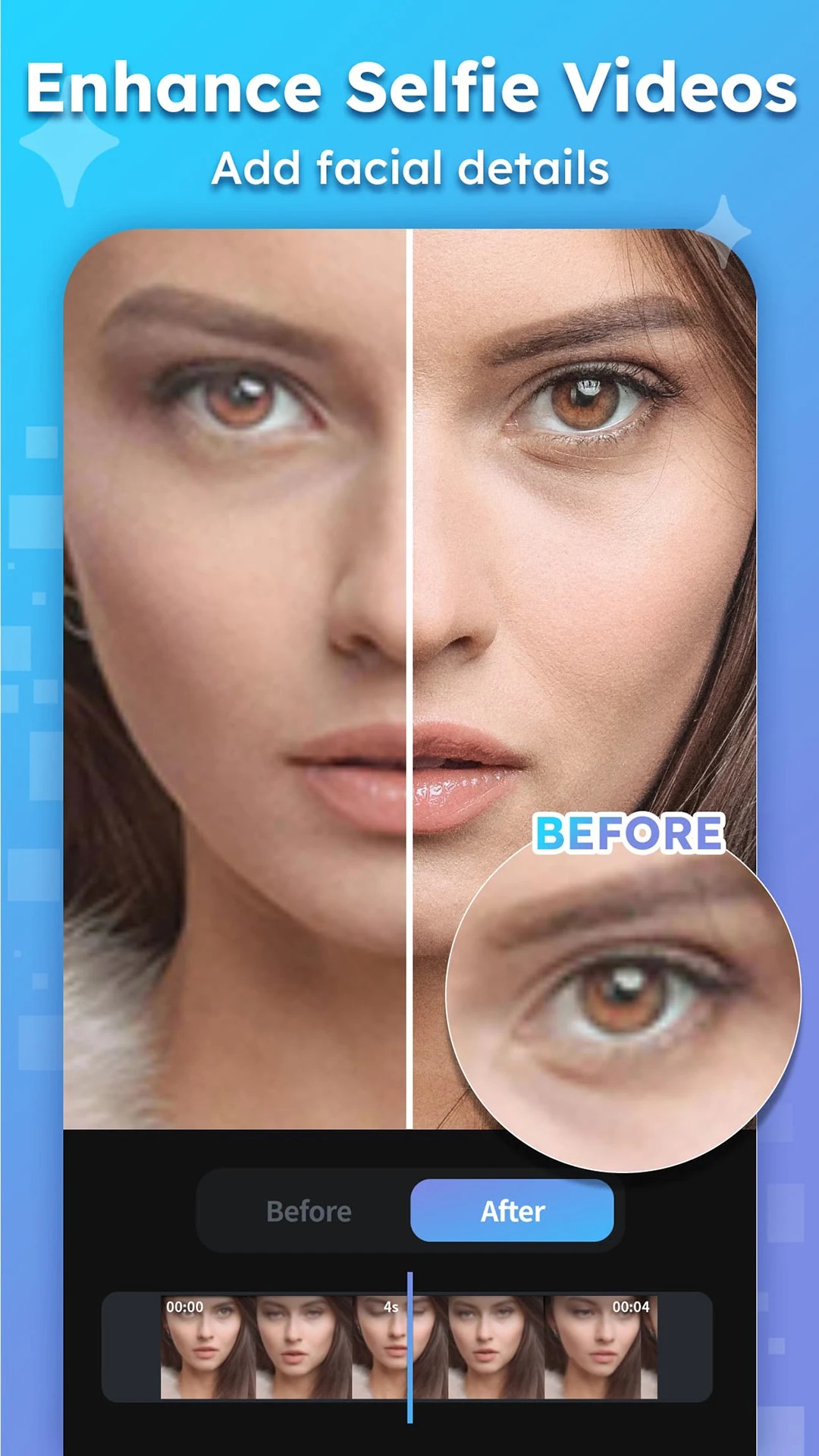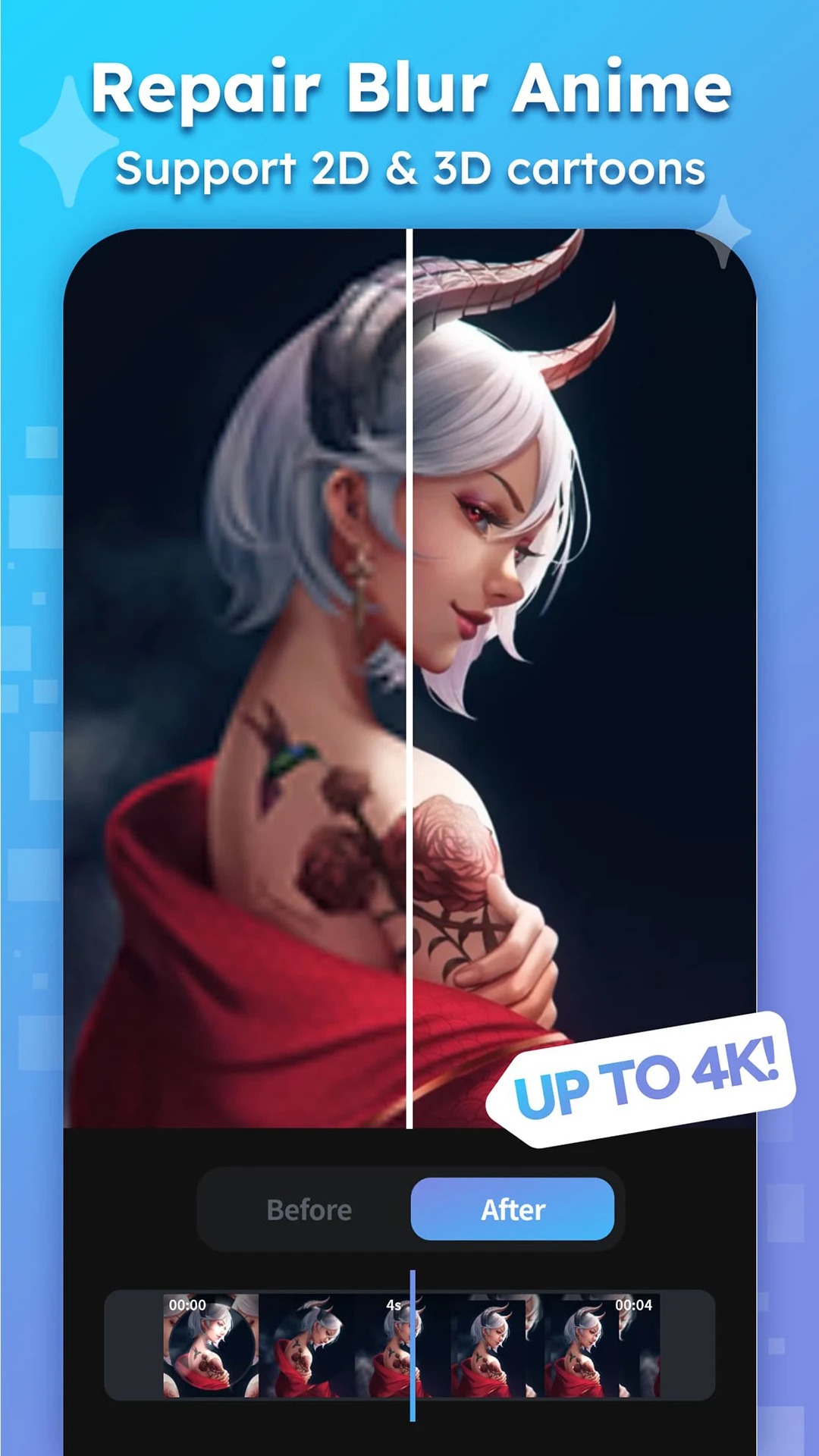 FlimoraGo – Video Editor & Maker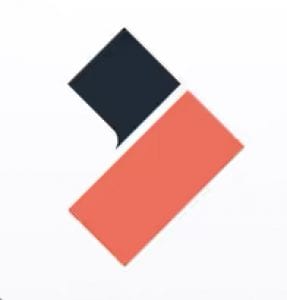 The most popular and advanced app for editing and enhancing videos is FlimoraGo. This app provides all functions to create an adorable video: cutting, trimming, color editing, sound adjustment, design tools like stickers and text of different fonts, etc.
You can start out with some easy steps: drag clips, bond them and support with music. While improving a video, you can remove background noise and external unneeded sounds and add some music taken from the app, your device, or recorded.
There are a lot of layouts, overlays, and filters that enable you to express your creativity and make a unique piece of art in motion. The work may be based on several videos and there are some actions for PIP creation. Plus, you can find more useful features in Effect Store.
It is also possible to save it in HD format for further release on the social web, like Instagram, or for other purposes. If you want to make a video for TikTok, you may find the necessary apps in our article about the best TikTok video editing apps.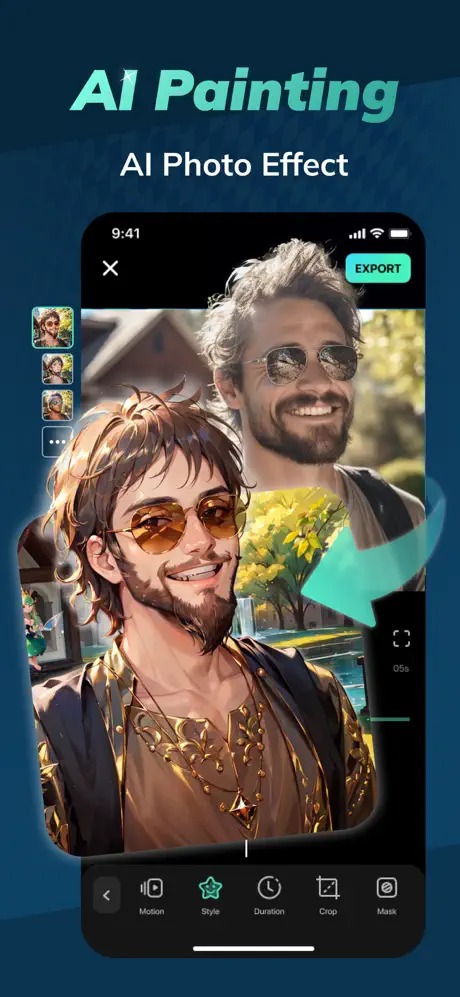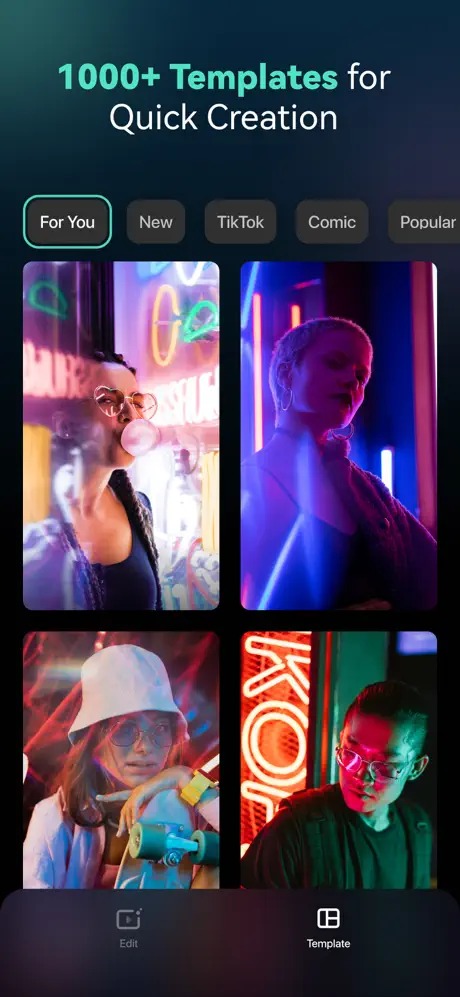 InShot – Video Editor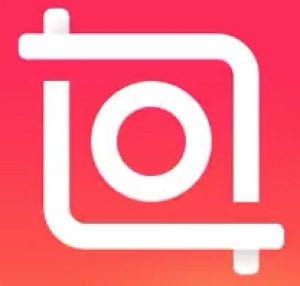 InShot will help you to enhance any video as well as to create it from nothing. The app possesses all basic functions to do with clipping, cutting, and speed control. Moreover, there is a multitude of possibilities of how to decorate video with special frames, text, animated labels, or emoji.
Make up the style and the shade of color to make it more impressive and catching.
It is convenient to adjust sounds, effects, and background music because there are tracks of different colors representing supplementary features and their duration along with the video itself. To be sure that you have set everything as you wanted, you can preview the video.
In addition to video editing, this app works with photos too: diverse filters, stickers, and other tools are presented. Notably, you can customize the size according to the social web where you are going to publish your audio-visual content: Instagram, TikTok, YouTube, Facebook, etc.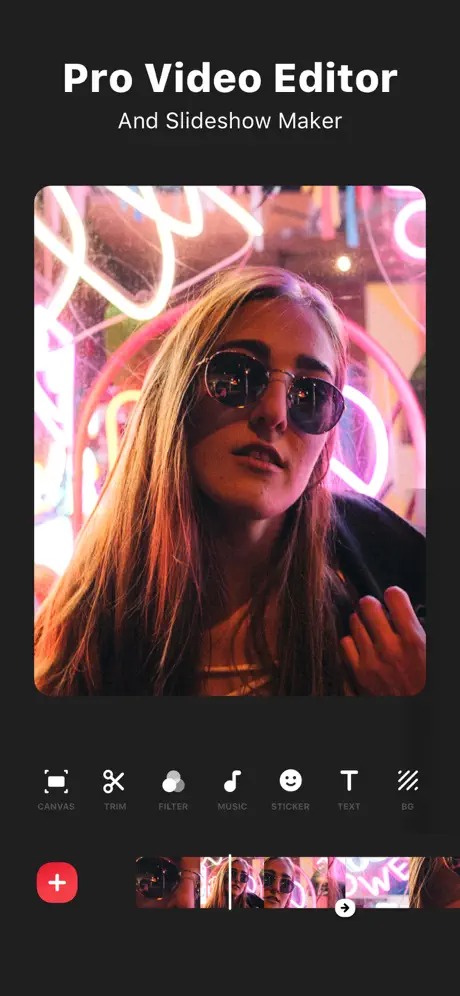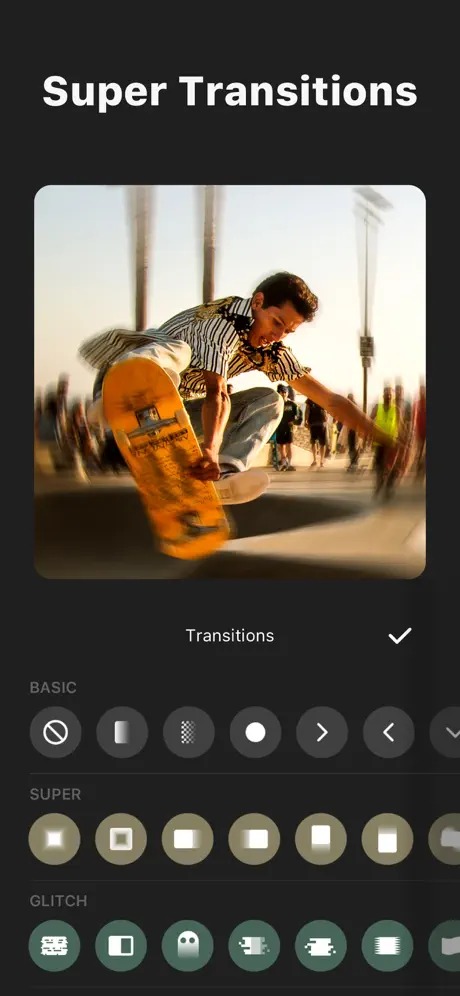 VivaVideo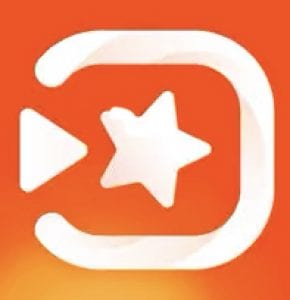 VivaVideo has generally all the same regular functions of earlier previewed video maker and editor apps: working with the style, color, layouts, blur, definition, and adding objects like photos, stickers, and pieces of text.
Music and sound enhancement is also possible at the advanced level as the app works with any uploaded audio file from your device. In addition to video enhancement, the app deals with slideshow and collage making; to find out more about apps for collages see our article about the best apps for combining photos.
Its work is pretty clear as you have adjustable tracks marking the beginning and the ending of the tool added to the video. There are some basic effects that you can choose from, as well as create your own design features.
After all, impose the video resolution that you need and share it with friends.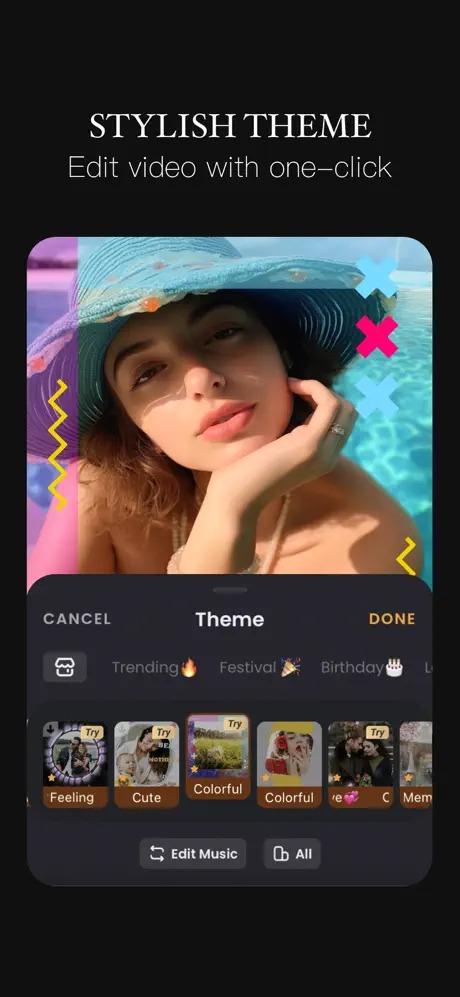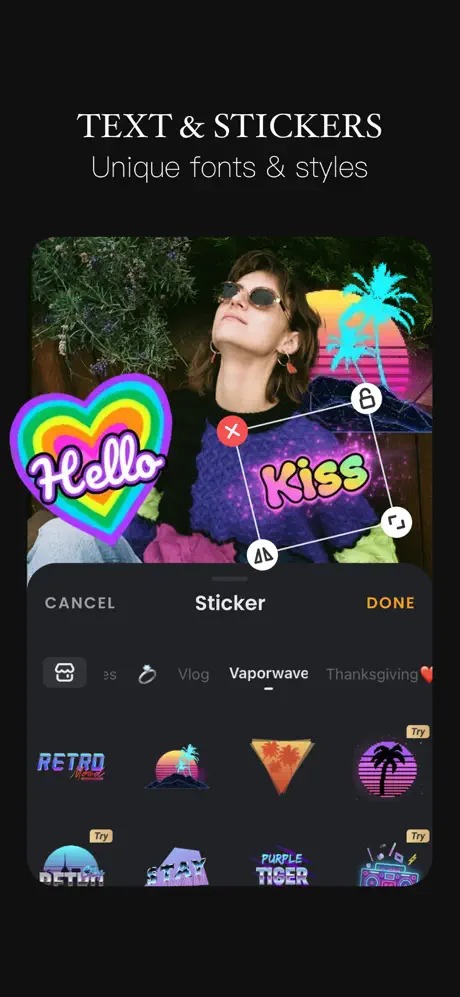 Videoshop

– Video Editor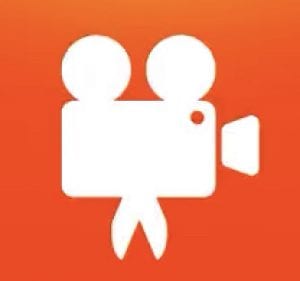 One more app for video enhancement is Videoshop which gained a very good array of positive comments from its users.
Its functions are presented also for professional video editing and they deal with the length, quality, design, sound, and composition as well as previous analogs. So, it is more than ample for your audio-visual art.
What is worth special attention is the lip-sync tool; Instagram and TikTok lovers will certainly appreciate this feature. The app also supports multiple layers at once, so some videos and photos may be played against the background of others to create stunning effects.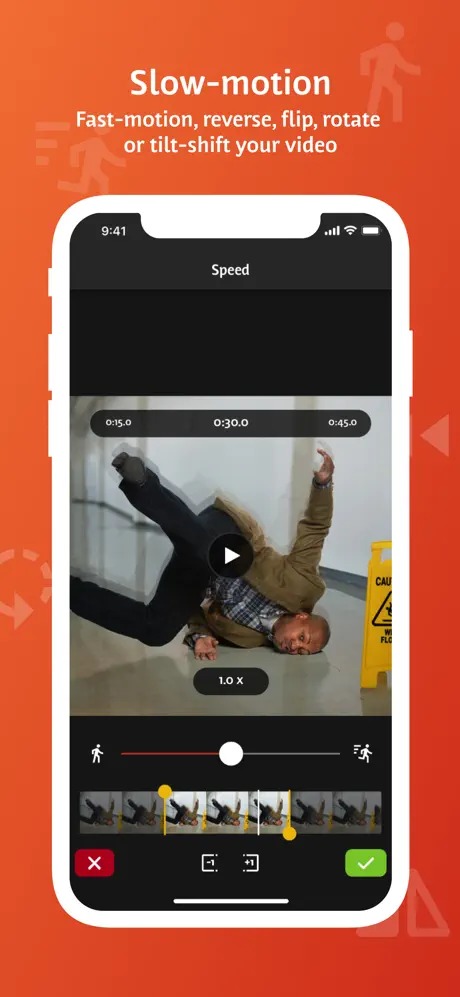 VideoShow Video Editor & Maker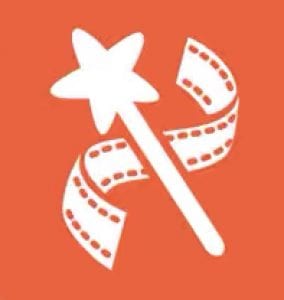 Videos may be also edited in the VideoShow app which includes all stunning, popular, and awe-inspiring themes, effects, and tools for your video clips. It is very approachable and has around a hundred songs and music compositions to be added.
Some additional decorations and text may be also applied to the video. As for your voice, you can change it into like a robot or minions to make it cuter and funnier.
Generally, it has a variety of functions as previous apps. Although, there are several things that should be paid for to be used in your video: watermark removal, scrolling subtitles, etc.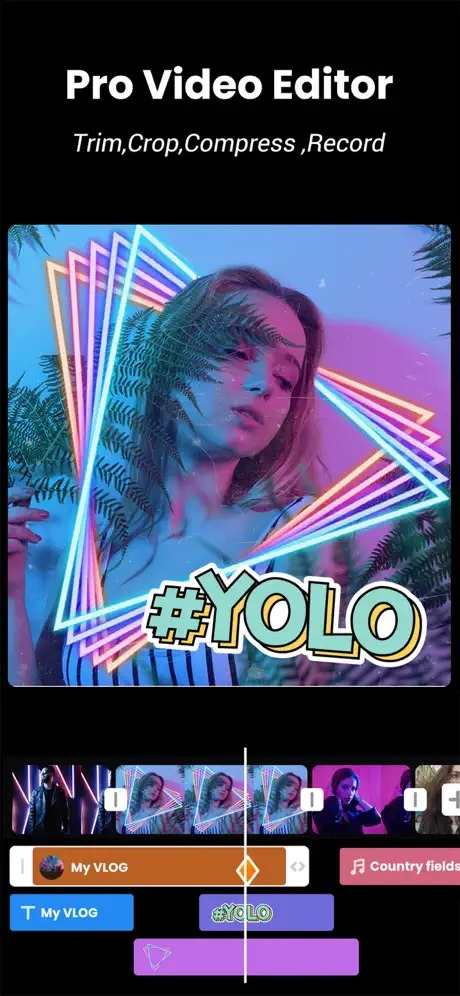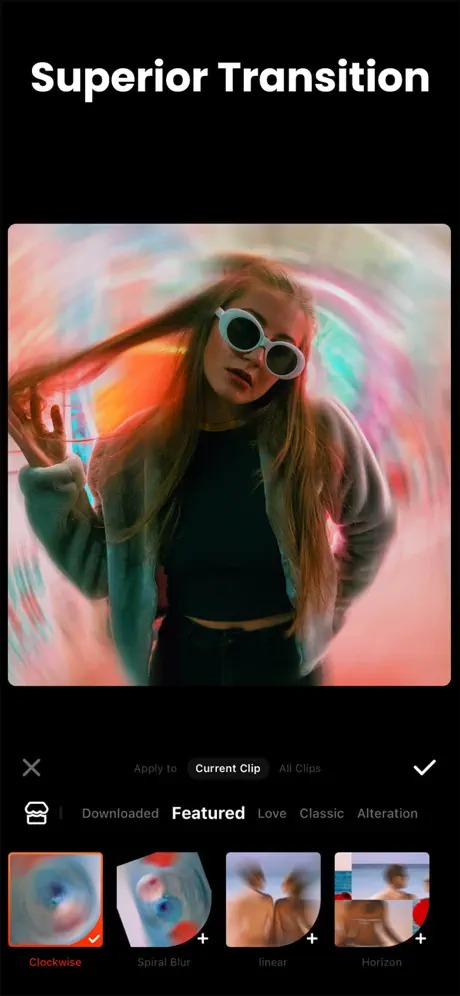 PowerDirector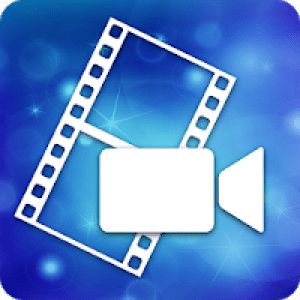 A very powerful and nice app to deal with videos PowerDirector seems to be pretty simple to use and will satisfy you with its broad array of functions.
It works in the same way as previous apps: upload videos from them, choose the speed, and color, insert some text, visuals, and music, and make fitting transitions between clips, and all this is performed on tracks with moving items. Functions are as usual great for professional editing and have a magnitude of filters, so don't worry about the style to choose.
Although, there are some purchases for certain features that might play a cool decorative role in your video.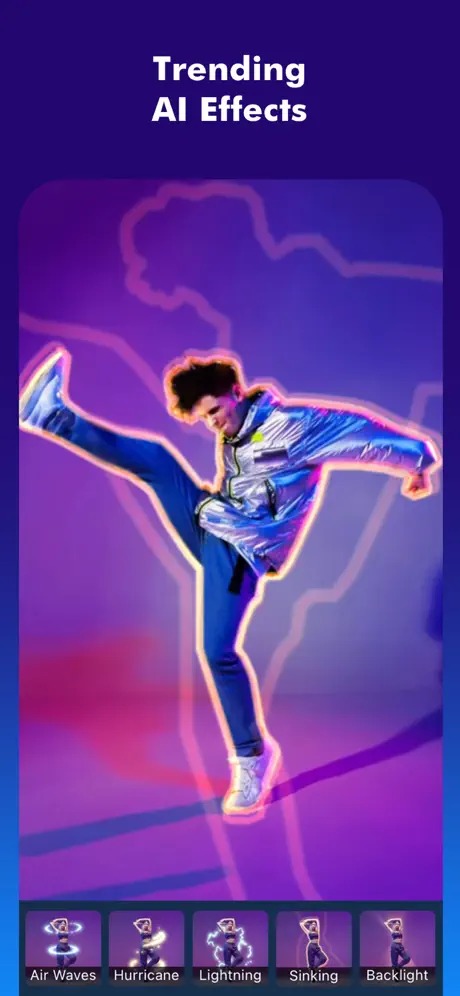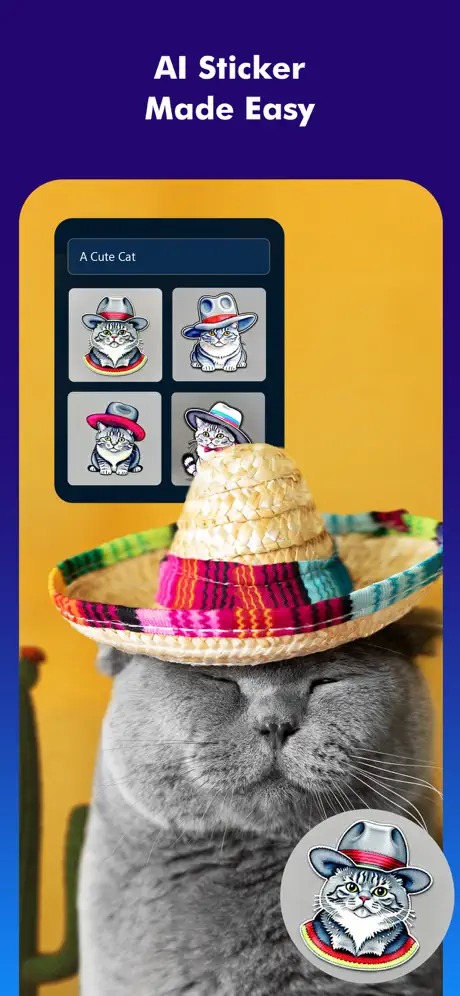 Videoleap Editor by Lightricks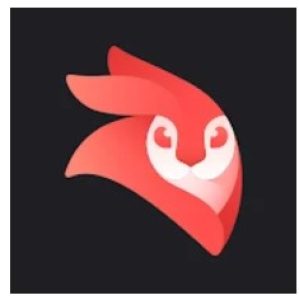 Videoleap is a photo editing app that you can also try to use to increase the quality of your video.
This can be achieved by using the standard process of video editing, e.g. applying filters, and effects, converting the video, and so on. You can also change the resolution of the video when you are exporting it to your device.
You can convert your videos into various formats and thus also increase their quality of it. Apart from that, Videoleap, allows you to apply color correction to the video and it can also increase its quality.
When you are editing the video, you can see the timeline in the lower part of the screen which is super easy to manipulate. The overall interface design is quite nice and user-friendly just like in top video editing apps.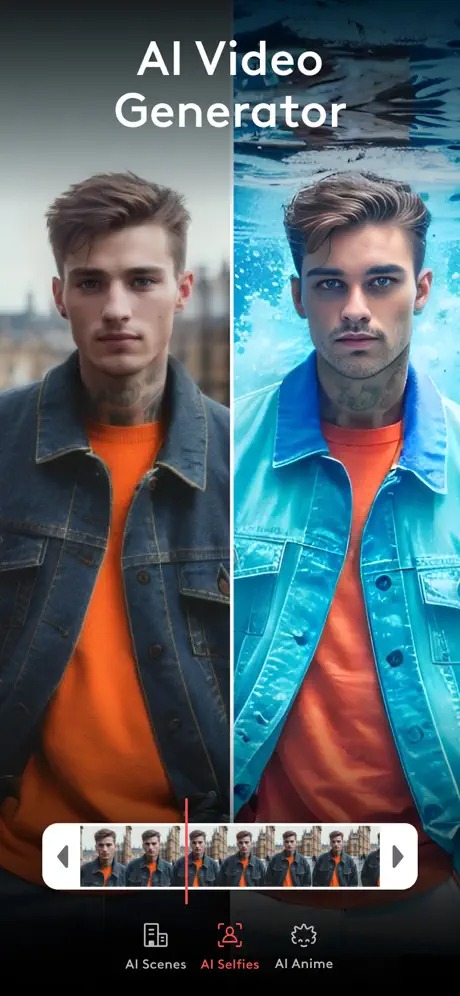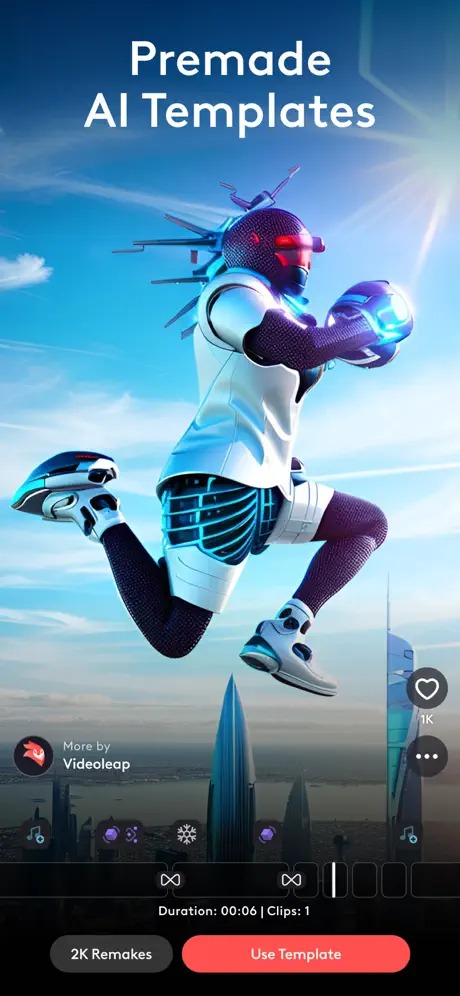 KineMaster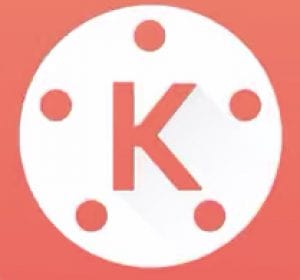 To boost the quality and the look of your video KineMaster should be your go-to app. It is very convenient as easy-to-use with intuitive settings and clear tracks signifying applying features.
The number of layers is unlimited and includes animated stickers, emoji, and modern music that may be attached to any part of your video already trimmed and cut. Several videos may be played along with different effects implemented. Moreover, your photos may set in motion to be like gifs and support the action in a video.
Then, choose the format and the place where you want to keep or publish it. The app is no different from previous apps and includes the same array of tools. Its interface is really convenient as all functions are on hand and you don't have to search for them.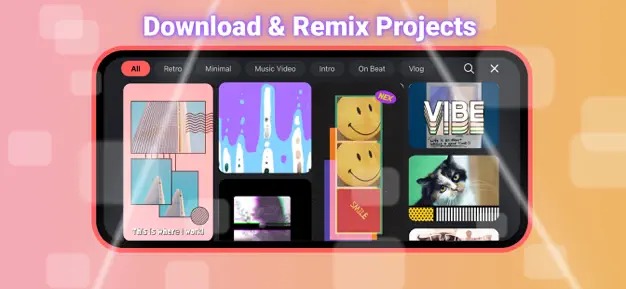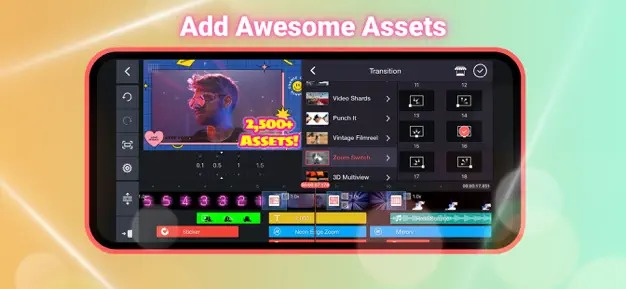 The Video Converter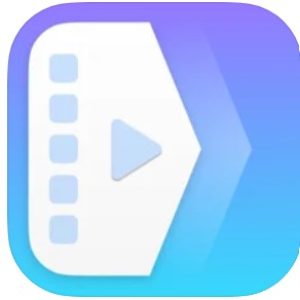 This video-converting app doesn't belong to the category of the most popular video editing app, but it is definitely representative of high-quality apps without loud names. As you can understand from the name, this is a video converter for your phone that can turn any video into a new format.
Many times the quality of your video can be increased just by converting this video into a different format. Eventually, the end results heavily depend on the power of your device, but this converter really allows you to increase the resolution of the video before the converting process.
For achieving the best effect, we highly recommend converting to the AVI format. However, be prepared that this also means the weight of the file is going to significantly increase.
To add more fun to the photos that you are going to work with you may find the greatest app in our article the best photo booth apps.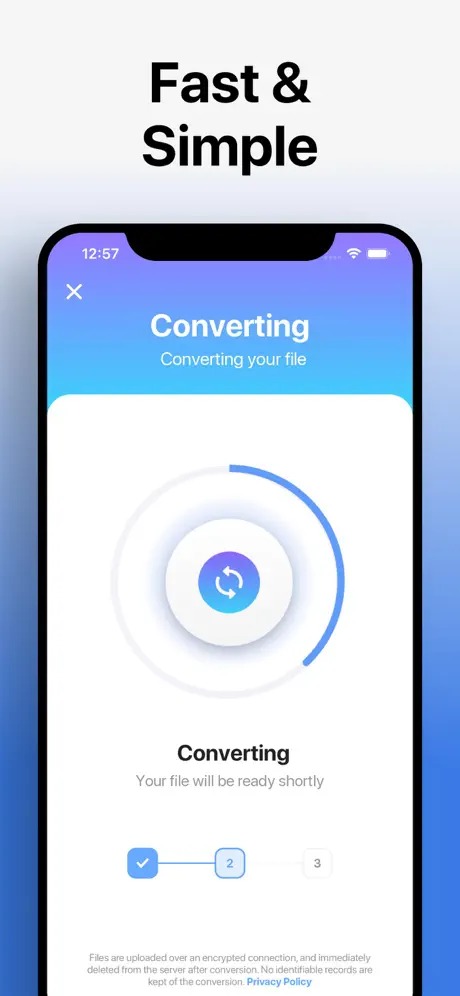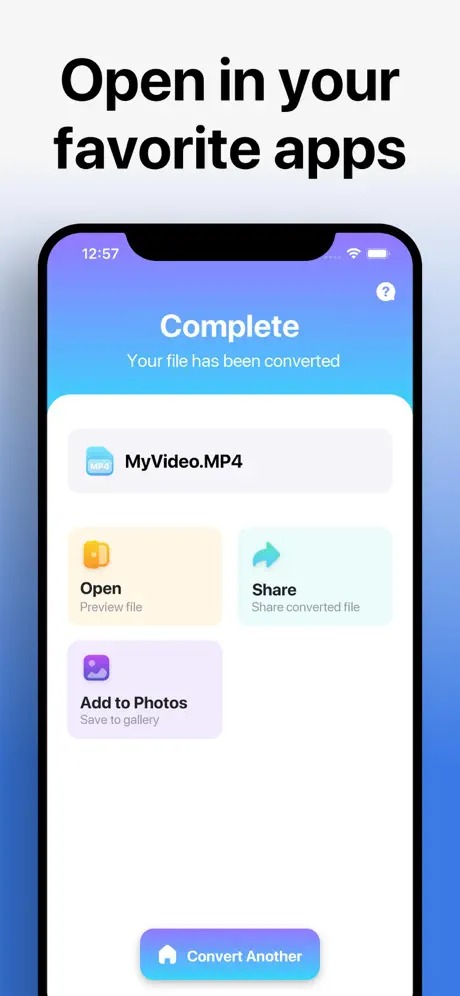 Splice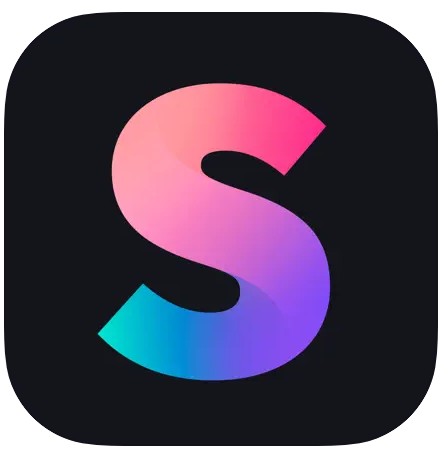 The Splice app allows you to mount videos at the highest level. The app has many tools that will help improve photo or video material.
Consider them in more detail:
You have the opportunity to glue several photos/videos and choose the transitions between them (a huge selection of different effects for sticking fragments)
To the project you can add text or subtitles (subtitles are available only in the pro version);
Add different sounds and voices (unfortunately, adding music can only when buying the pro version);
Overlay photos/videos on each other;
The app has a huge selection of effects, but they are also only available in pro;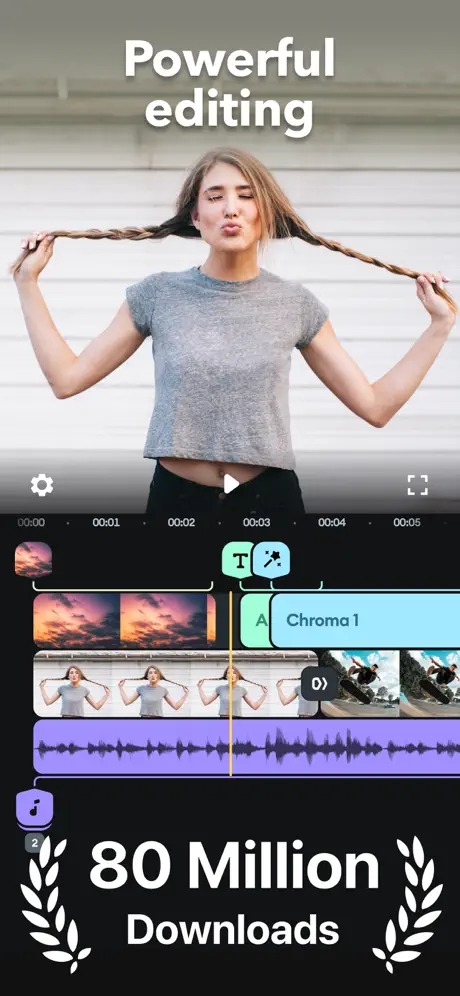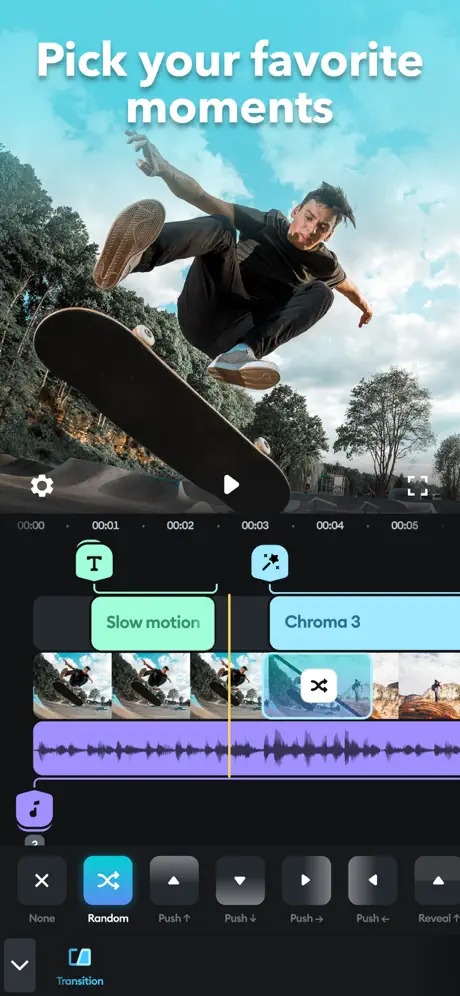 CapCut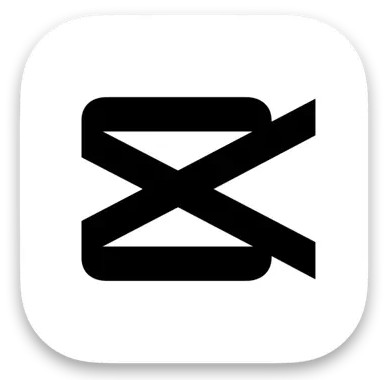 CapCut app is a stunning photo/video editor. The application has a visually pleasant interface and simple design, which is why it is easier to use the application.
The app is a lot of features, but it is impossible to describe absolutely everything, we will deal with the most important (all of them are in the bottom line):
You can change your video, namely: speed, style, volume, photo format, or video, as well as extract sound, cut objects, add animation, split the video into parts, or delete something.
Do something with the sound, namely: put some sound, add sound effects, extract sound, or voice the video yourself.
Add stickers and text.
Overlay photo or video and adjust multiple overlay settings.
Add various effects or filters (also a huge selection).
Edit format and canvas.
Adjust brightness, contrast, saturation of colors, and so on.
In general, if you want to improve the view on all parameters in the editor with many features, CapCut is the best option.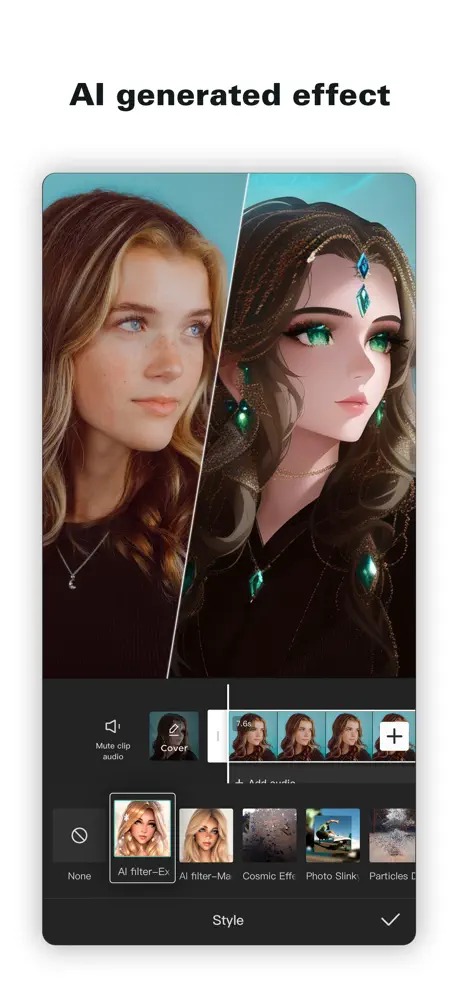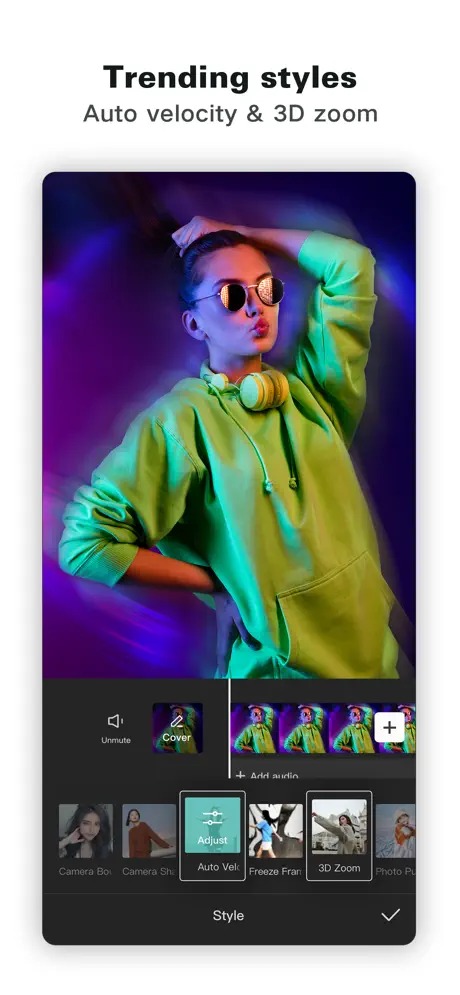 Movavi Clips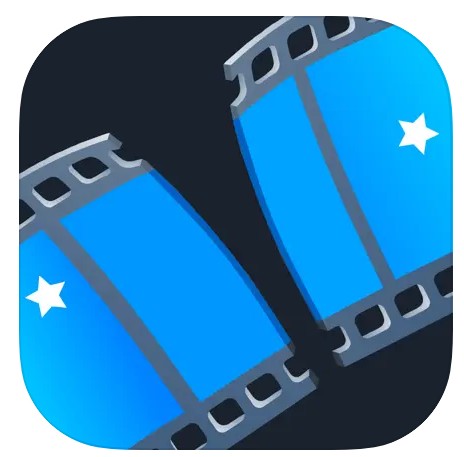 Movavi Clips is an excellent photo or video editing application. It does not have many features but still excels with the built-in.
With this app you can:
Change video speed;
Add audio to photo/video as well as various effects, and text;
Voice photo or video (paid subscription);
Make beautiful transitions;
Adjust photo/video size, rotate if necessary;
Overlay photo/ video on each other (paid subscription);
Movavi Clips has an excellent interface and nice design, but the only downside is that many of the necessary tools are paid for.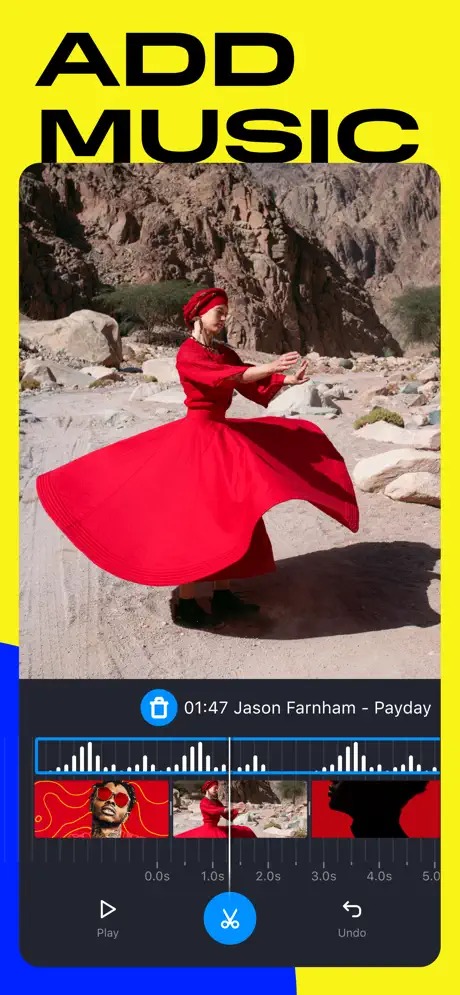 Picsart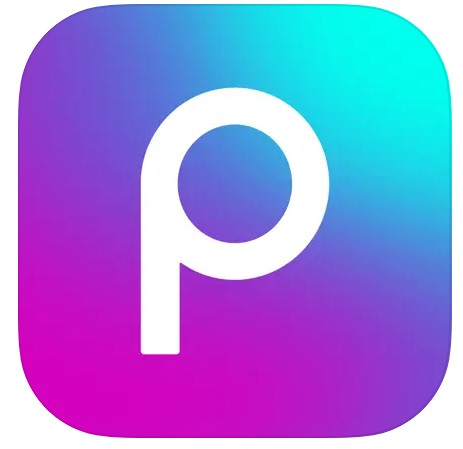 The Picsart app also has a large set of features. It is great for improving or editing videos.
In the bottom line of the application are the tools to:
Trim video;
Add sounds, audio, effects or filters, stickers, and text;
Edit video (fill, divide, delete, temp, freeze, reverse)
Adjust brightness, contrast, color, tone, and so on;
Make a copy of the video;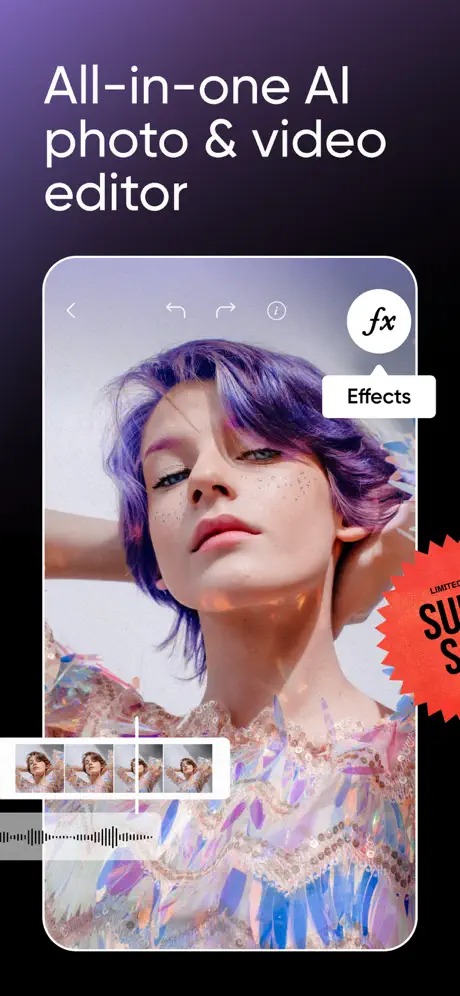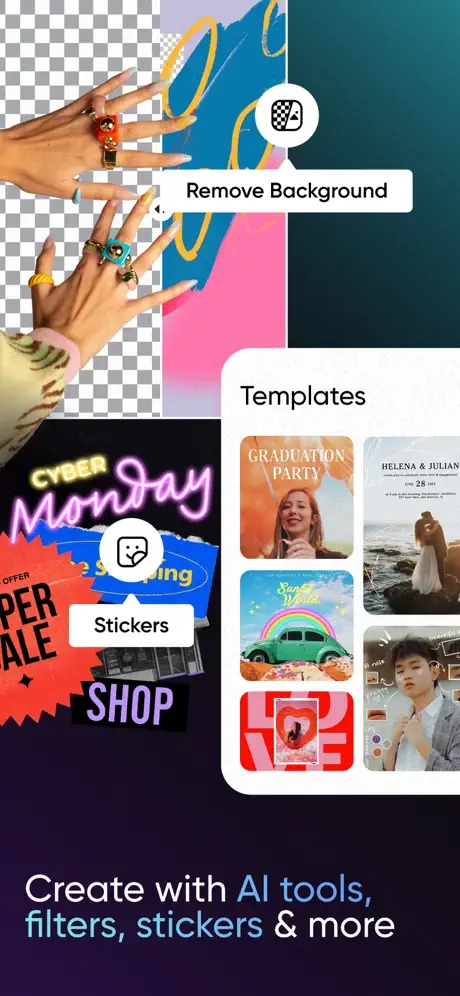 Facetune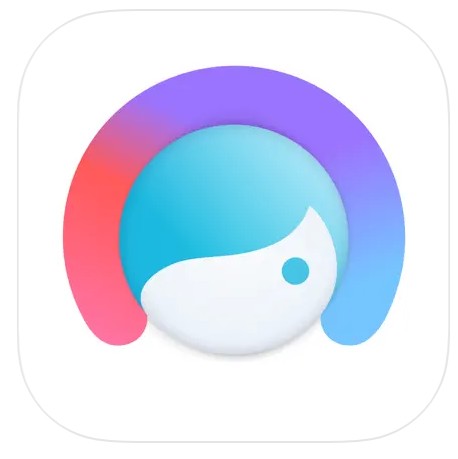 The Facetune app is more suitable for improving portrait videos (improves makeup and so on).
Facetune features:
Make retouch of face skin;
Change the shape of the face;
Improve or make new makeup as well as edit the paints;
Work out the smile, the eyes;
Add audio, and effects;
Edit the video tool «portrait»;
Apply filters, and special effects;
Create models, adjust brightness, contrast, saturation of colors, sharpness, and so on;
Facetune is one of the best apps for editing looks, especially loved by girls!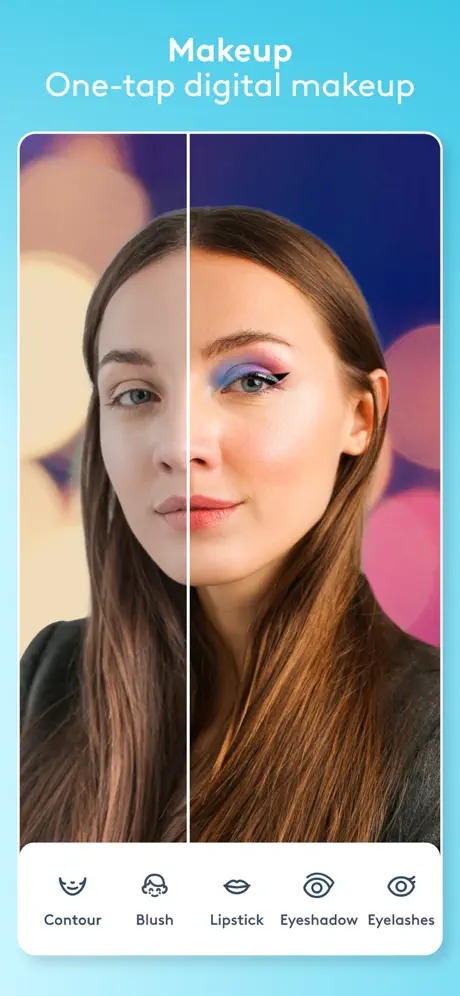 You may also like: 5 Best Lyrical Video Maker Apps for Android & iOS
Mojo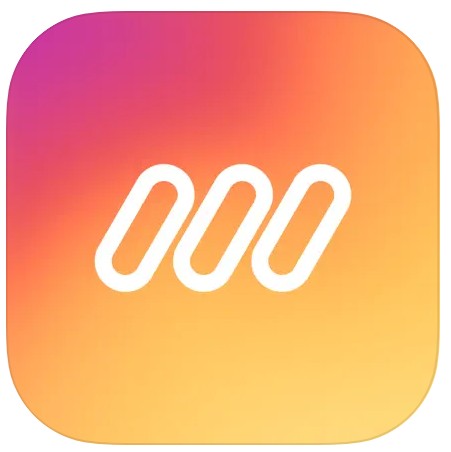 Mojo is great for editing videos for social media such as stories or short video clips. The application has a unique set of features that will help to create quality videos.
On the home page you can choose which social network you would like the clip for. Video can be created using a ready-made template (there are a lot of them), which significantly speeds up and simplifies the process of video creation;
Templates are divided into categories, you can choose the one you want;
In the app, you can create your logo, as well as manage colors and fonts.
Mojo is one of the most relevant applications for now. After all, quality social networking is now the most popular idea of earning money.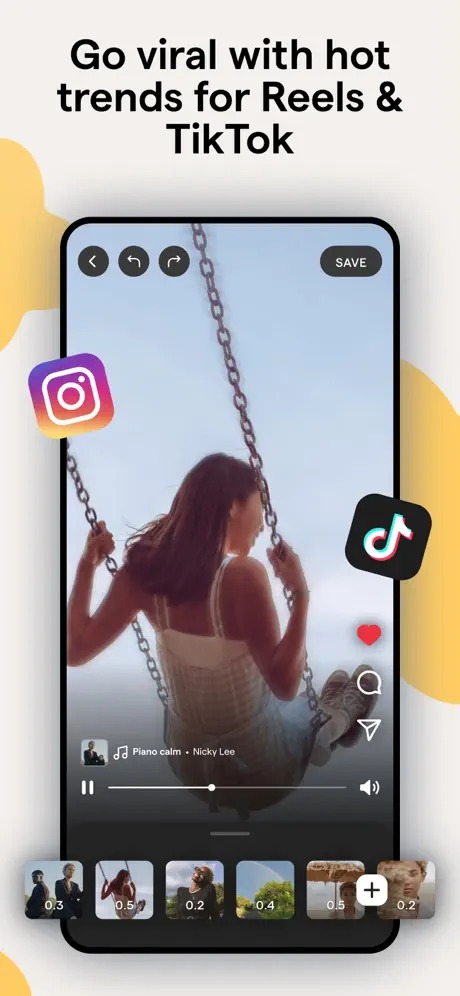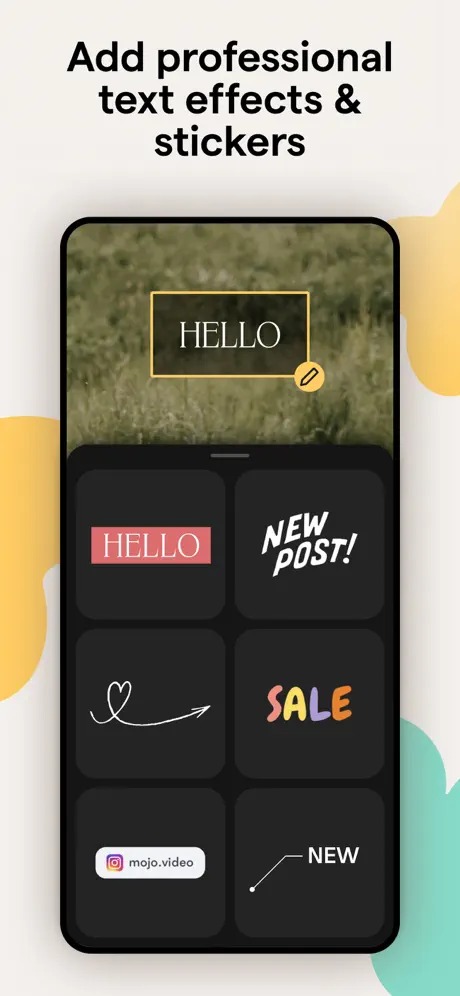 Video Quality Enhancer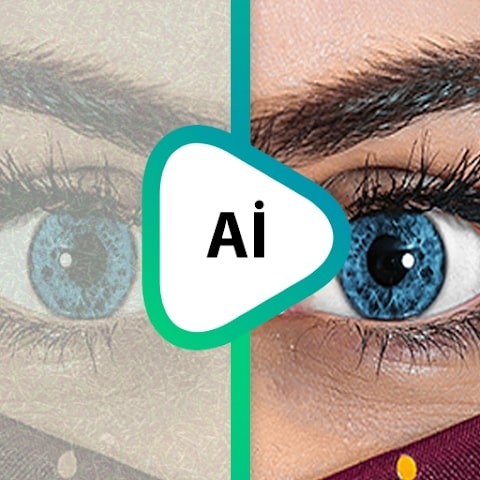 Video Enhancer is a handy and easy-to-use video enhancement app. With its help, you will be able to create unique videos using modern technologies and interesting elements. Even novice users will easily understand its functions and settings.
You can easily zoom in and increase the resolution of your video to make it even more comfortable to watch. You can also use the noise reduction feature to get a professional video without unnecessary noises and voices.
It's also possible to convert black and white videos into color content in the app. For this purpose, all the necessary tools will be provided here, as well as a large palette of shades and colors. You can customize and add them to make your video brighter and more interesting.
Use the artificial intelligence features here to transform portrait clips and animations. Thanks to the app's features, you can automatically improve image quality by enabling multi-frame mode.
The app also allows you to save videos in any format you like and share them via any social network or messengers.