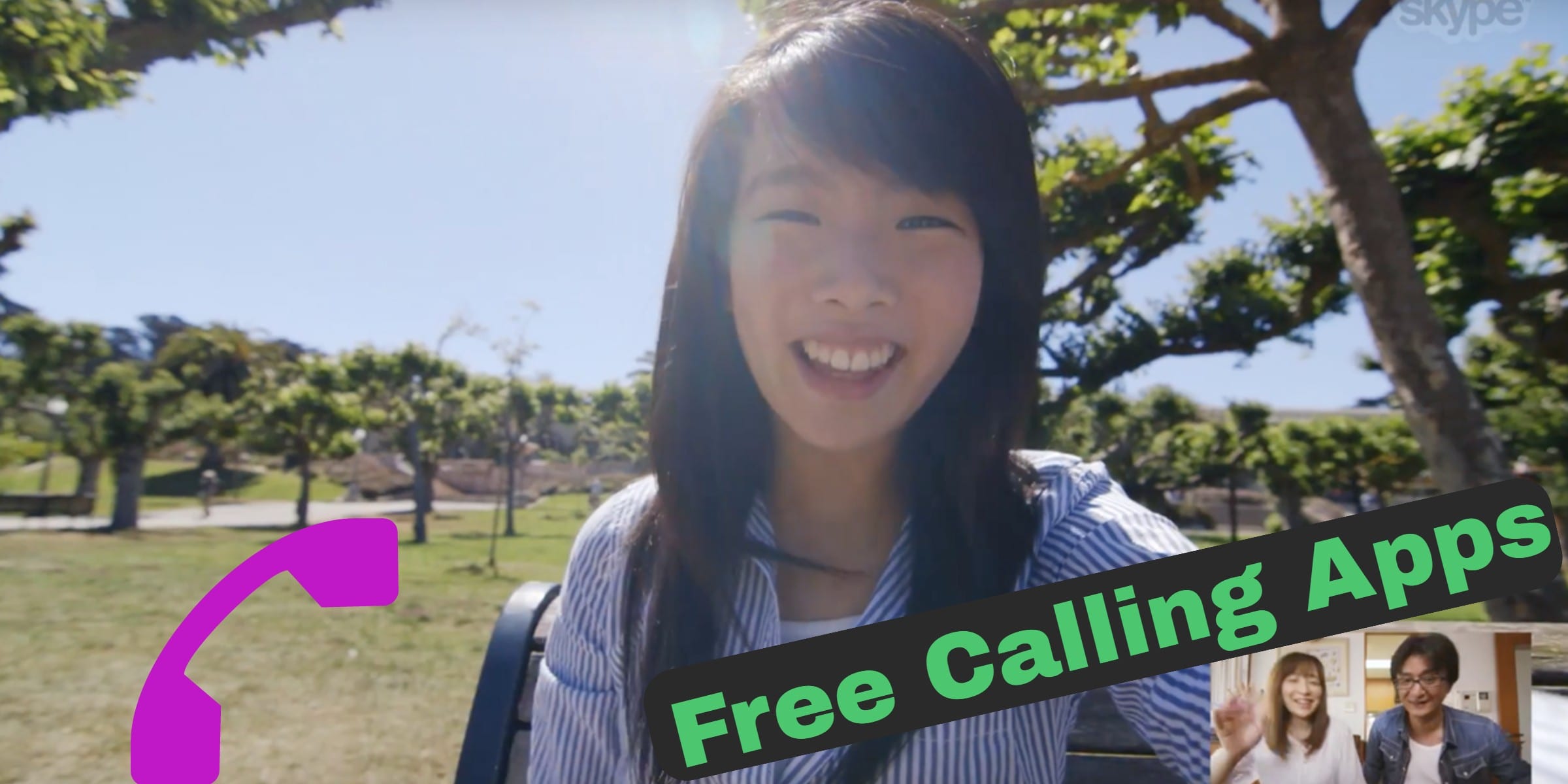 We are texting a lot these days. Free apps are as easy as breathing. And almost free. Just pay  for 3G or 4G internet. And you can freeload if you connect to Wi-Fi. Nowadays recalling those SMS messages when you had to pay for each one (in some countries) feels crazy expensive in 2016. Fortunately for us, we have come to a point when we can hear voices for free. I mean we can do voice calls for free. With a variety of free calling apps.
More than that, if you want to make free calls you probably have an app for that already. First of all, everybody's got Facebook.
Facebook Messenger
I used this one several times in multiple countries. It works. This is how you do the calling using Facebook.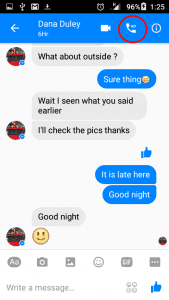 You choose the person you calling from your messaging list. Then tap onto the call button in upper right corner.
Pay attention to colors. When the button is almost as blue as the background and less visible that means the person is unavailable, you cannot make the call.
If a person is available you wait and hope she will pick up.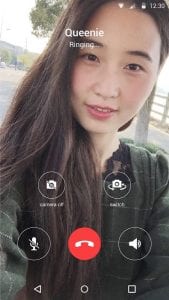 If you want more you can do a group chat. But do you?
I have also spent hours doing videocalls with this app. See "HD" Letters on the first picture? Here it means the voice quality though. And that is how good the resolution can get if both people have stable internet connection. I have not experienced any audio or video problems with home broadband internet and it can be just as good with mobile 3G or 4G connection. This can permanently replace Skype for you, if Facebook is not banned in your country.
Available on everything with a touchscreen, PCs and Mac computers.
Download size: 72.25 MB, but varies with devices.
Play Store rating: 3.9*, 1+ billion downloads.
In App games: No.
back to menu ↑
Skype
When I heard that Microsoft bought Skype I knew it was a smart thing to do. Millions of people have been using Skype to make free calls for years now.
First you have to create an account. You can come up with a funny username, does not have to be the name from your state ID. I suggest "pandabearhater100%".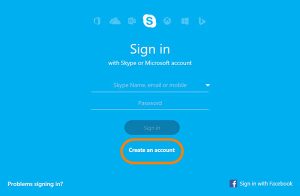 You have to able to access your e-mail because that is where your Skype password will be sent. You also need to able to speak because there is a soundcheck as a part of setup process.
The setup will take just a couple of minutes. But before you call somebody in this app you have to find and add them. This is how the searchbox looks like.
You added the person but you still cannot make the call because that person needs to add you back. Basically, you need consent. This is how it looks on the other end of the line.

Same as with Facebook you can make voice calls unlimited times. And if you you are calling somebody pretty you can make a videocall. Also when you are already talking on a voice call you can click on the "Camera" button and add video signal to your conversation.
In my experience Skype tends to be more sensitive to network connection quality than Facebook Messenger. You are more likely to lose connection. And video calls have bigger bandwidth requirement, obviously. Unfortunately, for cases when video call glitches or pauses I have only one tip for you. Tap on the "Camera" button again and cancel the video signal. In most places you have enough bandwidth for a voice call.
You can also call to any mobile and landline phones quite cheap.
Skype is available on Android, iOS, Mac, Blackberry, Windows phone, Amazon fire phone, Windows PC, and even in TVs.
Download size: 27.20MB.
Play Store rating: 4.1*, 500+ million downloads.
In App games: No.
back to menu ↑
Viber
If you prefer purple color you should install Viber. As always the other person must be a Viber user for it to be free.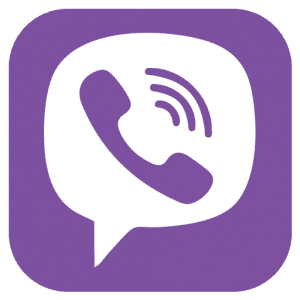 Also some people love Nokia so much they are still using old ones with Symbian OS.
Viber works with Symbian platform as well.
On top of that, all the fierce Linux proponents can install and use it as well.
Same as with Facebook Messenger you choose the person you calling from your messaging list first. In the upper right corner you see the call button.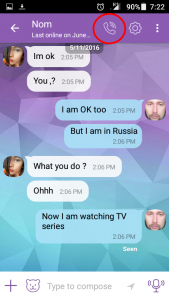 And tap on it till somebody picks up. There are over 200 million users out there.
Almost forgot, there is also a list of past calls. Very conveniently it looks like a recent calls list on the phone interface.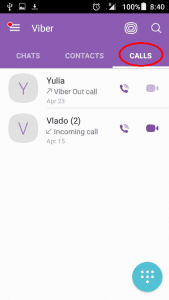 There is also a new "Viber out" feature that allows calling any number for a fee.
Download size: 55.77 MB
Play  Store Rating: 4.3*, 500+ million downloads.
In App gaming: No.
back to menu ↑
Line: Free Calls & Messages
Over 400 million users here. Personally, I like its cheerful green interface so much more than over-ripe purple of Viber.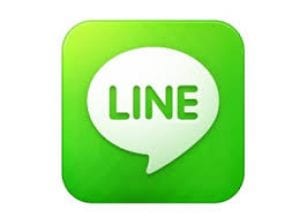 Once you install it the setup process will ask your phone number. Line app will not show the phone number to anybody. It requires the number to send you the verification code. Which is free.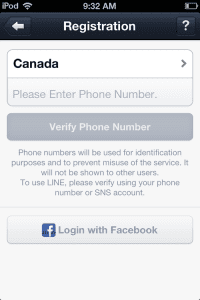 Your eye probably caught the word "Facebook" before any other on this screenshot. Yes, you can login with Grand Old Social Network.
Then you fill in the name box. Can come up with a nickname as well.
Then you add your dear friends like this.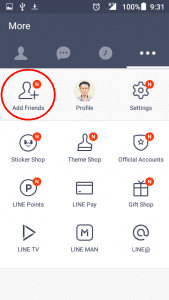 You can see a bunch of notifications indicated as small red circles. They are quite ignorable.
Then you make the actual call.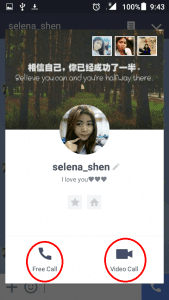 Seeing these 2 FREE CALL buttons makes me want to call people all the time. Made me run out of traffic a few times. Mind your internet usage if you need to make important calls later.
Download size: 76.88 MB.
Play Store Rating: 4.2*, 500+ million downloads.
In App Gaming: No.
back to menu ↑
Google Hangouts
Another app with spirit lifting green logo.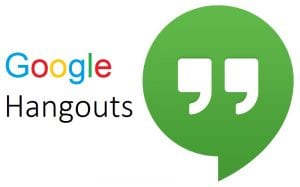 This one I have discovered quite recently. You can run into it if you just log into your Gmail account. Click on these buttons.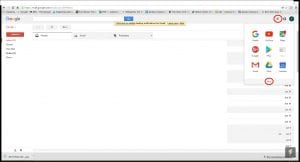 Once you press "More" button you will get some more options (surprise!). Google Hangouts is among them.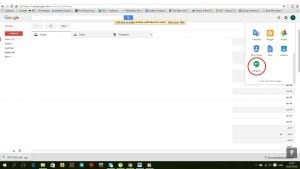 Then you press forward and you get to a screen.
No less than an inspiring landscape. Thank you, Google.
Obviously, this is my Windows PC setup. Google Hangouts is also compatible with Android, iOS, Web (only latest browsers supported), Chrome OS, OS X (chrome extension) and Linux (chrome extension). And everyone who has a Google account can access Google Play Store. That is just a long way to say "everybody got it."
If you can manage your friends' schedules you can add up to 10 people to Video calls in a single conversation. I cannot imagine how they will fit on one mobile screen.
It was Nokia "uniting people". It is more true about Google these days.
Download size:  16.27 MB.
Play Store rating: 3.9*, 1+ billion downloads.
In App games: No.
back to menu ↑
KakaoTalk: Free Calls & Texts
Here comes the one with a "tastier" color palette.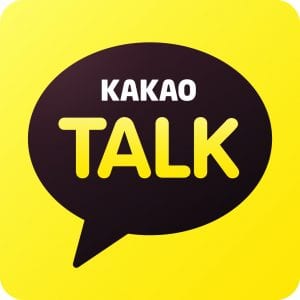 That is if you know that in continental Europe "kakao" means "hot chocolate" or "cocoa".
Surprisingly it is a Korean app though. In the region between Japan and Indonesia you are more likely to be asked if you have KakaoTalk than many others. On the other hand, it is almost unknown in North America.
Usually people start with texting: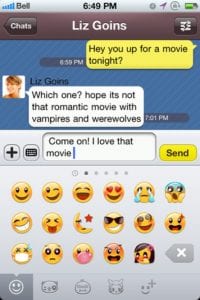 You can do group chats as well. And nobody feels left out.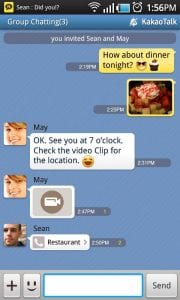 Here is how the actual calling looks like.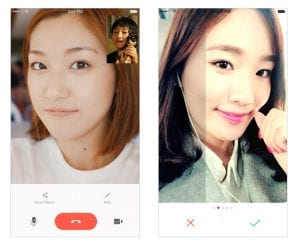 You should know, the users do not come with the app. You have to find people to call on your own.
You can also send voice notes. Go to More → Settings → Chat Room Sending. In that menu you have to check "Walkie Talkie". Then back in the chat you press "Record". When you are pressing the button it is recording. Once you release the button your note is sent.
Download size: 31.34 MB.
Play Store rating: 4.3*, 100+ million downloads.
In App games: No.
Free cocoa delivery: No
back to menu ↑
magicApp by magicJack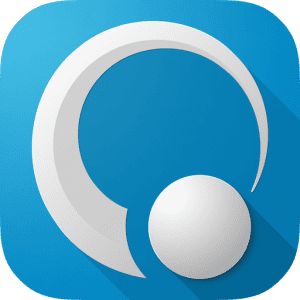 Here is an app that works with geography in a kind of opposite way. You actually have more privileges in US and Canada. In that area magicApp allows you to call non-magicApp users for free.
Both users have to be in that area. Once you or the other guy leaves the area without the app you are charged a small fee.
Calling with magicApp is free globally.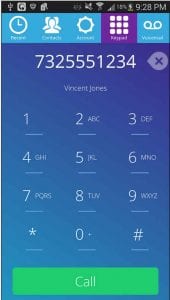 International fees and more details are on the official website http://www.magicjack.com/action/international?language=
Major disadvantage of this app is no support for video calls. But the voice call quality is quite advisable.
If you upgrade to Premium you can get a fixed US number. That is a very outstanding feature.
Download size: 7.66. Real small.
Play Store rating: 4.1*, 10+ million downloads
In App games: No.
back to menu ↑
Nimbuzz Messenger/ Free Calls:
Old-timer, this one. Initial release in 2008! Works with various platforms such as Android, iOS, Windows, Blackberry, Nokia S60, Nokia S40, Kindle, Mac and Windows.
Logo looks quite fresh!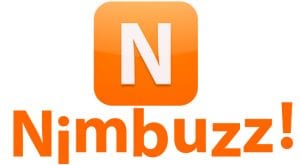 Now, you can make voice calls but not the video calls.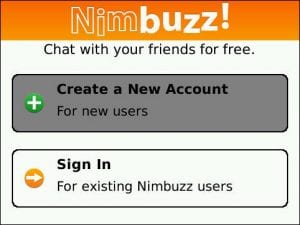 NB! Very cheap calls to non-Nimbuzz users.
Over 150 million people use it. Up until 2012 Nimbuzz even supported ICQ, AIM, Myspace and Hyves.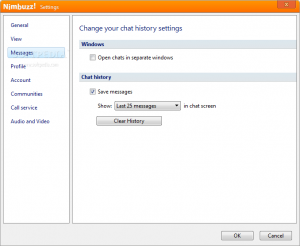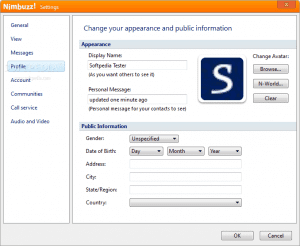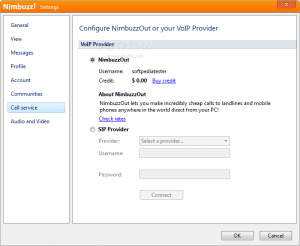 And calling: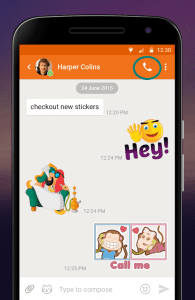 You can send photos just like messages.
Download size: 14.58 MB.
Play Store rating: 4.2*, 10+ million downloads
In App games: No.
back to menu ↑
Tango
Back to top performing apps. This app's red logo stands out for sure.
Initially developed for Android devices it is available on iOS, BlackBerry and kindle platforms. Tango has lost some of its popularity recently. Although 300 million users are still with it. They are probably still using it for the gaming features. Check out the variety.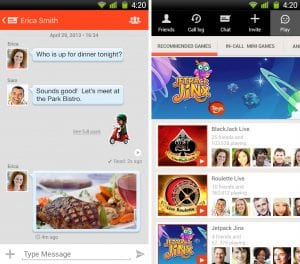 Video chats are also available.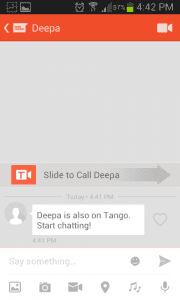 When you are talking to a person it looks like this: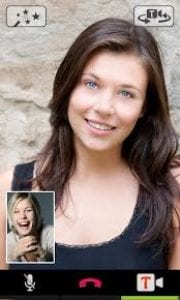 There is also a music playing feature: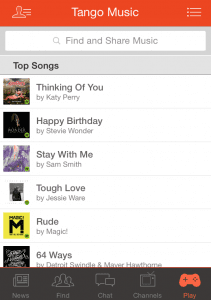 Download size: 27.48 MB.
Play Store rating: 4.3*, 100+ million.
In App games: YES YES YES.
back to menu ↑
WhatsApp
Another thing by Facebook. Voice call feature was launched in January 2015.  I did not use this app until recently because this feature was not available.
The logo kind of looks like green version of Viber's. But for our surveillance times it has a crucial feature:
"end-to-end encryption to "every form of communication"
 , and that users can verify each other's keys, since April 5, 2016. Unless Pavel Durov's Telegram messenger launches voice call feature WhatsApp will be the safest call app for a while.
Here is feature of the day circled red for you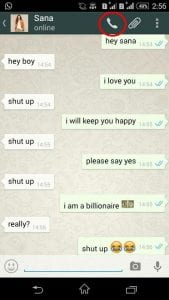 How the call looks.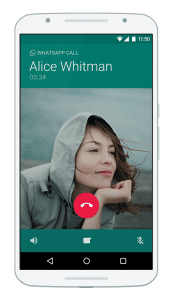 Does not look like anythiing special, but it is ENCRYPTED.
Download size: 13.31 MB.
Play Store Rating: 4.4* , 1+ billion dowloads
In App Gaming: No.
back to menu ↑
IMO free videocalls and Chat
This one is partly related to Google. It was founded by one of the former employees.
Of all the apps listed here IMO has one of the simplest interfaces.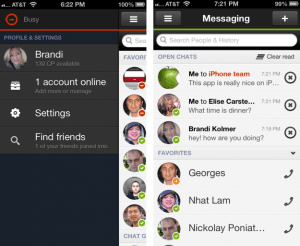 And video calls are also free.
Download size: 4.98 MB. TINY!!!
Play Store rating: 4.2*, 100+ million.
In App gaming: No.
back to menu ↑
FaceTime
This Apple's free app comes with Apple products out of the box.
Videocalls are quite doable with 3G networks. Voice calls work nicely.
FaceTime starts off using your phone number for the username. In this app it is called Caller ID. You can change Caller ID using any number or address.
Go to Setting → Facetime. Tap on the email or phone number you want to set as the ID.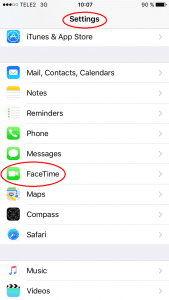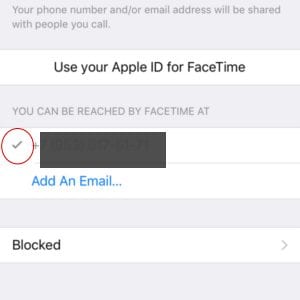 In fact you can have multiple numbers or addresses set up as your Caller ID. Choose the one that shows up when you call your friends.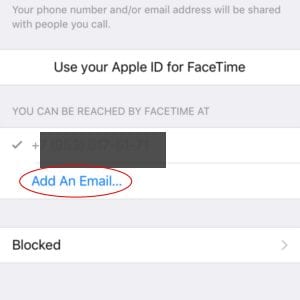 There is enough settings here to help you pass the time for a few hours. Or you can just make the call.
Download size: Out-of-the-box
Play Store rating: not available.
In App gaming: No.
back to menu ↑
Nanu. Free calls for everyone
Let me finish with the most cheerful logo ever: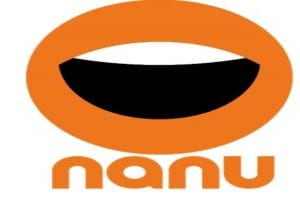 This is Nanu. It can make you smile because it works even with 2G networks. And the best part is free calls to regular phones without any extra purchases.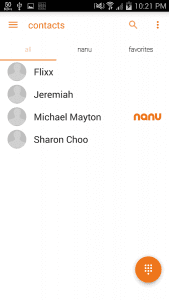 Here is a screenshot of a call.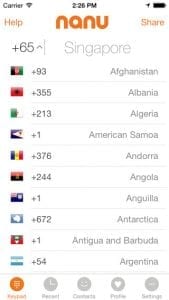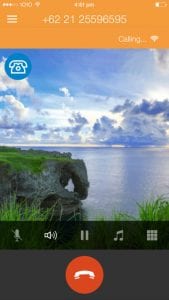 Download size: 12.88 MB
Play Store rating: 3.9*, 1+ million downloads.
In App games: No.
Works with 2G Networks: YES YES YES
With all these free calling apps you can actually stay friends with friends who are far away. If one of the apps is not good enough you can delete it and install another one. Cannot do that to friends. So, stay connected.