Did you hear about the whole "saved by the call" thing? Well, how about "saved by a video call"?
We've rounded up the best free fake video call apps for Android & iOS you could try. These apps let you simulate video calls from anyone.
By the way, you can try these fake boyfriend/girlfriend call prank apps for fun jokes.
All the apps make incredibly plausible calls that look like the real deal. These can be handy in so many scenarios from escaping uncomfortable situations to pranking our pals. Let's get into it!
FakeTime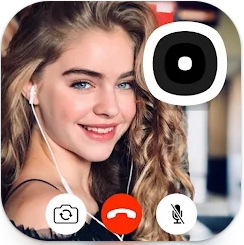 This app lets you simulate a video chat with a few taps.
It's a great tool for funny pranks and works nicely as an excuse to escape an unwanted situation. The app is fully free, and it comes with a simple UI you can cope with immediately. As for the features, the app can simulate calls from various messengers like Line, WeChat, and more.
The calls themselves look pretty plausible, no one would guess they're not real. You'll get to switch front and back cam just like you would with a real call, so everything is beyond realistic.
The app also lets you make a caller ID, and you can customize it as needed. You'll get to pick a name, a pic, and a number. It comes with a pack of pre-installed vids you can use for a call, and you can set a timer for a call with a few taps.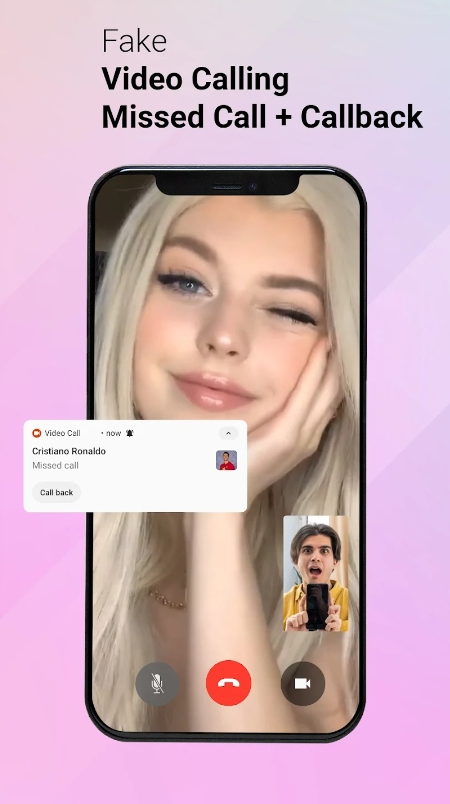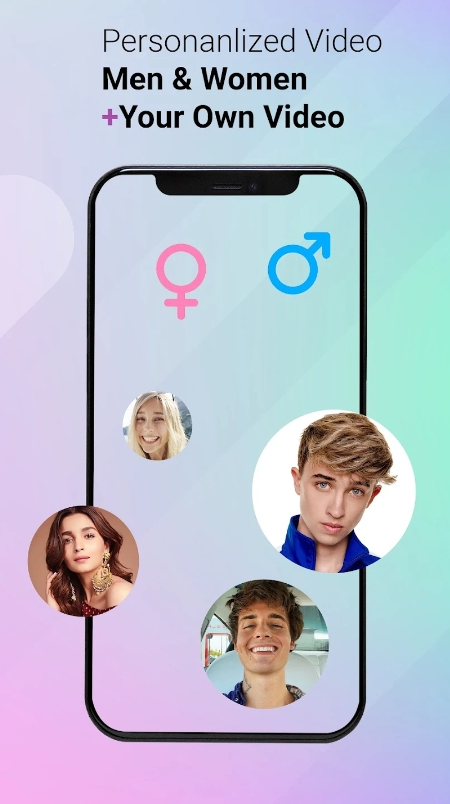 You may also like: 9 Fun Fake Celebrity Call Apps
Fake Video Call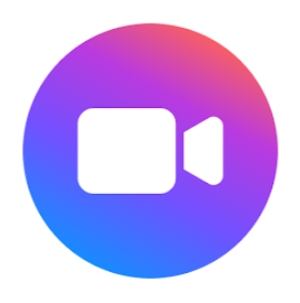 This app lets you make all kinds of fakes on the go. Wanna pretend like one of your idols has a video called you? Easy, done. What about a group could, maybe? Yep, you can do that too.
This one is 100% free, it doesn't have any hidden charges or fees to worry about. Hereby, you get HQ fakes that seem exactly like the real deal. It only takes one tap to start a joke, and you can fully modify it to match your needs.
You can pick the shots of both you and the person you're gonna "talk" to. You'll get to alter the name and if the call should be incoming or not. The UI is simple, so you'll quickly figure out how to cope with it. There are a couple of templates, too, so you can pick one that matches your most-used messenger.
The app even has a special button for a quick screenshot if needed. It's not a big deal, but makes usage slightly easier. And if you wanna take a step further and pull a prank in front of your pals, you can schedule it and pick a ringtone for extra layers of plausibility.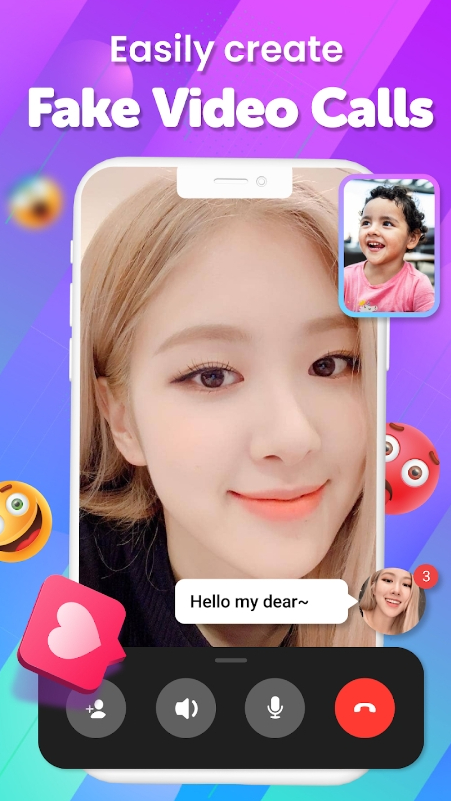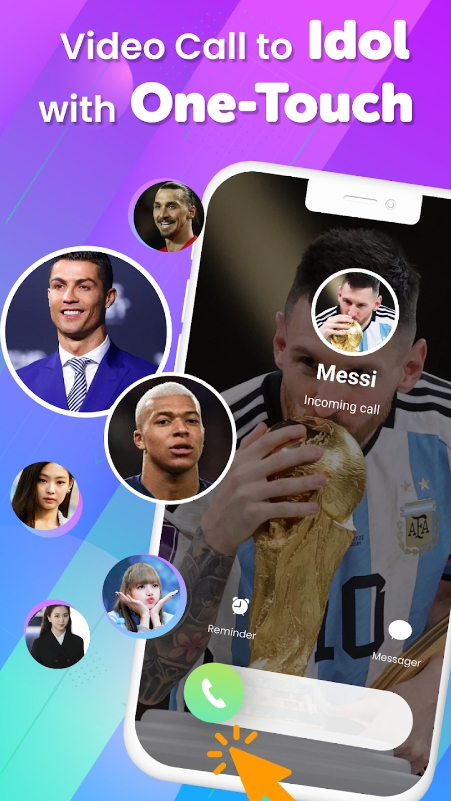 Vidcall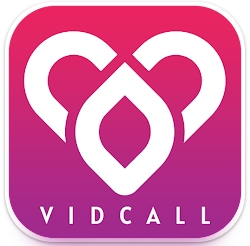 This app lets you make a video chat prank with a random girl (or a boy).
It covers a lib of pre-made vids with random girls you can use as a base for your prank. The app doesn't make any actual calls, it just lets you make a fun screenshot of talking with a fake girlfriend. All the clips are high quality and look pretty realistic, so no worries.
More to that, there's also a collection of male vids, so you can simulate boyfriend call as well. You can also use the app to fake a chat, and this tool works just as nicely.
All you need to do is to pick a vid of your partner and load the one with yourself, and you're ready to go. You can capture the entire video and turn it into a GIF if the screenshot doesn't seem convincing.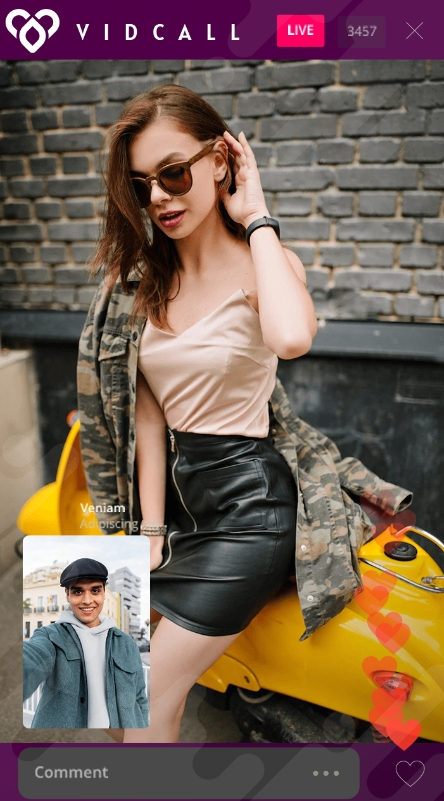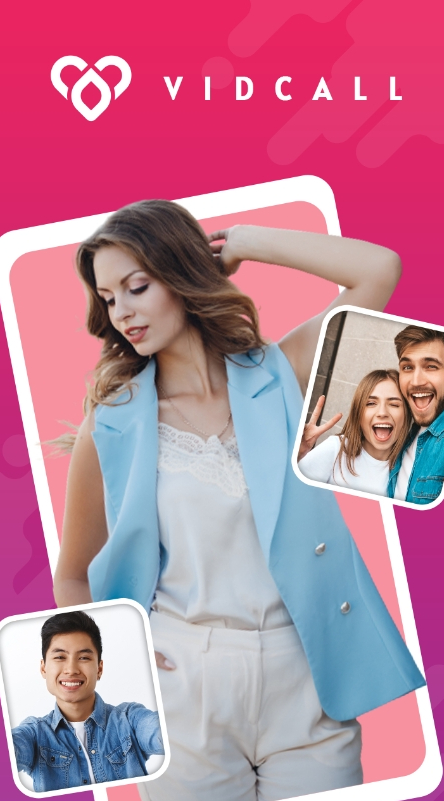 PEPTALK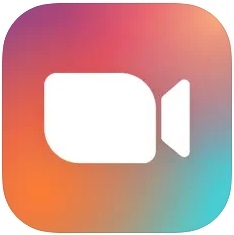 This app is a different breed. It's still a fake video call app, of course, but the concept is entirely unique.
The main goal of this app is to give you a motivation boost in the morning. And to do that, it sends you a fake video call from a celebrity or a bunch of inspiring people. You'll get simulated calls from athletes, artists, musicians, artists, and more.
The calls are quite short, they usually last around 1 minute, so they won't take too much of your morning time. Each day, you'll get an entirely new video with positive encouragement, so you could start your day motivated.
Beyond that, you get to customize the topics you're interested in. The offered topics include motivation, creativity, business, sports, wellness, habits, concentration, and more.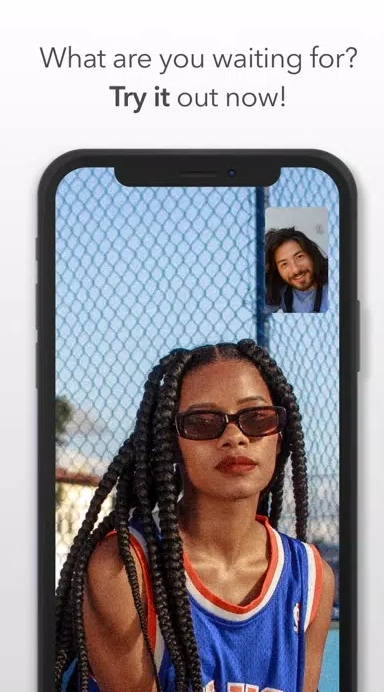 Prank Call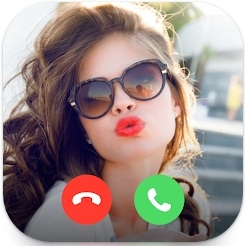 It's an app that lets you simulate video calls, and do a bunch of other things.
This app is an absolute must-have for pranks, as it covers a bunch of features you can use to pull a perfect joke. For instance, you get to replace a background with something weird or cool to trick people into believing you're not where you actually are.
Plus, the app lets you make fake celebrity video calls. It covers a wide contact list filled with celebs of any kind: singers, actors, artists, and more. Herewith, you'll get to customize the ID of the caller by changing the name, adding a profile pic, and more.
You can also schedule a call and regulate the talk time, which is handy. Along with that, the app covers a fake chat tool and a bunch of pretty themes and edge lighting you can use for free.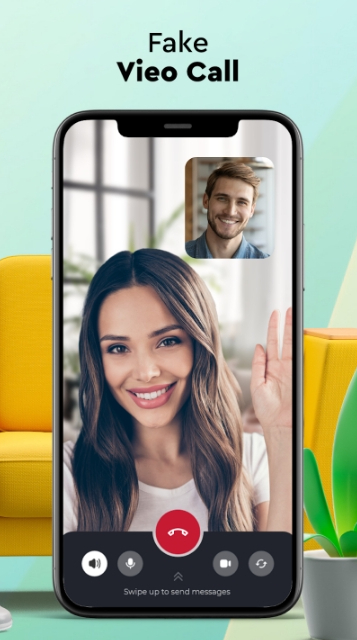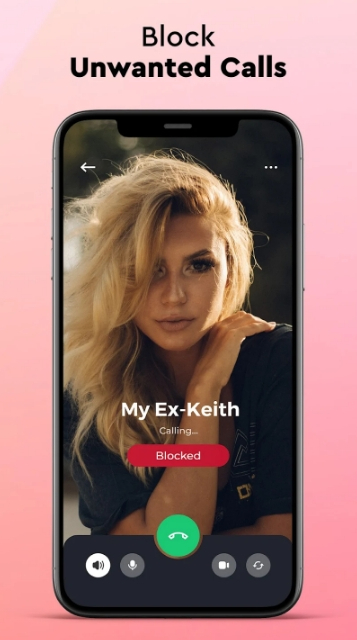 You may also like: 11 Free Fake Screenshot Generator Apps
Fake Video Call With Celebrity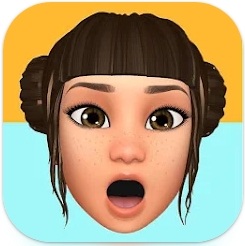 This app lets you fake video chats with celebs.
This app is for prank purposes only, it doesn't make any actual calls. All you can use this for is taking screenshots to prank your friends with. The app covers a wide list of celebs of any kind you can use for pranks.
It covers a bunch of artists, musicians, bloggers, and more. All you need to do here is to pick a celeb and take a pic of yourself talking to the cam. Well, you just need a selfie, actually, but you've got the point. There are several themes you can use to fake calls via different apps.
Plus, the app comes with a fake chatting tool that lets you simulate dialogue with public figures. You can even simulate a group chat or a group video call if needed.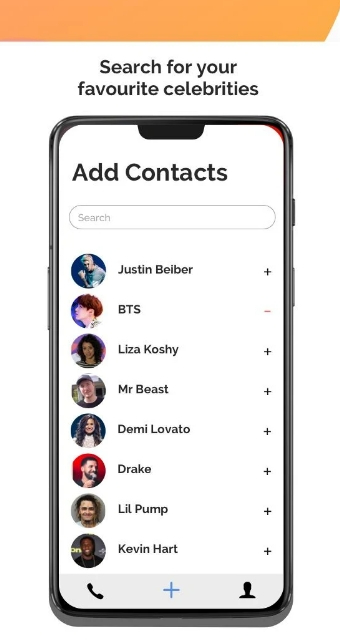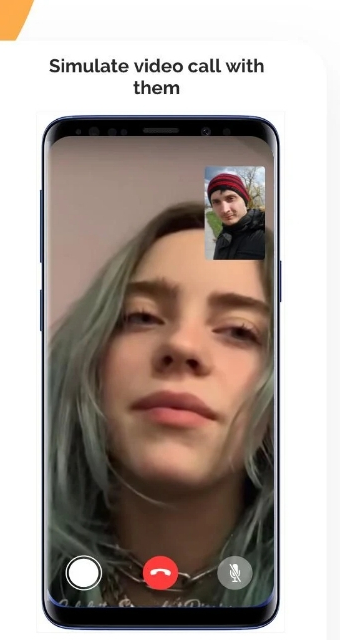 Fake Video Call by Video call for Maria apps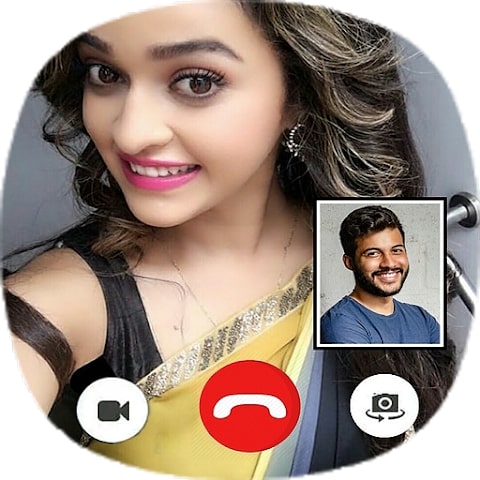 Fake Video Call will become your favorite prank app. Make your friends believe that your new neighbor is Brad Pitt. Tell your family that you are chatting with your new girlfriend. Now pranks using your phone have become as realistic as possible.
The app cannot connect you with another caller. Yet, you can get a high-quality imitation of a conversation in a video chat. To make the joke a success, you need to prepare in advance. First, decide who exactly you would like to see on the screen during the call. Then upload a photo or video in the specified field.
Files can be downloaded from the Internet or from the phone gallery. Next, manually enter your phone number. Do not forget to mark the time when you expect the fake call.
The app generates a real call to the specified phone number. All that is left for you to do is to grab the audience's attention and pick up the phone. Fake Video Call will help you raise your spirits and organize an unforgettable prank.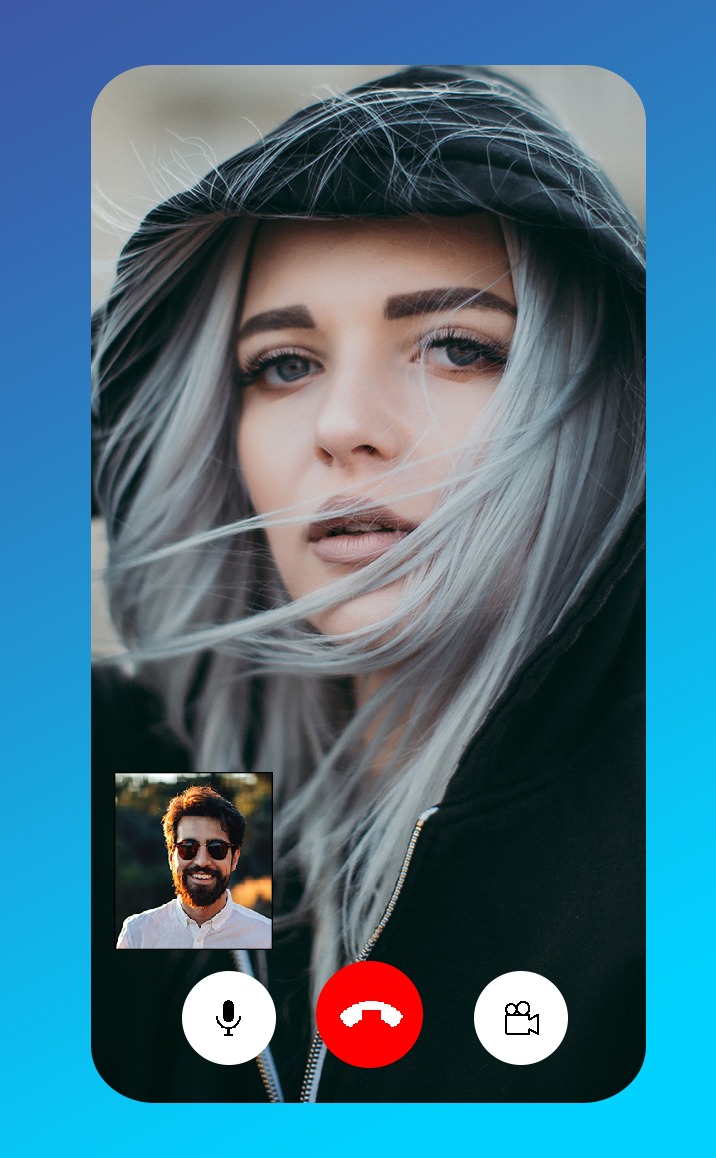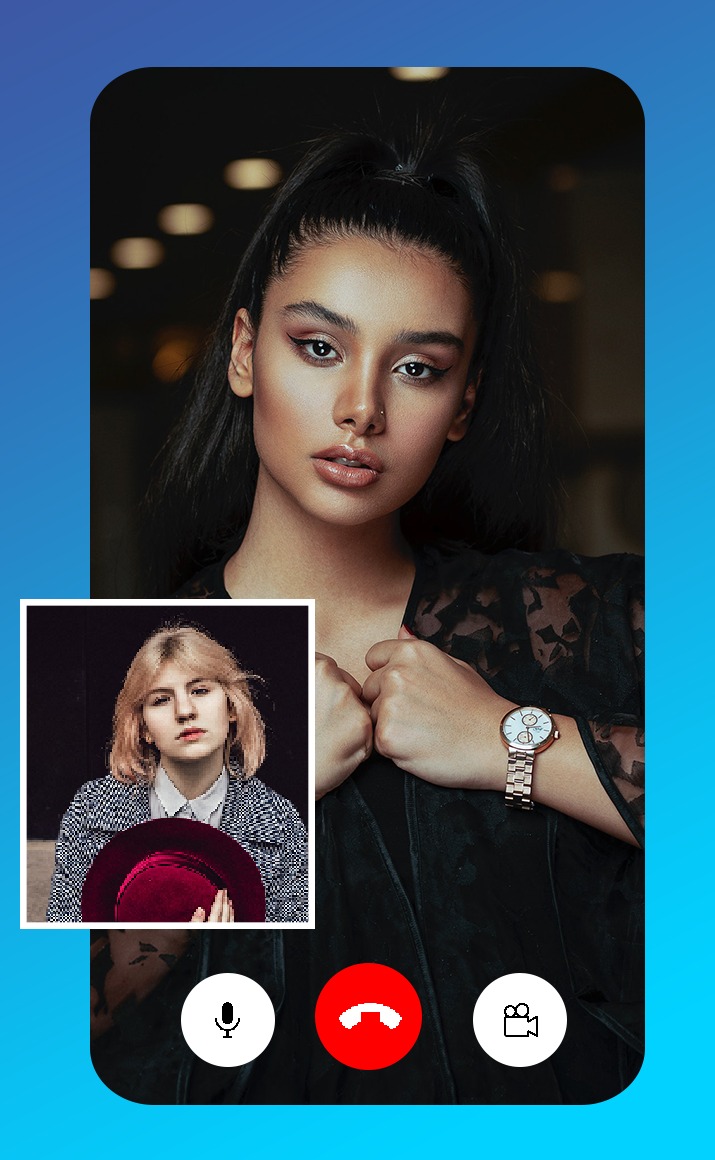 Random Chat Fake Video Call
If you wanna pull off a realistic prank or get yourself out of any awkward situation, don't get past this app. It lets you make plausible fakes that look just like real video calls.
And the coolest thing is, you don't have to be some kind of tech wizard to use them. All you need is to make a few taps and the app will take care of the rest. You can modify the fake in detail, so no one would ever guess it's not real.
You can add the pic of the caller, pick its contact info, and even add a ringtone and vibration. And if you wanna go further, make sure to record a little snippet of your voice that will play. You can do it with any voice needed, there are no limits here.
The thing you'll surely appreciate about this one is that it operates offline. Thus, whenever you get caught up in an uncomfortable situation you can quickly set it up. You can add a timer for the call to appear in real time and customize the volume as well. All the comes for free, with no hidden fees or adds that interrupt your prank.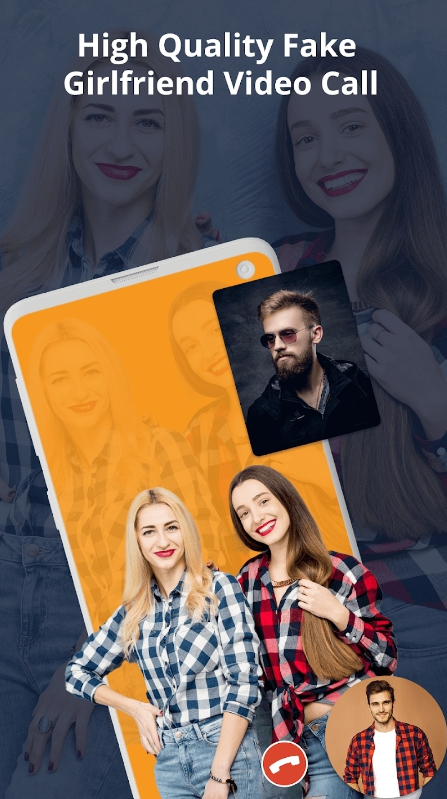 Fake Video Call Slender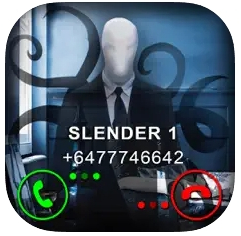 Have you ever been scared of Slenderman? Well, we've all been there. Spooky stories about this scary guy circulate all around the web, and let's be real: he's hella terrifying. Imagine how fun it would be if your friend would get a video call from him – endless fun guaranteed.
Now, is the quality good enough to fool an adult? Probably not, but if you have a little sister or cousin, you can easily give them a good scare with this one. You can add a timer, so the call will appear in real-time (just for extra plausibility).
Plus, the app covers various icons you can use with different people. All of them are equally spooky, so pick whatever you like. The number can be modified as well, but there's not much point to it.
The real icing on the cake is the fact that you'll hear a blast of terrifying voice after picking up the phone. At this point, if the image won't scare your prank victim, the sound definitely would.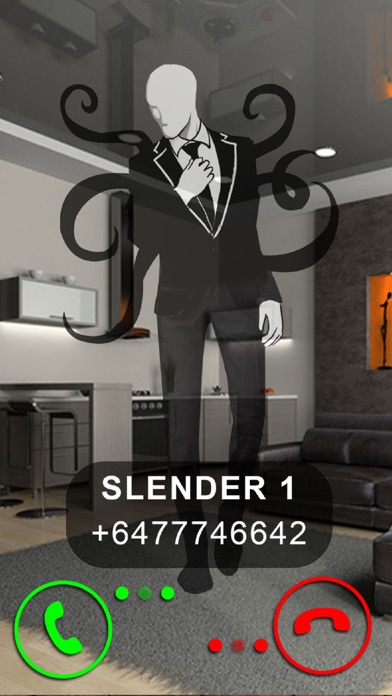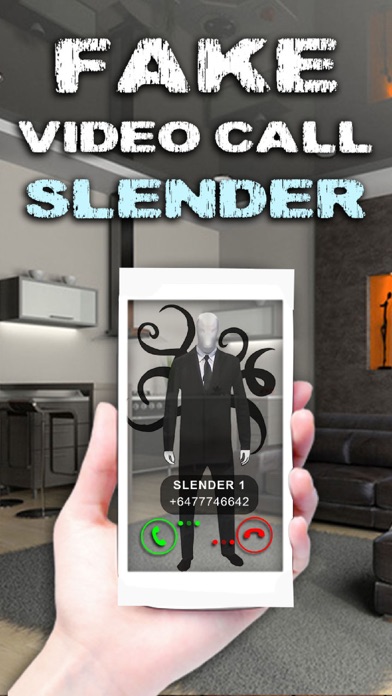 Prank Video Call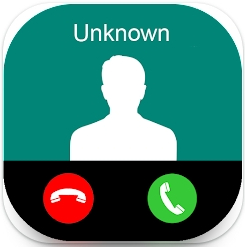 That's another app that lets you make pretty realistic pranks. The look of the call you can get with this one is pretty lifelike, it's hard to differentiate it from the real one. That's the whole point, isn't it?
The good thing about this one is that you can alter every little detail to fully cater to your needs. Wanna make a GF prank? Easy-peasy! What about a BF one? Yeah, you can do that too. Feel free to add any pics and modify contact info as needed.
You can mark your fave fakes for quick access, and even make prank texts and regular calls with them. You can also schedule the call to come right in front of your friends. It's even possible to make the image a little pixelated like when you have bad service.
The voice option is not available, though, so keep that in mind. You won't be able to switch cams, too, but it's not that big of a deal. The app is free and the ads won't interrupt the call itself.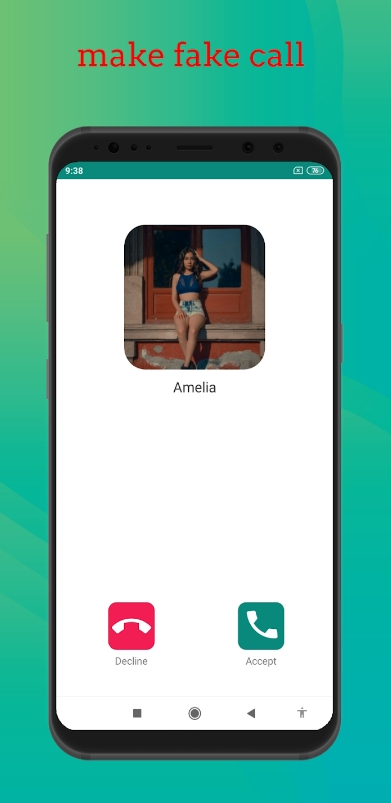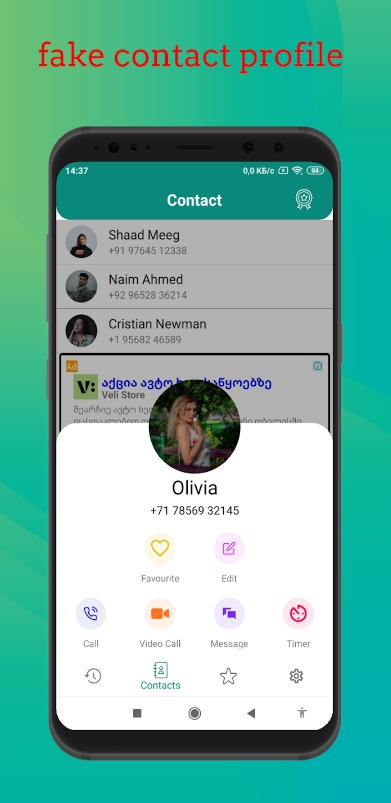 You may also like: 7 Best Fake Alert Maker Apps
Fake Call Girlfriend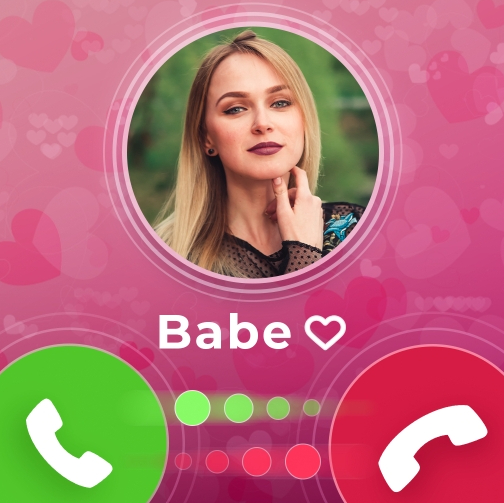 To wrap up, we have an app that lets you fake a call from your girlfriend. It's a must-have for those situations when you wanna come home early but don't really know how to tell your mates about it.
Of course, you can use it for the classic "here's my new GF" pranks too, but there's a special sound for an angry girlfriend telling you to come home here. It wouldn't be wise to ignore this tool if you already have it right at your fingertips. You can even set a timer for the call to come at the right time.
In fact, there are several voices you could use, each one offers endless possibilities for pranks. You can also use it to fake a chat and a regular call if needed.
The app covers a wide range of pics you can use to adjust the caller ID. There are 7 options in general, so no lack of variety. You can also load your own one, just make sure it looks realistic. And don't forget to switch the name to "babe" for extra plausibility.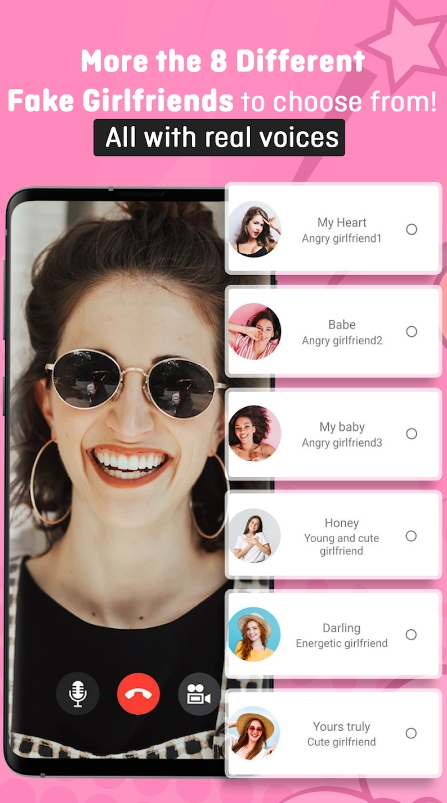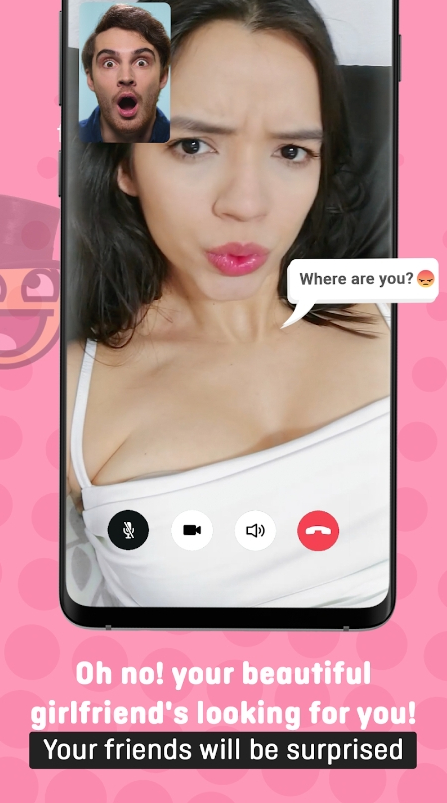 Top fake video call pranks from Youtube
In this prank, the user calls his or her family and friends and uses a video of an uncomprehending man instead. This is a good example of how mobile apps can be used for fake video call pranks.
In this video, the user uses two phones, one of which has a video of a girl turned on.
In this video, you will see how the user imitates a video call from the Blackpink girls using a special app.