Although drawing should be all about creativity, getting into digital art could be quite pricey these days. But don't worry, we're here to make it easy for you.
We've picked up the best free drawing apps for Android & iOS you could try. These apps let you make any kind of art from sketches to complex illustrations or even scale drawings. All the apps offer versatile brushes, unlimited layers, effects, and all that. Take a look!
SketchBook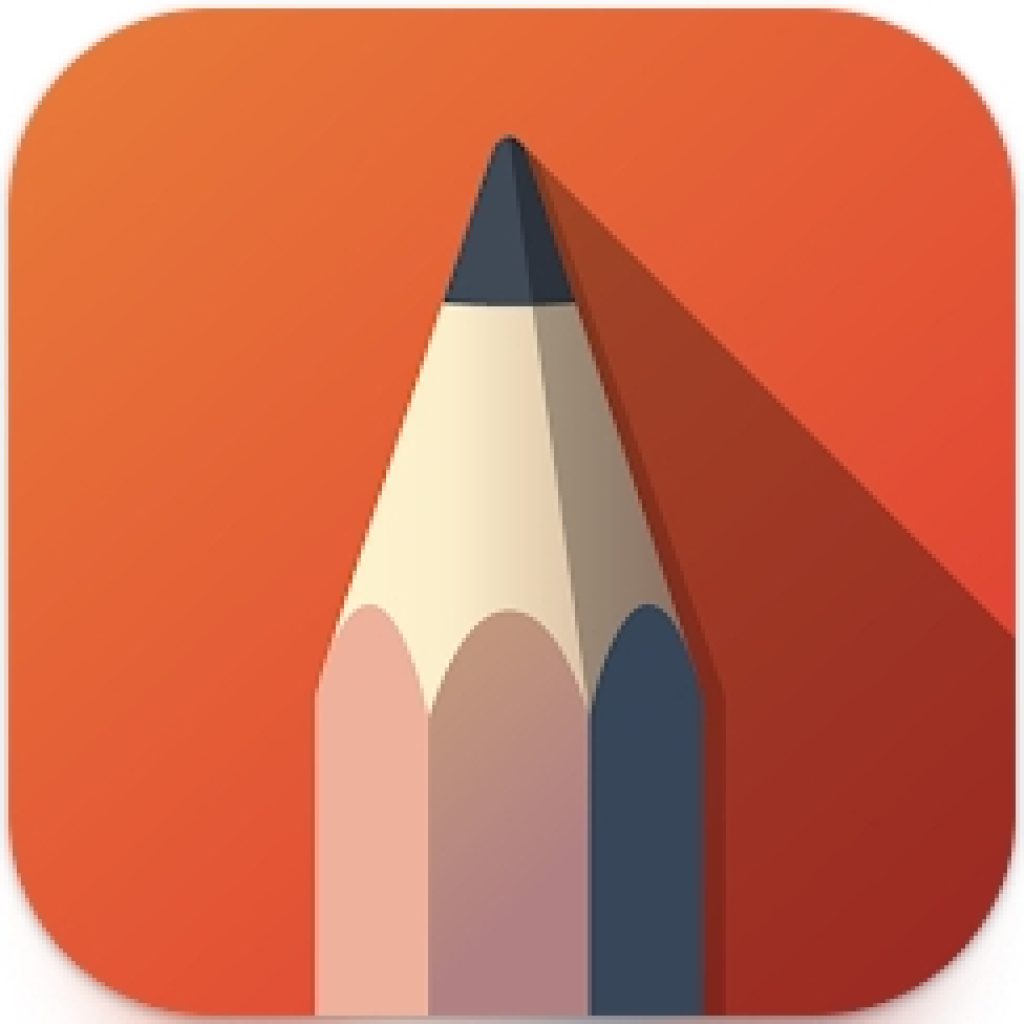 Let's start with one-stop apps to satisfy all your drawing needs. This app lets you come up with everything from a sketch to a full-on artwork. It's a great tool to unleash your imagination and have fun with everything digital art has to offer.
The app offers a pro feature set with a bunch of pens and regulations to be made. To get more precise, there are markers, airbrushes, smears, and more. All the bushes can be adjusted in detail, so no worries here.
In case it's your first time using such an app, there's an in-depth guide to help you out. You'll get to set up the grid, add the rulers, adjust the precision, and more. The number of layers is unlimited, and you've got plenty of blend modes to try.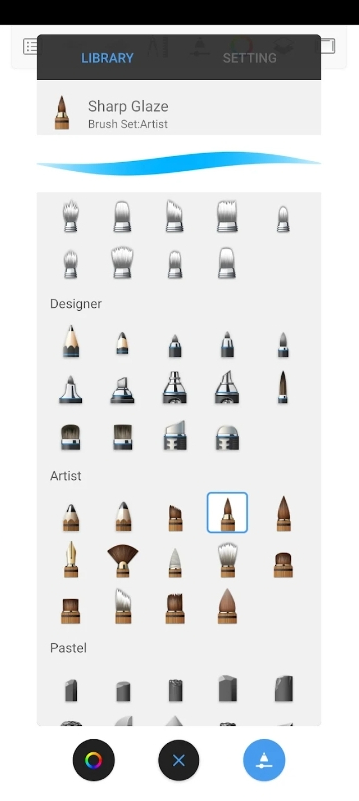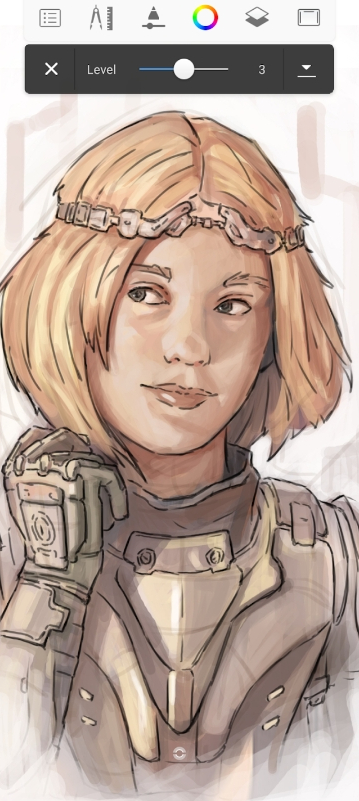 You may also like: 11 Best CAD Drawing Apps
ArtFlow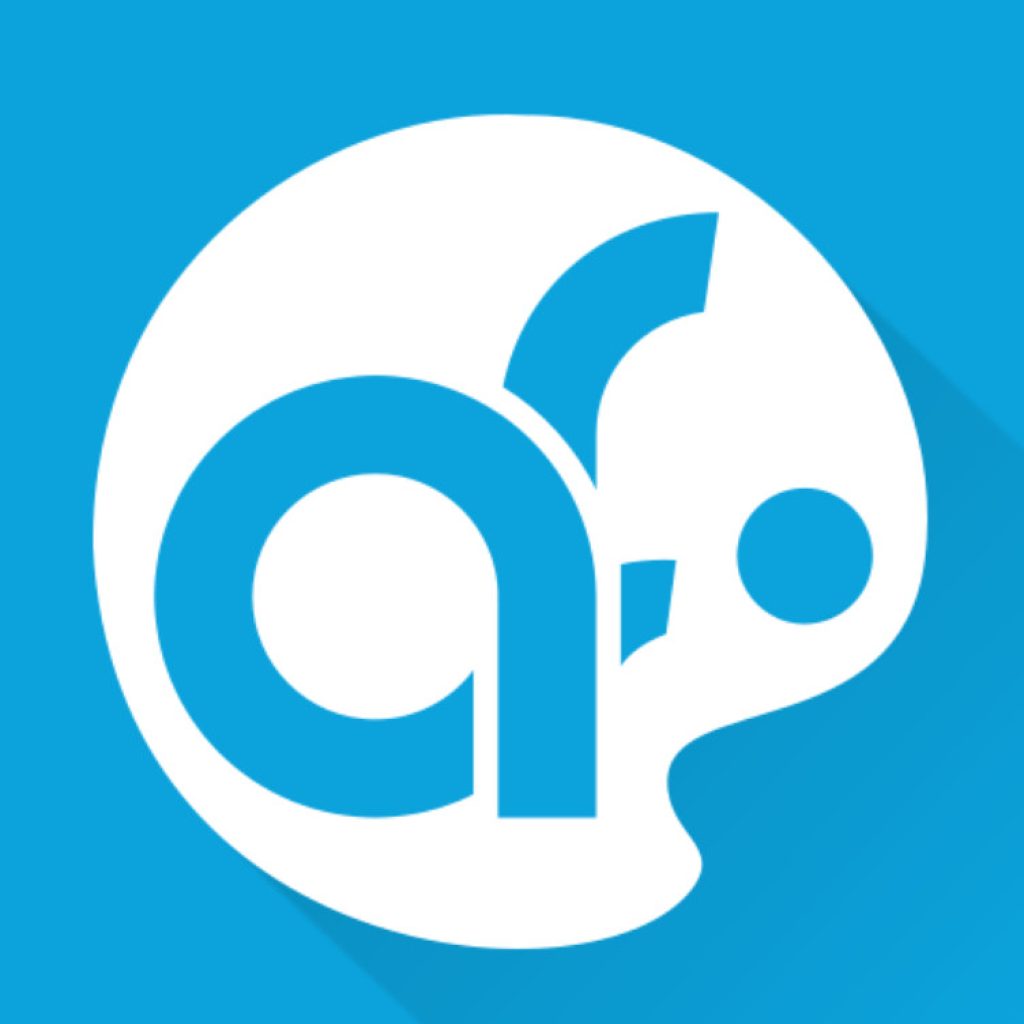 Featurewise, this app lives up to full-on digital sketchbooks. It covers over 80 pens, smudge tools, and other things to help you make a masterpiece. Herewith, the UI is pretty intuitive, and it won't take too long to figure out how to use it.
The app also supports multiple types of pens you could use, and it is also pressure-sensitive which leads to a better experience. You'll get to modify the size and the bg of your canvas, and the app covers up to 50 layers in a free pack.
More to that, the app lets you make personalized brushes, and there are multiple metrics to regulate here. There are also filters for brightness adjustment, saturation, and more. You'll also get to import your old sketches in multiple formats.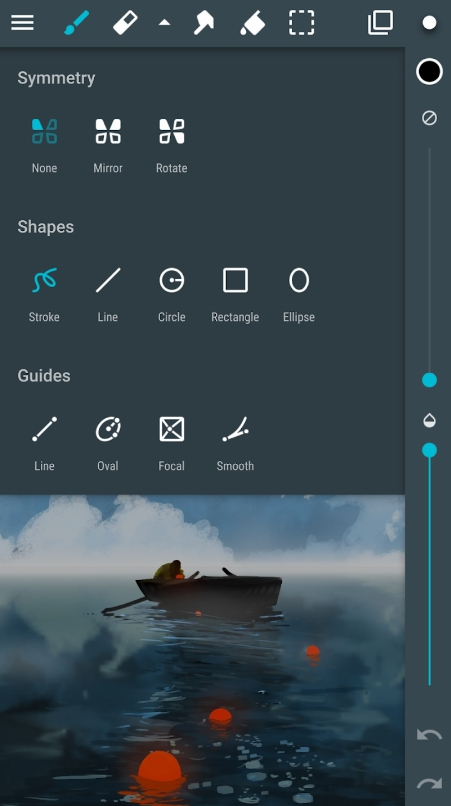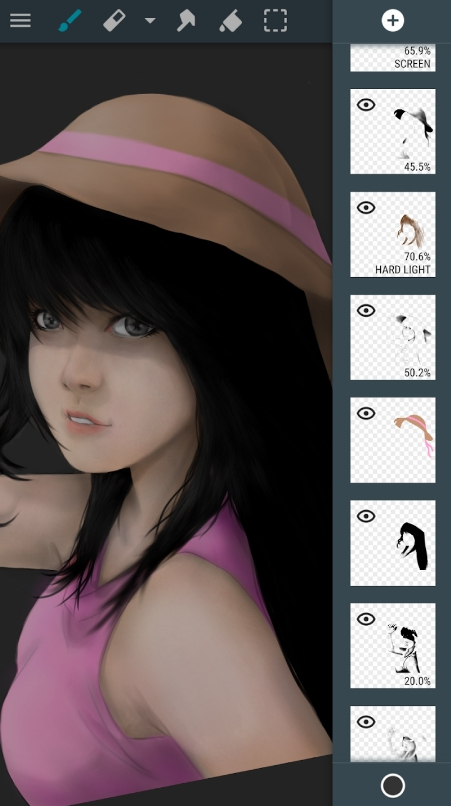 Infinite Painter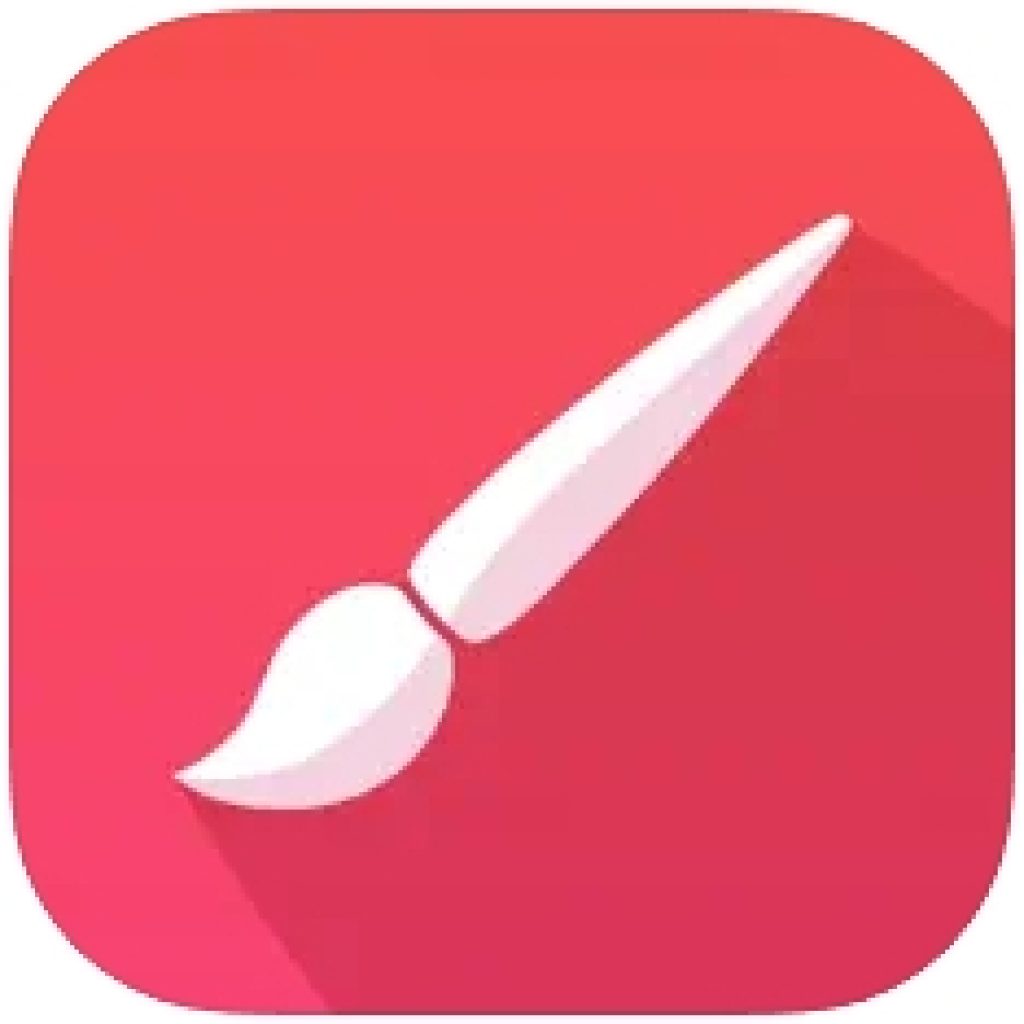 This is a simple yet powerful app that turns your device into a canvas. It comes with a diversified set of instruments and lets you make cool art and sketches conveniently. The app is specifically known for its pencils, so make sure to give it a try.
As for the pens, there are tons of options and each one comes with multiple customization settings. Plus, you'll get to rearrange the instruments and group them by themes. And if that's not enough, you'll get to create personalized brushes and import some from the web as well.
The app doesn't limit the number of layers, and you'll get to group several ones with a single tap. There are also multiple mixing modes to try if needed. You'll also get to set up a tool to convert ransom strokes into shapes. The app lets you add numerous color adjustments.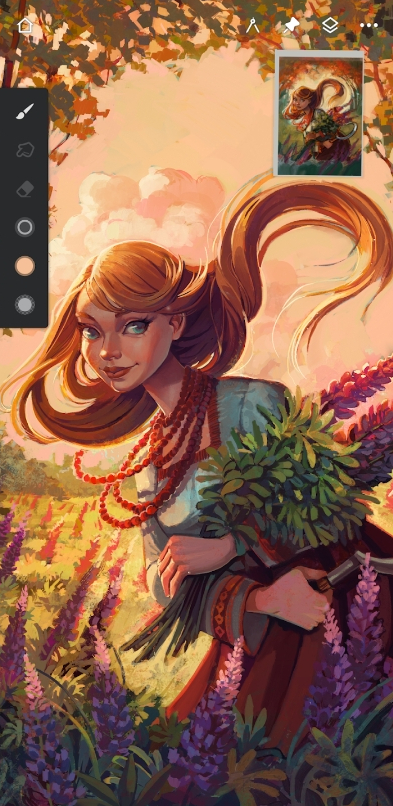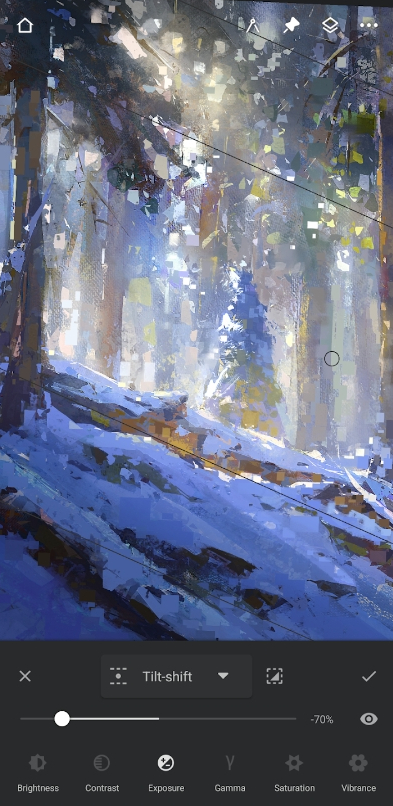 ibis Paint X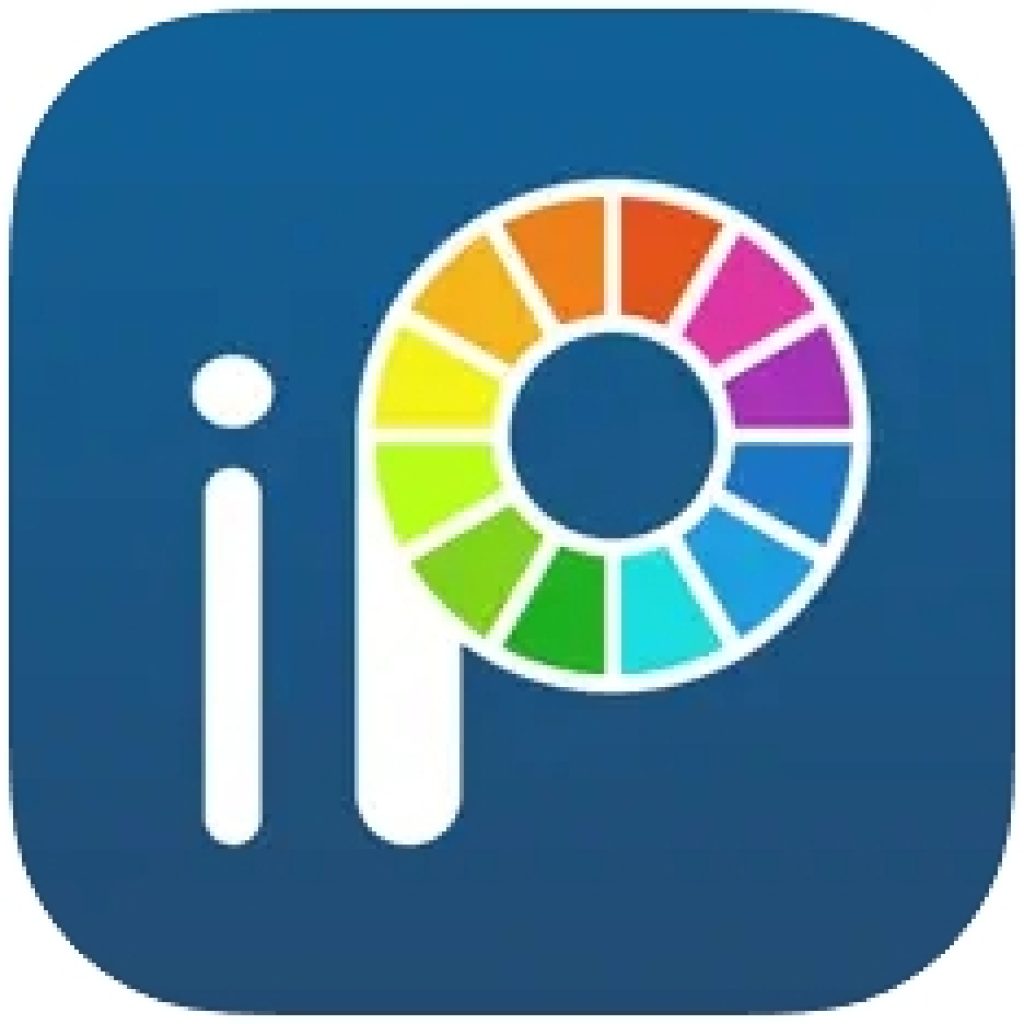 This is an illustrator app that provides one of the widest brush compilations out there. For now, the app offers over 15K pens you can use to elevate your art. There are also over a thousand fonts, 80 filters, and dozens of blending modes you could try.
You'll also get to adjust the setting of each brush, and make folders with the ones you use most. The app lets you document the entire process to make cool vids for your socials. It even has a YT channel with a bunch of tutorials on how to use it if needed.
The app has a smooth drawing exp, and you can use an SNS tool to try various techniques and methods. The number of layers is infinite, and you can set individual metrics for each one.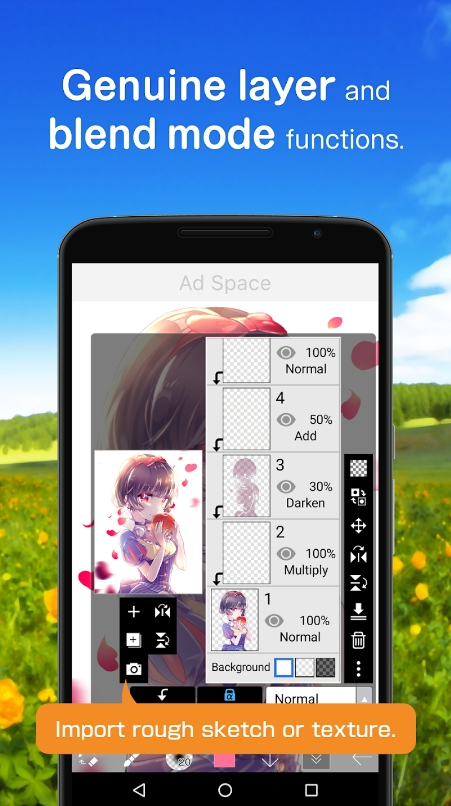 HiPaint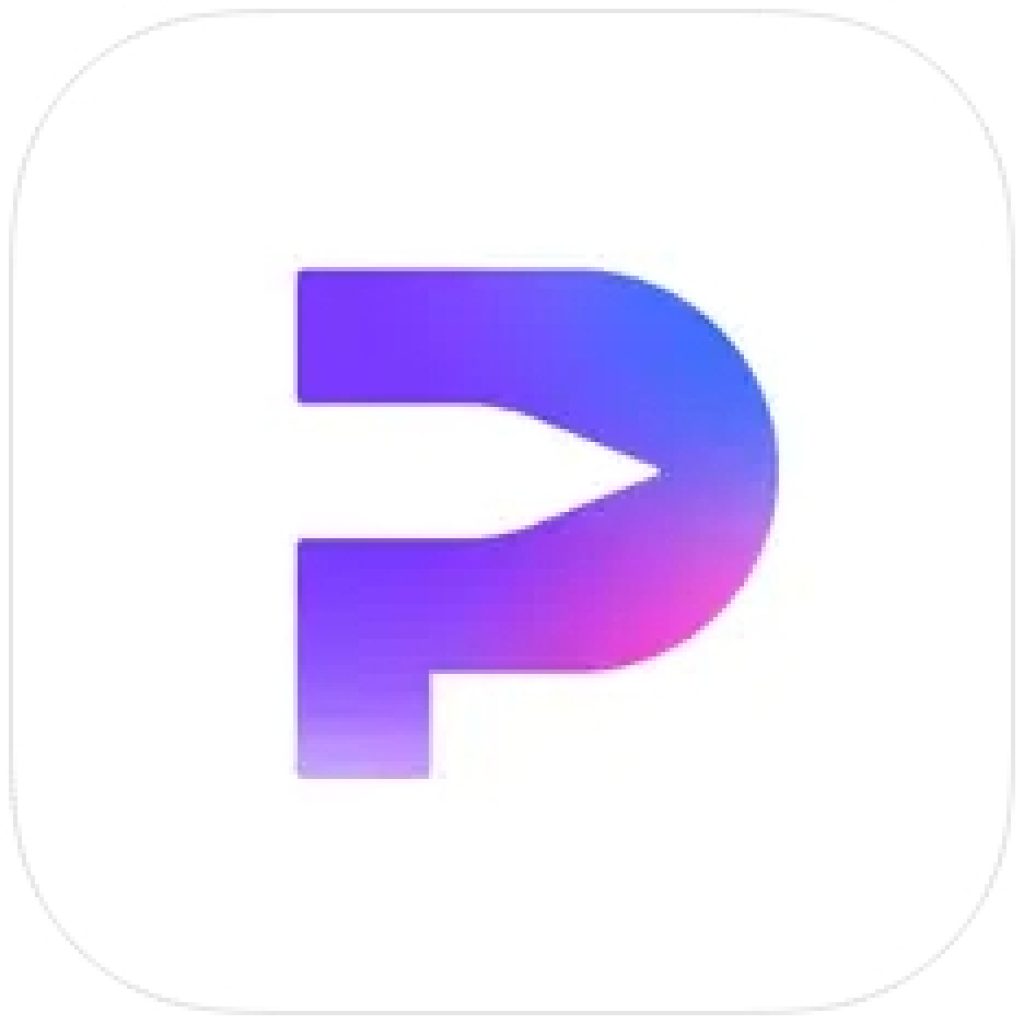 If you want an app to make pro-looking art, this might be the one. The app covers all the instruments you may need from pens to mixing modes, so you could pull off all kinds of art.
It comes with a light UI that lets you fully focus on your projects and not on how things get done in particular. The canvas comes with quick sliders that let you regulate the thickness of the brush and set up the canvas quickly.
Speaking of brushes, there are over 90 options to cover all styles and techniques of artwork. Herewith, each brush can be personalized individually, and you can even make custom pens.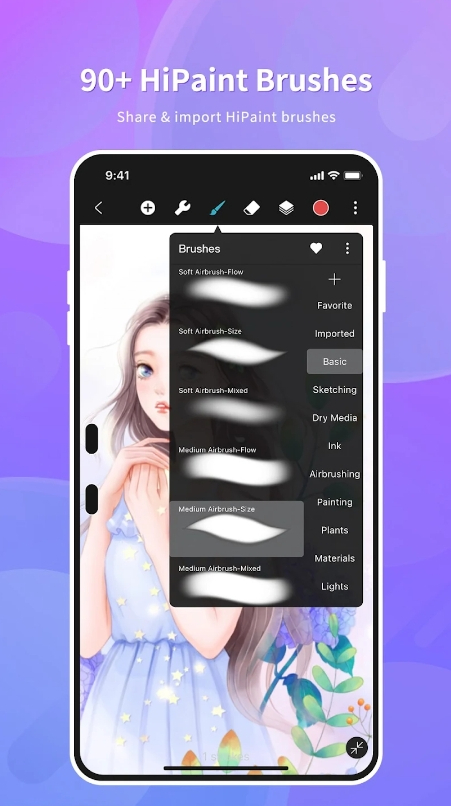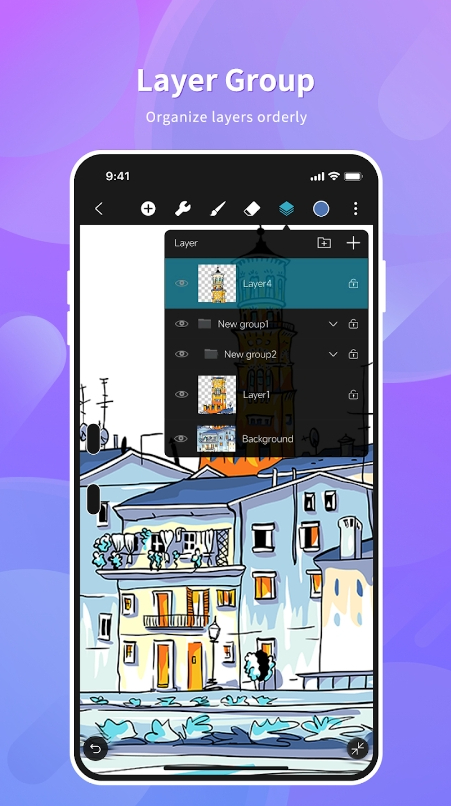 Krita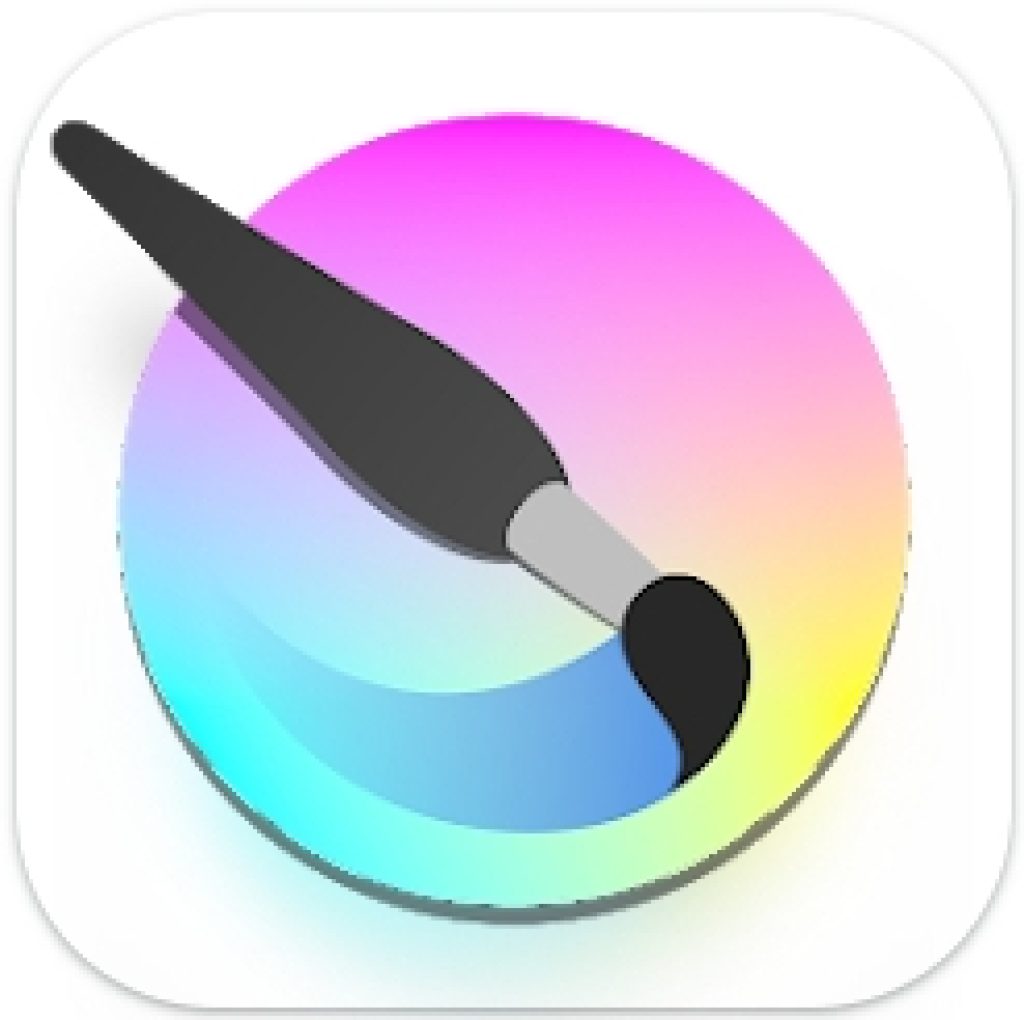 That's a powerful drawing app to make all styles of art. It lets you make art, concept boards, comics, and even animations. As expected, such a variety of instruments impacts the simplicity of the UI, but it's not too bad.
It may not be the most user-friendly app, but it's definitely worth trying because of all the tools. Herewith, if you've tested out multiple drawing utilities already, this one may become a pleasant surprise. Along with multiple pens, the app comes with a stabilizer for freehand drawing, which is handy.
And if you'll decide to make a complex scene, there's a special construction assistant to ease the work for you. You'll get to personalize the canvas, and add numerous layers, filters, modes, and whatever else.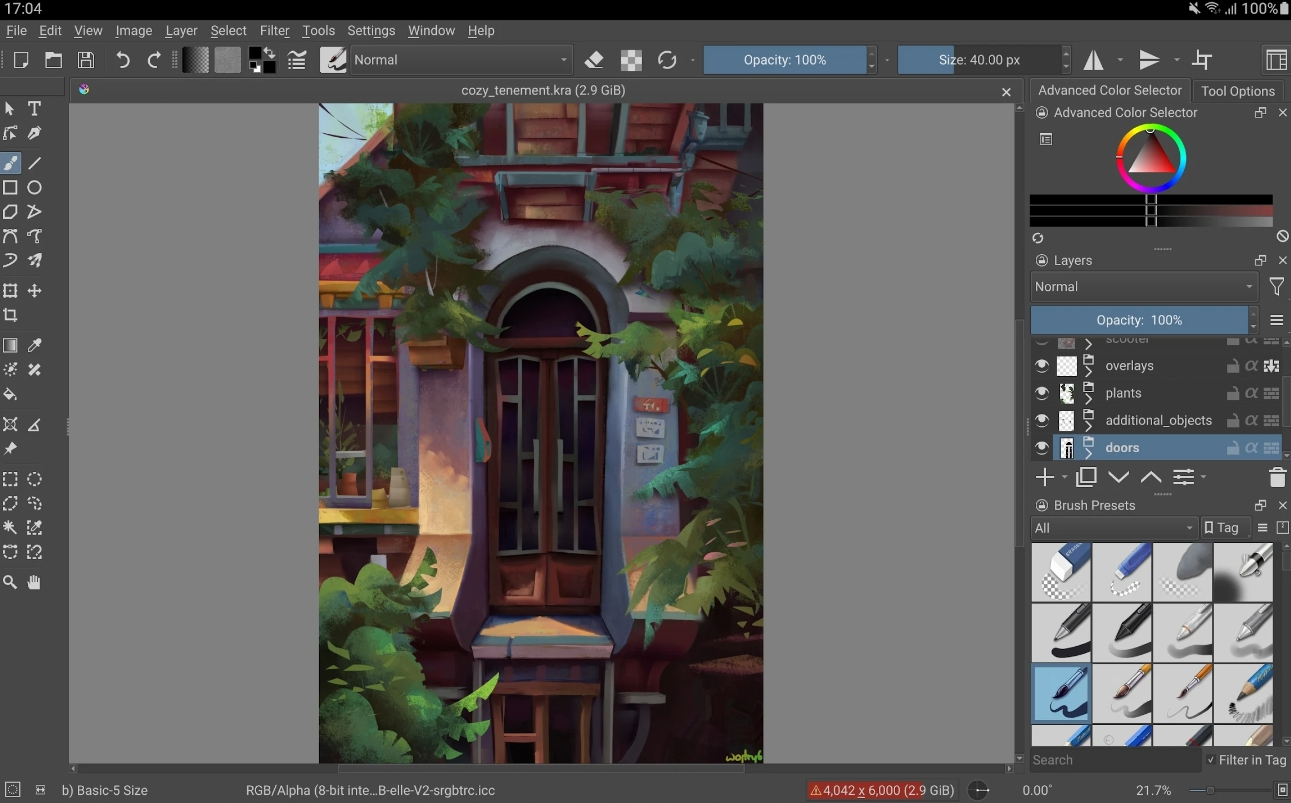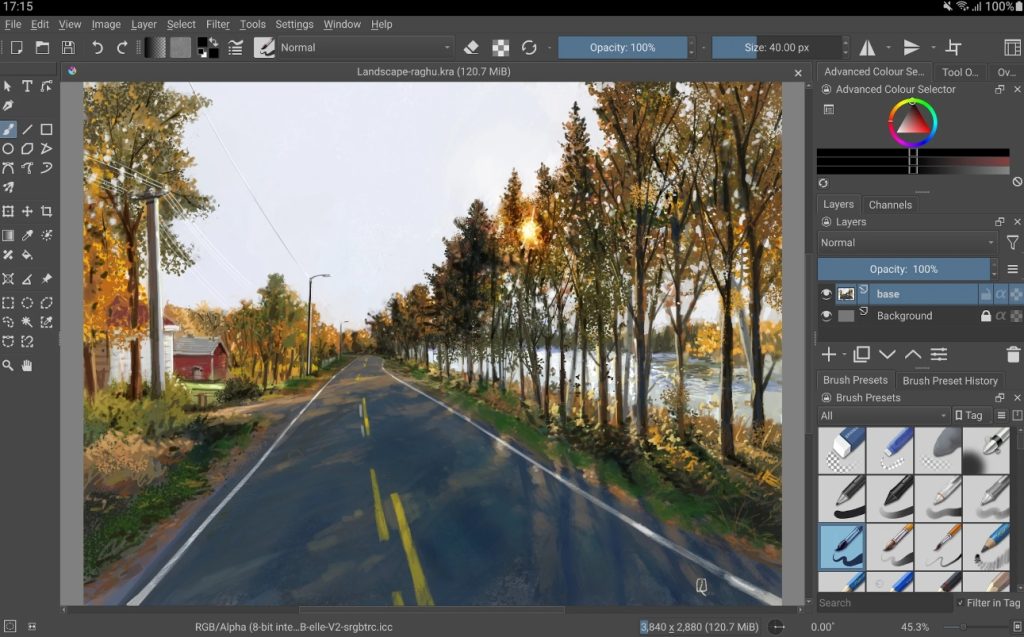 Adobe Illustrator Draw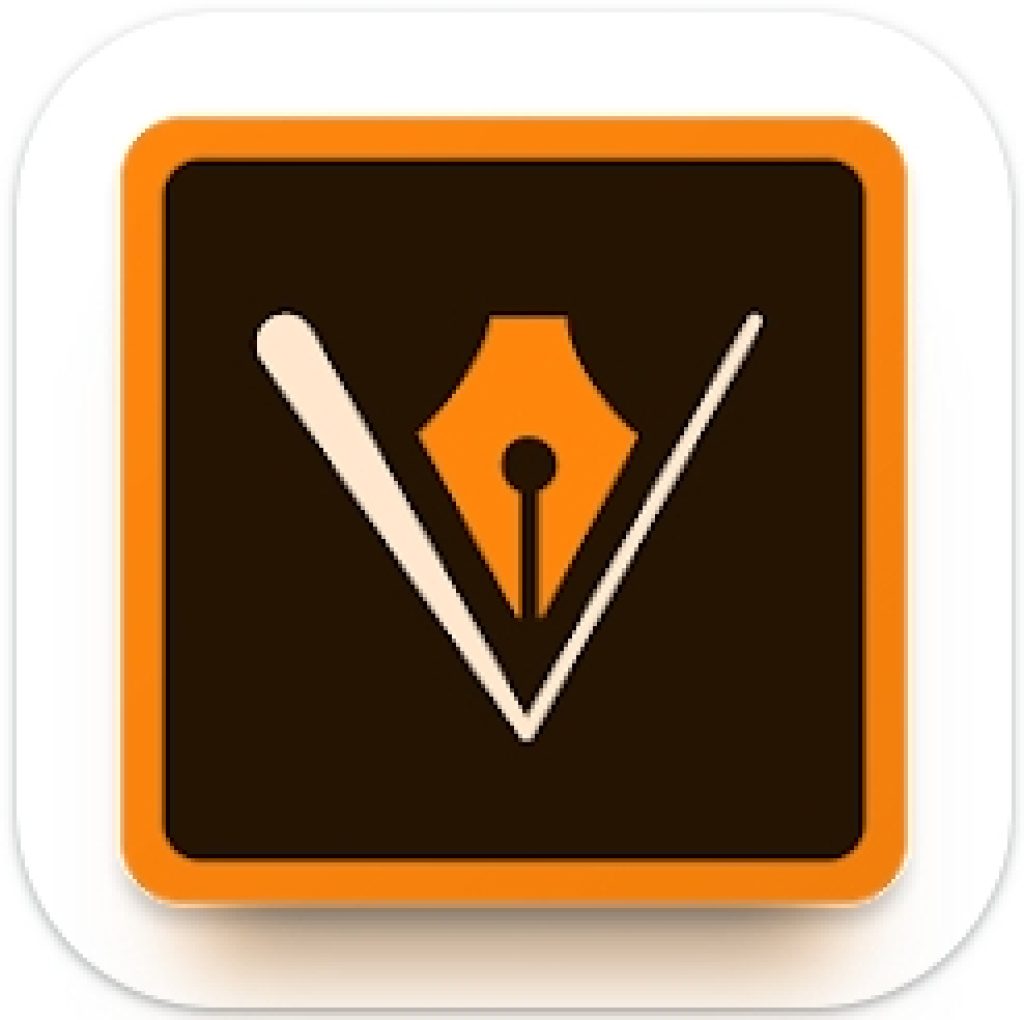 Adobe apps may have gained popularity in photo editing, but their drawing one is not as well-known as it could have been. This app is dedicated to vector artwork, and it lets you make complex projects in a convenient way.
It comes with a zoom tool that lets you get up to 64x close up to work on details. Herewith, the set of pens is not that impressive: you get 5 tips with flexible size, color, and inscrutability. The layering part is pretty standard: you'll get to add multiple layers, group them and try mixing modes.
Plus, the app has basic stencils for shapes if needed. All the projects can be sent directly to PS and other Adobe apps for further editing. You may also save it in diverse formats.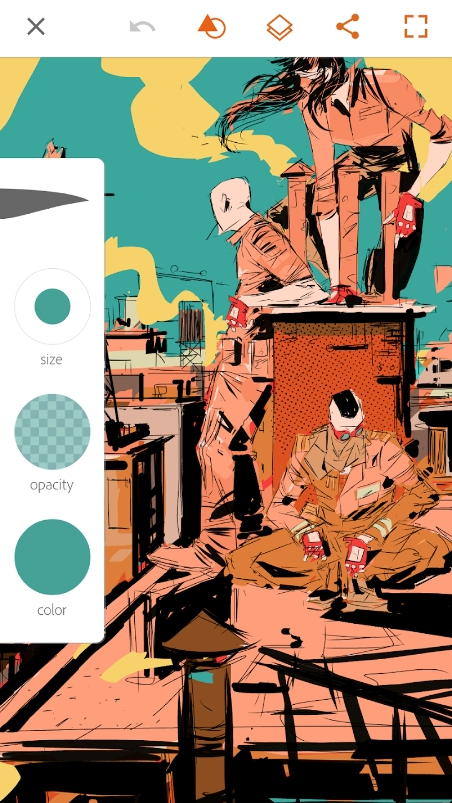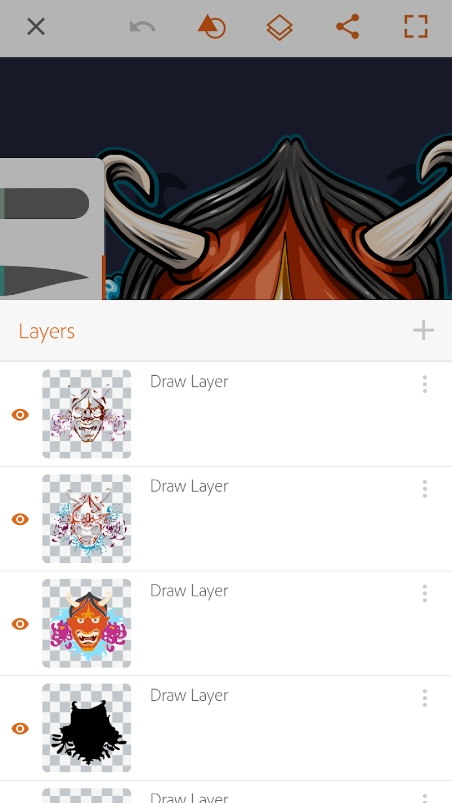 Check also: 11 Best Apps To Transform Photo Into Anime Drawing
Artecture Draw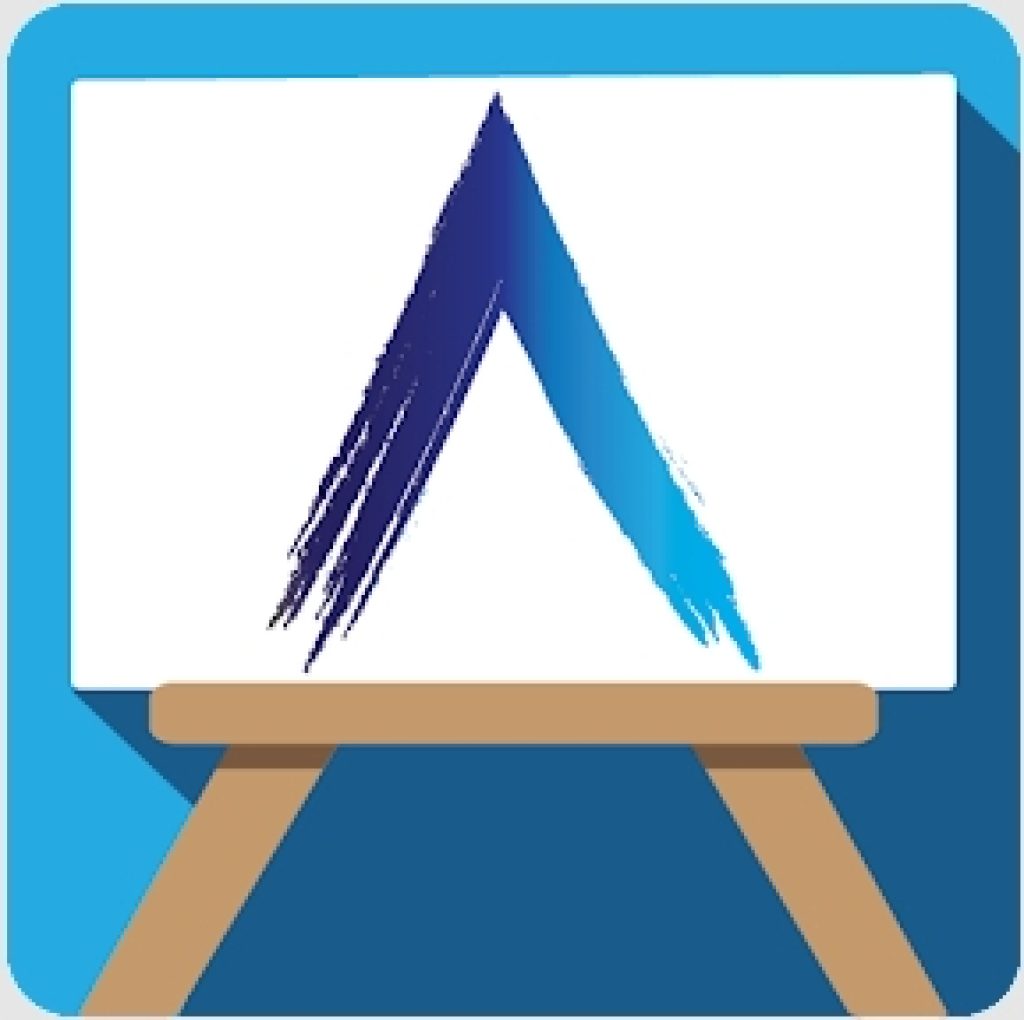 This app will turn your device into a full-on canvas. It works nicely for sketching and suits both pros and beginners. In fact, even a child will be able to sketch with this app as the UI is that simple.
It covers over 30 tools that you can tune to m catch your needs. There are pencils, markers, brushes of all kinds, rollers, gradient tools, and much more. The app is free and has no ads to distract you from the creative process.
You won't be limited in the number of layers, and you can always reorder, remove and adjust each layer one east. The app also covers multiple effects to spice up your art, and you'll get to add balance tags and geometric shapes if needed.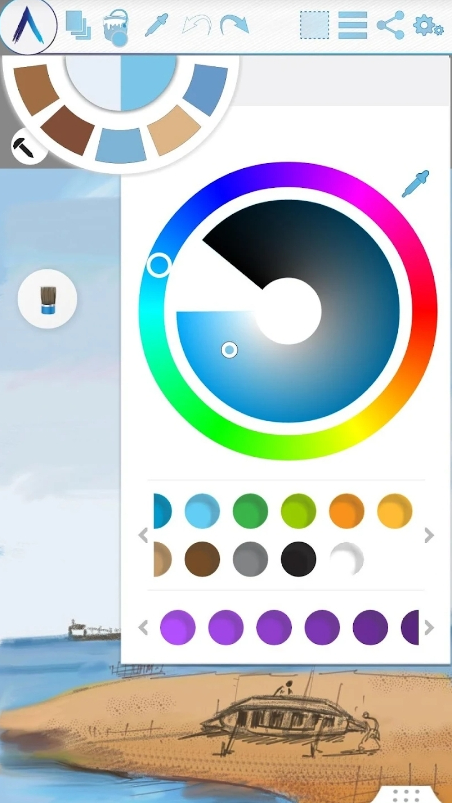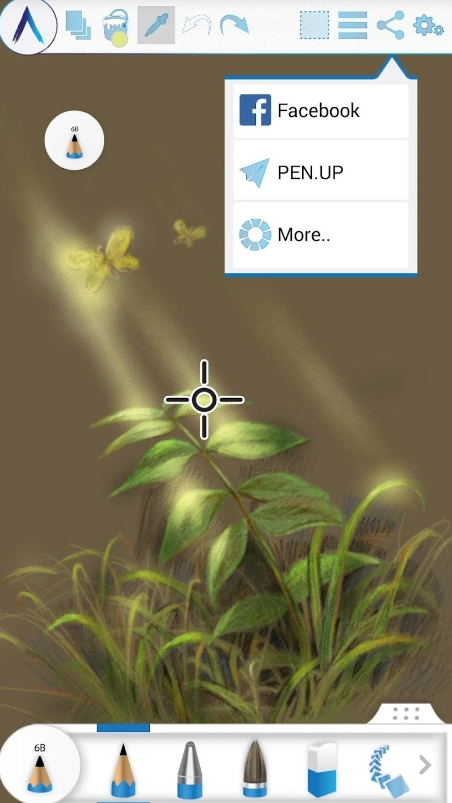 Concepts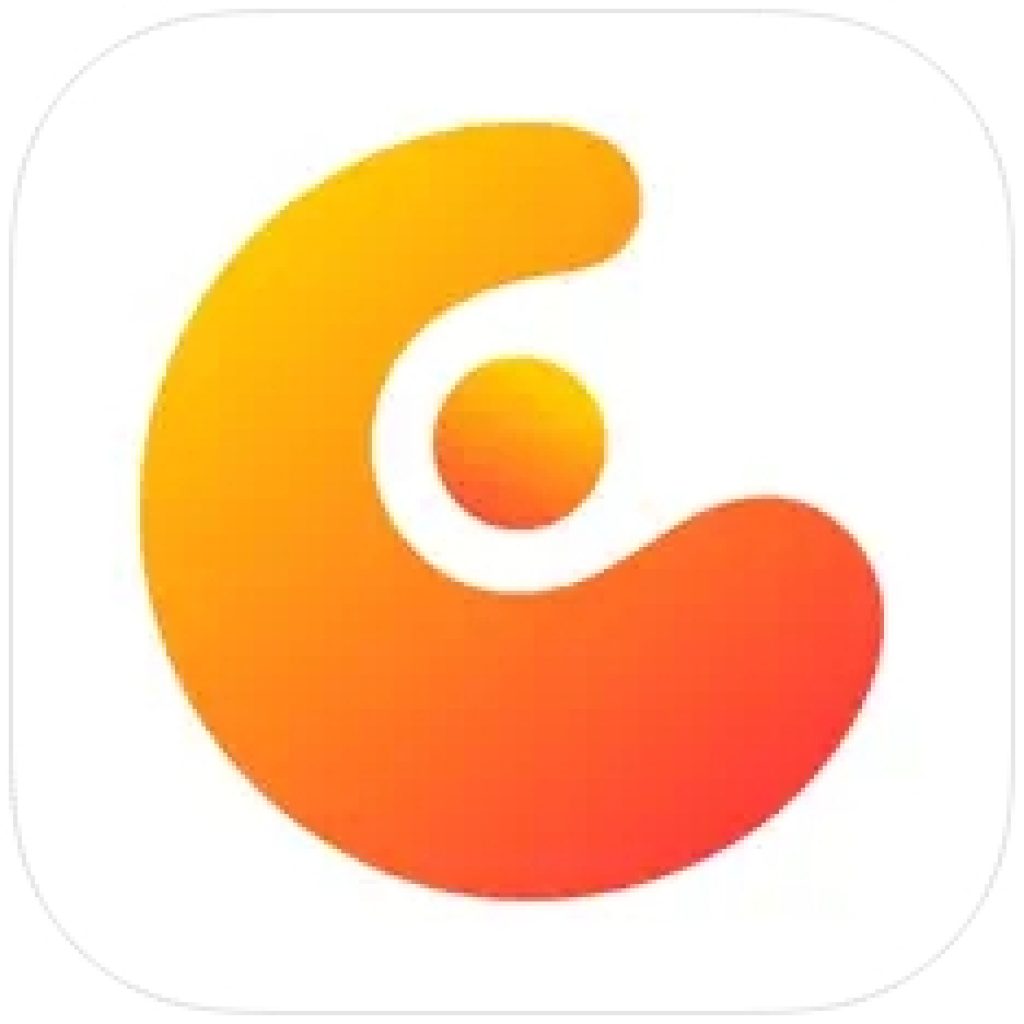 As you may guess by the name, this app lets you visualize your ideas. It's a flexible app you can use for concepts and whatever else comes to mind. The app is pretty rich in features, so you'll get to cope with complex projects easily.
The app covers multiple brushes and pens that react to the pressure you put along with tilt and velocity. You'll get to adjust the thickness, intensity, and color of each brush individually. The idea of this one is quite unique as well: it provides an infinite canvas that you can fill with all kinds of illustrations needed.
The same goes for layers: there are no limits, and you'll get to try various blending styles. You'll also get to personalize a toolbar and remove all the things you don't use. You'll even get to personalize gestures if needed.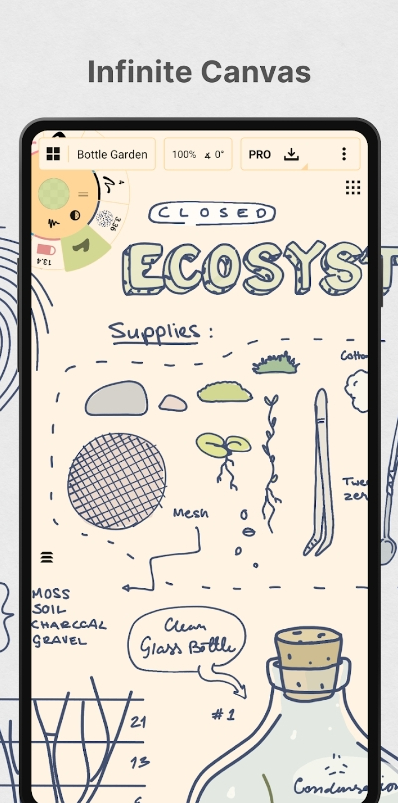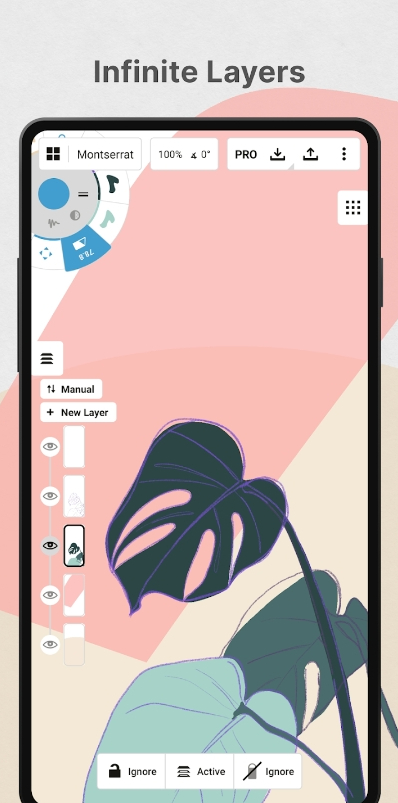 Tayasui Sketches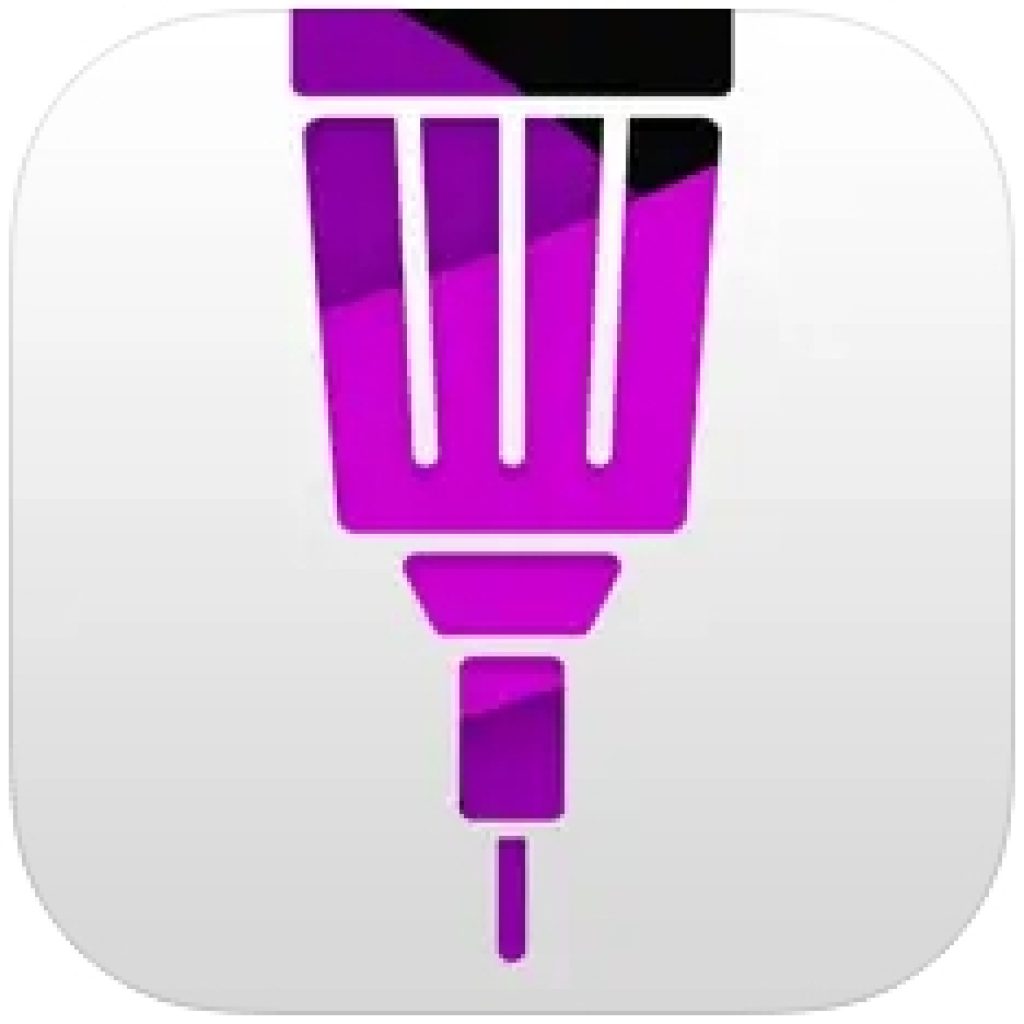 That's a minimalist illustrating app that comes with beautiful realistic tools. The main idea of this app is to give you a digital canvas that would feel like a real one. And that's why all the brushes, pens, and markers are ultra-realistic and customizable.
Overall, it will be a perfect app for those who enjoy watercolor, as wet brushes in this app look as lifelike as they could. The oil paint is great as well, just like the pastels, acrylic brushes, and felt pens.
The app doesn't limit you in layers and lets you load pics to use as a base. The app works perfectly well with a stylus as you'll get to regulate the thickness and intensity of the brush with it.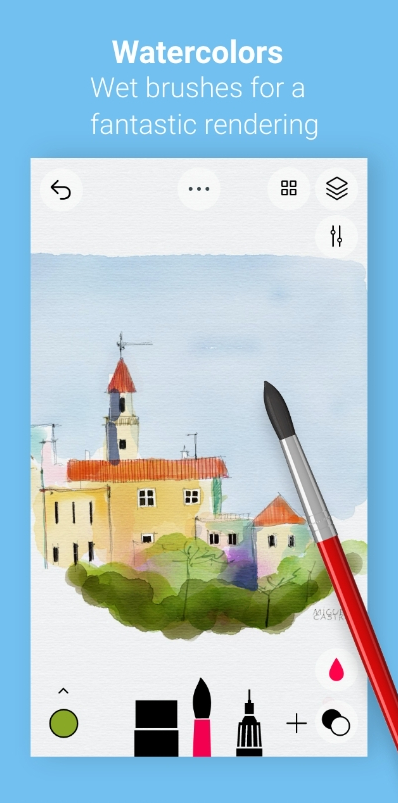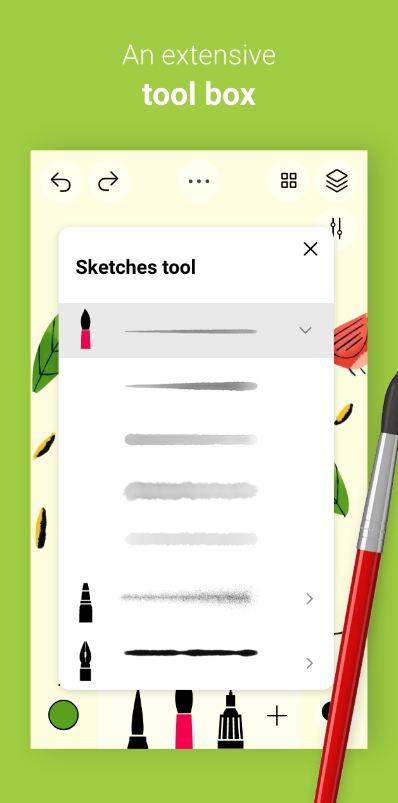 Artstudio Pro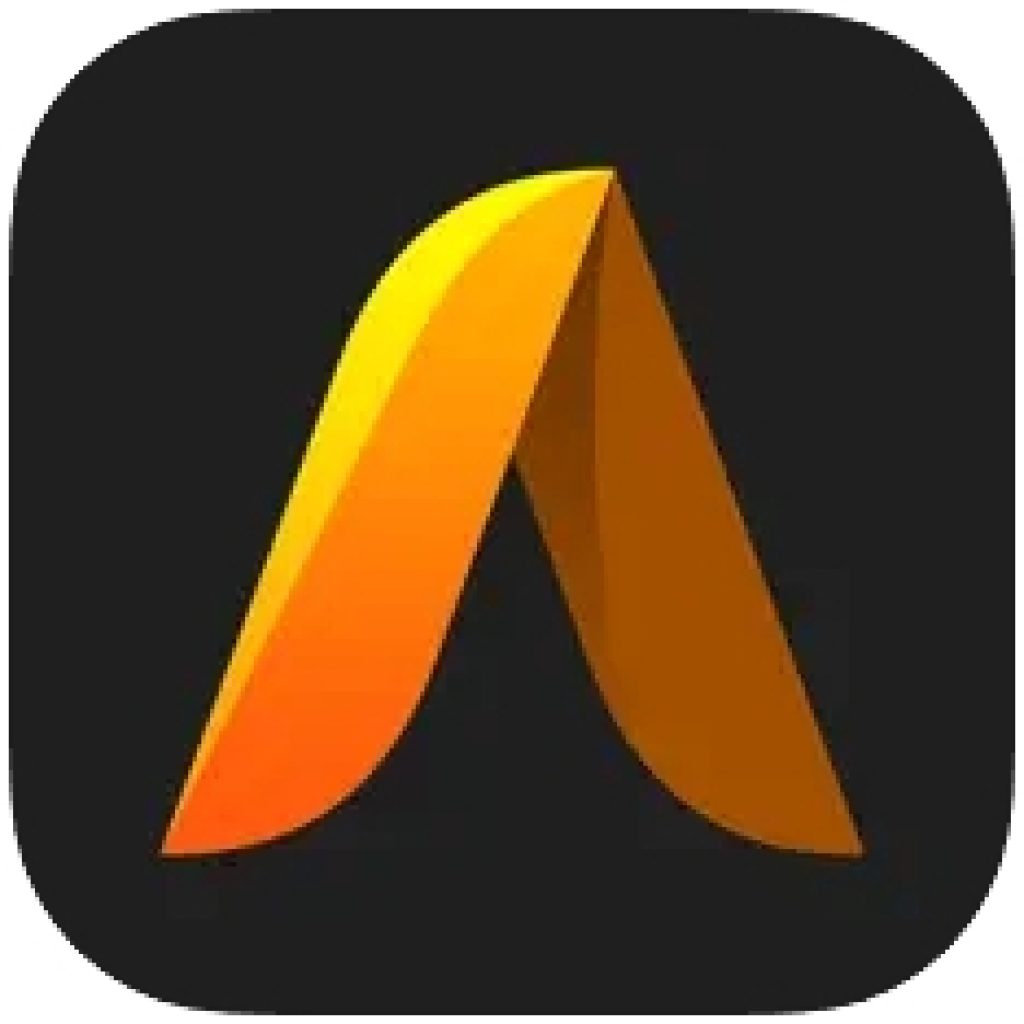 If you came here looking for a dupe of the famous iOS drawing app, this is the one. Not only do the features of this app look extremely similar to Procreate, but the UI does as well. It's literally the perfect alternative if you want to get into digital art without spending money right away.
As for the instruments, the app covers over 25 tools including paint, gradient fill, smudge, sponge, and more. In fact, it comes with an advanced brush engine that leads to smooth drawing and lifelike exp.
The app lets you adjust the size of the canvas and gives full freedom when it comes to layers. You'll get to the group, rearrange, and remove the layers in one tap. There are also 9 mixing modes and multiple effects you could try here.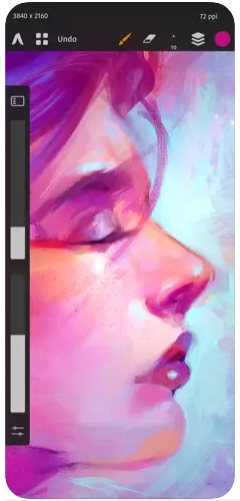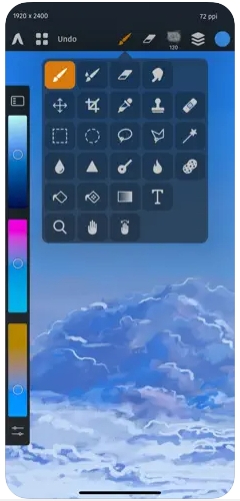 Art Set 4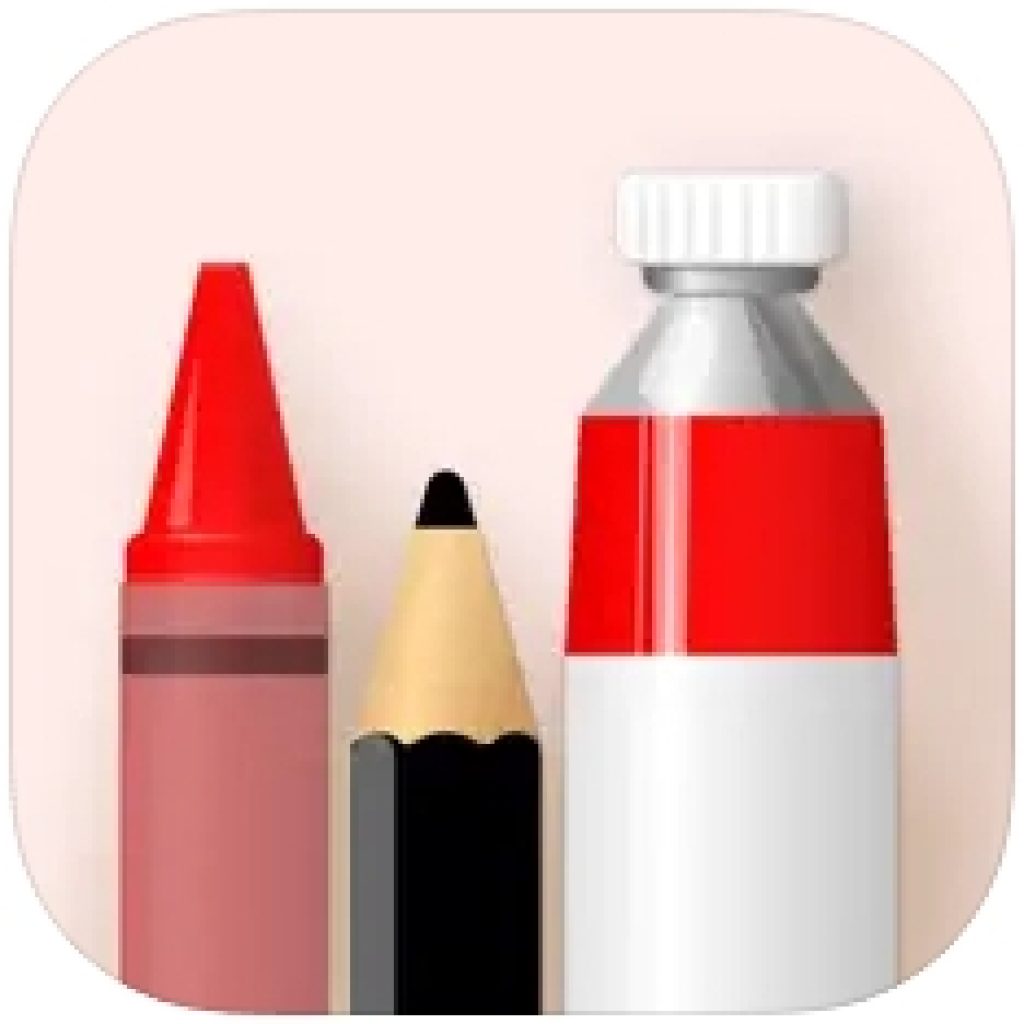 This app is all about minimalism and simplicity. It's one of the best painting apps for newbies and pros. The app provides realistic sets of brushes and pens that elevate the drawing exp and lets you try various styles of art.
For instance, all the oil paint strokes are made in 3D, and you'll get to etch back into the same one multiple times to achieve the perfect look. As for the other brushes, you get ones for watercolors and pastels, along with crayons, blenders, and more.
More to that, you'll get to regulate the blending style to match your prefs if needed. You may also make the canvas wet or dry with one tap. There's even a special compilation of metallic colors for bold dramatic effect.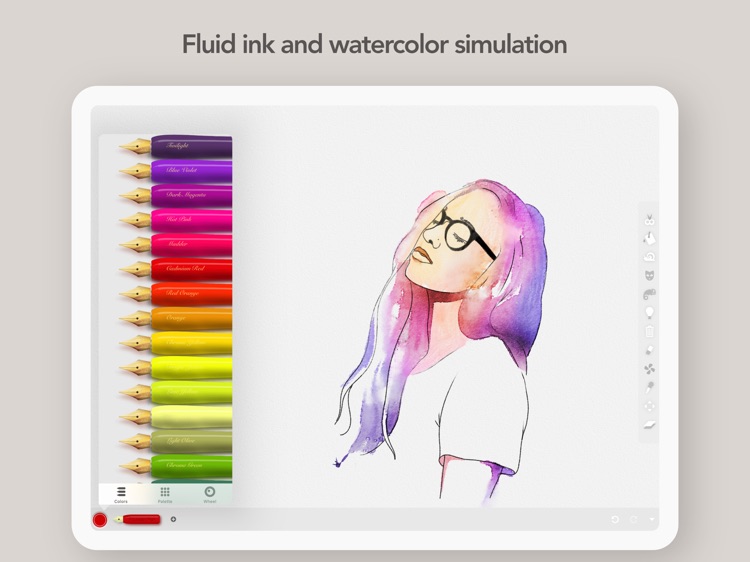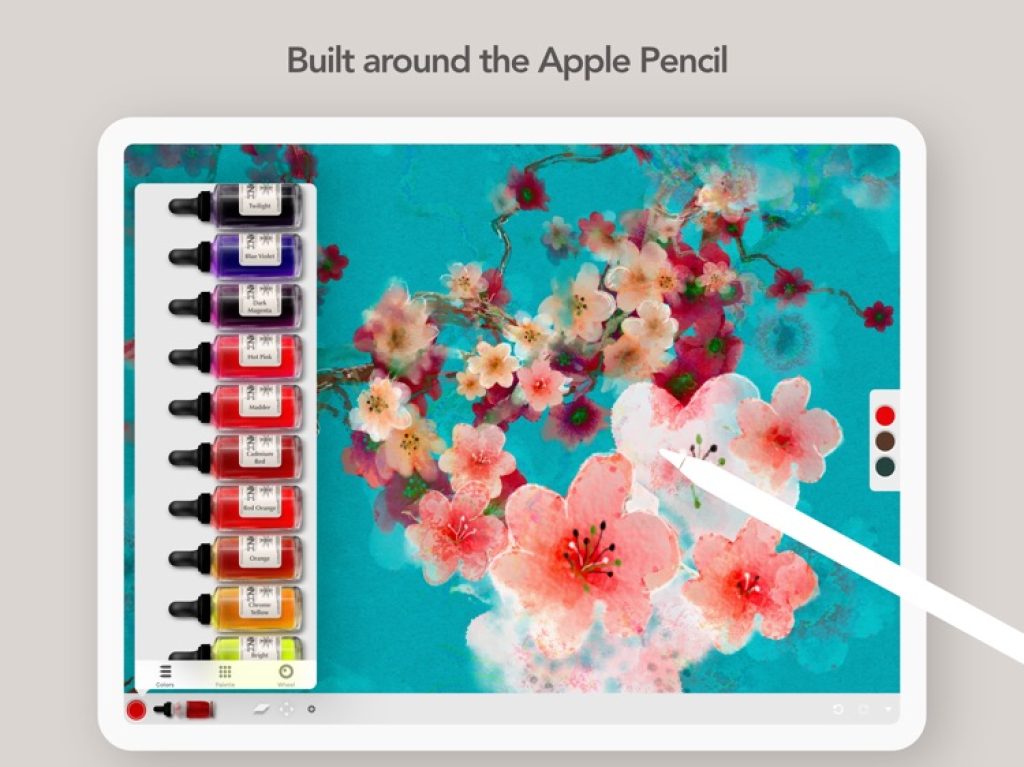 PaperColor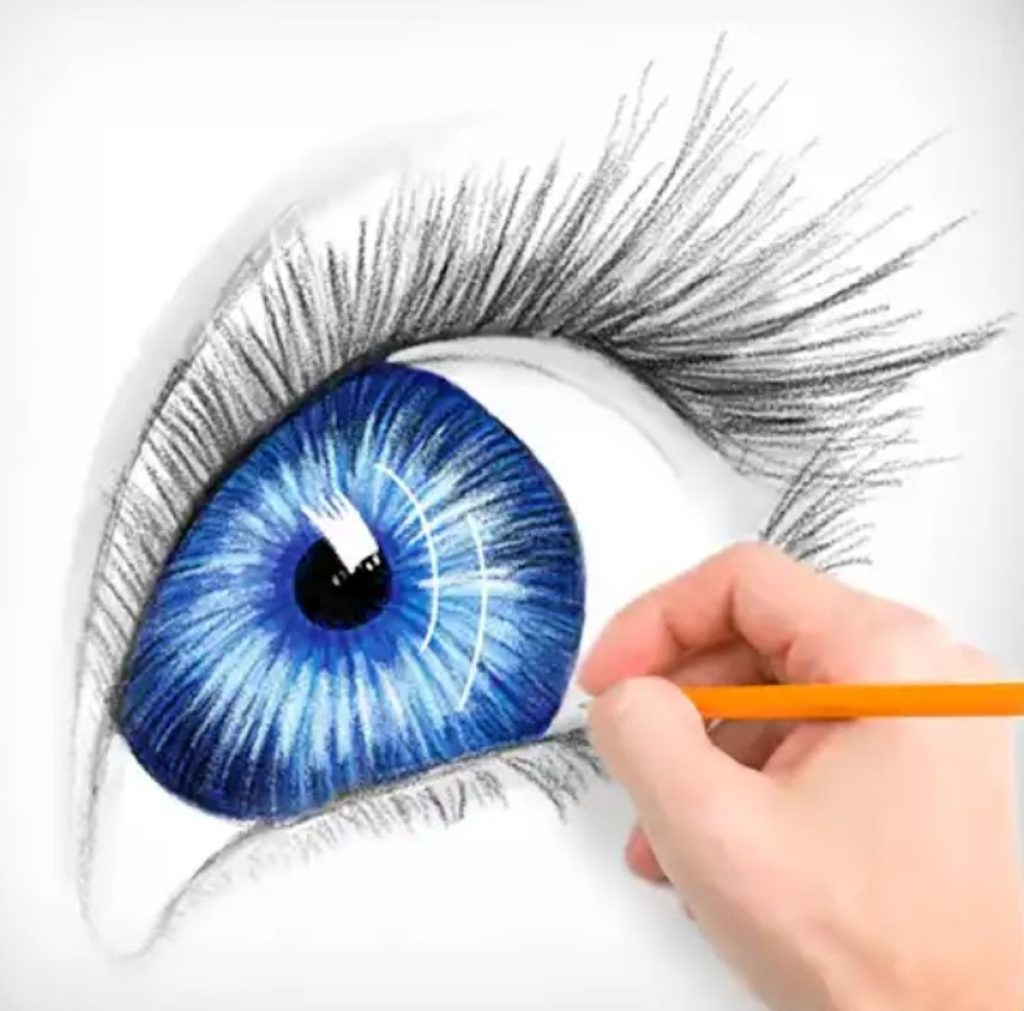 This is one of these painting apps that has been around for a while. It may not be the best for complex digital illustrations, but if you need a lifelike watercolor or oil paint effect it will work nicely.
In fact, the app holds a pretty solid pack of brushes and pens, including ones for graffiti, so no worries here. It lets you try various
styles of art, and the UI is so simple it can be used by a child.
You'll get to add numerous layers and play with blending modes for the perfect look. You'll also get to load images for inspo (or to draw over them if needed).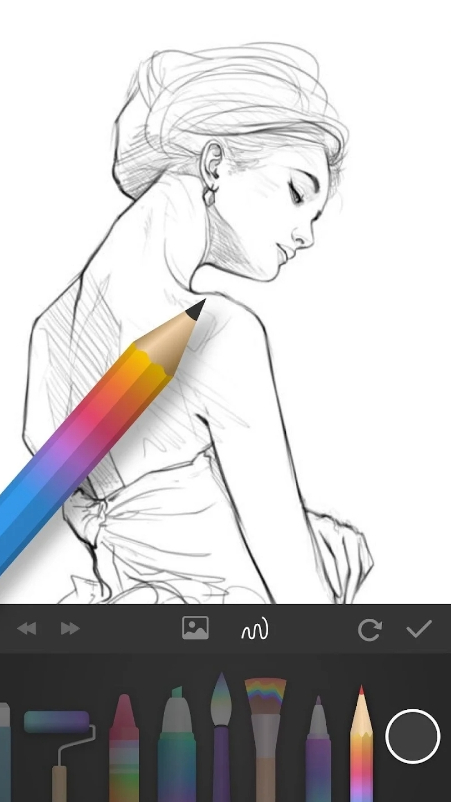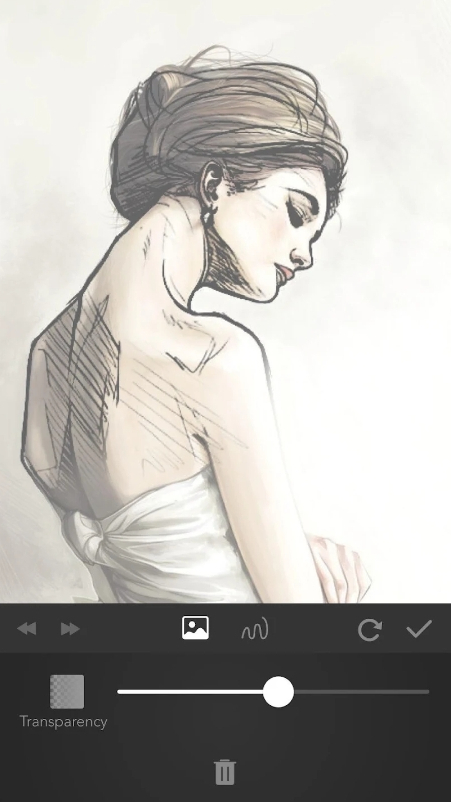 PENUP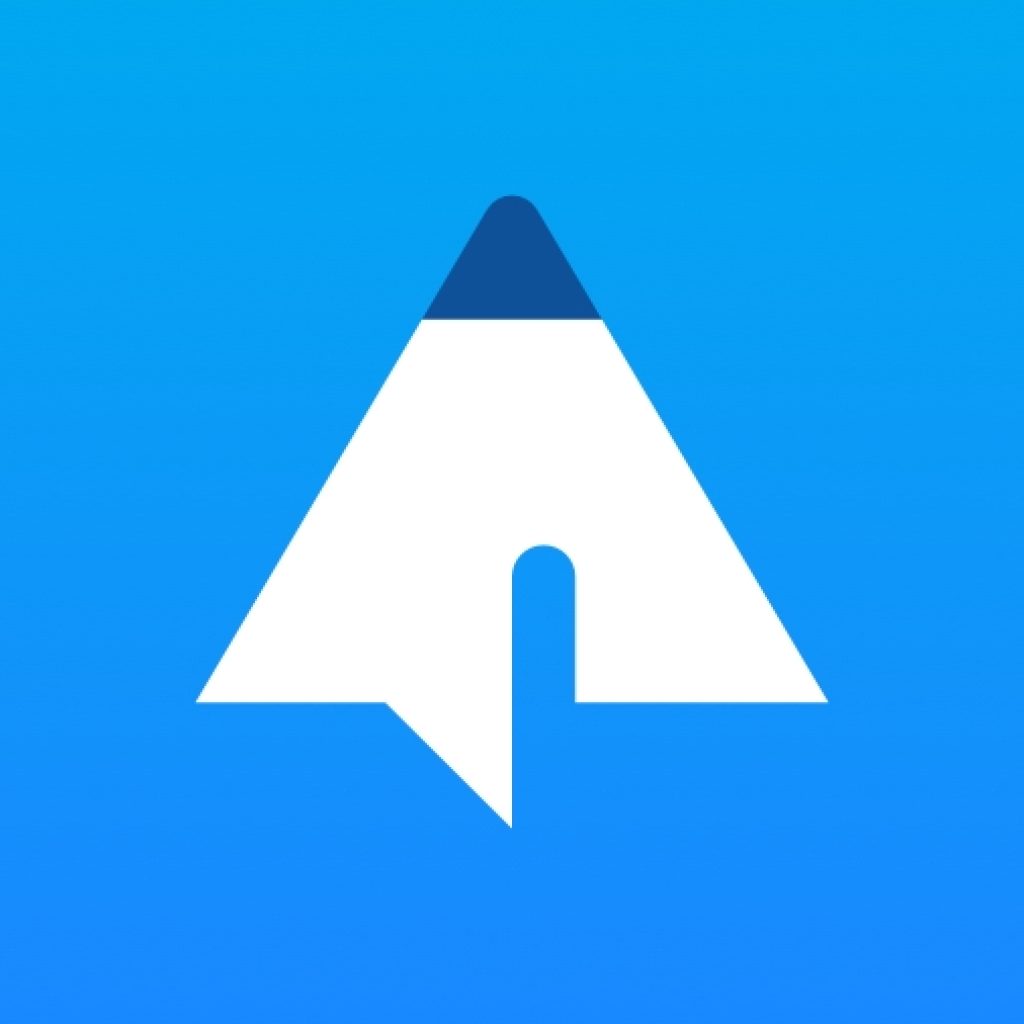 This app lets you make cute art and share it with a like-minded community. It comes with no-frills yet pretty powerful instruments that let you paint anything that comes to mind. There are tons of pens and effects you could use, and all of these are highly adjustable.
You'll also get to record the entire drawing process to share. In case you're not perfect at drawing, the app offers multiple sketches for you to color.
Plus, there are multiple tutorials you could follow to enhance your skills and learn how to draw. You can also draw using pics as and join challenges to get new ideas.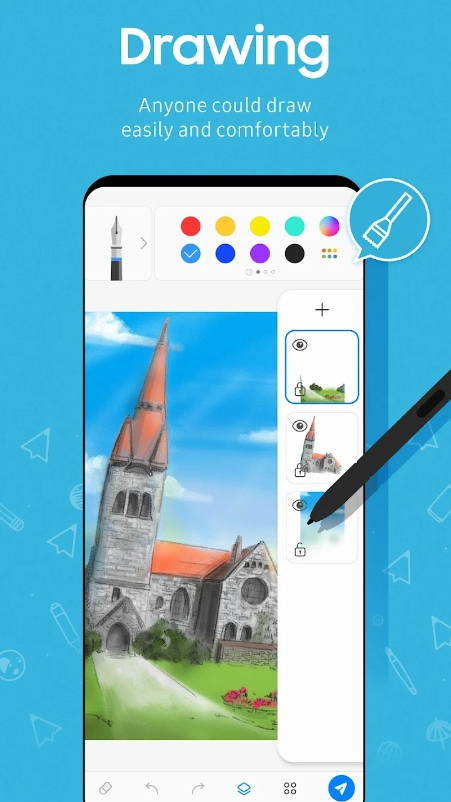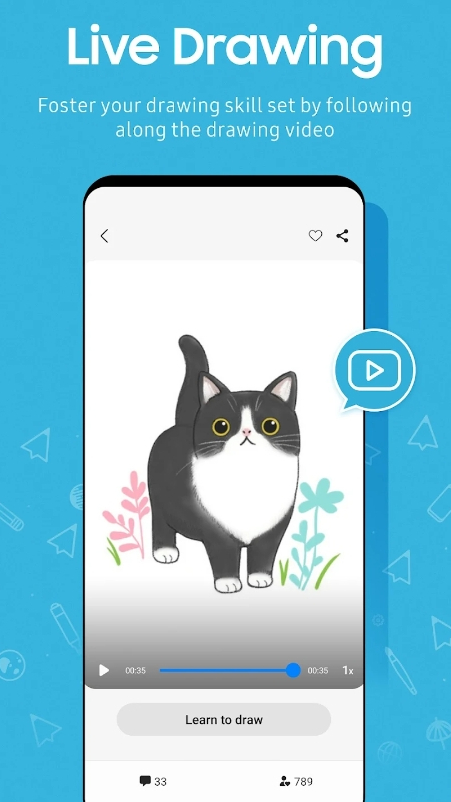 You may also check: 11 Free Procreate Brushes Apps & Websites
Picsart Color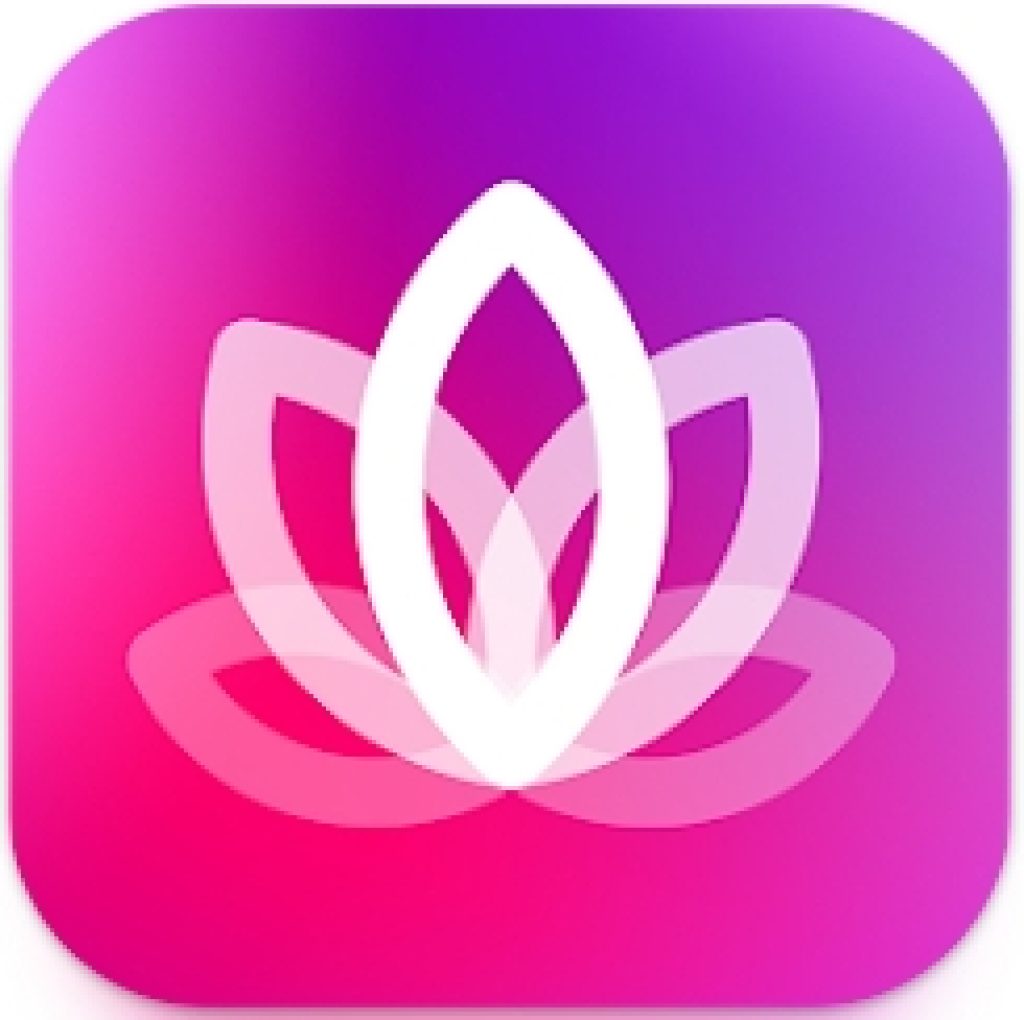 To wrap up, there's an app for effortless painting and drawing. This app is all about making drawing simple and handy, so it's fully beginner-friendly. It covers plenty of flexible tools, a color mixer, a layering system, and more.
There's even a special set of textures to add more realism to your art. It lets you use a symmetric tool and add shapes with one tap. The app also lets you load pics to use if needed.
As for the layers, you'll get to pick a mixing mode, and there are also multiple effects to try out. You'll also get to add text (there are hundreds of fonts there) and other decorative items.