If you are in the trucking business, then you are aware of situations where the customer makes an unfair payment for the service rendered. Proper logistics management takes into account the money spent, road conditions, various car breakdowns, and many other factors.
Special services can help you make your own accurate calculations of the effort you spend on the delivery of cargo. These free ELD apps for drivers are the best of all programs presented on mobile marketplaces. In this review, we have described the advantages of each of them so that you can make the right choice.
Ezlogz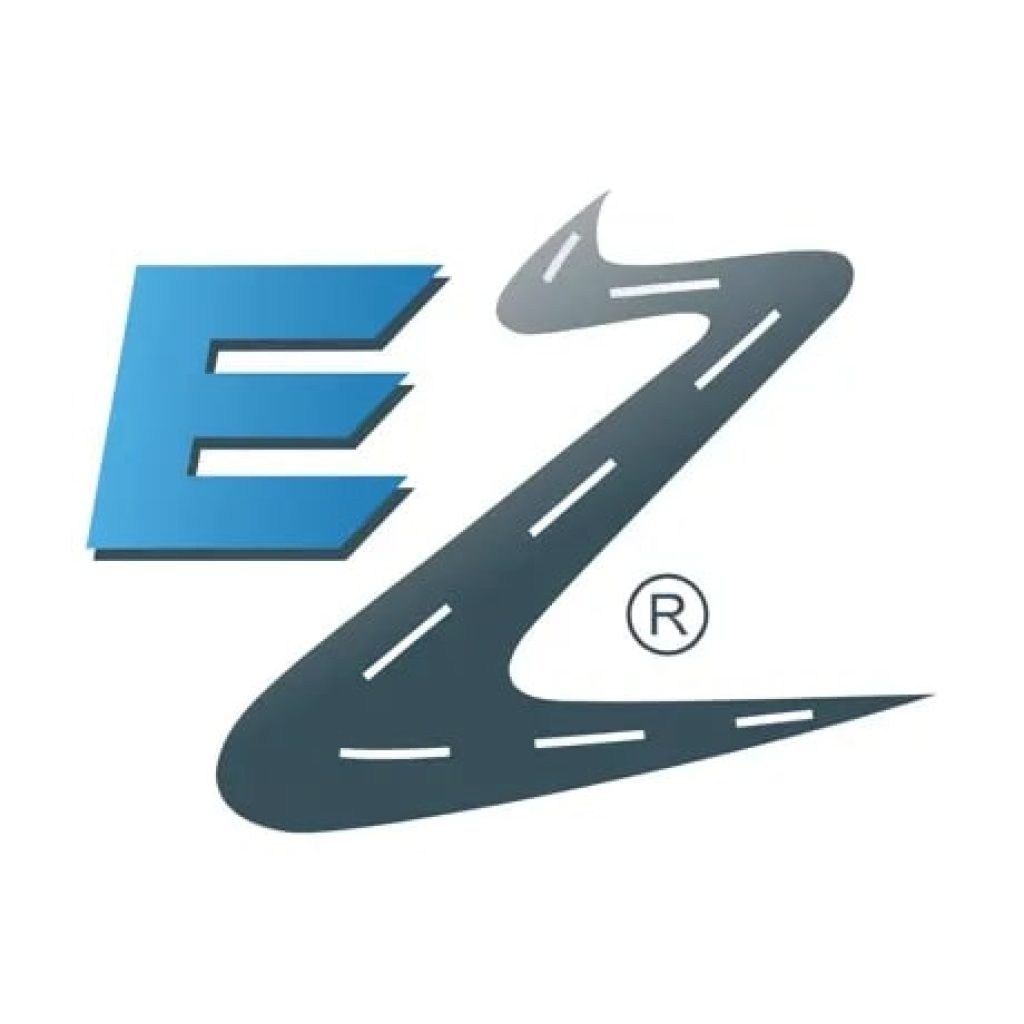 Electronic logbook for truck drivers in the Ezlogz app. Only the most important and necessary tools for a successful trip.
A driver's main concern is to deliver a load in one piece. This app provides you with everything you need to make it happen.
Convenient and accurate maps that work in real-time. Here you can find the best route, find out about traffic jams and repairs, and decide on a rest stop and a meal.
Read the reviews to make your vacation as comfortable as possible. If you are in an unfamiliar area and have time, you can go on local sightseeing. The timer works offline, notifying the driver in advance of the need for a break. Electronic check-in has become as simple and convenient as possible.
The driver has no time for detailed reports, so Ezlogz works independently. Chatbot is really useful on the road: it helps to keep it under control and reminds us of important moments.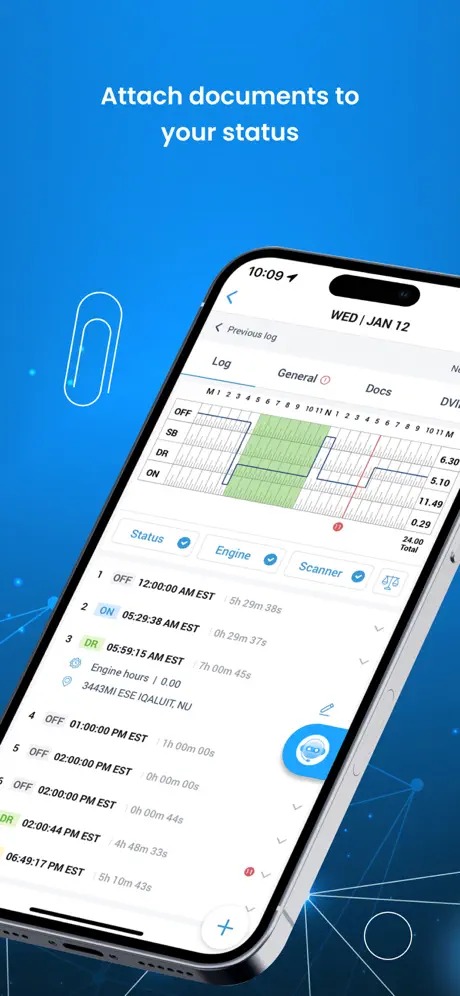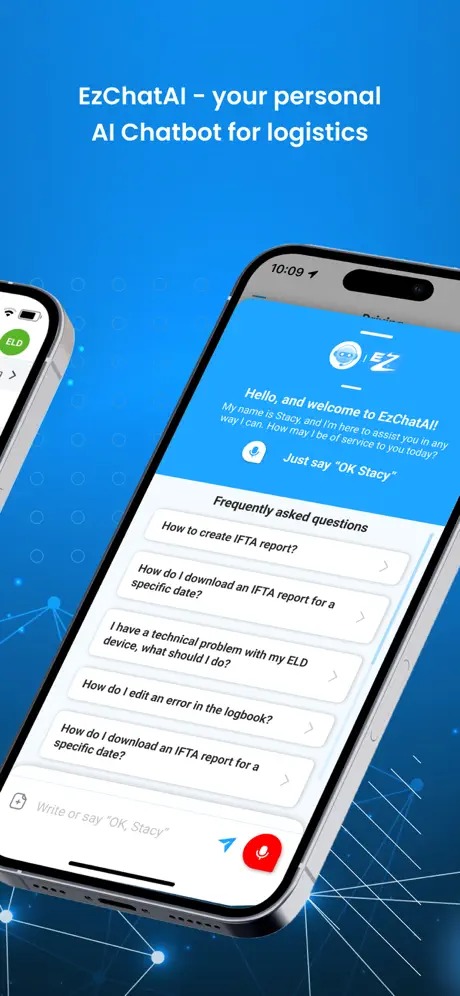 You can use voice input for convenience. The app works for free and helps you make your logistics efficient. Connect to the community of professional drivers and make your work easier.


You may also like: 11 Free Apps for Truckers (Android & iOS)
Motive Driver (ex KeepTruckin)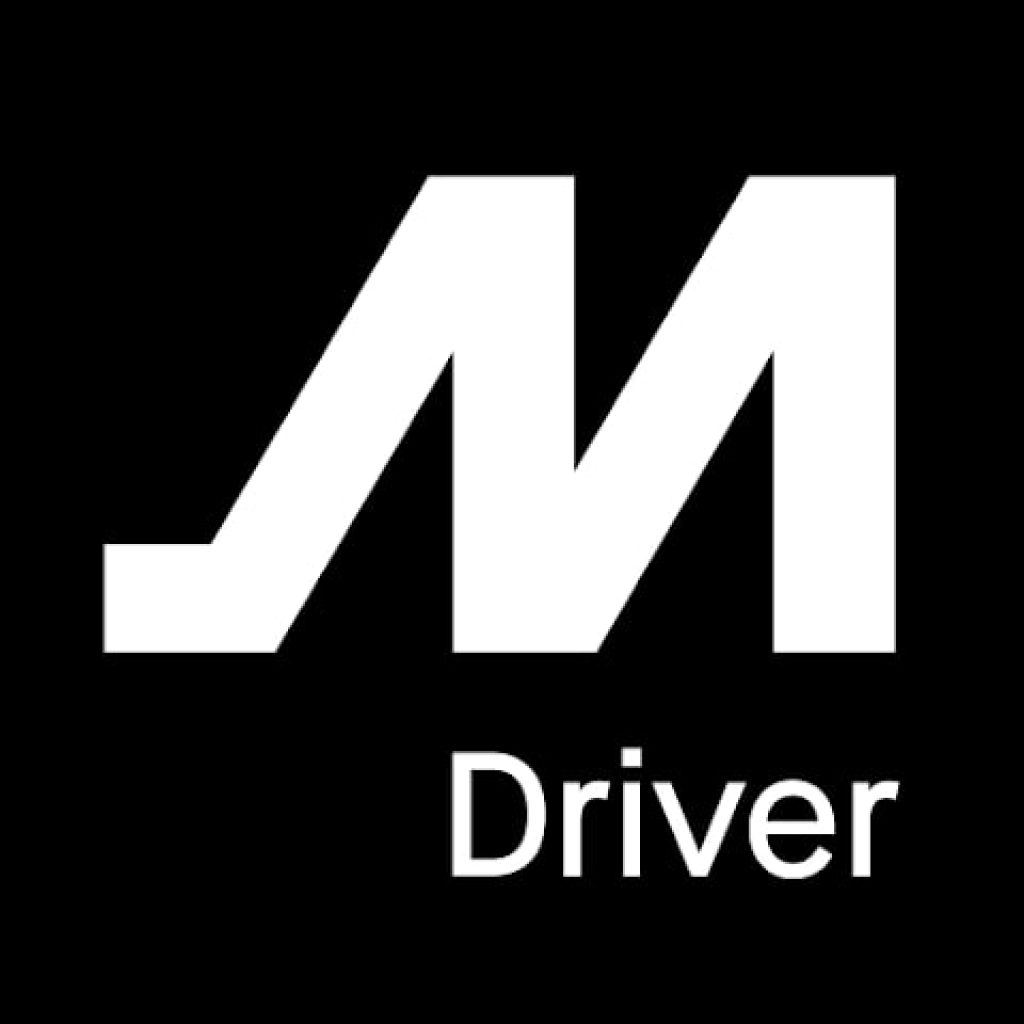 The Motive Driver app is designed for corporate clients to simplify trucking and improve logistics. No stacks of maps of unfamiliar terrain, wrong navigators, and faulty equipment.
With this app, drivers will always be in touch. Besides, Motive Driver has useful options, without which it is difficult to navigate in the long haul. The data is fully ELD compliant. Mark and record your hours of operation.
If necessary, you can show your records to traffic police or your employer at any time. All your maneuvers and movements are automatically transmitted to the dispatcher. This way you won't forget to warn him or her before you change plans or take another route.
Receive a notice of the end of working hours. Find comfortable and safe parking lots in advance without diverting from your itinerary. Treat yourself to a delicious lunch and a room at the nearest hotel.
Driver safety comes first. Check driving according to the international DRIVE system. Before you start your journey familiarize yourself with the safety regulations and advice from experienced drivers.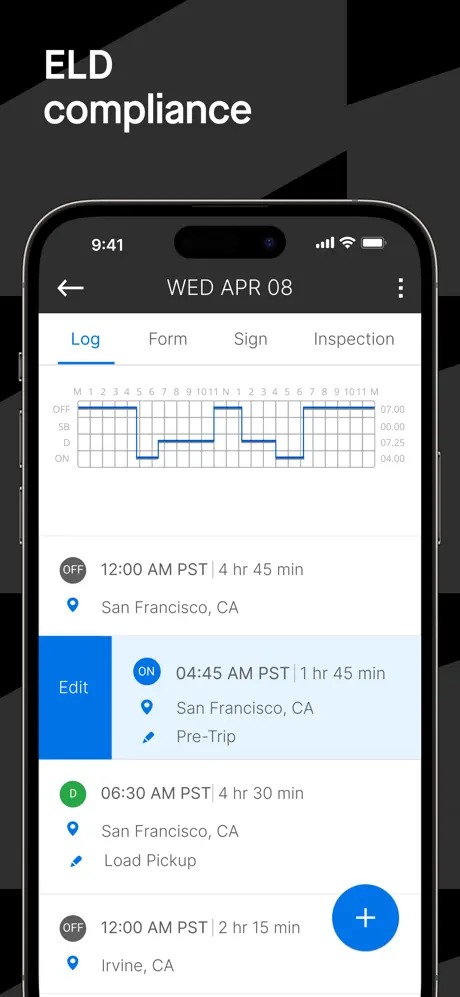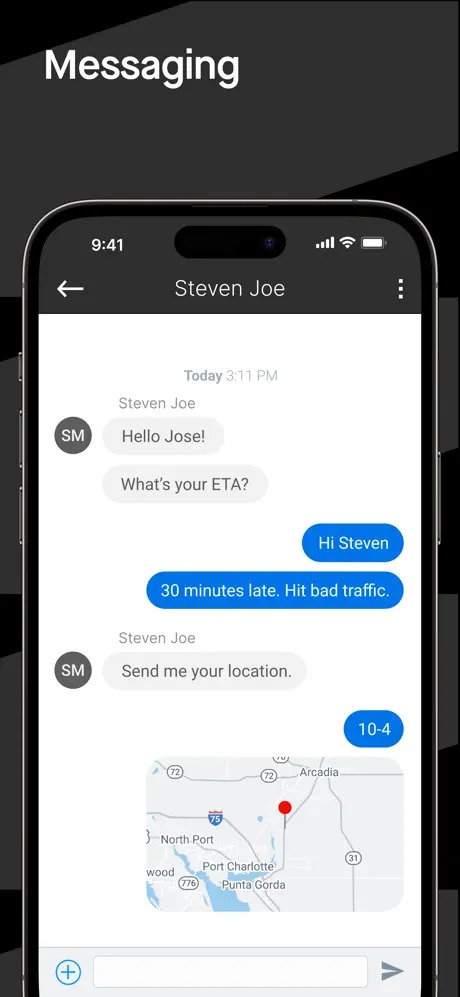 A driver's logbook is always at your disposal. This booklet contains information about the technical condition of your vehicle and any defects. This information will help you navigate when a serious problem arises. Ensure your comfort and personal safety with Motive Driver.


FC BigRoad ELD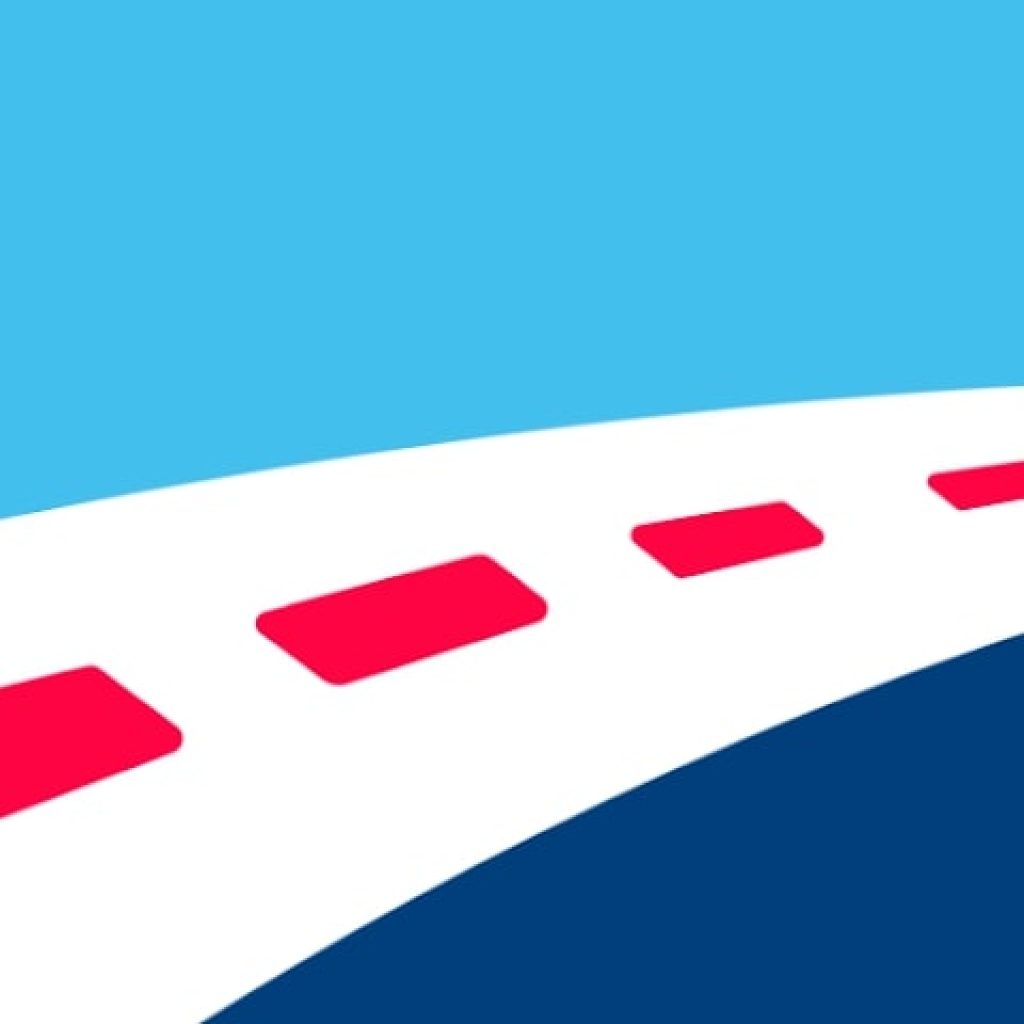 Perfect control and logistics for drivers. FC BigRoad ELD helps you control your working hours, navigate the road when obstacles appear, and choose the best route.
The app is based on the requirements of the FMSCA organization, which operates in Canada and the USA. It can be successfully used by businessmen both for personal purposes and for providing the work process.
FC BigRoad ELD is suitable for all areas of business: trucking, transportation of gas and oil, and working with animals.
All logs are maximally simplified so that the driver does not have to spend a lot of time filling them in. All information is contained in a convenient format. You can show the logbook to a dispatcher, employer, or DMV employee.
All receipts for fuel purchases, customs fees, and maintenance can be attached directly to the app. You will know at any time how much time you spent behind the wheel. Count working hours per day, week, and month. Avoid overtime fines and stop in time for a break.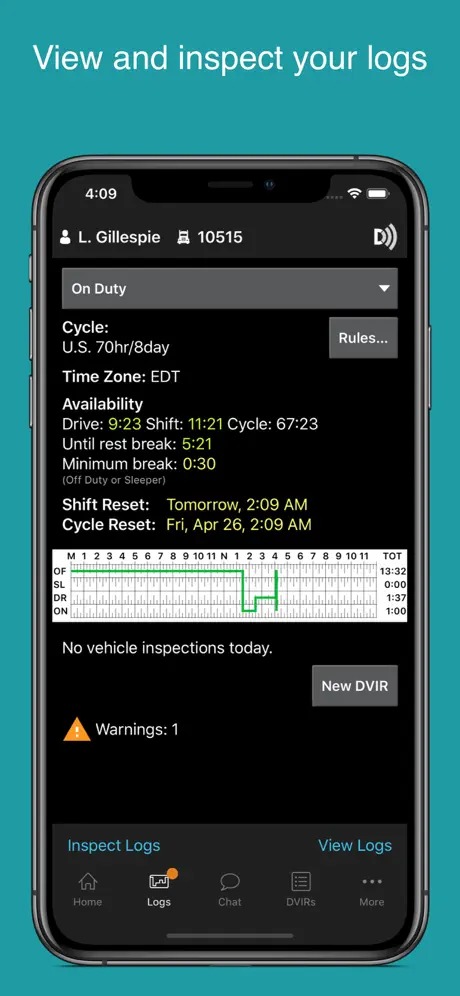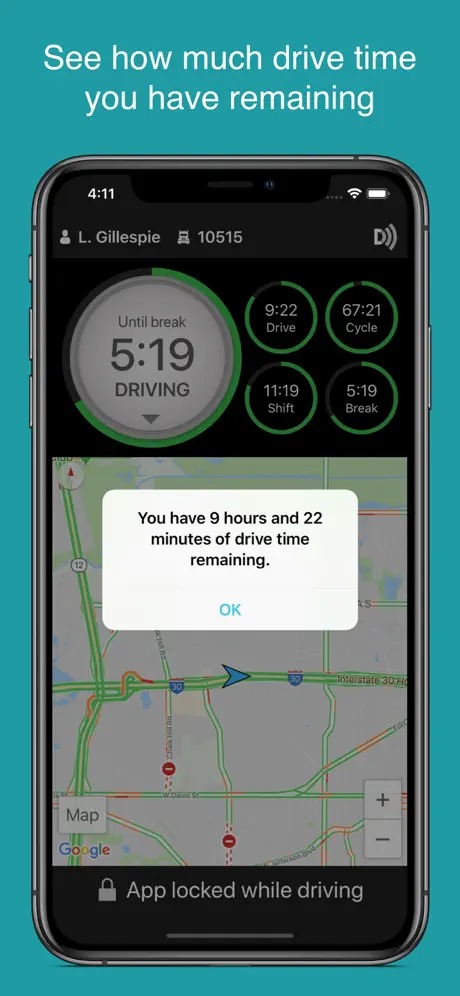 Internal chat allows you to stay in touch with your dispatcher and other colleagues along the way. For optimal GPS performance, it is recommended that you connect your phone to the charger. Have a safe journey with the FC BigRoad ELD.


You may also like: 6 Best Car Diagnostic Apps (Android & iPhone)
REVEAL ELD Logbook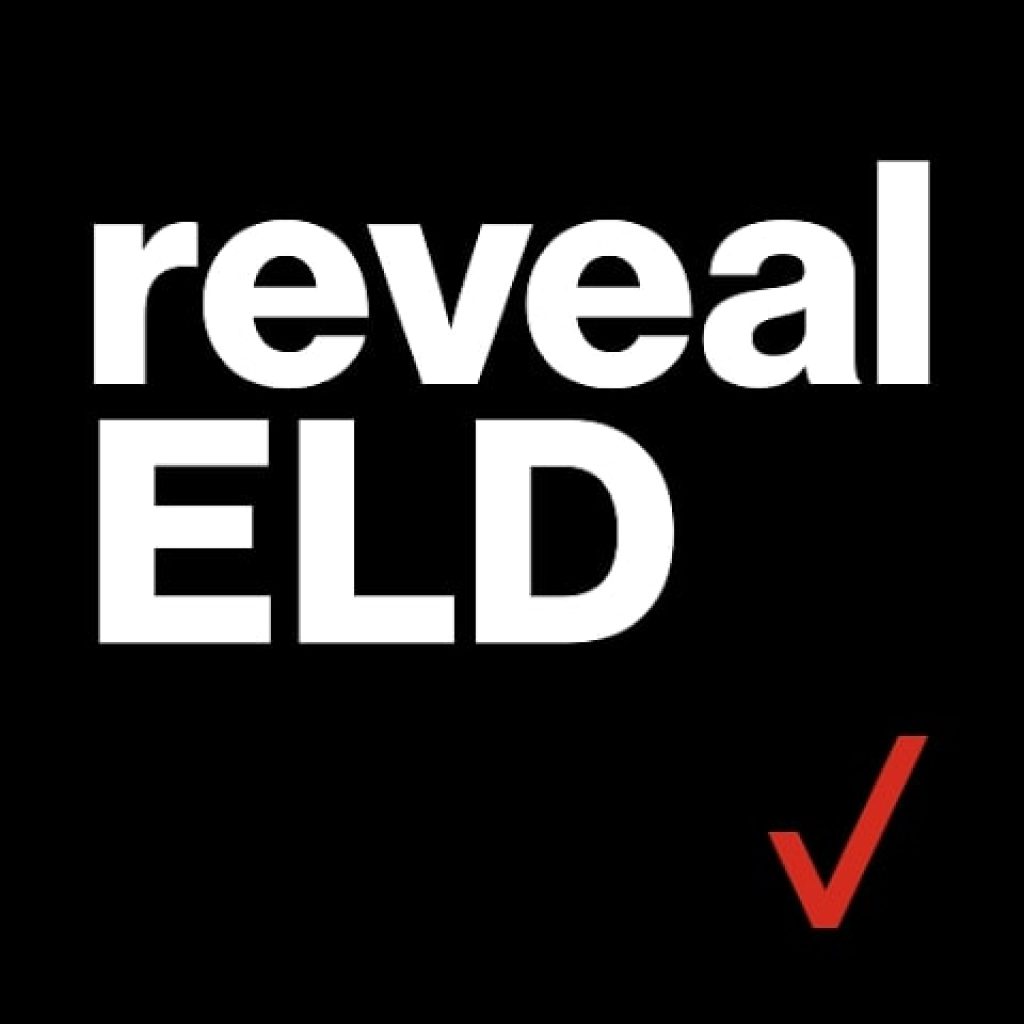 A modern app for professional drivers. No matter how many cars you have in your fleet. Equip every truck driver with Reveal ELD Logbook. With this app, it turns your phone into an electronic driver's assistant.
It's built to FMSCA standards and works perfectly with Verizon Connect Reveal software. The Electronic Time Recorder allows you to accurately determine the number of hours worked today.
Use it to avoid violations and fines. Find out the exact rules that apply in a particular state. Information such as the number of hours you've traveled, your remaining hours worked to date, and your time of arrival at your destination are available to you at any time.
All parameters are saved and are proof of compliance with the established rules. Send them to your dispatcher or use incognito mode for the police on the road.
You won't have to set the timer manually: the program will automatically make the necessary calculations. You'll be prepared in advance to find a resting spot, eat a meal, and finish your break. Following the plan clearly allows you to optimize your trip and avoid hassles on the road.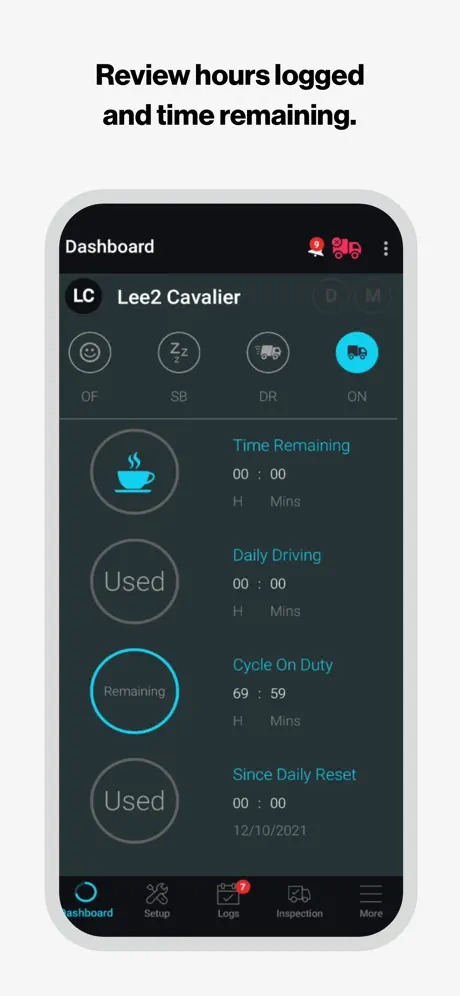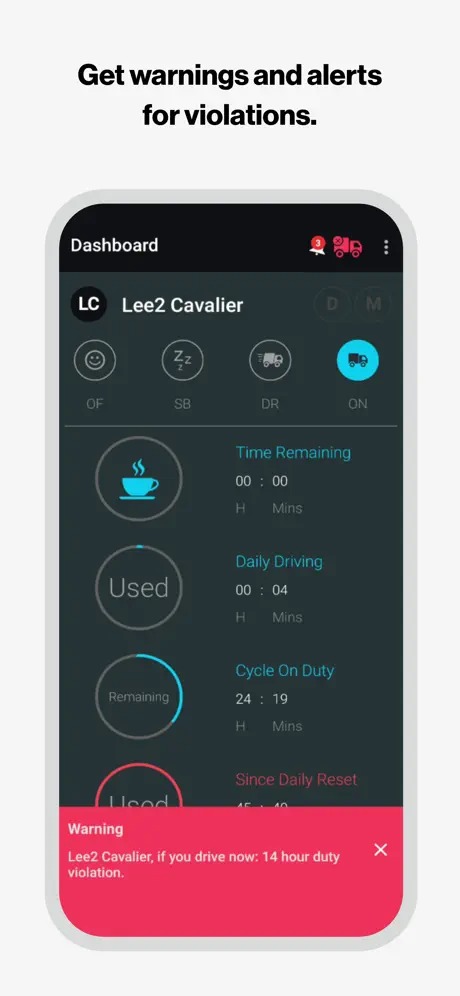 To use Reveal ELD Logbook you need to install special software and connect to it via Bluetooth. It is important to have a constant Internet access point.


EZ-ELD Driver App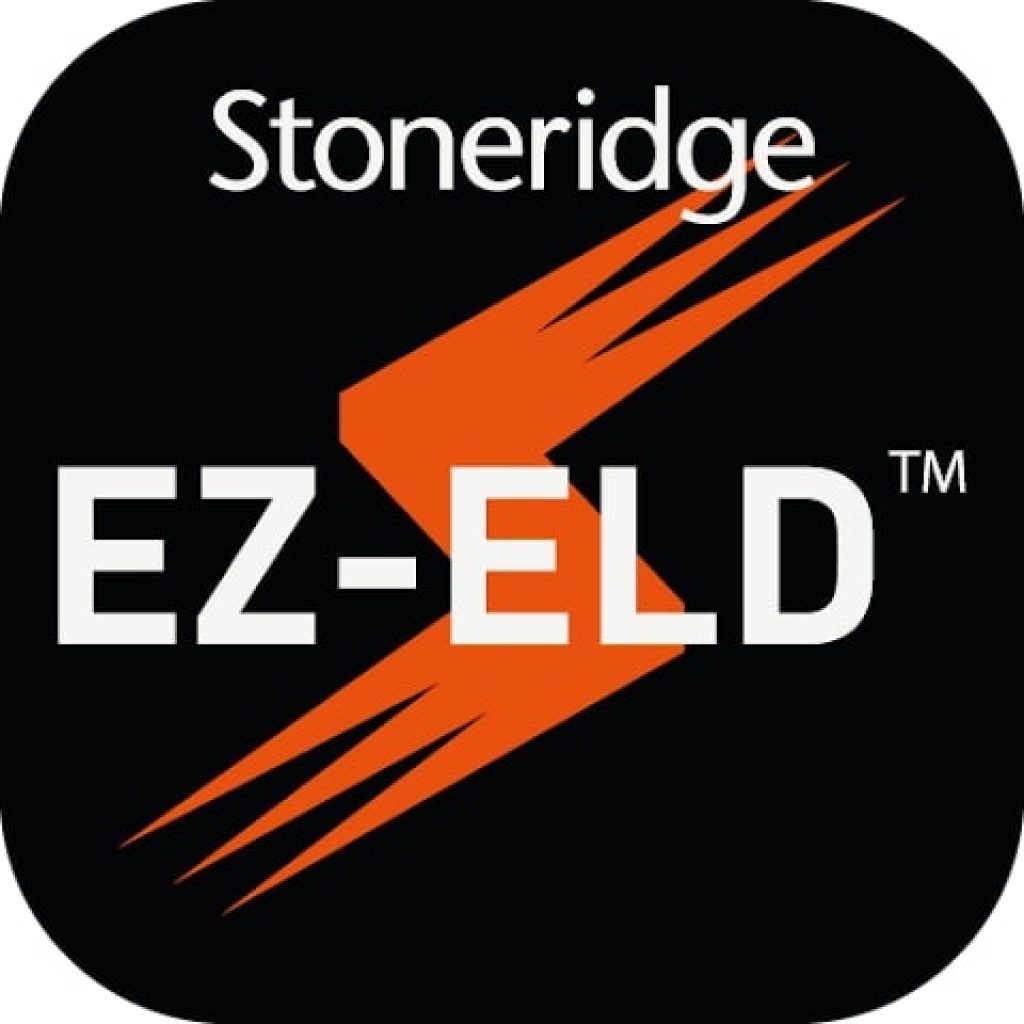 Electronic logbook for heavy vehicle drivers at your service. EZ-ELD Driver App provides 24/7 monitoring of compliance with accepted ELD standards.
This app is a handy timer for calculating time values. Both you and your employer can get all the details about each trip.
How many hours did you spend on the road today? When should you look for a convenient parking spot for a long break? Did the trip end on time and were there any irregularities in the work schedule?
To use the app to its fullest, all you have to do is download it and turn on the Bluetooth connection. By adhering to the accepted rules, you ensure traffic safety and minimize the risk of a fine.
The app is designed for professionals who spend most of their time behind the wheel. Thanks to its clear interface, it is suitable for both new employees and experienced drivers. Thus, you do not need a lot of time to fill in the boxes and receive the report.
All functions are automated and the data is transmitted to the dispatcher without your involvement. All data is stored in the memory of the app for up to 6 months.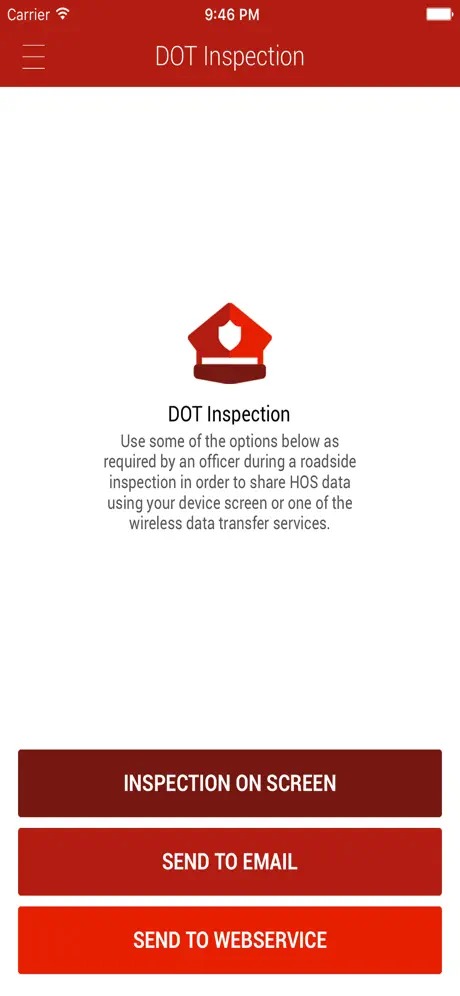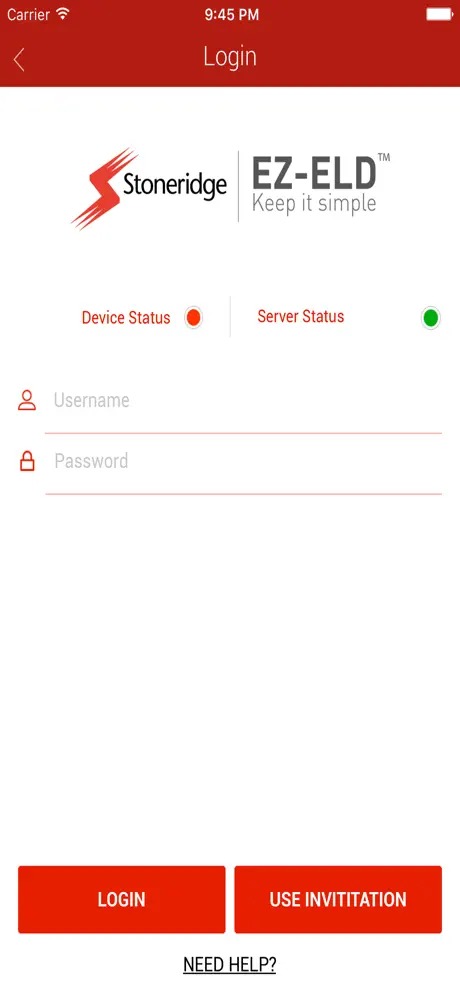 Use the QR code for quick access to the desired trip. You no longer have to worry about overtime and tardiness: this service will take care of all the logistics to make your job easier behind the wheel.