Boomerang videos have lost and gained popularity over the years, so it seems like they're never getting old.
As this trend has made a comeback, it's a great time to find some free Boomerang alternatives for Android & iOS, and that's exactly what we did. These apps let you easily loop your videos and save them for posting on socials.
As a result, you get a never-ending loop with some bright moments in your life. Plus, some apps cover extra editing tools to play with and get more creative. You can really make your feed pop with these. Let's get into it!
Boomerang Maker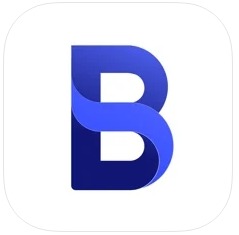 As you may guess by the name, it is an app that lets you make viral loop vids in secs.
This app doesn't limit your creativity in any way — you can record vids and edit them by your will. The recording runs the same as the original IG boomerang. At that, you just need to press the cam button and that's it. The coolest thing is you get to use pre-made vids and turn them into loops. To cope with that, you need to pick a vid and set the cropping borders.
Additionally, you can slow down both old and new vids. You can even regulate the speed of some parts of your videos. Therewith, you get to pick the number of boomerang repeats for each vid. There are no time borders for the vids as well so you can make your boomerangs as long as you desire.
You can also mirror your vids and rotate them. The same goes for size adjustments — you may rather use layouts or custom borders. Once you're done with the loop, you can get creative with tune effects. The app covers several coloring filters and some sticker packs as well. Then, you get to share your vid on IG, TikTok, or any other SM.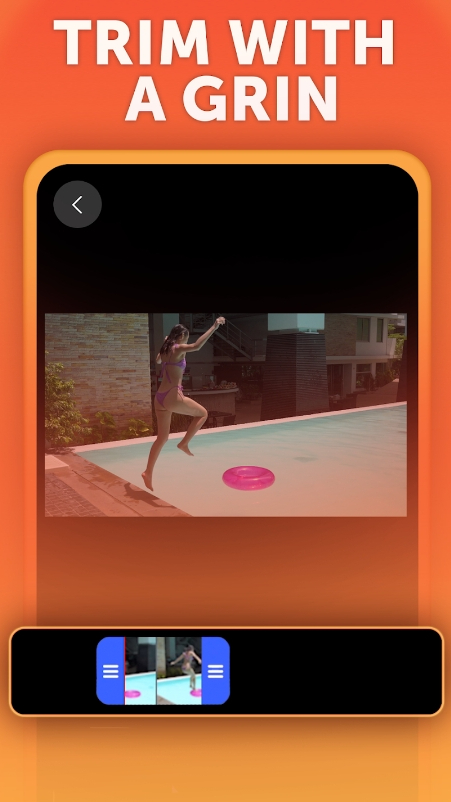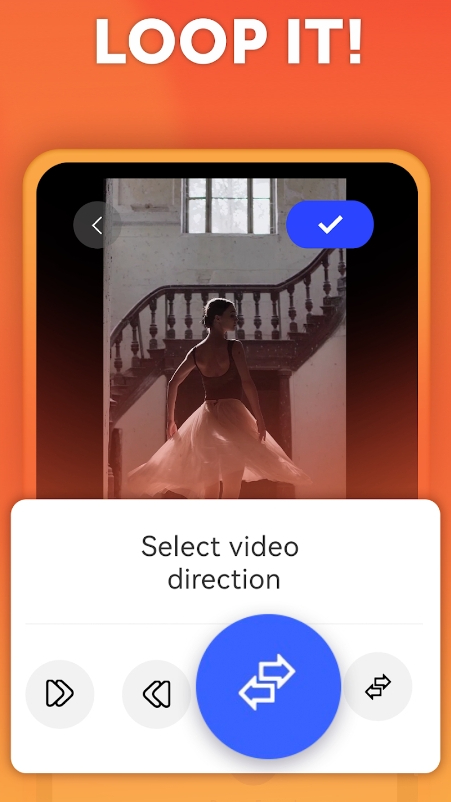 You may also like: 11 Free Apps to Add Music to Photos
Loop Video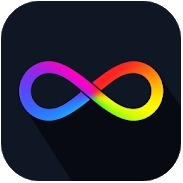 This is a loop video maker that lets you create boomerang vids.
This app is fully dedicated to making short loops and there are no features apart from that. Herewith, the app is quite user-friendly so it will be great for amateurs. You can use the app for recording vids of different lengths — from 1 to 15 secs. It's getting done via a built-in cam and the mechanics are similar to the IG ones.
It needs to be said, that the app doesn't take down the quality of the vid so no worries about that. Once you've recorded a vid, you get to choose the number of boomerang repeats. You may even put in some reversed loops or something like that. Plus, you get to make a series of shots that the app will turn into a loop automatically. In case you'll want to change something you can easily do that as well.
The app also has an editor that you can use to decorate your vid Thus, you get to draw some lines and add captures or stickers. Besides, there's an automatic brush that will set the color correction and all that. You may even add some bg music to your vid. The app can also turn your loop into a GIF if needed.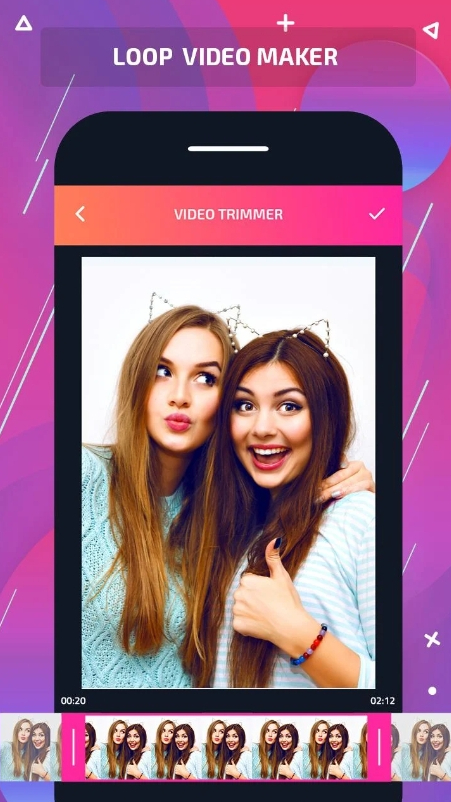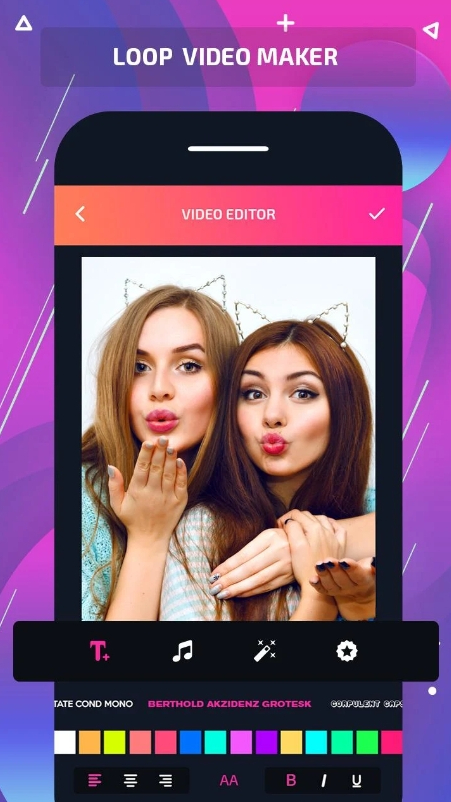 Looper!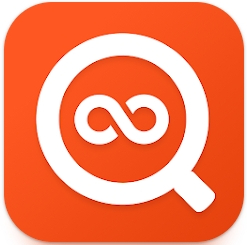 This app lets you loop any vid with just a few clicks. Whether you wanna listen to your favorite song on repeat or learn a new dance move, this app will help with that. You can pick which parts of the loop, so no need to trip a long vid before that.
All you need is to set the starting and ending points and save the resulting loop. And if you're watching a long lecture recording, you can bookmark the points and loop them all with one tap later on. You can also easily zoom the vid and adjust the speed if needed.
Once you're done, you can save the loop as video or audio. The original quality of the vid won't change, so no worries here. You can even pick the number of loops in the settings (it only takes a few taps).
However, if you've wanted an app to make stylish loops for IG, this app is not the one for it. It doesn't have any editing tools other than that, and no effects to add. It's not smth to use for content creation, but there are other apps on our list for that.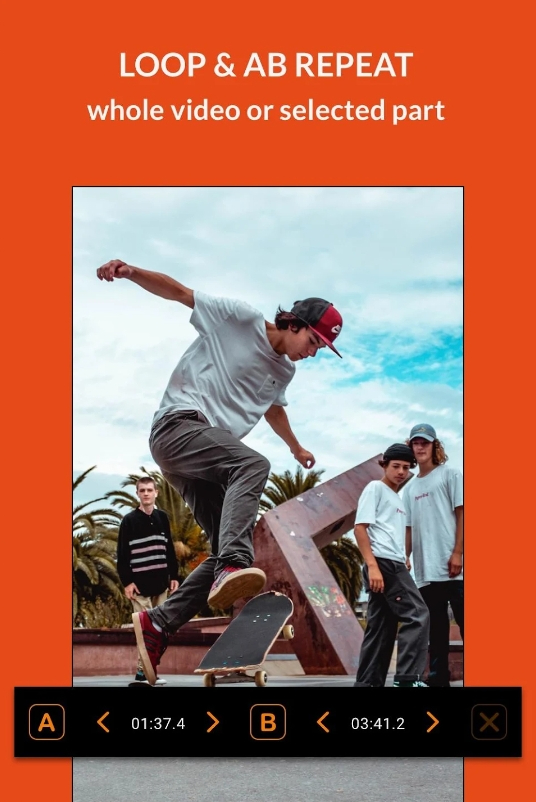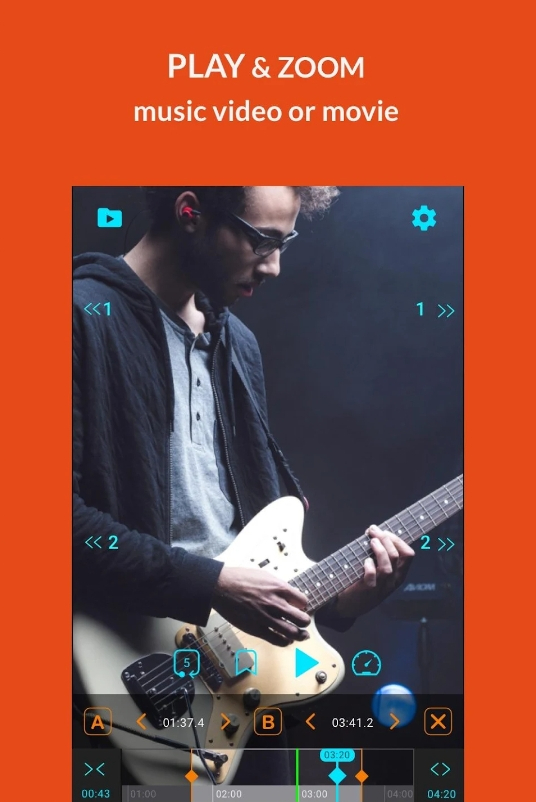 VivaVideo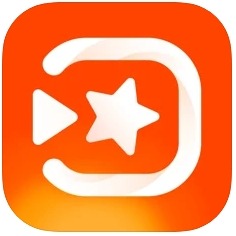 This is an all-in-one editor app that can cope with loops as well.
This service practically covers all the editing tools you may need in a mobile app so you won't need any other video tools. The app has a built-in cam with detailed altering tools so you can play with the color setting in real time. Herewith, you may rather record a vid or use some of the pre-made ones as a base for your project.
You get to crop your vids, change their size, loop them, and even layer them on one another. As for the boomerang, it's a one-tap tool, and all you need to do is select the video part you want to loop. Then, you can regulate the number of repeats if needed. You can also use some presets, stickers, captures, and so on.
You can even add a bg music to your loops. In case you're a TikToker, the app covers a wide range of popular tracks you may use. There are also lots of effects and tools that let you come up with a full-on clip. Once you're done, you get to share the vid on your SM or save it to your gallery.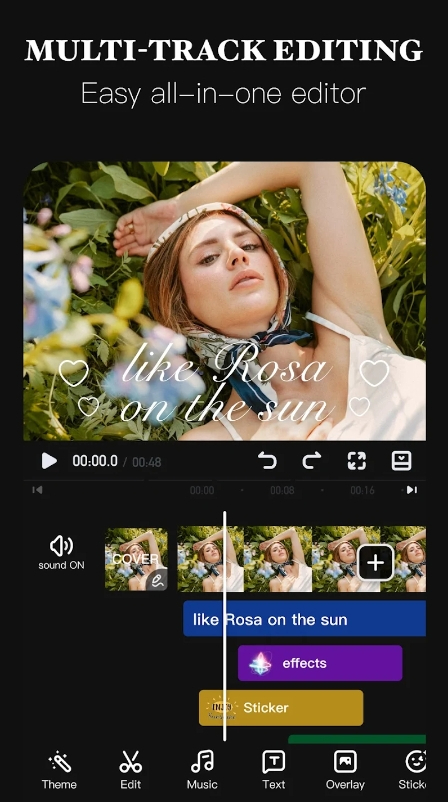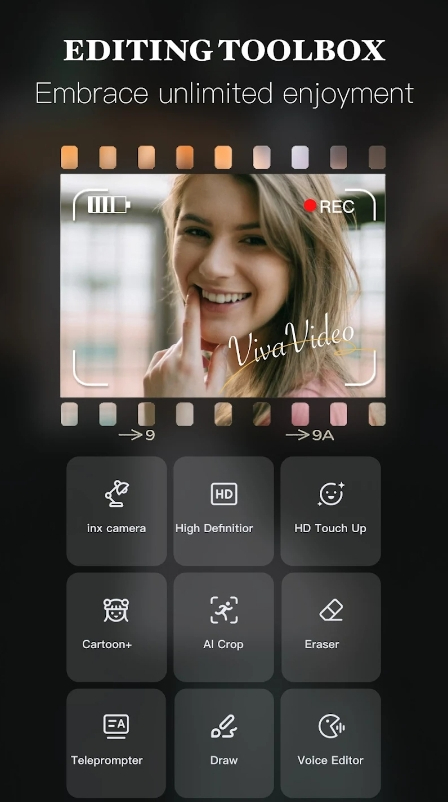 Check also: 11 Best Video Border Apps
Boomerit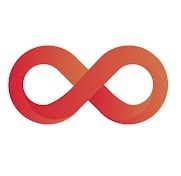 This app lets you turn any of your vids into a boomerang.
If you're not happy with the original IG boomerang tool but want something similar, this is the one. First of all, apart from some of its sister apps, this one has no watermark in general so you won't need to pay to remove it. Plus, the app lets you make boomerangs from your old vids and alter them to perfection.
The app lets you pick the looping area on your vid and set the number of repeats. You can also regulate the speed of your vid if needed. Besides, there are lots of coloring filters and effects that can make your vids more artistic. There are no limits for the length of the vids so you can make them as long as needed.
Along with that, you can take vids with an in-app cam. The cam's interface is quite classic so you'll face no problems here. Therewith, the app doesn't level down the quality of the vids which is nice. Even if you share the vid directly at your SM the app prevents any compressions or distortions.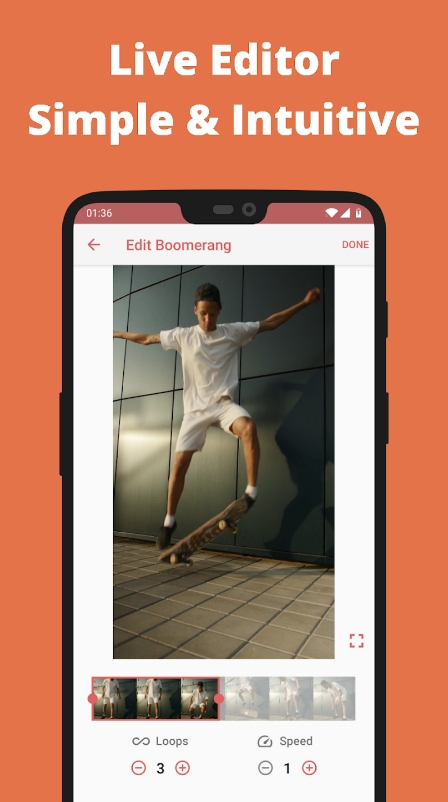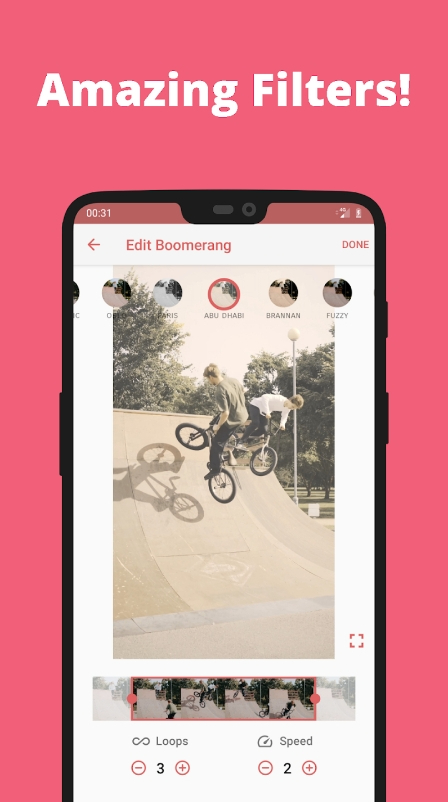 Filmora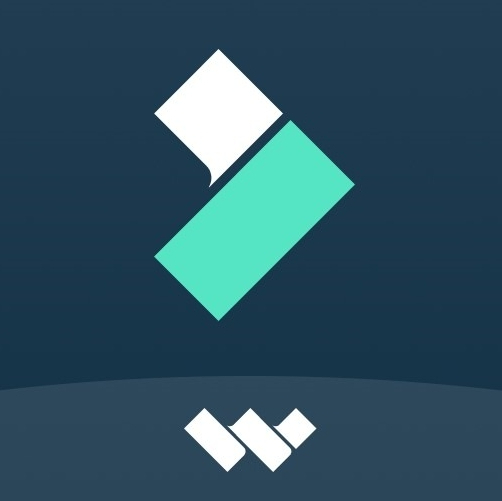 This app is a one-stop shop for your vid editing needs, and it makes a great alternative to the original Boomerang (it might even be better, considering the amount of features).
As for the looper, it's incredibly easy to use. Even if you've never edited a clip in your life, you'll quickly cope with it. You can set points to mark a part of a longer clop to loop, or just loop it from beginning to end. Plus, you can adjust the number of repeats for each vid individually.
But it's not where the app truly shines. There are tons of cold features that will get you inspired, and the app is ideal for making vids for socials. There's an AI tool that can turn your pics into vids or generate a clip from scratch. It can also cut objects from vids within seconds.
The editor itself is powerful yet easy in mechanics, so no worries there. You can easily alter the speed, zoom the vid, and rotate it as needed. There are even adjustable presets for various themes in case you need to make a vid ASAP. You can also change the ratio to fit the platform you're going to post the video on.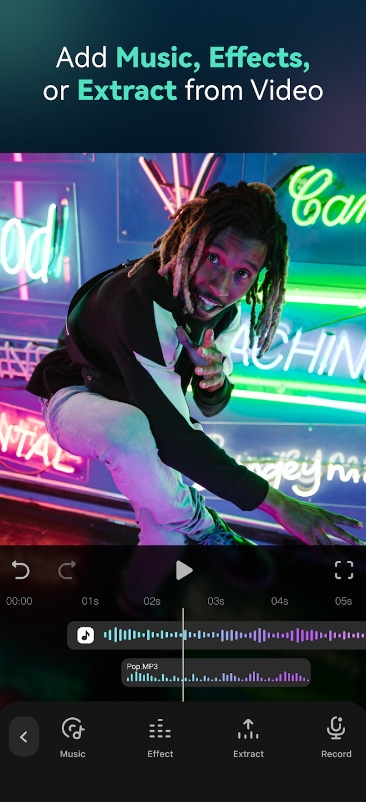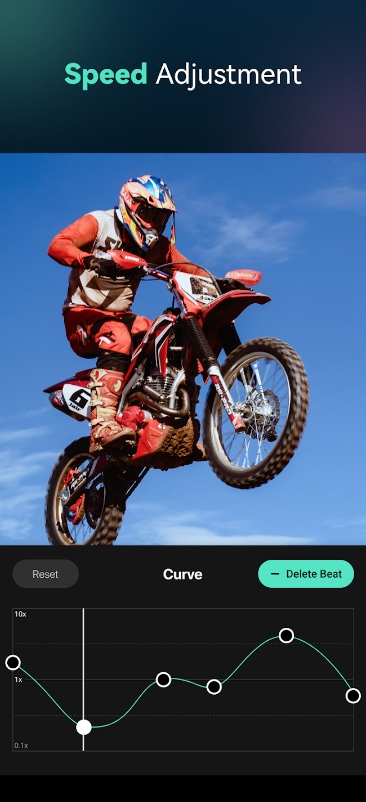 Slowmographer
If you need the easiest instrument for taking boomerang vids — this is your cup of tea.
This app lets you record vids as easily as you can take pics. The app is based on the one-tap concept so it takes literal secs for your loop to be ready for sharing. However, if you wanna make your vid a bit more complex some tools can cope with that as well.
As for the one-tap vids, this is the tool for people who like their vids minimalist with no effects. Thus, you just need to use an app's cam to take a short vid and that's it — your boomerang will be ready a second later. You can also gain a similar effect by stringing together multiple individual pics.
The app also lets you take a series of pics right away. Furthermore, the app lets you pick the length of your loops and adjust their speed. You also get to decide how many repeats there will be. Plus, you can put in transitions and tuning filters if needed. Once the vid is done you can save it as a GIF or share it in SM.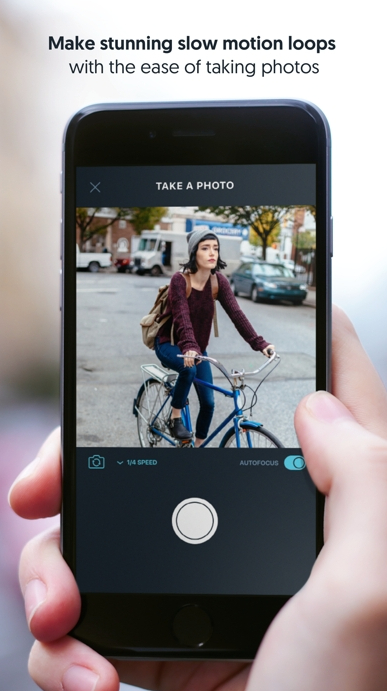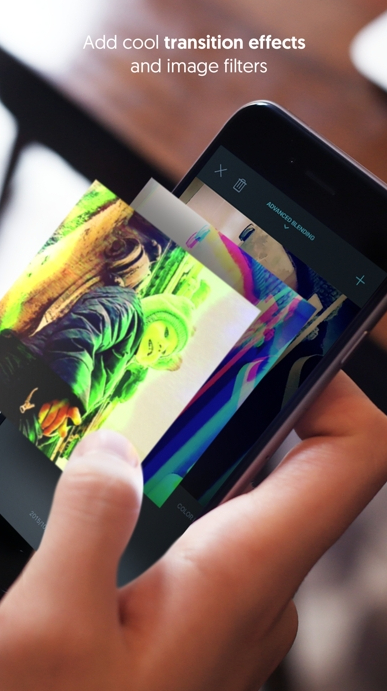 You may also check: 13 Best GIF Maker Apps
Boomerang Video Maker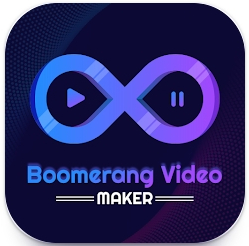 To wrap up, we have an app that lets you loop vids wit just a few taps. All you need to do here is to pick two intervals within the vid and the app will loop it to play over and over again. The app will take just a few seconds to process your request and give you an infinite looping clip that is ready to get posted on socials.
You can even speed up or slow down the original part of the vid to add an extra layer of creativity. The app lets you trim the clips too, so you can easily remove any unwanted parts and make a seamless loop
The app lets you decide how many times you want the clip to loop, giving you complete control over the final product. And once you're done, you can easily share the vid on IG, TT, or wherever else. It won't change the ratio, though, so keep that in mind. There are also no effects tor filters to add here, so you'll need another app for that.
The good news is, the app doesn't add any of those pesky watermarks and it doesn't ask for your money. The ads are there, of course, but they are fully manageable.