Having difficulties with keeping your garden in order? This article has you covered!
There are lots of free garden planner apps for Android and iOS that will help you to arrange the garden of your dreams. These apps can make a virtual model of your orchard, give you gardening advice, and even identify plants! Plus, you will notice your gardening experience is getting easier and funnier because you'll be able to make watering calendars and gardening schedules.
In case you need more gardening apps, check out this article: 11 Best gardening apps for Android & iOS
Here's the list of 8 best apps that category you should try. Have a look!
Garden Tags – Plants & gardens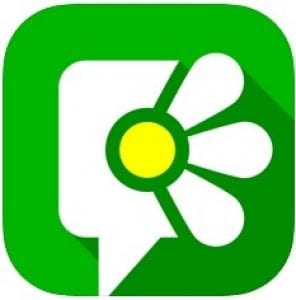 Let's start with an app called Garden Tags. This is an ultimate app for gardeners that empowers you to enhance your growing game.
This app is bundled with all kinds of useful instruments that can ease the way you manage your garden. For instance, the app can give you garden advice, a bit of plant id, an inspo for the plants you may grow, and the planner tool. The main goal of this app is to teach you to grow your plants properly and avoid weeds at all costs.
So let's get into the detail of all the features, shall we? The advice part of this app is based on its community. For now, there are more than a hundred thousand gardeners using this app ad all of them are ready to answer your questions. All you need to do here is to create a top and mark it with corresponding tags.
The id tool is the same — there's no automatic recognition here, everything is getting done with the help of real people. As for the garden planer, you can make the catalog of your garden by adding plants you already have. Plus, you can explore the app's compilation of plants and add some of them to your wishlist.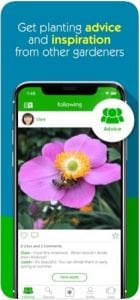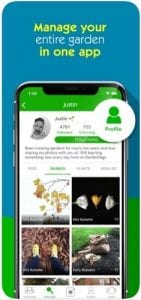 You may also like: 16 Best Plant Identification Apps for Android & iOS
SmartPlant: We make plant care simple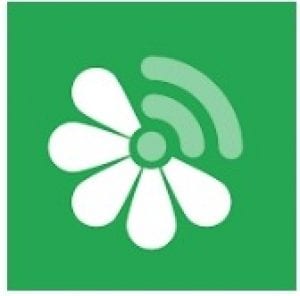 SmartPlant is another app that can help you to make your dream garden.
The app holds a large compilation of plants so you can search for the ones you already have and add it to your digital garden. Plus, you can also explore the encyclopedia and make wishlists with seeds you plan to purchase.
There are thousands of plants now covered by this app and this number is constantly growing. Beyond that, all the plant's cards come with a detailed description of how to take care of it. It needs to be said, the app covers both outdoor and houseplants so you can use it even if you don't have n actual garden.
In case you find yourself unable to classify the plant you see you can use the recognition tool to clear things out. And if you're a forgetful type of person you can set reminders that will tell you to water your plants, so they won't die of dehydration.
Besides, if your plant gets sick you can search for the disease in this app — just describe the symptoms and the app will give you the clues. You can also view the plants that are suitable for living in particular conditions and areas — the app can even tell you which are of your house is better for each plant.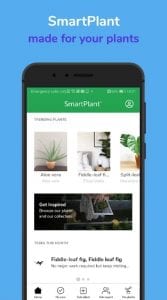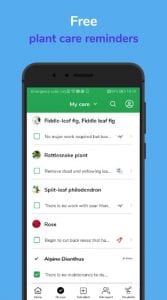 Veggie Garden Planner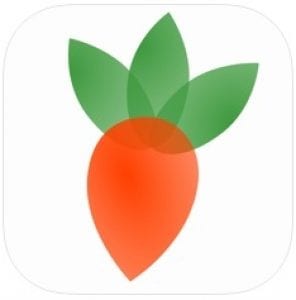 As its name suggests, Veggie Garden Planner is an app that empowers you to build a virtual map of your orchard right on your mobile.
The main goal of this app is to recreate your garden on your mobile's screen so you would see where to place the new plants and keep an eye on the old ones. Plus, this app is perfect for planning garden patches as you can enter the square of your orchard and split it into sections.
On top of that, the app has detailed info on which plants can harmonize together well and which not. Besides, the app has pre-made plant layouts with the best combinations that you can use for your orchard. You can also view tabular reviews on how to treat your plants and veggies.
These reviews cover the working and harvest time along with the way your plants can affect and interact with each other. It needs to be said, these data are not being calculated just by the types of plans you grow. The app also takes your location and climatic zone into account. The app holds multiple plants and veggie cards that gives you detailed instructions on how to take care of them.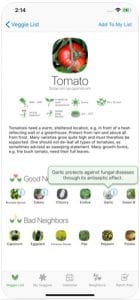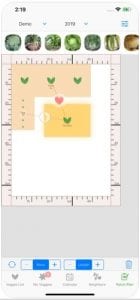 Garden Answers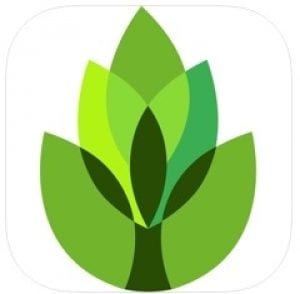 Garden Answers is an app that can give you helpful knowledge about plants.
The main goal of this app is to help you take care of your orchard properly. Thus, the app covers a powerful plant recognizing tools that can identify more than twenty thousand plants. Once the plant is identified the app gives you can card with the description of it.
Each plant card cover s detailed info on how to treat the plant and keep it alive for as long as possible. It needs to be said, the app covers outdoor plants, houseplants, and flowers so you can identify whatever you desire. Plus, this app can tell you if the plant or veggie can be potentially harmful to pets or even children.
All you need to do to identify the plant is to take a pic and click on the "send" switch. The plant's card appears in secs so you won't have to wait long. In case you notice the disease on your plant or you suspect it might be infested by the insect you can search for symptoms and find a way to get rid of it.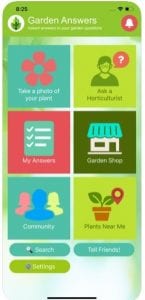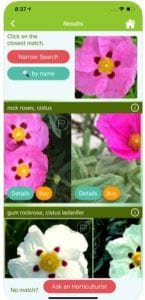 Check also: 15 Best Garden Planner Apps for Android & iOS
LeafSnap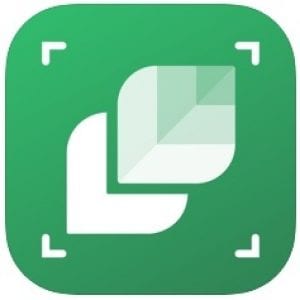 LeafSnap is an app that can answer all the commonly asked plant questions and help you build the orchard of your dreams.
The main goal of this app is to replace all the planting websites and books for you. Thus, the app is filled with helpful data about the plant world you can use to grow a majestic orchard.
Besides, the app has a recognition tool that identifies the pants, flowers, and veggies for you. The most impressive part of this tool that can distinguish 90% of the plants that exist on Earth.
Plus, the app can even classify the trees and fruits so you can always satisfy your curiosity. The tools work with both new pics or the ones uploaded from your cam roll. You can also make a list of plants you currently have in your garden and the ones you plan to buy.
Once the plant is classified you can view its personal card. The card covers the precise description of the plant and the climate conditions its comfortable with. Furthermore, the app can give you the watering calendar for the pants so you'll never forget about it.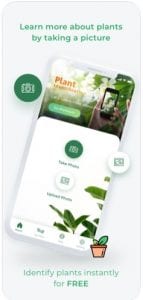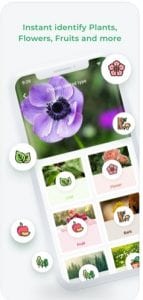 Garden Organizer – Manage your vegetable garden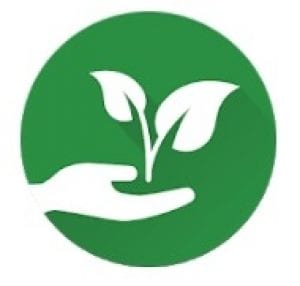 Garden Organizer is an app that will help you to get the best gardening experience ever.
The outstanding thing about this app is that it focuses on vegetables more than it does on plants. Therewith, it covers a massive amount of veggies so no worries about that. Plus, the app empowers you to make a digital model of your orchard — there's a plot where you can plant the seeds just like you would in a real life.
Beyond that, you can make a list with the veggies you currently grow long with the wishlist. All you need to do here is to type the name of your veggie using a searching engine.
Although the compilation of veggies in this app is huge you can still face the situation when you can't find a particular species on the list. In this case, you can simply make your own veggie card.
All the cards have detailed info on how you would treat the veggie and how much water it needs. The app even has a moon calendar that you can follow so your plants would grow faster.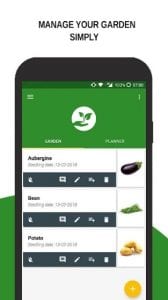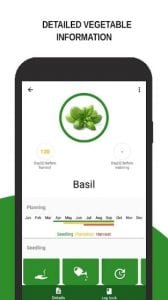 GARDENIZE – garden & plant app
GARDENIZE is an app that empowers you to make a model of your garden on your mobile. This app is basically your orchard diary where you can make notes and document your observations about your orchard. You can save your yard's pics and make lists with the plants, flowers, and veggies you own.
The app can be used on various devices so you can reach it wherever you are. Herewith, you can make cards for all your herbs and make them as detailed as you want. You can even attach a watering calendar to it to always have it on hand. It needs to be said, there's no need to call the plants with scientific names — you can title it as you want.
The number of plant cards it unlimited so you can add species to your virtual orchard for as long as you desire. You can also attach the plants to the areas of your garden. Plus, you can make flowerbed models to plan it and do the same for alleys as well.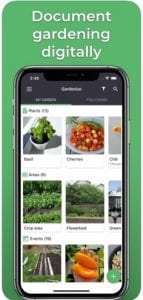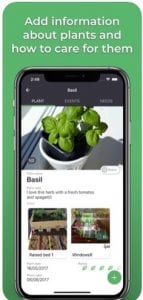 You may also check: 15 Best Farm Game Apps 2020 (Android & iOS)
Planter – Garden Planner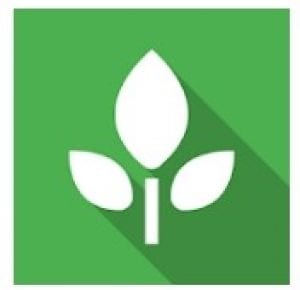 And lastly, Planter is a garden organizer that can help you to arrange your garden.
The app makes a square foot model of your garden so you could see where to plant new veggies. The app covers a massive amount of vegetables you can add to your garden and its number is constantly growing. However, if you couldn't find the veggie you need you can always make your own card and describe it as you want.
Each plant's card covers detailed info on its needs and climatic conditions it's comfortable with. Plus, the cards also tell you about the plants that neighbor well with each other and the ones that combat each other. You can even arrange individual plant patches.
The cards also cover the amount of water each plant needs. Besides, you can set your gardening schedule in this app and attach it with the watering calendar. The same goes for translating times so you will always be awarded when you need to do something in the garden.