According to the statistics, more than 90% of customers last year were paying for goods and services via the apps. And no wonder – it is much more convenient for both sides. This factor leads to the spread of mobile payment apps. In the article down below we will talk about the best mobile payment apps for small businesses.
Along with that, we would recommend checking our article about the best bookkeeping apps for business owners.
Common Payment systems
Apple Wallet/Apple Pay
Yeah, we know it's kinda crystal clear, but just want to make sure we tell you about all the options on this list. Who doesn't use it nowadays? If you have your own small business, Apple Pay is basically a must for you. Your clients will be paying using their smartphones, and the majority of them are going to be iPhones. So don't miss out!
Apple Wallet itself is quite a multifunctional app. It includes such features as Apple Card, Apple Cash, Transit, Car Key, and many others which are not so relevant to our topic. But the fact that Apple Pay can be used to send money and request money is extremely vital.
There's not much to say about this program – it is way too obvious to explain it to you. Therefore, Apple Pay is a necessity for your small business.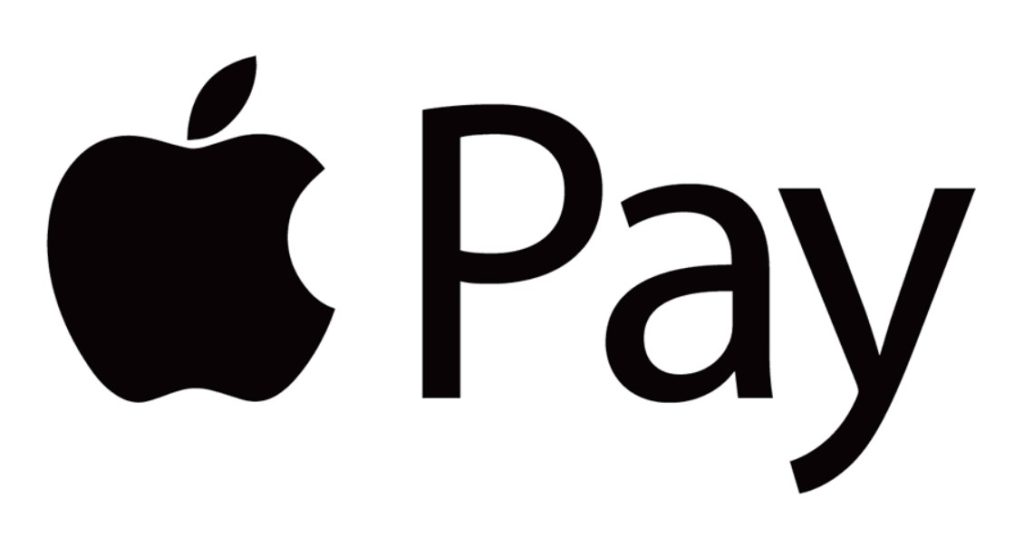 You may also like: Top 15 Buy Now, Pay Later Apps for USA
Google Pay/Wallet
You don't need to be a genius to predict that Google Pay would stand somewhere next to Apple Pay. These two systems are undoubtfully the two most popular ones among smartphone users in general, so the Google Pay system is another must that you integrate into your business.
In addition, Google Pay gives an opportunity to create a business account and integrate it into the POS system. Moreover, Google Pay integrates with the majority of the popular payment platforms, for instance, Clover, Square, 3dcart, Braintree, and others.
Another advantage of this service is that it has a lower credit card rate than other competitors which encourages more users to use the services of Google Pay. The money transfer is also easily accomplished via this system.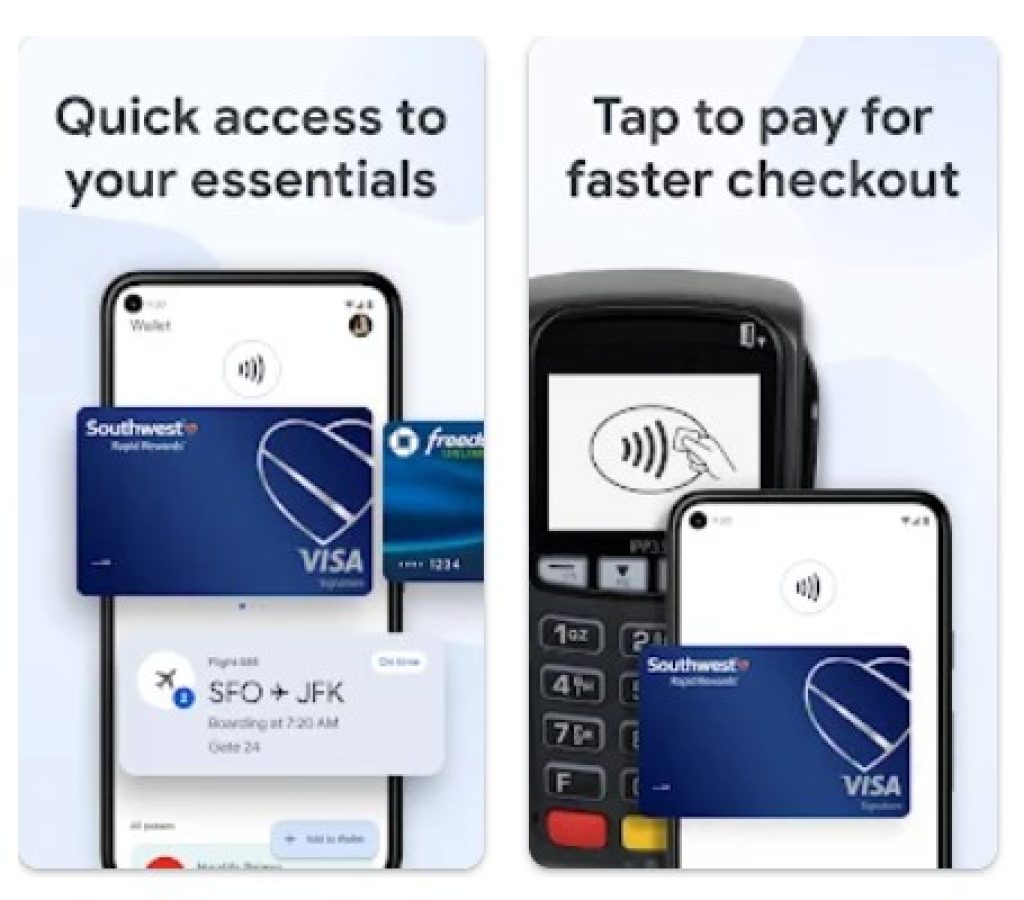 PayPal Business
Our list wouldn't be complete without this little guy. Just like the first two apps, PayPal is pretty much used by the majority of the population these days, so it makes sense to install it on your smartphone as well.
Moreover, there is a special PayPal app for business, that you can install and start using right away as your business account.
Basically, PayPal business works like your regular PayPal with the difference that the account is registered for your company. Moreover, you can create and send invoices, so everything is official and transparent. However, despite all the cons, PayPal has one significant disadvantage – it has the highest transaction fees!
PayPal is remarkable for the diversity of the ways of payments that it has, though. People can pay you with a card, with their account in the app, or directly from their bank account. And even though it's quite expensive to use this app we would highly recommend keeping it installed just in case.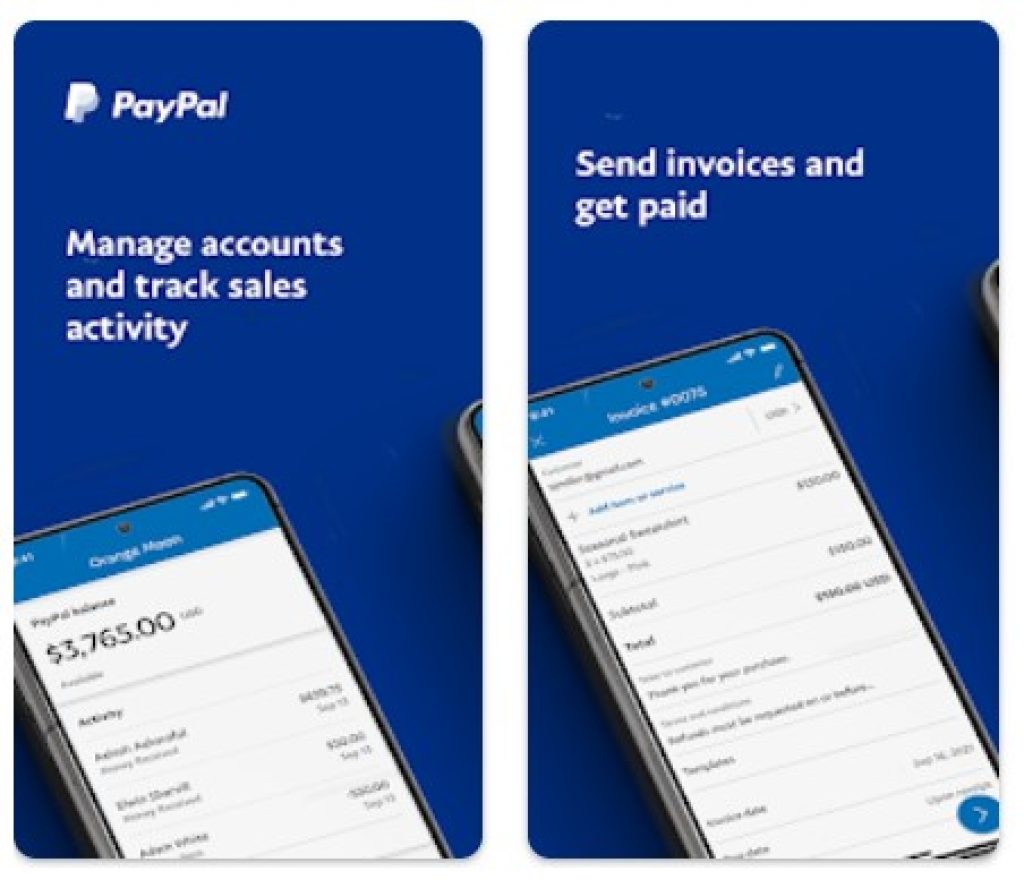 Venmo
Venmo is a payment system developed by PayPal company. Originally, it was used as a wallet that allows people to share payments – you can send a request of a necessary sum one to another. Another advantage of Venmo is that it has one of the fastest withdrawal times among all other apps of its type.
Venmo will be especially beneficial to those who sell their goods or services via Facebook – because it allows you to link your Facebook account to the app. Therefore, the payment process will even be easier, it would feel like the payment is made via the social network.
Apart from that, Venmo has lots of other advantages, including the possibility to buy and store cryptocurrencies, use credit cards, and many more. But for small businesses, Venmo is also almost a "must" because of its tremendous popularity. Venmo charges a 2.9% plus .30 fee per transaction.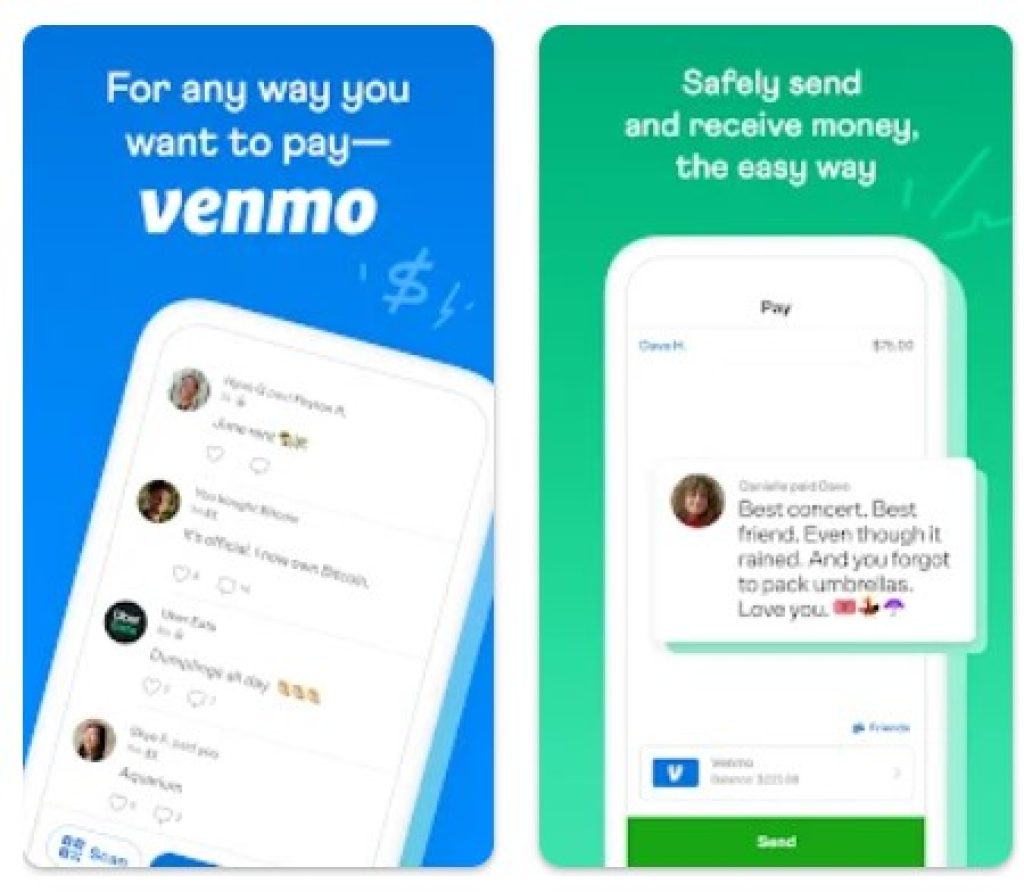 Samsung Wallet (Samsung Pay)
As the popularity of Samsung smartphones goes up all over the world, their payment system is slowly becoming more and more demanded.
In other words, Samsung Pay is not a "definitely must" payment system that you should integrate into your business, but it's another nice option that is quite trustworthy.
Samsung Pay works with all Galaxy Phones and Galaxy Watches and it supports all the most popular types of cards, such as MasterCard, Visa, and American Express. Samsung Pay is free to its customers, and businesses are charged 2.9% plus .30 per sale.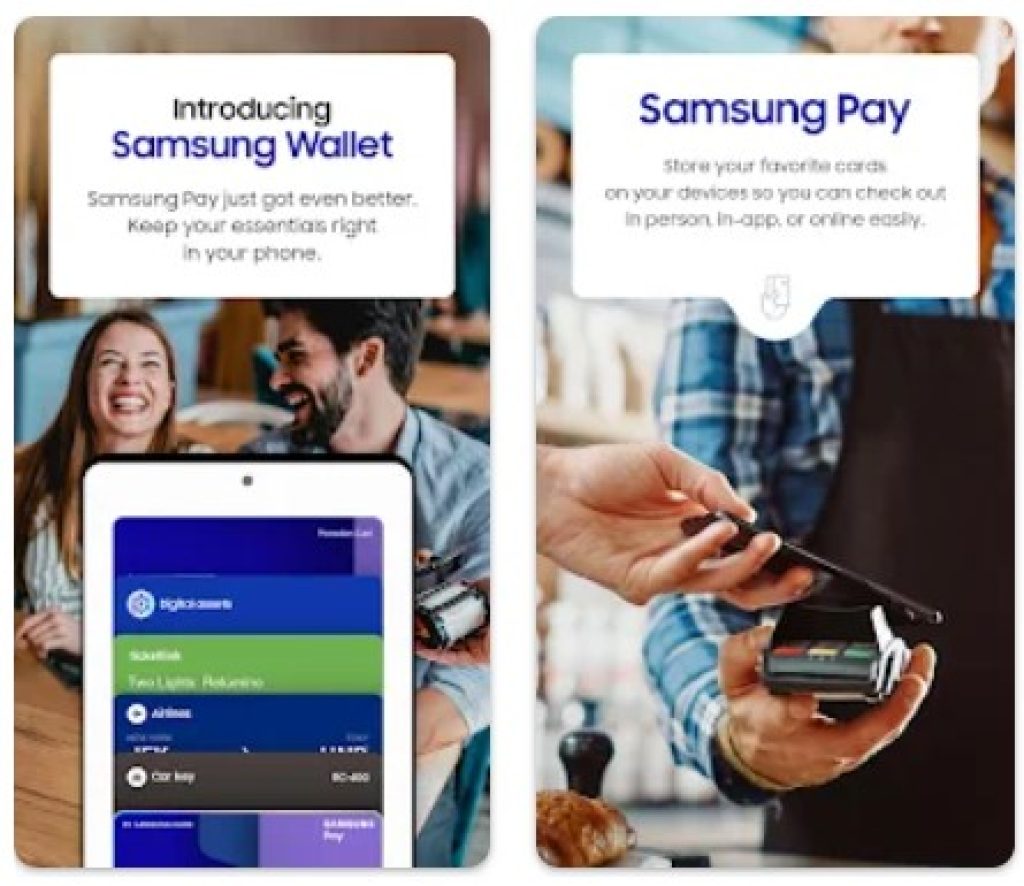 Alternative Payment Systems
Cash App
The next app on our list is a decent alternative to all the previous ones on our list. It's not the first necessity, but it won't hurt to have it as your payment app for business though.
One interesting feature that makes Cash App stand out from all the others is its Bluetooth payment system. Therefore, you don't have to be online to send payments with this app – you need the other person just to have Bluetooth and would be in close proximity to you.
Another convenient aspect of Cash App is that it doesn't ask you for your emails or addresses – everything is quick and convenient. Your customers would probably like such an easy method of payment.
And just like the Venmo app, Cash App allows you to buy cryptocurrencies and use them as payment. Among other features, you will find the tracking of expenses, the statistics of the stock market, etc.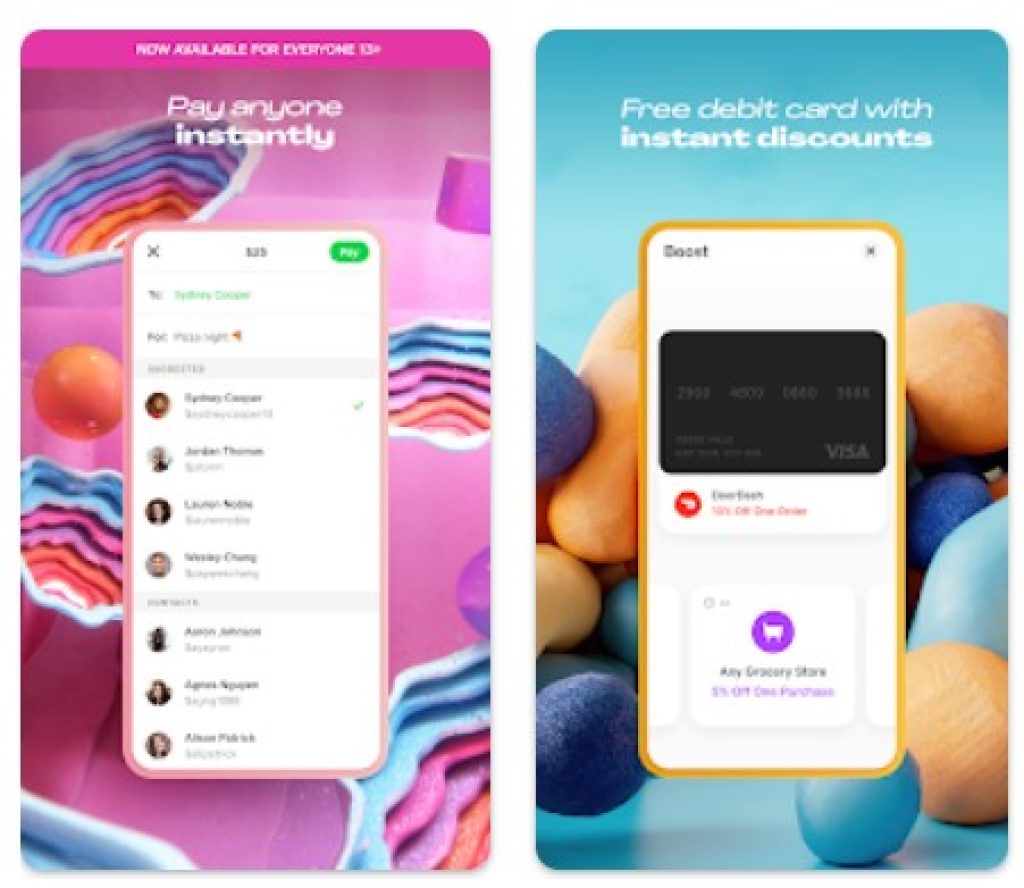 Zelle
One more alternative payment system. It allows its users to pay by credit card or mobile. However, in lots of cases, Zelle isn't offered to small businesses. If you want to make sure you can always go to their website and see which credit unions and banks accept Zelle and which don't.
Moreover, the fees for the usage of Zelle are usually set by the individual organizations.
Along with that, it is fair to claim that Zelle is simple in usage and unlike its competitors, it probably has the most user-friendly interface. There's not too much to say about this app – but we wouldn't recommend it as the first choice for the small business.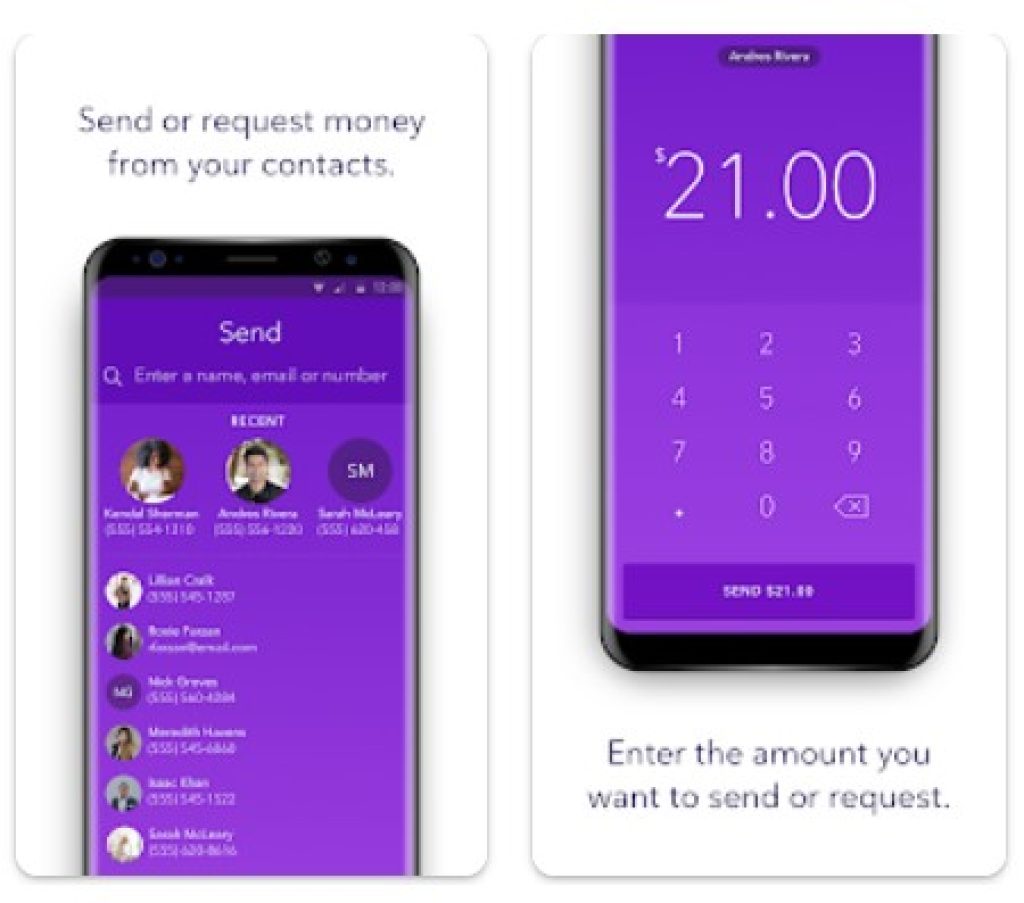 You may also like: 11 Best Cash Advance Apps that Work with Paypal (Android & iOS)
QuickBooks GoPayment
This app would be quite a nice choice for a small business since it can be synced to Quick Books. However, keep in mind that it has a monthly fee.
With QuickBooks GoPayment you will be able to create invoices, check payments, process cash, and accomplish other various financial operations which are part of the daily life of a small business. Moreover, QuickBooks works with all the most popular types of credit cards (Visa, MasterCard, American Express).
And that's not even it – QuickBooks GoPayment can help you with the calculation of tax and analyze your financial reports. The transaction fee of 2.9% plus .30. However, if your business process more than $7500/month you can obtain a special price from them.
Another advantage of QuickBooks is that it is available on multiple platforms, including Windows and Mac.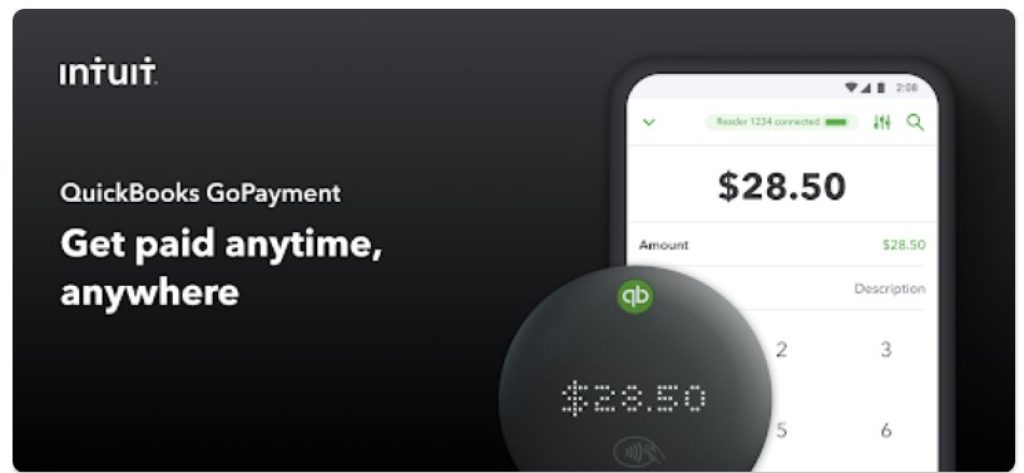 Charges No Fees
Circle Pay: Easy way to charge
One advantage of the Circle Pay app is that it can be used on almost all the platforms too – Mac, Windows, Android, and so on. Moreover, Circle Pay was developed specifically for businesses to transfer money, including all international transactions.
Interesting fact that this app was starting off similar to Venmo – so it was originally developed for dividing bills and money between friends and family, but then the range of features was widely broadened.
Your Circle Pay account must be connected to your email or phone number and then you can go off. Another curious feature of this app is it has a 2-factor authentication called the Ethereum blockchain.
One great aspect here is that Circle Pay doesn't charge any fees for its usage. Only in the case of international transactions, the app will use the mid-market rate to calculate the exchange rate.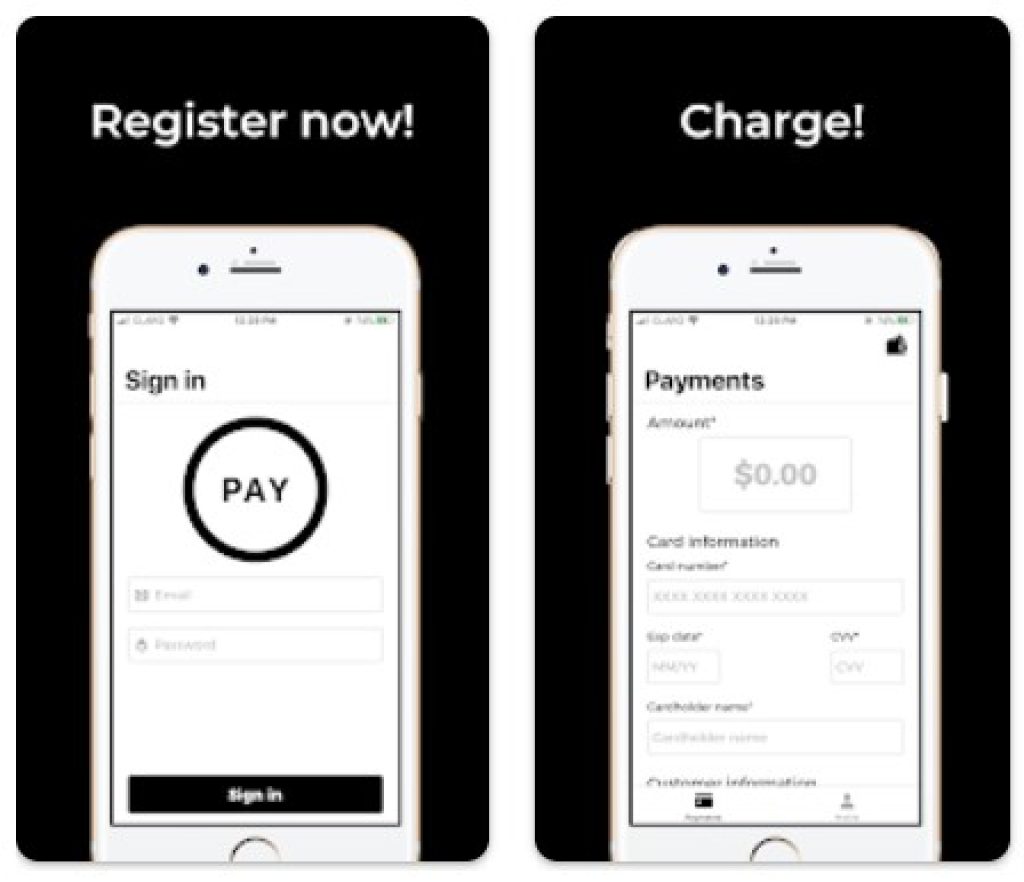 Best for International Business
Xoom Money Transfer
This app can accept all payments via PayPal. Yes, this is the payment system within the payment system. The regular charge for transactions is $4.99. In case you are sending money abroad, the rates fluctuate and depend on the exchange rate and on a certain country.
One cool thing about Xoom is that it is accepted in 158 countries – so originally this app was developed as an addition to PayPal for people to send money abroad. So if your business underestimate foreign payments ad money transfers, this is exactly what you need.
Moreover, before you make a transaction overseas, Xoom will provide you with a calculator where you will be able to count how much money you would spend eventually.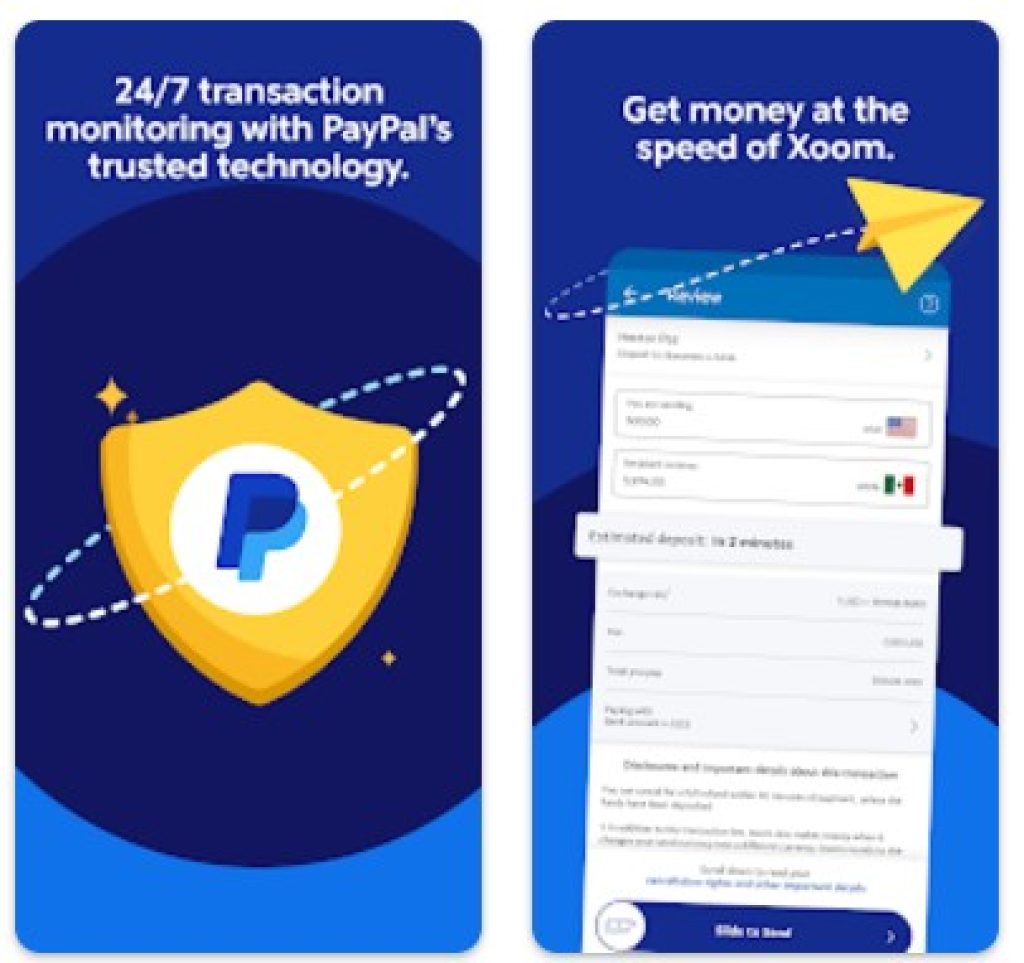 You may also like: 13 Free Financial Calculator Apps & Websites
Adyen
Supported by the majority of operational systems, such as Mac, Windows, Android, and iOS, Adyen is another payment platform that works in more than 150 countries.
One interesting fact about this app besides its international payments is that Adyen can aggregate financial data. Therefore, after a while, you can obtain some information about your customers. Usually, you link Adyen to your credit card and that's how you pay.
If you make transactions linked to a Visa or Mastercard, the rate is 2.9% plus .12. For American Express and Discover cards, the fee is 3.95% plus .12 per transaction.