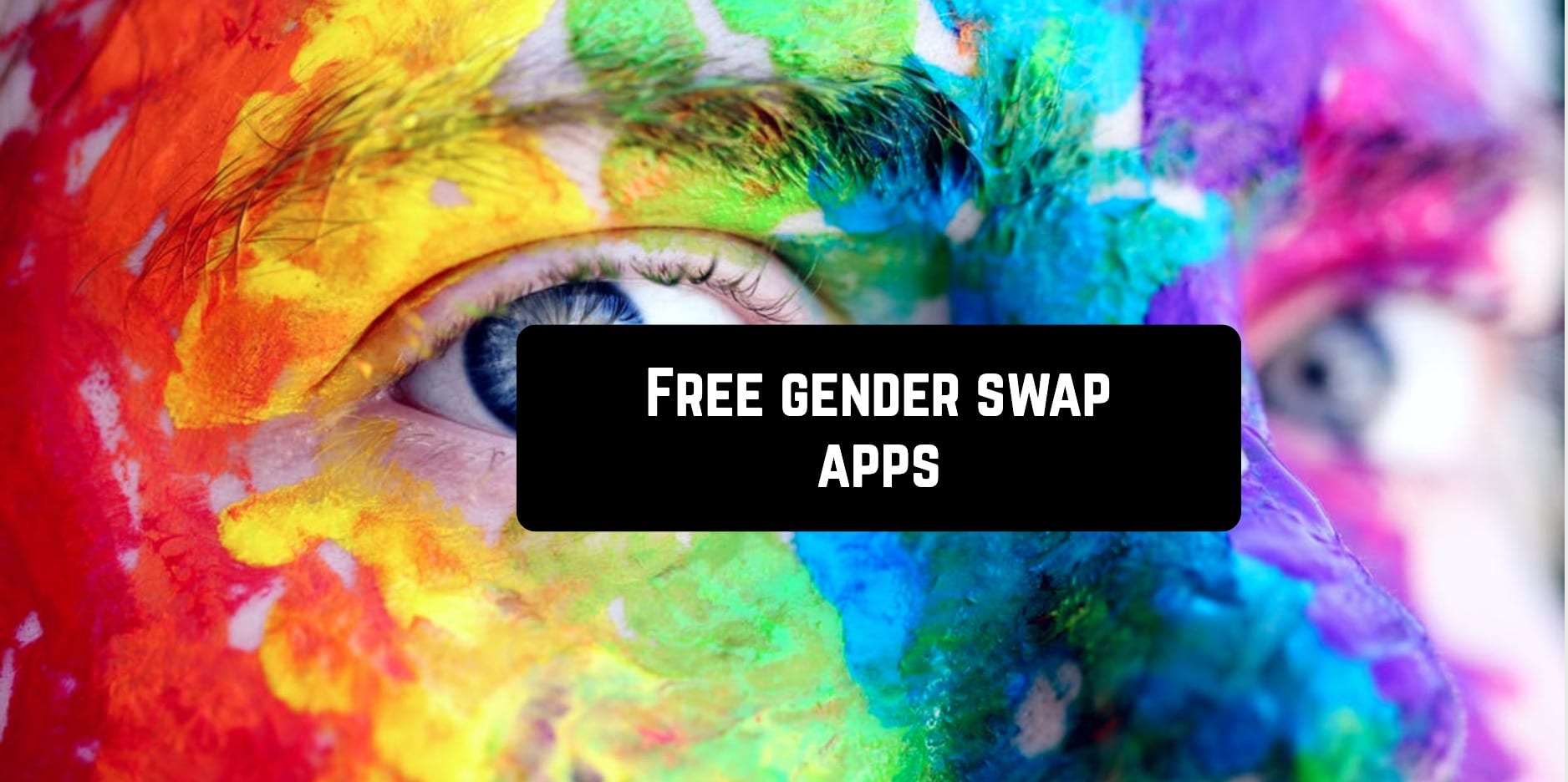 Every person is curious to try on different images. How will I look in old age? And if I change the gender? We offer you to try funny gender swap apps from our top list:
FaceApp
FaceApp is a photo editing application that allows you to apply a large number of interesting effects. You can see how you will look like in old age, or if you were much younger, or if you had an incredibly bright smile! You can also check how you would look if you were of the opposite sex.
Using FaceApp is very easy; take a selfie and click on any of the buttons at the bottom of your screen. The most interesting thing is that the results are not just realistic, but also they are immediately visible, unlike other similar applications, where the use of a filter takes some time.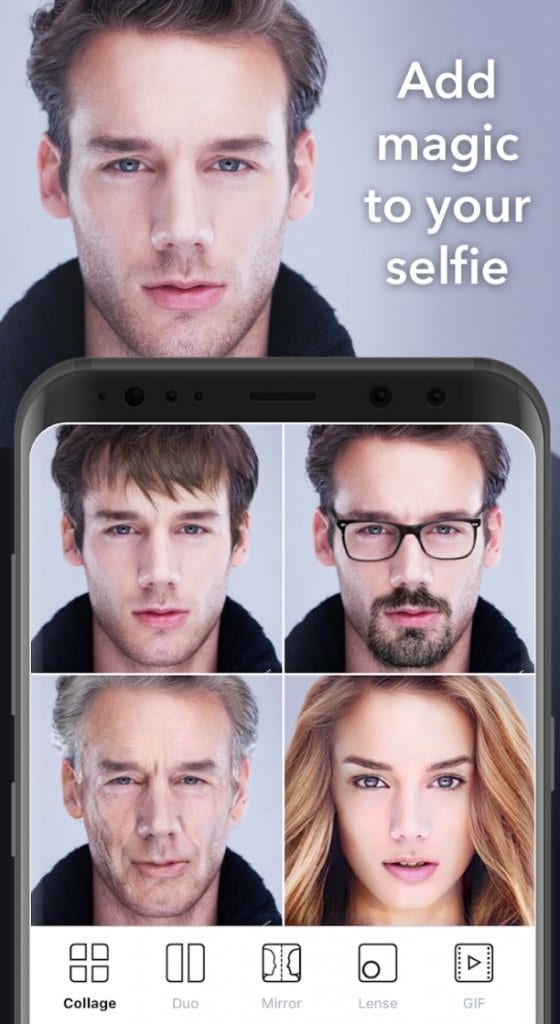 The secret lies in the fact that, as stated by the developers, when modifying images an artificial intelligence system is used. It analyzes the photo and skillfully imposes the chosen effects on it.
FaceApp is a very funny photo editing application that allows you to make changes to your pictures and you end up with funny results that can be shared through social networking apps installed on your smartphone.



You can also check: 13 Best Baby Face Generator Apps & Websites 2019
back to menu ↑
Snapchat
An unusual filter appeared in Snapchat, allowing you to literally look like the opposite sex. In social networks, there is an excitement, people post "male" and "female" copies of themselves.
One changes a woman's face to a man's face with stubble, and the second, on the contrary, make men more feminine. The filter for the change of sex immediately became megapopular.
Therefore, carefully examine the photos of attractive people on Instagram and similar social networks!
Find the icons on the bottom right of the "Make a photo" button and choose a mask. You only need a pair of masks, one with bristles and the other with eyelashes. Point the camera at the frames for the face and shoot. Now you can share the photo with friends. You can also change the camera and take a picture of a celebrity.
The filter works only in live mode – you cannot add a photo from the gallery, but with the help of the back camera you can shoot the face from the photo and transform anyone you want, which caused a whole wave of jokes.
In addition, there are many jokes for the sake of creating alternative profiles in Tinder. Therefore, from this day schedule dates more carefully.



You may like our fresh article on this topic: Best Gender Swap Apps 2020
back to menu ↑
Face Changer App – Cool Photo Editor
You can download Face Changer App – Cool Photo Editor for Android for free and get the opportunity to create hilarious photos with friends and family and make a replacement of the face in the photo in this application.
You can "put your face on another body" and switch your face with the face of your friend, family member. Face Changer App – Cool Photo Editor allows to create funny faces by changing the eyes, nose, and lips or the color of your skin.
Face Swap Male to Female function gives you a chance to make funny collages and photos of yourself. Save the result in the phone gallery and share it with friends in social networks.


back to menu ↑
Face Changer Photo Booth
Gender face changing is a new trend in social networks, and now it's time for you to do it. Download Face Changer Photo Booth on your Android and create funny photos of yourself.
A face change basically changes your face with another person in the photo, and this basically results in fun photos.
In addition to the face changer function, it also allows you to add cool photo filters to your solo selfies. For example, you can mix your face with any celebrity or child to create a very funny picture.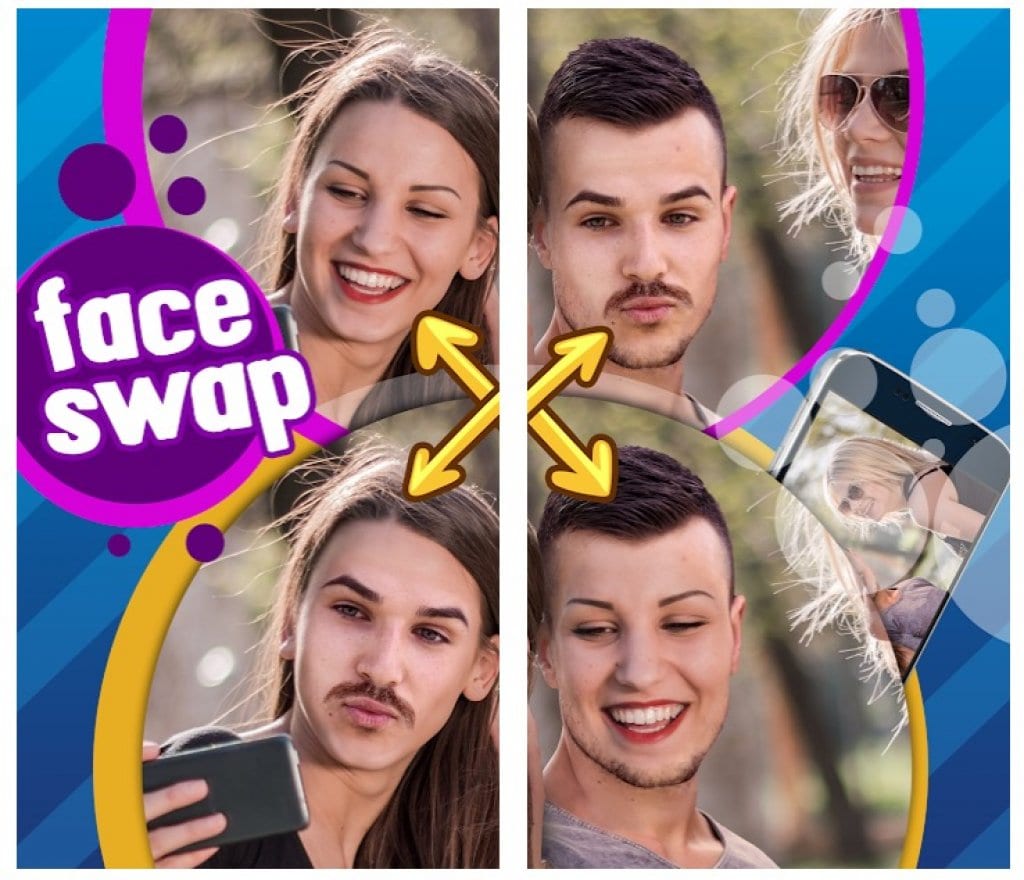 back to menu ↑
Face Swap Booth – Face Changer
Face Swap Booth – Face Changer is an extremely popular face swap application.
This application is available for Android and iPhone users. It doesn't represent a specialized program for changing the sex in a photo, but still using its functionality it can be done.
So, for example, you can mix one person's eyes with another person's mouth on any photo, or perhaps give a beard to yourself… The possibilities are endless.
You can also face swap live with your friend in real time. It's very funny to see yourself as a friend of the opposite sex.



back to menu ↑
Gender Swap Filter
Gender Swap Filter is an Android application for those who like to experiment with looks and is ready to look at themselves in a female/male face. The application is new and quite simple to use. In the settings, everything is intuitive.
The application doesn't stand out in any way and works the same as the previous ones. So, transform your face using Artificial Intelligence with amazing photo effects and stickers in just one tap!


You can also check: 11 Best scary face changing apps for Android & iOS
back to menu ↑
Upic Gender Transformation Face Changer
Upic Gender Transformation Face Changer gives you a chance to see yourself in the opposite sex.
The application offers plenty of gender make-up styles. One tap on the screen, you can make a transformation and look at yourself in the female/male appearance.
How it works
You can take a photo or choose an image from the phone's gallery. Choose a style from numerous makeup effects. Or you can edit photo yourself with the help of beauty photo editor (change the shape of eyebrows, lips, adjust smile, whiten the teeth, get red cheeks, remove eye bags, change skin color, hairstyle and so on).
The application has many settings and filters to change your appearance. Although the application is not popular, but still worthy of being on the list as it performs its functions well.


Install, experiment and do not forget to share the results of your experiments with us!