Have you ever faced any memory or concentration problems? If yes, it's high time you started training your brain and attention!
The good news is that you can do it by playing exciting games like Classic Concentration. This is why we decided to collect the best apps for playing and exercising your memory and attention. Both Android and iOS users will find a big number of cool options, some of them are free, others are paid.
By the way, if you wanted to try some cool games without any advertisements, you might read 7 Best Word Games Without Ads for Android & iOS.
Concentration (Matching Pairs)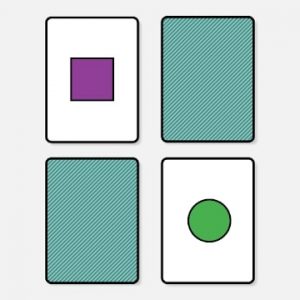 Let's take a look at one of the best games for Android users. It looks like Classic Concentration, meaning you can train your memory by selecting the same cards. By doing this, you will train your brain and become smarter.

Here are the basic functions of Concentration: 
Choose the difficulty

 that is comfortable for you. You can start with four cards, gradually increasing their number. 

Make experiments with the design 

of the application. You can change colors, for example. 

Try to 

become a leader

. To do it, set records. Try to memorize the cards as fast as you can and don't make mistakes when matching the cards. 
The app contains some ads that keep the content free for you. To remove them, go for in-app purchases, it will cost you 0.99$. This game is rated 4.5 out of 5 on Google Play. Most users love the app for its simple interface and smart design. 
The size of the app is 16 MB only, meaning you can install it on almost any device.
You can get the application on Google Play and start developing your memory.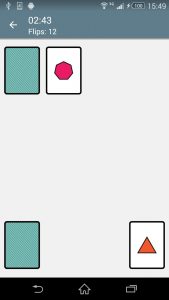 You may also like: 7 Best Checkers Games for Android & iOS
Match Cards – Memory Card Game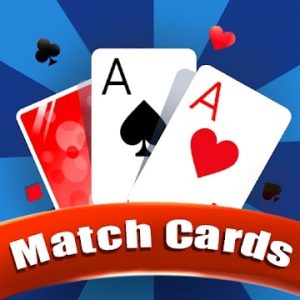 Let's take a look at the most addictive memory card game. Not only does it develop your brain and memory but it also helps you relax! The rules are quite simple – just uncover the cards and try to memorize the images.

Now let's take a closer look at the functions provided by Match Cards: 
The game gives you

 an activity that is pretty simple

 but at the same time, it

 can be a real challenge

. 

Play with your friends

. There are different modes for two, three, or four players. This will make the process funny and cool. 

You can use a full desk (it contains 52 cards) or the small one (there are 40 cards). 

If you feel like competing, 

try the challenge mode

. In this case, the difficulty will increase with each new level. 

Feel free to play anywhere you are – the game 

will also function well offline

. 
However, there are also some disadvantages. For example, some users complain that the cache produced by this game is too big so they have to clean it up. 
However, the positive thing is that the app is super easy to use thanks to its intuitive interface and a small number of functions. 
The size is also pretty small – it's 20 MB. Unfortunately, the app is available for Android users only. Get it for free on Google Play.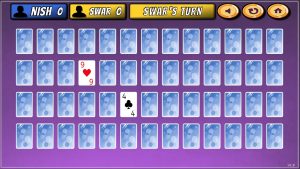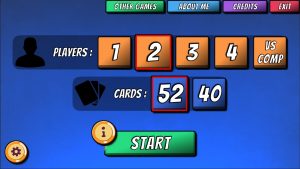 Picture Matching Memory Game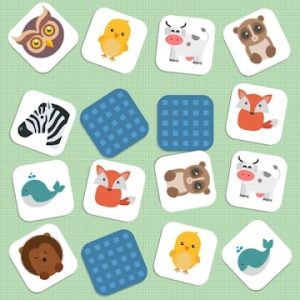 It is vitally important to have a good short-term memory as it helps you to solve most of the tasks require it. This is why you need to develop it. Now you can do it in a funny and exciting game.
The game is quite easy to play. Just start with a small number of cards and then solve the harder challenges. The more you play, the better your skills become.
Let's see what you can do in this application: 
Enjoy two modes

: single and multiple players. In the single mode, you can play alone, gradually increasing difficulty. When you play with your friends, you can compete with them trying to get more scores. 

The game 

works offline

 so you don't need to be connected to the Internet. 

The images you will find on the cards 

are divided into two categories

, animals and art. If you don't feel like choosing, go for random. 
The size of the app is 21 MB, which is quite small. Most users love it for its simplicity and a big number of levels available for free. 
The app is available for Android users only. You can get it for free on Google Play.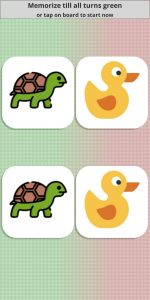 Memory Classic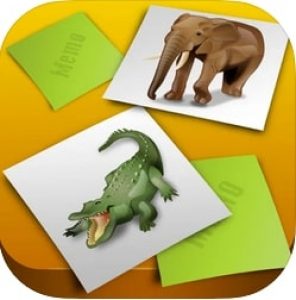 Here comes a very simple and powerful application. This game is aimed at helping people to train their memory and ability to concentrate. 
How does the game work? Just like Classic Concentration. You will be given several cards (you can start with a small number, for example, 6 cards). You can't see the images depicted on the cards. Match two similar pictures by uncovering and memorizing them.
Choose the level according to your level. There are five levels to choose from. We recommend that you start from the easiest tasks and then gradually try harder challenges.
If you are looking for some other kids games, you might read 9 New Superhero Games in 2021 for Android & iOS.
Why should you try Memory Classic? 
The app is 

100% free of charge

. Just download and start practicing. 

This game 

supports three languages

: English, Spanish, and French. 

Memory Classic is 

a small application

, it will need 46 MB only to be installed on your device. 

There is 

no need to go through the registration

 or create an account. Don't waste time, start playing at once. 
Here comes a pretty serious disadvantage – the developer doesn't provide any information about your privacy and the number of permissions you need to give the app. 
The app can be downloaded on the App Store.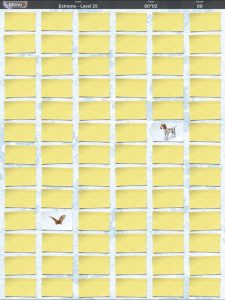 Match Cards – Memory Trainer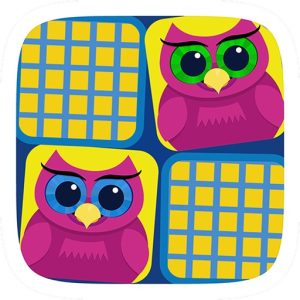 If you are looking for a brilliant application for your children, you should try Match Cards. It is an exciting game for your kids that will help them to train their memory and attention. This is vitally important to do it when they are little, as it's much easier to do it. 
There are some things you need to know about the application: 
Even though it was initially created for kids, it 

can be a good memory trainer for adults 

as well. 

There are 

different levels of the game

. The more you play, the harder your game becomes. If you fail to do the tasks, the app will analyze your performance and give you some easier cards.

The app is free of charge – just download the game and start playing. However, here comes a pretty serious downside – Match Cards sometimes crashes right when you are playing. However, the developer often updates the app so the bug might be fixed soon.

The app is free with full-screen ads. To remove them, pay 1.99$ once.
The app is pretty small – you need less than 30 MB to install it on your phone or tablet.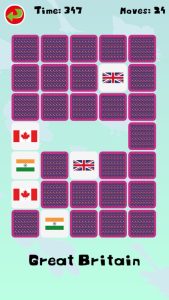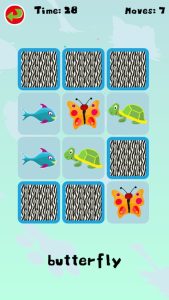 Concentration for iOS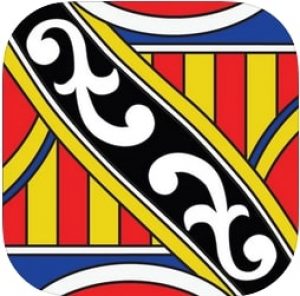 Do you like playing cards? If yes, Concentration is a good game for you. It works just like classic concentration. The only difference is that you will deal with playing cards, not with fantastic images. Still, the principles remain the same.
Why Concentration is worth trying? Well, there are at least three reasons for it:
A simple and fun way of training your short-term memory. Uncover the cards and try to memorize them. The more you play, the smarter you become.
If you feel the game is too simple for you, play it on two devices at the same time. For example, you can play on your smartphone and tablet. This will be a real challenge!
The app works both online and offline, meaning you can enjoy it anywhere you are. However, you need to be connected to the Internet if you want to update the application.
The app isn't free of charge. To install Concentration, pay 0.99$. You have to pay once. This is why there will be no ads and in-app purchases.
Please note that the game doesn't collect any data about you so you can play and never worry about your security.
The game isn't too big – it needs about 61 MB to be installed on your device. Unfortunately, only iOS users can get Concentration and finally start exercising their memory and attention!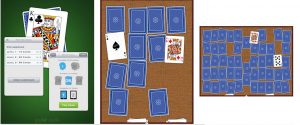 Brain Game. Picture Match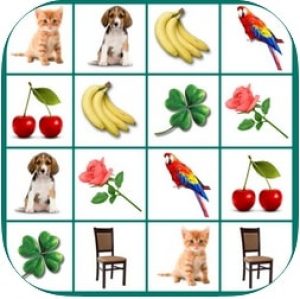 It's high time you started improving your brain! With the help of this game, you can do it easily.
Initially, Brain Game was created for kids, allowing them to train their attention and improve concentration. However, adults can also use it to train their brain.
You will be shown a number of cards (this number will differ with the level, the smallest number is four). By uncovering them, you can memorize the images one by one.
There is a wide variety of game-playing modes. If you feel your attention and concentration are far from ideal, play with no time limits. When you become better, you can set time limits, this will make the task harder. Or you can just track the time you spend playing the game.
Brain Game is 100% free of charge with some ads. If you don't want to put up with them, pay 1.99$ for ads removal. The app is rated 4.7 out of 5 on the App Store.
The game supports various foreign languages, such as German, Spanish, Italian, French, Korean, and many others.
Unfortunately, only iOS users can download Brain Game for free.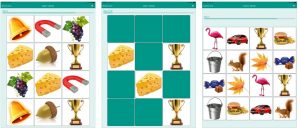 You can also check: 8 Best Word Games With Pictures for Android & iOS