Time is often called our most important asset, but it may be difficult to handle it efficiently. Well, that's what we're here for.
Here's our list of the 8 free group scheduling apps & websites 2023 to help you manage your time like a pro. These tools will help to automize your appointment scheduling, notifications, emails, availability, and all that. You'll get to sync it to your regular calendar, online meeting platform, and even money-gathering tool. Have a look!
Calendly Mobile
Let's start with one of the most used scheduling tools.
The web version of this app has been around for almost 10 years now, and it's gained a wide audience of users. The app comes with simple UI and intuitive controls, so you don't have any issues with that. Plus, it's compatible with multiple platforms, which is great if you're dealing with external clients.
The app easily syncs with MS, Outlook, Google calendar, and more. All you need to do here is to log your availability and link to your current calendar. And if you need to connect with someone, you can just arrange a meeting and add it to the calendar. You can also send them your link, so they could see when you have free time.
In case you need to update your schedule, you can easily do it with a couple of taps. You get to modify the meeting's name, length, and location as well. Don't forget to set up reminders to notify you of all the upcoming meetings. The app runs on sub-packs, but the free version is available as well.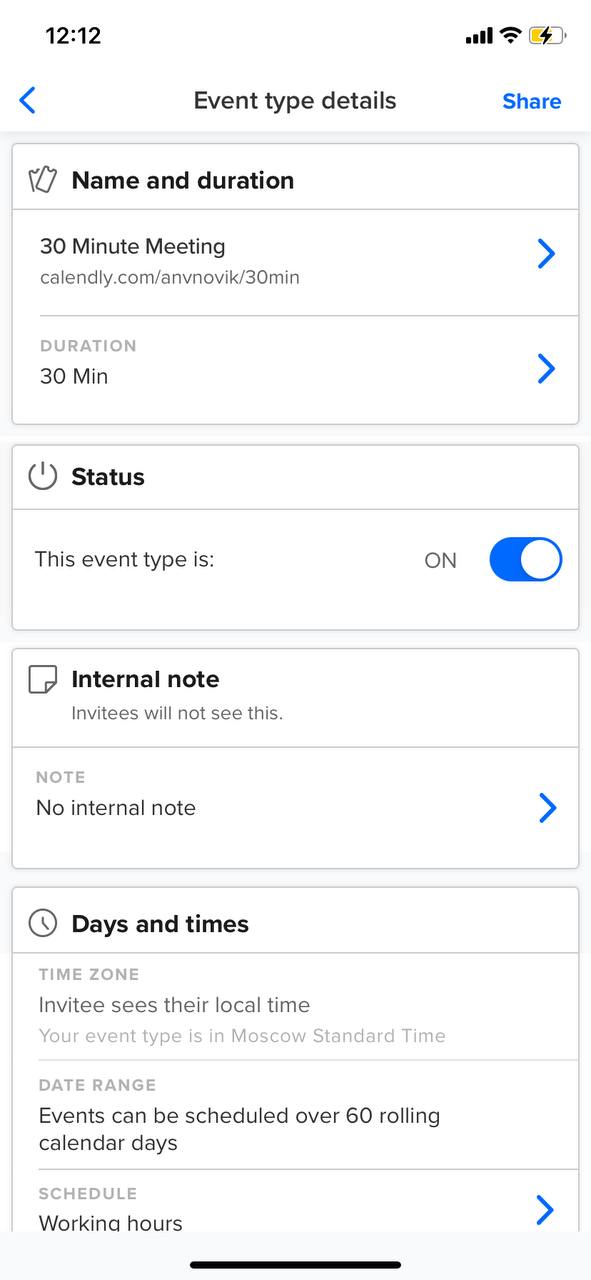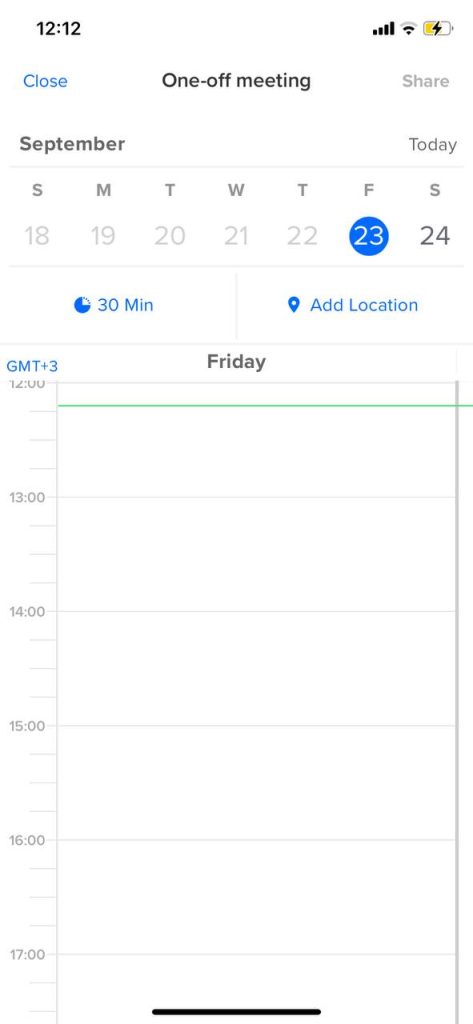 You may also like: 10 Best Time Blocking Apps For Scheduling
Doodle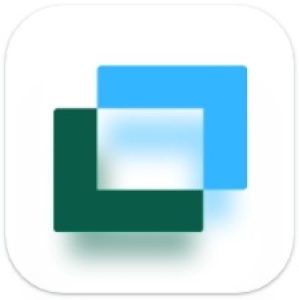 Next, there's a scheduler app that lets you manage your meetings easily.
The first thing you need to do here is to fill in your personal page. Make sure to log your schedule, upcoming meetings, free times, and all that. And don't forget about personal branding, so your page could like professional. You can also add your time poll and let people vote for times they would be comfortable with.
Plus, you can let people leave notes and explain what certain time periods suit them most. Once it's done, you'll get to rank answers and limit their amount if needed. In order to give people access to your page, you just need to send them a link. And when the meeting is arranged, you can set reminders to notify you of it.
You can also make group meetings and schedules without any effort. The app integrates with lots of popular apps like Zoom, which is nice. It runs on high-security standards, so you can be sure your data won't get leaked. However, it runs on sub-packs, and you can only get a two-week trial.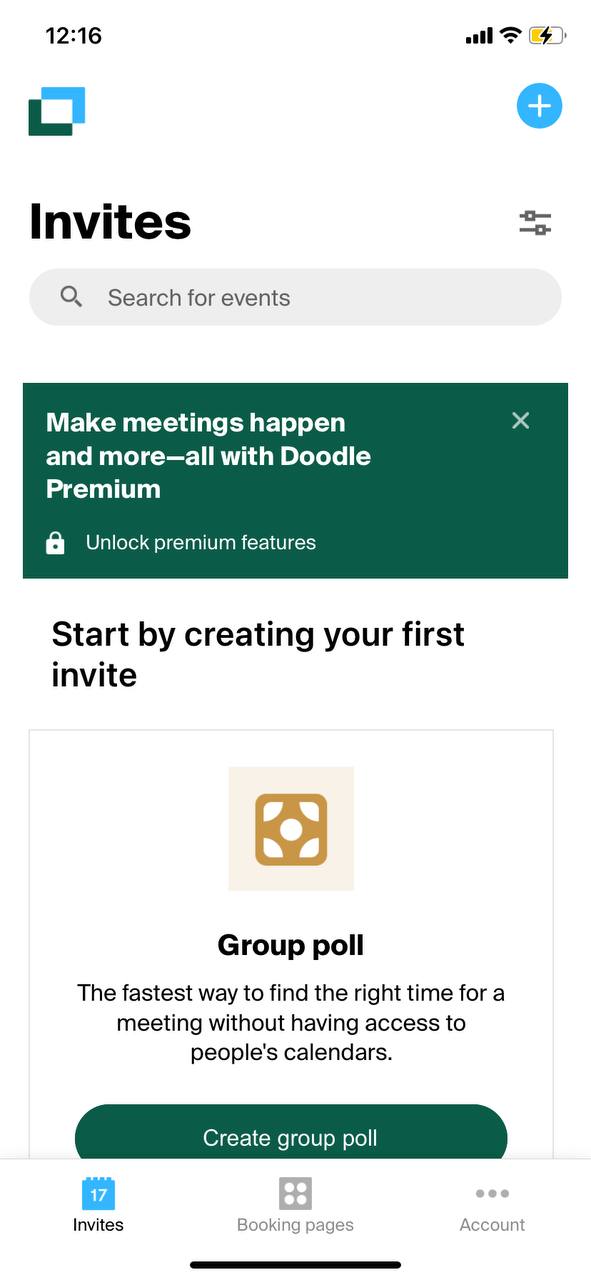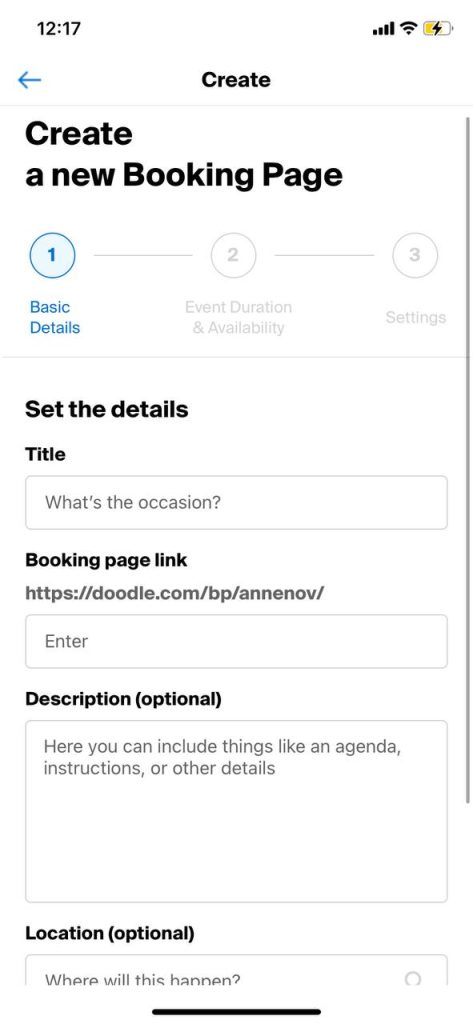 Calendar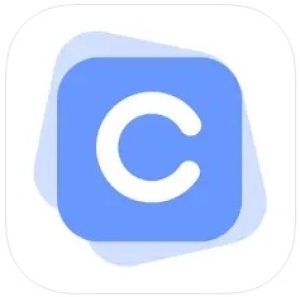 This app is here to help you get more productive and organized.
It's scheduling software that lets you plan your time and arrange meetings on the go. All you need to do here is to make time slots for meetings, events, and whatever else is needed. Once it's done, you'll get to share your link with your clients and team members, so they could view your free spots.
The app syncs with multiple calendar programs, so no worries here. Each meeting you'll arrange with the help f this app will automatically appear on your calendar. All the updates will be added to the calendar as well, so you won't have to do it manually. You'll get to switch modes and view your plans in list or timeline views.
Plus, there's a time recognition tool, so the schedule will be accurate even if you're dealing with different time zones. You can also set up reminders to make sure you won't forget about a single meeting. The app runs on sub-packs, but there's a free basic plan as well.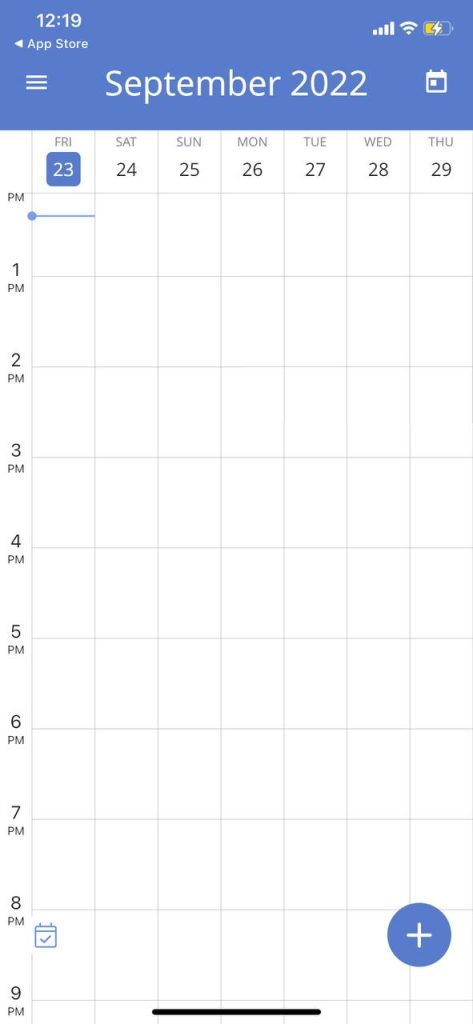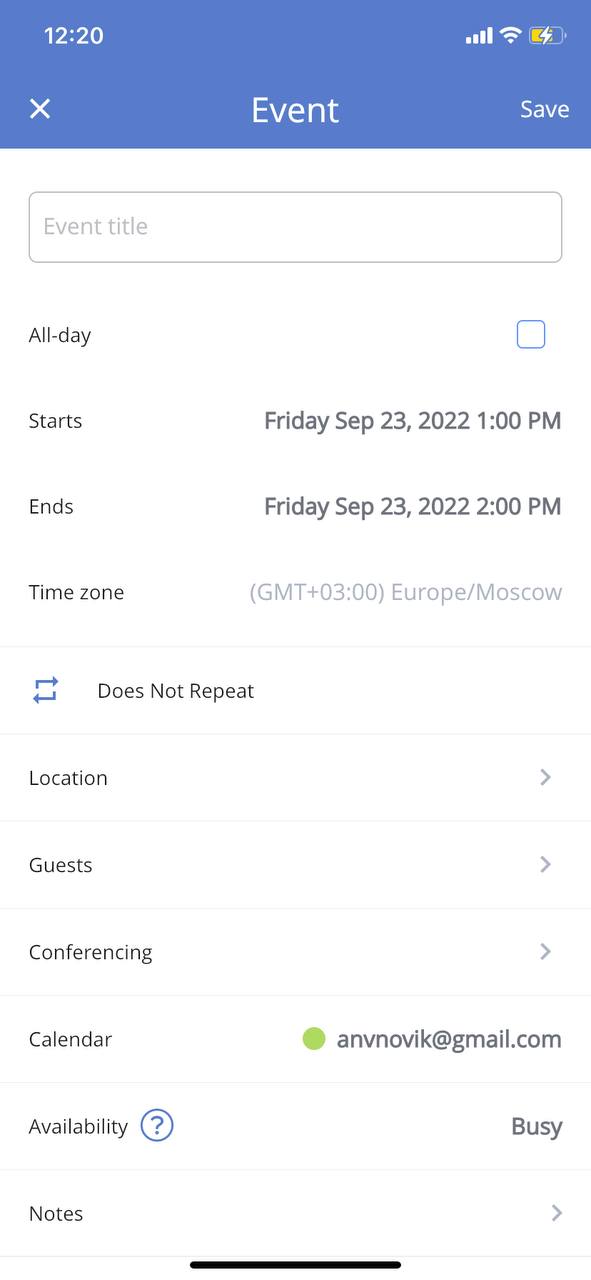 Hubspot
Moving on to websites. This is a free scheduling tool that lets you arrange group meetings.
The site integrates will all the most-used calendar apps, so there's smth for everyone. Once you've linked the calendar, your availability will get synced automatically. You'll get to add multiple time slots for meetings and tasks, and all of them will automatically appear on the calendar.
Herewith, you get to customize the length of each meeting, which is handy. You can also update each meeting at any time needed. And when you're done, you can send your clients and partners links to your acc so that could see when you're available. Links can be shared via email right away.
There's also an embeddable widget you can add to any other website if needed. Don't forget to customize it with your branding to look more professional. You can also add questions for clients to get some things straight before the actual meeting. Once the client inputs their info, it will be added to your personal client base.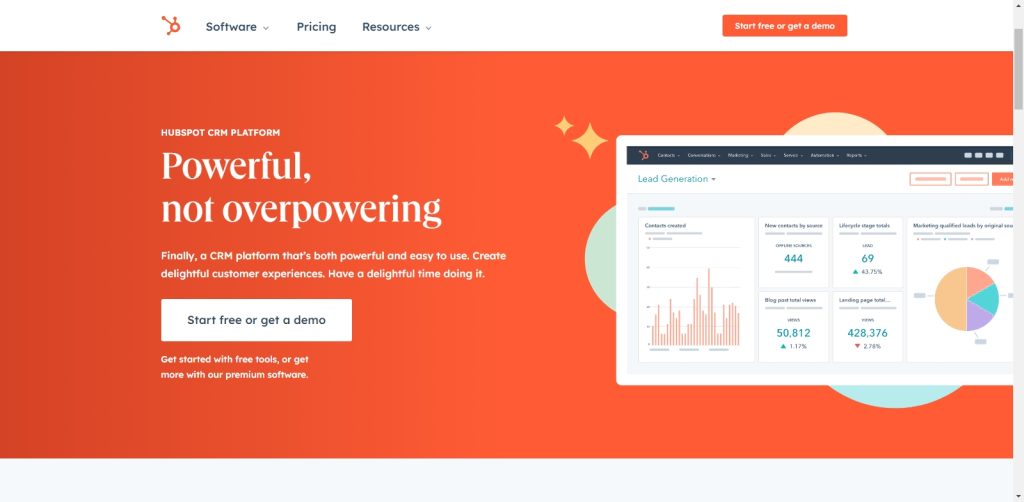 Check also: 11 Best Day Planner Apps
CalendarHero
If you want to automate meeting scheduling, this website is ready to help.
The main goal here is to automate the scheduling process and make it as quick as possible. You don't want to schedule to take part hours of your time, right? Well, you can use this site to arrange online and offline meetings. It works for both groups and 1 on 1 gathering as well. You get to sync it to third-party calendars (it easily links to most of them).
The site lets you add multiple time slots and build up your schedule. There are plenty of templates, so just pick the one you like most. Once it's done, you get to send links to your acc so that the people you're planning to meet could see when you're available.
As for the meetings, you get to customize the length and timing, and even add notes if needed. The site comes with auto time zone recognition, so no worries here. You may also set up reminders to notify you of the upcoming meeting. It comes with a free plan, but it doesn't offer all the features.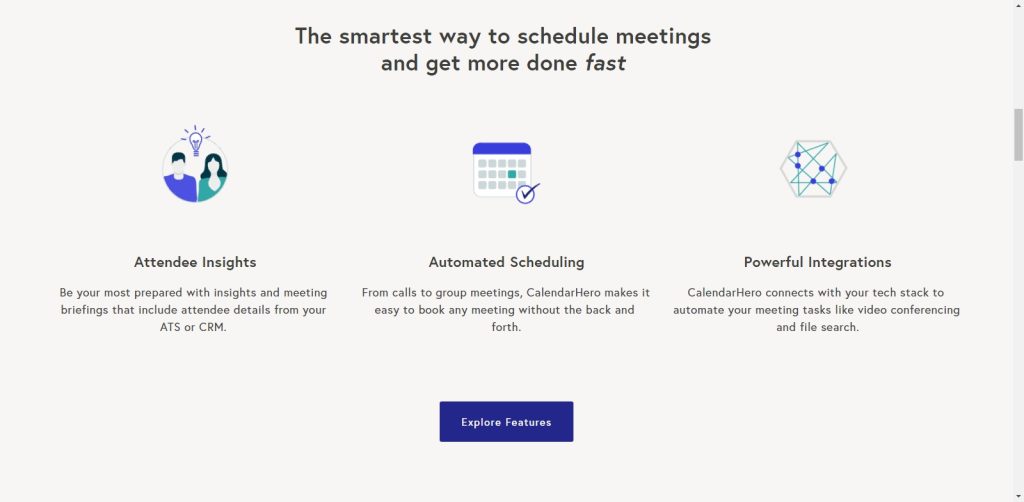 Cogsworth
This is a web planning tool that lets you organize meetings.
One of the main reasons people choose this platform is because it's highly integrated. First of all, it syncs with third-party calendar tools from Google, Apple, and all others. If you go for a free plan, you can only sync one, but you get to add more in the pro version. You'll get to easily add meetings, customize the length, add notes, and all that.
The site also lets you make a recurring appointment with one tap if needed. It comes with a time zone identification, so your meetings won't get messed up because of it. Plus, the app integrates with Teams, Zoom, and other similar platforms and lets you add meeting links to your schedule.
And if that's not enough, it also links to PayPal, so you could collect payments from your client before the appointment. You'll also get to set up notifications for upcoming meetings. More to that, you can send email and SMSM reminders to your clients as well.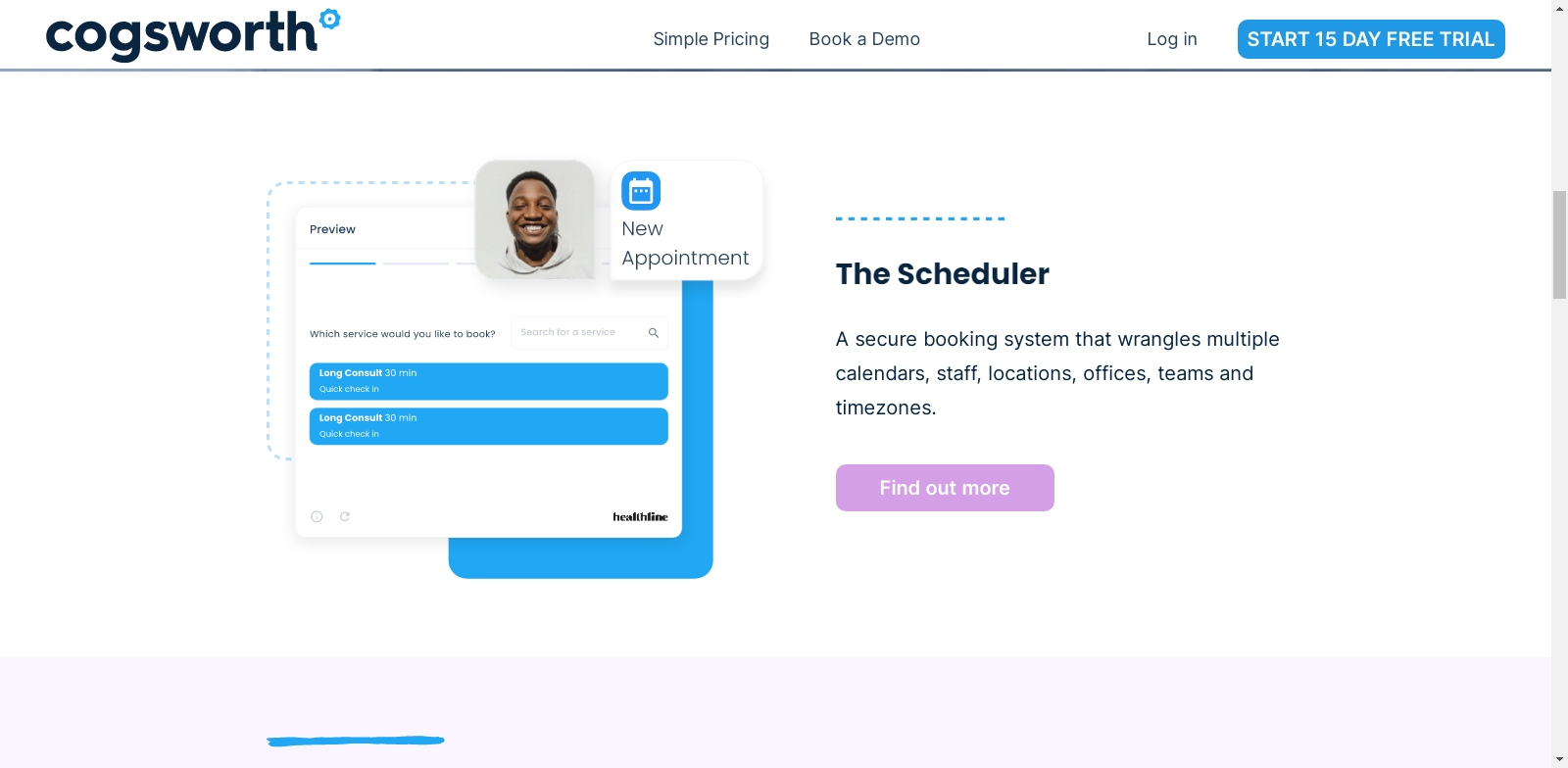 Meetfox
It's a productivity tool that lets you gain control over your appointments.
This website is made to help you maintain contact with your clients and coworkers (or whoever else) and also meet new people. It's a simple tool to cope with meeting scheduling, as it syncs to populate calendars you already use. You can also use it for appointments by linking it to a payment collecting service.
You'll get to make a custom booking page with personal info and branding. The site offers several templates, so all you need is to fill in the info. Thus, your clients will get to see your real-time availability and book meetings right away. Just make sure to estimate working hours and free time to avoid unpleasant surprises.
The site will automatically adjust all the time zones to ensure you'll start the meeting in time. And don't forget to set up reminders and not miss anything. You can also reschedule anything with a couple of clicks, so no worries. The app runs on sub-packs, but there's a free version as well.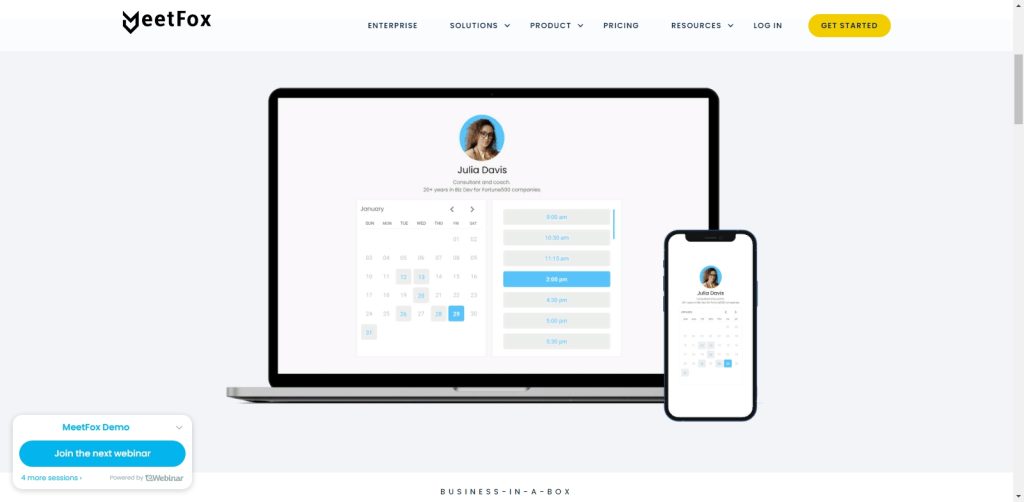 You may also check: 17 Best Time Tracking Apps
Acuity Scheduling
And lastly, there's a website that will become your personal schedule assistant.
This service will automate client appointments, cancellations, and reminders, so you could be as productive as possible. You'll get to make a custom scheduling page, so your clients could keep track of your availability. There are various templates to try, so no design skills or coding are needed.
Beyond that, the site lets you control several offices or employees. And don't forget to make an intake form for your clients to fill in to get all the essential info about them. Time zones will adjust automatically, o no worries here. You can also let clients reschedule and cancel their appointments if needed.
As for the reminders, you can set these up for both yourself and your clients. You can send clients emails and texts to keep the prompts and all that. The site syncs with multiple calendars, which is handy. It also lets you add lines to video conferences if needed.