Texas Holdem Poker is one of the variations of poker games that logically thinking appeared in Texas approximately a hundred years ago. Then it also became popular in Vegas and was considered more of a thinking game for avid gamblers.
Texas Holdem is a community game where players must gather the best combination of two of their own cards and 5 main community cards that spread on the table. While there are thousands of poker games apps that have been created for mobile platforms, we are likely to find numerous specifically Texas Holdem Poker variations for Android and iOS.
The final goal of the game is to win chips while betting that includes check call, raise or fold. That player wins which hasn't folded until the end of the game and collected the best hand. Either other players should fold their cards before the final moment. Surely, all bettings should be done before the flop takes place.
Find out your chances to win a game using these best poker odds calculator apps.
Zynga Poker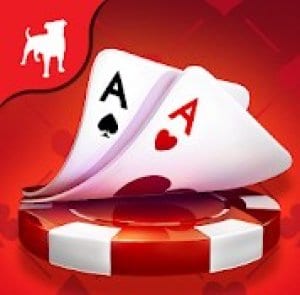 Zinga is well known for its Texas Holdem casual game and tournaments as well as high stakes and payouts. The game requires registration thought it's possible to do it using a facebook account. This way you can invite all your friends from facebook community and play at any time and at any place.
This casino game is available for Android and iOS for free. And like any game involving gambling it does require some in-app purchases, probably to buy coins.
Tournaments include a buttle for the main prize like for example in Season competition where all players around the world competing with each other. It's more rewarding, challenging and stressful at the same time.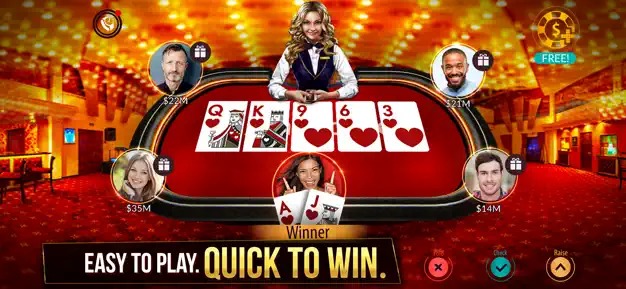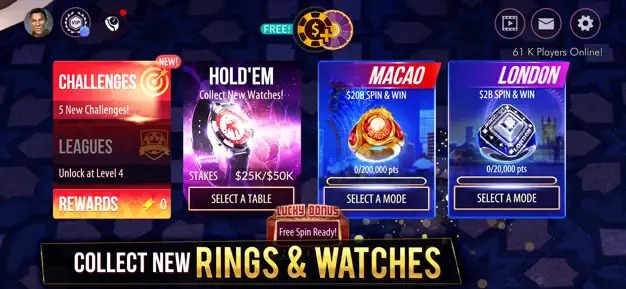 Traditional Holdem poker game includes 5 or 9 players options. You can join any of them and choose the speed at the same time. Thus if you are a benefit you need more time to analyze the game and make decisions, so as not to lose fast in the game where the speed is high.


You may also like: 15 Free card game apps for Android & iOS
Texas Hold'em
Texas Holdem is a classic poker game that actually doesn't require you to invest real money into it. This game is more relaxing and enjoyable. It has an offline and online game option. And of course, it's suitable for not professional gamblers. It's only available for iOS devices for free without any registration especially Facebook account data which isn't a requirement.
However, the game supports multiplayer up to 8 gamers. For this, you have to sign in with your Facebook login and invite your friends to play together. Otherwise, you will play with the bot.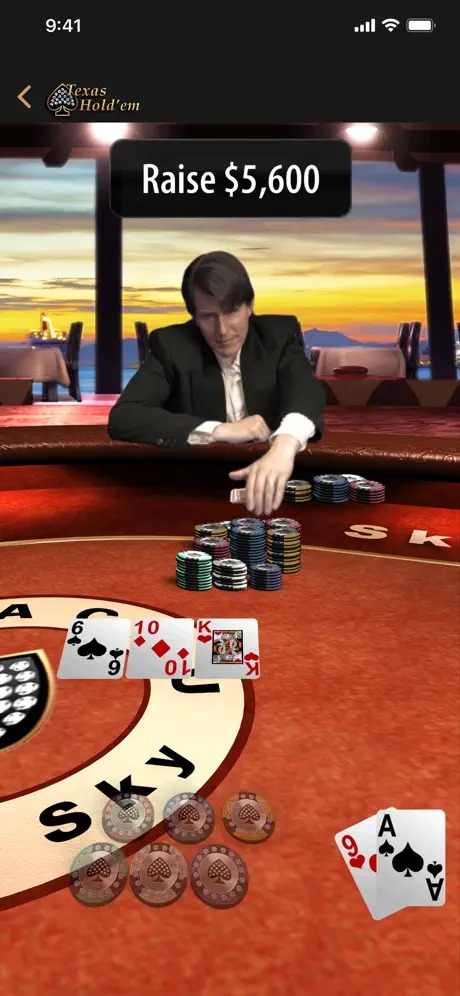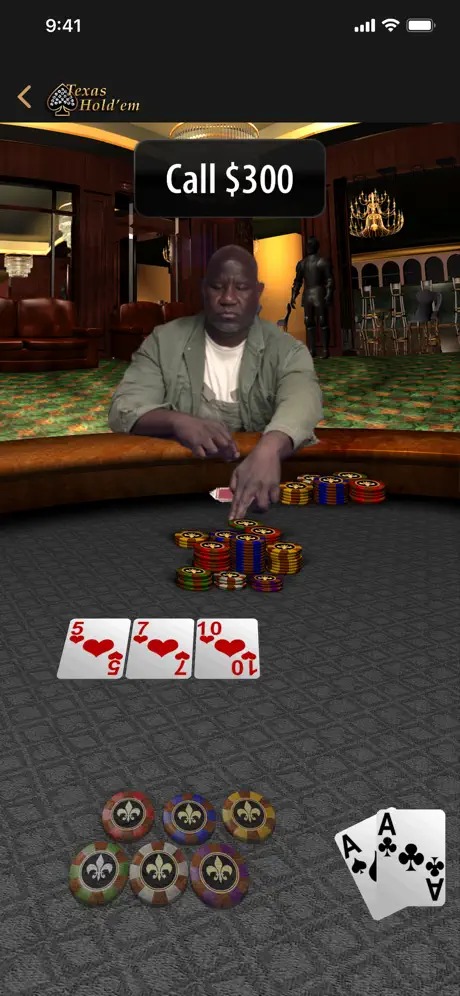 Everything is classic in this app. All main rules of Texas Holdem are followed. The game says that you will play as you would play in Las Vegas, Paris or Macau. There are 10 different locations overall. Of course, if you are not interested in playing with real people you can live the offline mode.

DH Texas Poker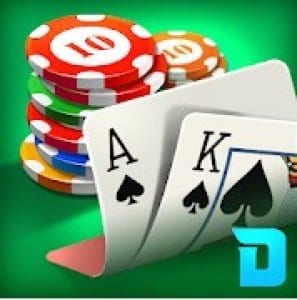 Thankfully this Poker app is available for both platforms Android and iOS. It also has an option to register either using a Facebook account or email address. In fact, DH Texas Poker is one of the most popular apps. It has been downloaded more than 20 million times and keep a high rating on Play Market.
The app itself full of surprises and gifts. It has a daily login lottery, special offer, and gift. You can buy chips or earn them. The app suggests to install other apps to get more chips or you always have an option to buy them for real money.
Here you can easily play with friends in one game with up to 9 players. Besides, there are several game modes in this poker game: Play Now, Casino, Private room, Sit&Go.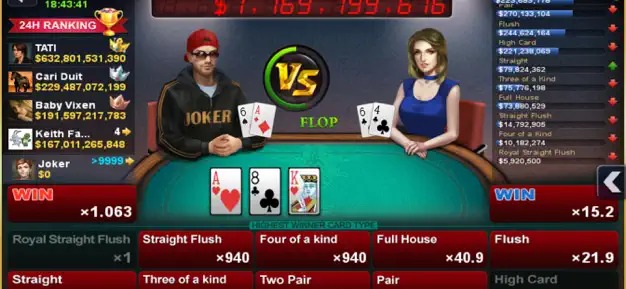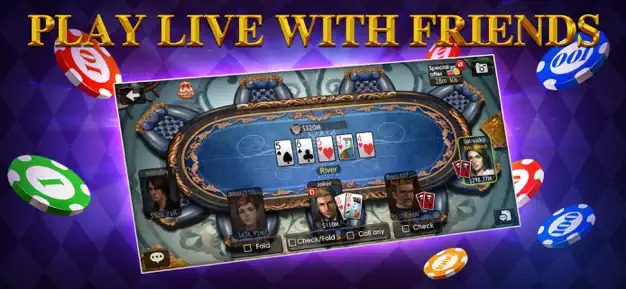 There is no option to choose a speed level, so learn how to play faster. Graphics in this game is not so up-to-date though it is clear and bright enough with the user-friendly interface.


Texas Hold'em & Omaha Poker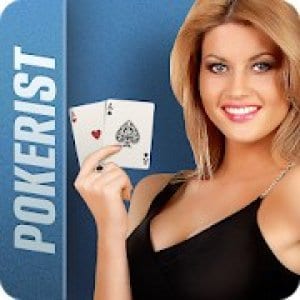 Texas Hold'em & Omaha Poker is yet another free application to play Texas Holdem that luckily available for both platforms iOS and Android. It's as popular as the previous app we described with over 20 million installs. The game will immerse you in the world of real poker though it won't cost you an arm and a leg.
This game offers tutorials for those who have never played or even have no understanding of game rules. As well as many others it offers multiplayer and chats so you can invite your friends to play and talk to each other. It's a very nice option to spend one hour of your free time in the evening.
There are lots of different modes in the game including tournaments that are very challenging things to participate in. They are held each weekend with weekly achievements results. Learn how to play poker here, bluff, gather a hand or learn when its time to fold.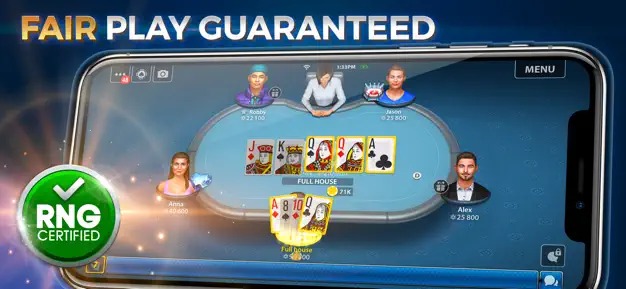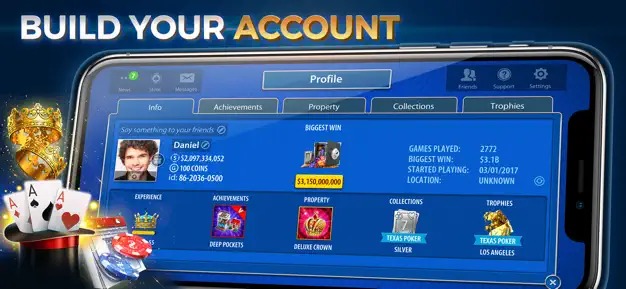 The good thing is that your account is saved in the game itself and even if you get a new phone you can restore all your progress and chips.


Texas Hold`Em Poker Deluxe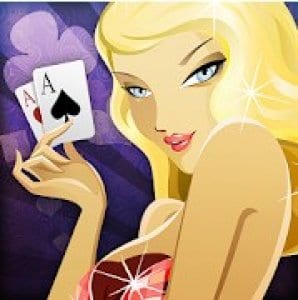 Nice and multifunctional app for Android and iOS has a huge variety of gifts, the option to send free chips and choose different stakes tables. Texas Hold`Em Deluxe is an advanced and modern poker game that includes a single game and multiplayer where you can play with friends sending gifts to each other. It also supports chat and of course requires an internet connection or at least Wi-Fi signal somewhere around.
The game offers:
Log in via facebook account.
Chips reward in case of a daily launch.
A different number of opponents in one game: from 5 to 9 persons.
The ability to have fast access to all your friends and poker partners.
Live chat with friends and opponents during the game process with an arsenal of emoji and simple gifts for joy.
Modern and user-friendly interface with amazing graphics.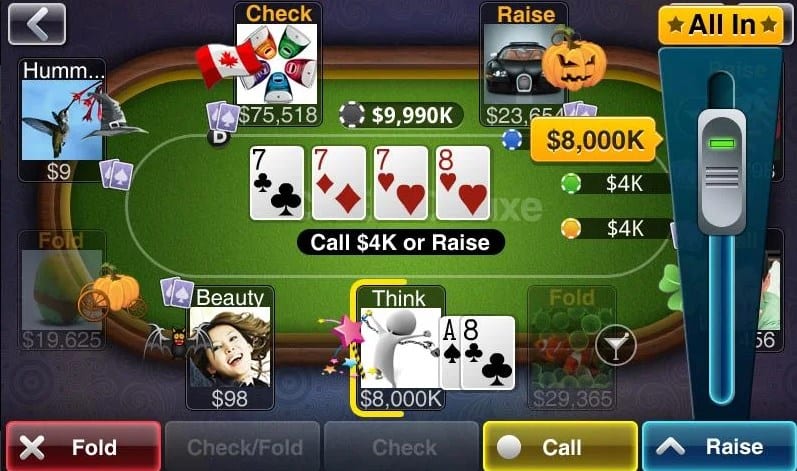 You can easily raise a stake using a scroller on the right-hand side of the game table. As all buttons are big and bright you can quickly react to the situation, raising or folding. The game is free with in-app purchases that give you an option to keep on playing having extra chips.


Texas Hold`Em Poker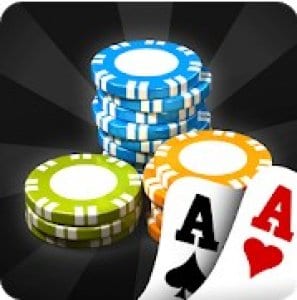 Texas Hold`em Poker is not just a simple poker table game. It has its own rules and a world inside the game. This game expands your abilities out of the poker table to city life giving you an option to buy houses, buy transport and travel to other cities.
This game differs from others in our list because it has another set of features. First of all, there is no internet required. This means it doesn't support multiplayer. Undoubtedly it a single-player game, for those who want to spend a quality good time by themselves.
There are a few main tasks to do in this game: playing poker, winning and earning. Develop your little empire buying houses in different cities. This poker game is suitable more for beginners to learn Holdem Poker rules, get familiar with hands before joining one of the poker apps for real money and multiplayer. The comprehensive tutorial will help newcomers to learn fast.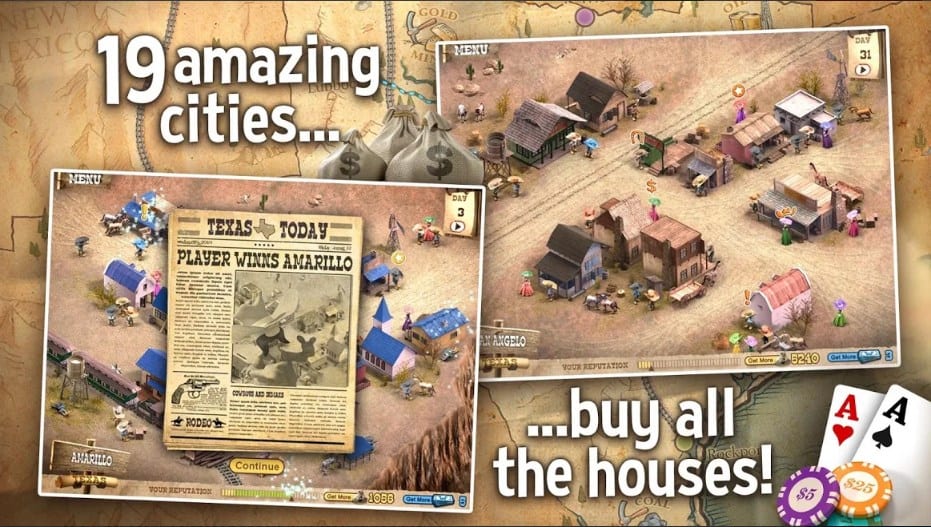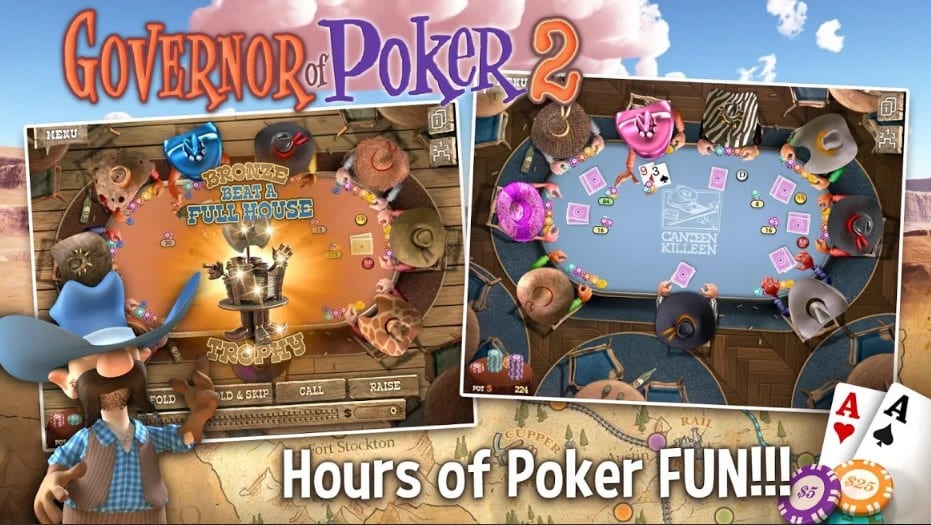 The game is free for Android devices with in-app purchases.

You will also like: Top 6 strip poker apps for Android & IOS
PokerGaga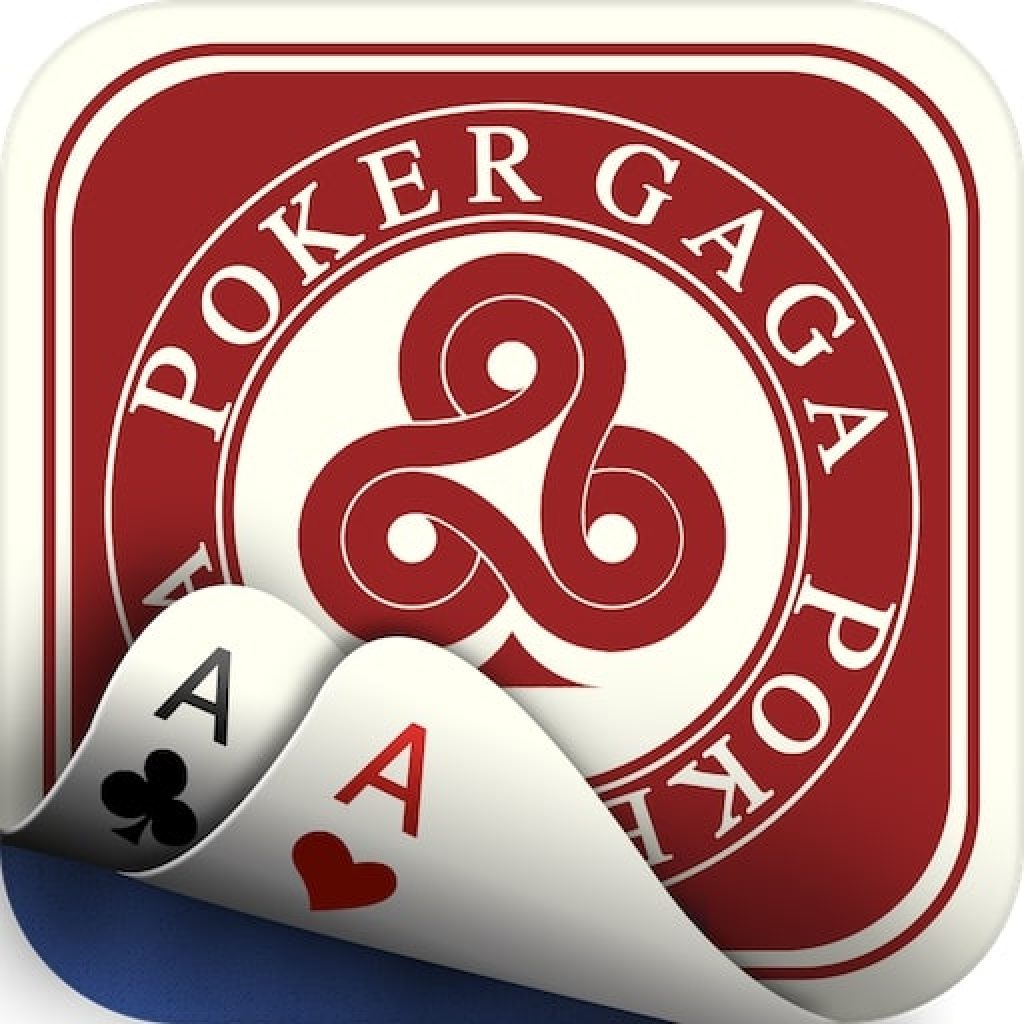 Spend a pleasant evening at your favorite game. Install Poker Gaga: Texas Holdem Live and grab a seat of honor at the poker table. Enjoy fair-playing croupiers, straightforward rules, and players from all over the world.
It's a great way to practice your bluffing and make some great friends. The game is absolutely safe and operates under the law. You will get valuable experience, and earned points can be exchanged for nice gifts.
The app works for free and worldwide. Your level of play does not matter: both professionals and beginners are welcome here. Play at any time of the day. The festive atmosphere will allow you to immerse yourself in the game, and the excitement will reach its maximum point.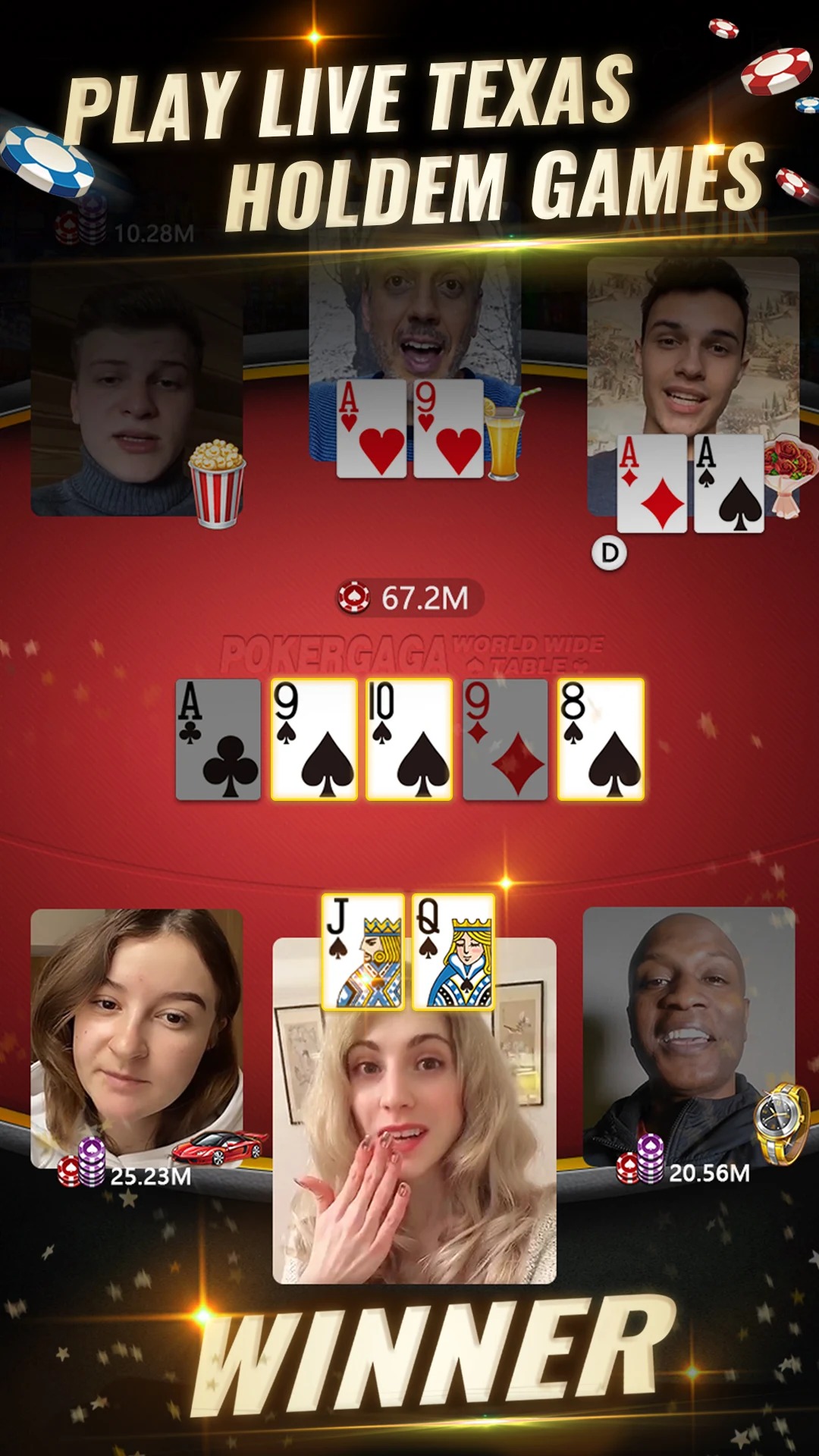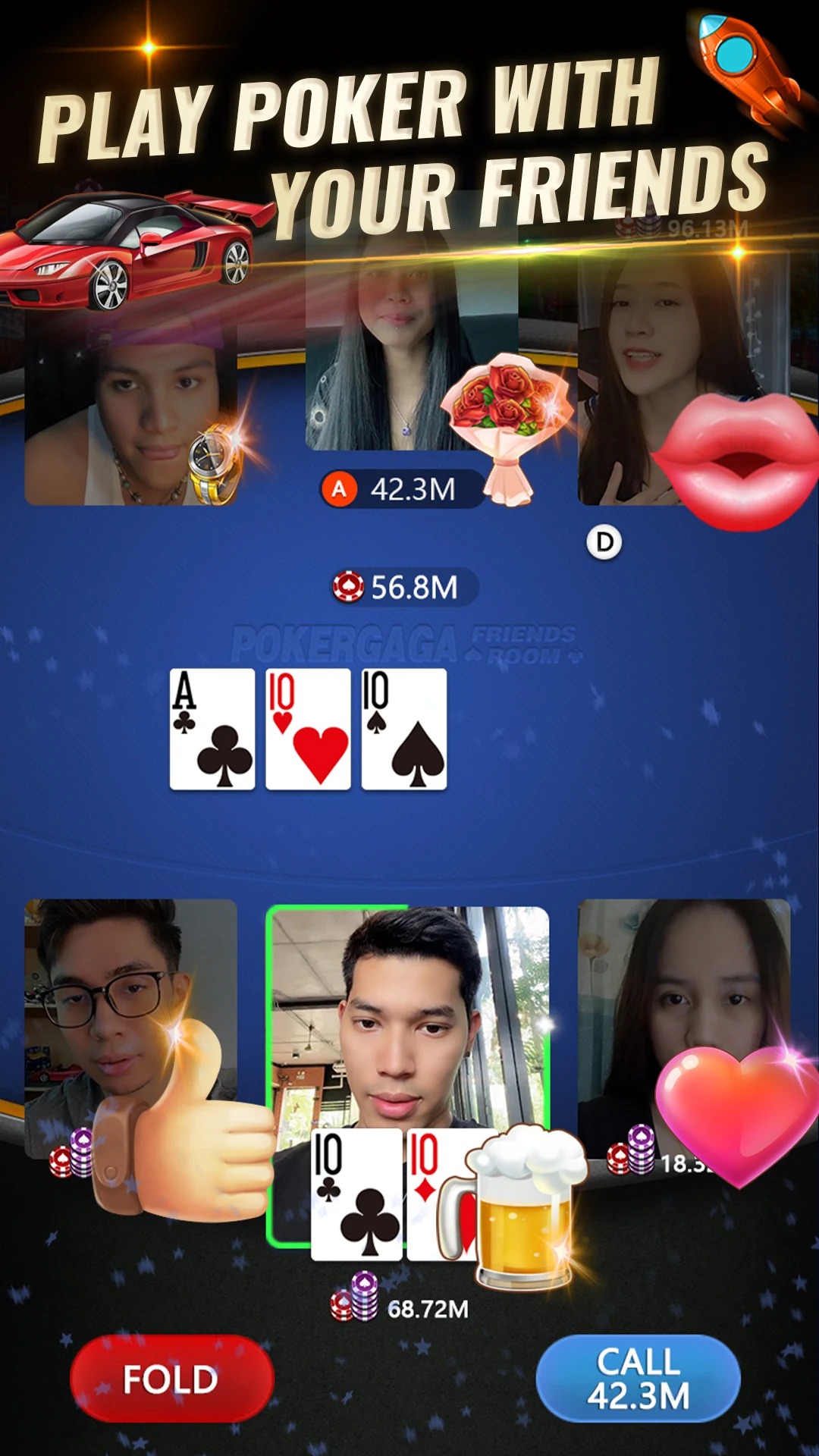 Now you can enjoy Hold'em in the company of like-minded people without risking your wallet. Don't waste your time: join the largest community of poker fans.


WSOP Poker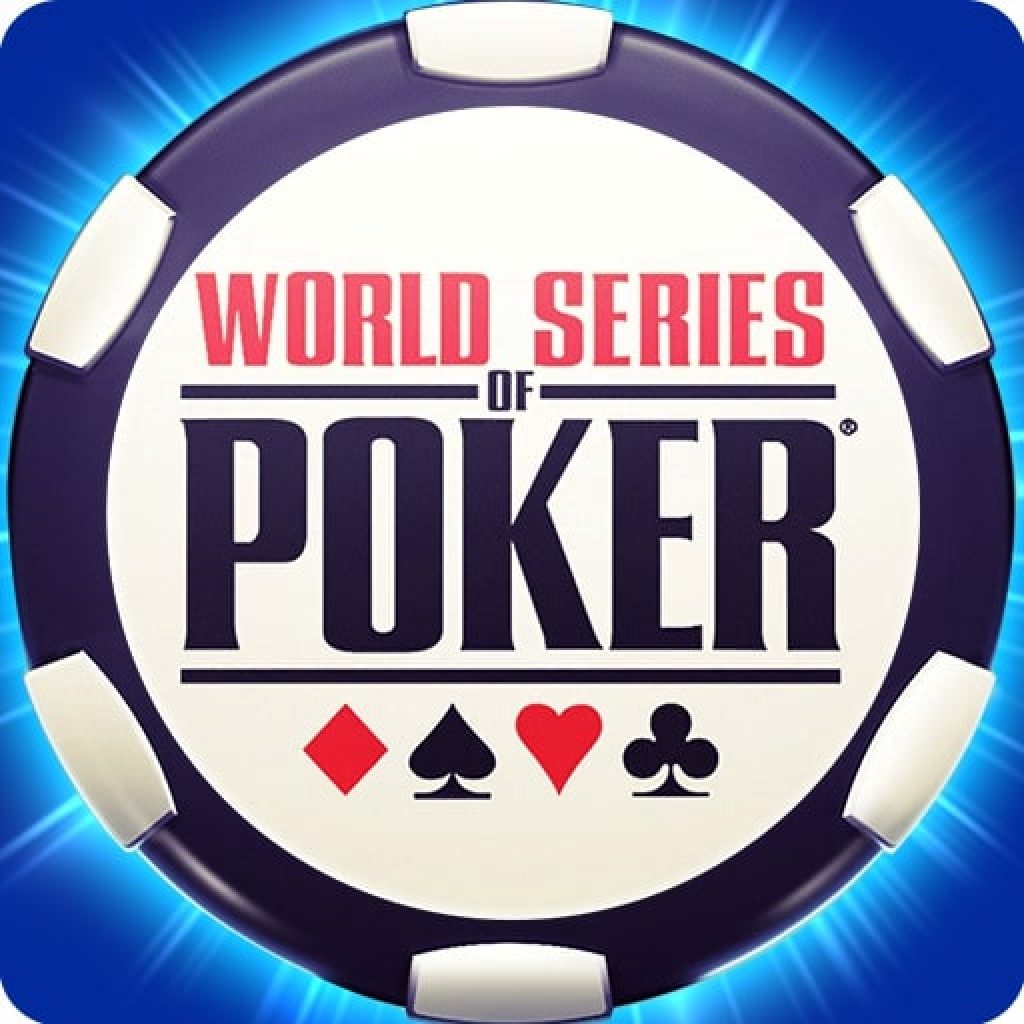 Do you want to try your luck? Want to show off your bluffing skills? The WSOP Poker: Texas Holdem Game gives you the opportunity to do so for free. Enjoy the game, improve your strategy, and meet players from hundreds of kilometers away.
You'll own a million chips right after you install the app. Use them for regular games or to take part in world tournaments. Don't worry about your accomplishments, because thousands of new players with no real experience use the app every day.
WSOP Poker is perfect for practicing what you've learned. The emotional atmosphere is really close to a real casino.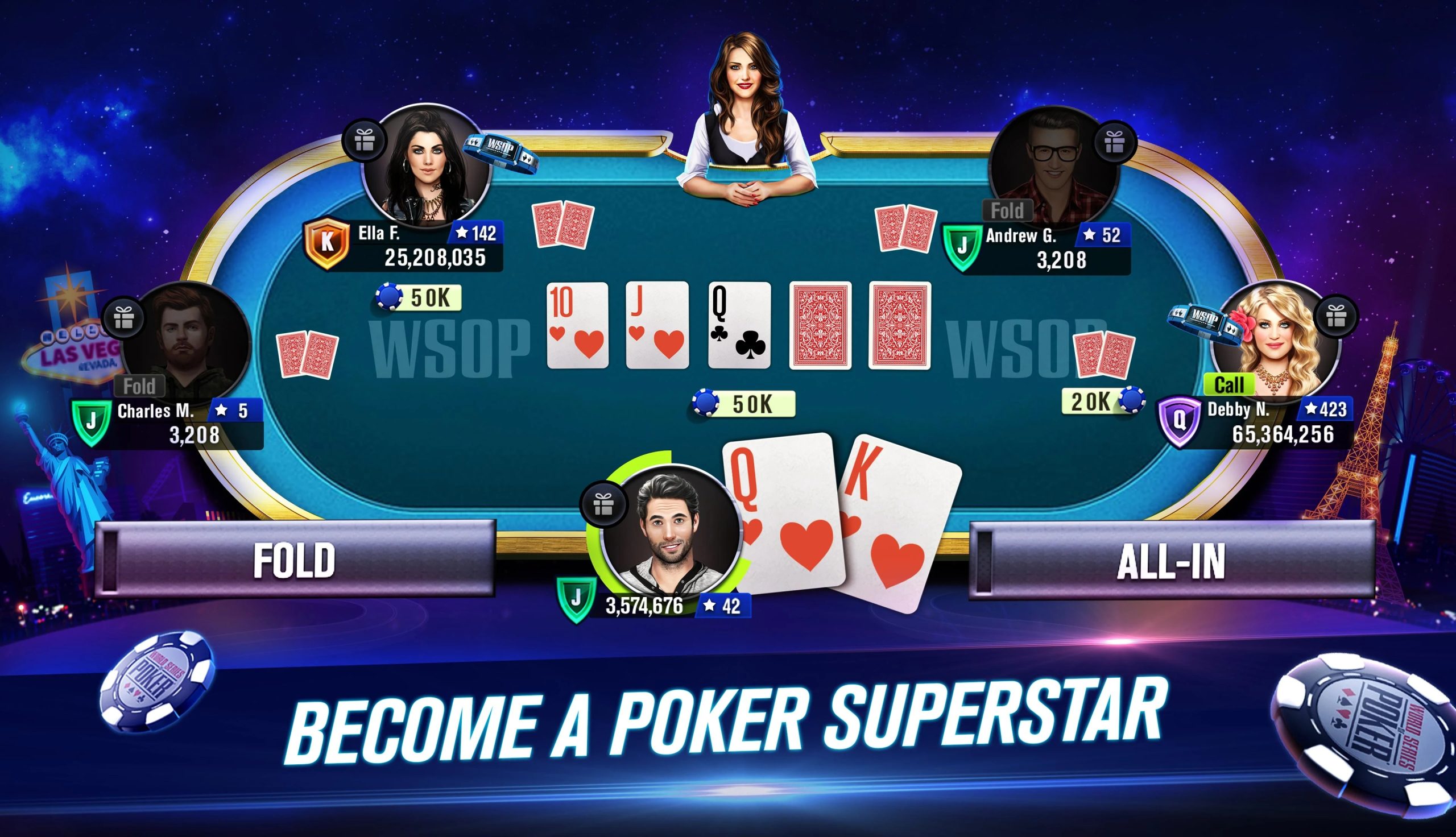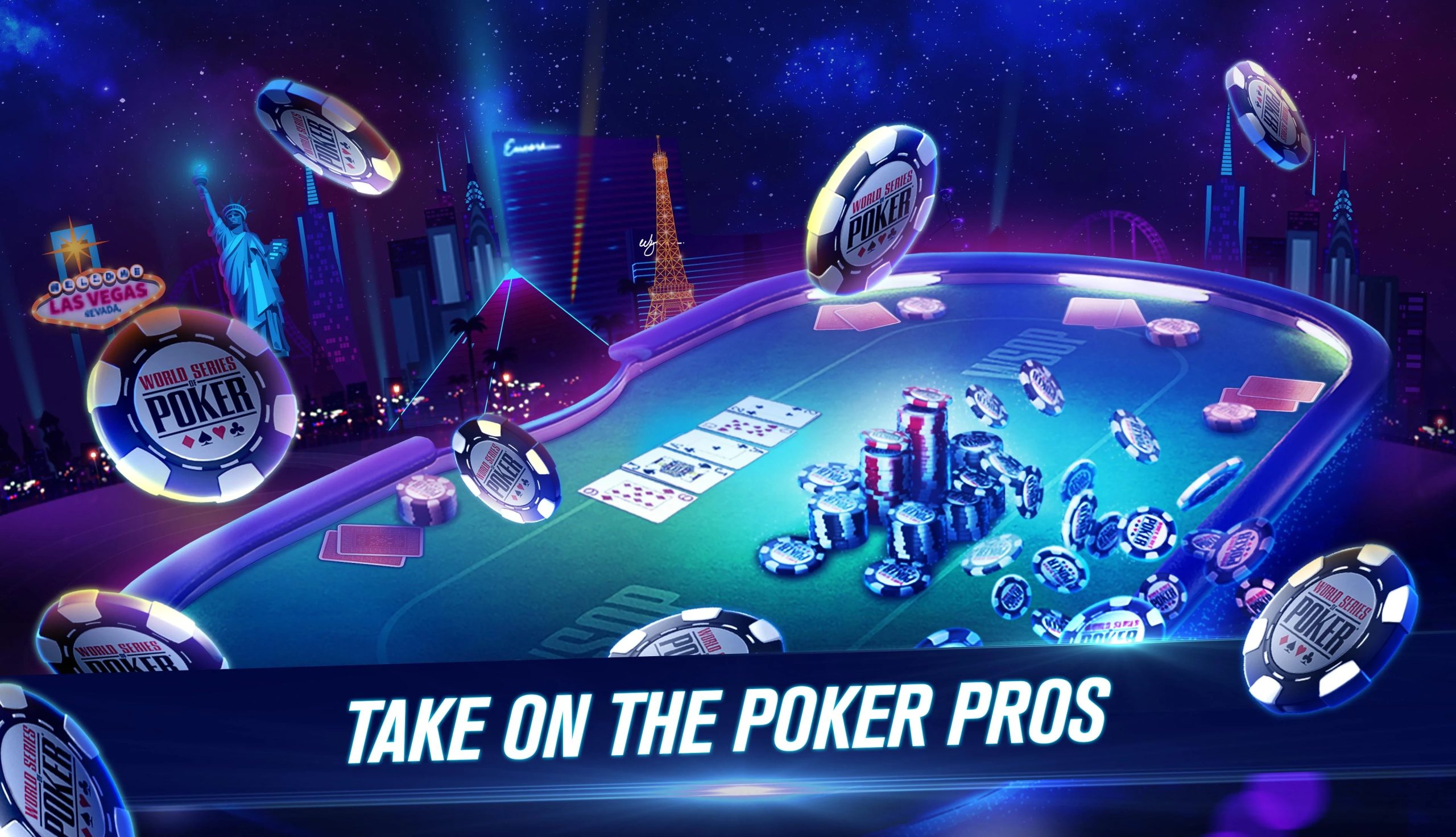 Your achievements in the app will be marked with expensive gifts in the form of jewelry. Show your results in your profile. Complete daily tasks to get even more rewards. Your personal manager, Mary, will help you get through the mission effortlessly.


Poker Live: Texas Holdem Poker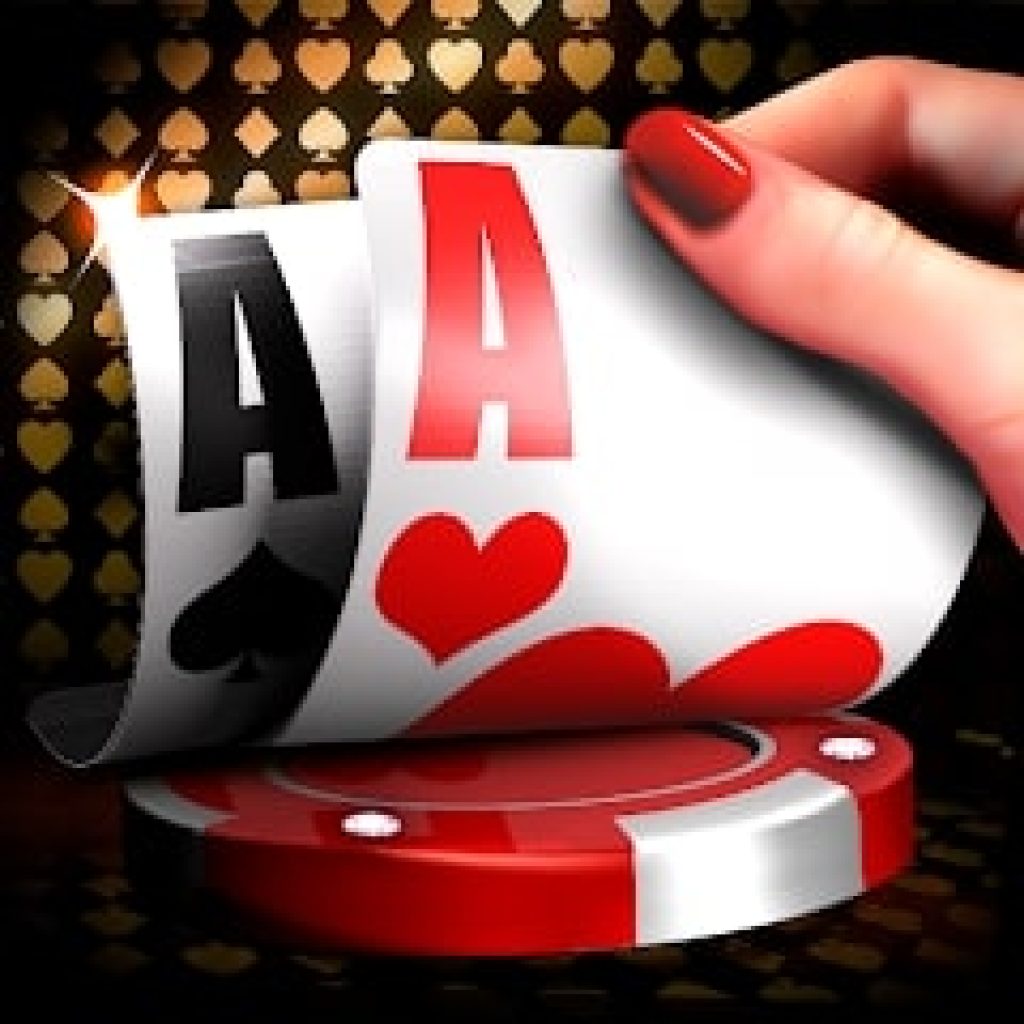 The ultimate app for online poker fans. Take your pick of the ladder and beat the odds at the poker table. The app lets you play in multiplayer mode, so feel free to invite your friends and family.
Poker Live lets you climb the ladder by earning chips for winning games. Once you've installed the app you can have a great time playing Texas Cowboy and Short Deck as well as spinning Rapid Roulette.
A huge number of mini-games will surely diversify your leisure and will not let get bored. Incredible prizes are already waiting for you.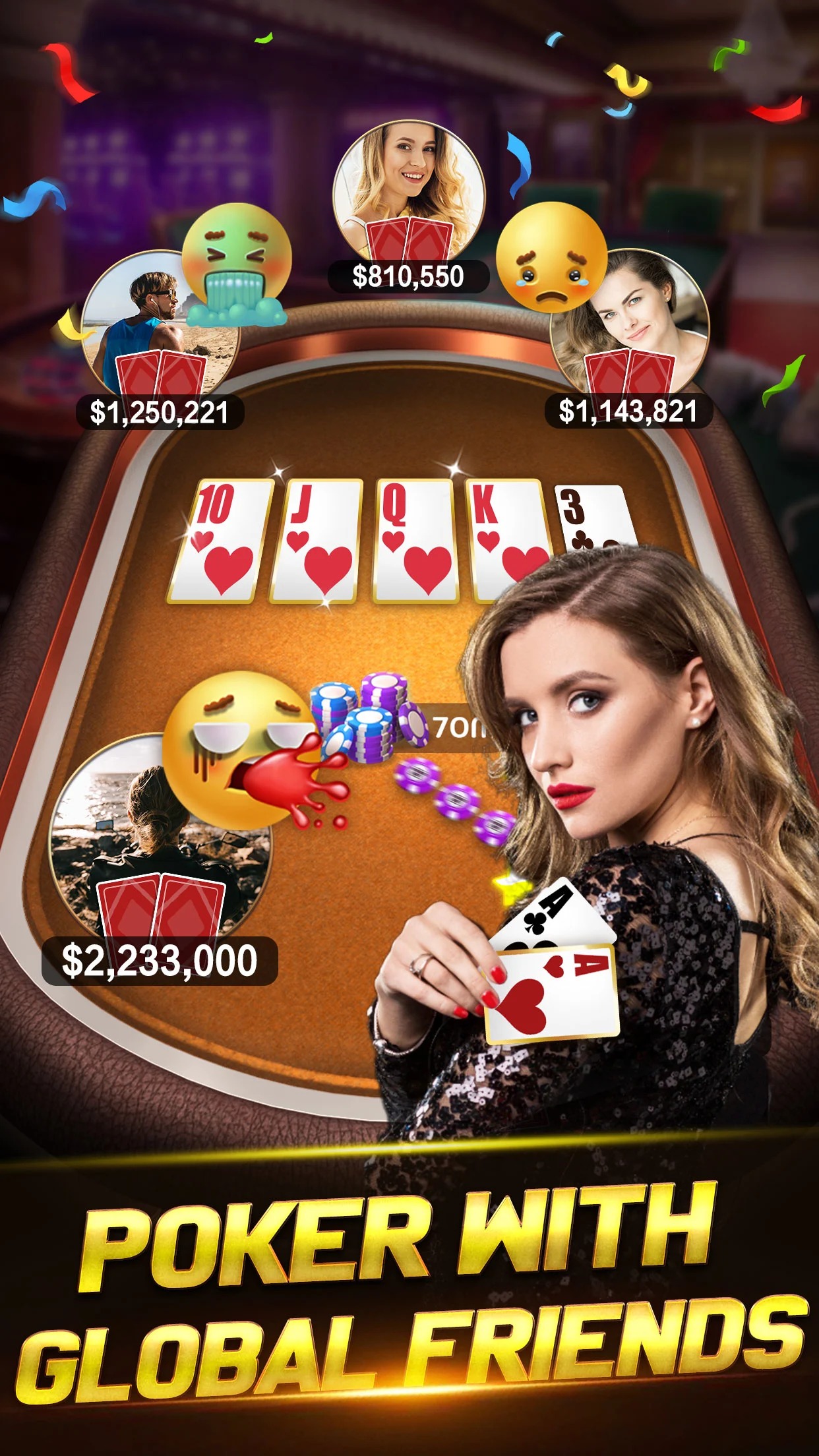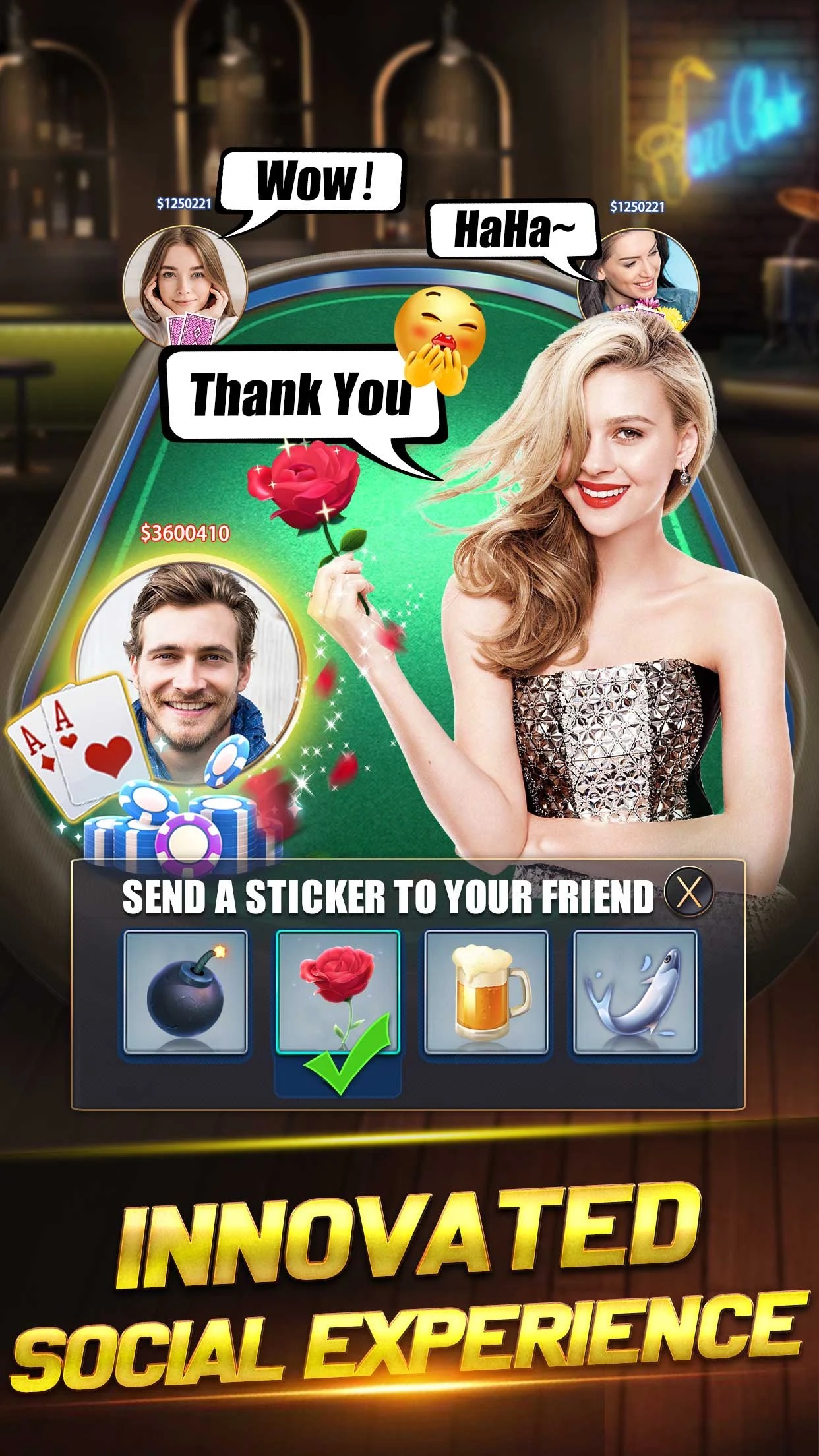 Immediately after registration, you receive 800 thousand chips on your gaming account, which you can dispose of at your discretion. If you like you can buy the items you want in the game for real money. Create your own breakthrough career at Poker Live: Texas Holdem Poker.


Mega Hit Poker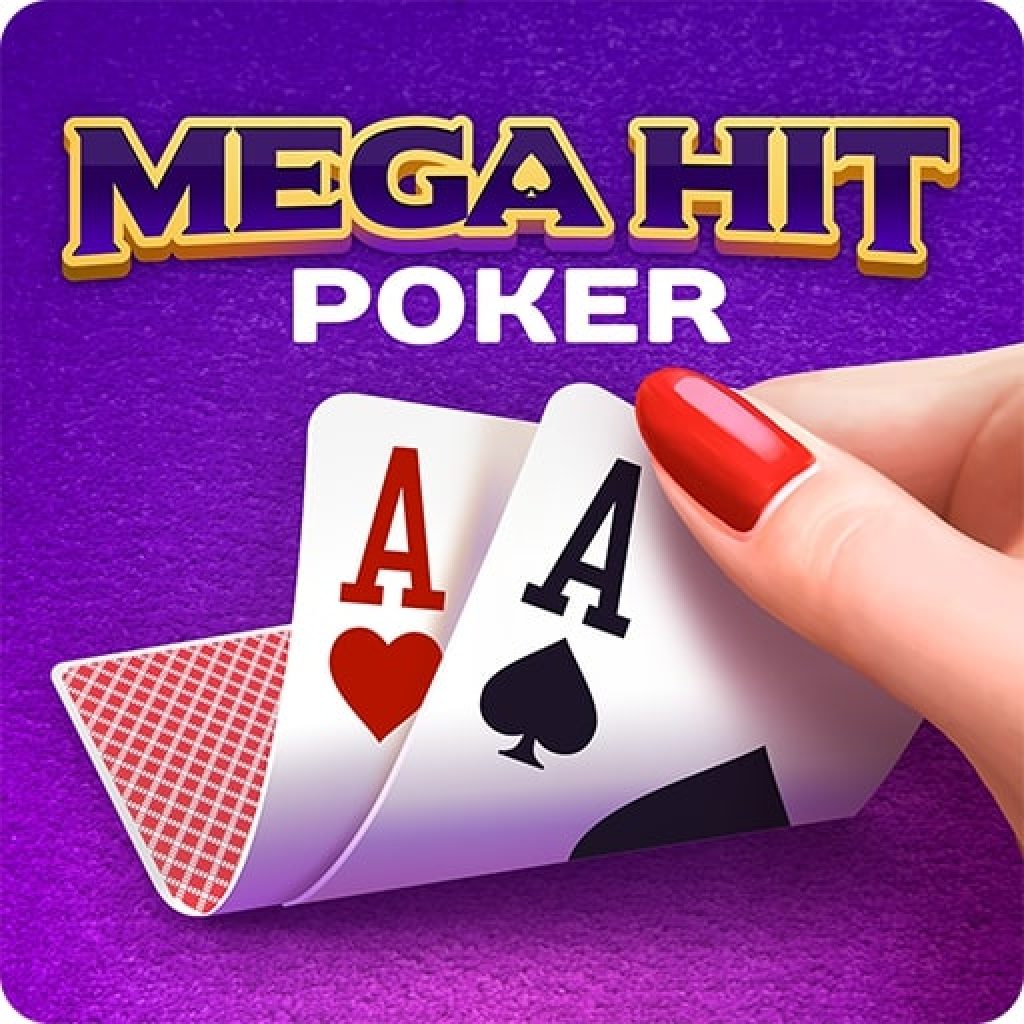 One of the most popular forms of poker is right in your pocket. Try your hand at Mega Hit Poker: Texas Holdem. Achieve the title of "Best Player" by winning all possible battles and tournaments.
Users can choose the most comfortable mode. This can be a one-on-one game, a major competition, or a mini-game. The online room has the most popular slots. In one tournament can take part up to 1000 players at a time.
For those who want to get statistical data on the games, there is a separate section. Work on your mistakes and improve your strategy without ever leaving the game.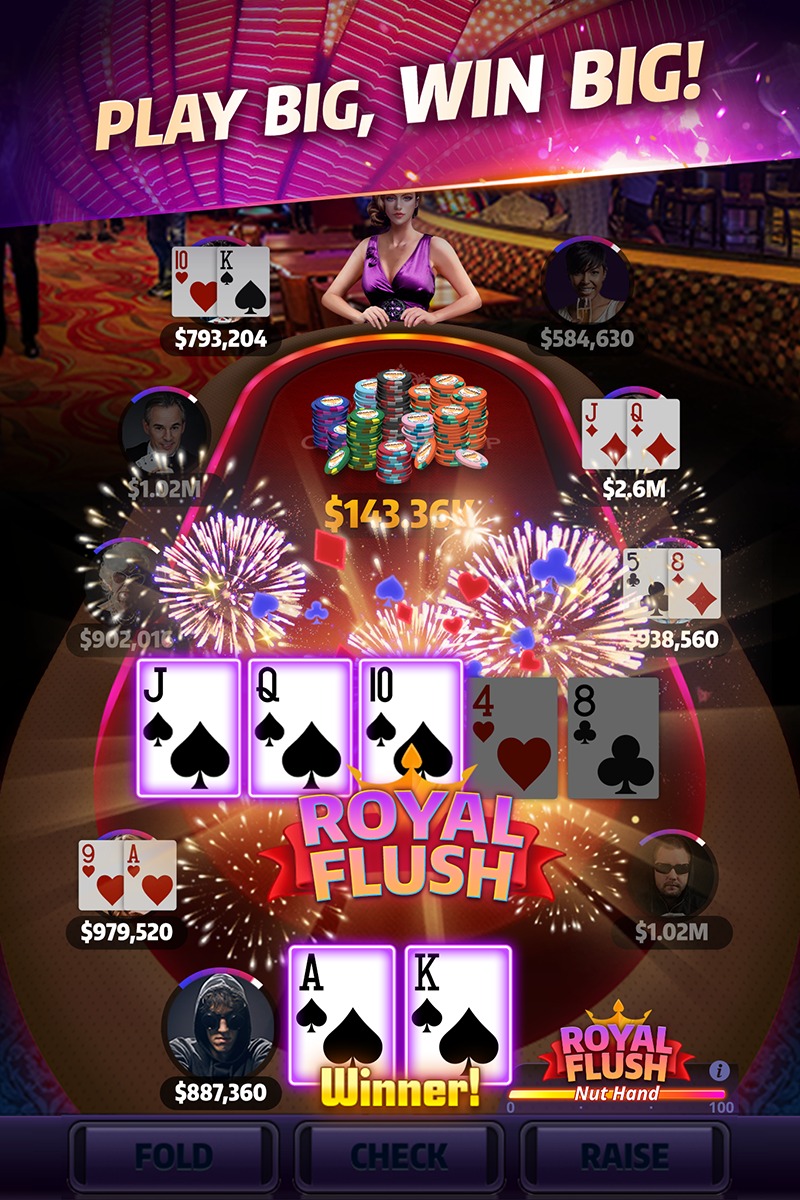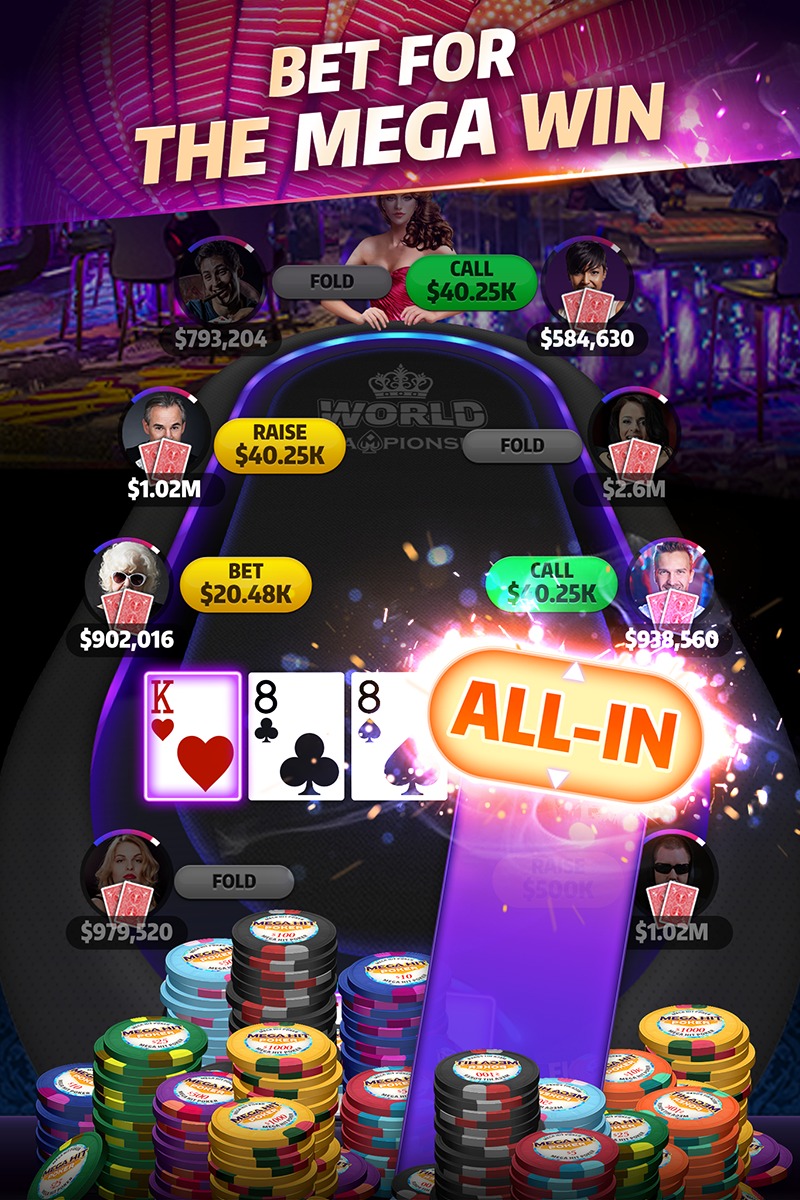 Besides, you can view the statistics of your opponents. Improve your chances of winning and surprise your opponents with your intuition. You can use your Facebook account to sign up. Add some excitement to your life with Mega Hit Poker.


You will also like: 8 Free Video Poker Apps for Android & iOS
Poker Heat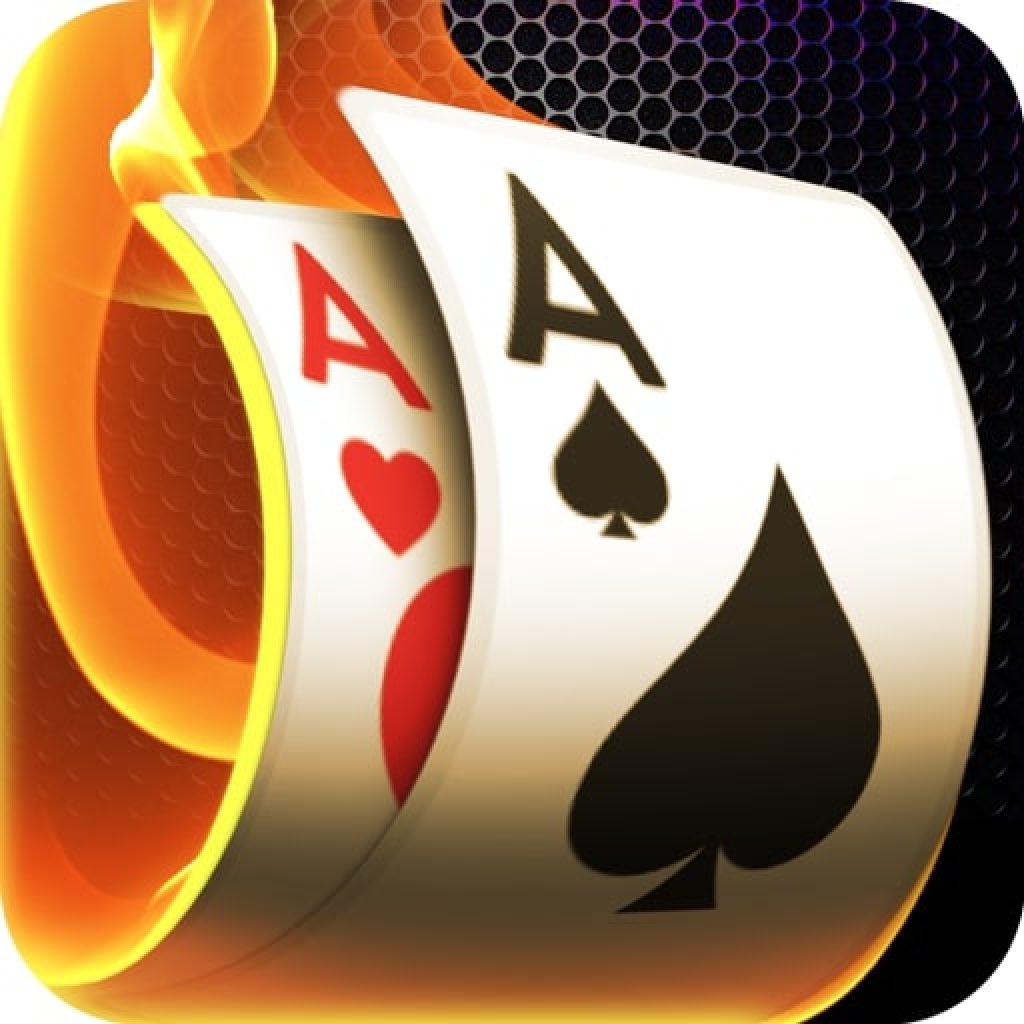 Take your hobby to the next level with Poker Heat. Here you will find everything you need to have a great time at the card table. Simple menu navigation, striking design, and a wide variety of games.
Get to know your poker skills. Get the ultimate online poker experience with poker players from all over the world. Play at a regular table to raise your game leaderboard. Or join big tournaments with millions of prize chips.
Play incognito or use your Facebook profile to log in. Your opponent can be a random player or a friend. To do this, just send him or her an invitation directly from the app.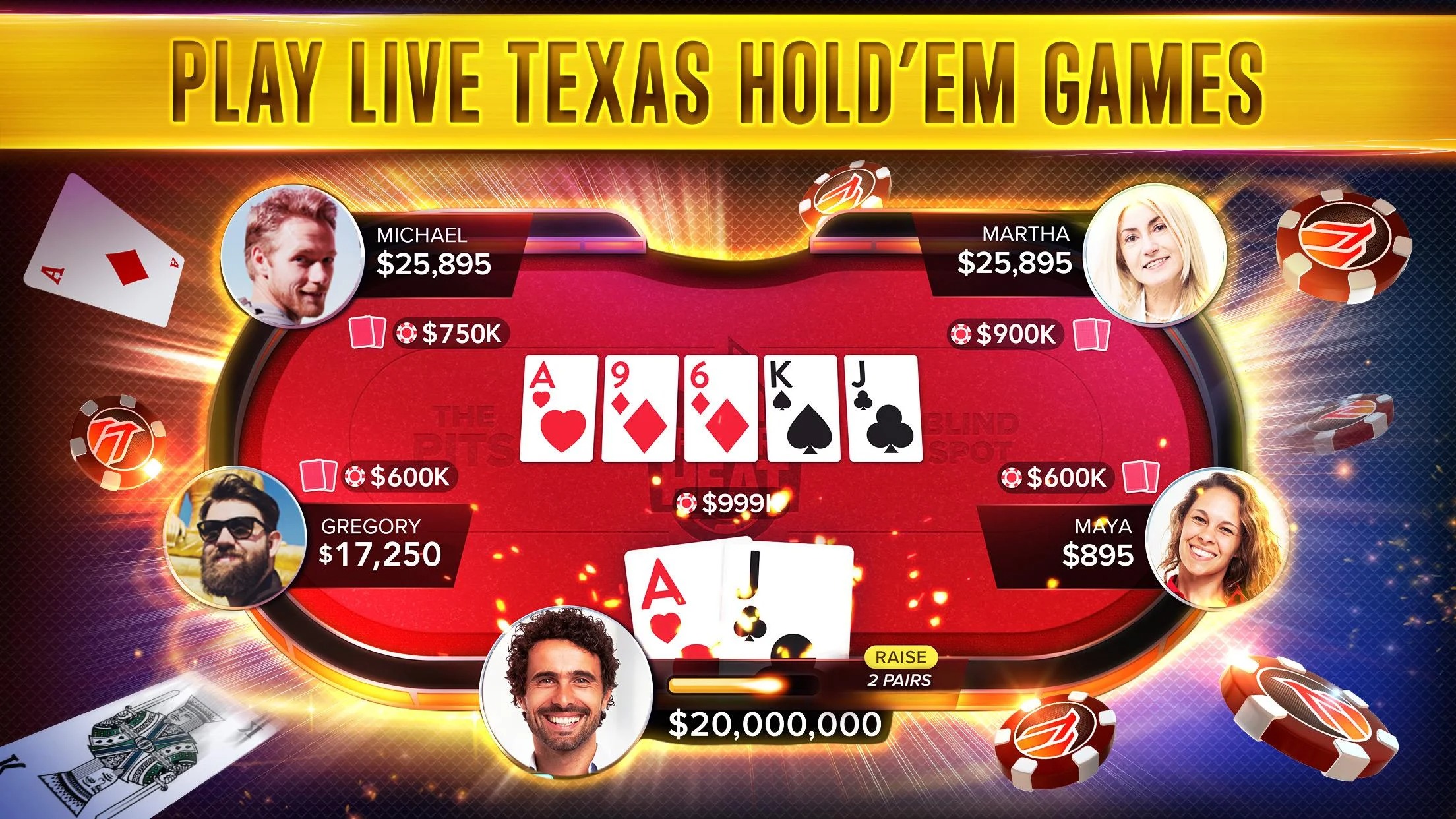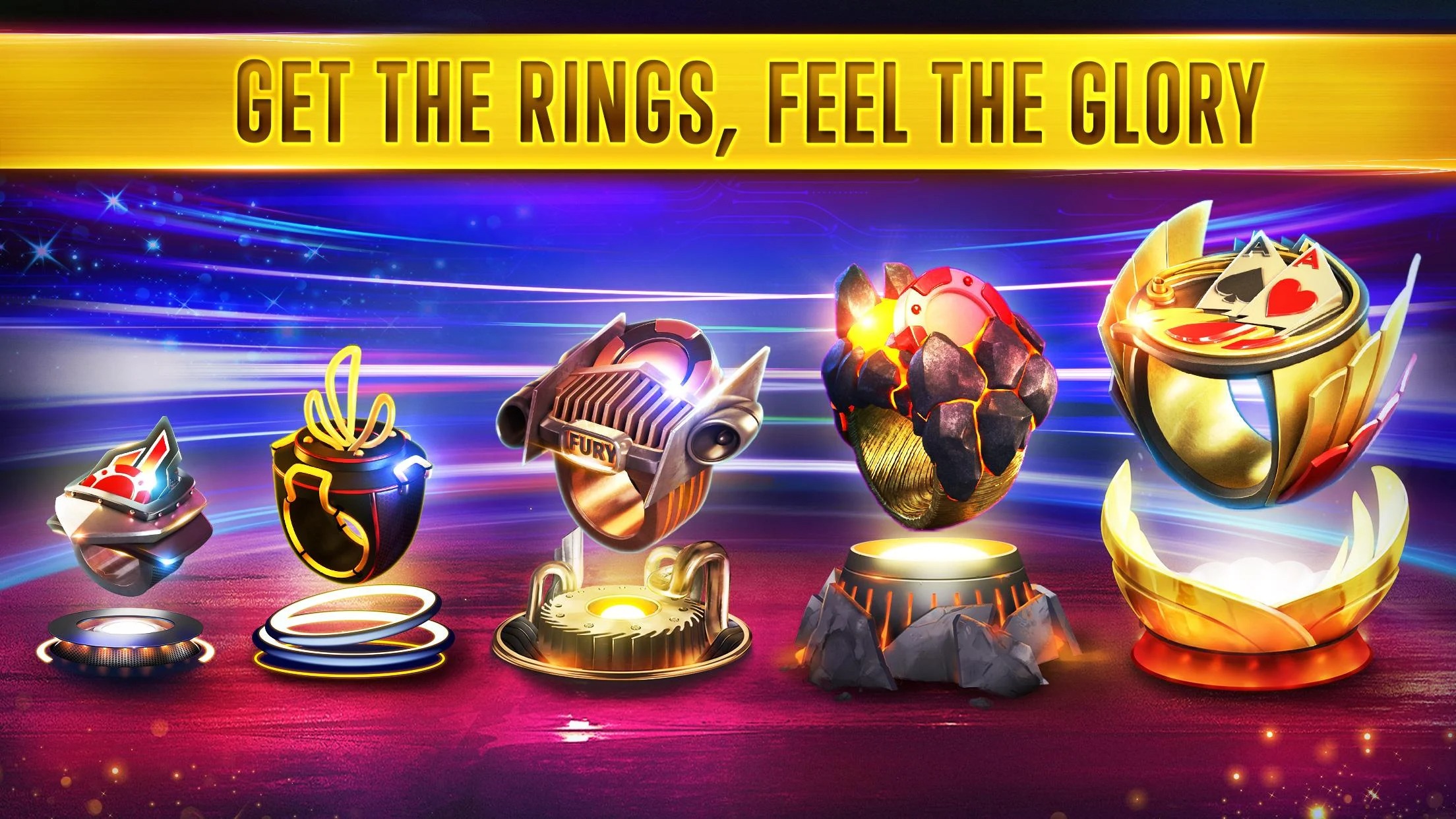 Every day you will receive bonus chips to advance your career. Nine different sites with different opportunities are open to you around the clock in Poker Heat.