Nowadays it is difficult to overestimate the influence of computers on our lives. Now almost every family has at least one Mac, which is used for work, school, or just entertainment.
But for all its tasks, you need fast work and free space on the device itself. But what if the memory space is full? Here is a list of the best free memory cleaners for Mac.
By the way, along with this article, you might be interested in finding a good malware removal app for your smartphone.
Memory Diag
Memory Diag is an app that will help you clean up the memory of your Mac. It hangs in the top line of your device – where the clock is fixed. The size of the icon is large enough and does not disappear from sight.
The Memory Diag shows the users how much memory is left on their Mac and which apps and files are taking up the most space on it. Within the app itself, users are prompted to either completely remove heavy files and apps or close them temporarily.
Memory Diag also does an excellent job of cleaning your device from garbage and other unnecessary information.
The app itself is arranged as a chart that shows several main points: How much memory is free, how much memory is used by apps, how much is compressed, and how much cache. For design, you can choose either a light or dark theme, as you like.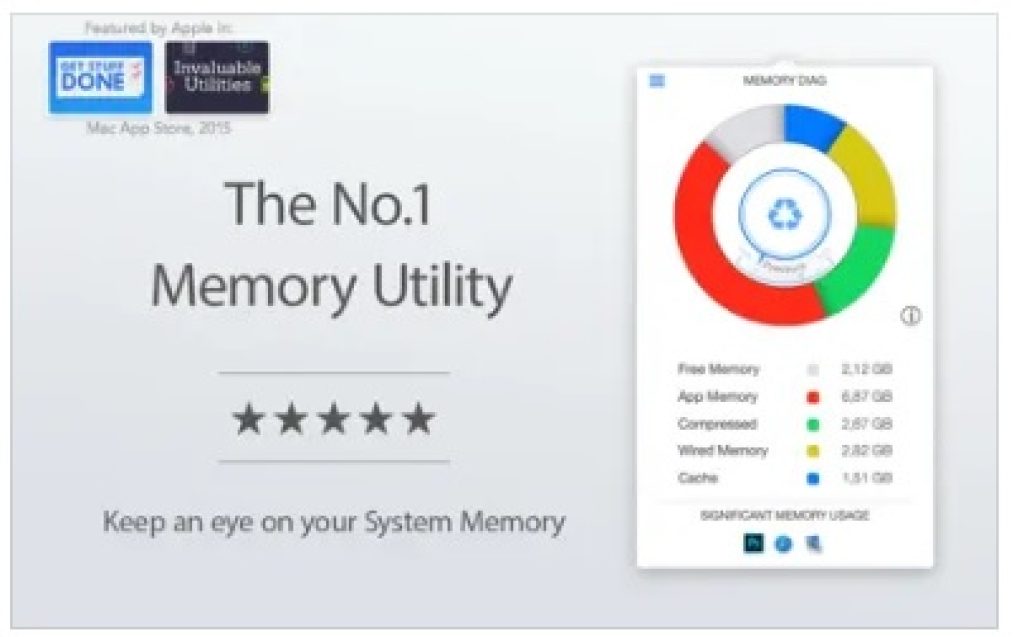 You may also like: 11 Best Phone Virus Cleaners for Android & iOS
Duplicate File Finder Remover
All of us have ever encountered a problem like a lack of memory on the device. It creates a fairly large number of problems, for example, the inability to download other apps. In this case, Duplicate File Finder Remover comes to the rescue.

The most important functions of this program are:
simplicity and convenience of the interface, as well as colorful design of the entire app
three sequential steps (scanning file storage, selecting duplicates, deleting) that will allow you to quickly and clearly get rid of unnecessary duplicates
ability to filter duplicates according to certain criteria (creation date, file type, file format and others)
pre-installed search for pictures and combining them into a single folder, as well as search for audio files and formatting all songs on your device
various options for choosing to format and completely removing duplicates from the device (auto-selection of filters, smart selection, visual sampling, synchronized sampling)
This utility is especially beloved by users, because it provides the very functions that they need so much: speed, selectivity, the ability to restore deleted files. If the user wishes, it is possible to create a separate folder for both remote duplicates and existing ones.

As a result, this app can be called one of the best "cleaners" of memory on your device.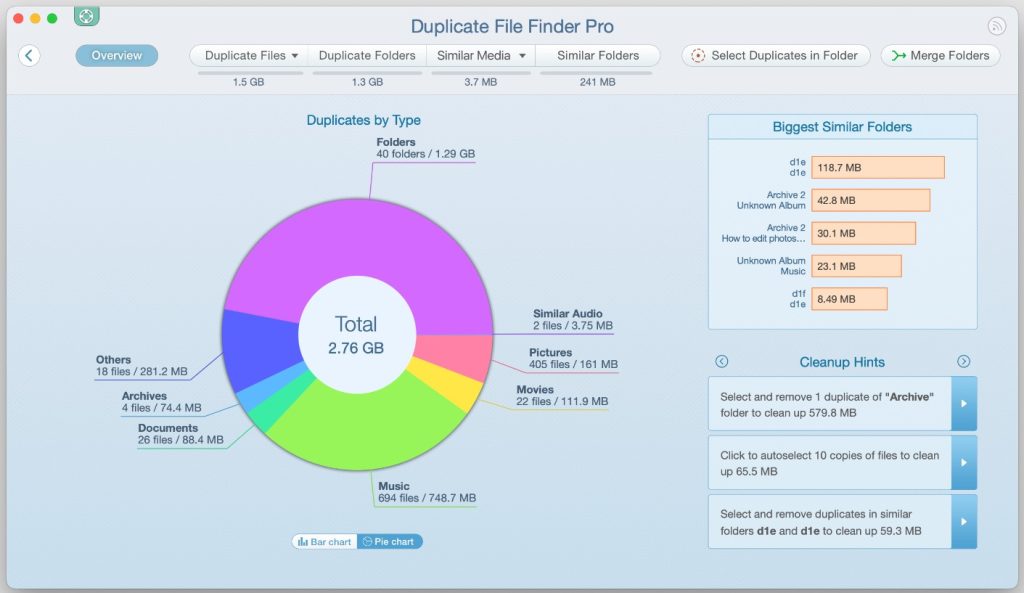 Cleaner one pro – Disk Clean
Cleaner one pro – Disk Clean is a free app to clean your Mac from unnecessary and heavy files and apps that slow down your device.
This app completely fulfills the list of tasks assigned to it and does not require high user permissions.
It monitors the cleanliness of the Mac system, independently removes unnecessary files and duplicates, shows the consumption of your device's memory, network load, cache, and of course helps to monitor the memory of your Mac.
A small app icon will appear in the menu bar after downloading. Cleaner one pro – Disk Clean has nice design and graphics, beautiful animations, and fast app mechanics. Many Mac owners rate this app as one of the most essential Apple devices for optimal performance.
If you like the free version of the app and want to become a premium user, you can pay a small amount of money every month and buy the Pro version.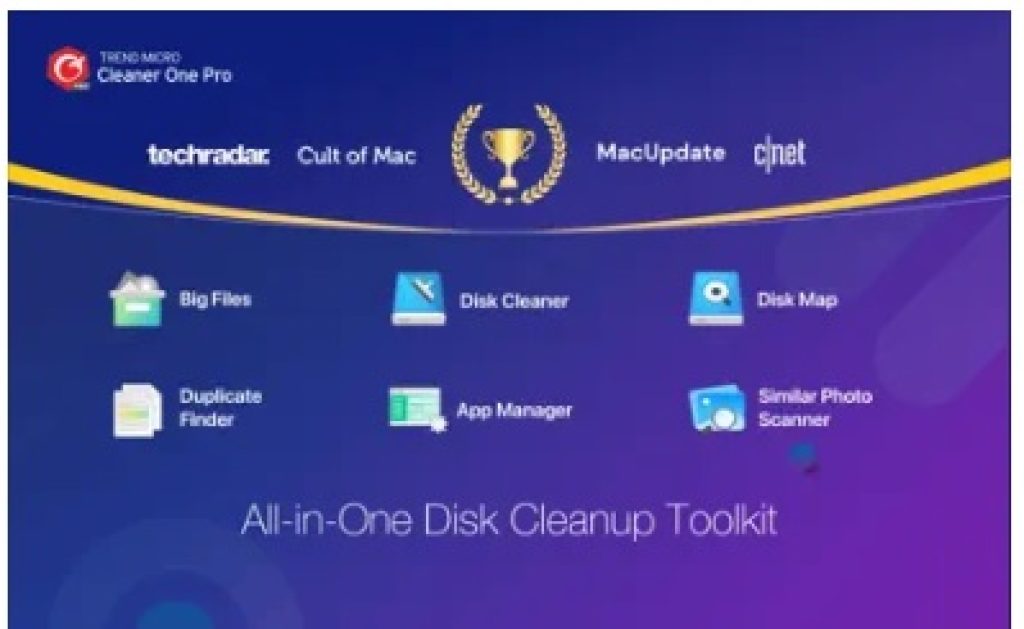 You may also like: 17 Free VPN apps for Android & iOS
MaCleaner 12
MaCleaner 12 is an app to clean up the memory of your Mac, taking into account all user permissions and settings. With it, you can ensure the complete security of your confidential data and block anti-phishing to work on the Internet.
The application has a smart cleaning function. Thanks to a few clicks, you can free up the disk space you need on your device, clear the cache and logs, delete files from the trash permanently, and delete unnecessary installation files and temporary Xcode files.
In addition, MaCleaner 12 classifies all Mac apps into separate categories: music, video, archives, and so on. In the search bar, you can find files that you could not find and also remove duplicates that take up valuable space in your Mac's memory.
The app manager helps you manage browser extensions and find out how much space your downloaded and software applications take up.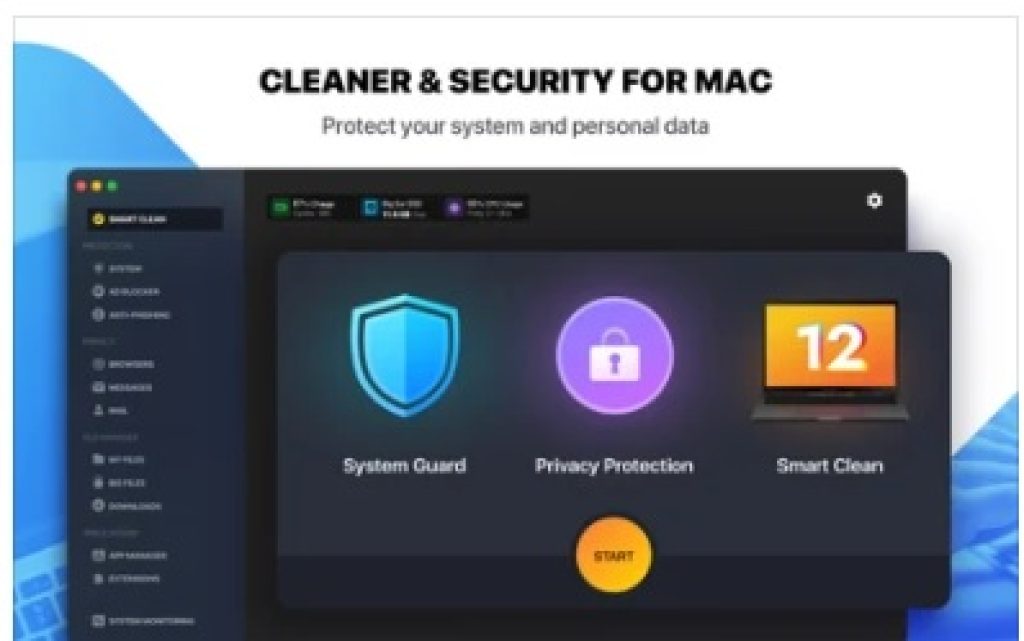 Cleaner one
Cleaner one is a universal master for optimizing and cleaning your Mac's disk in 2022. It allows users to easily and effortlessly free up device storage space and improve the overall performance of your Mac.
Cleaner one performs a quick scan and immediately removes junk files, duplicate files, logs, and mail cache with one click. This app also detects the leftover files of previously uninstalled applications and uploads them to the trash, after which the user can delete them permanently.
Convenient and pleasant interface Cleaner one with a huge number of functions is one of the most necessary tools for your Mac. It helps to visualize, manage the data warehouse and free it from unnecessary information in a couple of clicks.
All this happens after scanning the entire application database and finding out the main sources of problems. And then the matter remains small – just click on the delete button and that's it!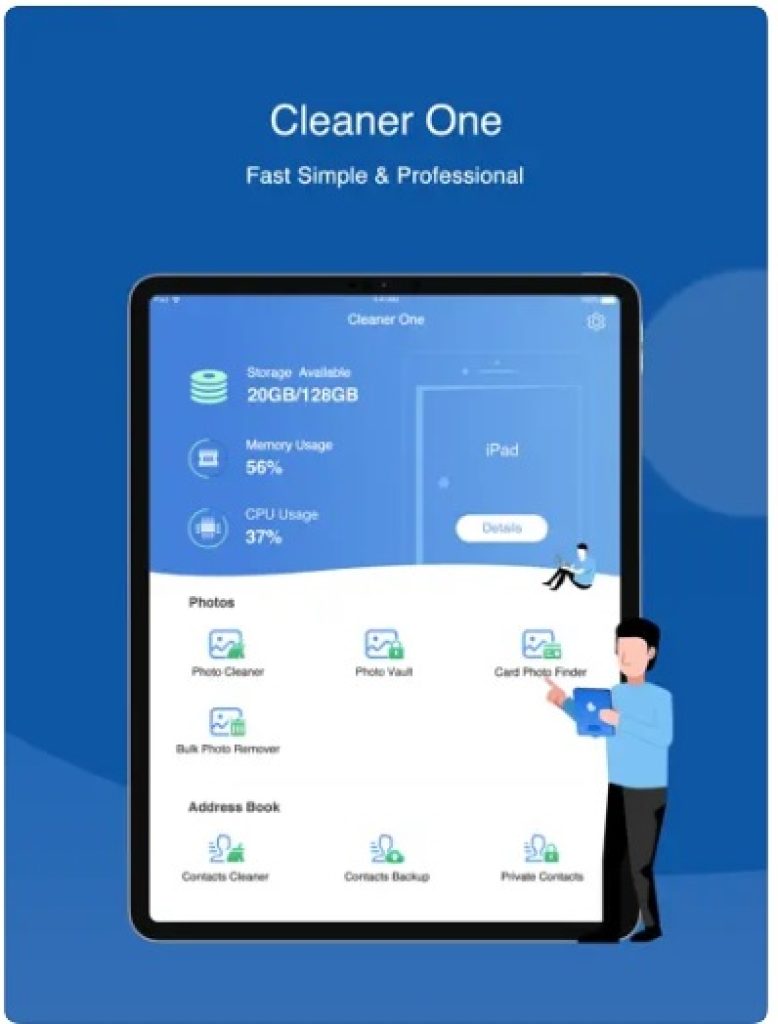 Disk Clean Lite: Clean Master
Disk Clean Lite: Clean Master is one of the best apps in 2022 to clean your Mac's memory of junk. The whole work of the app consists of several important functions. First of all, Disk Diet performs a high-quality system scan of all the information on your device.
The application searches for large files on the disk and frees up additional space. It filters and manages large files in sizes from 10 Mb by date`, name, and file type.
Disk Clean Lite: Clean Master also eliminates the possibility of accidental deletion of important information, and produces a lock to protect important large files. The application also has the function of scanning local files that are synchronized with cloud storage.
As for working with the disk of your device, Disk Clean Lite: Clean Master analyzes the storage in a visual interactive scheme in order to study the entire database. This is done by dividing all the folders on the disk into categories with detailed information and descriptions.
With Disk Clean Lite: Clean Master, you have simplified navigation and manual management of folders and files by size and type.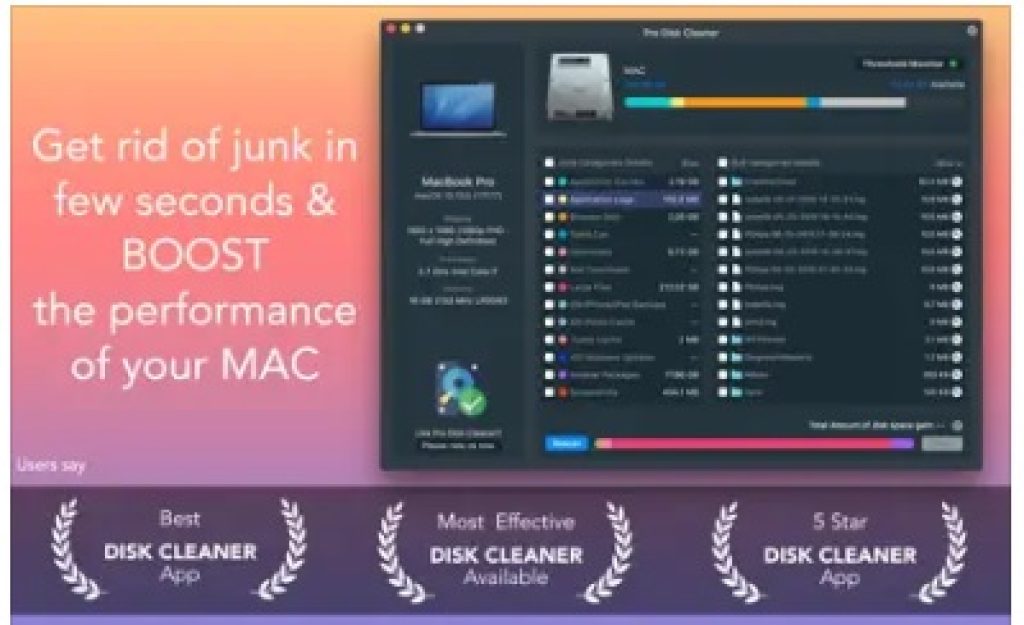 You may also like: 7 Best Benchmark Apps for Android & iOS
CleanMaster: Disk Cleanup
CleanMaster: Disk Cleanup contains many features that help users quickly and safely free up gigabytes of wasted disk space on their Macs.
Most Mac users face the problem of low memory on their devices. This causes the Mac to run slowly, fan noise, and system overheating. All this is very detrimental to your device.
When this happens, it is very difficult to find files that take up a lot of space, and this raises the question – can they be quickly and safely deleted to free up space?
With CleanMaster: Disk Cleanup users can search files in many main areas such as Application logs, system logs, cache, trash, downloads, email downloads, old macOS software updates, unused apps, unused apps language translations, Xcode developer folders, and the cart of your Mac.
After you find a file that takes up a lot of space and you don't need it, you can immediately sting the app and speed up your device. You can delete both the data of apps downloaded from the Apple Store and the apps themselves that you have downloaded from other sources.