Most people love taking photos. However, sometimes we are not quite happy with the results. We often would like to make our legs a bit longer.
This is why we decided to create a list of apps that will help you to achieve such a goal. There are Android and iOS applications, some are paid but most of them are free.
By the way, if you want your photos to be more beautiful, check these best apps to add makeup to photos.
First 4 applications are better for professional designers and photographers and the rest are great for beginners.
Adobe Photoshop Express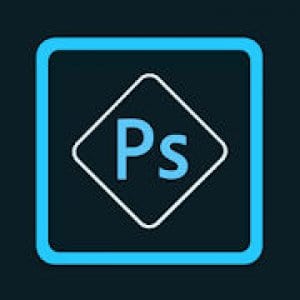 This is a short option of traditional Photoshop. However, it doesn't mean that this app doesn't have enough options to express your creativity.
The number of functions is truly impressive – you can create collages, edit your photos, and even draw.
To use the functions, you have to sign up or log in. There are two options – you can use your Google account or your Photoshop ID. If you have the rest and you already bought Photoshop, then Photoshop Express is also free with its premium features.
Let's take a look at the best functions provided by Photoshop Express:
Make quick fixes

. If your legs aren't long enough or you have red eyes, this app will help you to fix these small problems at the click of a button.

Work with a part of your photo. For example, if you are satisfied with the quality in general but you want to fix just a little detail, you can easily do it. When it comes to fixing legs, activate this function and edit this part.
If you don't want to do things manually, it's ok. Just use the filters to enhance your photo or picture. There are more than 50 cool filters available for free.
Enjoy advanced functions. For example, you can blur some parts of the photo or remove color noise. These features are perfect for photographers.
Please note that the app collects a bit number of details about you. It will track your location, purchases, usage data, contacts, and link them to your identity.
Most functions are available for free. If you want some additional and top-notch functions, you'll have to go for in-app purchases. Still, making your legs longer can be done without these premium features.
Both Android and iOS users can download Adobe Photoshop Express for free.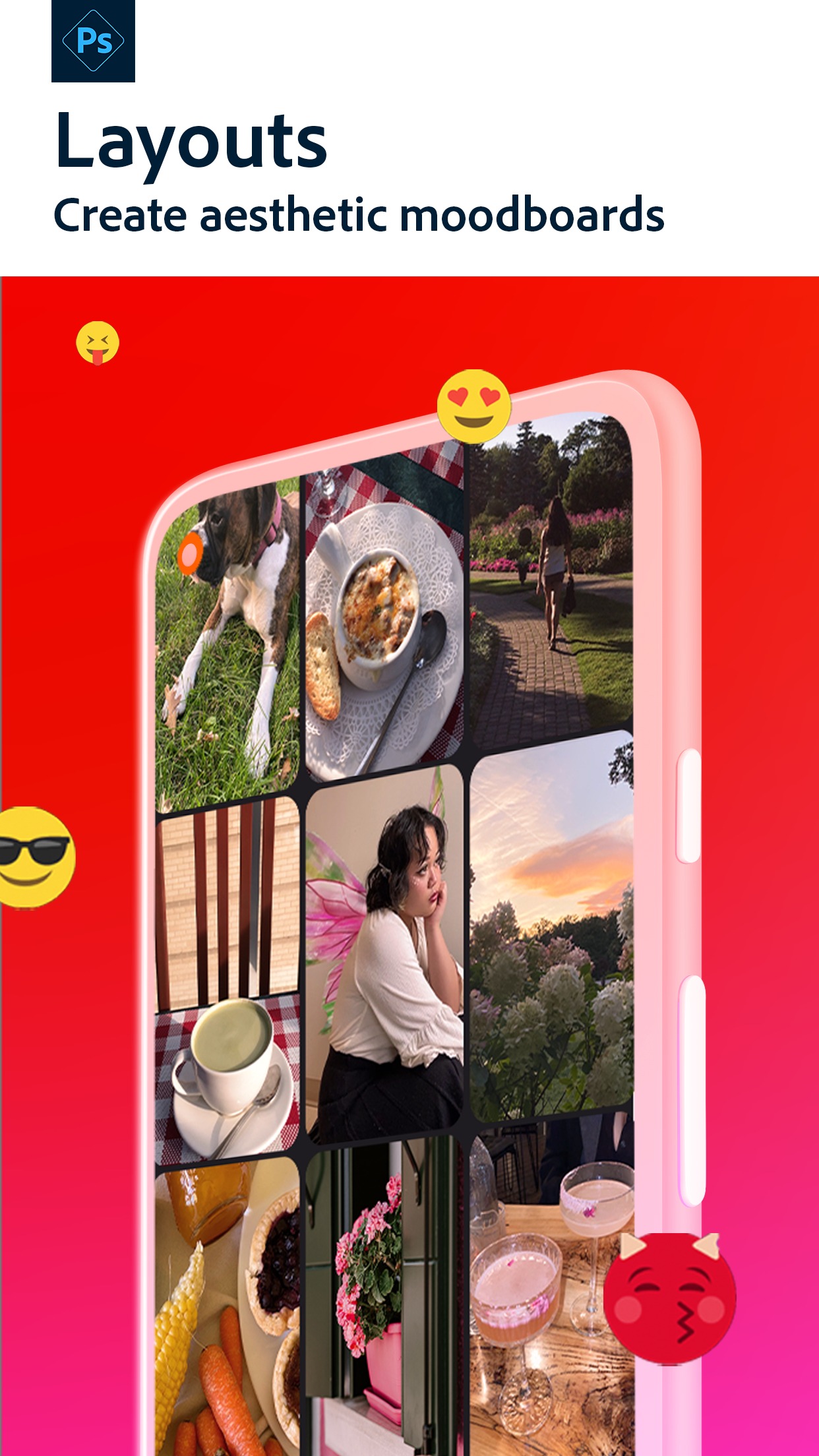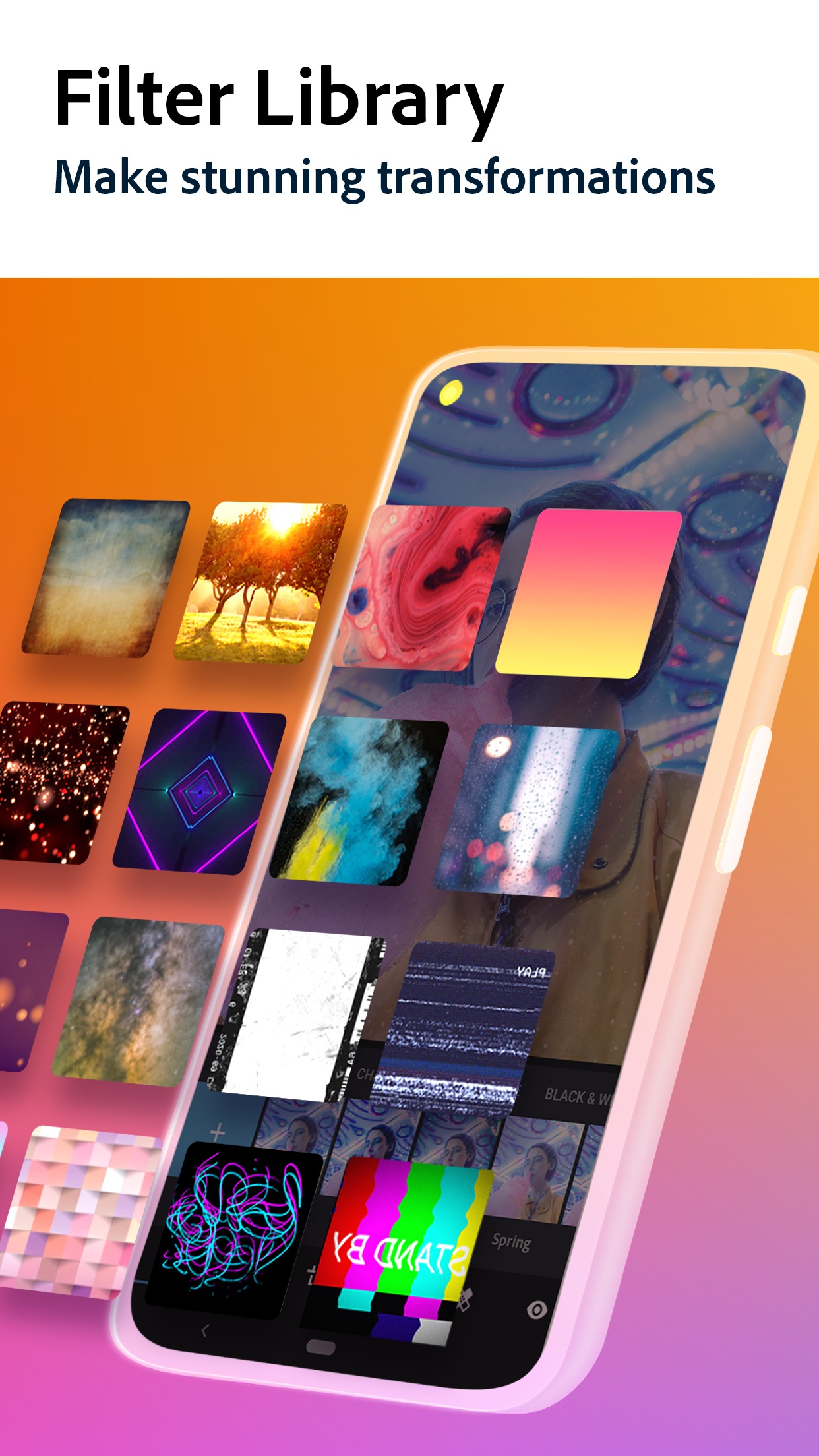 You may also like: 7 Free Eyebrows Photo Editors for Android & iOS
Adobe Photoshop Camera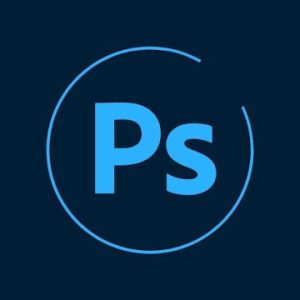 In this list, you can find great editing apps. However, Photoshop Camera can also allow you to edit your favorite photos while shooting them. This will save you precious time.
Create an account in a few seconds using your Google email address or Photoshop ID.
Let's take a closer look at the options provided by this app:
Explore

a great number of cool filters

right at the moment. Some filters can remove bright colors, others can change objects in the photo. There is a set of filters that can make your images more unique and natural.

If you aren't keen on editing and you don't know how to make your photos better, you can

rely on the AI of Photoshop

. Yes, this app is quite smart. It can detect some problems that are there on your image and fix them.

Explore cool

built-in templates

for social media. For example, you can edit your photos for Facebook, Twitter, Instagram, and many other networks.

If you tend to edit many images, you might need a big place to store them. In the app, you can buy 20 GB of cloud memory for 1.99$. You pay once and the access will remain.
The app supports up to 25 different foreign languages. It doesn't matter where you are – Photoshop Camera will always be clear and simple.
The app is packed with a big number of features that are available for free. However, in this case, you will have to put up with many ads.

Photoshop Camera collects some data about you. However, if you don't feel like sharing your data with others, you can reject it on the official site. Still, even if you skip this step, you'll still be safe.

Please note that the app is quite big – it needs at least 252 MB to be installed and function well.
You can get the application on the App Store, as well as Google Play.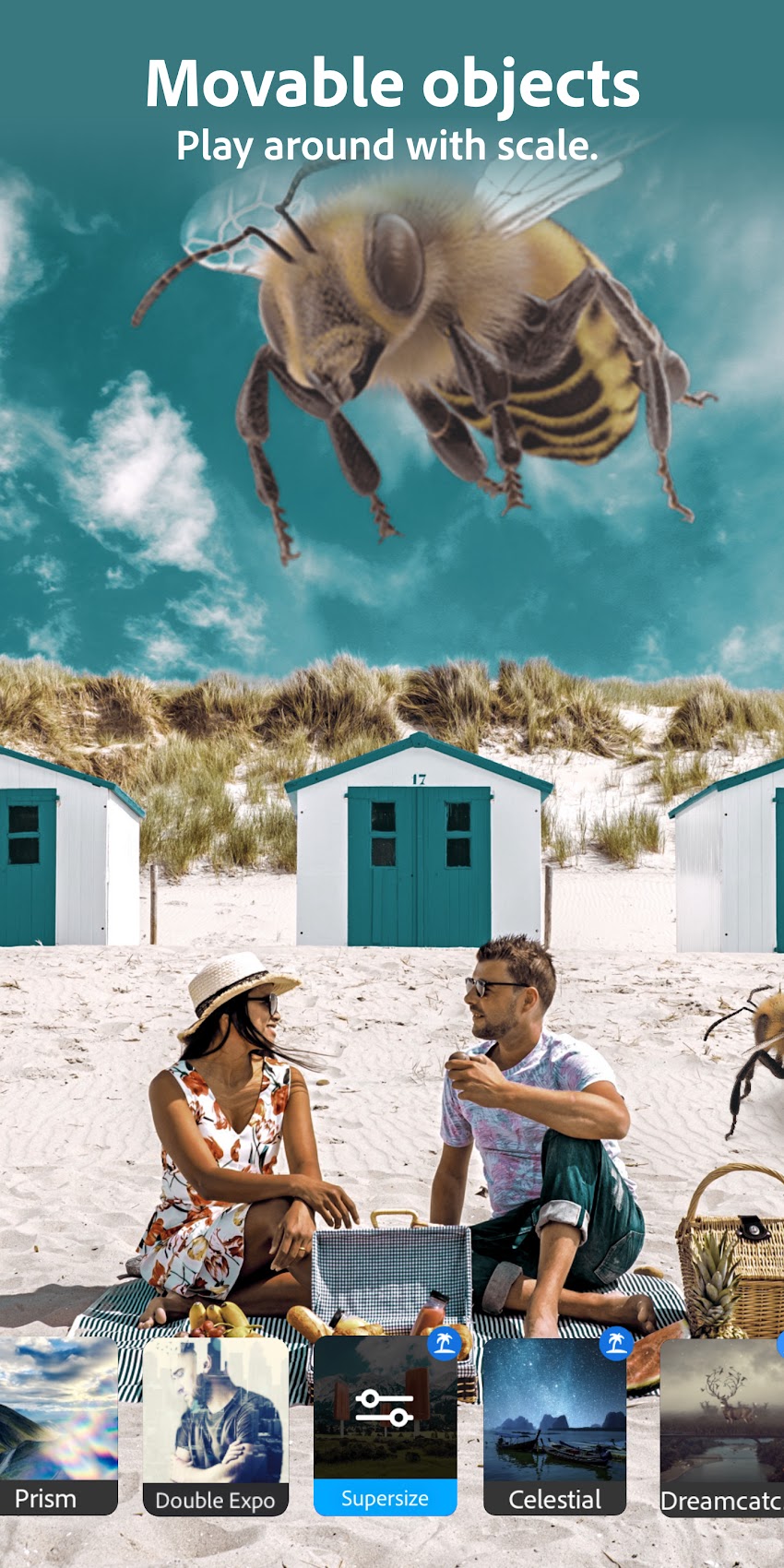 Snapseed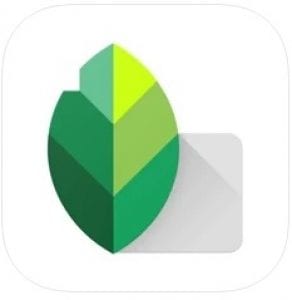 Here is another great application for professional users. It doesn't mean that beginners can't use it but in general, Snapseed is a better tool for designers and photographers.
Let's take a look at the best functions you will use in Snapseed:
Open any file type

. It can be a RAW, JPG, or PNG. It usually takes about 2 seconds to open a file. To function well, the app needs your permission to access your files.

Edit your photo easily

. For example, you can rotate it, work with a part of the image (such as legs or face), play with colors. In the app, it's super simple – just open the toolbar and use it.

Make your photo natural

. Sometimes your photo might look a bit strange. Fix it! Go to the White Balance and activate it. This will make your image less bright and more natural.

Once you have finished creating and editing your image, you can

download it

at the click of a button. What's more, you might share the photo via email or messenger.
It has a pretty simple and friendly interface. Even though the app was made by and for professionals, the interface is quite easy to understand.

Snapseed supports up to 30 different languages, including Chinese, Indonesian, Turkish, Korean, and many others. The app will need 81 MB to be installed, which is quite small for a good photo editor.
Most functions are free of charge. If you go for the free version, you will have to put up with ads.
You can download Snapseed for free on Google Play or the App Store.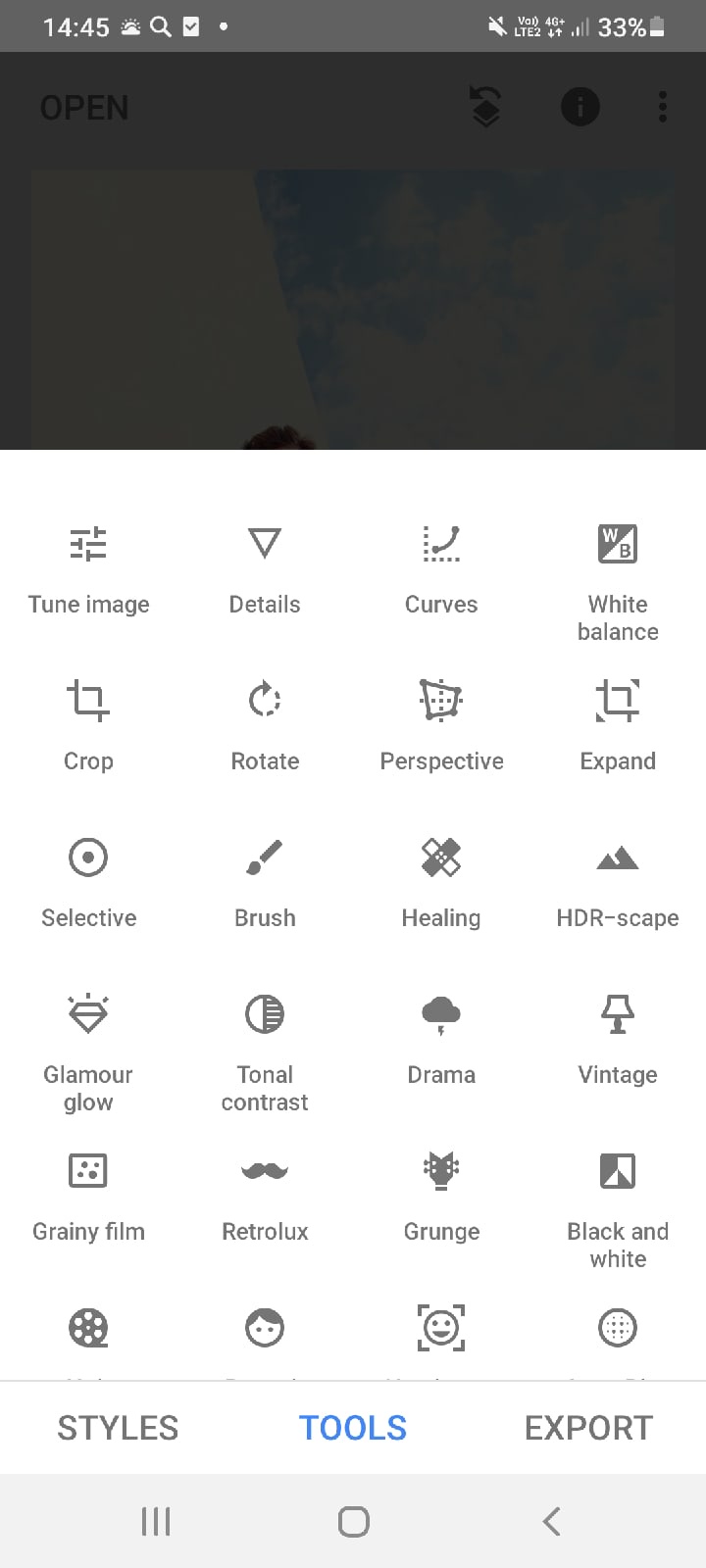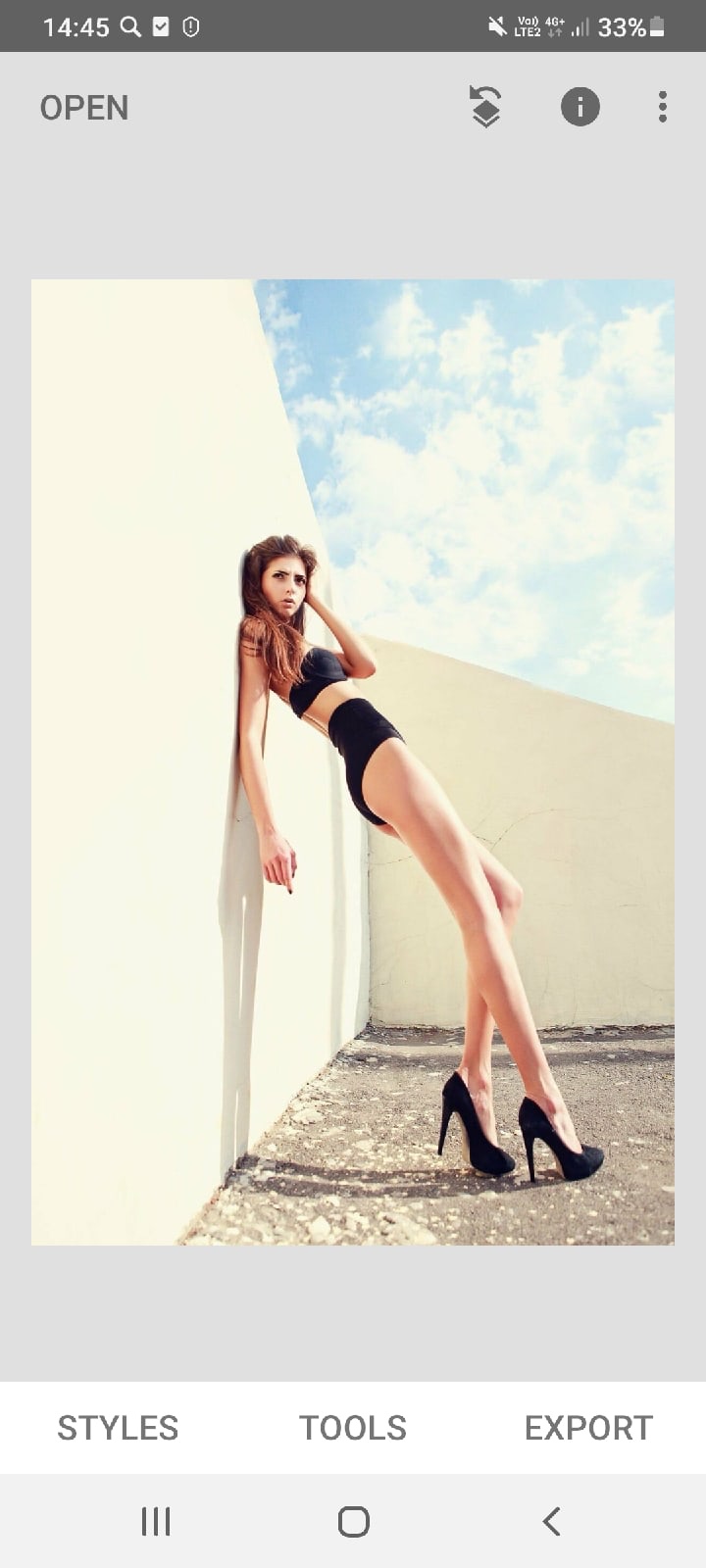 Adobe Lightroom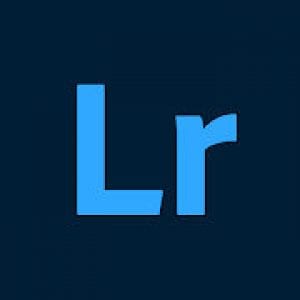 Here is another product from Adobe. It's a very intuitive app that will be a perfect option for beginners who have never tried editing photos.
When you open the app for the first time, you will be able to understand the main principles of editing in a few minutes.
Here are the most striking features of Adobe Lightroom:
Try masking

. If your aim is to make your legs longer, you can't do without this function. Activate the option and work with the legs separately. If something goes wrong, you can always go back and start once again.

Enjoy Premium Presets

. Sometimes your photo looks too rough. Presets can easily fix such a problem!

Work with AI

. Very often you don't know what to do with your photo. Let Photoshop help you with useful recommendations and tips. The function will be quite handy when you are running out of ideas.
The app is quite big – you will need at least 275 MB of free memory space to install it.
We draw your attention to the fact that you can't do most things for free. That's why you have to go premium. The price will depend on the memory you'll get. For example, premium monthly with 100 GB of memory will cost you 4.99$ per month. If you need more, you may also get 100 GB for 7.99$ per month.
You can download the app on the App Store, as well as Google Play.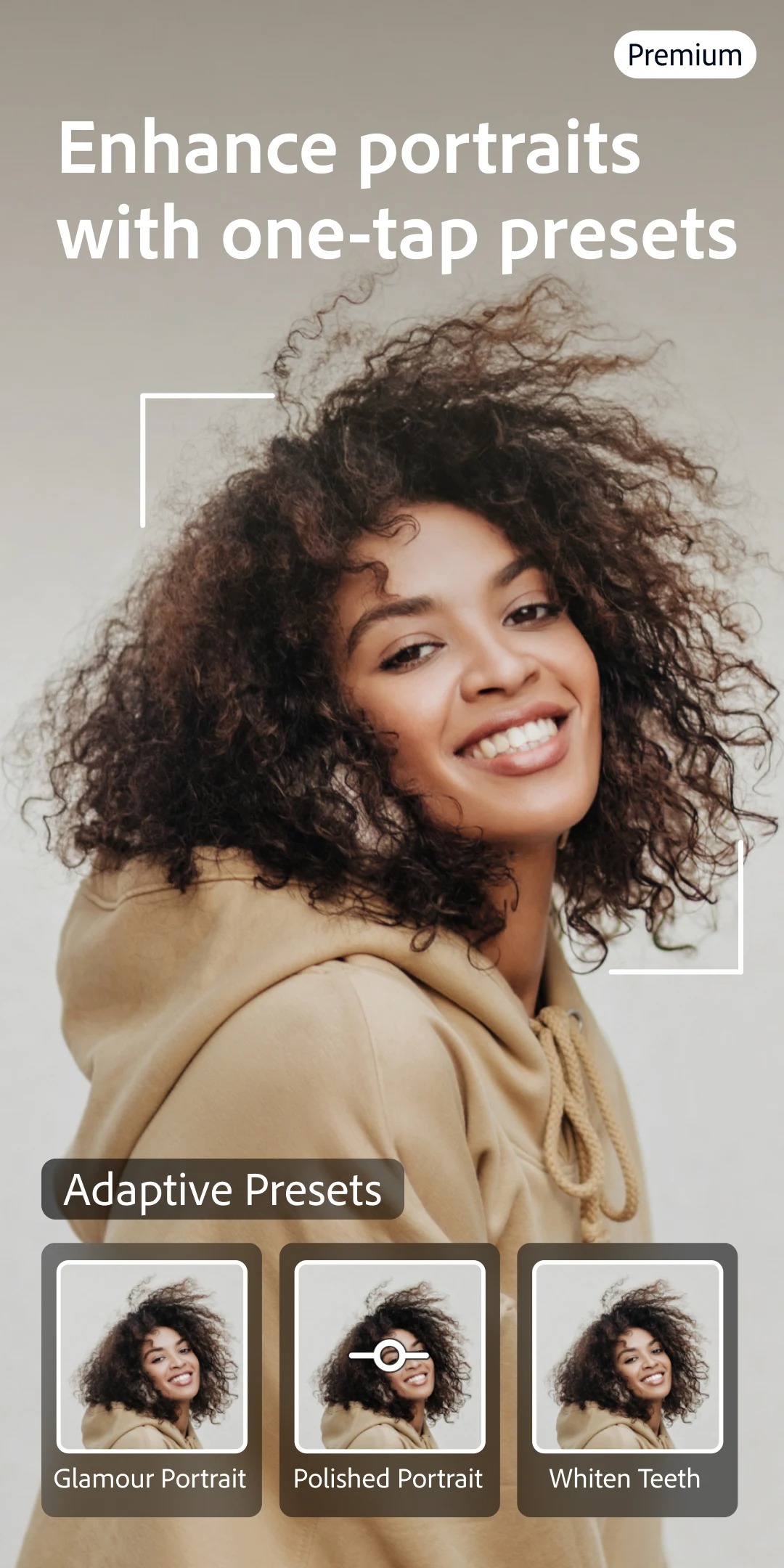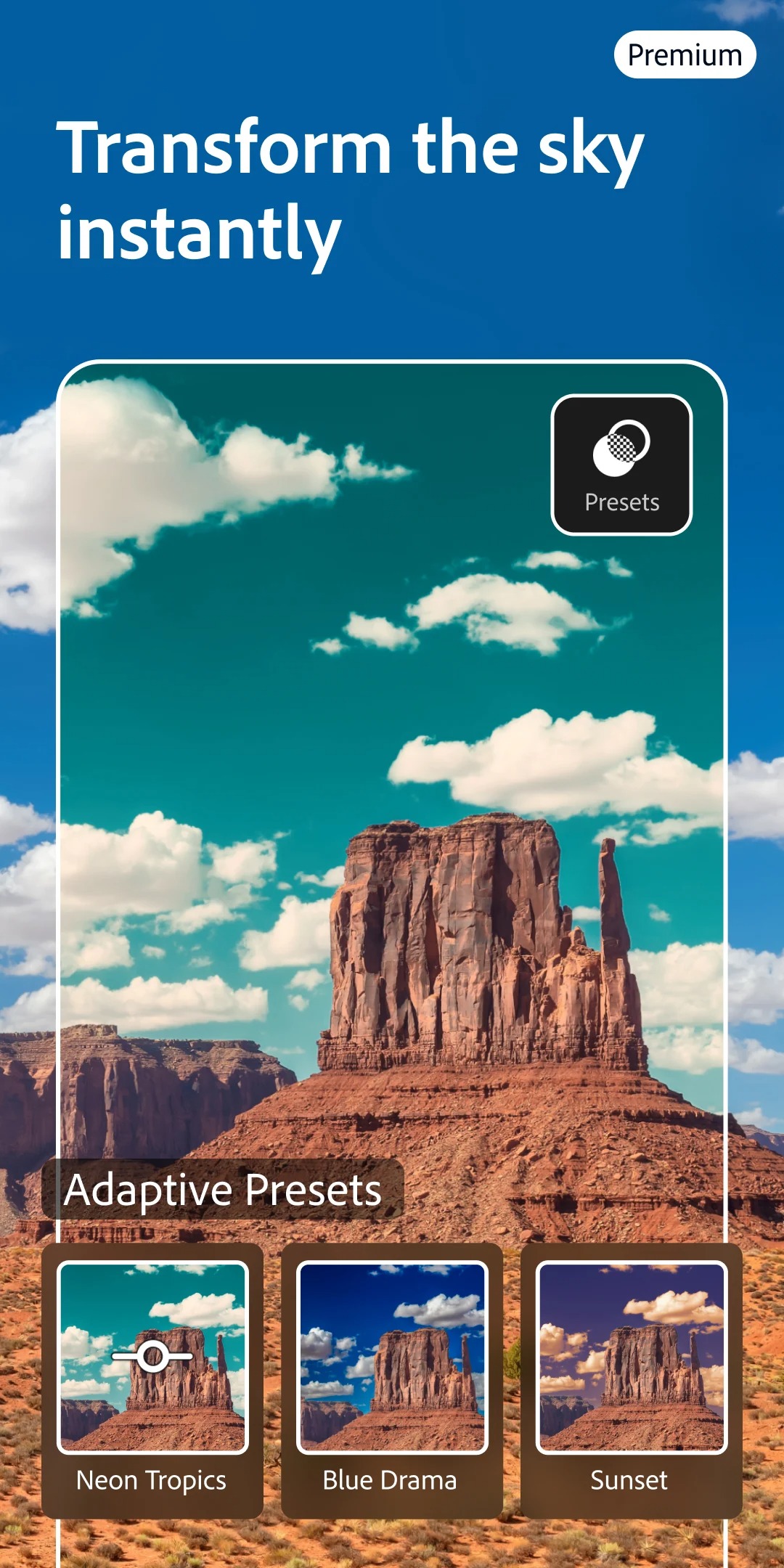 Body Tune: Slim and Skinny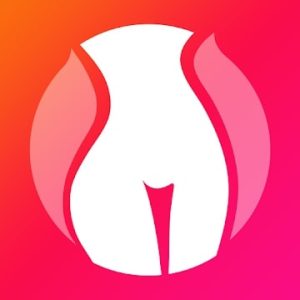 If you don't want to use complicated editors, it's fine. Just check Body Tune – it's a great option for beginners. In this app, you can make your legs longer in a few seconds.
Let's see what exactly you have to do. Just follow these steps:
Sign up

if it's your first experience. To do it, use your email or phone number. The process of registration will take about one minute.

Start

reshaping your body

. There is no need to visit the gym every day. Just choose what you need to fix – it can be your waist, your legs (make them longer or skinny), hands, and get ads.

Explore Muscle Editor

. This is a perfect tool to make your body more athletic.

Add some tan

. It's not a problem if you haven't been on a vacation somewhere near the sea. This filter will fix this problem.

Play with shades

. Sometimes your image might be too dark and the shades make the image gloomy. Add some light!

Are you afraid to make a tattoo? It's ok – just try some of the tattoos on! They will look very realistic.
The app isn't too big – 118 MB is enough. However, there is a pretty serious disadvantage – should you face any type of problem, it might take up to 2 weeks to get the answer.
By the way, if you are interested in editing photos of your child, you might like these best baby photo editor apps.
If you want to use the free version, you will have to put up with ads. To remove them, go premium – it will cost you 4.99$ per month.
You can get Body Tune for free on the App Store or Google Play.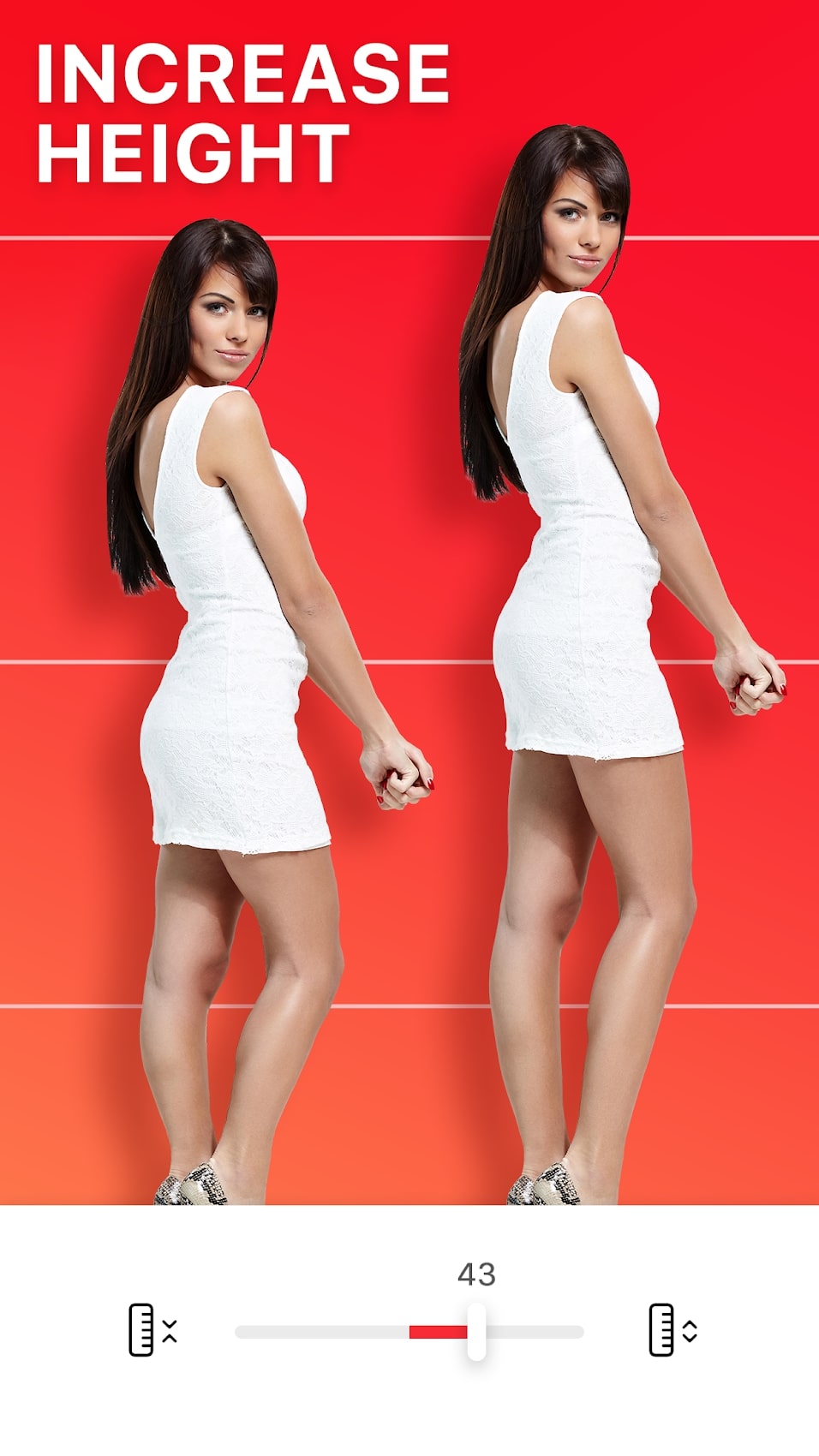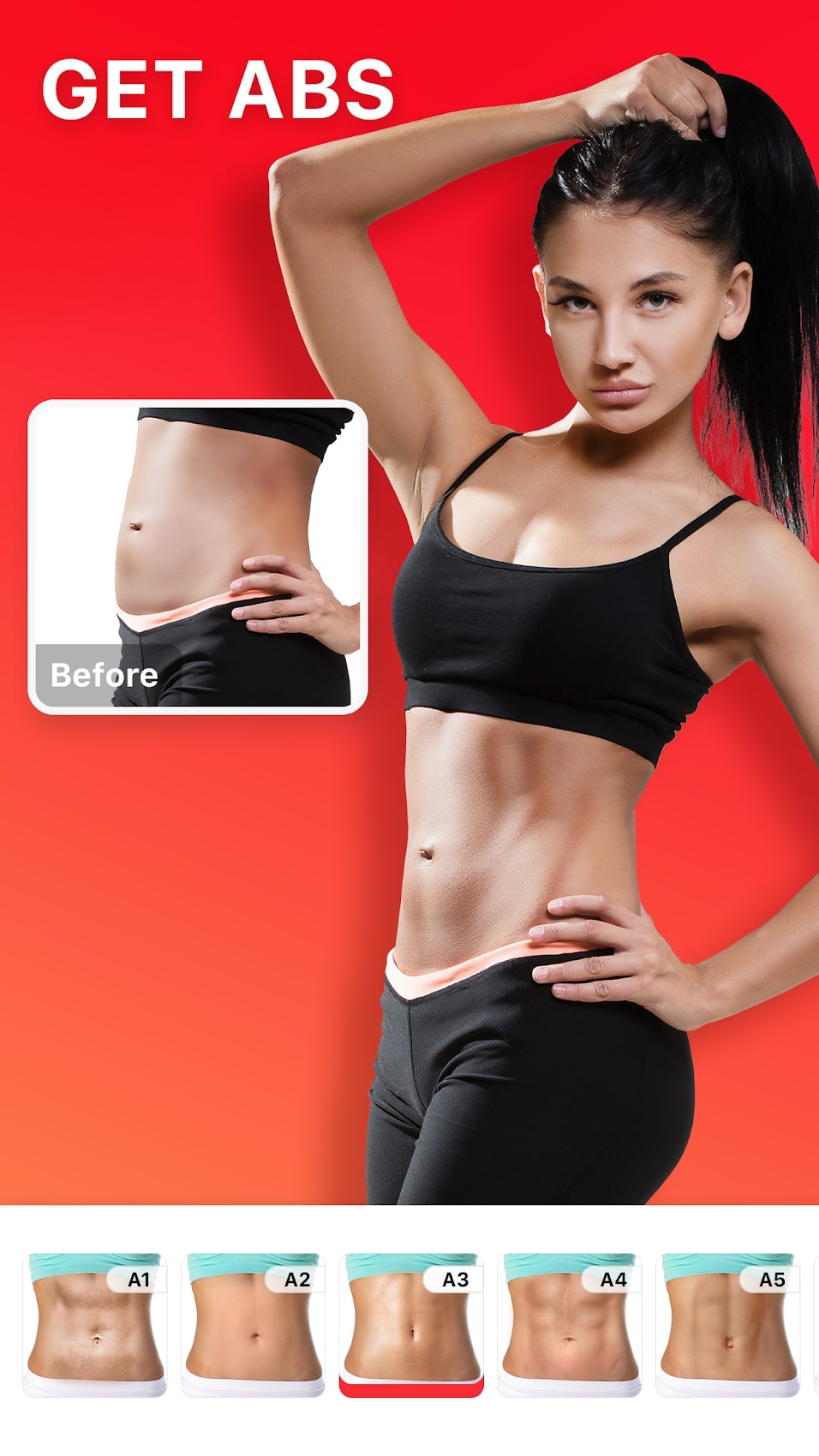 Perfect Me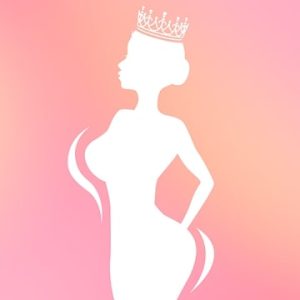 Everybody wants to look perfect. Well, now you can reach such an ambitious aim at the click of a button. It is simple and fast – change the length of your legs or your height, remove pimples, and try on tattoos or scars.
Let's see what this powerful editor can do:
Try the best

retouch function

! You can go for automatic retouch or do it manually.

Make your legs longer

. The best thing about this app is that your legs will look very natural, even if you make them a lot bigger. The function will work properly no matter what you wear – a skirt or jeans.

Make your body fit

and beautiful. Maybe you would like to have abs but eating sweets and burgers is something you can't live without.

Detect the elements to fix

. Imagine you have made a pretty nice photo but it looks a bit rough. Remove double chin, add some tan to your skin, make your face slim. Remove shades if they look bad.

Add stickers

. Do you want to look cute? Then you can't do without stickers.

Don't be shy and show off!

In Perfect Me, you can easily share the result thanks to a built-in sharing function.
By the way, the app can also works with videos. Even if your video is dynamic, the quality will still remain top-notch.
Most of the functions are free to use but the number of times you may use them is limited. To unlock everything, go premium – it will cost you 6.19$ per month.
Perfect Me supports up to 30 foreign languages, including Chinese, Korean, Japanese, Thai, and many others.
The app needs at least 100 MB to download.
Both Android and iOS users can download this application and enjoy their 'new' ideal body with long legs!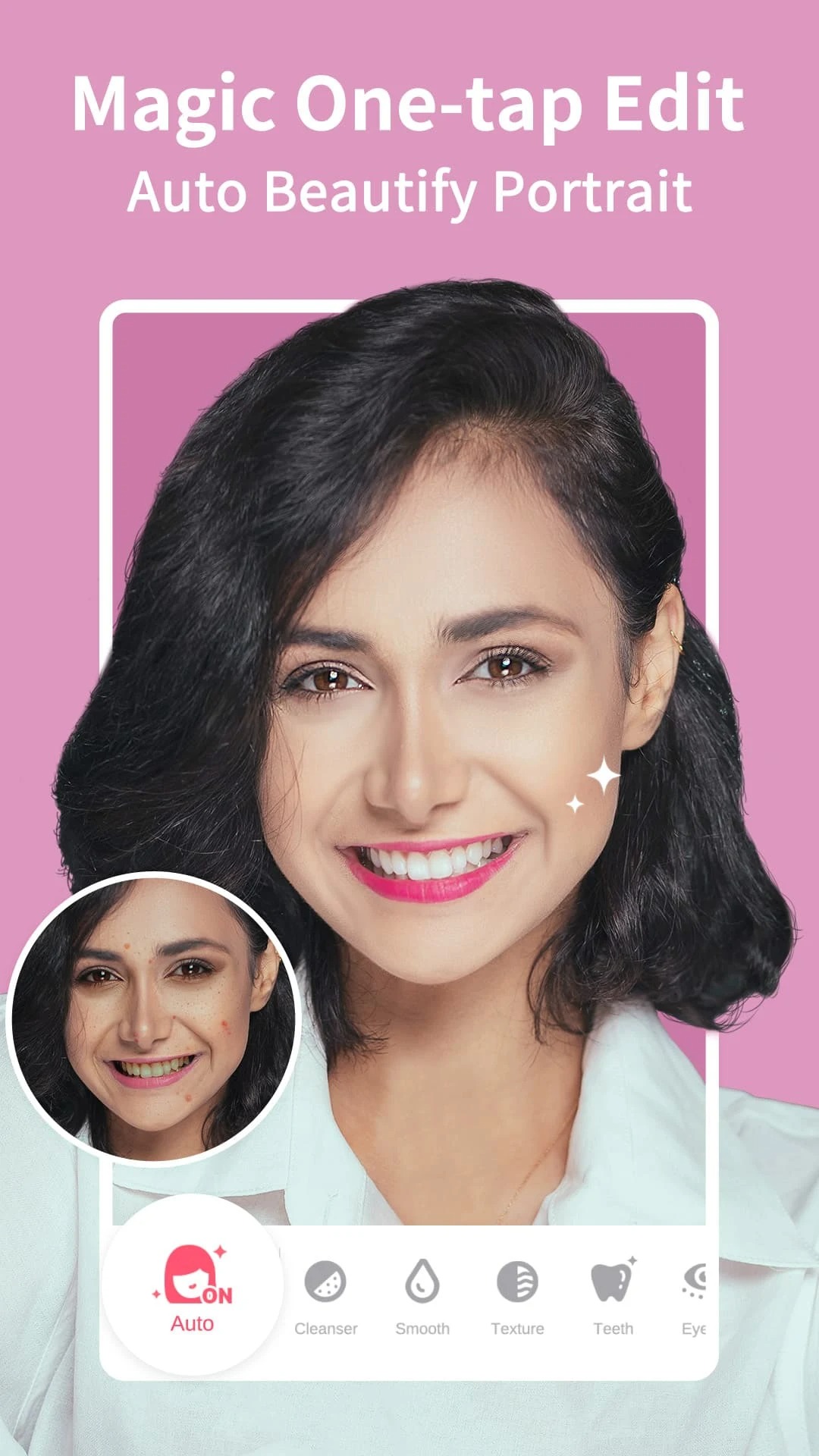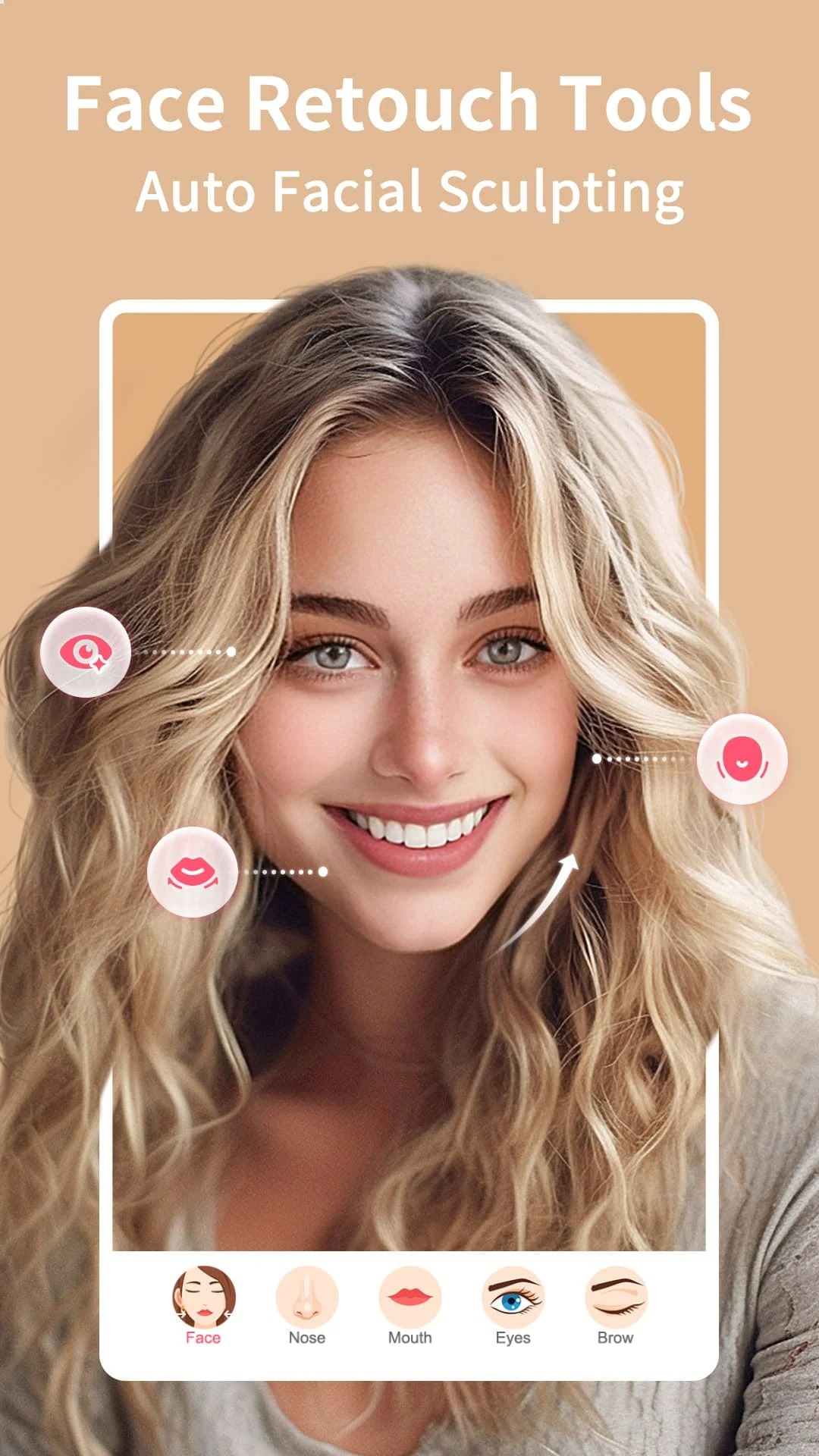 Slim Long Legs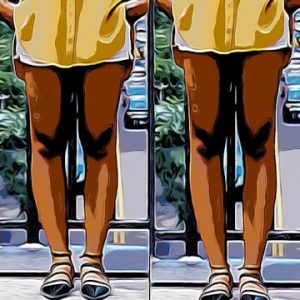 Are you dreaming of slim and long legs? If yes, this app is for you. It has all the built-in functions for making your body a bit better, at least in the photo.
The app's work is super simple as it has only one function – fixing your legs. Download the application and give it all the permissions it asks for. It's vital that you let the app access your phone gallery or it can't see your pictures.
Slim Long Legs works offline, all the functions will remain the same. What's more, the app is small – it needs about 8 MB to be installed.
The app is free with ads. However, they don't appear too frequently.
Slim Long Legs is developing all the time, new features are being added. Should you face any bugs, report them. The developer is fast to respond and make a new update.
The app is available for Android users only. Get it now to make your legs much longer!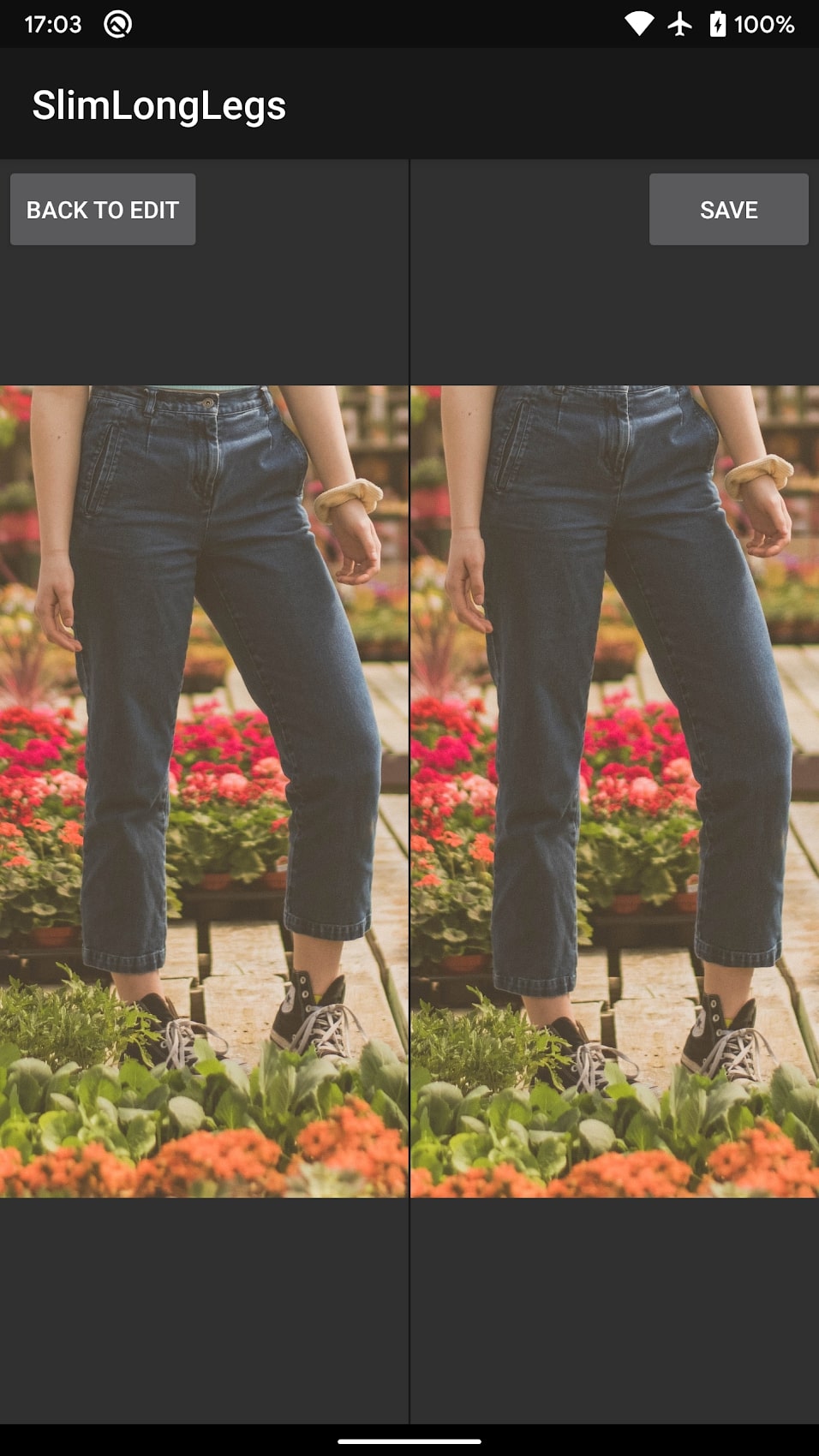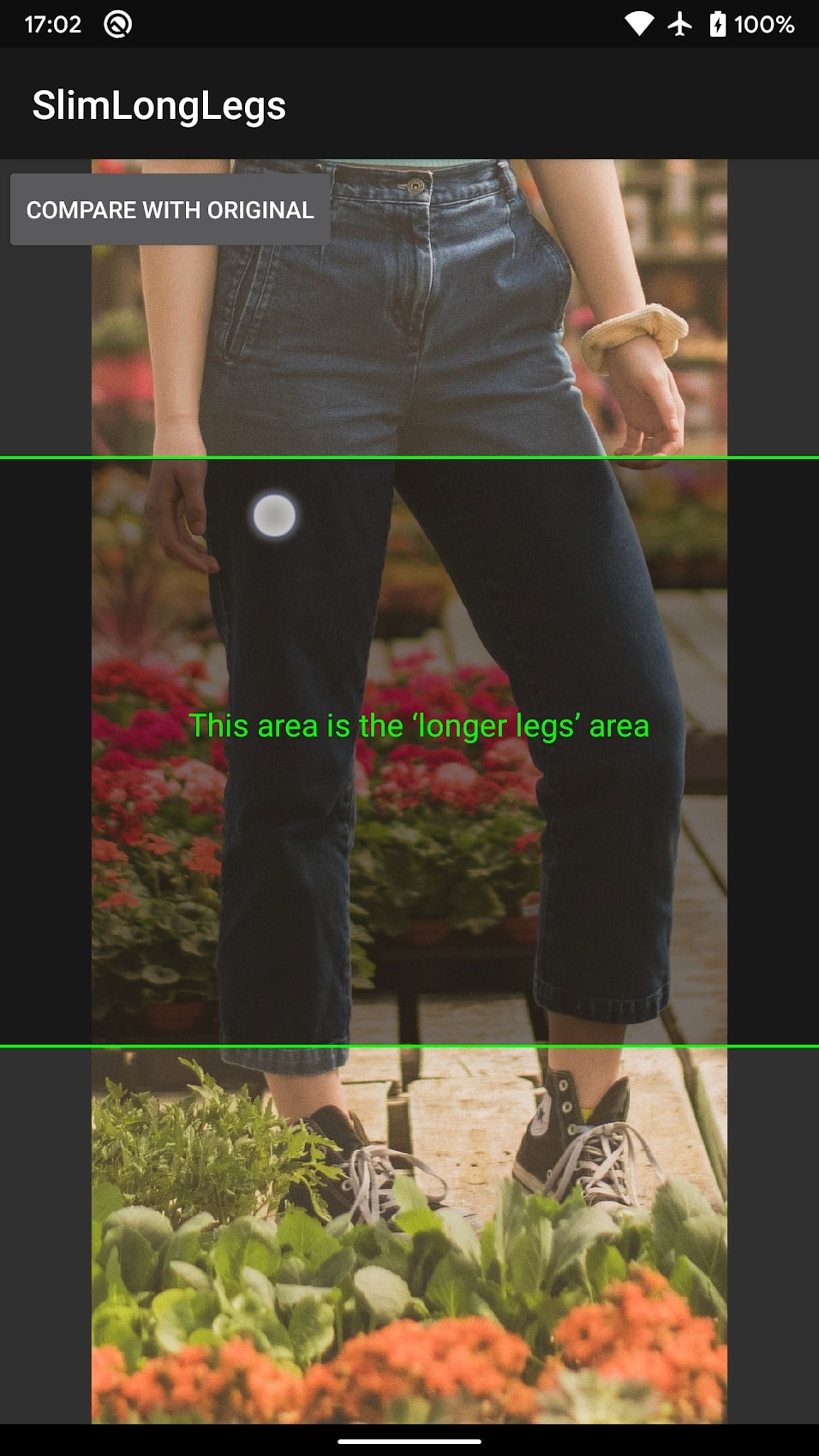 Body Editor – Body Shape Editor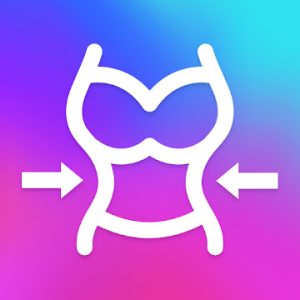 It's high time you became a model! Luckily, you don't have to spend long hours shaping your body. There is no need to visit your gym every day, do your makeup routine, or do something else.
This app can change your body shape. Let's see how it works!
If it's your first experience with Body Editor, make sure you watch a manual displaying all the functions that are there in the app.
Try body shaper. It can make your legs longer and your waist – smaller. To apply such changes, you will need to tap on the screen once.
Change the way your face looks. Maybe the photo you made is great but your face looks too big. No problem – just make it smaller with a single tap.
Add something new to your image. Maybe you would like to try on a beard? Let's do it! Ir you might be always be dreaming of a tattoo. You can add this little detail too.
Save your image or share it with friends. To do it, tap on share and send the image via messengers or email. You can post the picture on social media as well.
Body Editor is free with ads. The app is rated 4.9 out of 5 on Google Play. Most users love it for its simple interface and effective tools that allow you to edit a photo in a few seconds.
Download Body Editor on Google Play and make your legs much longer!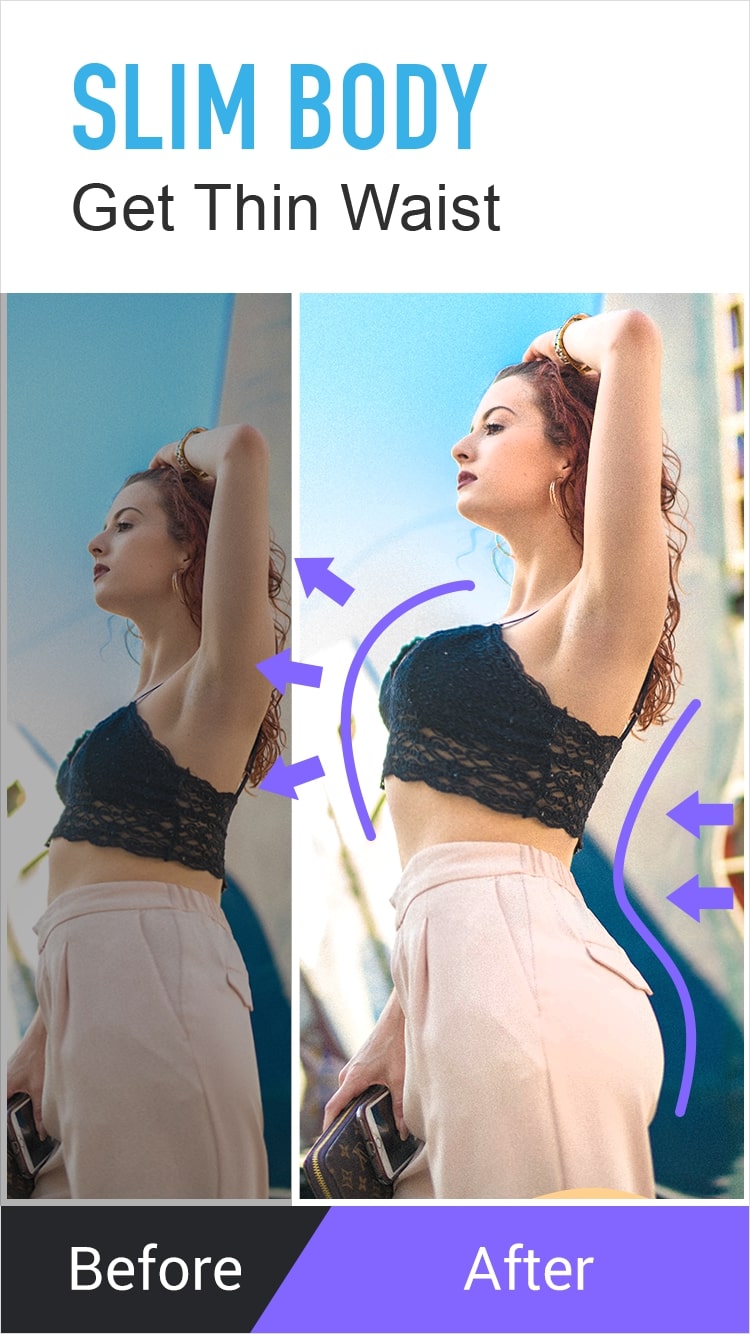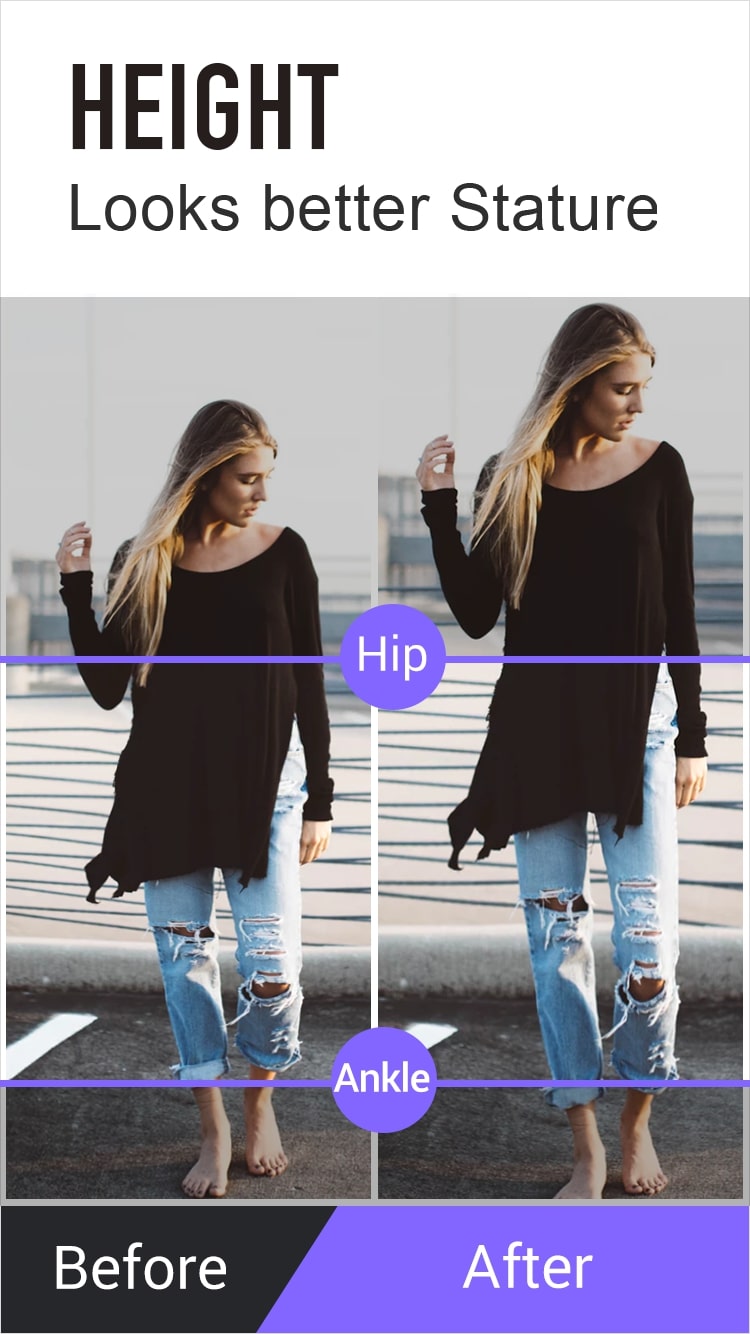 FitPix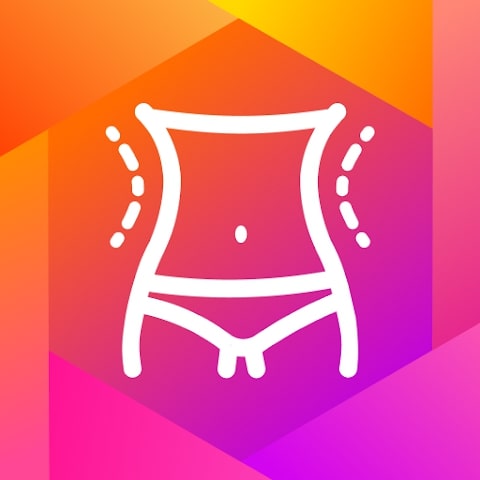 FitPix is a mobile editor app for those who want to make their figure in photos perfect and athletic.
The app gives you access to a huge number of tools, filters, and settings that you can customize manually.
Increase your height using the stretch feature. Tighten your waist and widen your hips. Lift your face, enlarge your lips, and reduce your nose in just a couple of minutes.
The app allows you to apply makeup or correct your existing makeup with the help of handy tools. You can customize all the settings manually, watching the changes in real-time.
This program can be used by both men and women. For men, there is an abs editor tool here that allows you to add any number of cubes to your abdomen. You can use the usual filters and effects to make your photo more colorful and attractive.
Teeth whitening and skin brightening features are available here. You can customize these settings too depending on your personal preferences. Replace your background, and add text, emoji, or stickers to your photos. Create collages or grids and share them with other users.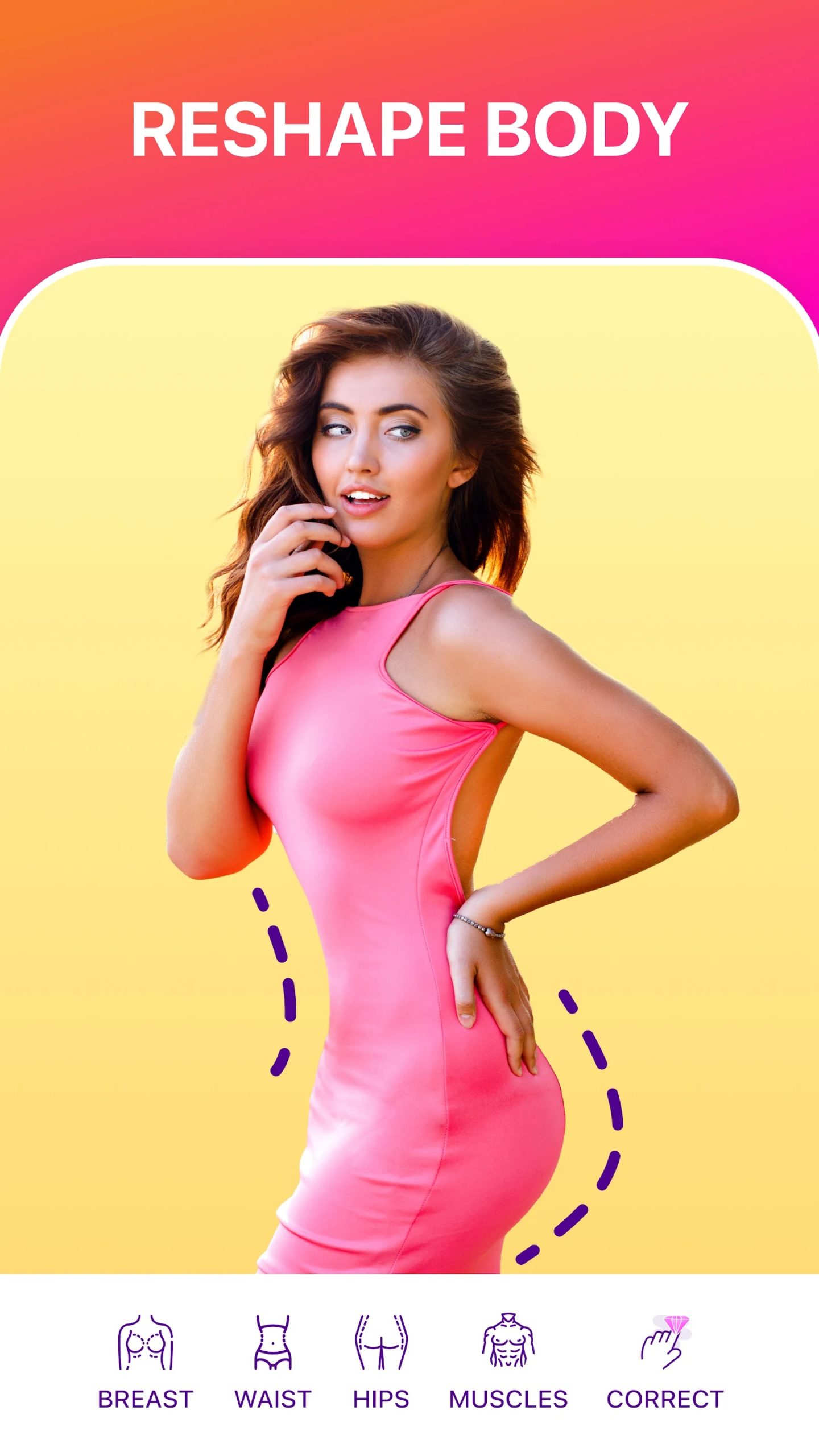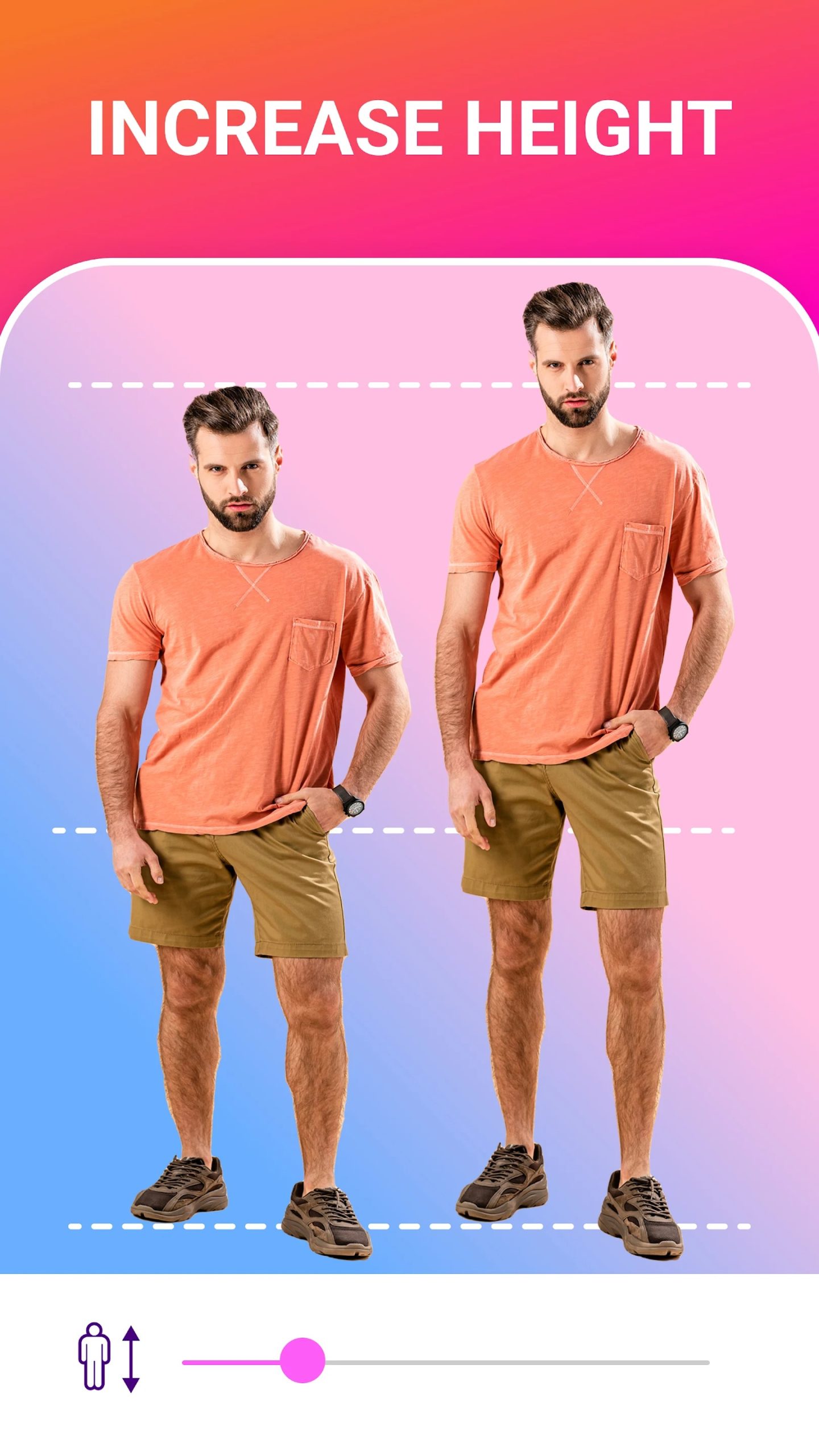 You may also like: 11 Best Apps to Change Clothes on Pictures (Android & iOS)
Hotune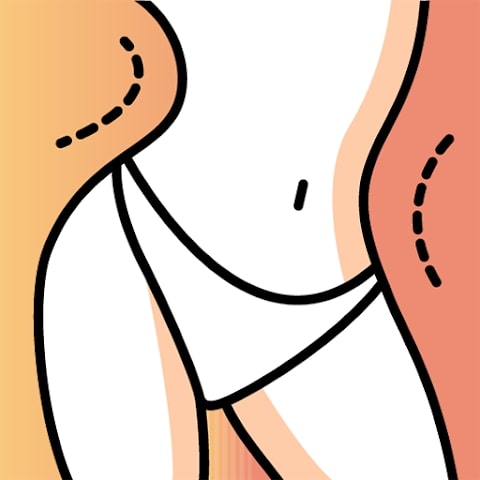 Hotune is a photo editing mobile app that helps you enhance your figure and face using various tools. It has features to highlight certain areas of the face and change its shape, and features.
With the help of retouching features, you can remove any skin imperfections to make your face look fresh and radiant.
The app includes a large assortment of filters that you can apply to your images and customize on your own. Add captions, stickers, and emoji to your shots. Try out new face shapes and change the parameters of different parts of your figure.
You can visually increase your height, reduce your stomach, or add a few sizes to your breasts. Separately, you can work on your face. Enlarge the lips, reduce the nose, or change its shape altogether. You can remove redness in the eyes, whiten the smile, correct the color balance and correct other flaws in the appearance.
The app allows you to create collages and combine different elements into one unique composition. After editing, save your pictures or share them with other users via any online platform.