Multiplayer games are a great reason to get together with your friends online, talk, and maybe get a little competitive. And while shooters and RPGs are not for everyone, there's a type of game to please everyone: puzzles.
Lucky for you, we've picked up the best free multiplayer puzzle games for Android & iOS you could try. There are multiple types of these puzzle games, so everyone could find something to enjoy. These games are great for relaxation, but the fact that you're standing against a real opponent is what makes them really addictive. Have a look!
Infinite Word Search Puzzles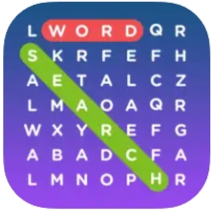 The classic word search games are usually not perceived as competitive. People usually play them when they have nothing better to do, or when they want to relax. But this app is another matter.
The app covers several complicity levels and over 100 different puzzle categories. You can choose one of them and start developing your brain by moving through the letters in a certain direction. The rules are incredibly simple, so the difficulty will be in the puzzles.
For people who like to contend with each other, in this app, you will be able to use an MP mode. Here you will be able to play either against your friends or with random rivals, that the game will choose for you.
To find the maximal amount of words you need to be the fastest because it is a word-racing game. If you don't register in this app you will only be able to play with random people – you will need to be logged in on Facebook to be able to play with random users.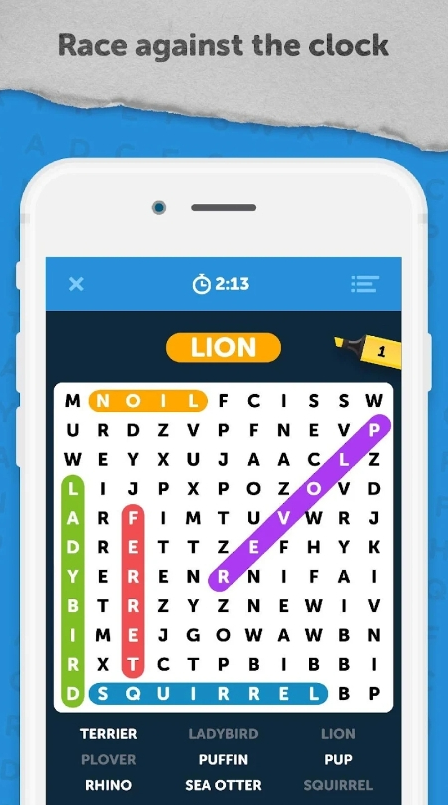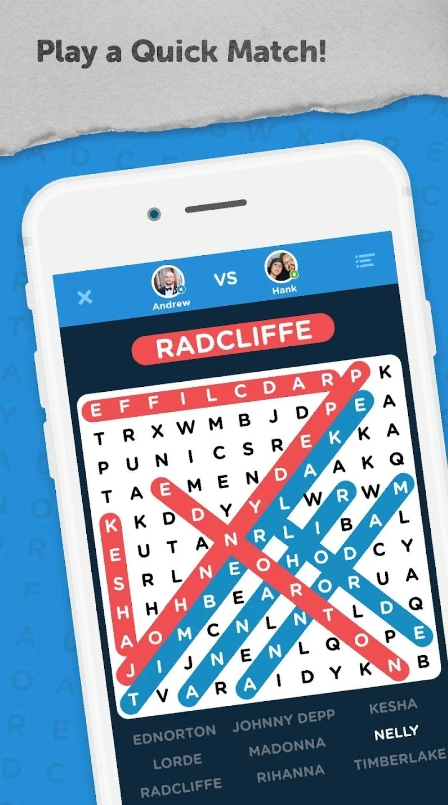 You may also like: 15 Best Block Puzzle Games
Words With Friends 2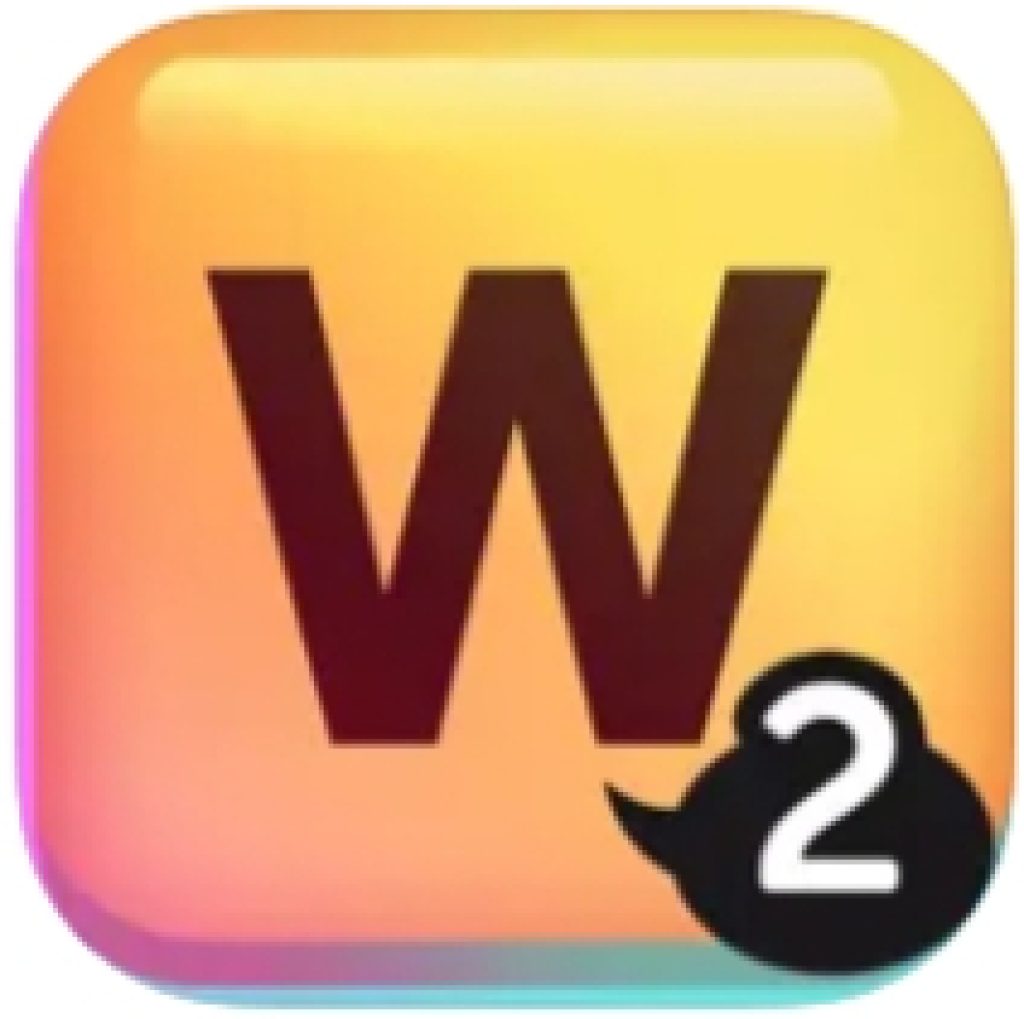 It is the second part of the popular Words With Friends game. The developers upgraded the previous version and made it even better and more complicated. Here you will have perfect brain training while having fun with your pals and solving different crosswords together.
You'll be able to challenge one friend or more, as well as compete with family members who love crossword puzzles. The app lets you play board games with words while having only a smartphone in hand. For each word you find on the board or solve, you get points.
Accordingly, the longer the word you find, the greater the reward it will bring you. For these rewards, you can unlock different collectibles, as well as participate in various competitions. For example, there is an MP mode to stand against other users. You will be given mini-crosswords to work with. Test your spelling and language skills right in the game.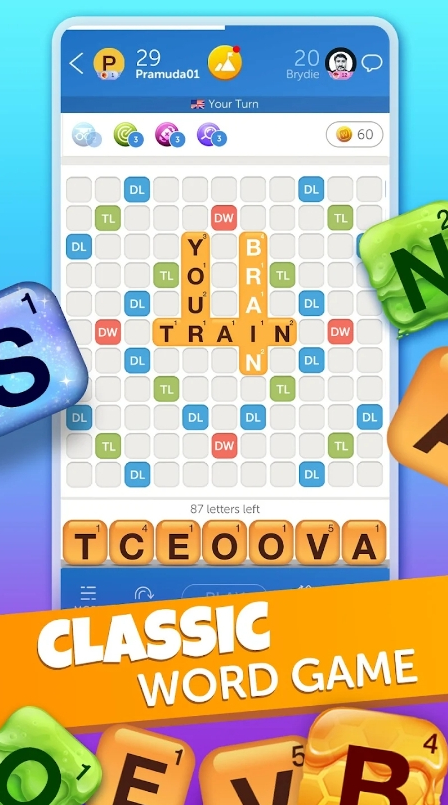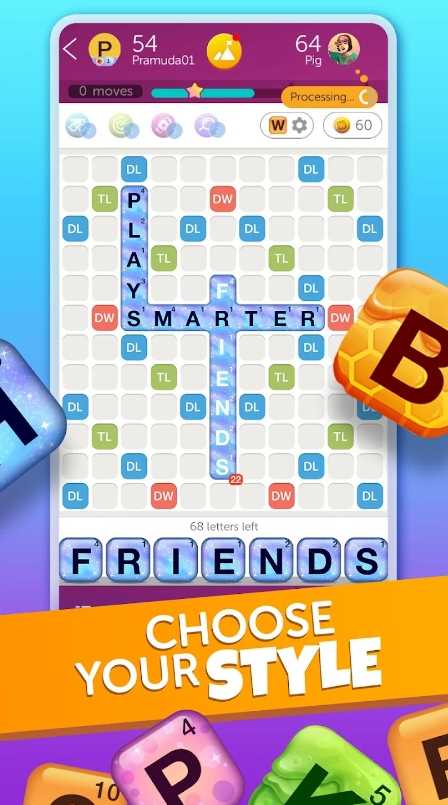 Brain Buzz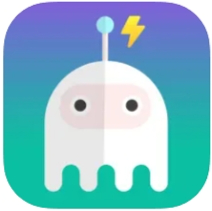 This is a one-on-one intellectual game where you can tickle your brain in a little competition. There are new tournaments and winners every day, and even the pickiest players celebrate their interest in the levels. The app features many tricky challenges and puzzles that are designed to develop your logic, memory training, and overall thinking skills.
It can be played with more than just your friends or random players. You can get daily individual assignments with which you can practice or just kill time. Brain Buzz can really be called one of the best puzzle games, with over 50 different mini-games: you don't have to stop at one type of task.
Especially because the game constantly features tournaments that will push you face-to-face with other users who can master even the difficult tasks. You, on the other hand, only have to unlock your potential in puzzles.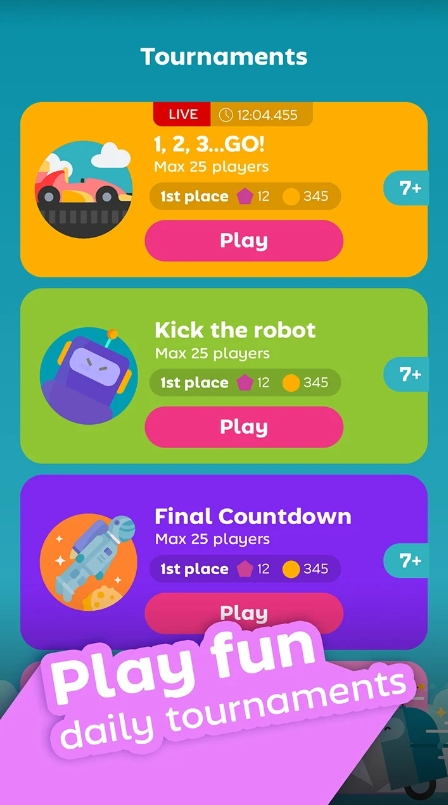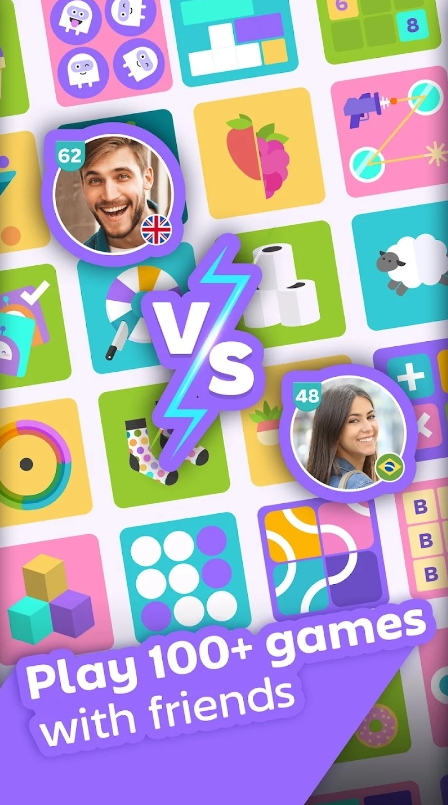 GrabbyWord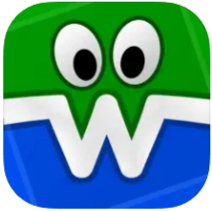 Here is another game whose actions are directly related to words. It represents something new among simple word games because you will need to think about each word you compose.
You've played the game in real life, composing words from the letters and contending with your mates and fam. Now you will do it on your screen, and the competitor can be not only a friend but also an absolutely random player.
In this app, you will be rewarded for your active play activity, which you can later spend on hints. As soon as you achieve the goals – for example, successfully compose words of a certain length or win several matches, you will also be entitled to bonuses. It has tournaments that unite all the players – you can take part in them together with your friends. If you create an acc, you can continue playing on all your devices.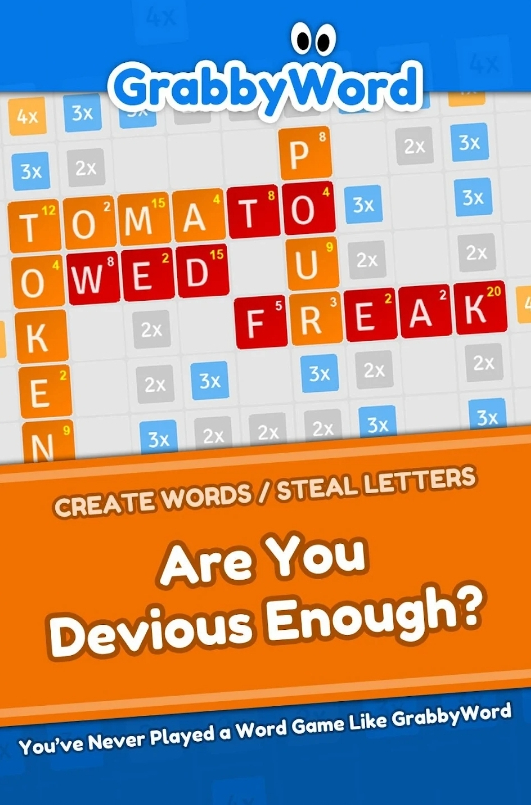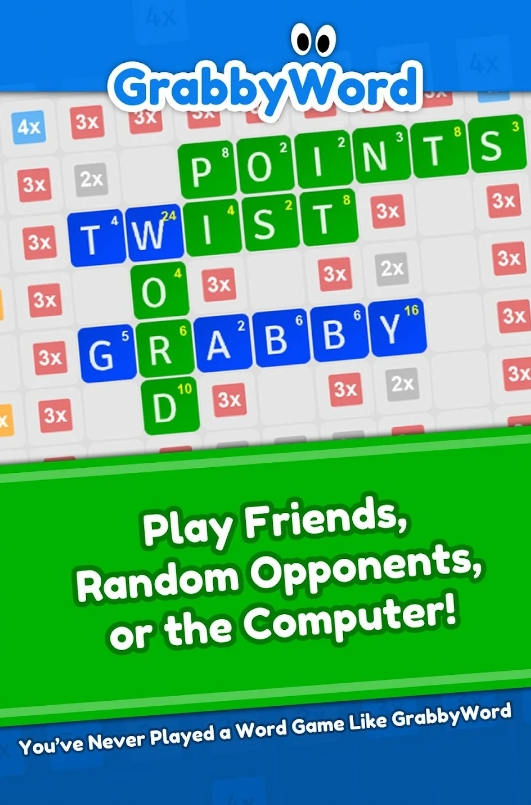 Puzzly Words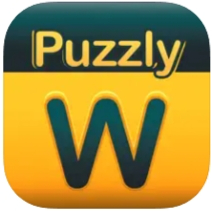 It is a game that will train your brain regularly. You can play against other people, against your friends, and even against AI. Can you beat them all, or will you give up at some point? The app is very easy to learn, and the controls are simple, making it addictive for a long time.
To become a master of words you will have to win several times in a row and also have a big vocabulary with unusual and unfamiliar terms. You'll have to think fast here: you can't come up with the word before your rival. The challenges you will face will never end: the game literally goes on and on forever.
At the beginning of the game you will need to choose random letters from the set and make a word out of them – it may not be as easy as you expect. It's also worth remembering that this app may have a time limit – so you only have 1 minute to make a move. If you don't make a complete word in a limited time, your turn goes to your opponent.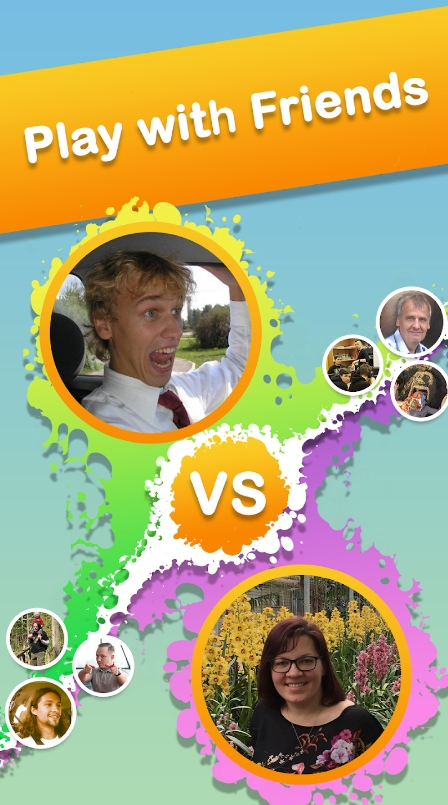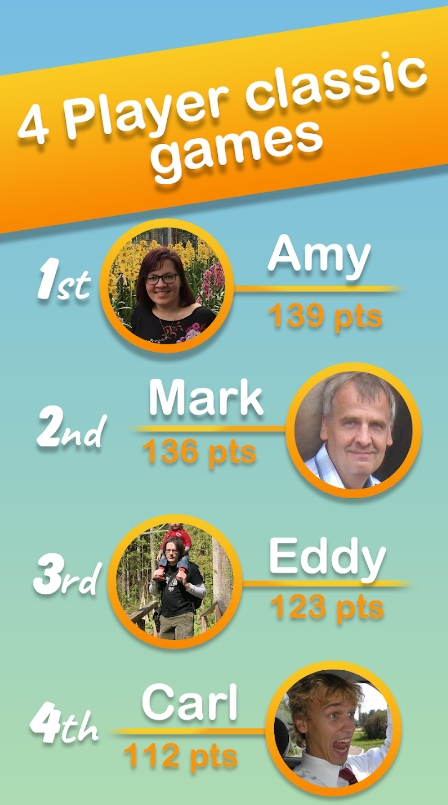 Brain Wars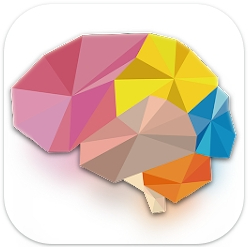 This is a fun game that will keep you in suspense all the time. You will be able to contend with users from all over the world, testing your intellectual abilities and logic. Brain Wars appeals to all those players who really like puzzles, Sudoku, crossword puzzles, and charades.
It all starts with simple puzzles – at first, you will even think that everything happens too easily. But then you will understand how exactly you have to use your brain and thinking abilities. The game lets you bottle in real-time and players can come from all over the globe. Simple challenges and riddles will help you develop mentally, and repetition will adapt your brain.
You can choose from different types of puzzles to test yourself intellectually. Brain Wars even has a world ranking among all users so that you can determine who is really the smartest. You and your friends can contest with each other and earn a ranking.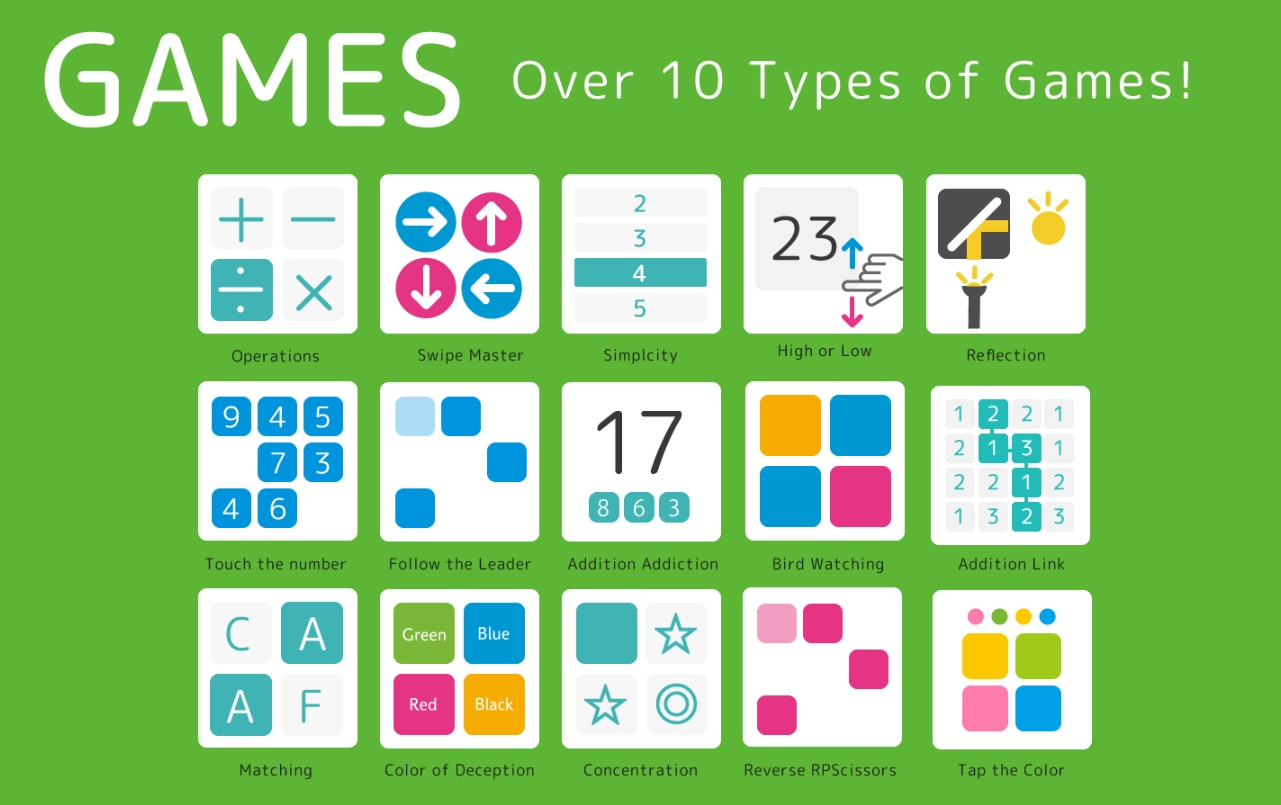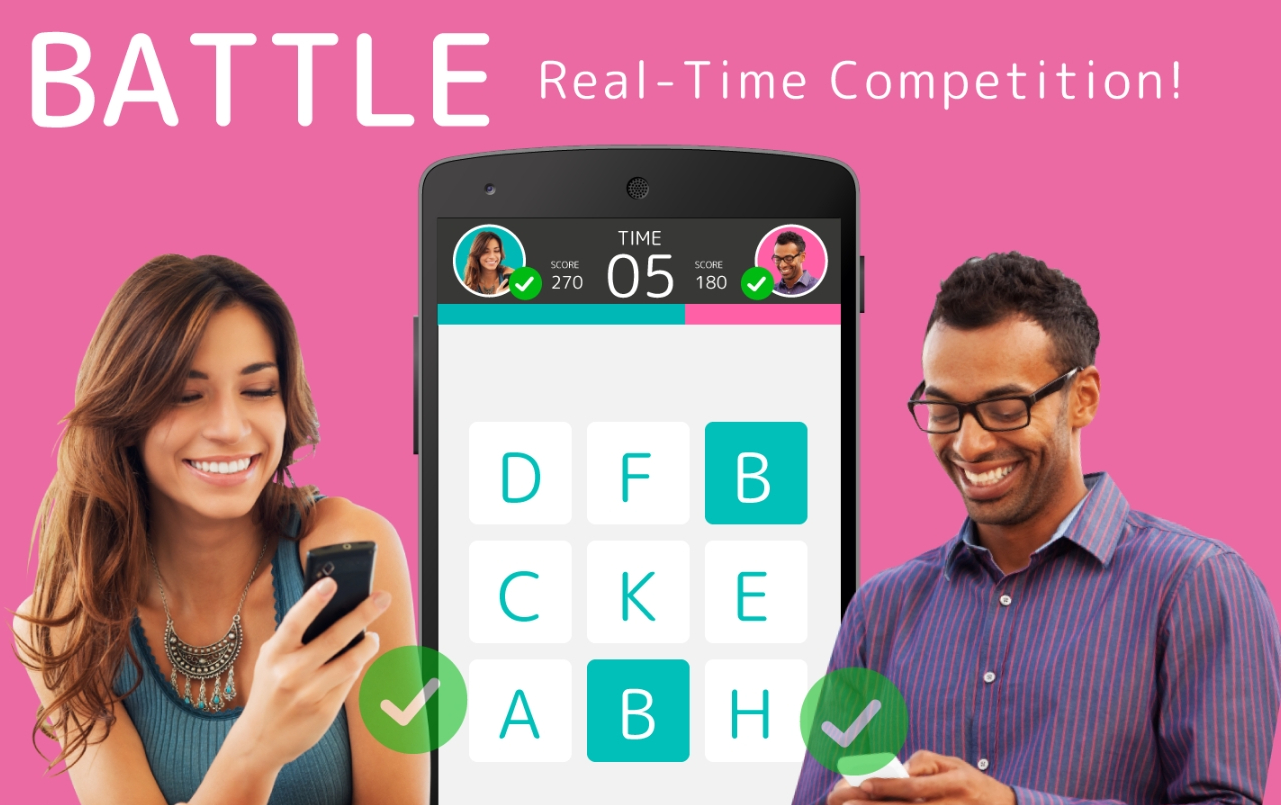 ReBounce!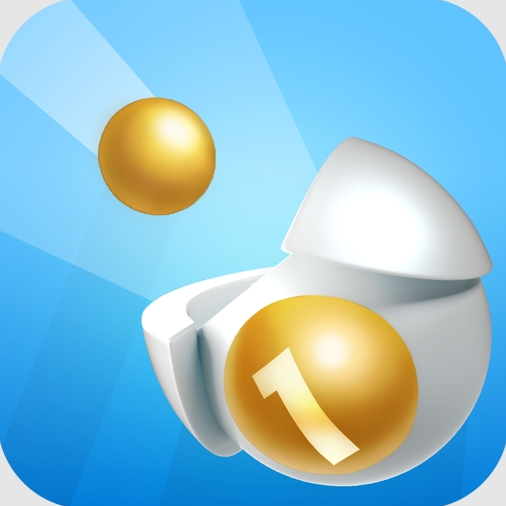 Not all puzzles will test your intelligence or knowledge of any world literature. In this app, for example, you'll be contending with pals in logic and reaction. There is only one simple action you have to perform – shoot the ball.
Let's agree that it sounds too easy, but only until you try it yourself. In this app, you will contest with your pals or random players from all over the world and try to pass incredibly difficult levels before them. Keep in mind that the levels will only get harder.
Your goal in this game is to keep the ball bouncing as long as possible. The ball itself should only be moved using simple controls – left or right. Not all players cope even with the simplest levels, but once you master the mechanics, everything will become much easier.
Each level in the app gives you a reward, with which you can buy new balls or special boosters that will give you an advantage in the competition.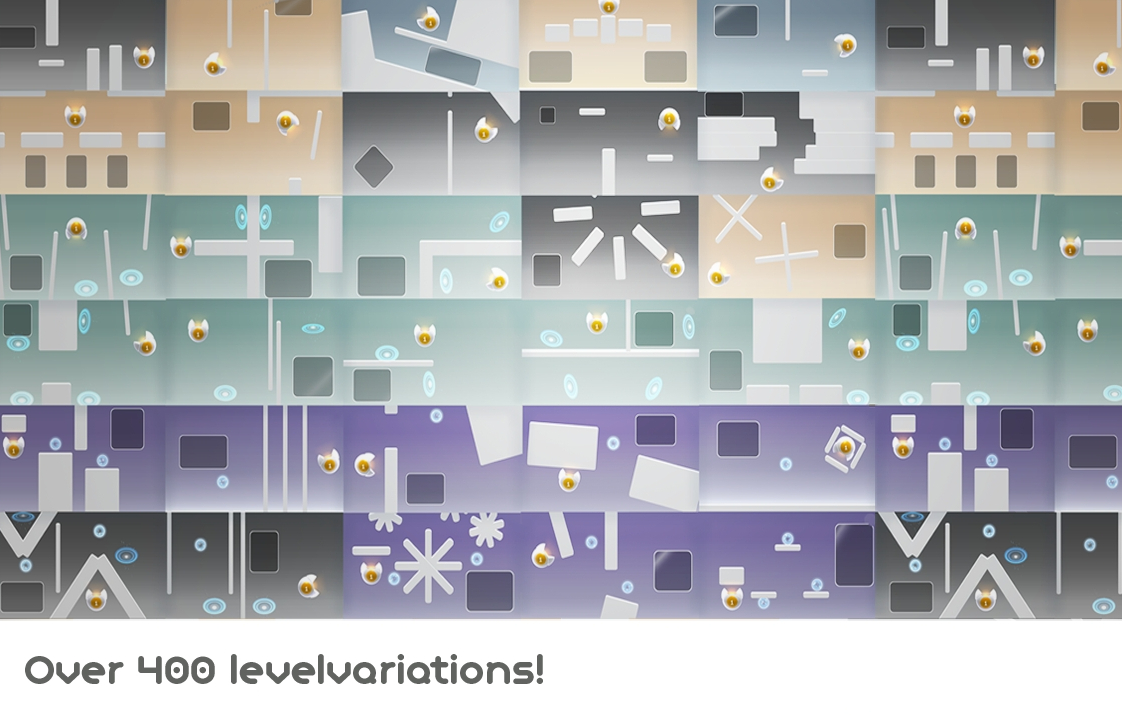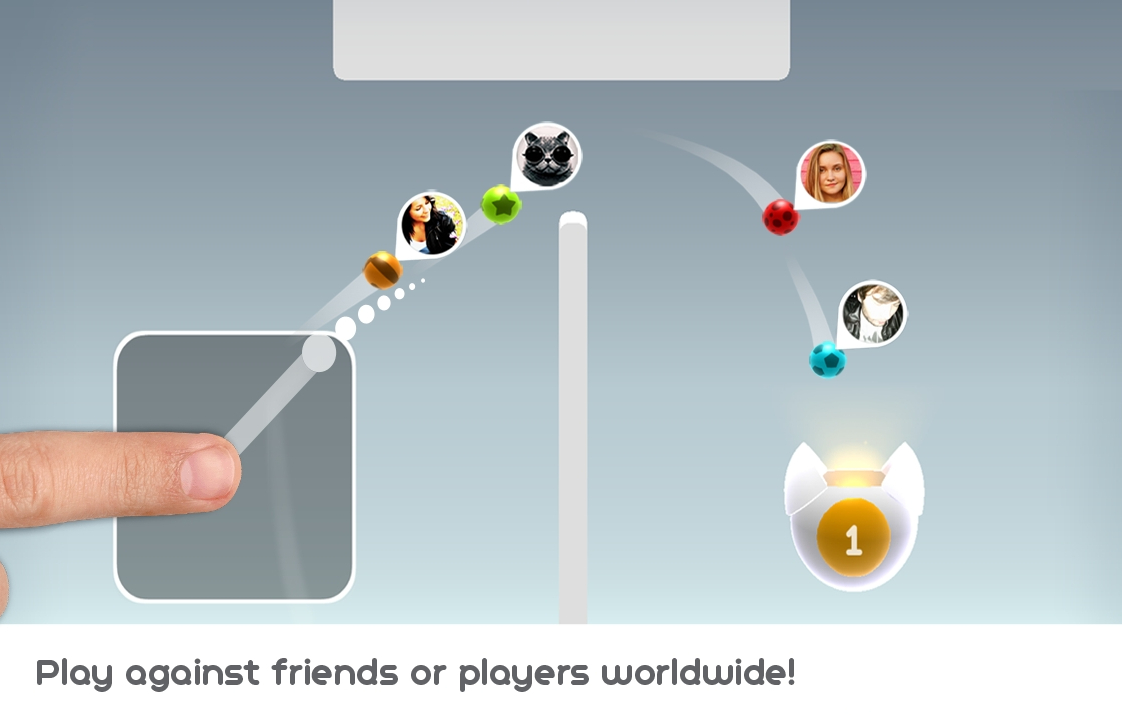 Check also: 11 Free Hexagon Puzzle Games
Match Masters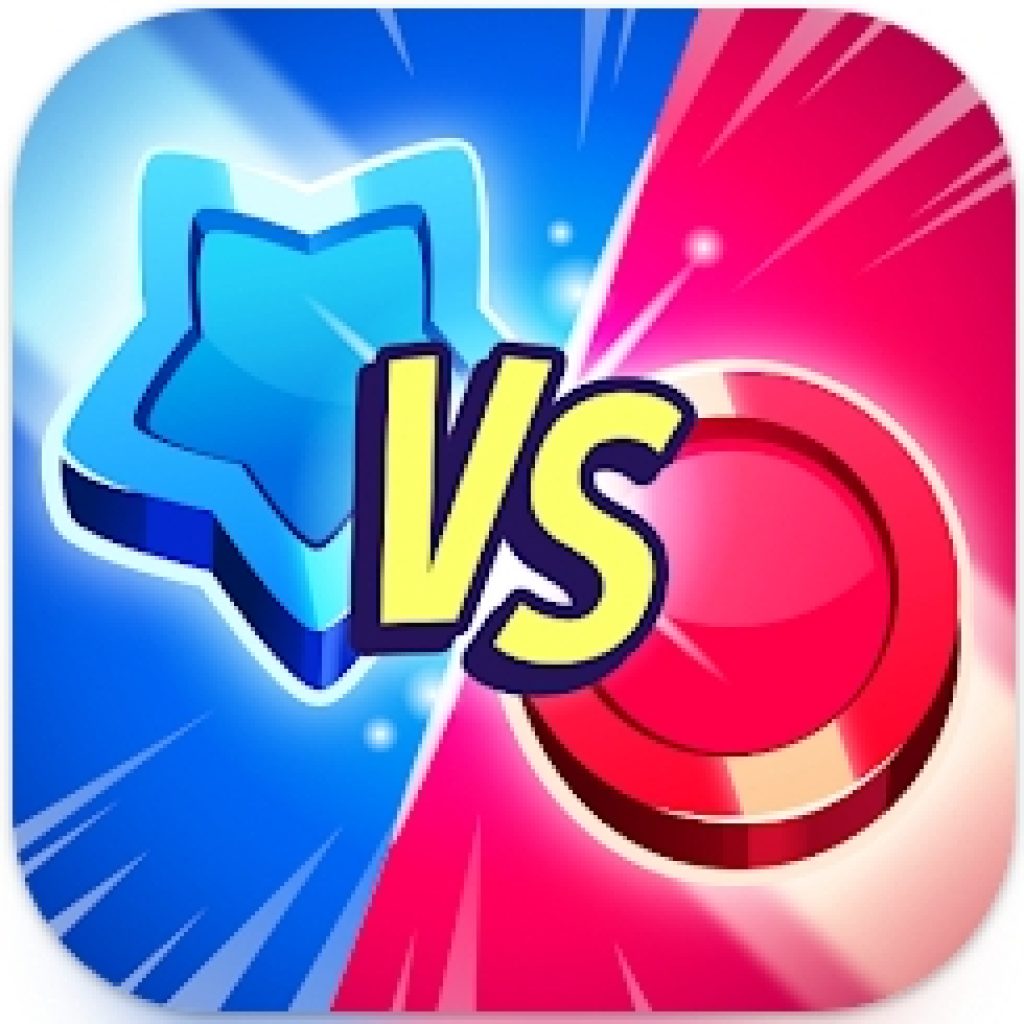 It's a simple match-three puzzle game with an MP mode. But don't rush to skip it, even if you're not a fan of such games at all. The MP mode takes it to a whole new level! You'll get to play with pals or random opponents from all over the world. The game has a massive active audience, so you'll be able t find an opponent at any time.
The app is completely free, and you'll get to play as many matches as needed. The UI is intuitive, and the visuals look great as well. It's bright, but not overloaded with stuff, so you won't get too distracted. The rules are simple: you'll need to match shapes on the board to make to disappear. You can also match more than three to get a boost.
The player with the higher score wins and gets a major reward. Herewith, the game covers various power-ups and boosters that can turn the direction of the game upside down. You can use the booster to gain your score and tip the game in your favor. There are also tons of events and challenges to join for extra fun and bonuses.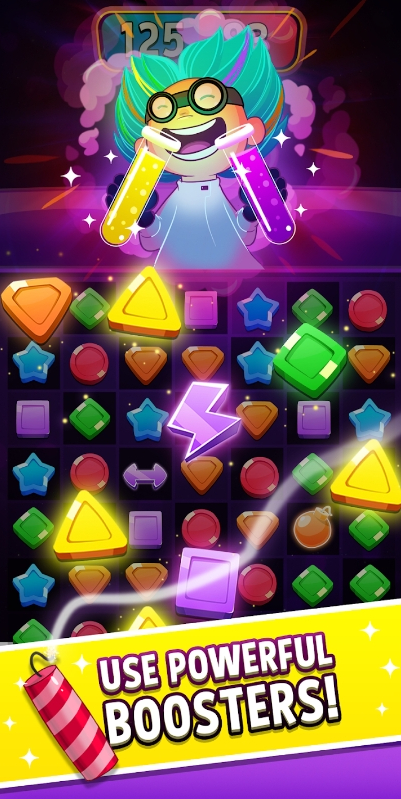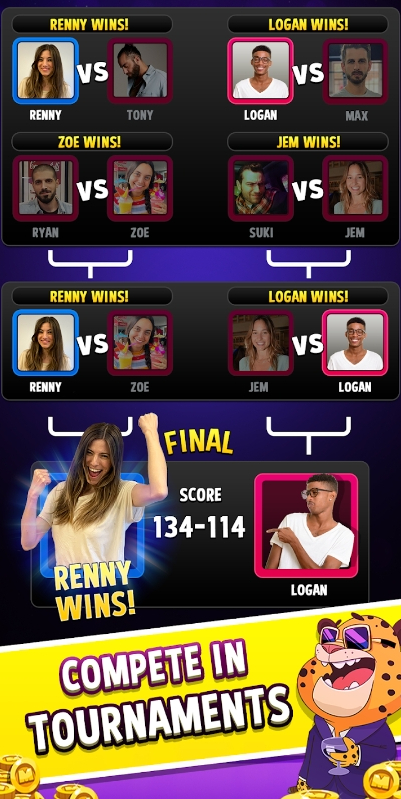 Groops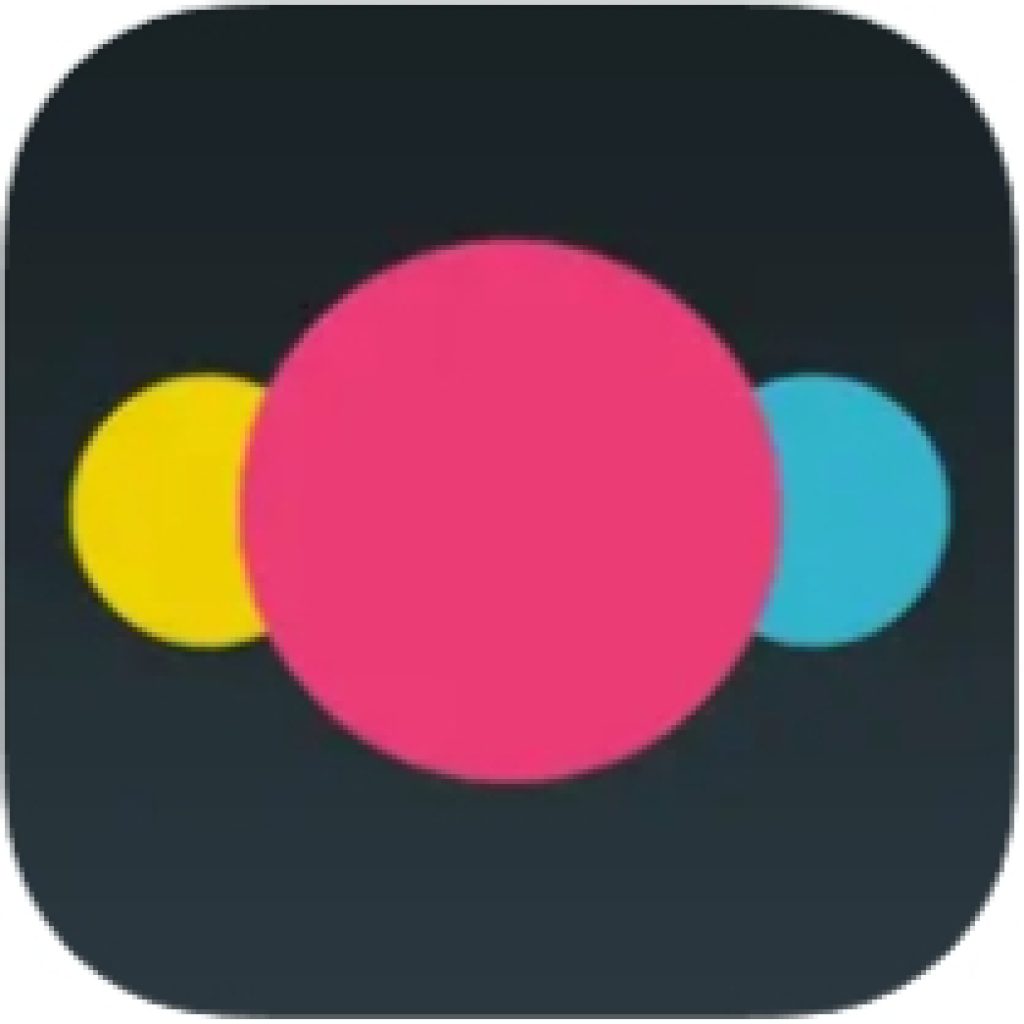 Word games and quizzes often use patterns. They test your ability to think logically, test your own mind, and even group items by non-standard traits. This game relies specifically on patterns, so you'll get to constantly engage your brain and think outside the box. There are over a hundred levels in the game, whose difficulty increases exponentially.
This app is just like any other puzzle game. It has several modes. For example, in Time Attack, where you will make the patterns endlessly and try to get to the top in a short time. There's also an MP mode where you and your friends can compete in logic and try to get as many groups as possible.
The app is more fun and challenging than you could ever imagine. You won't even be able to tear yourself away from the game once you launch it. Match different tiles with identical ones, remove unnecessary groups, and try to overcome the strongest opponents.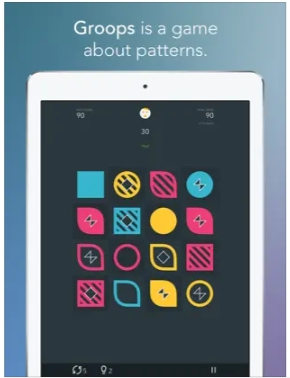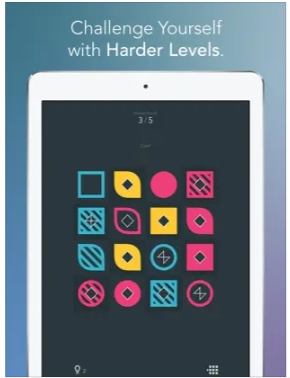 Skillz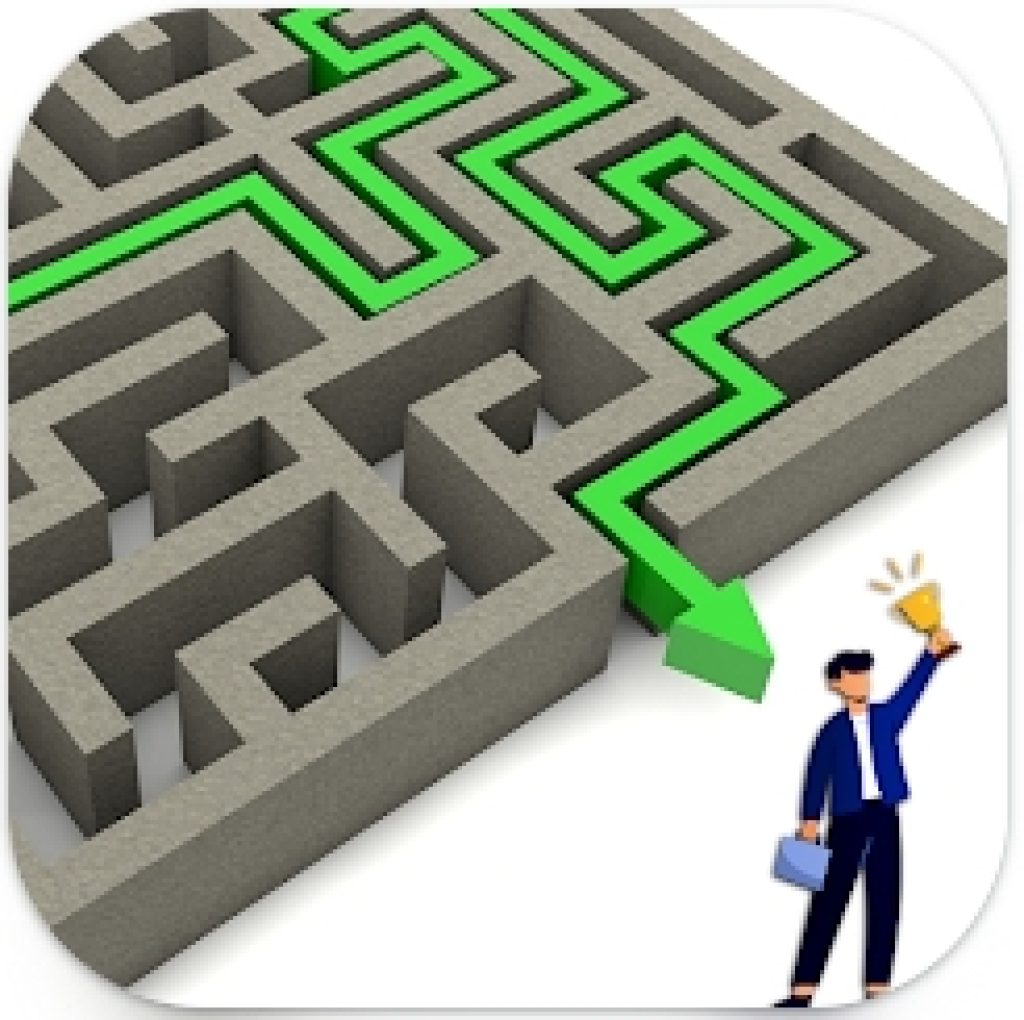 You can test how well your brain works in this game. It is an intellectual game that will test not only your intellectual abilities but also your memory, speed, attentiveness, and other abilities. You can train your own thinking at any place and at any time, the main thing is to install the game on your phone. It is great for the whole fam, as there are several levels of complexity.
For example, children can learn to work with colors and distinguish them, which is very useful for the development of their abilities. The app features many puzzles, games, and challenges, each of which will earn you extra points. You should just try to start playing, and you won't notice how you'll get sucked in. It offers you to play with a group of 2 to 4 people, and you can choose both your mates and random users.
If you take first place in this group, you can earn extra points – and there's a reward even if you get 2nd place. Your overall rating will depend on your total number of wins, and it doesn't matter who you played with.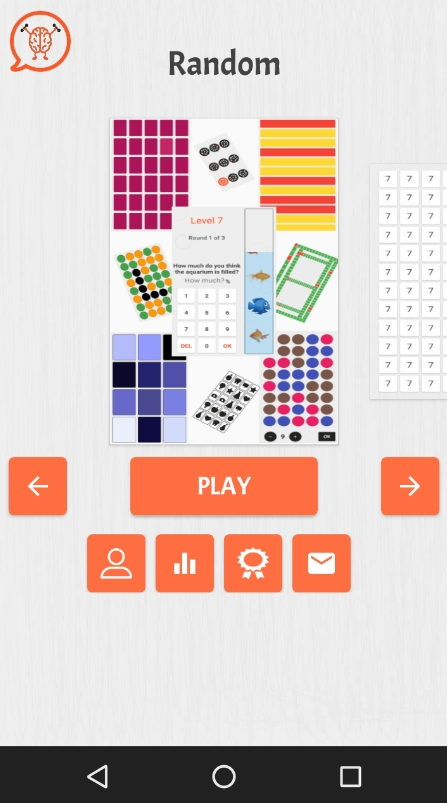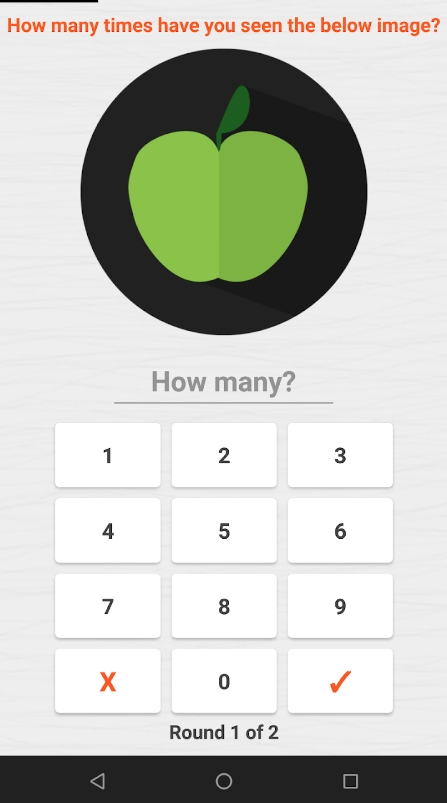 Puzzle Pieces Mania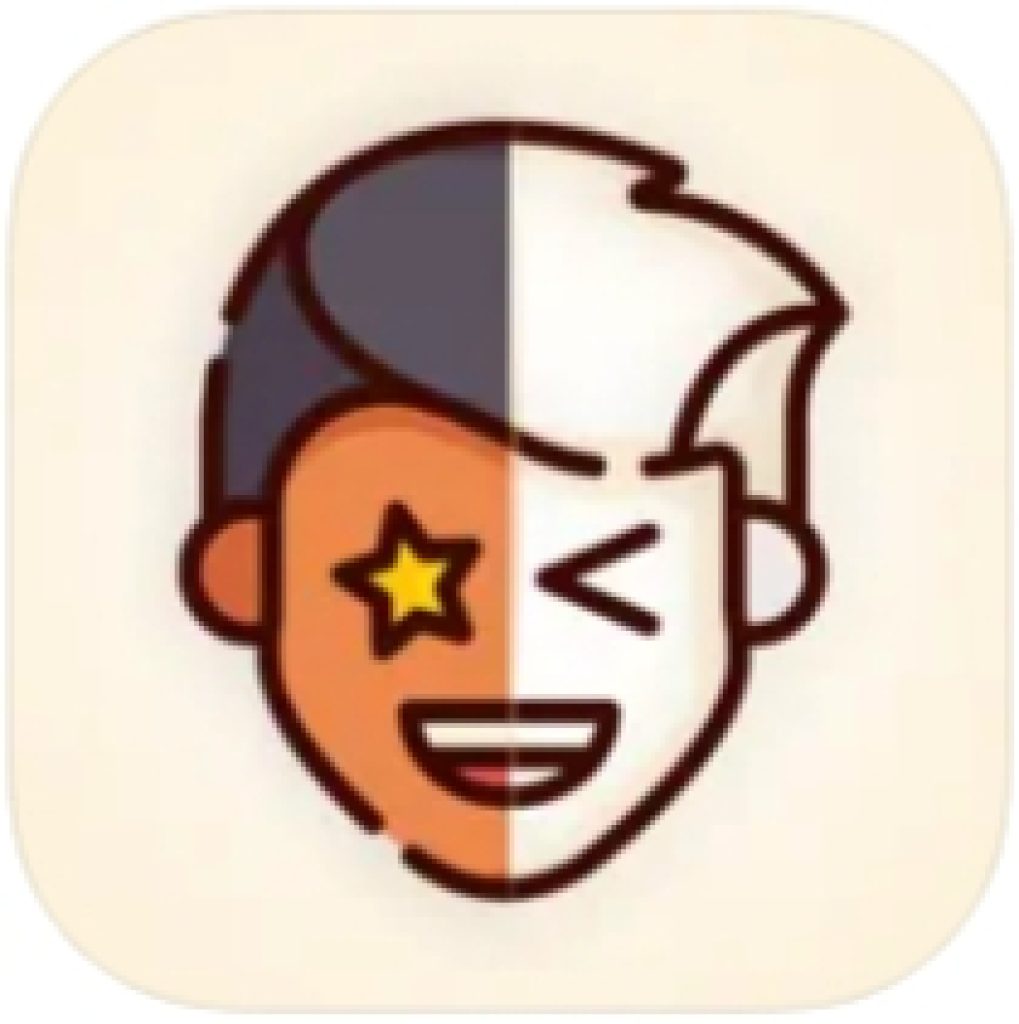 Not all puzzles can boast that their difficulty is accessible to literally every player. Agree, when you can't solve a puzzle or riddle for a long time, it's stressful – like you're not smart enough to solve it.
This app covers multiple difficulty levels that come in increasing difficulty. Thus, you'll be able to get into the process gradually and not get confused. There are over 200 different levels in total in the game, each one manually created.
The entire gameplay in the game is simple and even relaxing – all you have to do is flip pieces of the picture and rotate them. You have to align all the pieces of the puzzle so that a complete picture is formed. The MP mode is implemented with Game Center, but there is no time limit for the game.
After completing each level you will be given bonuses, and after a while, you will be given access to unique levels that are not available to regular players. Puzzle Pieces Mania will help you relax, but it will also help you form your mind and move your brain.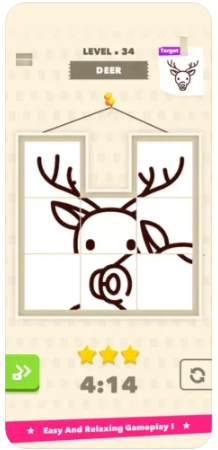 Puzzle Combat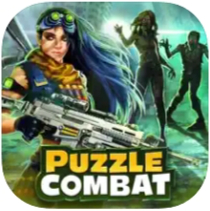 If you consider puzzles to be too girly and boring when it comes to design, this app may change your mind. This is a fast-paced RPG with a bunch of cool characters. You'll actually need to crack puzzles for survival here. Your base is about to get attacked by zombies, and you'll need coins to guard it the right way.
An unusual setting for a puzzle, right? You'll be able to pick from dozens of characters and gather teams to survive together. There are such here's as warriors, droids, etc. As the game goes, you'll get to develop a base, get new armor, and all that. The game is highly story based, and you'll get to meet bosses, rival clans, and more.
The puzzles offered by the app are match-three ones, and there are tons of boosters to gather during the levels. You'll get to play against real opponents and join alliances to stand against other clans. Get your mate and join 30 vs 30 battles and raids to collect the best loot. The game is fully free as well, so why not try it?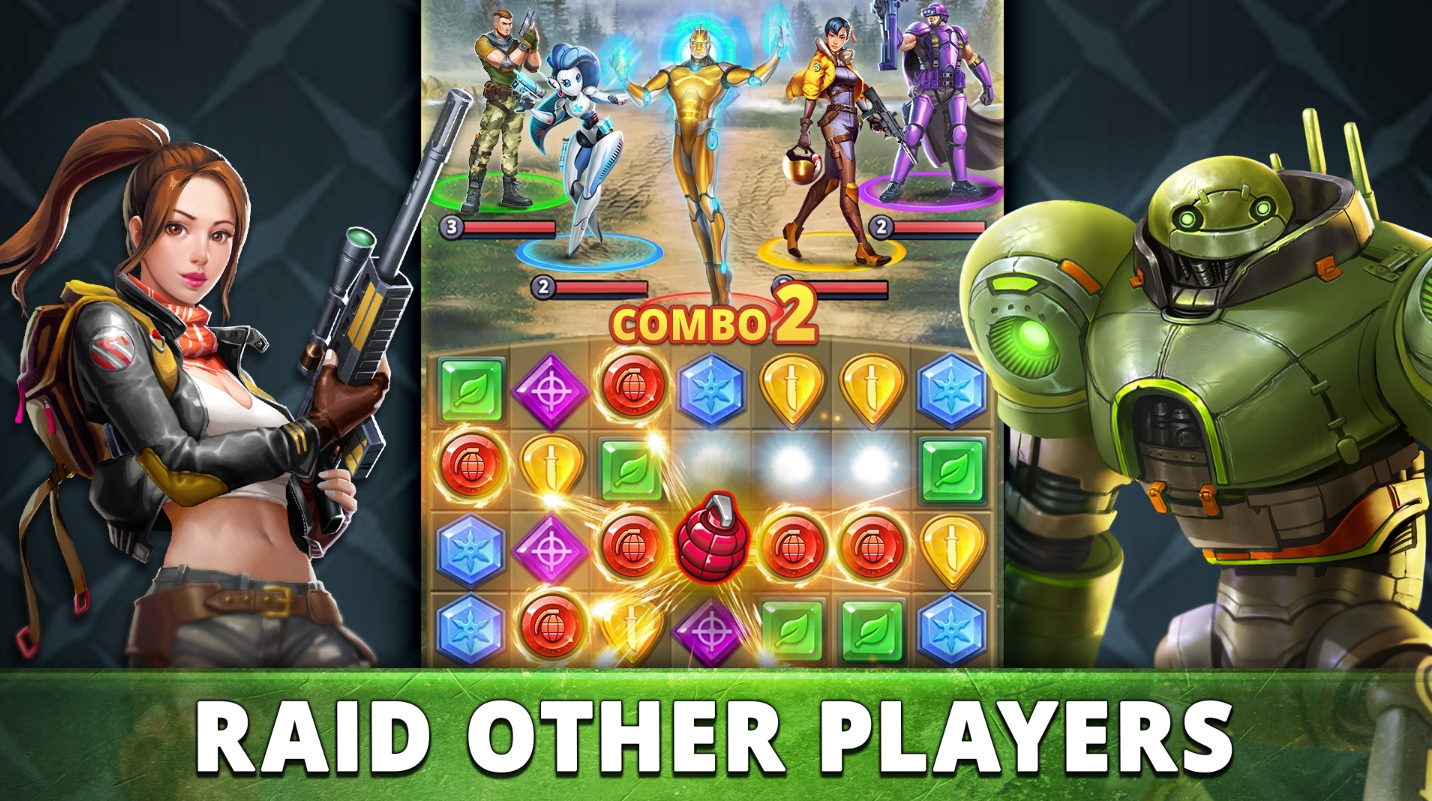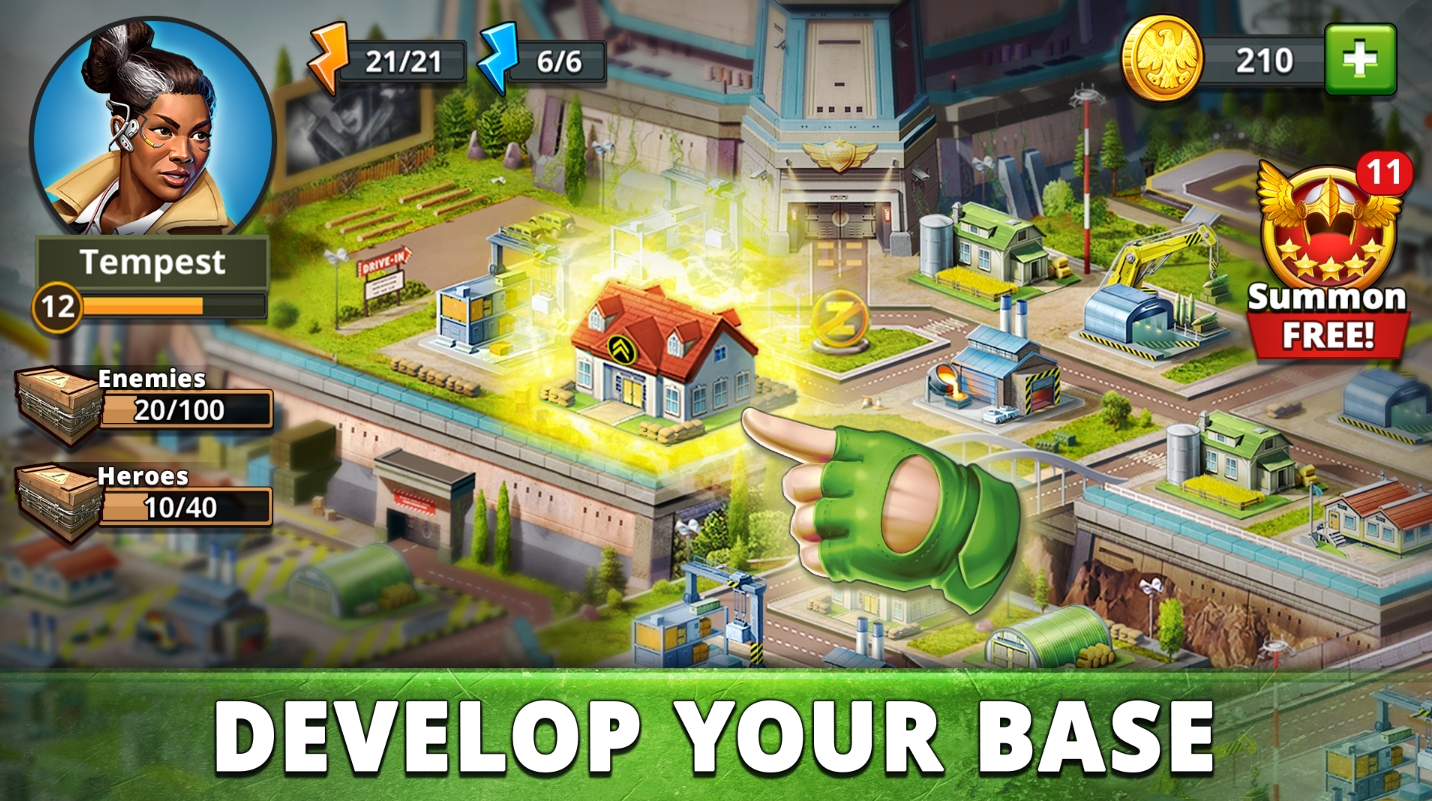 TORIKO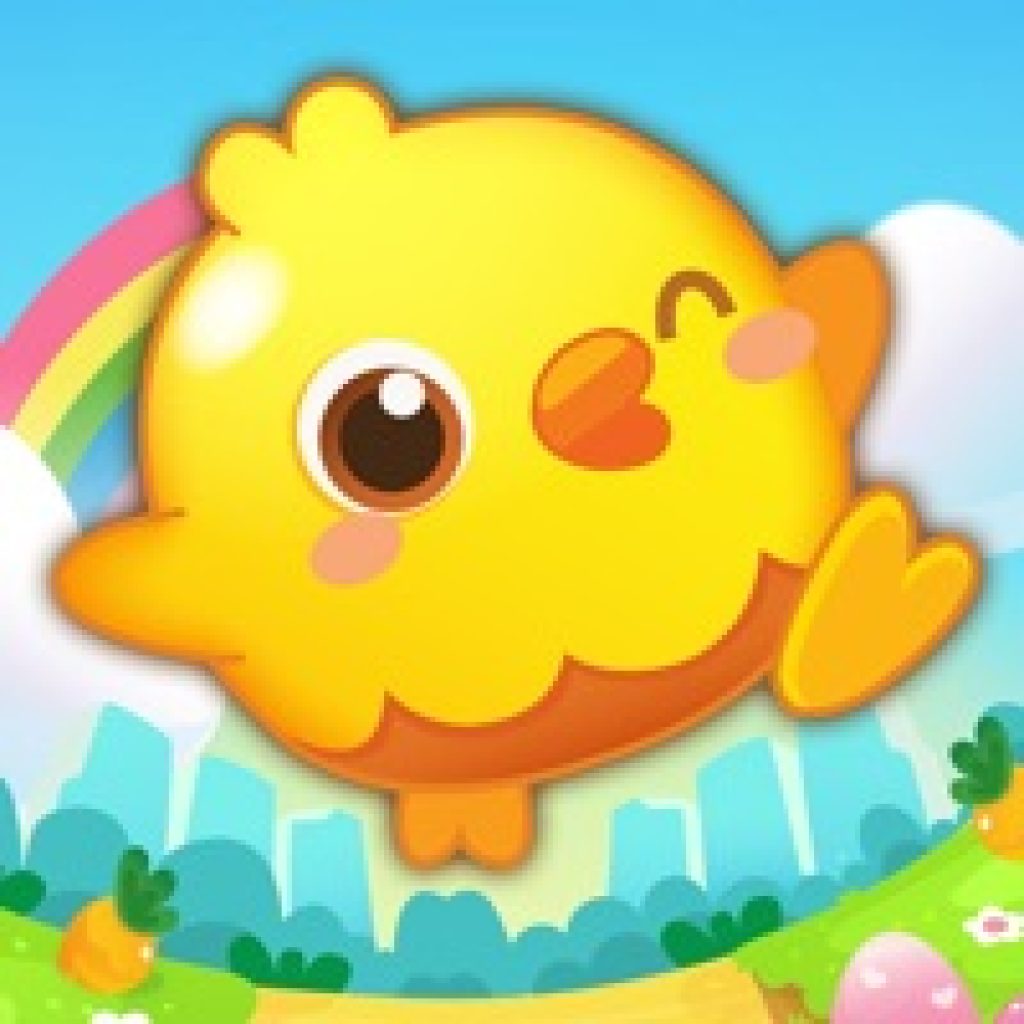 This is the cutest and most aesthetically pleasing PvP puzzle game you could find. The setting of this one is a bright world of adorable little birds to play with. The app is fully dedicated to match-three riddles, and even though the idea is nothing new the setting makes this app highly addictive. The rules are classic: math the same bids on the board to make them vanish.
The more bids get matched, the higher your rating is. And if you'll get to match multiple bids a once, you'll get awesome boosters and power-ups as well. You may rather play against a friend, a random user, or the AI, it's up to you. Your goal is to clear the board before your opponent does.
As the game goes on, you'll be able t unlock cool skills that may turn the game in your favor right away. More to that, you'll get to collect items and gear to use against your contender. And if you're not feeling like fighting, you can send them emojis to express your feelings. Make sure to train weapons and skills with AI to find out the best way to use them.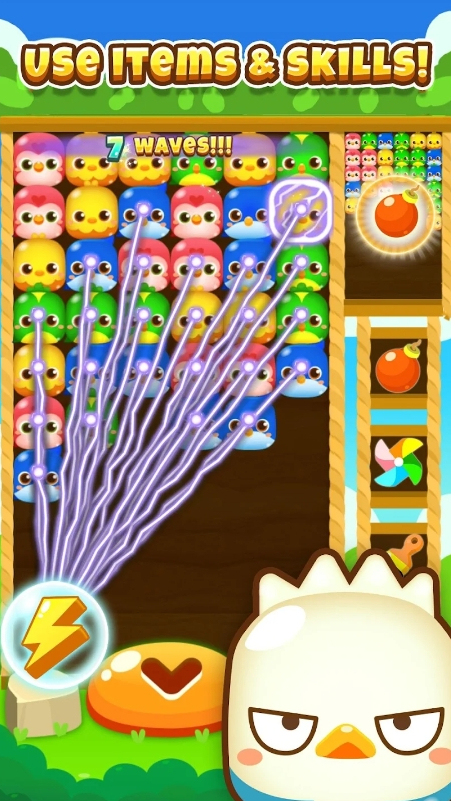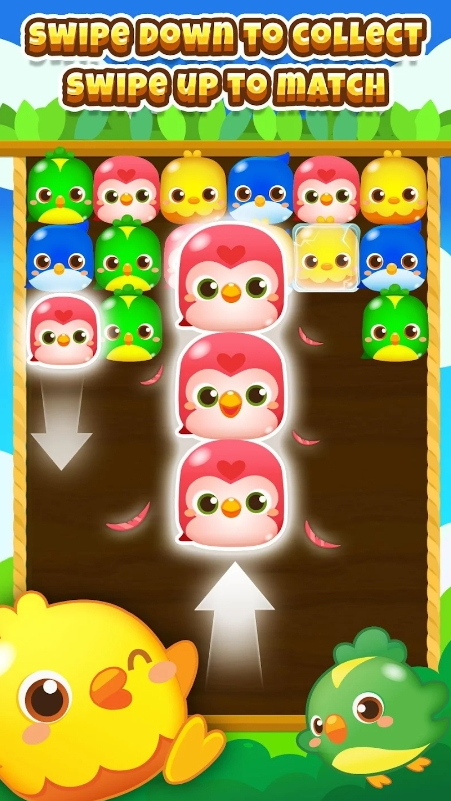 Battle Puzzle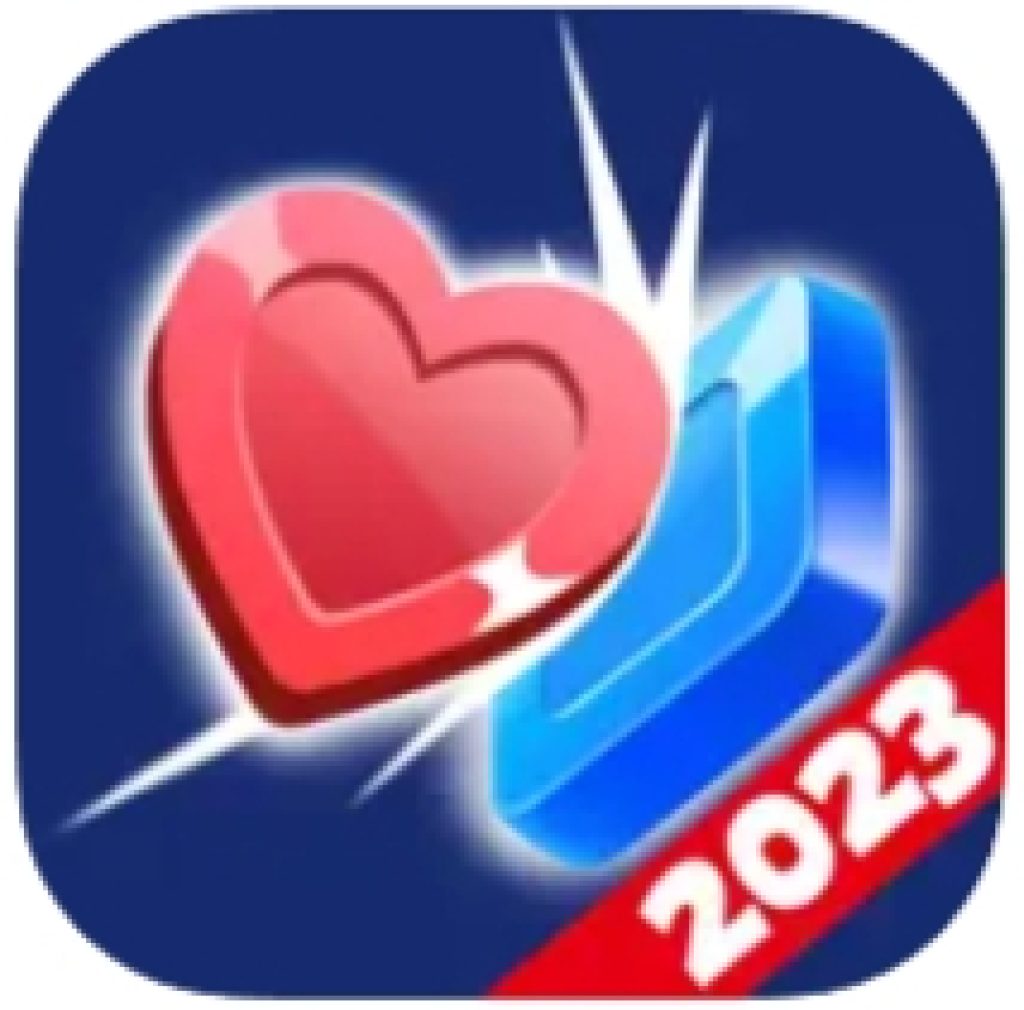 This game lets you play match-three puzzles against your friends (or random users). Just like the previous one, this app runs on a good-old match-three concept, and you'll already be familiar with the rules. It's a casual game in general, and the MP mode is what makes it interesting.
The thing is, you shouldn't play it the same way you would with a regular one. The rules are still the same: you match three Mr more of the same shape, and the more you match at once, the higher your score will be. You'll also get to collect boosters and extra rewards for matching over three items. But that's not the only thing to consider in this game.
See, every move in this game may possibly change the way the round ends. And you won't only need to worry about your score but to think about how your move may create a change for your opponent. Sounds like too much for the puzzle, but you'll quickly figure out how it works. Along with matches, the game features various challenges and events you could join.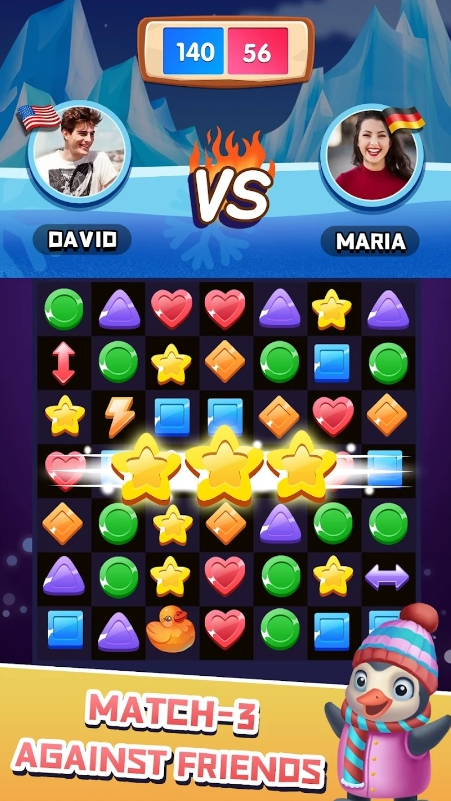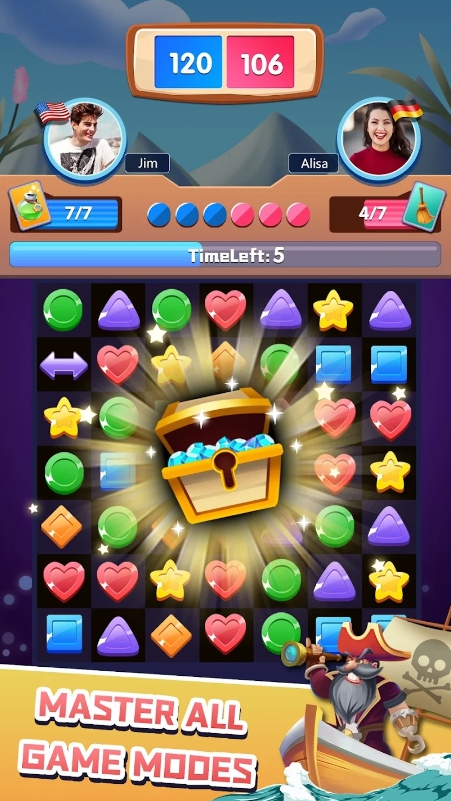 You may also check: 25 Best Сross-Platform Multiplayer Games
Woody Battle Block Puzzle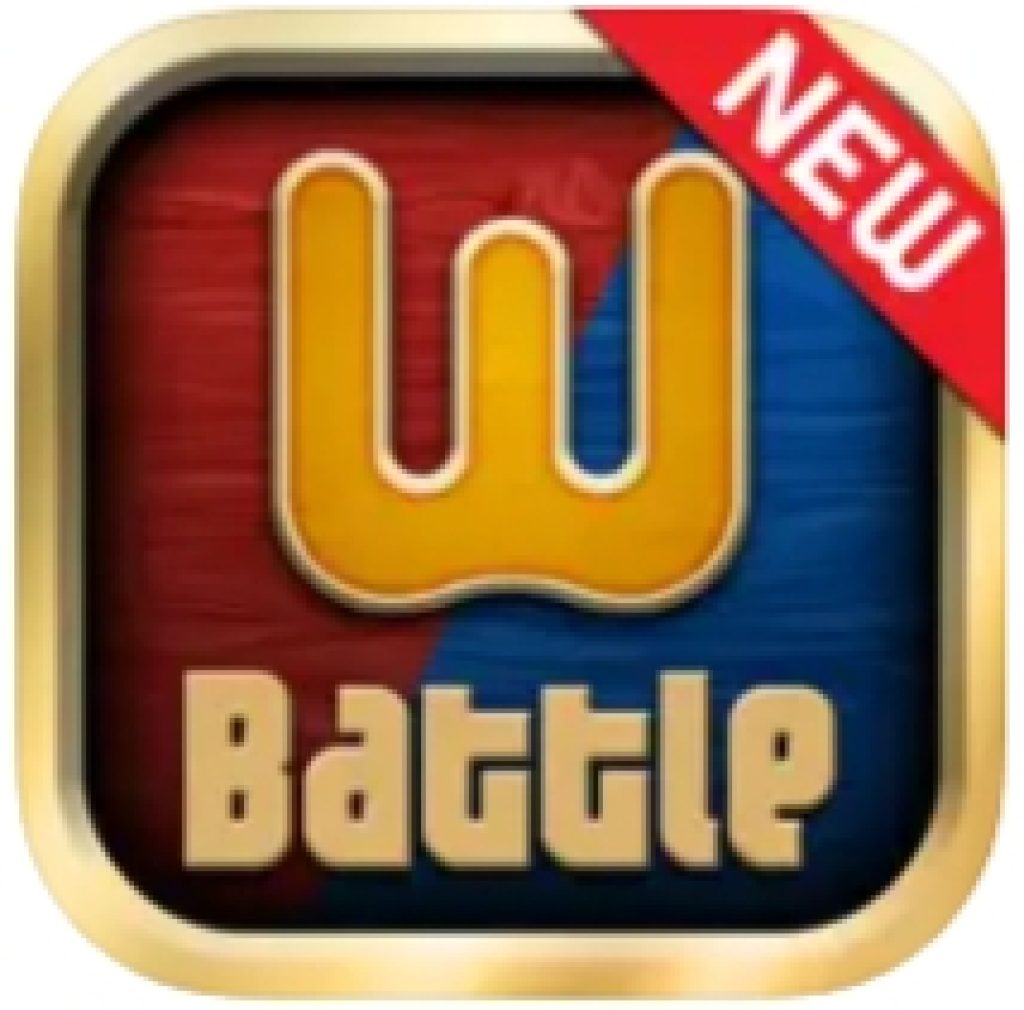 As you may guess by the name, this game is dedicated to wood puzzles. It's a PvP app where you'll get to stand against your frames or ransom competitions to see who is the best solver of all. The game is intelligent and highly competitive, which also makes it quite addictive. Trust me, you won't be able to stop, trying to outsmart your competition in every round.
The blocks for puzzles get randomly generated for every round, so the game is fair every time. Both users are given the same block set and the one who'll get the higher score wins. The progress of your rival is live-streamed in real-time, so you'll get to know your chances instantly. The matches come with a timer, and each round is 3 mins long, so you can easily play a couple of sessions on a break.
The players are limited in moves as well, and if both of them run out of moves before cracking the puzzle, the one who's got the higher score by the time will win. Plus, the app has a replay sys that lets you rewatch the match and see where you went wrong (or not). This tool is actually quite useful, as it lets you analyze your play style and improve it.