From time to time each of us listens to music. Usually, we do this through a special player, where during the playback of a song on the screen you can see only the album cover or photo of the artist.
Unfortunately, not all modern and specialized music applications support song visualization – and this is one of the important details for the perception of the song and its atmosphere.
There is no need to be upset because you can install another application to play and listen to the audio. You just need to replace the service through which you will listen to music. You can also write your own music with these best music composer apps.
Visualization really plays a big role, because dynamic music will more immerse you in the atmosphere with a fast equalizer, and melancholy songs can be listened to with fascinating moving images.
If you have a need for such visualization, we are ready to help you. We found free music visualizer apps for Android & iOS, which you can immediately install on your device.
Music Recognition
You can listen to your favorite songs only if you know what track you should play. Music Recognition is an application that allows you to recognize a song that you liked on the street, in the mall, or in a cab.
With this application, you will be able to identify the track, artist, and album to which it belongs, as well as play it immediately or continue listening to it. Without entering a single word of the text, you will get the full title of the work.
Still, it's worth noting another point, which is why we have selected Music Recognition in this selection. When listening to a song, you can immediately see what the audio looks like in visual format.
You can also turn on the party mode, which is created with a flashlight. In tune with the music Music Recognition will turn on and off the flash, and in the dark it will look just like a nightclub or disco in a bar.
Music Recognition also has a visualizer, which will literally hypnotize you with its lines and figures.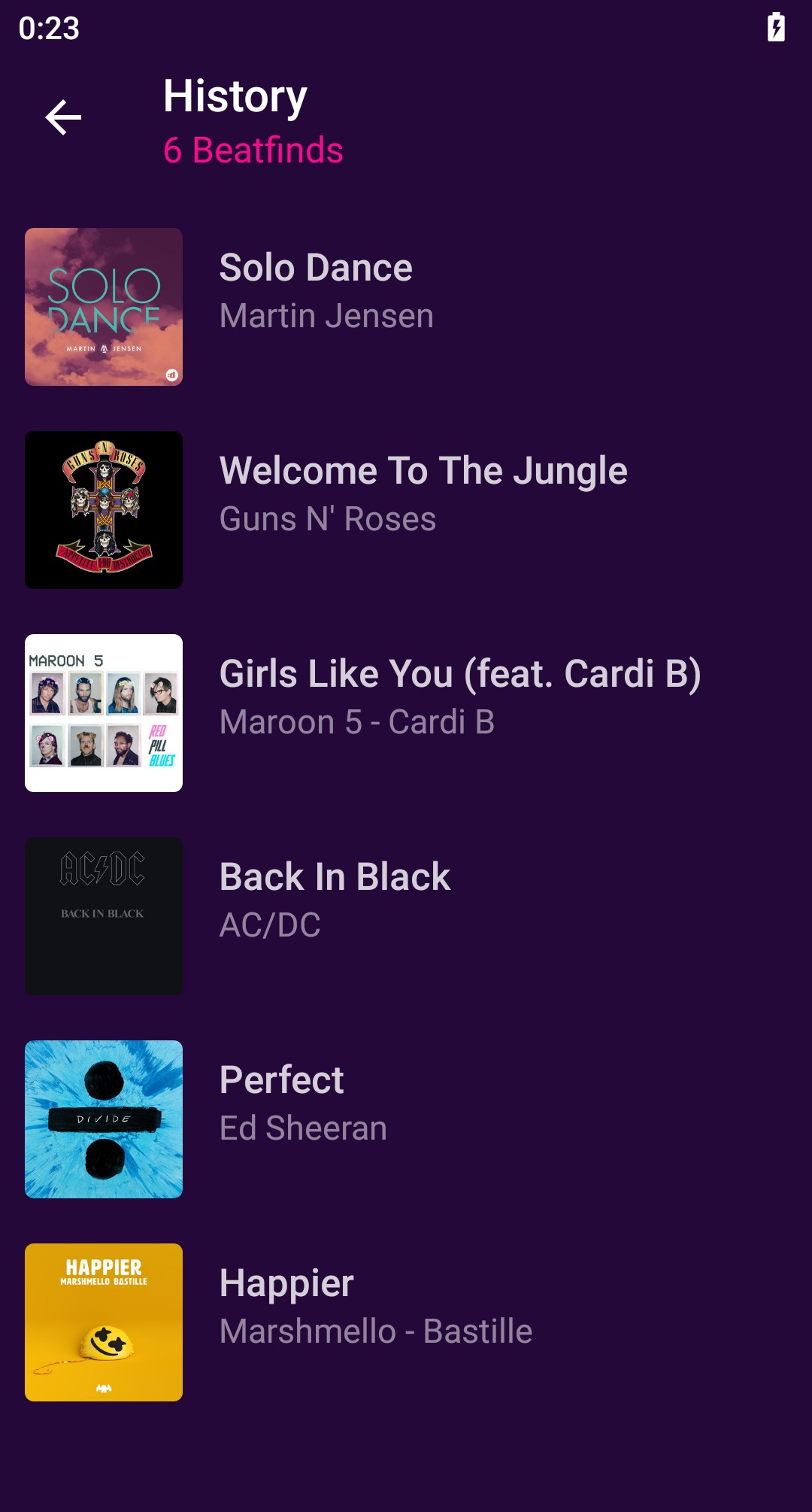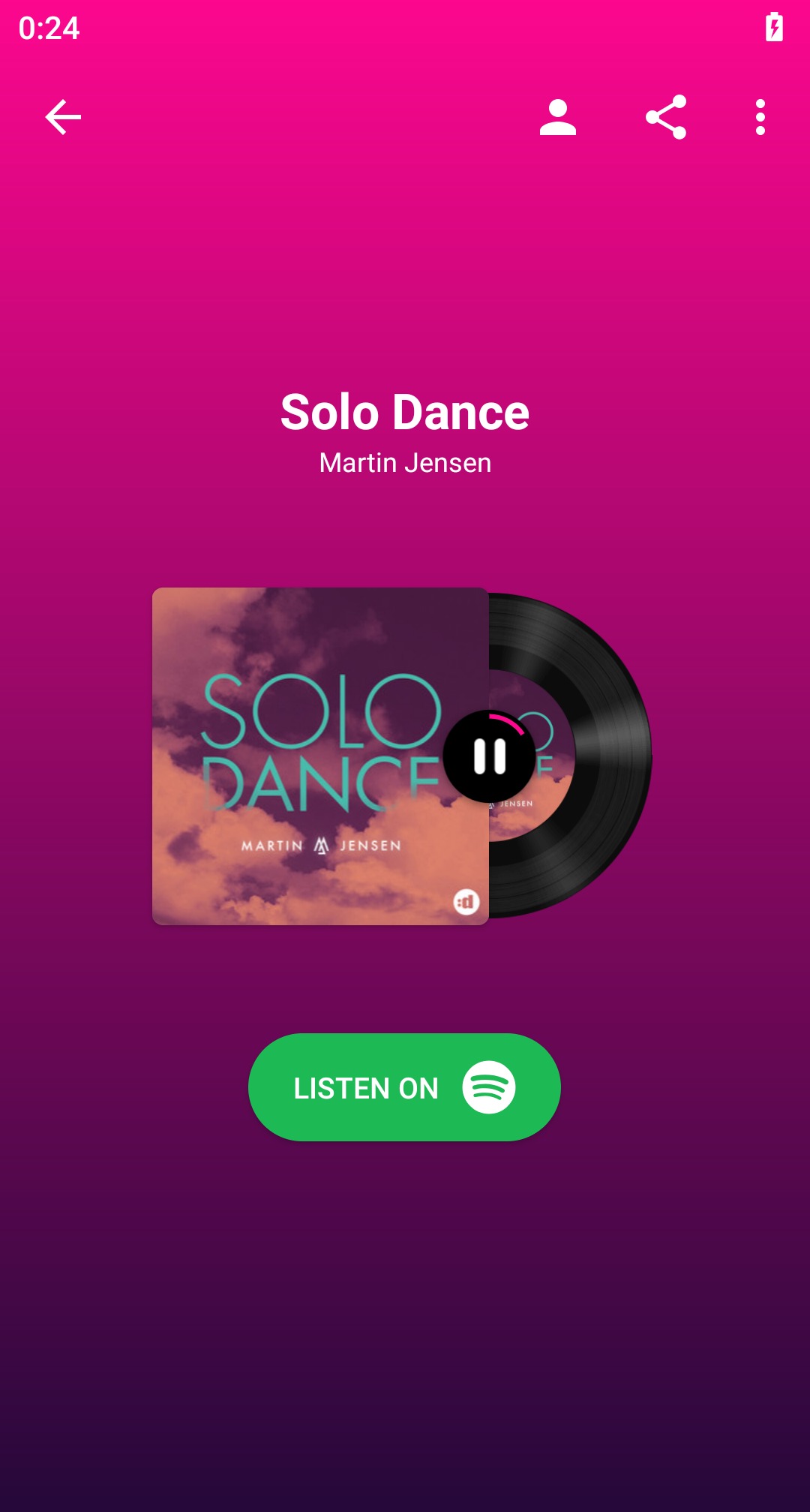 You may also like: 7 Cool apps like Shazam for Android & iOS
Trapp – Music Visualizer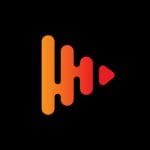 Do you already have a special application for listening to music, such as Spotify or Music App? In this case, you can install a special visualizer without transferring all your tracks to another application.
You can choose Trapp as a visualizer and listen to music through your favorite service. You can customize the visual part in all details – for example, you can change the background, color scheme and palette, the size of geometric shapes and much more.
Trapp also allows you to create your own visualizer and share it with your friends and acquaintances. You can even set the amplitude of sound and changes on the screen, the scientific bass effect, and many other details.
In order for your tracks from another application to be rendered using Trapp, you'll need to give your permission to do so.
It's easy to create your own designer visualizer, but this functionality is only available after you buy a subscription. Without buying, you can only use the standard settings, which are already pre-installed in Trapp.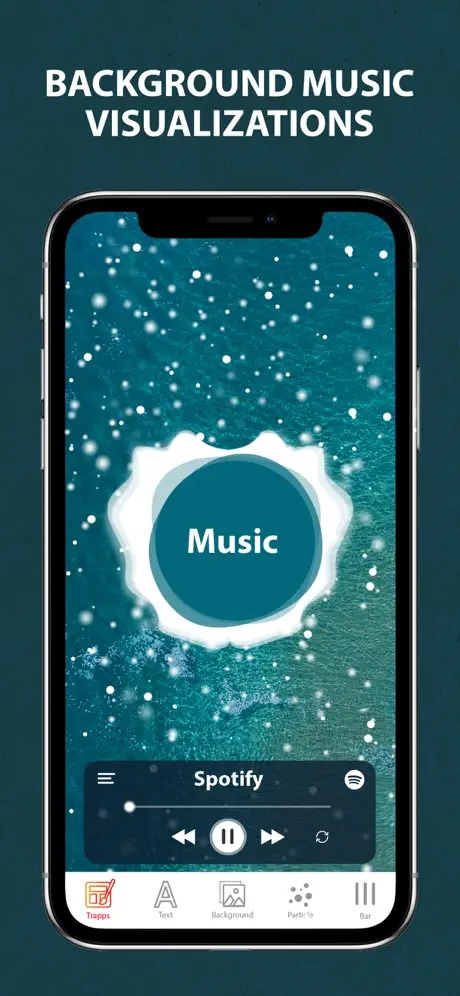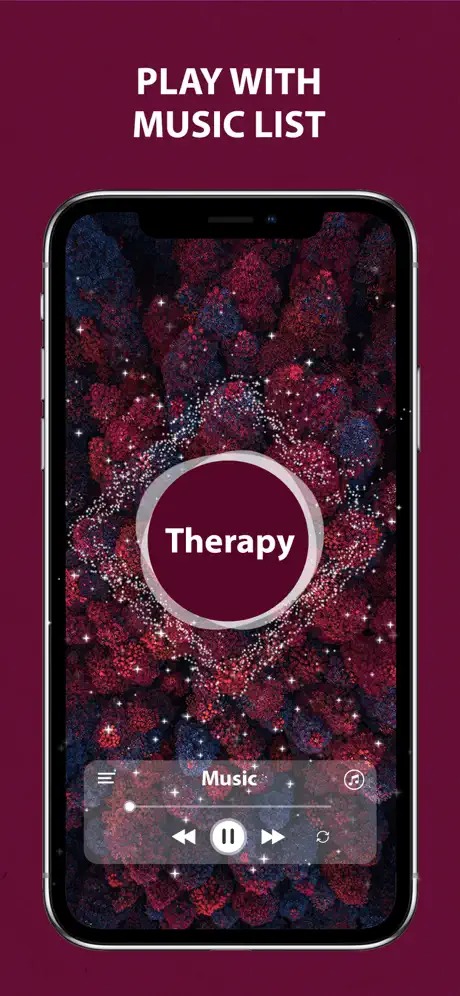 Audio Glow Music Visualizer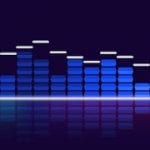 Audio Glow Music Visualizer can help you visualize any sound, even from other applications. It will create an explosion of bright colors on your screen and give you the opportunity to personalize everything.
In Audio Glow Music Visualizer users are invited to create their own theme for music processing, which will later display every melody and sound that comes from the speakers on your screen.
Audio Glow Music Visualizer also has a built-in player that you can use for regular listening. But if you have another application, this service can easily connect to it.
By the way, the application can hypnotize without music – there is a special mode, in which the shiny particles move on the screen. Visualization is performed with the help of equalizers of different colors and shades, which you will look at continuously for a long time.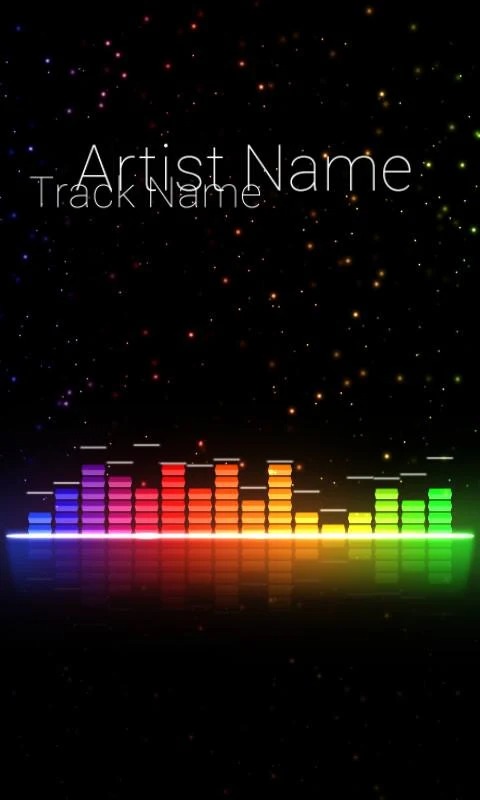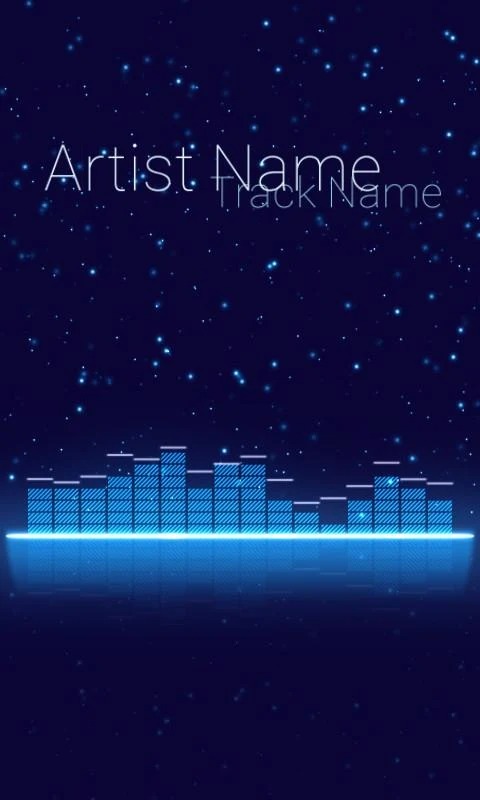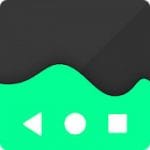 Watching the music will become real if you use the Muviz application. It not only displays everything on the full screen while the service is running but also when you listen to your favorite music in the status bar or in the navigation bar.
You don't need root rights – you just need to give access to your playlist or music folder. It should be noted that on the navigation bar Muviz will work only if you have Navbar.
The service also works not only with music but also with video. You will watch videos in high quality while watching the visualizer on the screen (it is usually located slightly higher than the video itself).
Muviz is constantly updating its catalog of different designs that you can choose to visualize. You can also make a list of your favorite topics, which will provide faster access to the classic use of the application.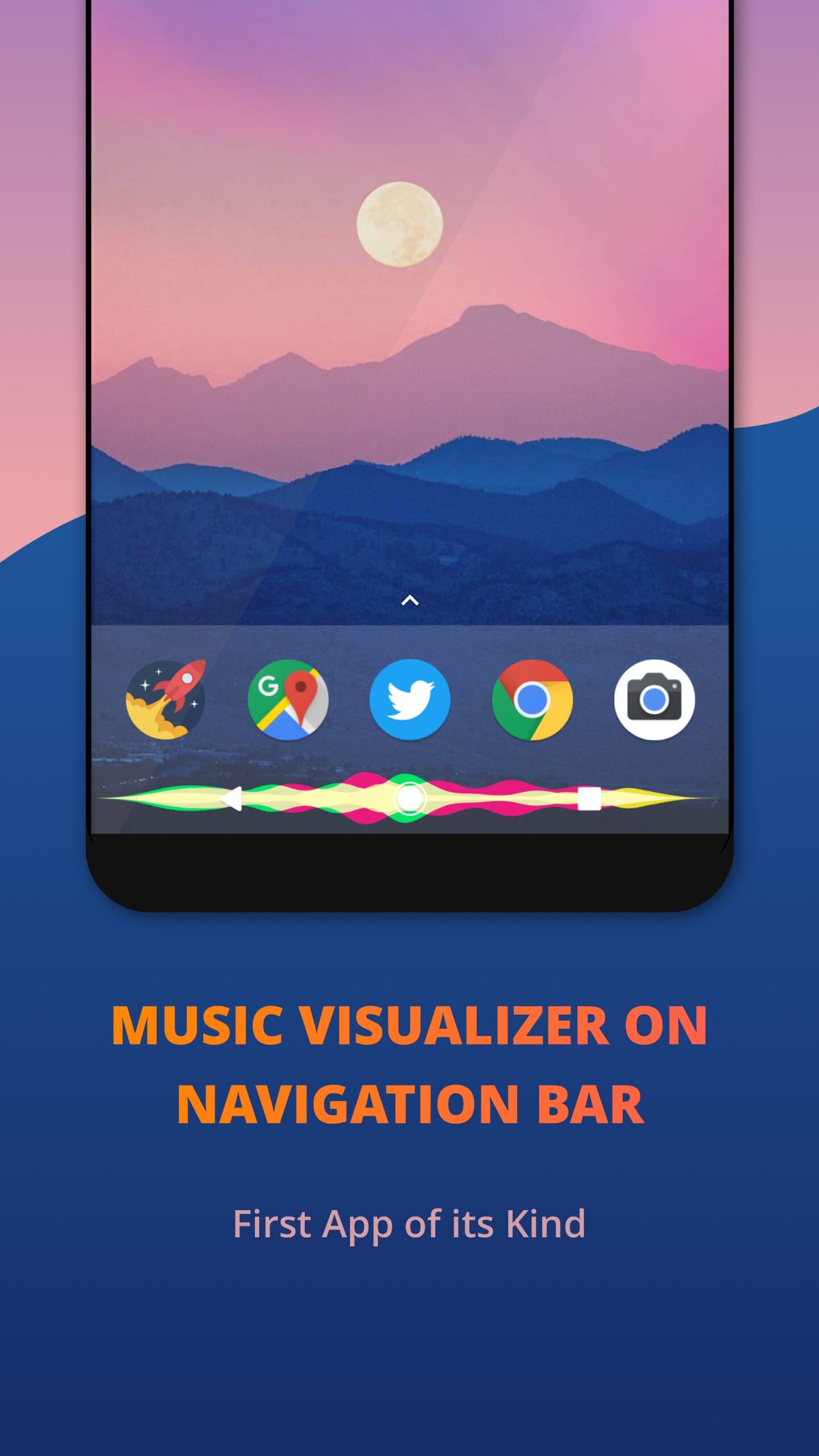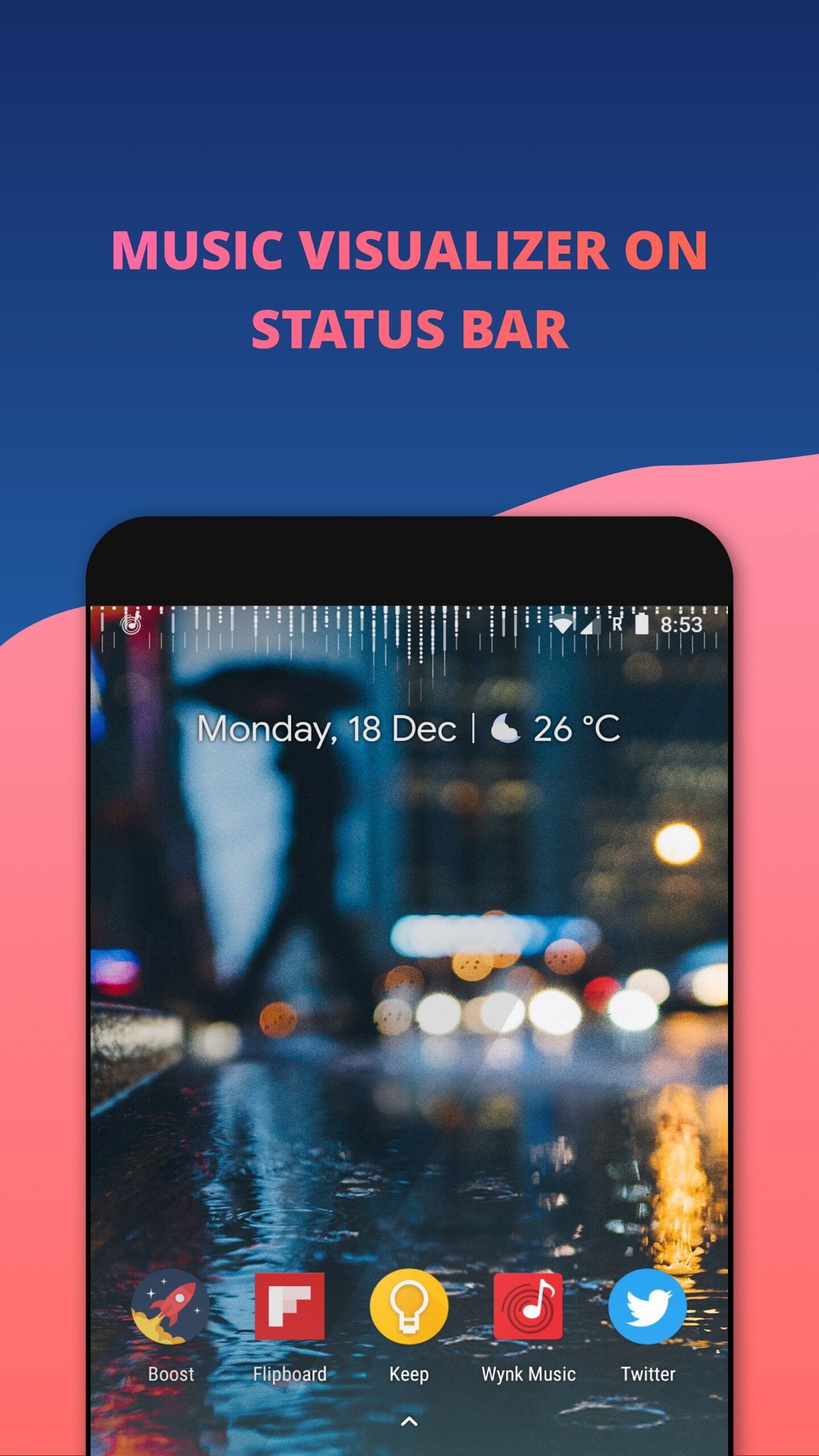 STAELLA – Music Visualizer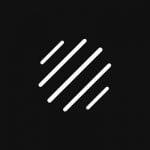 STAELLA is a music visualization application and a built-in music player in one. You will only need to import music and photos to watch the music become lines, figures, and even drawings.
The whole process of generating a dynamic picture is in real-time, so depending on what track you are listening to, the picture will change too. Your music experience can improve significantly with STAELLA.
In order to see the music, you will need to import your favorite songs into the application. You can also choose a specific visual package or screen effects to fully enjoy the sound.
If you want to share this perception of music with friends, STAELLA offers you to record everything that happens on the screen – this is how you can share what you like.
You can also apply screen effects such as noise, light effects, a mirror, and much more to your music. You can use several effects at the same time for better perception and a more interesting picture.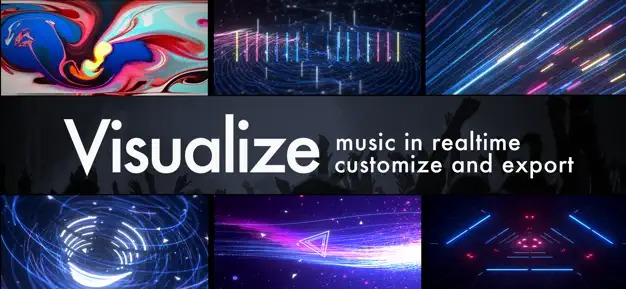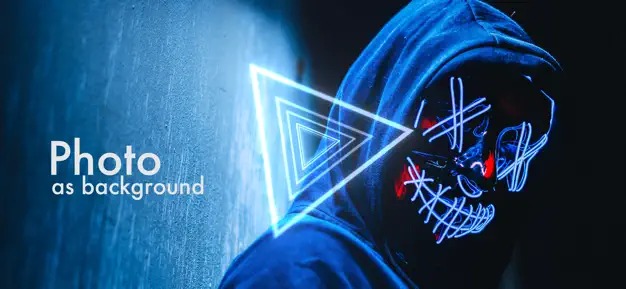 You may also like: 7 Free Trance Music Apps for Android & iOS
Always On: Edge Music Lighting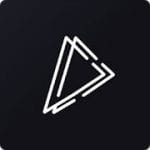 Always On is another application similar to Muviz, but it works a bit differently. Here the developer offers you to watch the music not on the full screen or navigation panel, but on the edges of your smartphone.
You can listen to music in your favorite application and turn on the playlist of the day, and Always On will display all the sounds on the edges of the screen. This is a kind of musical companion, which will allow you to feel the sound and melody even better.
As you can understand, Always On supports working with third-party applications for listening to music. They can be streaming and standalone or may require constant work – in any case, this service will show you the visual part of the music.
It is represented by a small solid color line, which you can customize – for example, choose a certain palette or use colors from the cover of the music track.
To make the option you like always stand by default, just add it to your collection of palettes. Now you can do whatever you want – Always On will even allow you to darken the main screen for better sound perception.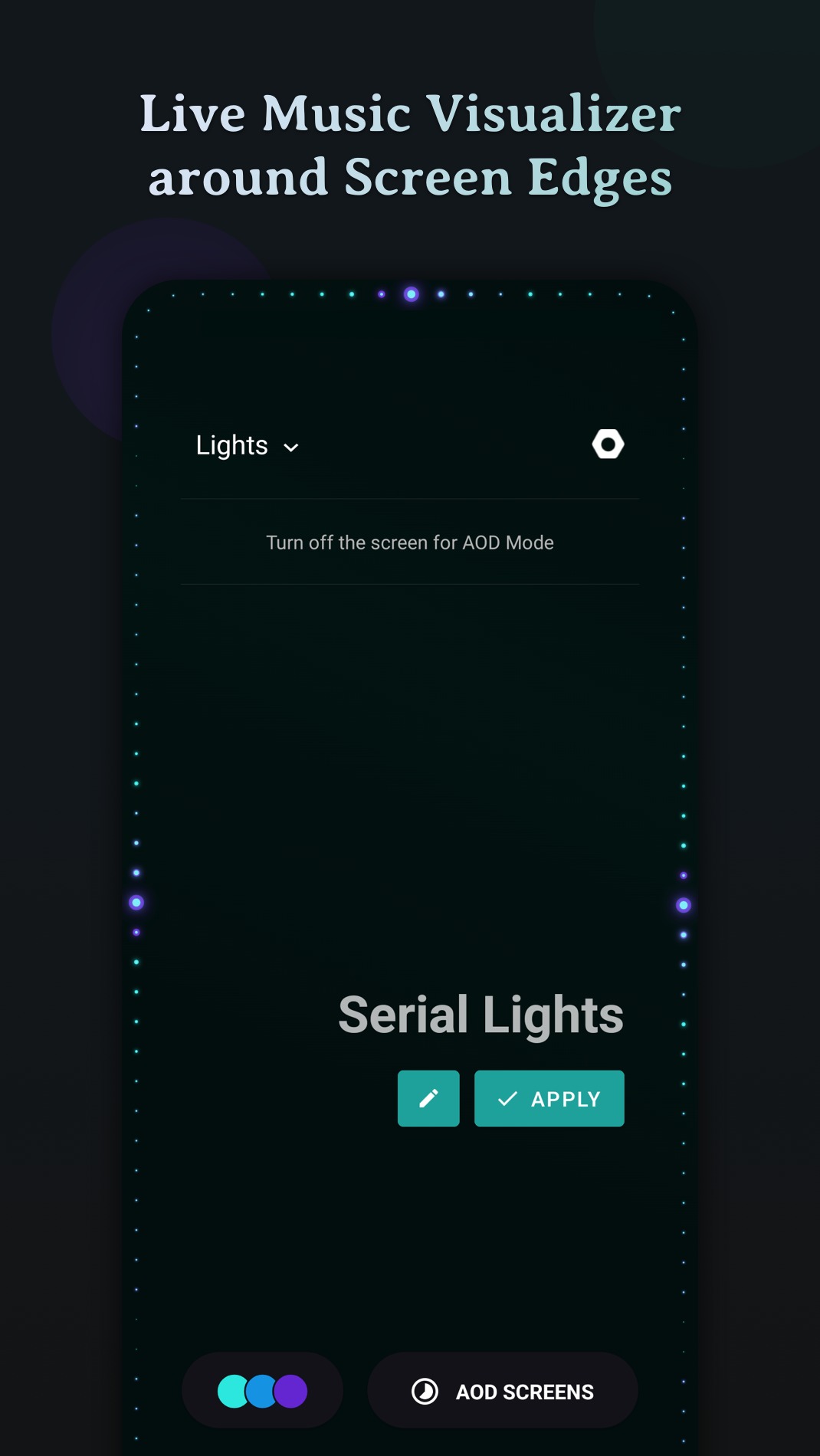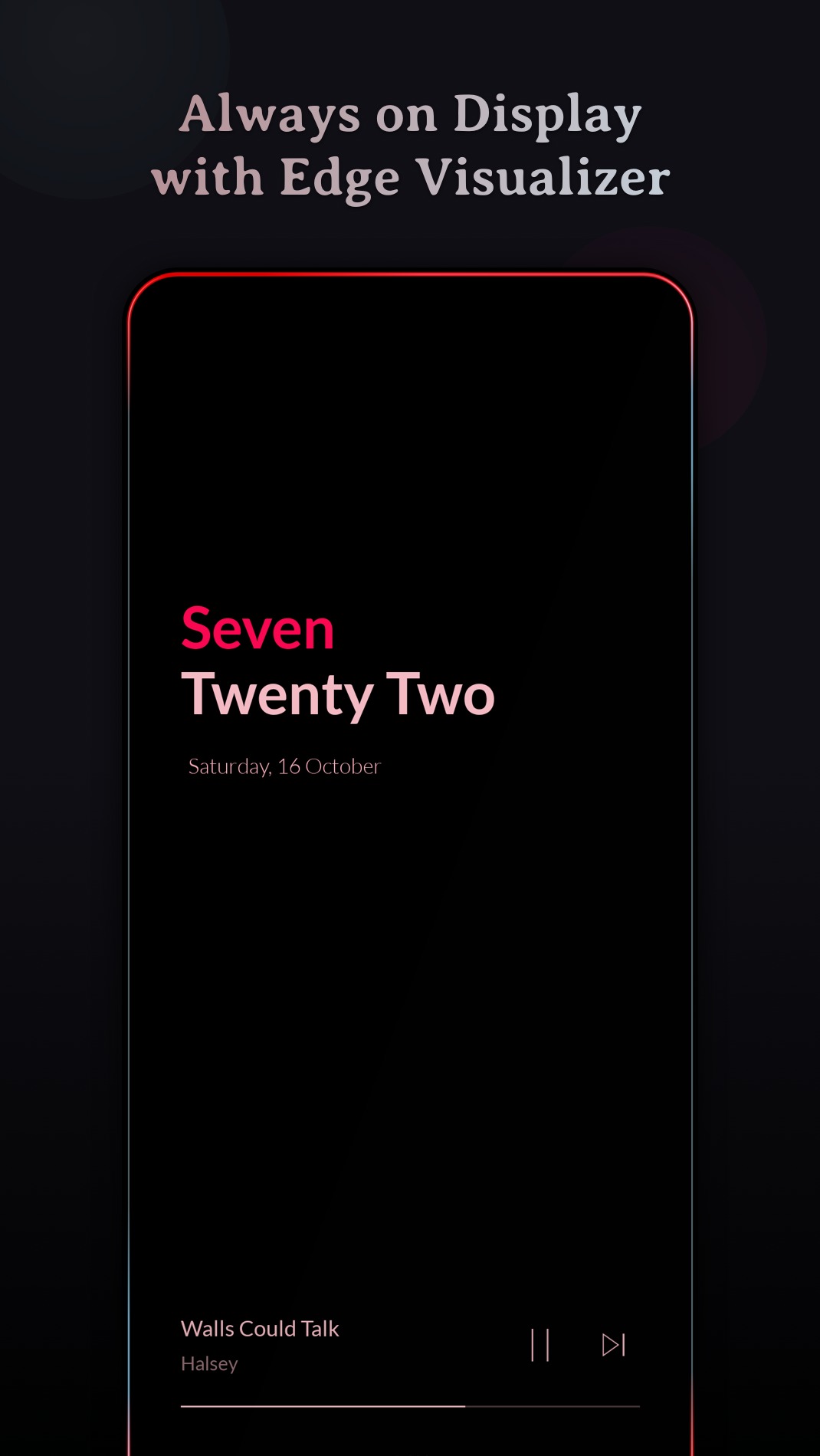 BLW Music Visualizer Wallpaper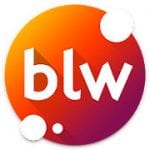 Musical live wallpapers – it sounds amazing and unusual. This is the functionality that BLW Music Visualizer Wallpaper, a modern music application, offers users.
Here you get a live Wallpaper, which will change the beat of the music and dynamically adjust to what sounds in your smartphone. BLW Music Visualizer Wallpaper has no analogs at the moment among other applications, so you can say that it is unique.
BLW Music Visualizer Wallpaper offers you to choose exactly how your screen will react to the music – it can be a Fourier transformation, wave oscillation, or just the pulsation of various geometric shapes. If all these explanations do not tell you anything, then just try them out and choose the best one for you.
BLW Music Visualizer Wallpaper offers you to use only 3 basic colors for visualization, and you choose them yourself. If you still can not decide on the design, then in the application you can choose a random theme and enjoy it.

AudioVision Music Player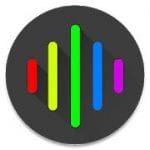 A full-fledged music player can be not only functional but also beautiful. AudioVision Music Player is exactly such an application – during the standard playback of music you can also enjoy the visual part.
The service has many different templates, which are themes for equalizers and other visual details – you can choose any of them and start using them every time you listen to music.
Each template in AudioVision Music Player can be customized according to your preferences. Since the application is also a music player, you can organize all your audio recordings on different parameters – albums, artists and so on.
To test the work of AudioVision Music Player, you will be able to use the standard music visualizer – perhaps, you will like it. The Equalizer can also be controlled by sound level, volume, bass and other parameters, which were previously only perceived by your ears.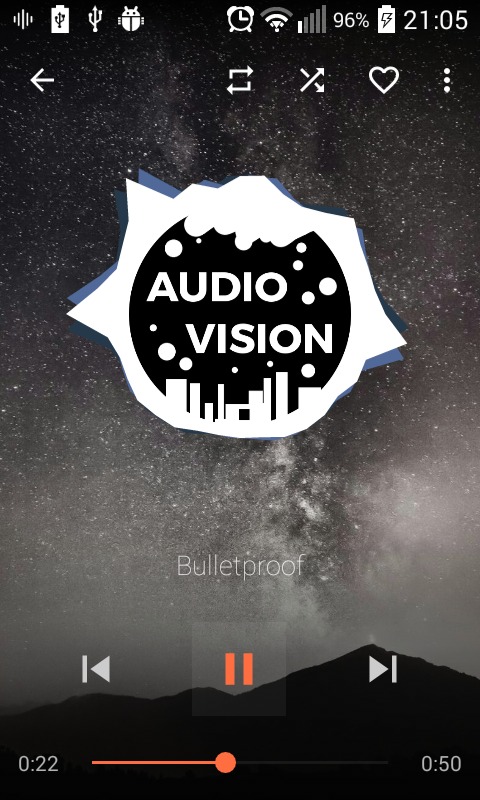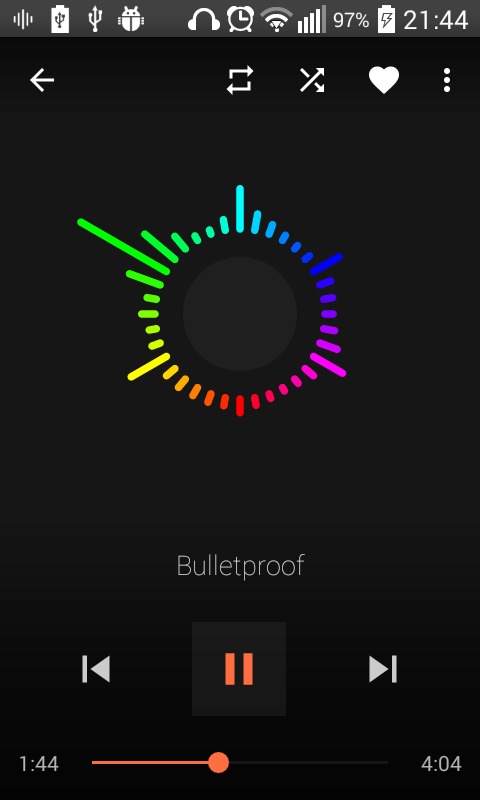 MusicPaint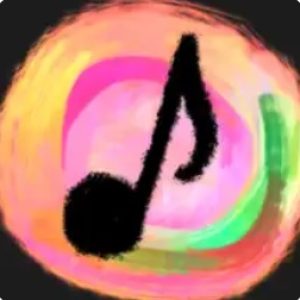 This is an absolutely unique app that allows you to create artistic masterpieces by using your voice. Here you can literally create with your vocal cords.
Only your voice is required for the app to work. You will need to turn on the microphone and select certain drawing tools. Next, you will need to speak, sing, or even shout into the microphone what you want.
Your voice will control the drawing tool by making thicker/thinner strokes on a blank sheet. Also, the length of the brush stroke of the drawing tool depends on how long you make sounds into the microphone.
The main advantage of this app is the number of drawing tools. You can choose all kinds of accessories, for example: drawing brushes, markers, pencils, and much more.
Moreover, you can choose the thickness of the drawing tools yourself. You will be able to share your creations with users of other apps.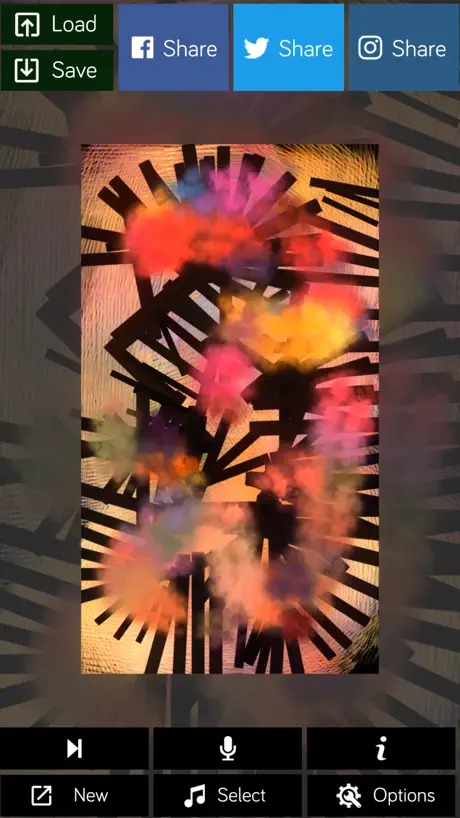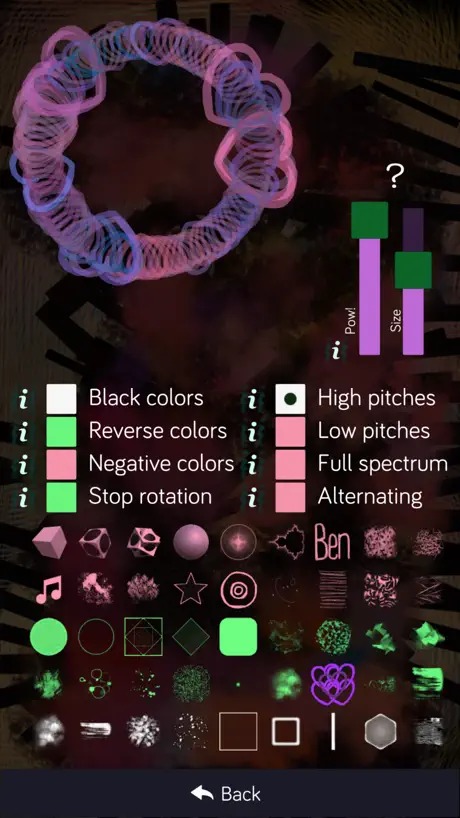 Avee Music Player (Pro)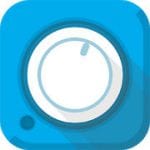 Avee Music Player is another music player that has the functions of a music visualizer. Here you can fully enjoy your favorite playlists, downloading them as folders in the application. It will provide you a smooth transition between songs, as well as can play video clips, so you can immerse yourself in the atmosphere of the song.
Avee Music Player has the ability to import and export templates of the visualizer, however, then you will need to upload them as files. You can download such templates on the Internet.
The application supports almost all modern audio and video formats, so you will not have any problems if the song is not in mp3 format. The visualizer in Avee Music Player is completely custom – you select the background image, can adjust the reactions to sounds, as well as select colors and shapes.
In order not to distract you from the music and its perception, just lock the screen and watch the changes – you will stay in a relaxed state for a long time. By the way, Avee Music Player also has a sleep timer – you can fall asleep to the music and it will automatically turn off after a while.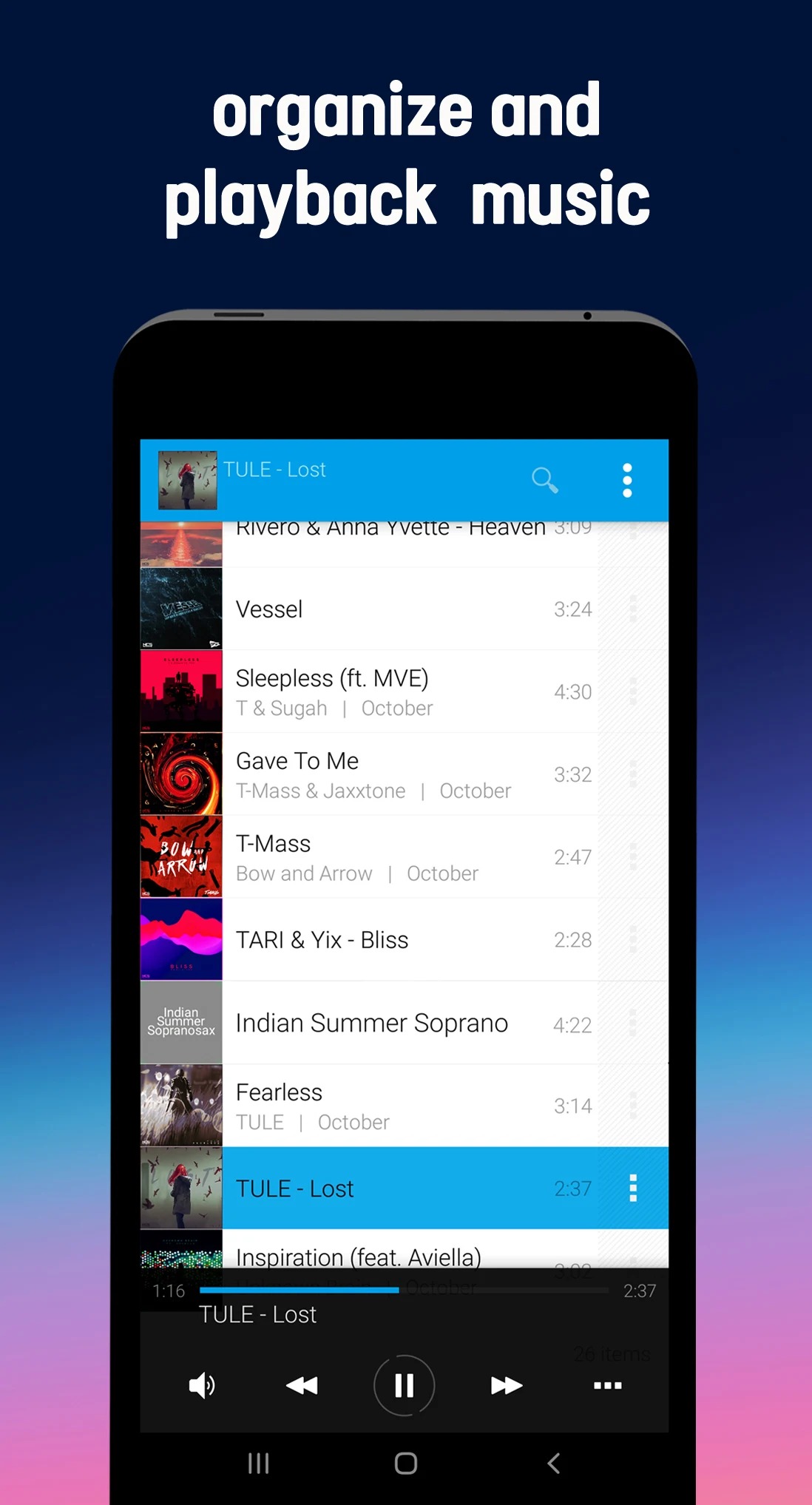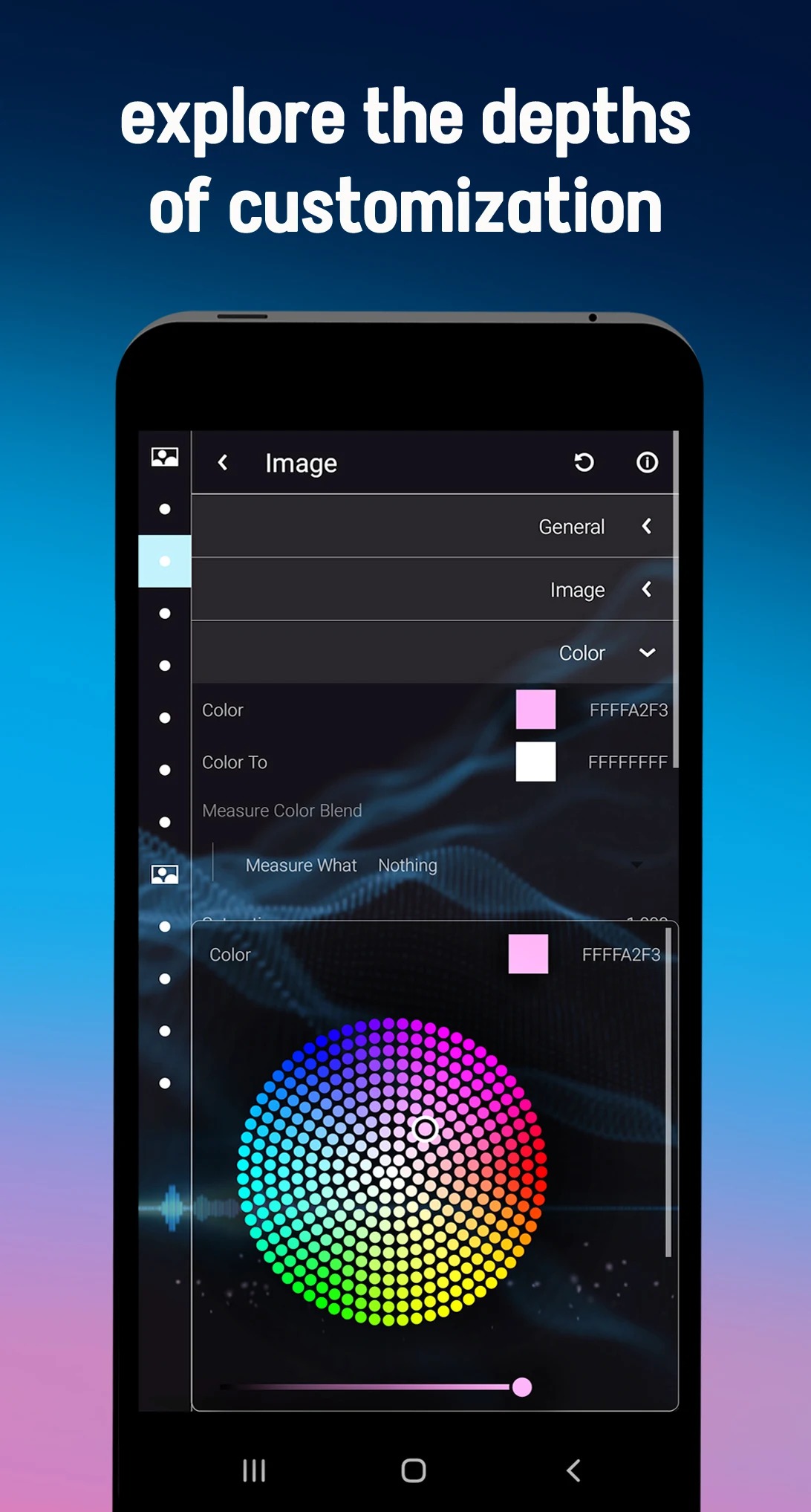 You may also like: 12 Best & Free media player apps (Android & iOS)
projectM Music Visualizer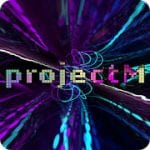 Looking for something unusual in the visualizer world? Then we want to introduce you to the projectM application. It is an advanced service for music visualization and is also considered one of the most sensitive.
Even the slightest change in sound volume or tonality will be displayed on your screen – it gives you a feeling of complete unity with music. You can use projectM as a live wallpaper, a means for better sleep, or simply as a separate application at a party.
Speaking of parties. projectM supports Chromecast, so you can easily transfer the visualization to big screens like a computer or TV. There are hundreds of visual effects, some of which are ideal for a party or a cozy party with a partner.
You will also be able to adjust the quality of graphics, and the projectM application itself will not consume your battery. It should be noted that all the functionality is available in the free version of the service – but there is a small amount of advertising.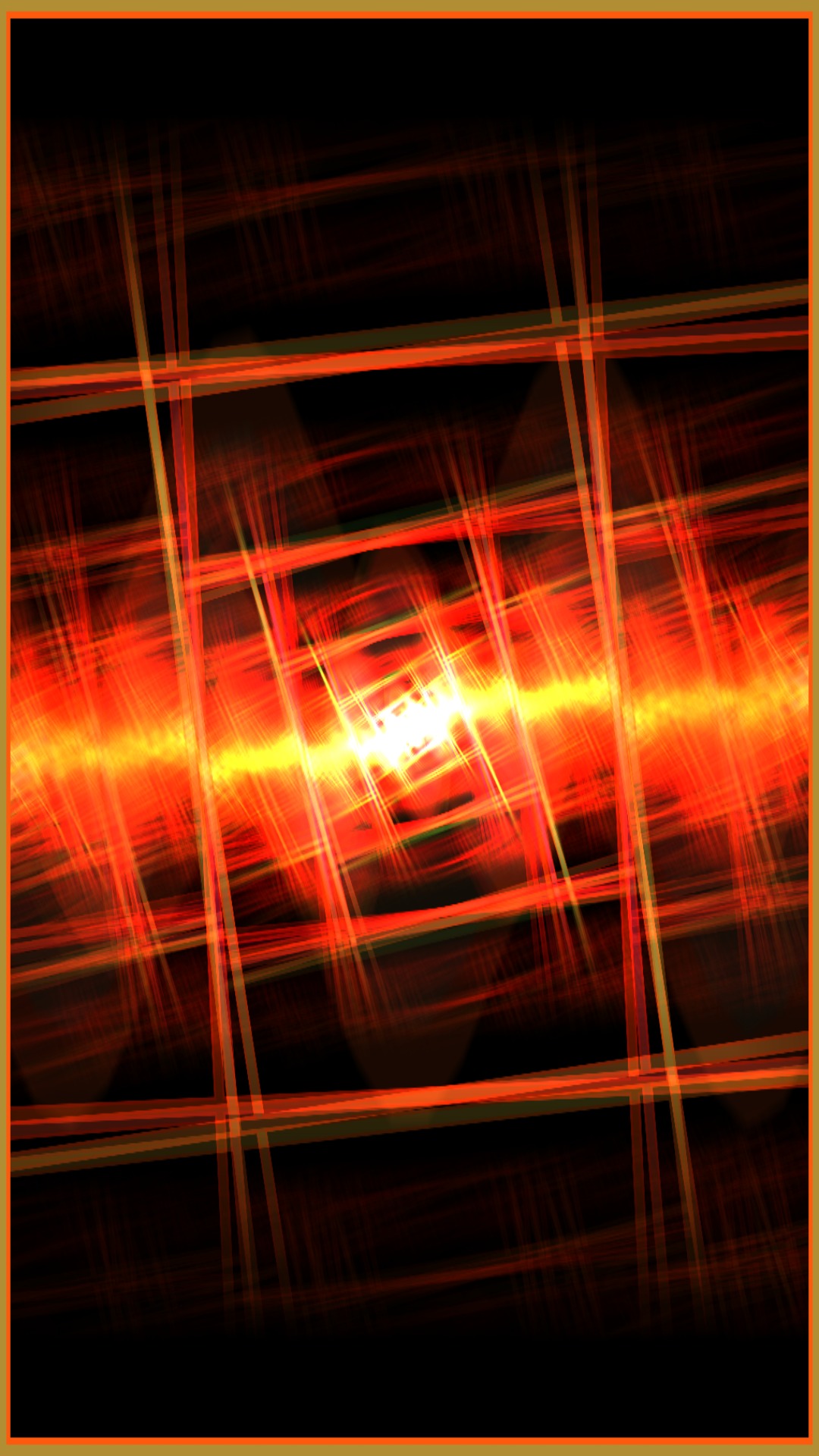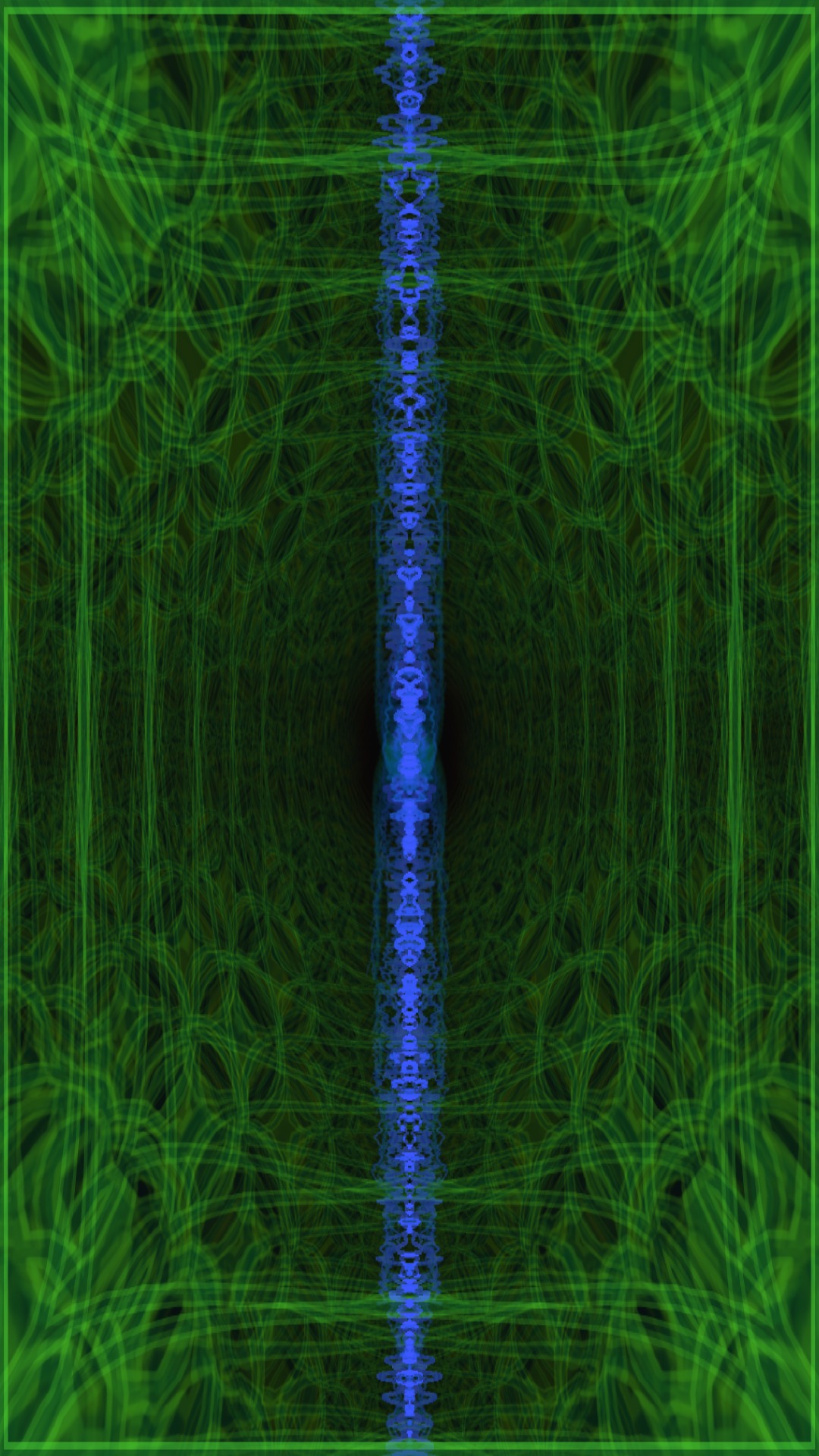 Different functions, features, and even the length of access – all these will play an important role in your choice of a good application. You should consider them before installing the service on your smartphone.
We tried to consider the best and free music visualizers, which will fit any user requirements. You will not only be able to see what your favorite songs look like in the abstraction but also listen to the songs at any convenient moment for you.
In fact, this article is a collection of interesting music players with special functionality. We hope that our article became useful for you and helped you to choose the application.