Noise-canceling tools are quite useful when it comes to calls, and music or podcast listening. And that's what this article is here for!
There are free noise canceling apps for iPhone that will help you to establish a noise-free environment. These apps let you cancel all kinds of noises from crowds to traffic, so you're all the way covered. Plus, some apps contain noises that contribute to better concentration, relaxation, and more.
We've gathered together the 5 best free apps in that category you may try. Let's dive in!
myNoise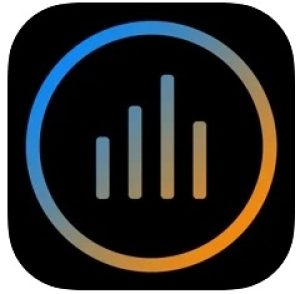 Let's start with an iOS app that will help you get more comfortable in noisy places.
The app works as a good-old bedside noise generator. It comes with a powerful noise lowering tool that will continuously play the noise of your choice. The main goal of this tool is to help you avoid any kinds of annoying noises. Plus, the app will detect the current noise lvl using your device mic and pick up the density to regulate.
More to that, the app may also pinpoint the origin of the sounds, which helps in picking up the density. The procedure takes a couple of minutes, so get patient. Once it's done, the app will get to alter the volume based on surrounding noises.
For instance, if you'll get to a loud, noisy place, the music volume will be automatically raised till you leave it. Herewith, the app covers a bunch of thematic packs that may help you to concentrate, fall asleep, or do whatever else. There are such sounds as rain, bells, white noise, and more. The app is fully free and has no ads, which is pleasant.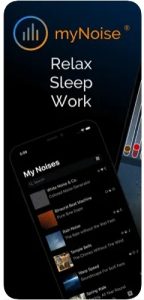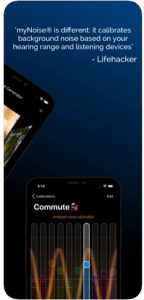 You may also like: 11 Best White Noise Apps
White Noise Lite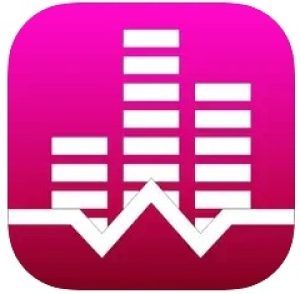 Next, we have an app that lets you generate custom noises for better concentration.
In case you find yourself in loud areas pretty often or have trouble getting into sleep – don't get passed this app. The main goal of this app is to help you block all kinds of distractions and annoying noises that we run out into on a regular basis. Plus, it's pretty good at helping with relaxation and focuses increasing. Like all the similar apps, this one gives the best result if you use headphones.
The app covers over 50 looped sounds such as waves, air conditioner, purring, white noise, train rides, rain, and more. Plus, you may download extra sounds and even use your custom ones if needed. You may even record and loop a custom sound right away. The app covers a pro editor that lets you regulate the volume, sound position, and so on.
Besides, you get to upload and share your mixes with others. Herewith, the app supports background audio, so you could layer the din on music, podcasts, or whatever else. The app also covers an alarm system that will slowly fade the audio and helps you to wake up easier.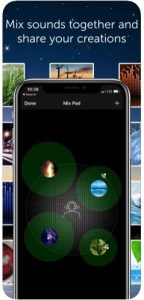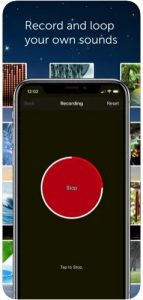 Check also: 11 Best Music Composer Apps
Noise Generator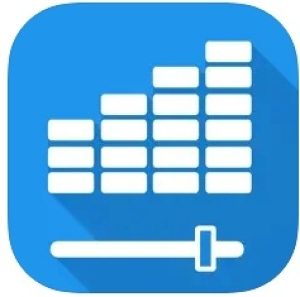 Here's a noise lowering tool that lets you generate your own noises.
The concept of this app is a bit outstanding, cause it's not entirely a denoiser. More to that, the app lets you create custom noises. But why would you do that? The thing is, all the noises are different (for instance the white and the black ones), and have a different impact on people. The noises have unique frequencies and have different usage files.
This app lets you use various filters to create the perfect sound for yourself. Once it's done, you may use the while streaming music or a podcast to avoid all kinds of distractions. Here's how it works: the app monitors the noise volume amount you via a mic and makes the sound with the identical range, but mirrored. And that's how the unneeded noise gets reduced.
However, there's also a tool that lets you broadcast the surrounding sounds into your earphones. This tool also runs in the bg and lets you gear the surrounding sound better while streaming music. That said, the songs will be quieter, but it will help you to not get lots of them.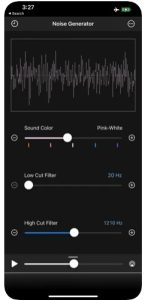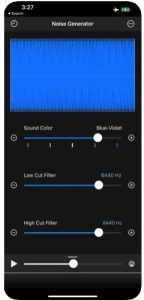 Noise Machine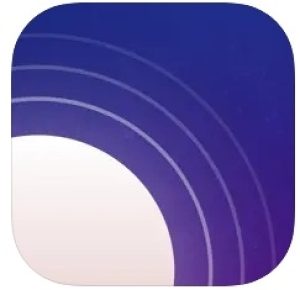 This is another app that will help you to relax, concentrate, and get free of any irritating noises.
This app provides you with three kinds of noses: white, brown, and pink. In case you didn't know, all of them sound unique. Thus, the brown noise comes with rich and deep character and low tones. It is actually similar to the river or the ocean. This noise works best for falling asleep, and it has a better effect while playing on the speaker.
The pink noise is more balanced, and it has more highlights. It is similar to rain noises or even a storm. Once again, great for realization and street reduction. As for the white noise, it's the purest and the most balanced one of all. It sounds like a waterfall on a rock cliff, and it's great for concentration. All the notes are mathematically balanced, so no worries here.
The app integrates with Siri and works great with both speakers and headphones. It also covers a sleep timer that will fade out the noise after a settled time. It works offline, which is great for planes, and it can be controlled right from your lock screen.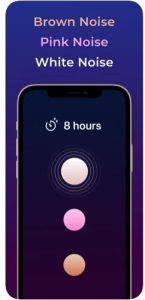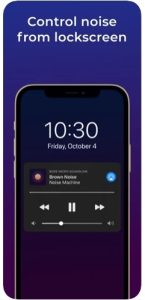 You may also check: 15 Free Music Streaming Apps
NoiseWall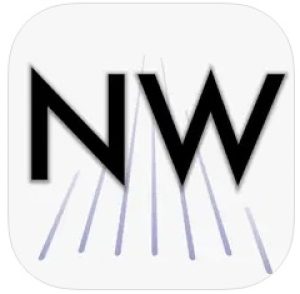 And lastly, we have a free noise-canceling app with a couple of interesting features.
The concept of this app is pretty traditional to the genre: it compensates for the surrounding noises by canceling them out, so you could concentrate or relax. The app can cope with the sound of engines, traffic, crowd, and so on. But that's just the basic tool. Along with that, the app lets you automatically regulate the volume founded on the surrounding environment.
In that case, the noise is not canceled, but it's less annoying. Beyond that, there's a transparency mode that lets you hear the surrounding noises better. In that mode, the noises will get sent into your earphones. This mode is pretty useful in terms of social interactions on the street, in a store, or wherever else.
You'll also get to generate your own noise by adjusting multiple frequency filters. There's also a sleep timer that will slowly fade away the noise after some period of time. The app is originally free, but it comes with some in-app purchases.